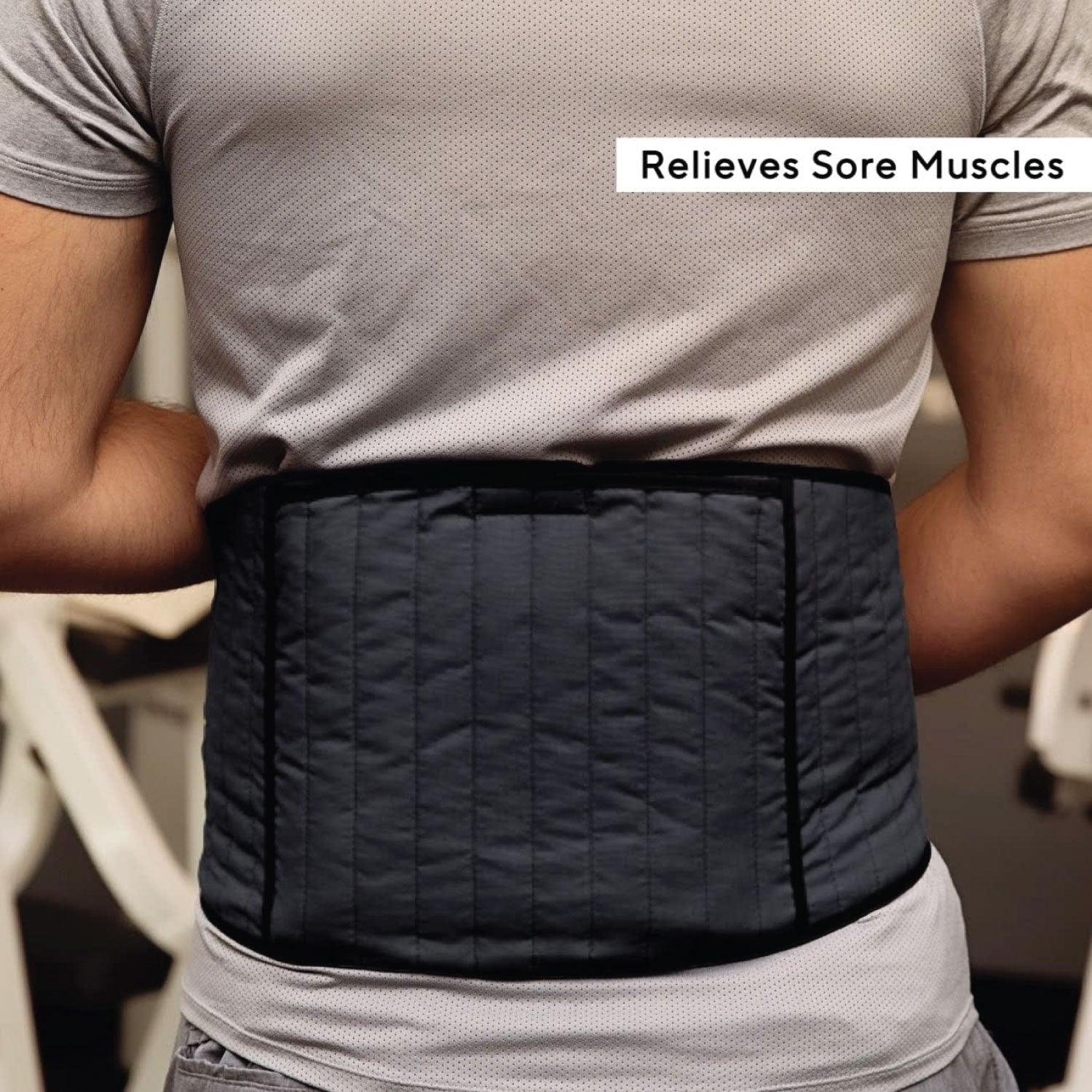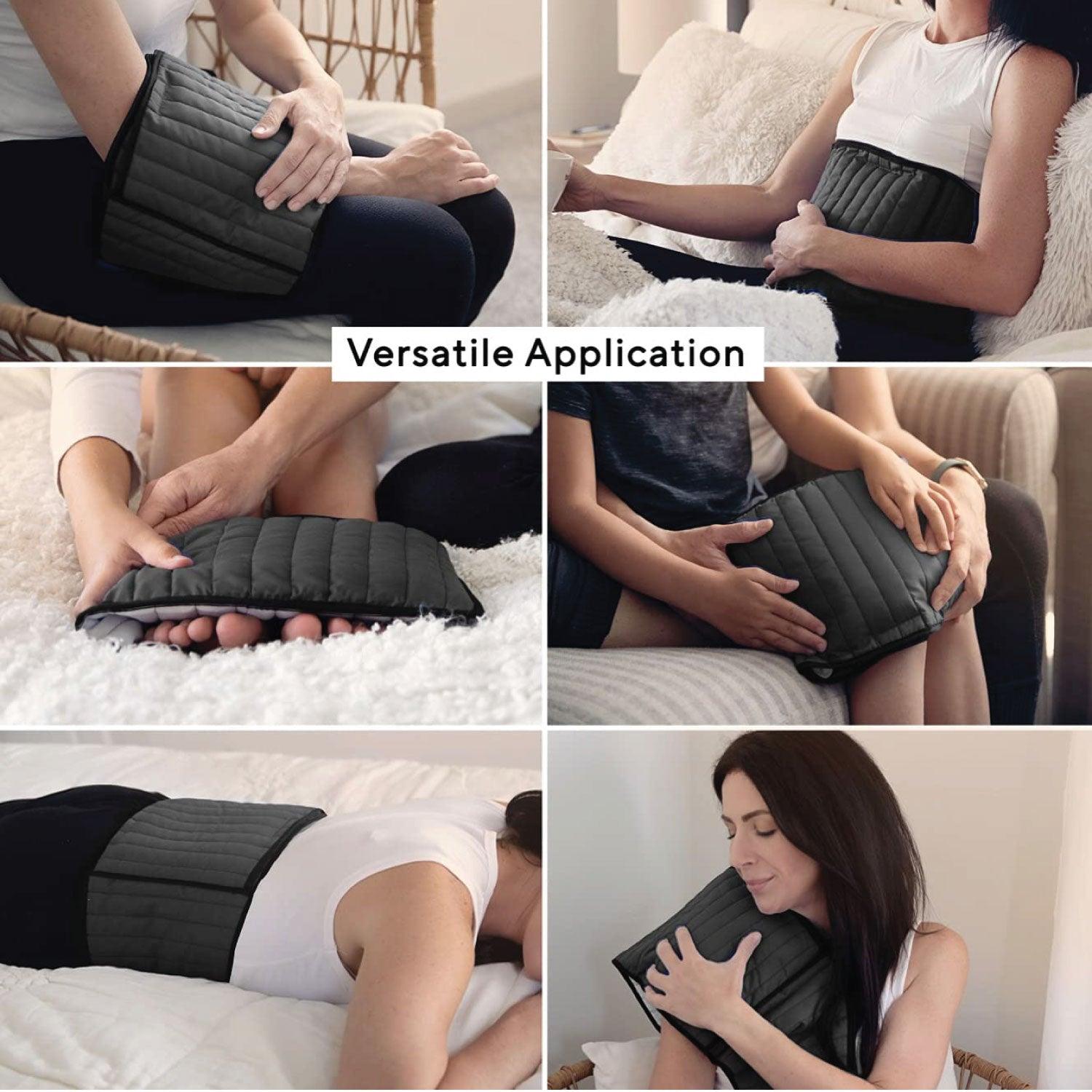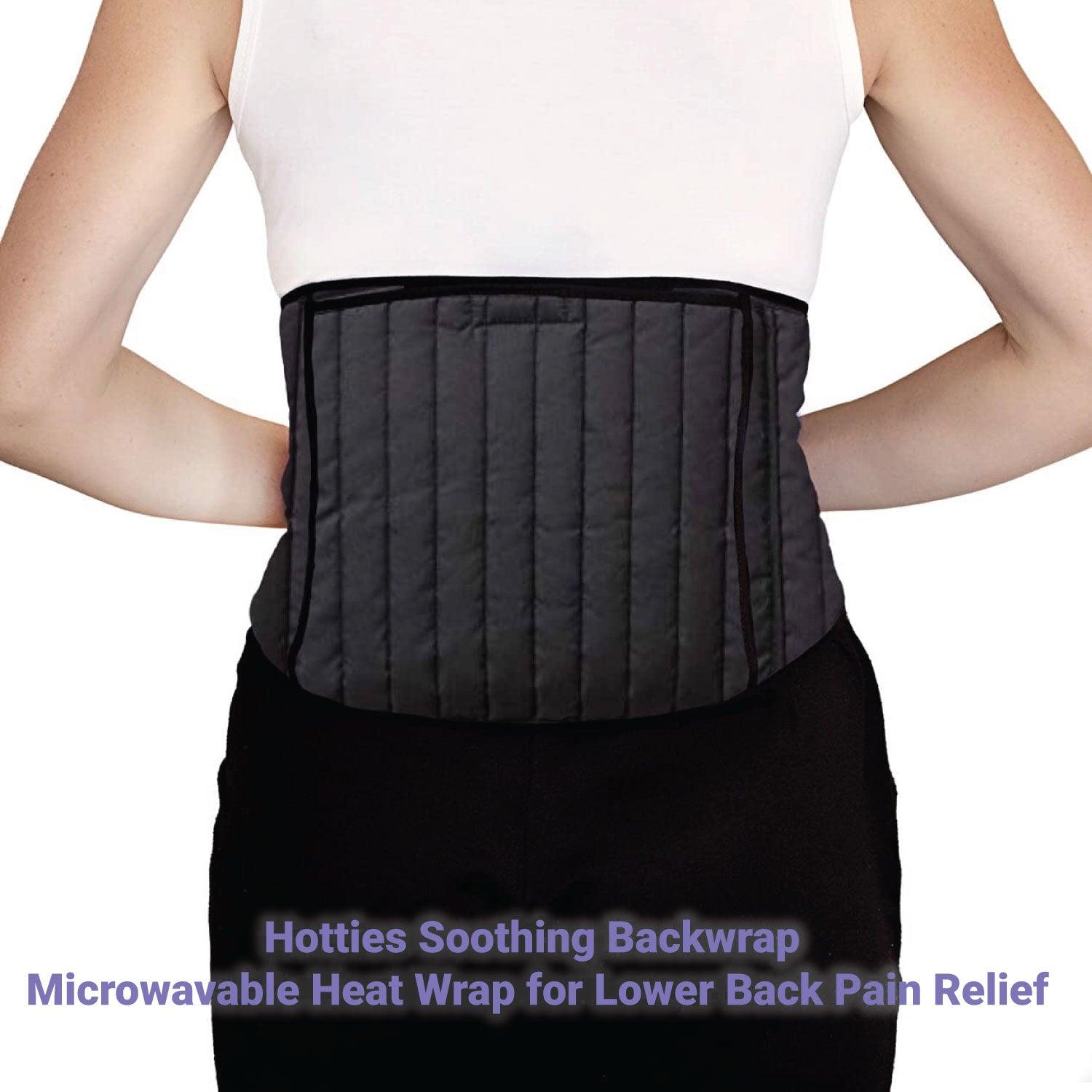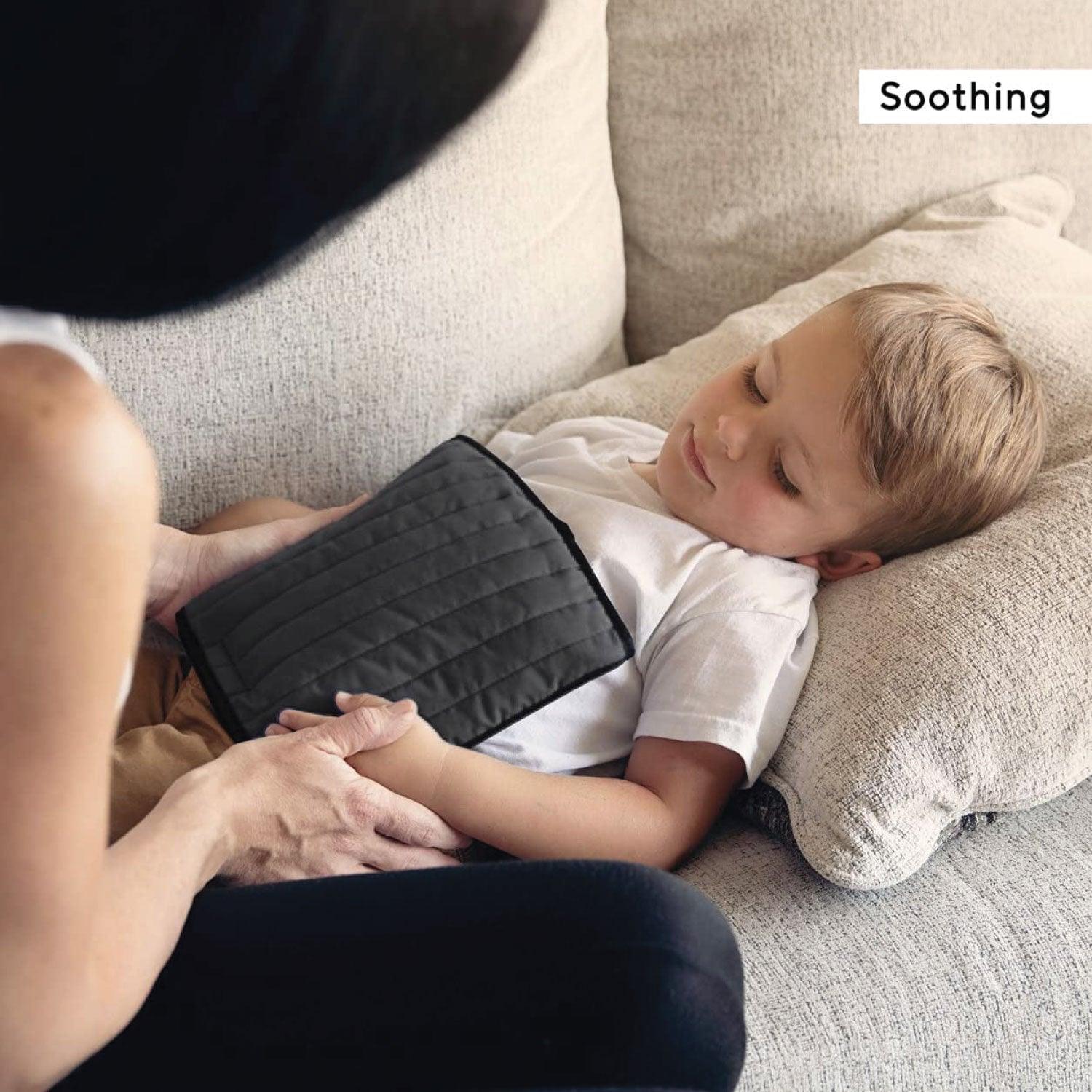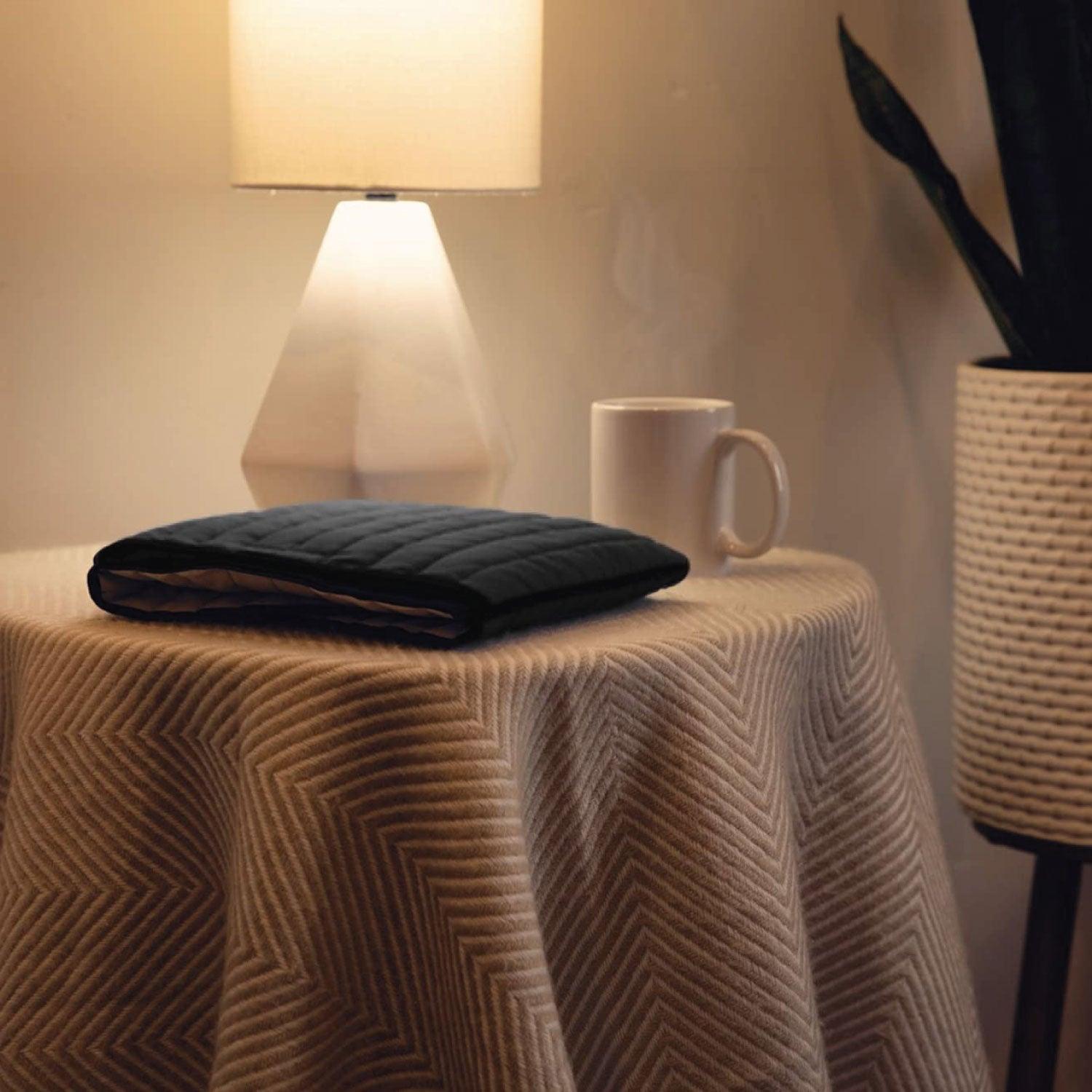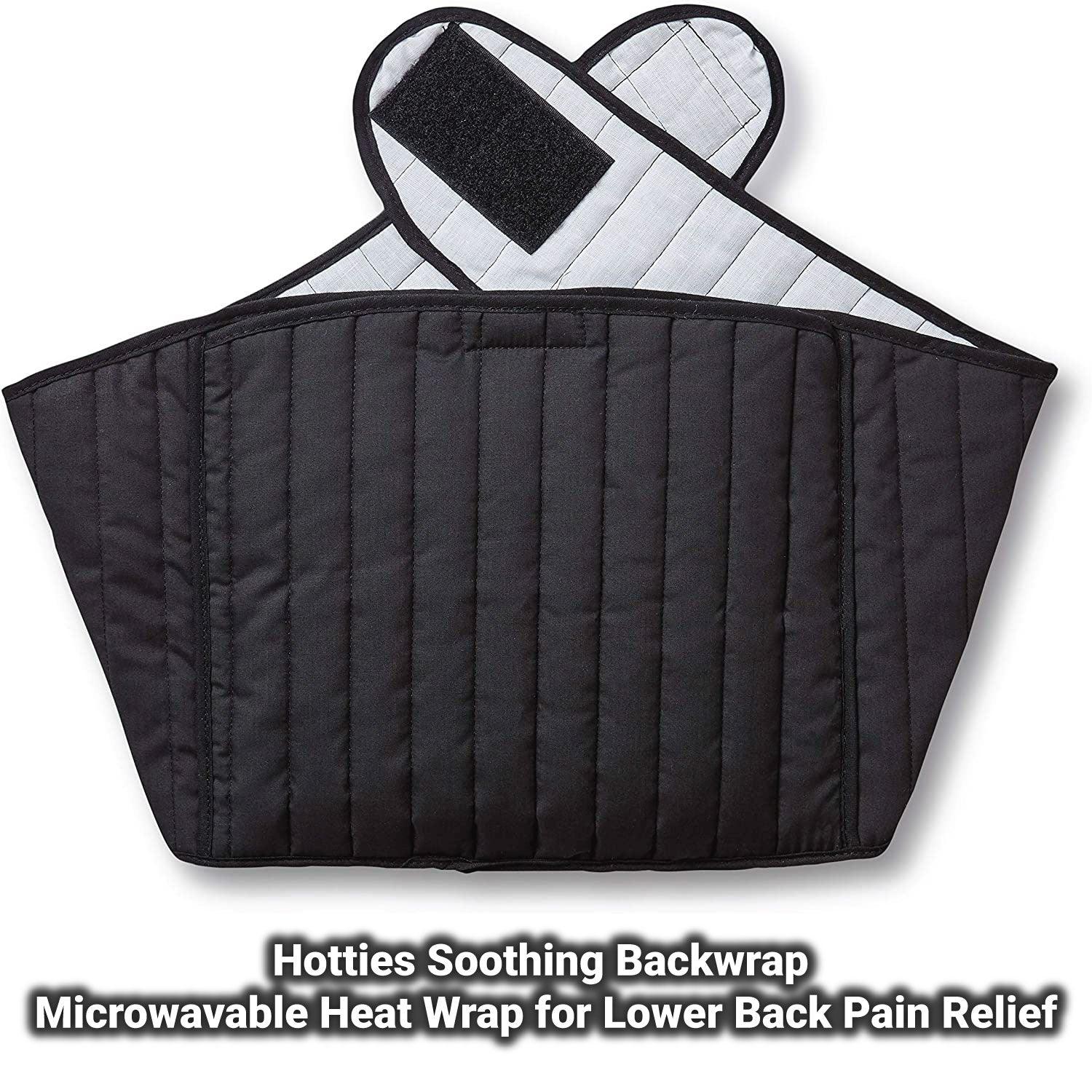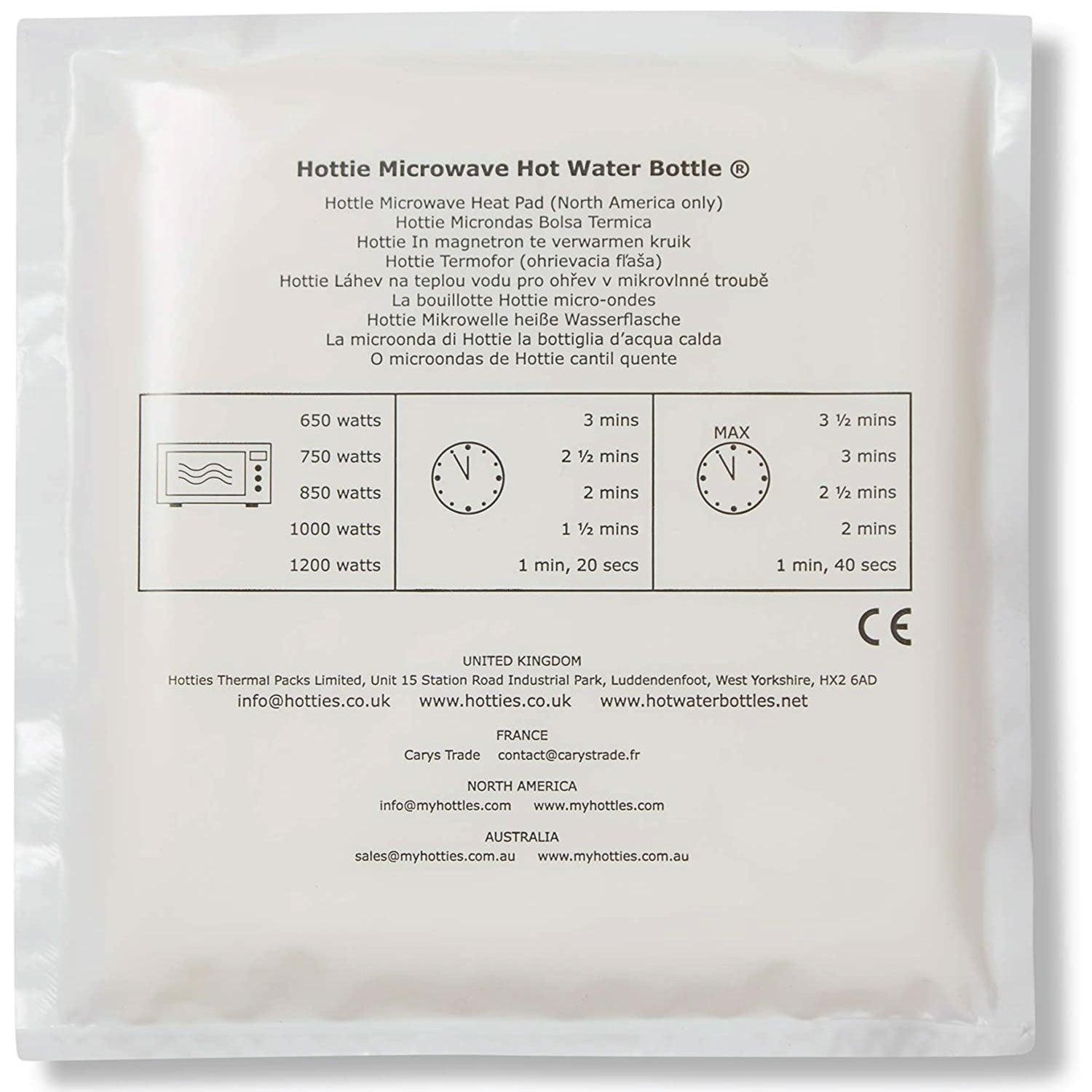 Microwavable Heat Wrap - Hotties Soothing Backwrap Microwavable Heat Wrap for Lower Back Pain Relief - Black Quilted

About Microwavable Heat Wrap
The patients who received Microwavable Heat Wrap therapy "had significantly reduced pain intensity, enhanced pain alleviation, and improved disability scores during and after treatment," according to the study. The study was published in The Journal of Occupational and Environmental Medicine's December 2005 issue.
The hand-quilted black cotton material used to create the Black Back Wrap cover is washable, comfy, and fashionable. It is ideal for offering a covert relief to backaches or sports injuries.
A Hotties Thermal Pack is housed in a bag that is part of the back Wrap. Microwave the Hotties Thermal Pack for two to three minutes, then place it into the Back Wrap's enclosed bag for safe and simple use. With the assistance of experts in back care, this hottie back wrap was created. 
It incorporates the contemporary method of treating back discomfort. It enables you to manage discomfort and agony while carrying on with your everyday activities.
Microwavable Heat Wrap Design:
This device was created in response to consumer requests for a Hottie to ease lower back discomfort. It has a reusable thermal core that may be microwaved for a short time and then continues to offer soft, even heat for several hours.
Pain specialists agree that heat therapy can effectively treat various pain conditions, including sciatica, torn muscles, arthritis, period pain, labor pains, and aches and pains, without the need for pricey drugs.
Microwavable Heat Wrap Safety :
Security, ease, comfort, and warmth Hotties utilize a special, patented technology that avoids difficult stoppers, boiling water filling to prevent leaks, splashes, or spills, as well as harmful gels, waxes, heated wheat, or lavender scents.
The moderate, long-lasting warmth of the Hotties Black Back wrap will relieve aches and pains. Each Hottie comprises a designed laminate thermal pack that is factory-sealed. And only contains water that has been absorbed onto a medical-grade nonwoven pad.
The thermal pack is enclosed in a shell that offers insulation and guarantees cozy, long-lasting heat.
To ensure a secure and comfortable fit for practically all sizes, the Hottie back wrap has an elasticized touch closing belt in a black quilted cotton fabric. The Back Wrap provides a sizable area of constant warmth compared to other back care items.
Size: 1 Count (Pack of 1)
Material: Cotton
Colour: Blue
Be Maskura Fit
Our Happy Hoopers
30 Minutes Daily Fun Workout
The smart hula hoop counts your burned calories, tracks how long you work out, and records other vital information.
Easy Installation Process
Our Smart Weighted Hula Hoop has a carefully planned design with 27 knots placed in hoop's circumference.
27 Detachable Knots
Our Smart Weighted Hula Hoop has a carefully planned design with 27 knots placed in hoop's circumference.
Let customers speak for us
I visit the gym around twice a week, and I lead an active lifestyle that is constantly in motion. This device, in my opinion, is fantastic because it heats up quickly without making me feel hot or burning. I've had it for a few days, but I've only ever used the previous version. The tactile buttons are great since they make things easy to use and navigate! I feel like my time for healing has virtually quadrupled, and I no longer have to be concerned about being very sore all week.
Better Than a Heating Pad
I've tried using a heating pad before, but it never stays in place or provides enough coverage. This microwavable heat wrap is much better - it's comfortable, stays in place, and provides full coverage for my lower back.
Great Gift Idea.
This heat wrap would make a great gift for anyone who suffers from lower back pain. It's practical, stylish, and provides real pain relief.
Helped with Menstrual Cramps
I've found that this heat wrap is also helpful for menstrual cramps. It's a more natural solution than taking medication and helps relieve the pain and discomfort.
Long-Lasting Heat
The heat from this microwavable wrap lasts for a long time, which is great for extended periods of pain relief. It's also easy to reheat if needed.
Shark Shaver Pro - Platinum Electric Skull Shaver For Head & Face
Best Electric Men's Shaver