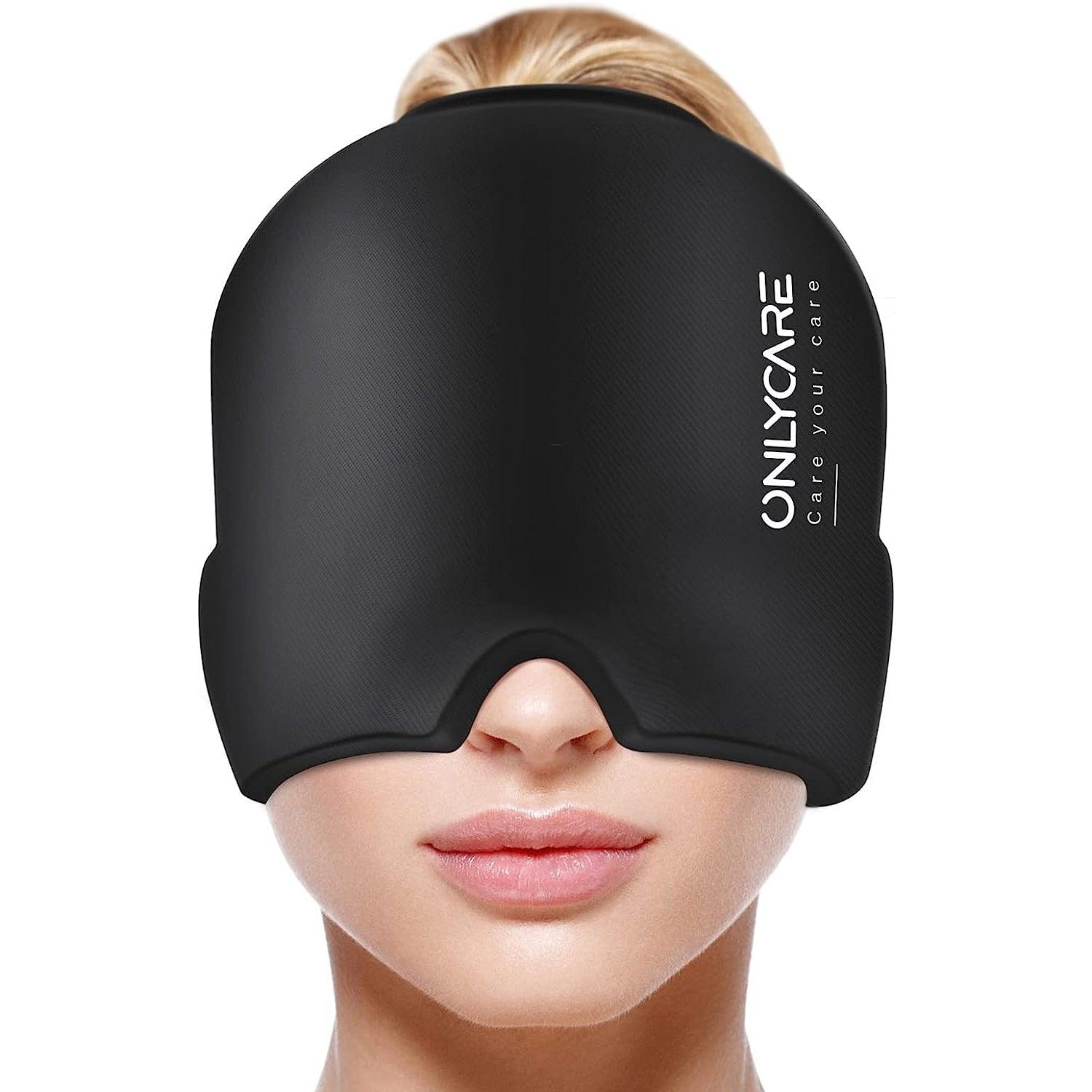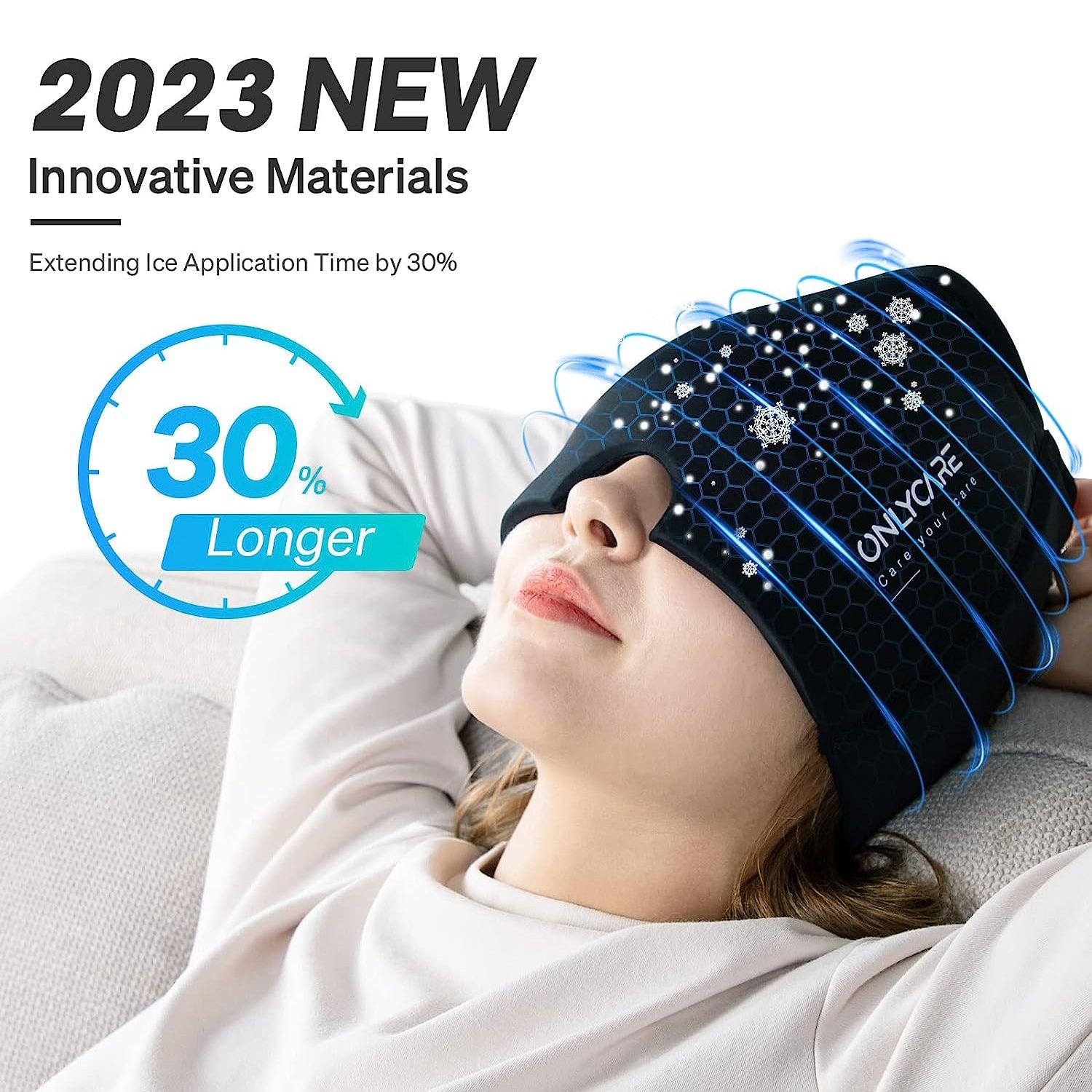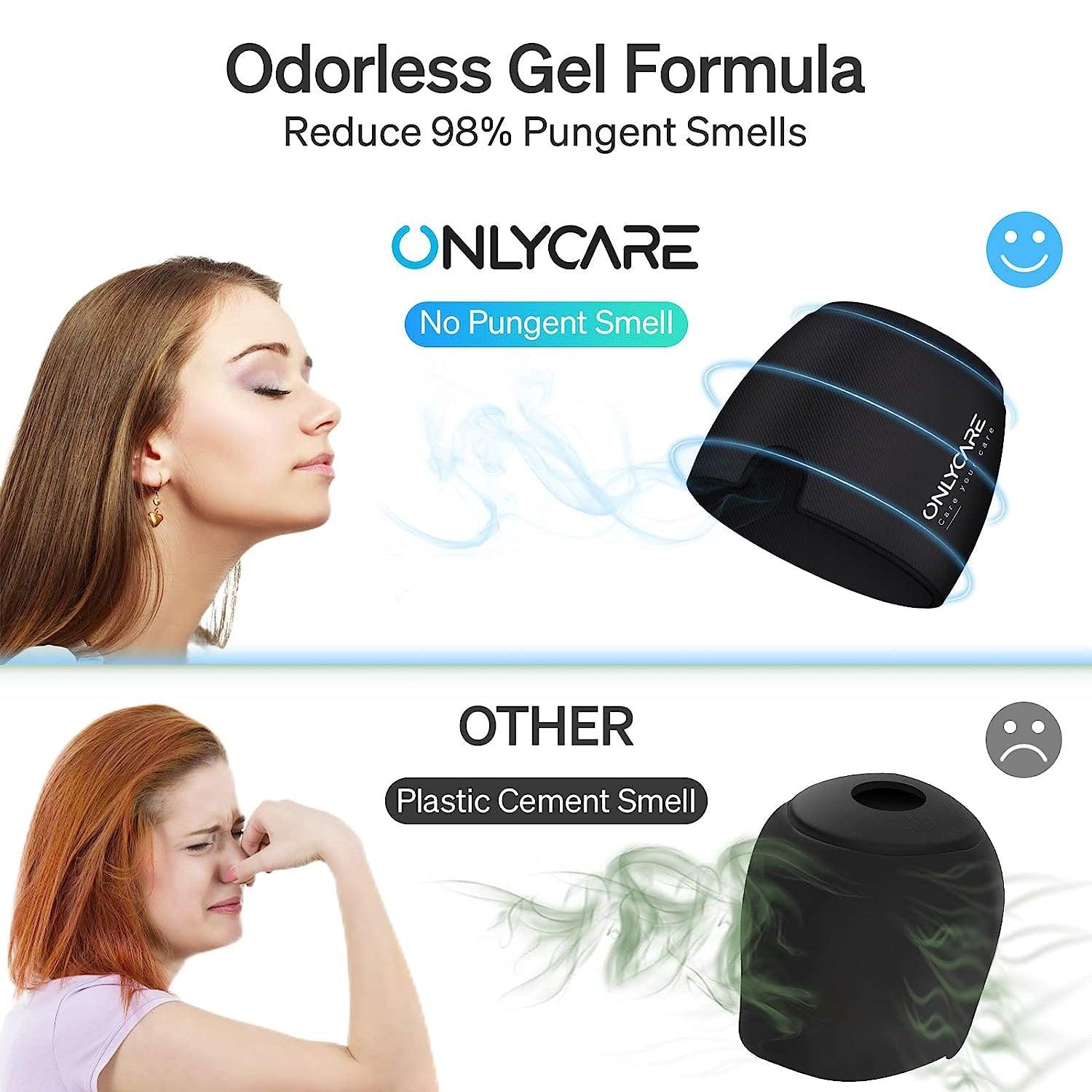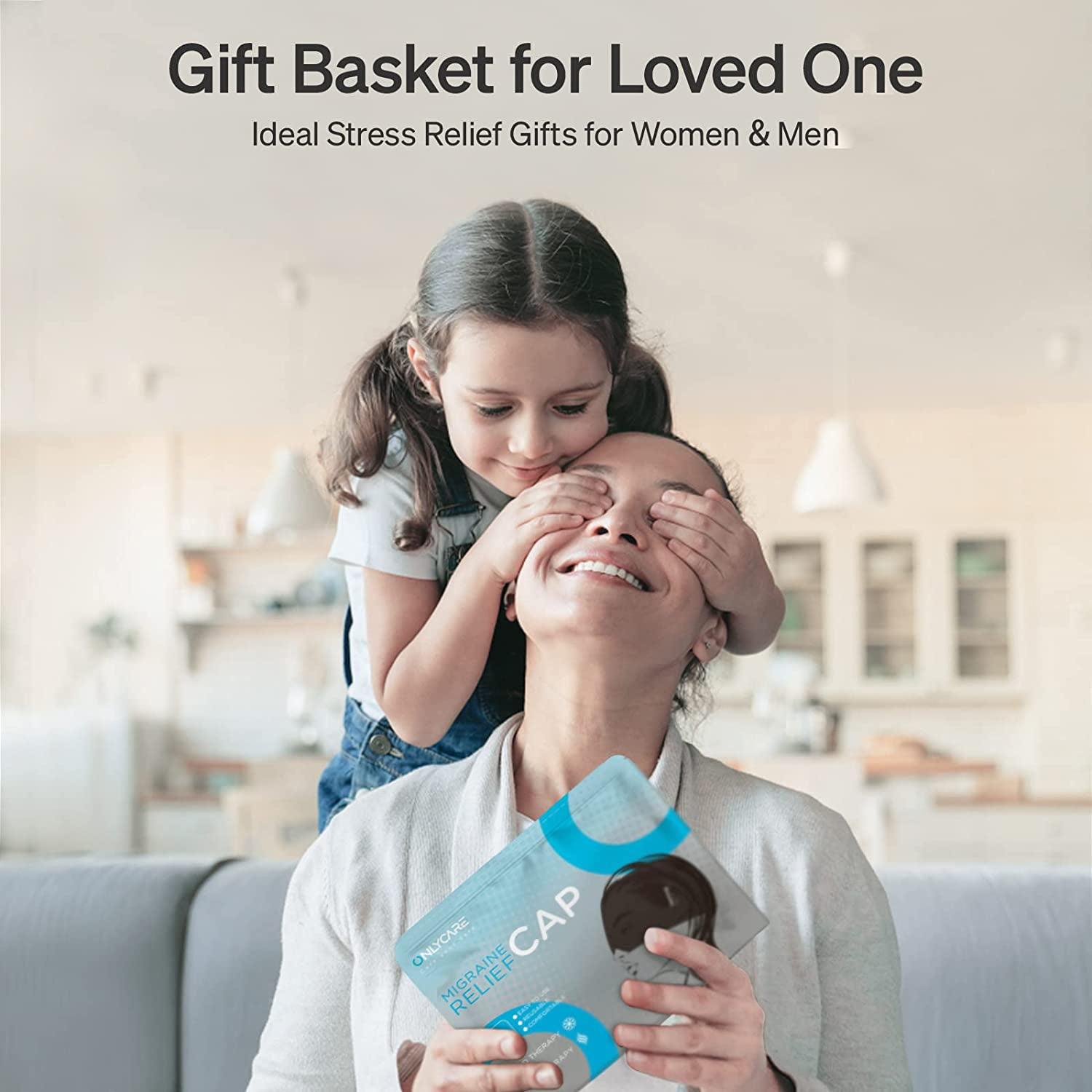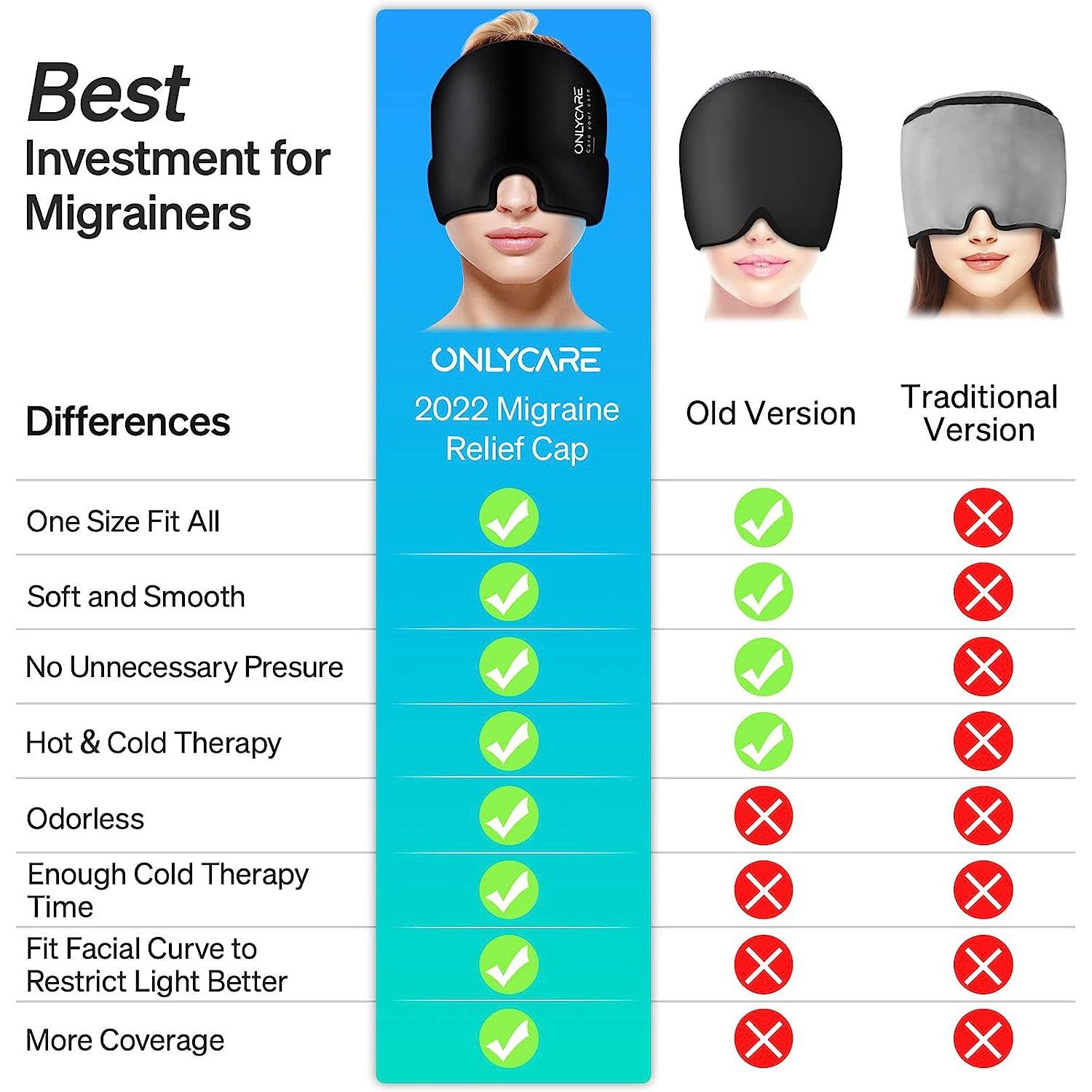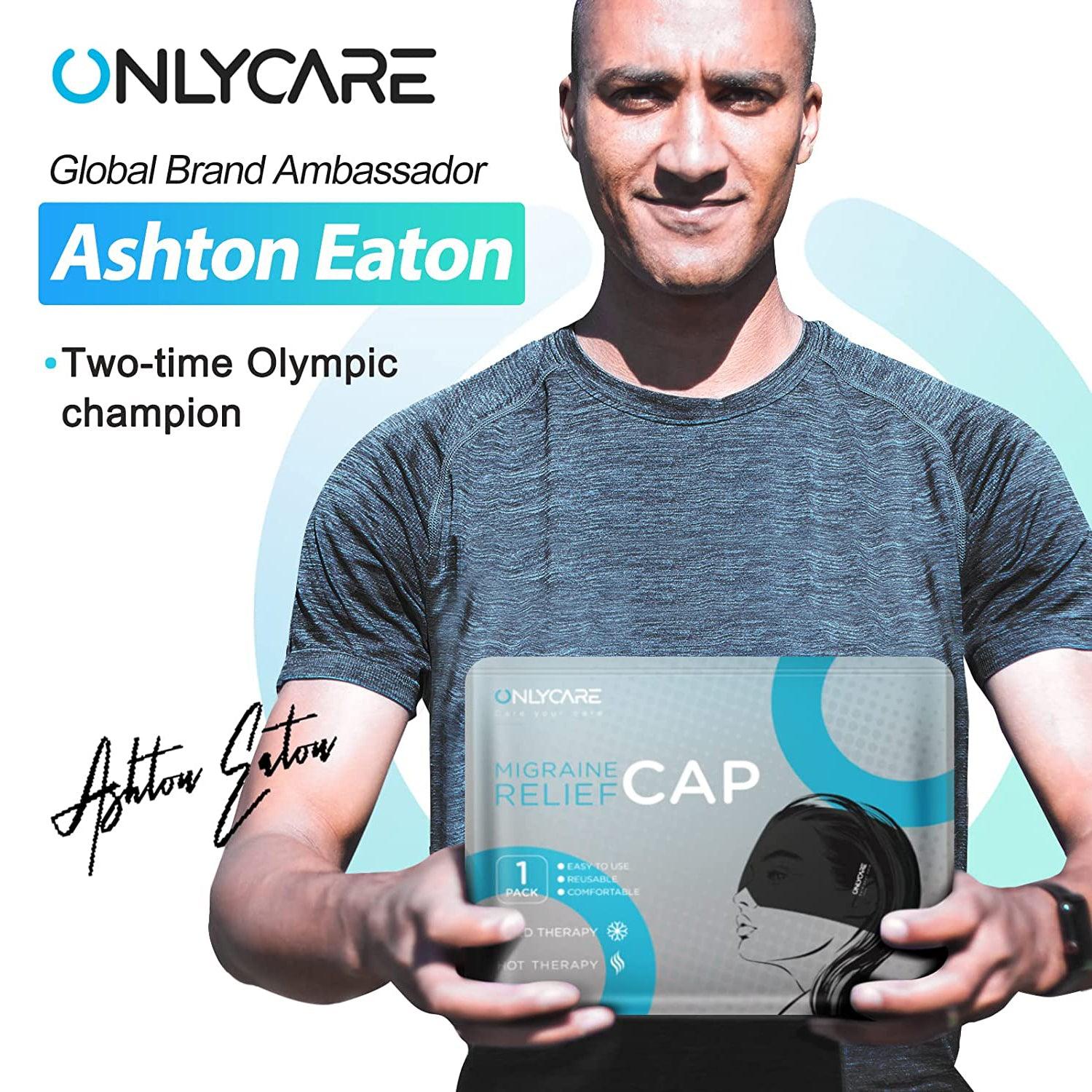 Migraine Cap UK - Gel Hot Cold Therapy Headache Migraine Hat Stress Pressure Pain Relief Cap

about Migraine Cap UK
Have you ever had a migraine and wanted to close your eyes, clutch your head, or stay in a peaceful and comfortable environment to relieve the pain? This migraine headache treatment exerts mild pressure on your head, keeps you cold for a short period of time, and produces a dark and lightproof environment, which relieves your pain faster than medication.
Odourless New Material:
Unlike other migraine ice head wraps, our migraine relief hats are constructed of a proprietary gel that has no disagreeable odor, stays colder for longer, and keeps full flexibility even after continuous freezing; it's a fantastic all-around enhancement.
Design for Ergonomics:
This migraine cap's curve is ergonomically constructed with a 360° encircling gel design, extending the cold compress scope by 25% and ideally fitting the head form (head circumference is about 20–24 inches) of most individuals. Meanwhile, it covers the most common migraine triggers: the forehead, temples, and eyeholes, and delivers mild pressure that is not as stiff as an ice cube and fits your head tightly and gently.
Natural Pain Management Method:
Physical cold therapy decreases blood vessels in the skull, slows nerve conduction, relieves muscular tension, and reduces pain. Pulling down the headache relief cap to the wing of the nose below the eyes, the U-shaped design can perfectly restrict light stimulation and create a dark and calm zone, aiding in the relief of migraines sensitive to light rays, which is an appropriate solution for headache treatment without a prescription.

Greater Area Coverage:
Migraine cap uk gives 30% additional coverage, covering your head nearly 360 degrees and allowing the cold to reach the top of your head.

You May Check It Out: Tens Machine for Migraine
Condition: A brand-new, unused, unopened, and undamaged item. See the seller's listing for full details.
Loc: 1/3
Item dimensions : 10.2 x 8.6 x 1.2 cm
Age Range Description: Adult
Product Name: Reusable Hot Cold Therapy Gel Cold Eye Mask for Migraine Cooling
Unit count: 1.00 count
Color: Black
Brand: ONLY CARE
Special feature: Reusable
Be Maskura Fit
Our Happy Hoopers
30 Minutes Daily Fun Workout
The smart hula hoop counts your burned calories, tracks how long you work out, and records other vital information.
Easy Installation Process
Our Smart Weighted Hula Hoop has a carefully planned design with 27 knots placed in hoop's circumference.
27 Detachable Knots
Our Smart Weighted Hula Hoop has a carefully planned design with 27 knots placed in hoop's circumference.
Let customers speak for us
Quick go-to for minor pain
While this cap didn't fully stop my worst migraines, it works wonders on milder headaches. If a twinge starts up, I slap it on and within 20 minutes the soreness has faded significantly. It's lightweight and flexible enough to wear while working
Helps manage migraine symptoms
As someone with chronic migraine, I love having different tools to cope with pain days. This cap provides true neck and head relief through heat and ice therapy
Ended my migraine mostly
I've had this migraine for over 24 hours when I gave the cap a go out of desperation. I was amazed at how much more comfortable my head felt after just 15 minutes of heat and cold.
Priceless pain relief
Having awful migraines for decades, I tried countless remedies to no avail. When one started coming on last week, I reached desperately for this cap. Within minutes the pain started fading away. I couldn't believe it actually worked!
Complete comfort during migraines
Living with constant migraines was exhausting until I found this cap. Being able to easily switch between heat and ice on my head brings the perfect soothing relief. The gel packs mold to any head shape and never go slippery. I don't feel the headache throbbing through the treatment. It's like a little sanctuary for my brain. This cap has made migraine days bearable.
Shark Shaver Pro - Platinum Electric Skull Shaver For Head & Face
Best Electric Men's Shaver