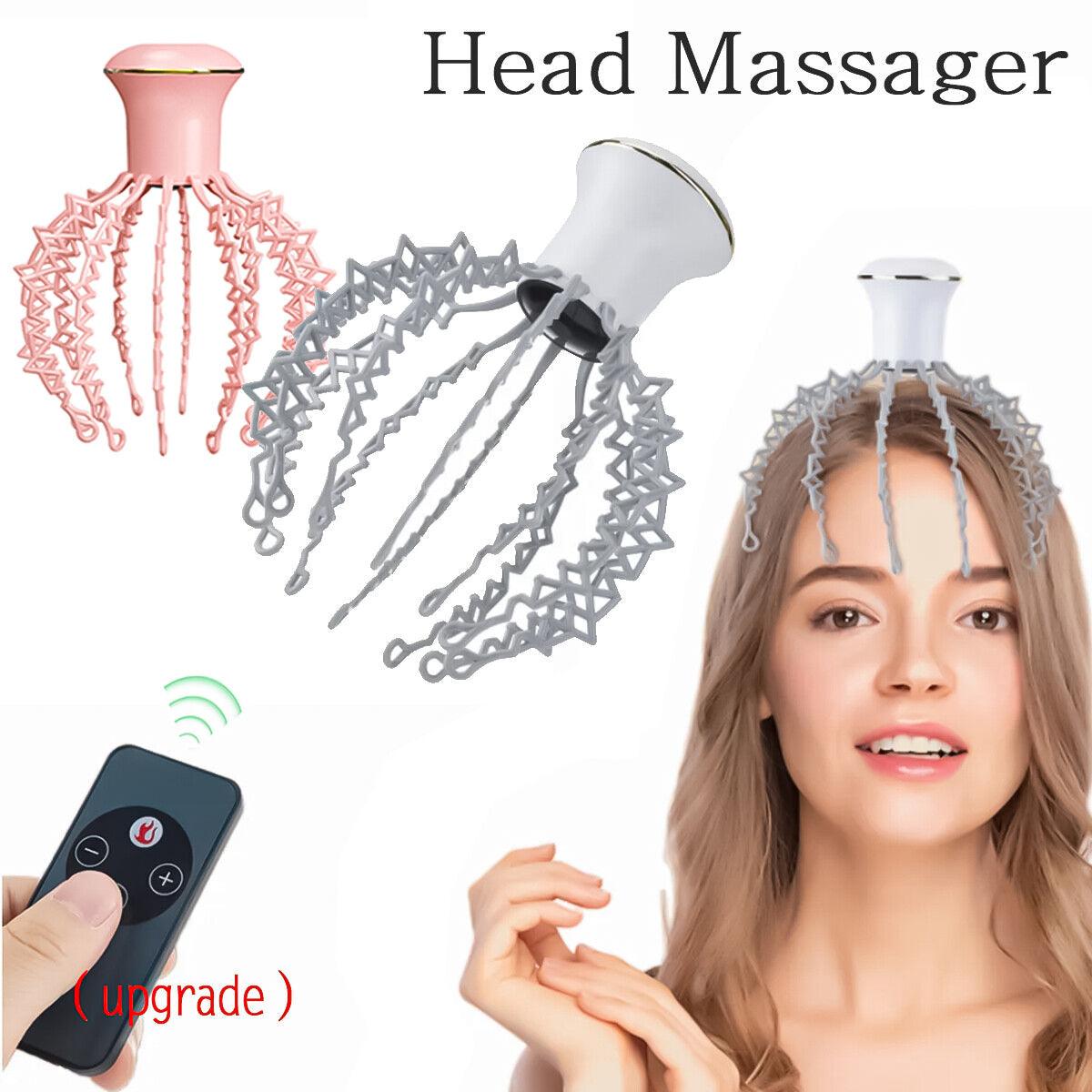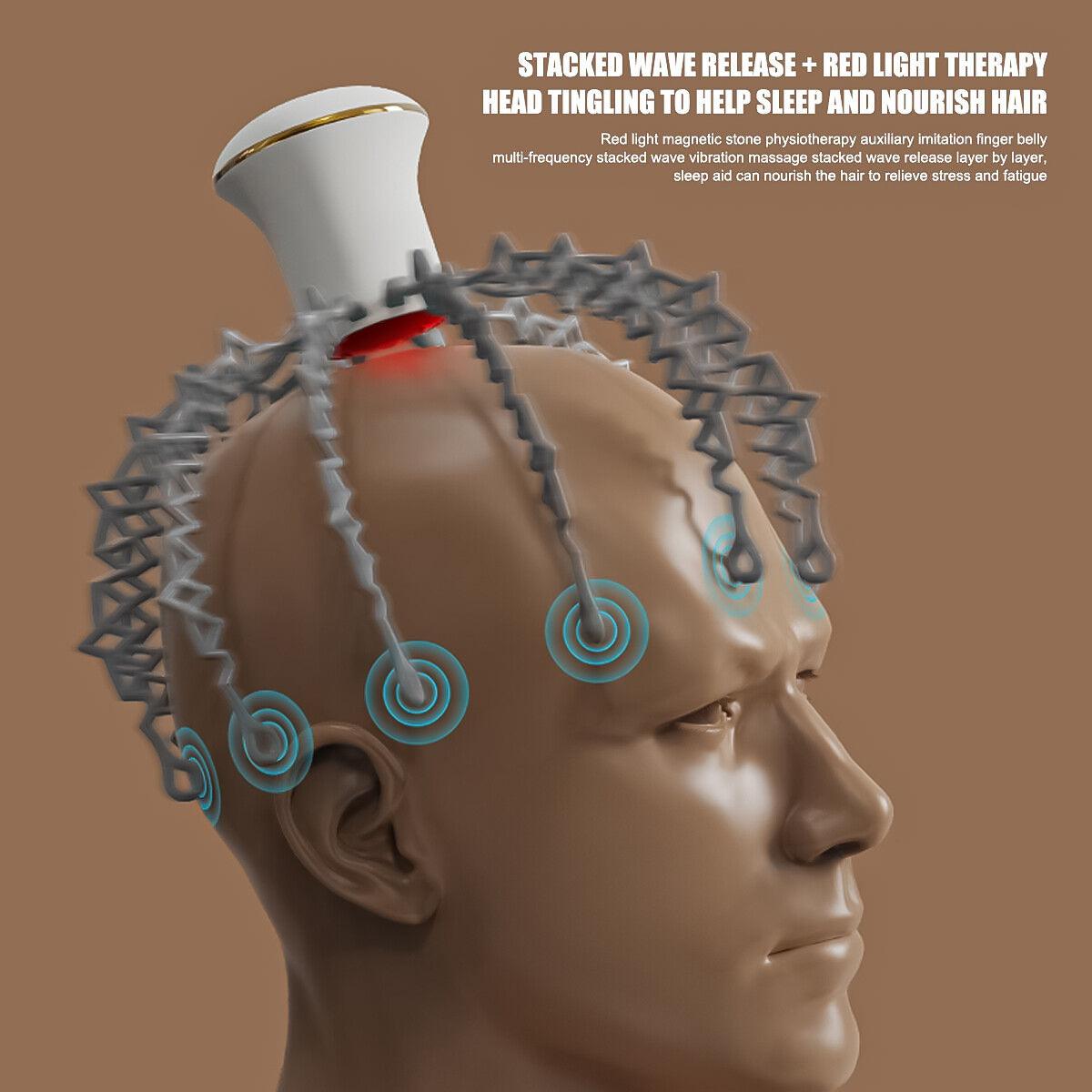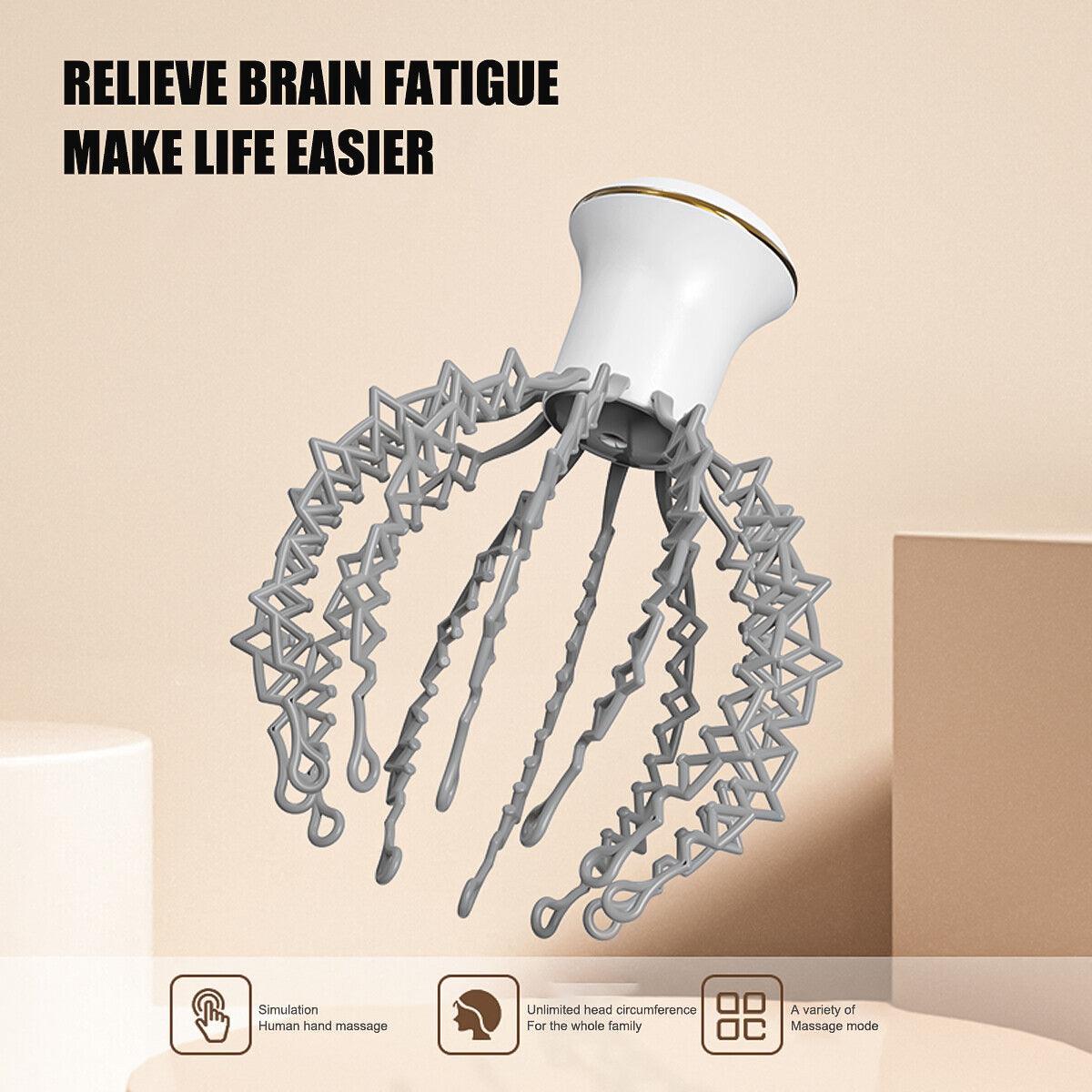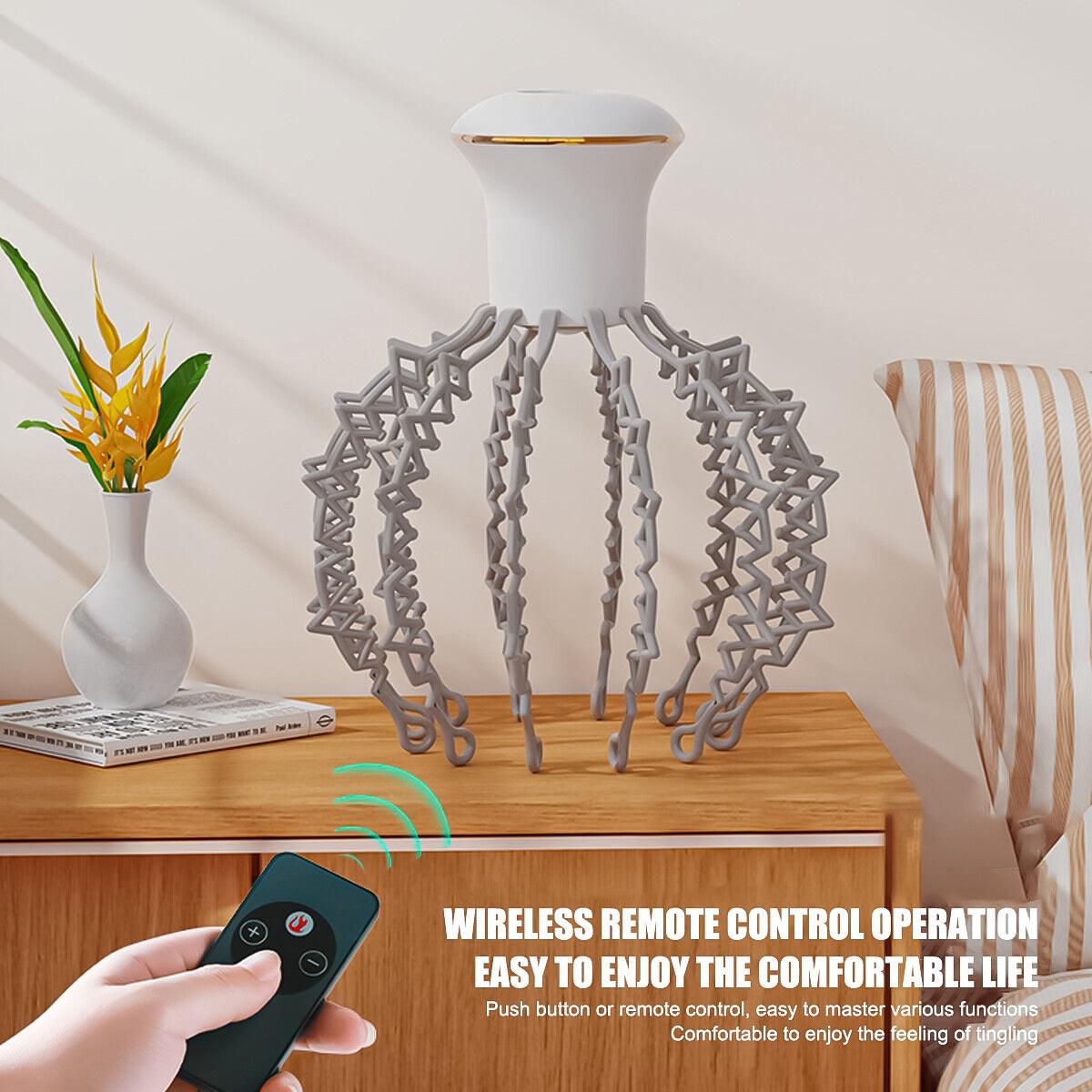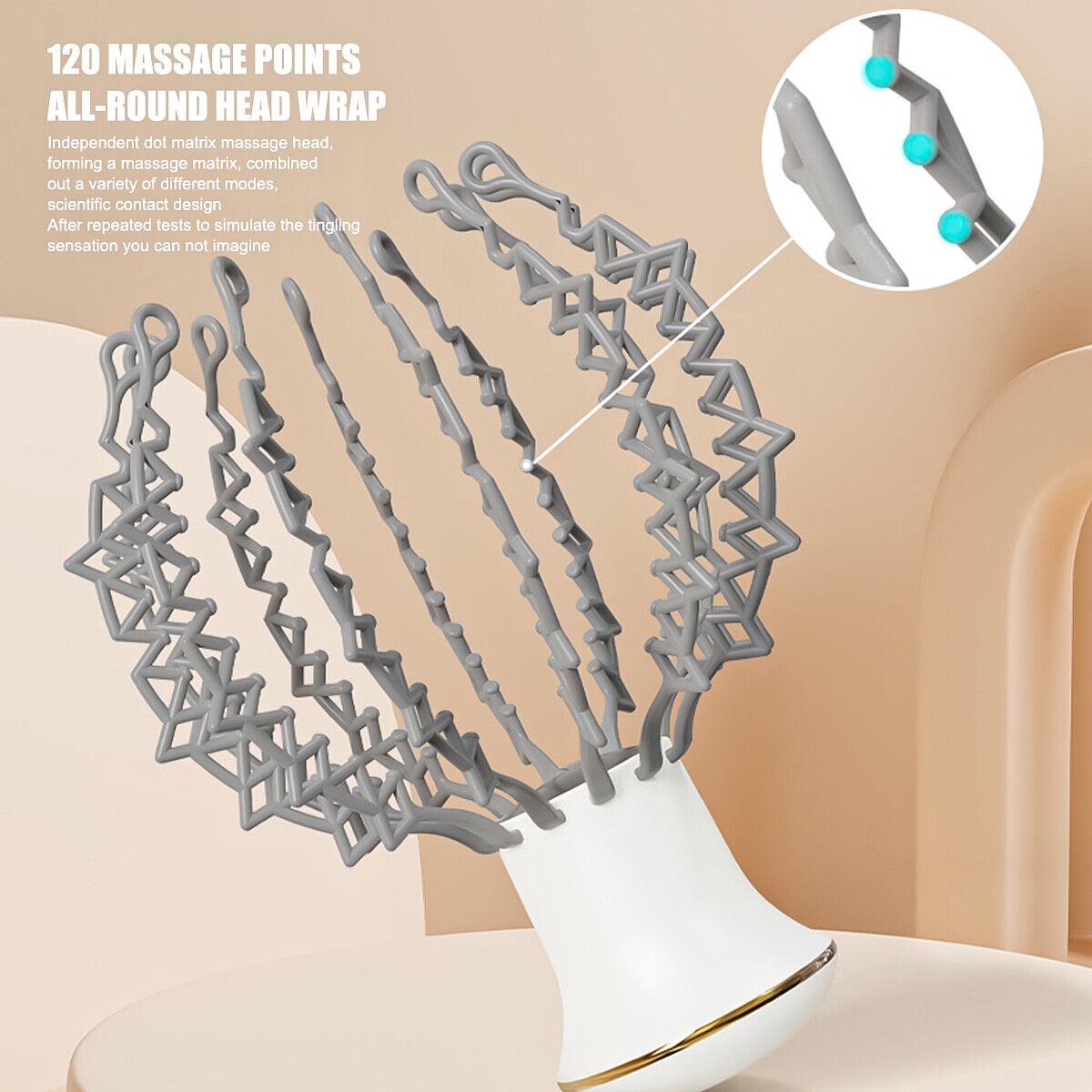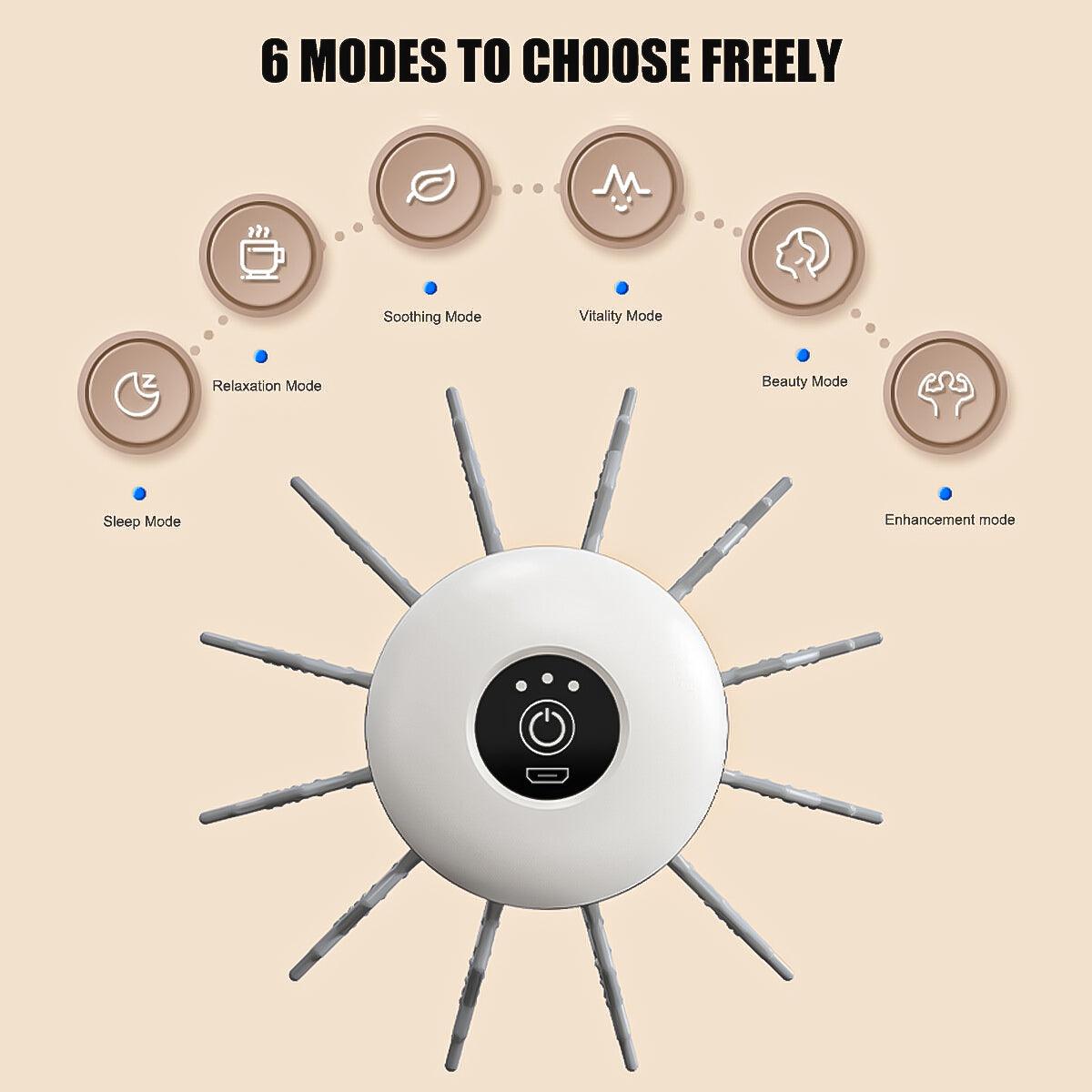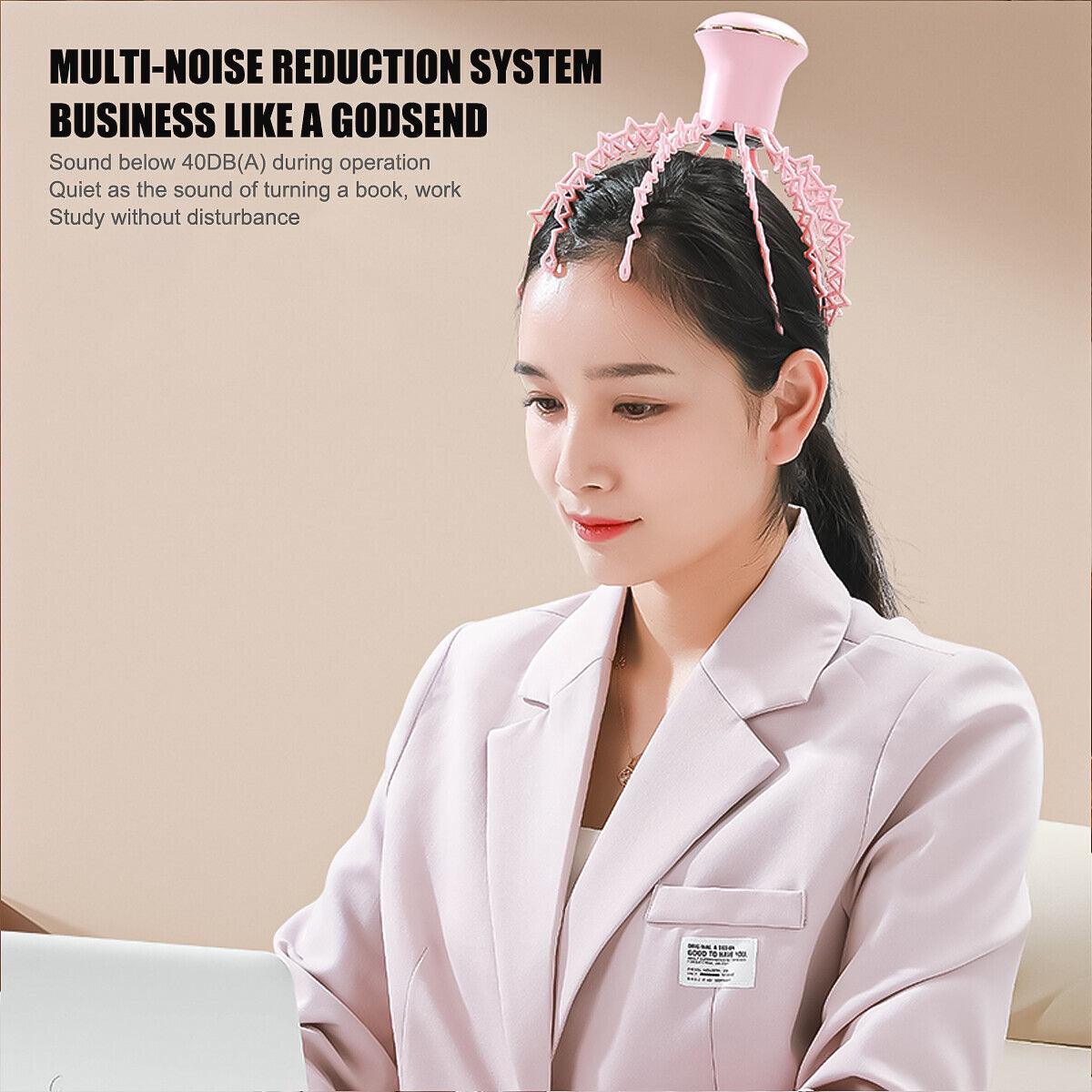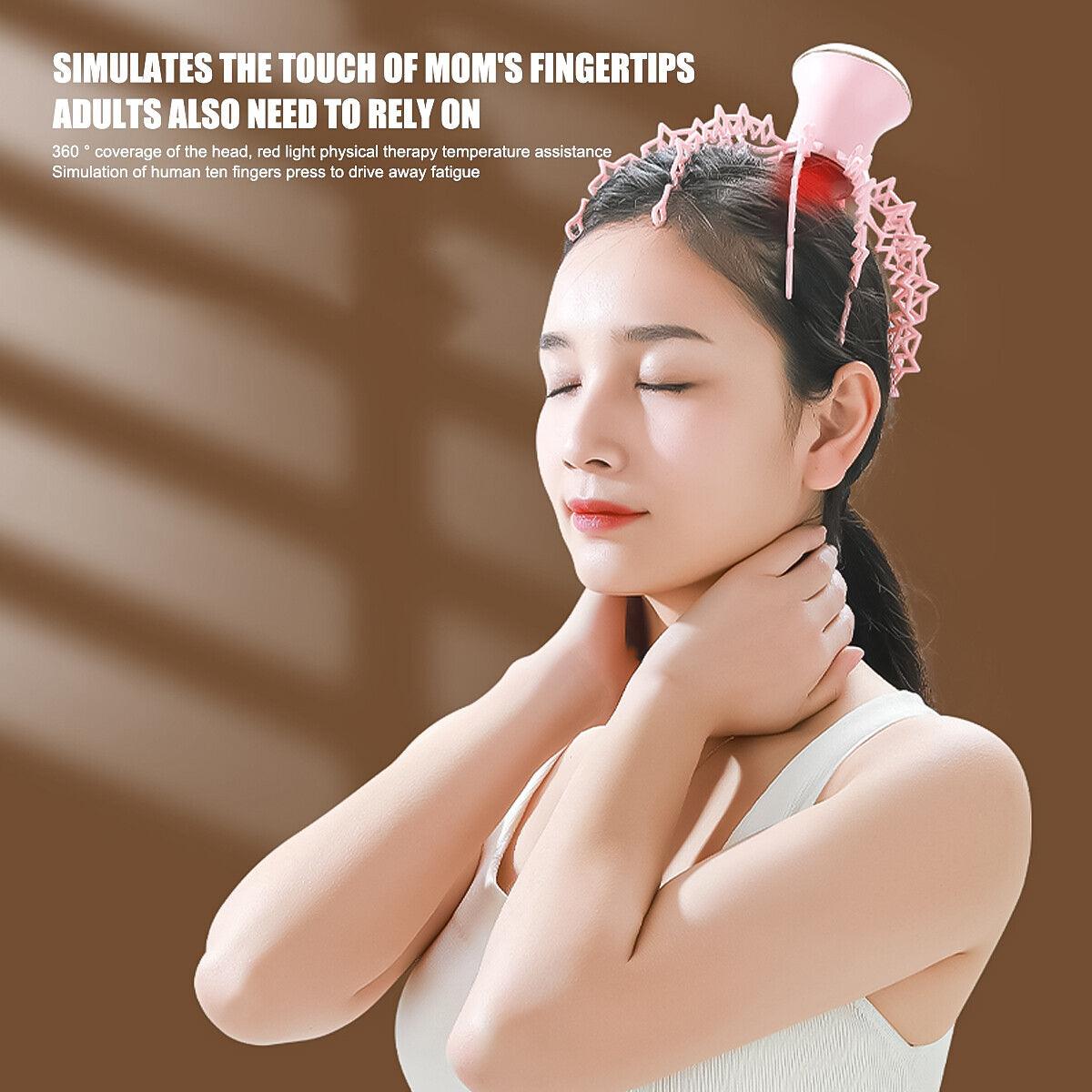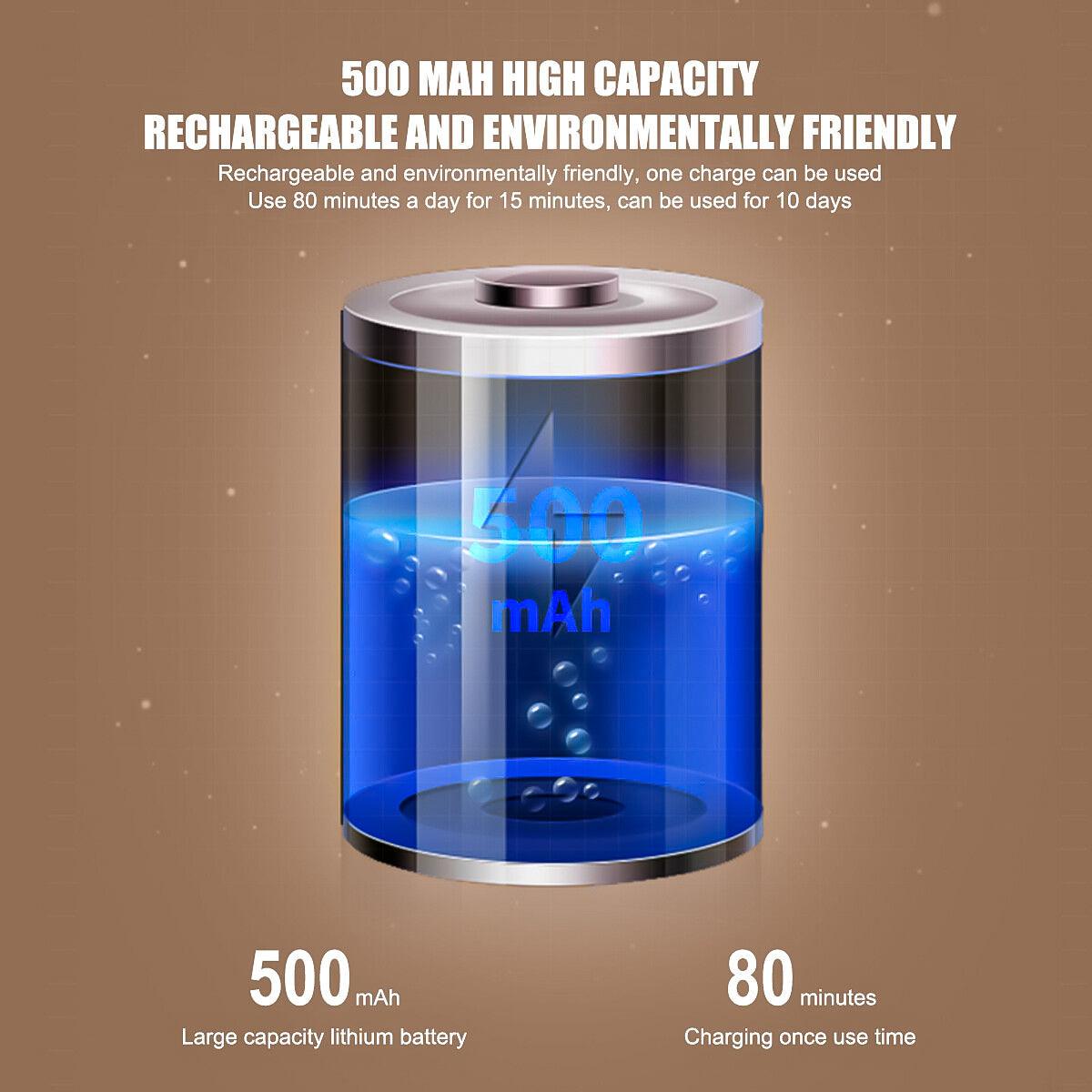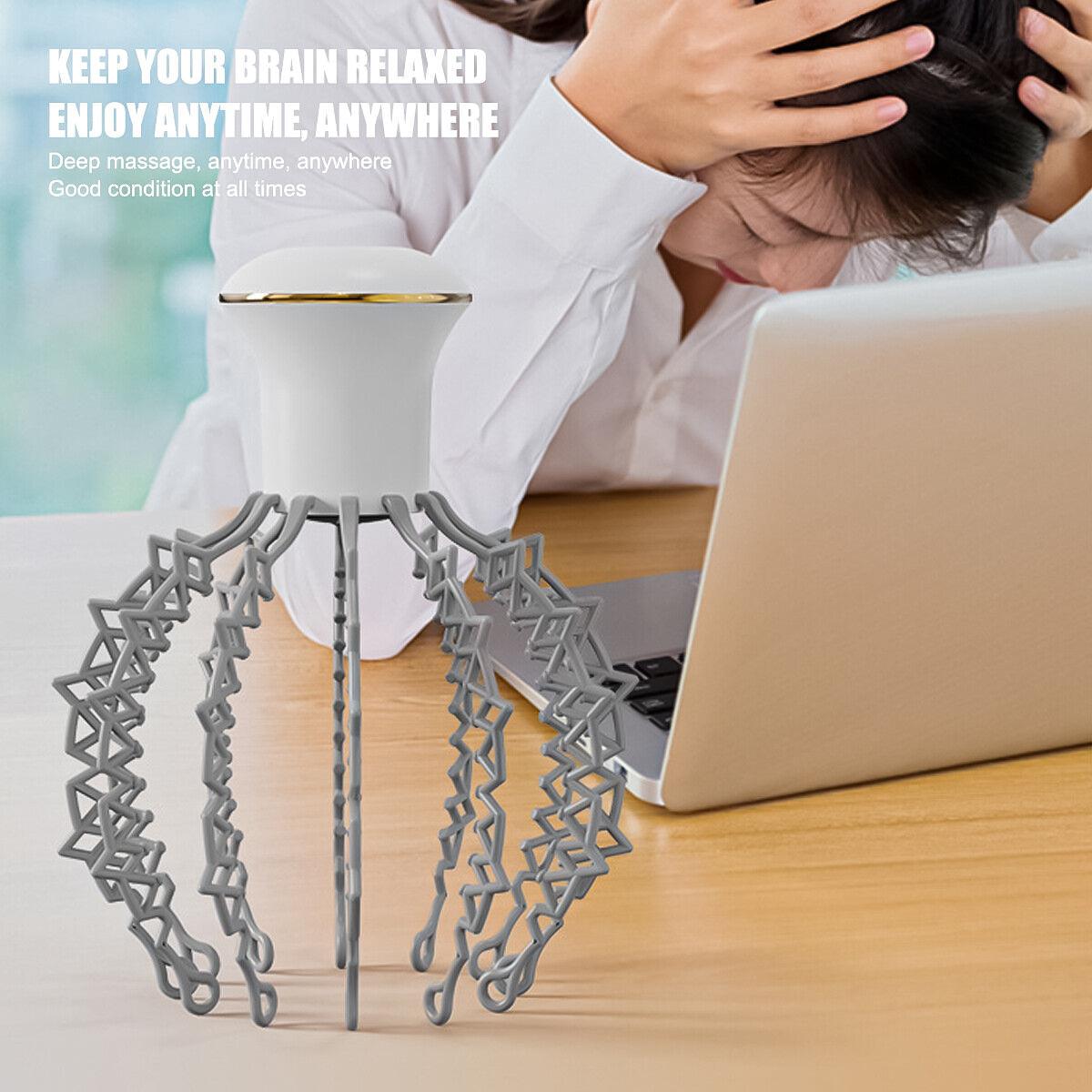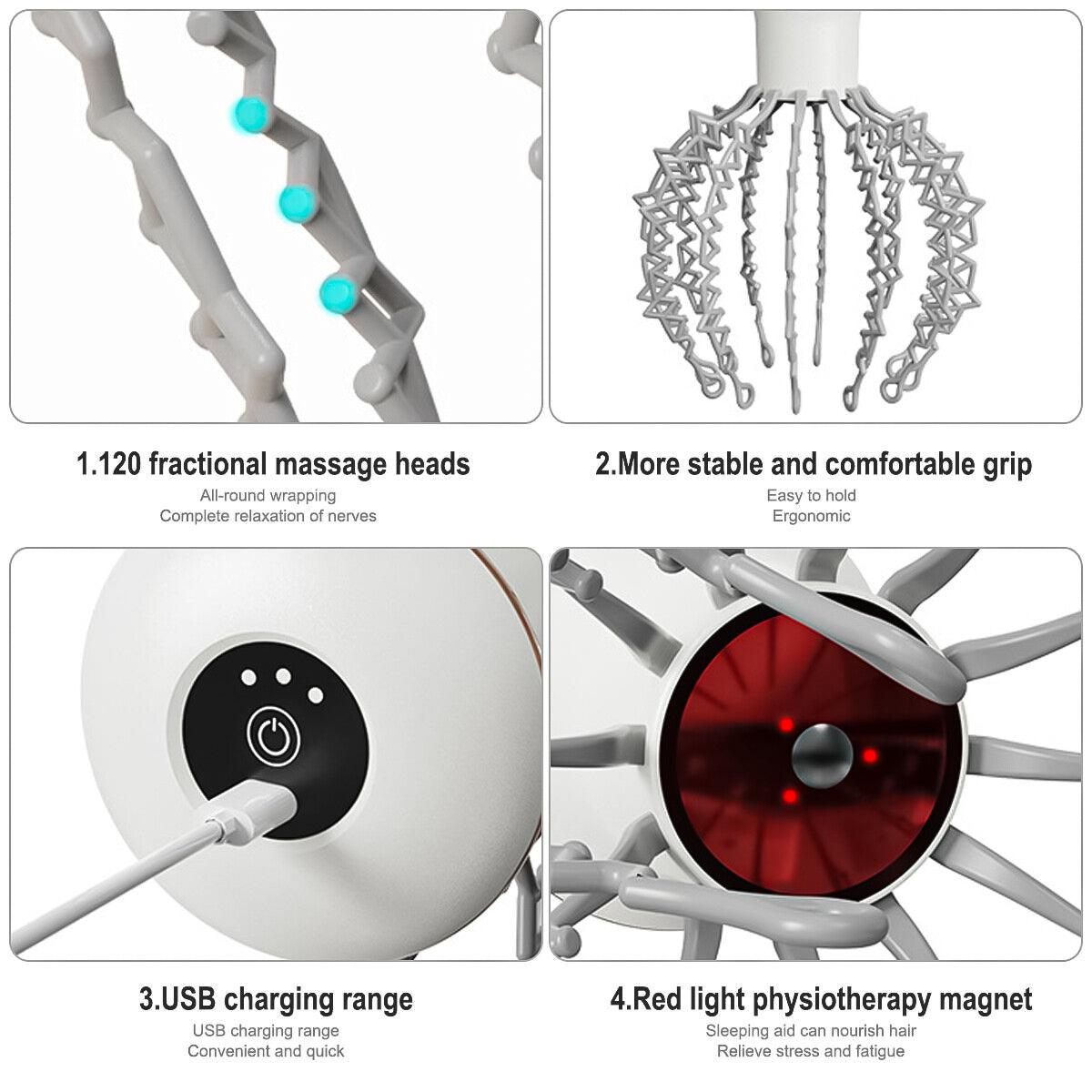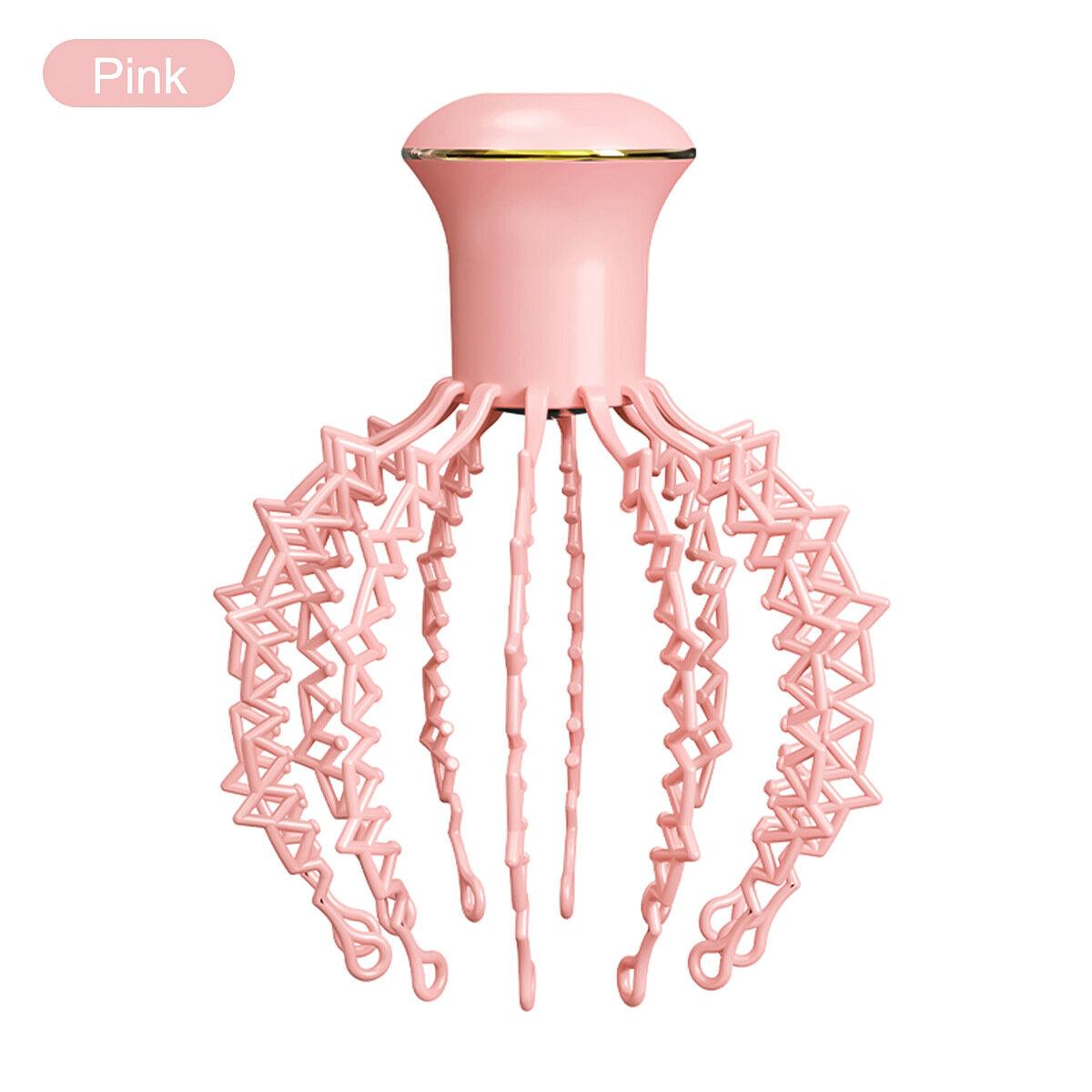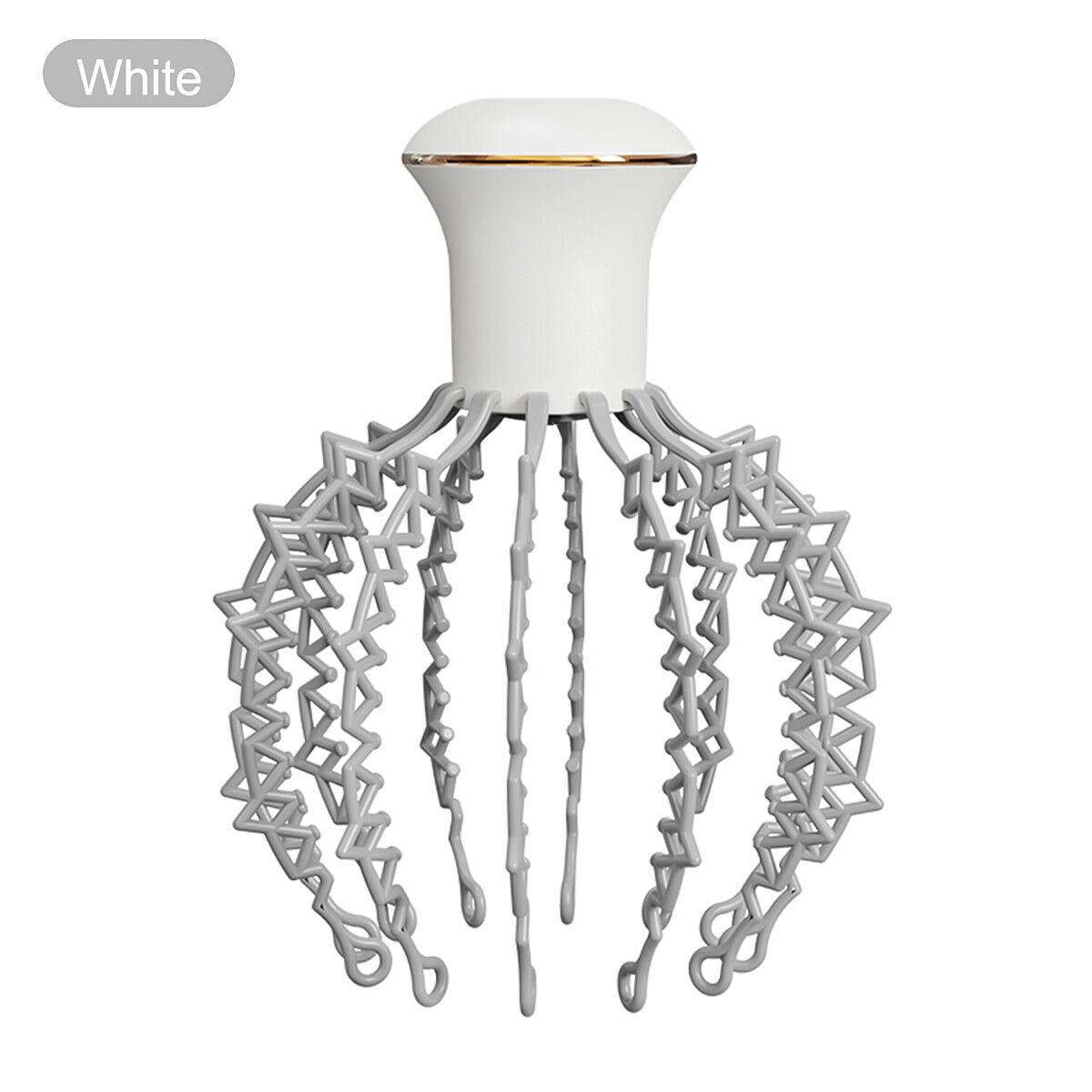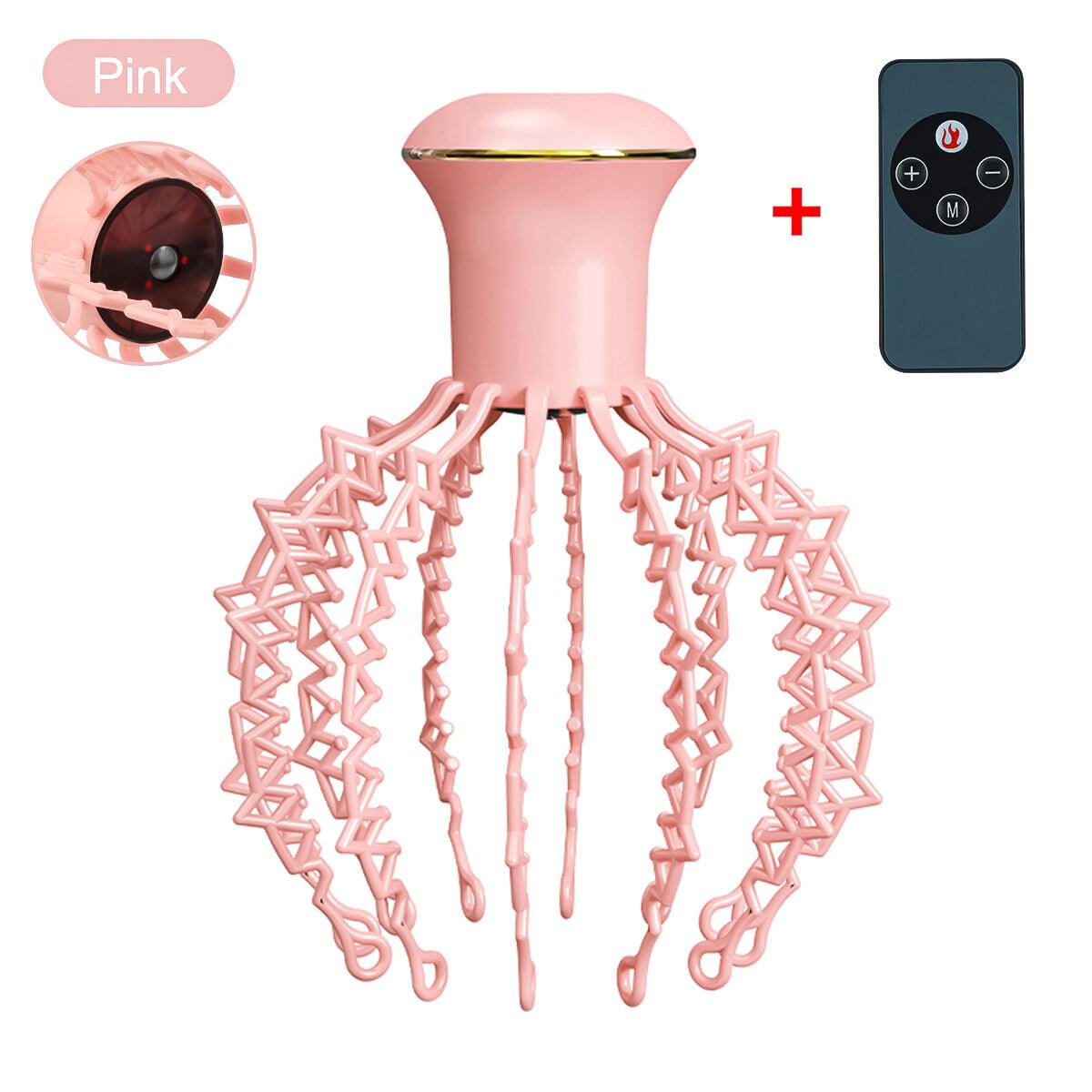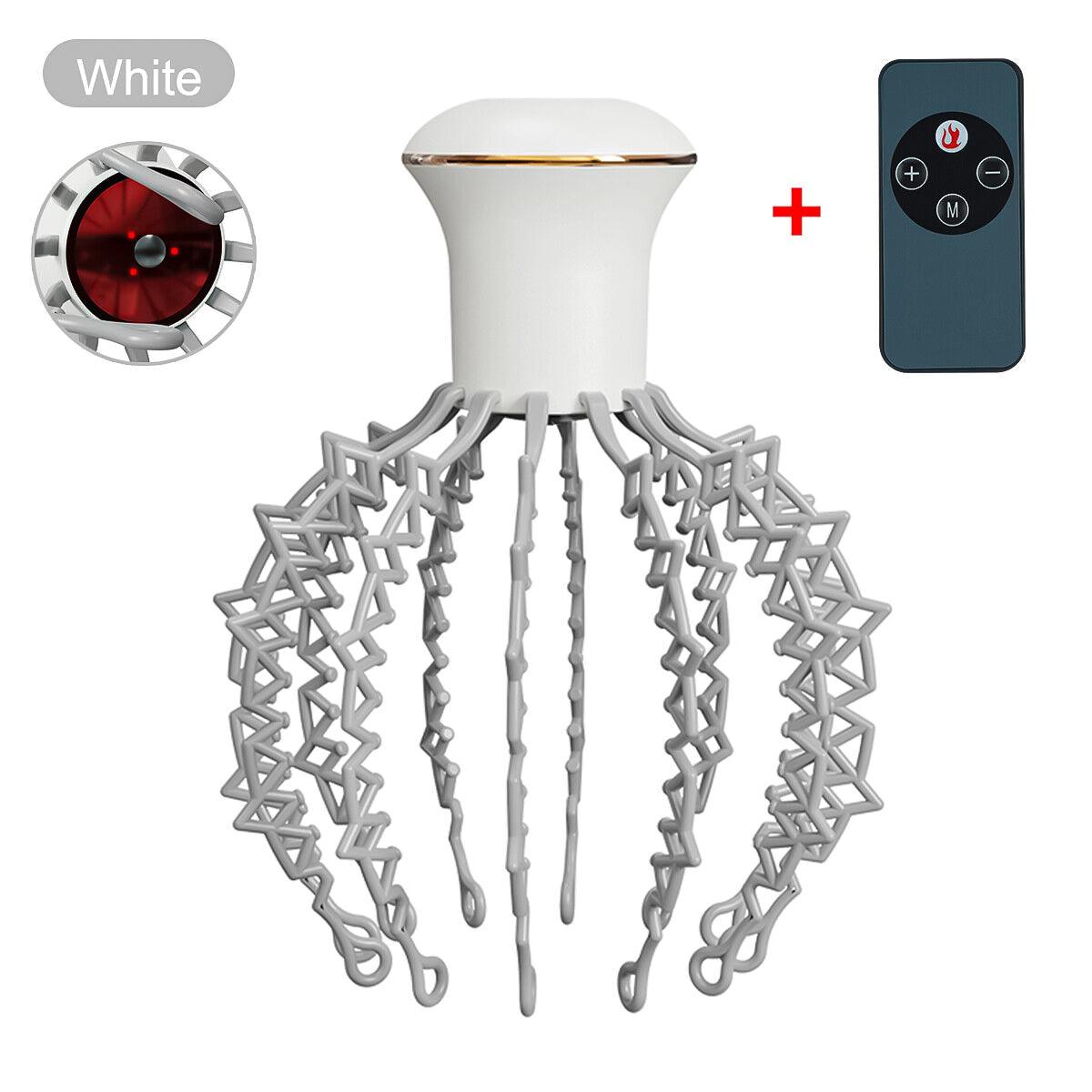 Octopus Head Massager - Electric Scalp Massager Stress Relief Relax

About Octopus Head Massager
The octopus head massager for hair growth is a modern device designed to promote blood flow, reduce stress, and perhaps enhance hair growth. By combining the therapeutic advantages of massage therapy with cutting-edge technology, this electric massager offers a convenient method for caring for your scalp and creating a favorable environment for hair growth.
Features Of Octopus Head Massager
The clever head massager can relax the scalp, massage different parts of the head, and ease tension. Decompression and sleep aids, deep massage, 10 minutes every day, and constantly being in good shape make life easier.

Adults also have to mimic the tactile sensation of their mother's fingertips; red light therapy, temperature-assisted simulation of a person pressing 10 fingers together, and 360-degree head coverage to lessen weariness; The massage head is positioned in a 360-degree pattern to provide the head a rhythmic massage experience.
Red light treatment mixed with wave stacking release for head numbing, sleep support, and hair care. Red light magnetic therapy combined with multi-frequency wave vibration massage and wave-like release of finger pulp can nourish hair, reduce stress, and calm weariness.
A freestanding dot matrix massage head with 120 massage points all over the head combines many modes, scientific contact design, ongoing testing, and simulation to provide an unbelievably acute and numb experience.

Living comfortably is made easier by wireless remote control operation; remote control buttons make it simple to handle a wide range of operations and offer you a nice, warm feeling.

The six free modes—"Sleep mode, Leisure mode, Soothing mode, Vitality mode, Beauty mode, and Enhancement mode"—meet your different demands, totally decompress the head, and start with only one click, conveniently and swiftly.

500 milliamps of high-capacity charging is recyclable and helps the environment. On a single charge, it can operate for up to 10 days and 80 minutes.

With God's assistance, a number of noise reduction technologies can operate at a sound level below 40 DB (A), which is as quiet as flipping pages in a book, without upsetting anyone.
Instruction To Use:
Check to see that the massager is on and, if necessary, charged.

Working backward from the front of your head, gently apply the massager to your scalp.

Whenever required, gently massage your scalp in gentle, circular motions.
If the massager has a number of modes to pick from, experiment with different settings to find the most effective one.
Enjoy the relaxing and invigorating massage for a few minutes, paying close attention to any stress or sore spots.
The Head Scalp Electric Massager for Hair Growth is a useful and possibly beneficial device for promoting blood circulation, relaxation, and nurturing a healthy scalp environment. Integrating massage therapy with modern technologies, provides a restful and invigorating experience that can stimulate hair growth and general scalp health. By incorporating this massager into your self-care routine, you may be able to support the health and vitality of your hair while also reaping the benefits of a soothing scalp massage.
Condition: Brand New
Name: Head Massager
Material: ABS+silicone
Power: Battery powered
Battery capacity: 500 mAh
Massage modes: 3 modes
Control method: Touch
Power: 5W
Voltage: 3.7V
Massage head: 120 pieces
Massage principle: Vibration
Massage claws:12
Massage mode: 6 modes
Size: 16 x 16 x 21cm

Package:
1 Head Massager
1 USB charging cable
1 User Manual
1 Remote control ( As per Choice)

Be Maskura Fit
Our Happy Hoopers
30 Minutes Daily Fun Workout
The smart hula hoop counts your burned calories, tracks how long you work out, and records other vital information.
Easy Installation Process
Our Smart Weighted Hula Hoop has a carefully planned design with 27 knots placed in hoop's circumference.
27 Detachable Knots
Our Smart Weighted Hula Hoop has a carefully planned design with 27 knots placed in hoop's circumference.
Let customers speak for us
Massage Therapist
Yes, but the massage is a vibration, which I can feel on my sides. Anyway, I like it, and I'm glad I got it.
Shark Shaver Pro - Platinum Electric Skull Shaver For Head & Face
Best Electric Men's Shaver