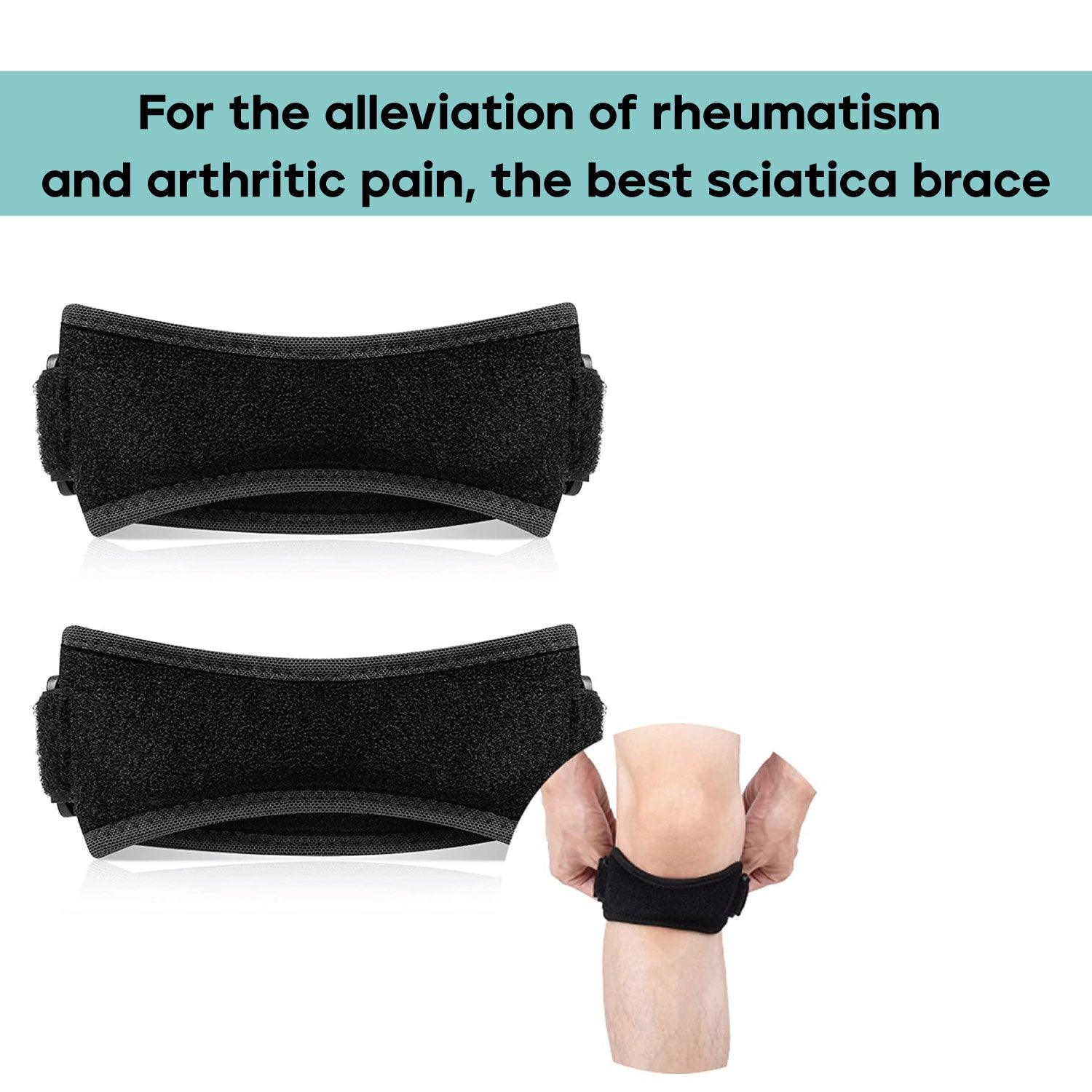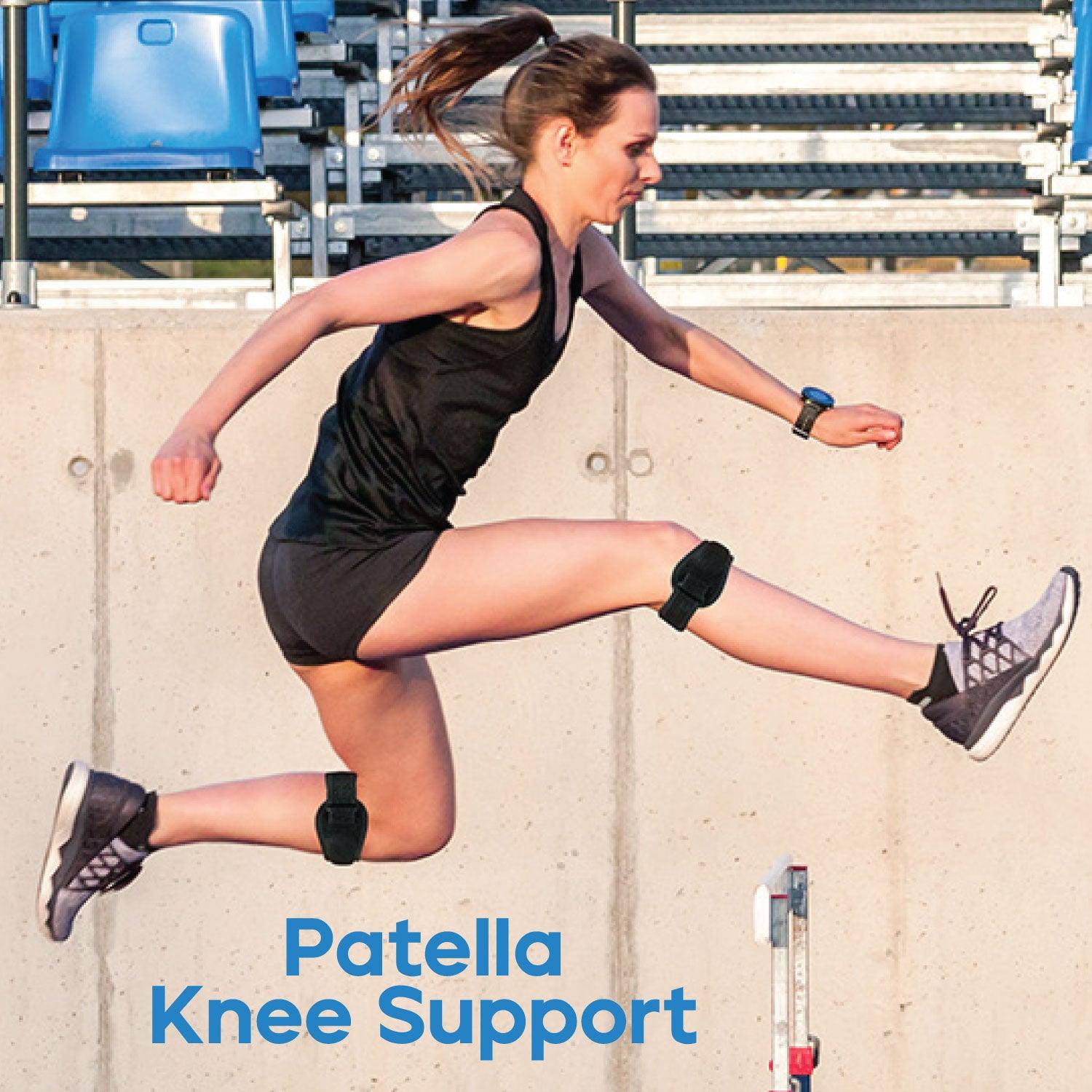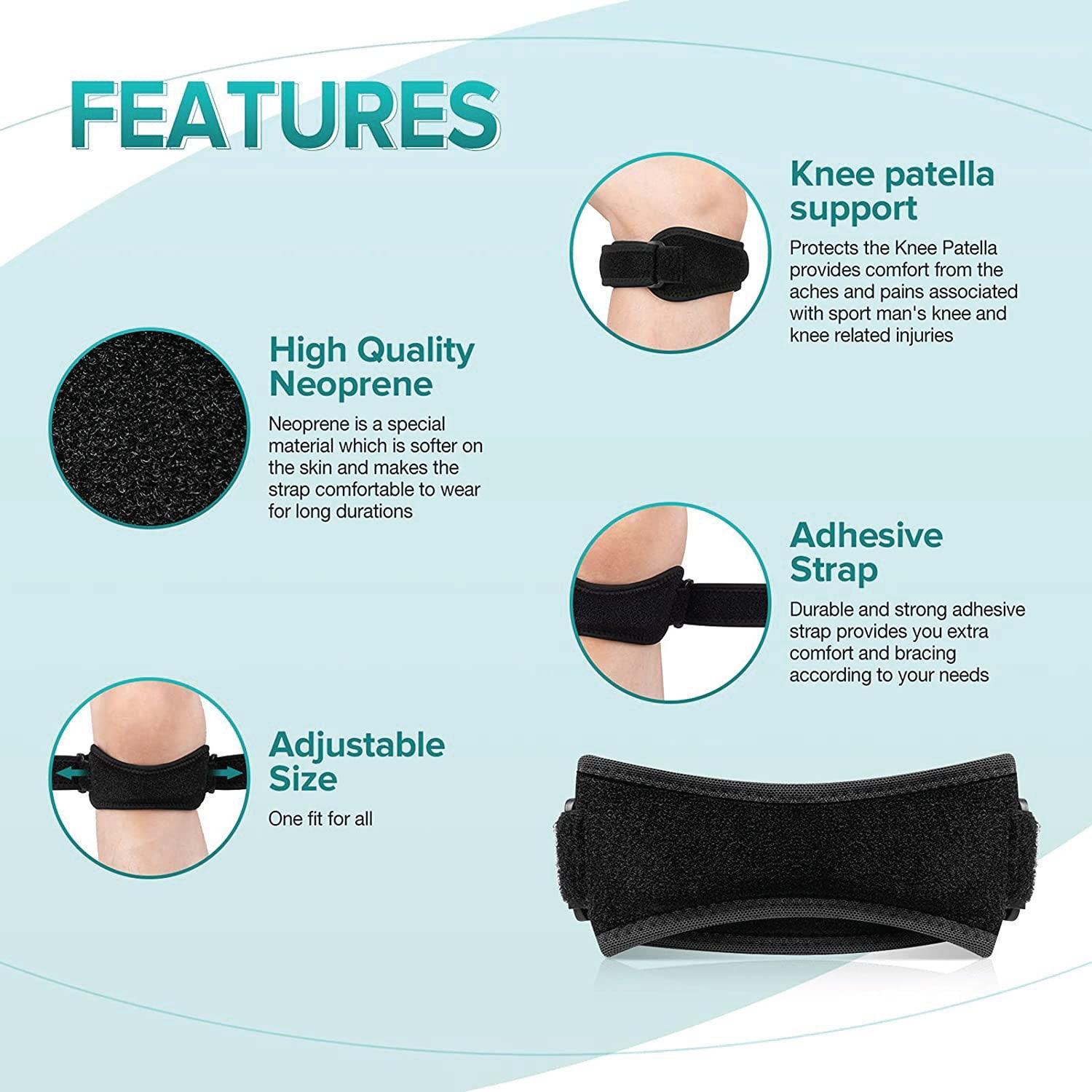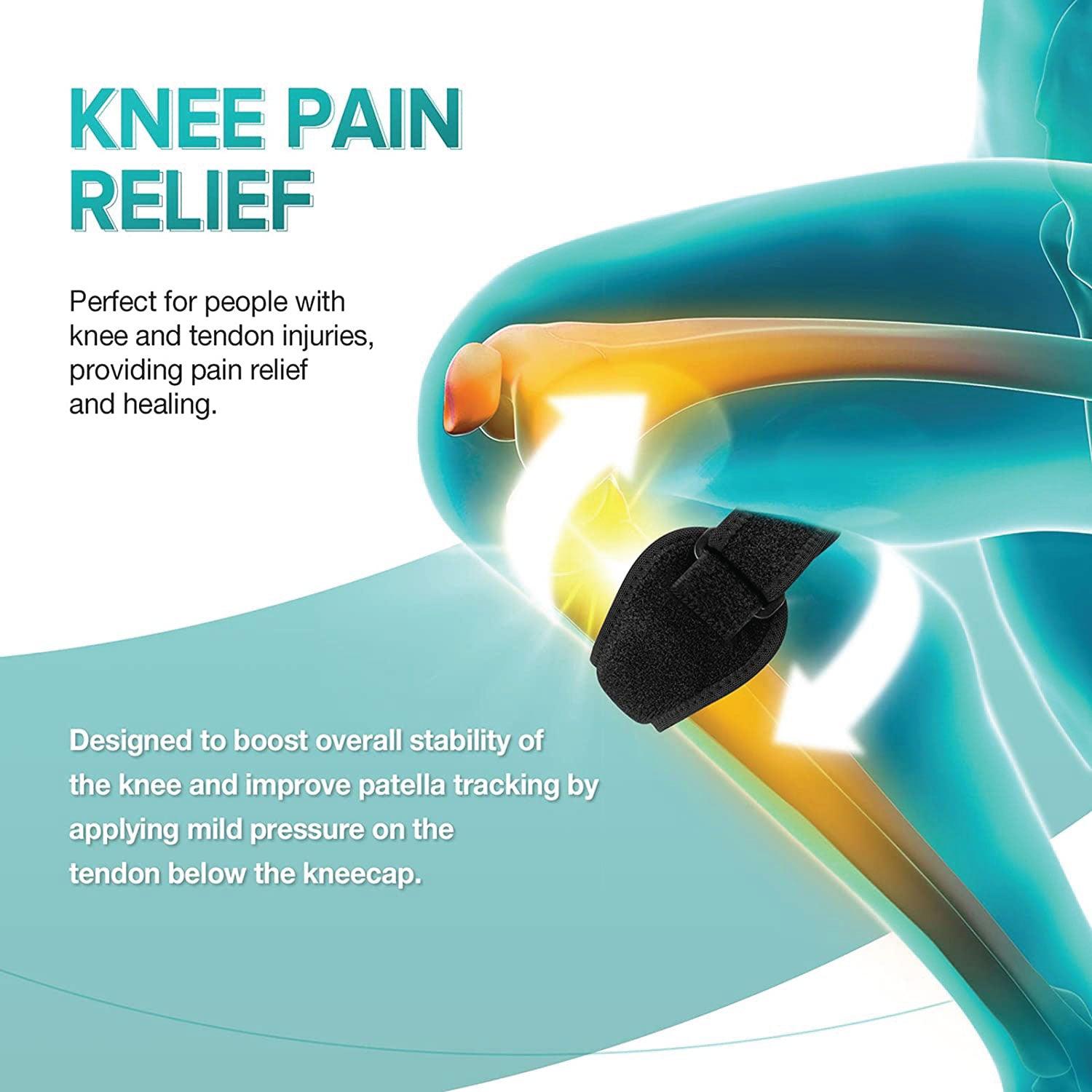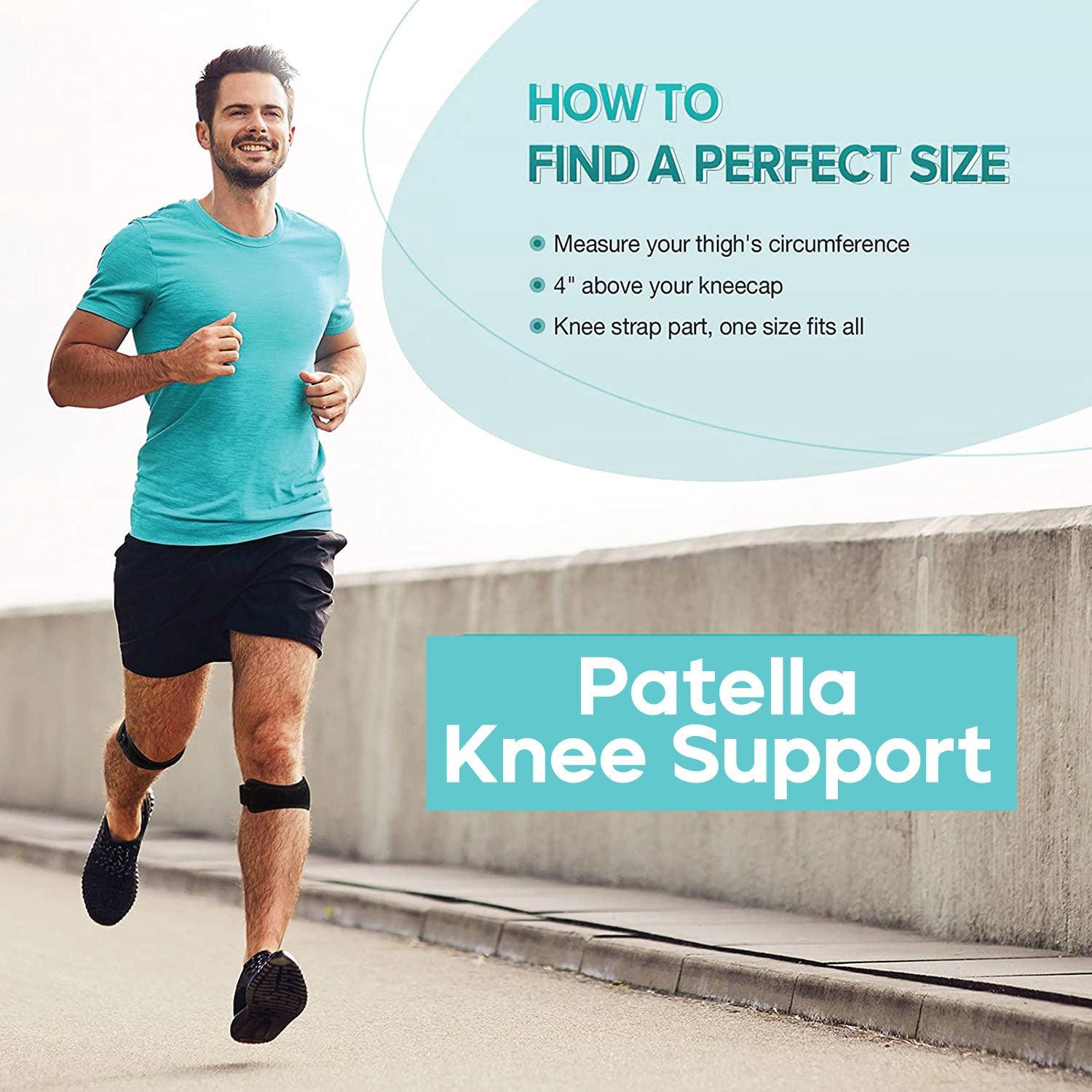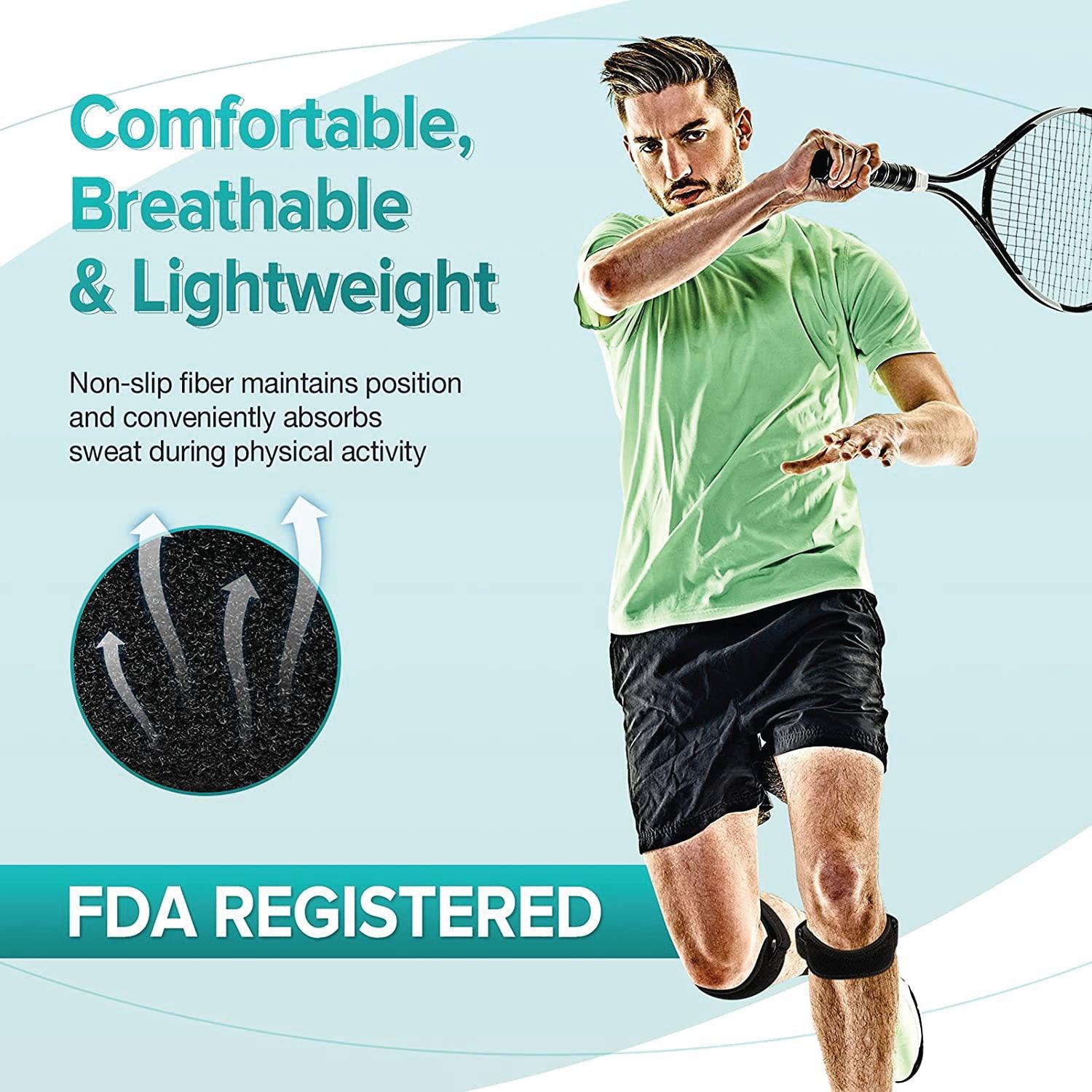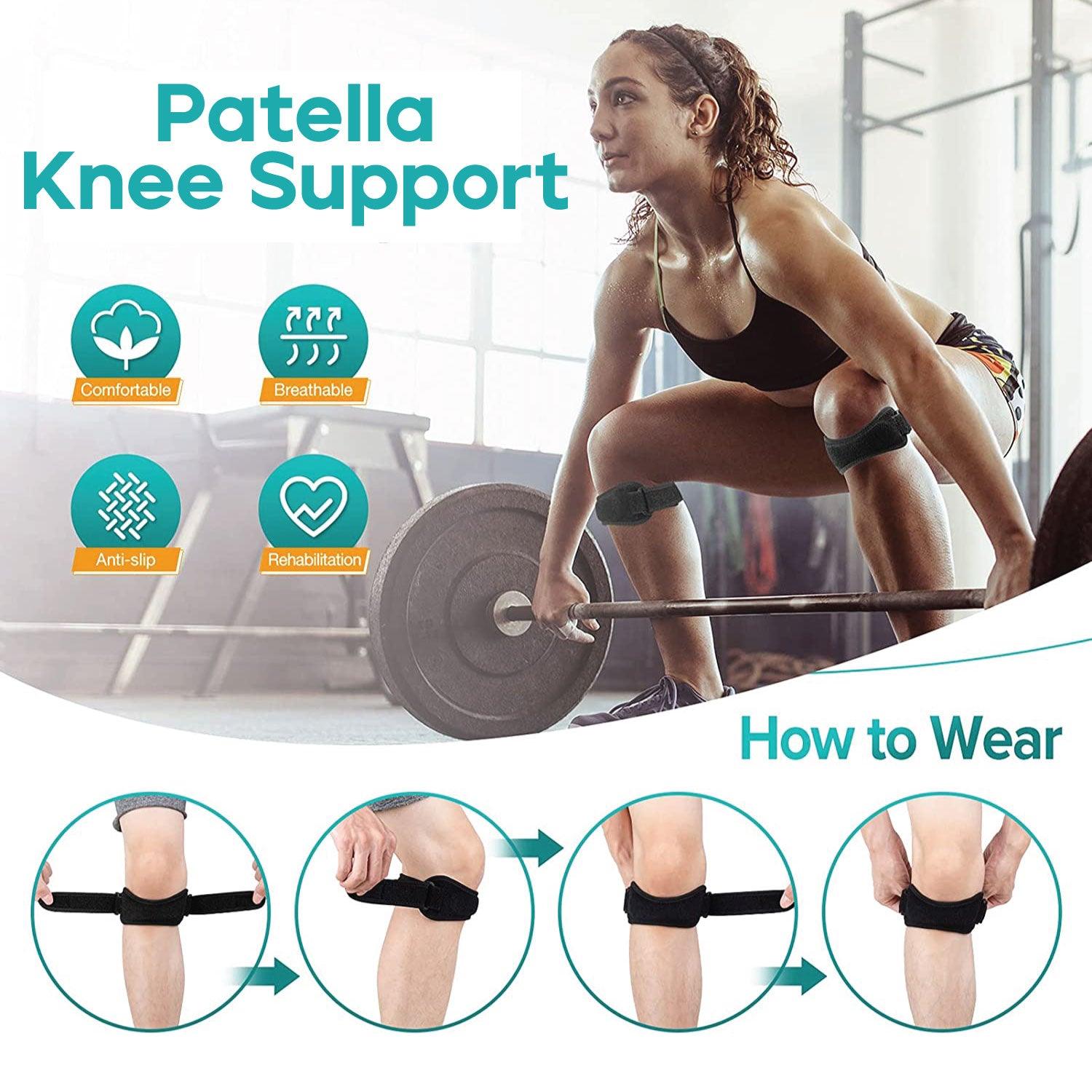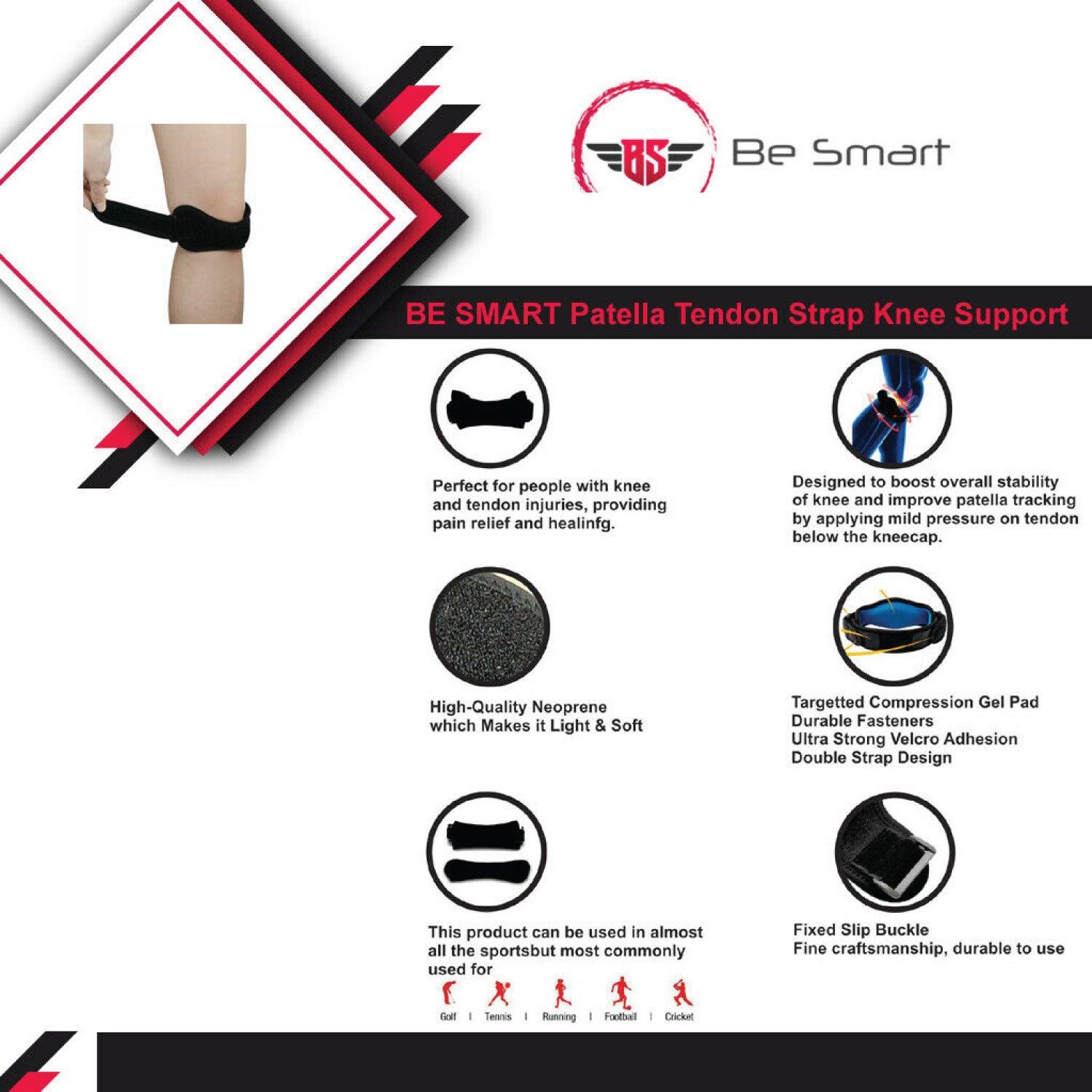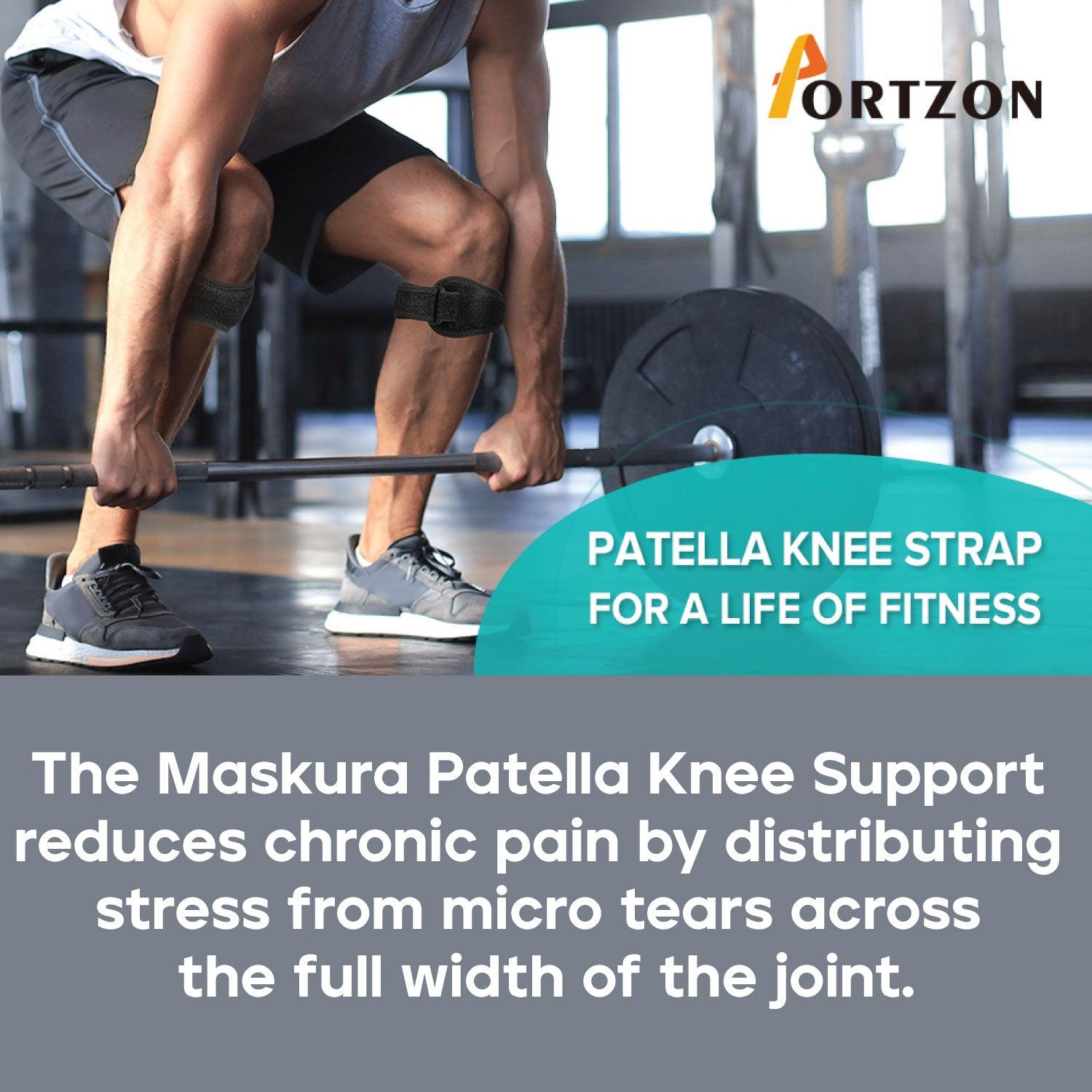 Patella Knee Support - Biofeedbac Sciaticure Acupressure Wrap Patella Knee Support Joint Pain Relief Knee Strap Sciatica Pain Relief

About Patella Knee Support
Pain Relief:
The Patella Knee Support reduces chronic pain by distributing stress from micro-tears across the full width of the joint.
Enhanced Recovery:
The insulating band further encourages local blood circulation to aid in the natural healing process. Firm support below the kneecap inhibits aberrant patella movement, preventing future ligament tears (a typical sign of ITBS, OSD, and patellar tendonitis).
Specially Designed Patella Knee Support:
The Sciaticure Acupressure Wrap treats tendonitis, runner's knee, jumper's knee, and other patellar ailments common in basketball, football, and weightlifting athletes.

This knee strap has strong stitching, superior latex-free neoprene for sensitive skin, and a high-grip strap. It is made to last.
Standard Fit Patella Knee Support:
You can use it for either the left or right knee, with an easily adjustable strap. Almost every knee's size and shape can be accommodated by adjusting it.
Super Durable and Trustworthy:
Even during the most intense workout, this knee strap will remain strong and reliable. Because it is produced only from the highest quality nylon and neoprene.
Comfortable Patella Knee Support:
This knee strap provides the ideal level of comfort for your knee thanks to the mix of premium neoprene cushioning and completely adjustable straps.

When worn during the day, the pressure continues to function covertly beneath clothing, allowing you to carry on with your daily activities. For the alleviation of rheumatism and arthritic pain, the best sciatica brace
Who Can Benefit:
Anyone suffering from sciatic pain that radiates up the spine and down the leg. By relaxing the nearby muscles, it provides pain relief for people with lumbar pain.
Independently tested, no electronics, cables, or buttons; worn under clothing British design that is easily adjustable and fits quickly. It is perfect for relieving sciatica pain in men and women of all ages.
Specification
Dimensions are 35 x 3.8 x 6.5 cm, and the material is high-quality neoprene and nylon. The fitting is universal.
Packing List
Adjustable Patella Tendon Strap Knee Support Brace for Jumpers and Runners with Pain
You May Check It Out: Heating Pad for Knee Pain 
Model: Knee Support
Department: Teenager, Child, Adult, Men, Unisex, Women
Main Purpose: Arch Support, Arthritis, Compression, Stabilisation
Material: Neoprene
Type: Brace
Features: Comfortable, Increase Blood Circulation, Neoprene Construction, Chronic Pain Relief, Compression, Hook & Loop Fastener, Waterproof
Body Area: Capella, Knee
Style: Knee Protection
Sport/Activity: Gym & Training
Manufacturer Warranty: 30 Days
Application: Knee / Leg
Intended Use: Knee Brace
Be Maskura Fit
Our Happy Hoopers
30 Minutes Daily Fun Workout
The smart hula hoop counts your burned calories, tracks how long you work out, and records other vital information.
Easy Installation Process
Our Smart Weighted Hula Hoop has a carefully planned design with 27 knots placed in hoop's circumference.
27 Detachable Knots
Our Smart Weighted Hula Hoop has a carefully planned design with 27 knots placed in hoop's circumference.
Let customers speak for us
Effective knee support and pain relief!
The wrap provides excellent support for my patella and helps alleviate joint pain during physical activity. The acupressure feature is also very effective for relieving sciatica pain. The only reason I'm giving it four stars instead of five is that the sizing can be tricky to get right.
A must-have for anyone with knee pain
If you struggle with knee pain, the Patella Knee Support is a must-have. It's affordable, effective, and easy to use - I would highly recommend it to anyone looking for relief.
Portable and easy to use
I love that the Patella Knee Support is portable and easy to use. I can take it with me on the go and use it whenever I need relief.
Great for arthritis pain
I've recommended the Patella Knee Support to several friends with arthritis pain and they've all found it to be really effective. It helps to reduce pain and inflammation and makes it easier to move around.
Helps with post-workout recovery
I've found that using the Patella Knee Support after a workout helps with recovery. It reduces inflammation and soreness, making it easier to get back to training the next day.
Shark Shaver Pro - Platinum Electric Skull Shaver For Head & Face
Best Electric Men's Shaver