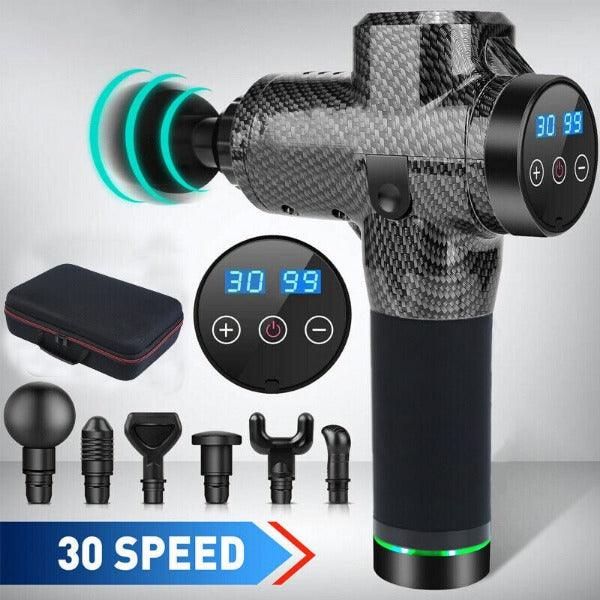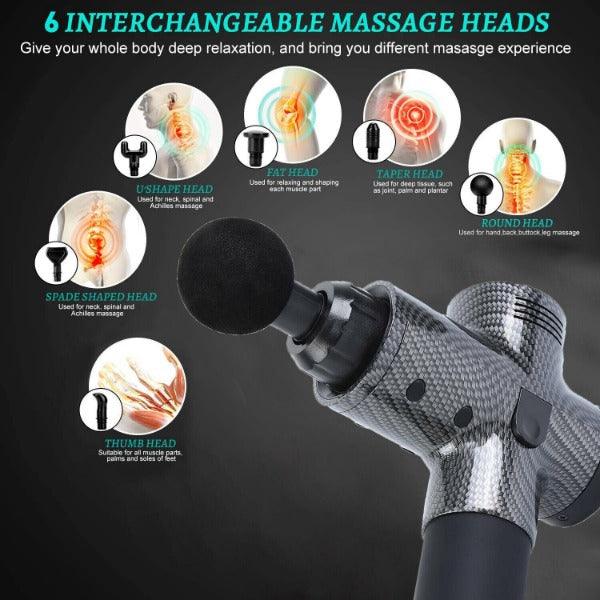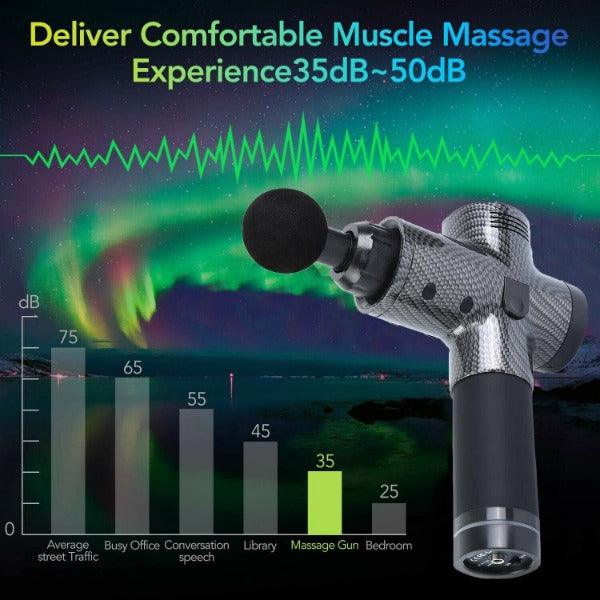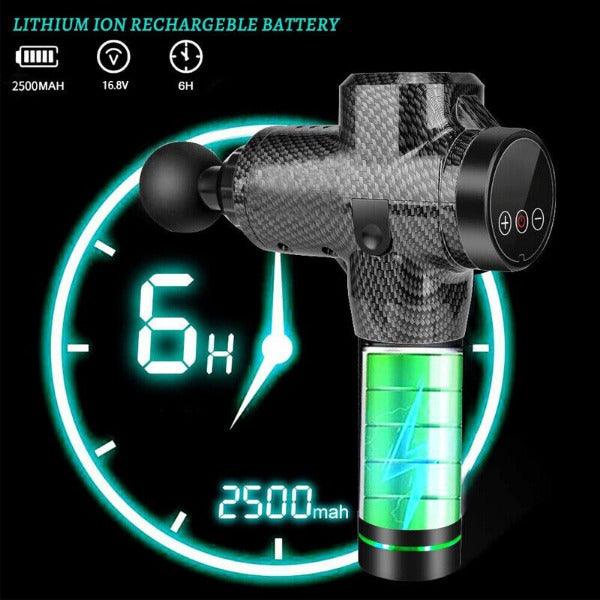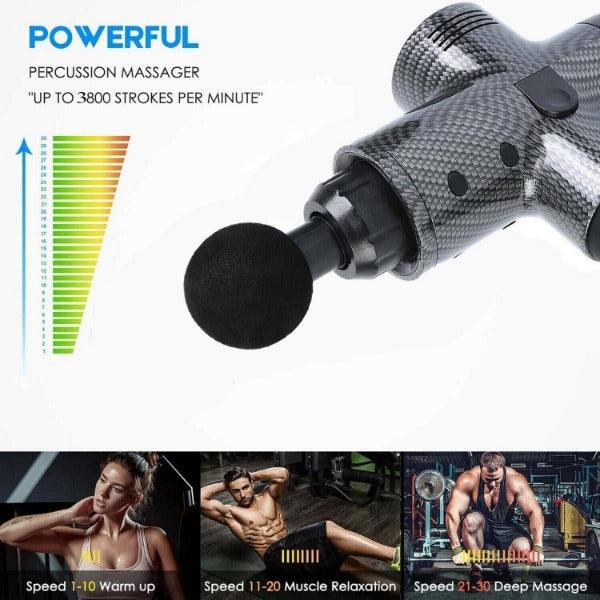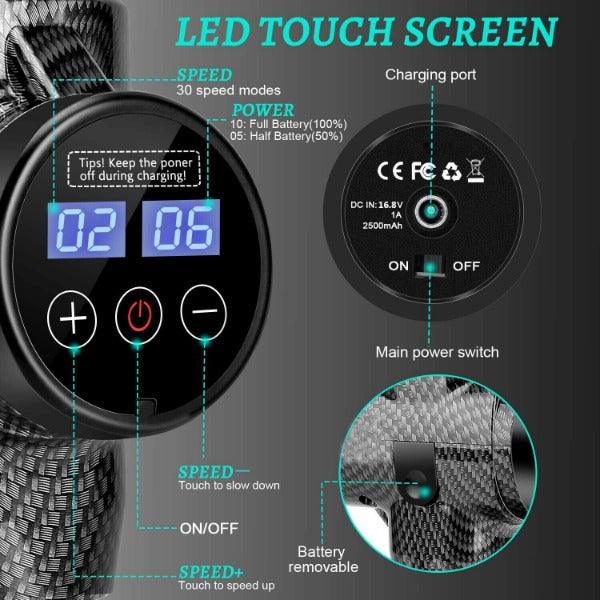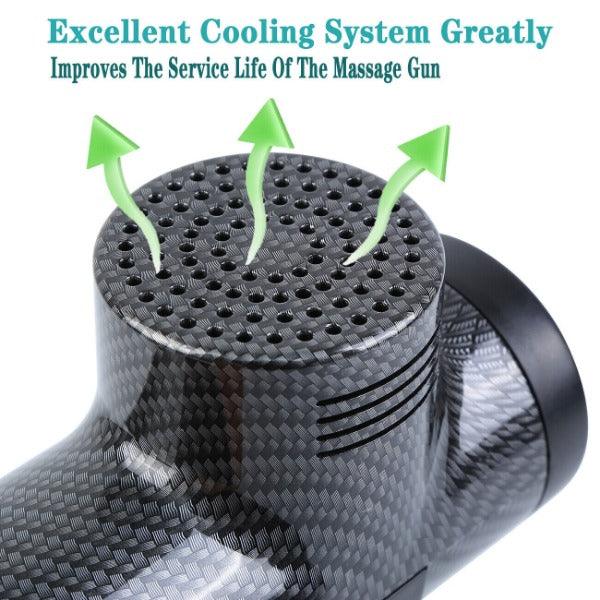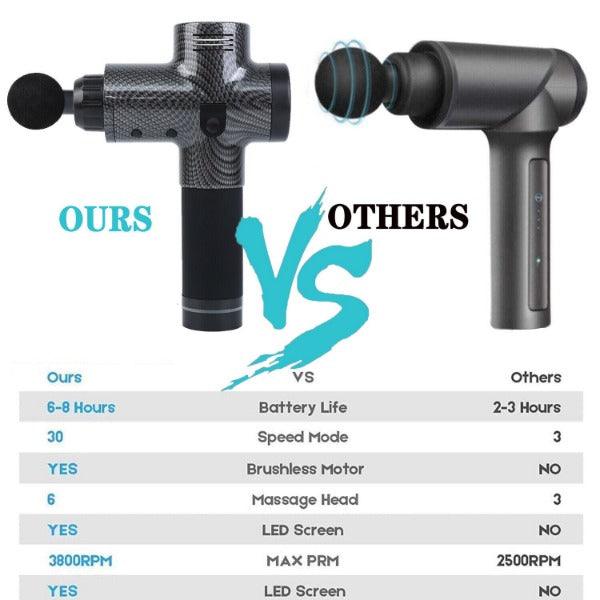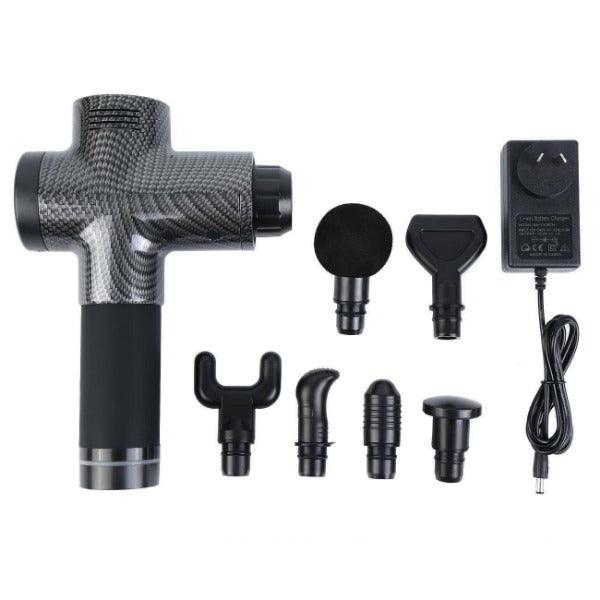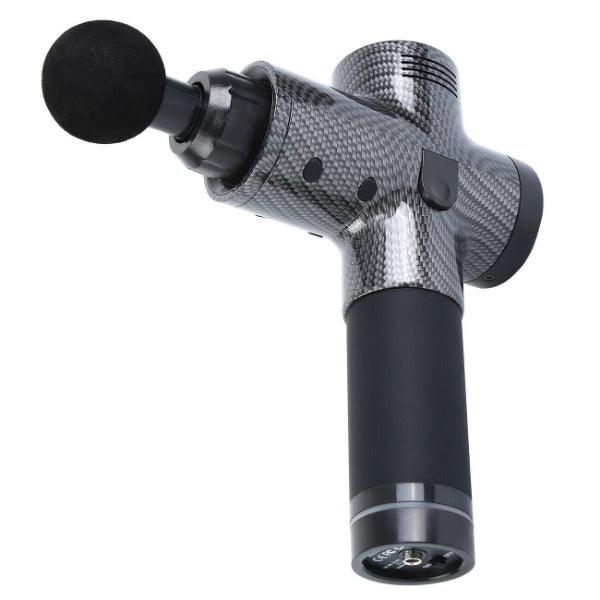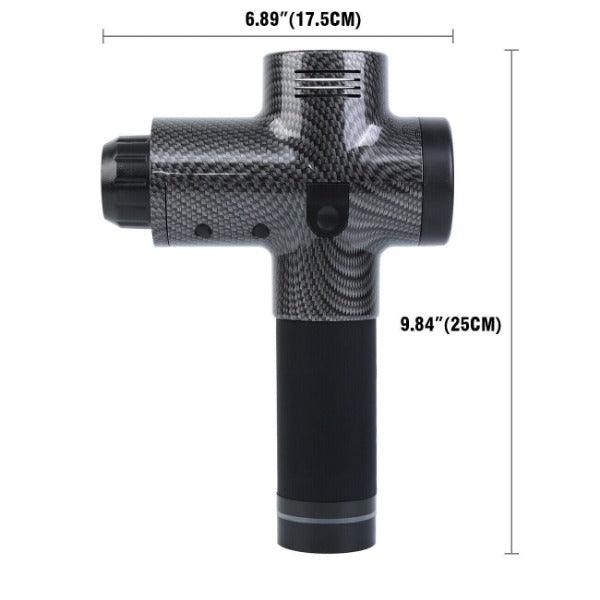 Percussion Muscle Massager - LCD Therapy Massage Gun, Therapy Massage Gun Percussive Vibration Muscle Massager Sports Recovery UK

Percussion Muscle Massager
We are bringing you the best recovery Percussion Muscle Massager gun for you. 100% best quality recovery Massage Gun  With 8 Heads & 30 Gear Control Speeds is available for you. Massage guns are best for reducing the tightness, and irritating knots that sometimes form in your muscles after exercise, especially if you exercise frequently or your workouts are intense
Item Features - 
Smart touch button and LCD display. High-frequency vibration, tiredness dissipation, deep massage, muscular relaxation, and pain relief.
A customized ergonomic massage head can deliver a relaxing massage while reducing bone and collateral damage.
 It has four different massage heads that may boost blood flow, engage muscles, minimize muscular recovery time, treat discomfort, and calm you from head to toe. A tailored ergonomic massage head can deliver a relaxing massage while also preventing bone and collateral damage.
Using a 24V lithium battery, once charged, it can be used for up to 6 hours; charging takes 2 hours, and massage takes 4 hours.
Strong noise-canceling motor, multi-ventilation slot cooling system, quick heat dissipation, and good performance.
 The brushless motor in this powerful massage gun can reach 1800 to 3200 rpm/min and is accessible for different muscle areas, assisting in aching muscle alleviation, relaxing, and shaping diverse body muscle sections.
The brushless noise reduction motor is equipped with a new generation of noise reduction technology to control sounds within 45dB, similar to whispering in the ear, resolving bodily fatigue and soreness in the silent vibration, allowing you to enjoy a calm moment of relaxation!
Massage is significantly lighter than other massage guns of similar size, weighing only 0.68kg, making it very easy to carry throughout the massage. On the one hand, you may even enjoy deep-tissue muscle massage separately.
A rechargeable 2500mAh high-quality lithium battery powers the muscle massage gun for long periods. A three-hour fee provides a free deep massage experience. Auto-off 10 minutes The intelligent timing protection prevents muscle and bone damage caused by too extended massage times.
There's no need to bring the charging wire with you when you travel or go out! This deep tissue muscle massage gun has a type C charging port and can be charged with a typical phone adapter or a 5V/2A adapter, such as a power bank using the most common type c cable.
Deep Tissue Muscle Massager 
A deep muscle massager pistol is handheld massage equipment that uses concentrated pressure pulses to penetrate deep into muscle tissue.
AI and Responsive Design
Fast reaction and AI intelligent control chip processing. The pressure can be adjusted very easily.
Long-Lasting Battery
The battery capacity is 2500m-Ah. Each full charge can help you get more power out of your workouts all week.
Quiet and Powerful
Brushless motor with up to 150W of power. The operating noise level is only 40-50 decibels. You may relax and enjoy your massage time in peace.
Relax your Tissues
This deep muscle massager takes 30 seconds per muscle area to increase muscular healing, flexibility, and coordination. With five heads and five massage intensities, you may choose the style of massage you want and for which muscle groups, just like a genuine therapist.
Deep Pain Reduction
It breaks up knots and relaxes stiff muscles. To offer relief, it digs deep, adjusts, and rotates. Ideal for severe athletes, bodybuilders, and individuals with a lot of muscle mass.
Overall Health Benefits
After a workout, turn it on for some relaxation. This muscle massager gun has several functions.

Condition: New
Name: Electric Massage Gun.
Type: LCD Version

Color: Black

Stroke Size: 14 mm

Frequency: 4000 r/min.

Input: AC 100~240V 50/60Hz.

Backup: 6 Hours.

Massage Heads: 8

Battery Capacity: 2500 mAh

Material: Plastic
Charging time:2~3 hours

By Maskura
Be Maskura Fit
Our Happy Hoopers
30 Minutes Daily Fun Workout
The smart hula hoop counts your burned calories, tracks how long you work out, and records other vital information.
Easy Installation Process
Our Smart Weighted Hula Hoop has a carefully planned design with 27 knots placed in hoop's circumference.
27 Detachable Knots
Our Smart Weighted Hula Hoop has a carefully planned design with 27 knots placed in hoop's circumference.
Let customers speak for us
Amazing Deep Tissue Massage Gun
A Must-Have for Athletes!" - I've tried a lot of muscle massagers as an athlete, but this Deep Tissue Massage Gun is the finest. It gives a strong massage at 30 various speeds that successfully reduce my muscle aches and soreness. I adore how portable it is and how convenient it is to use wherever. highly advisable
helpful tool
I'm a personal trainer and I recommend this massage gun to all of my clients. It's helped them recover faster and perform better during workouts. The LCD screen is also very helpful in keeping track of speed and battery life.
got improvement in muscle pain
This massage gun has been a game-changer for my recovery and has improved my overall mobility.
good quality
I've been using this massage gun for a few weeks now and have noticed a significant decrease in muscle tension and soreness. It's also very quiet compared to other massage guns I've used in the past.
different speed settings are the best
This therapy massage gun is amazing! It's helped me recover from muscle soreness and injuries quickly. The different speed settings and attachments make it very versatile and easy to use.
Shark Shaver Pro - Platinum Electric Skull Shaver For Head & Face
Best Electric Men's Shaver