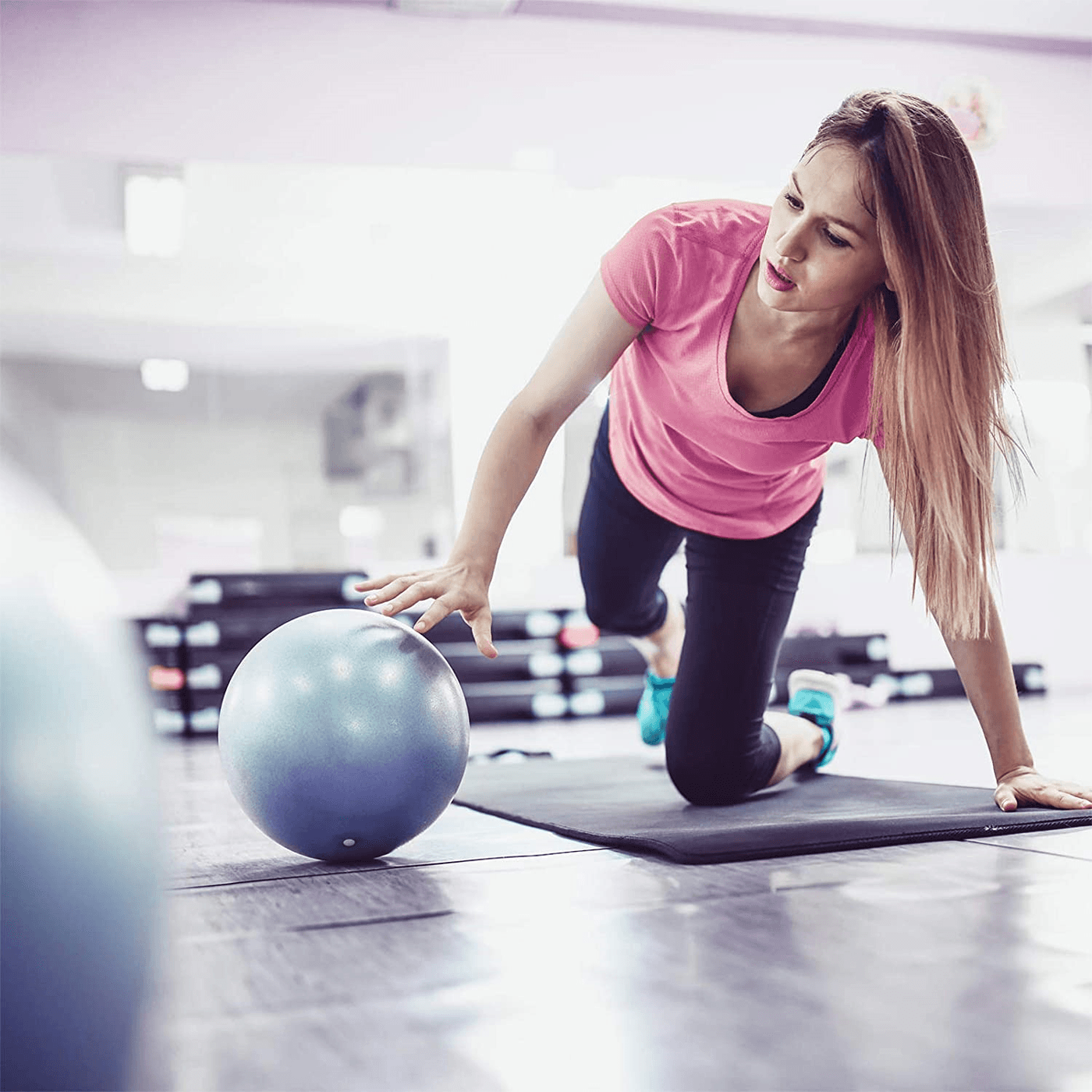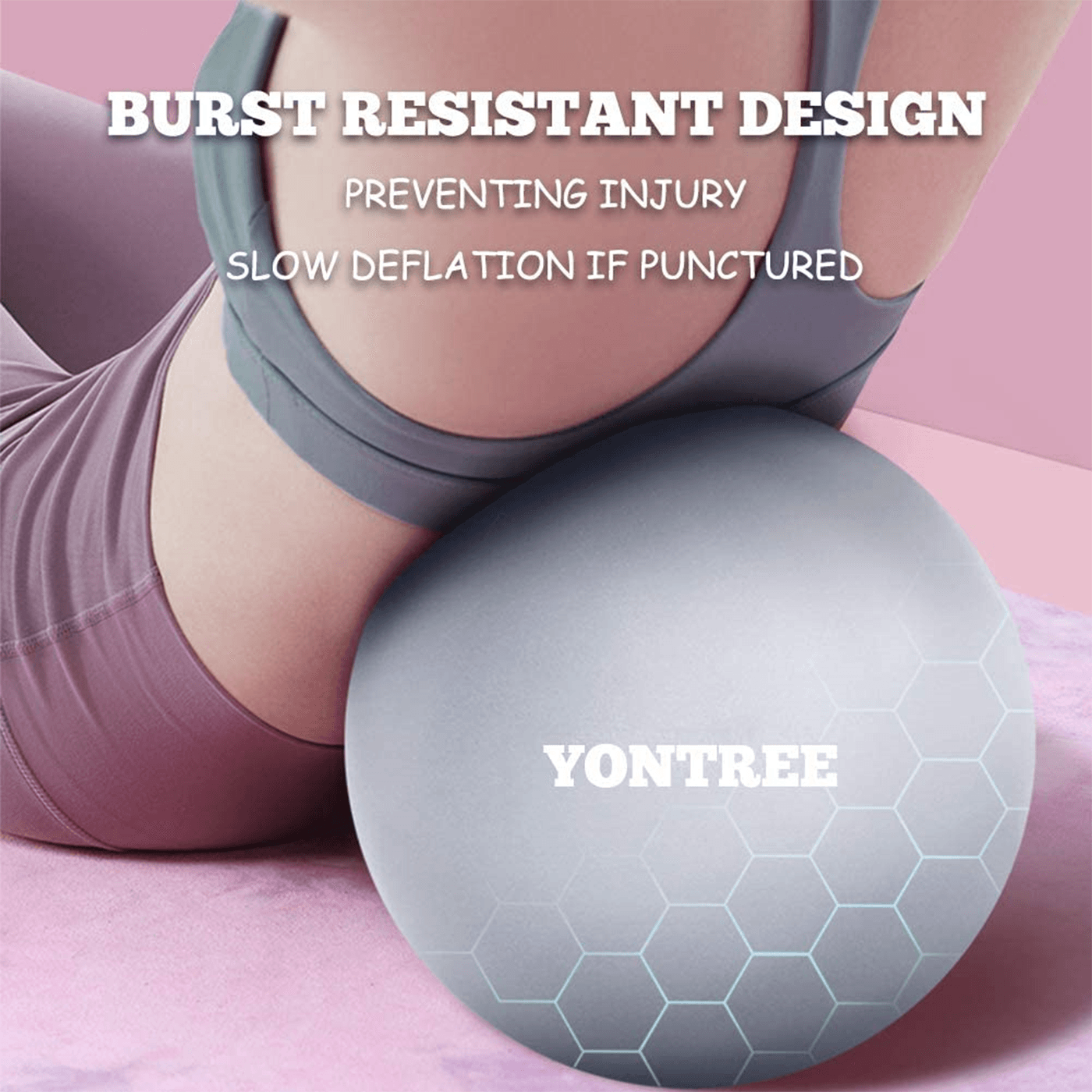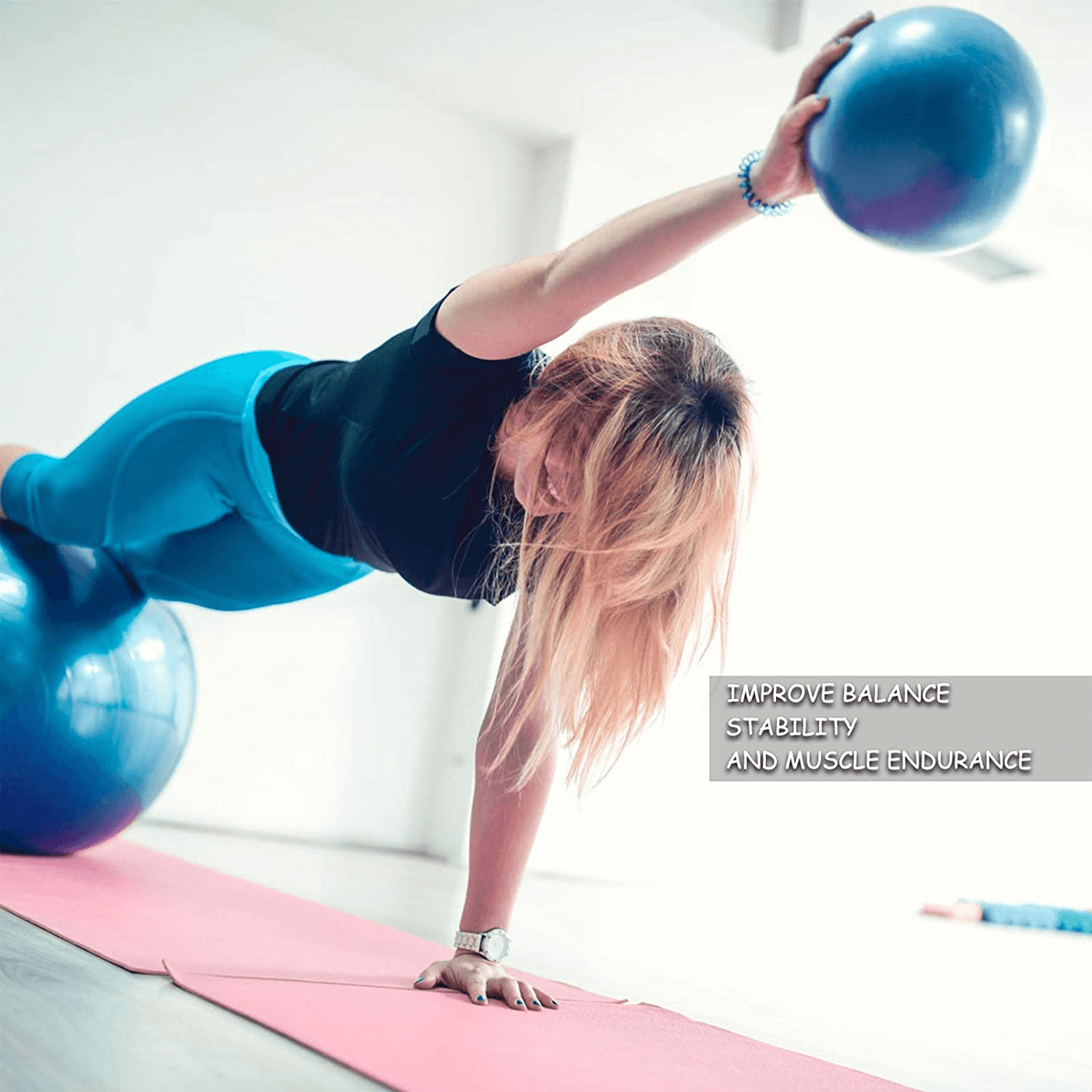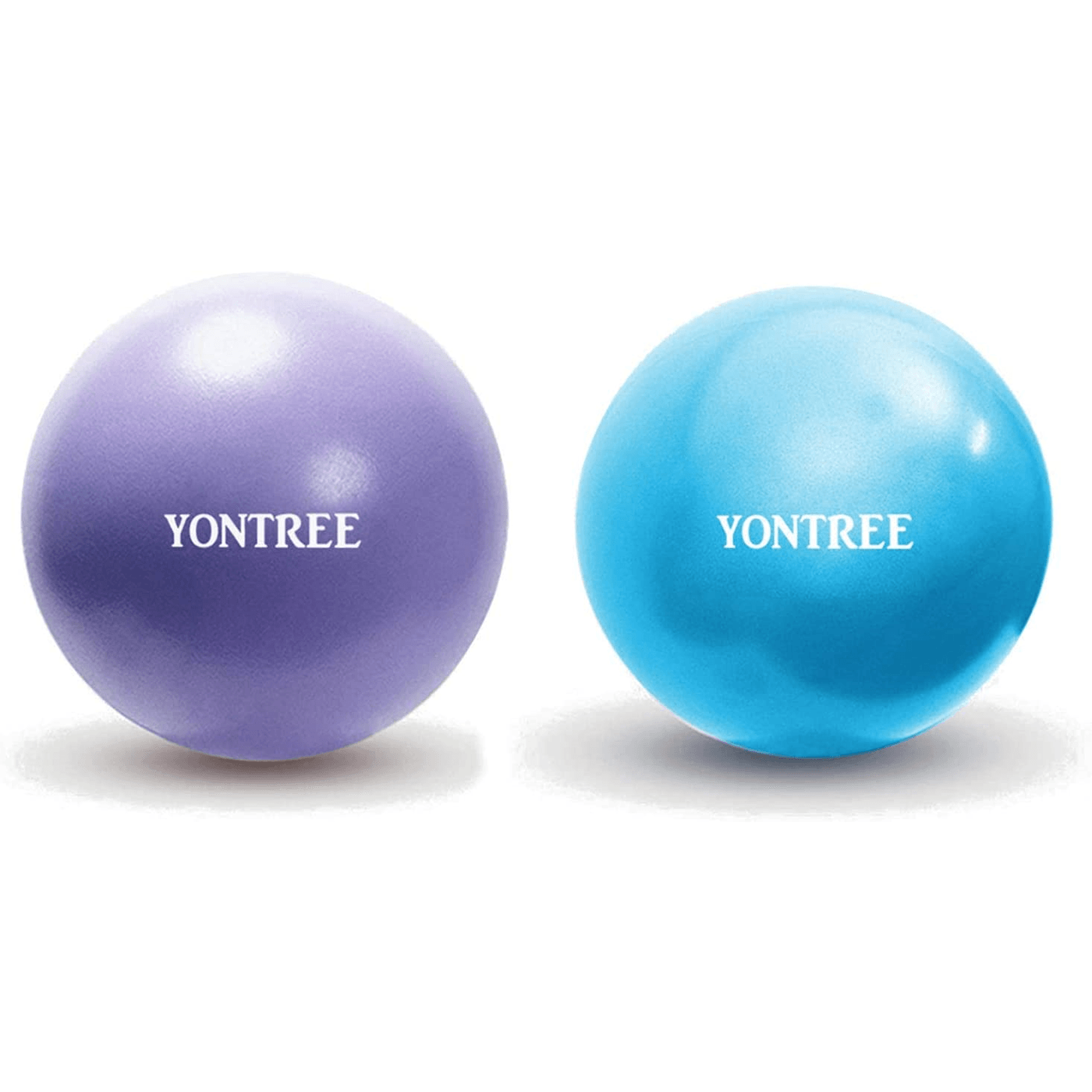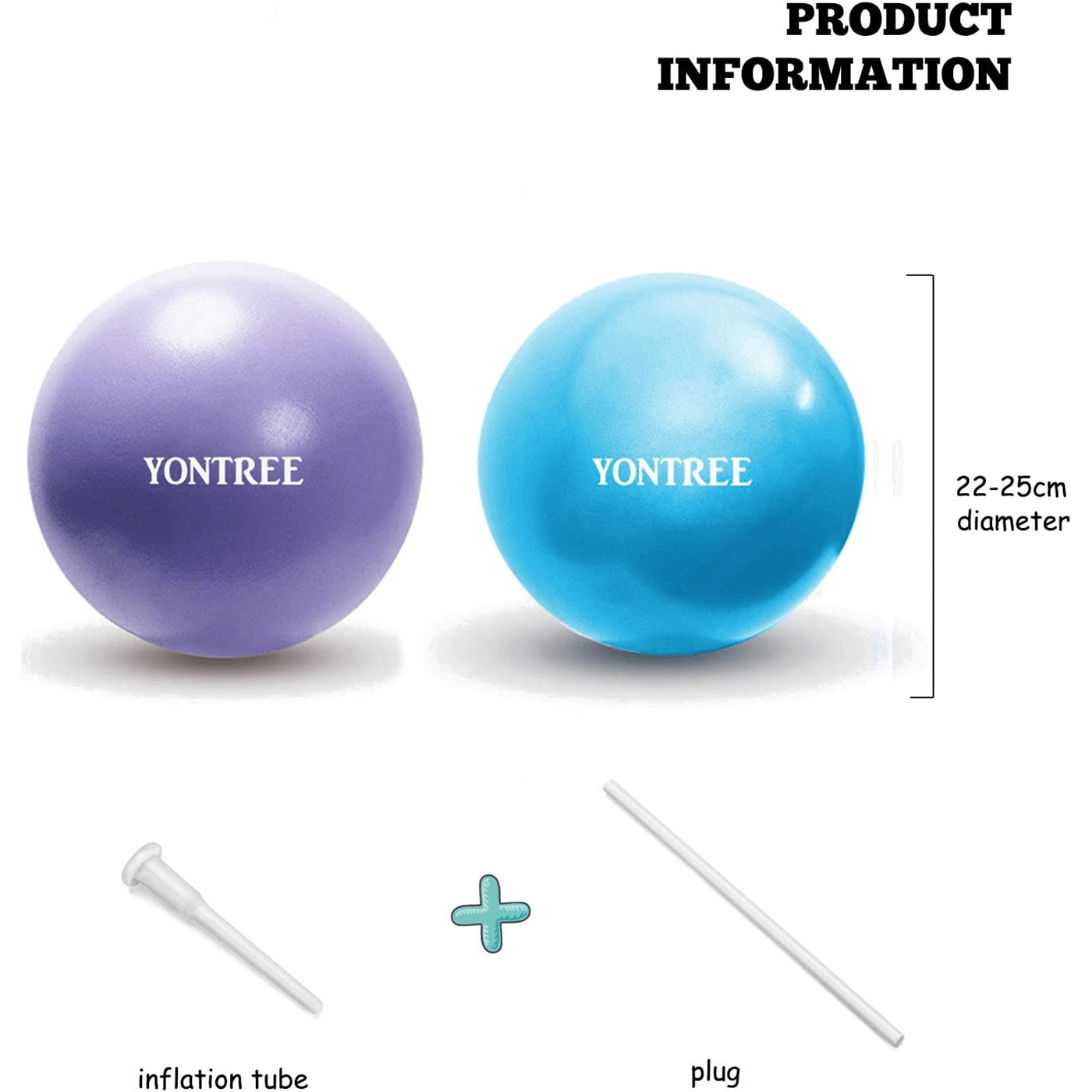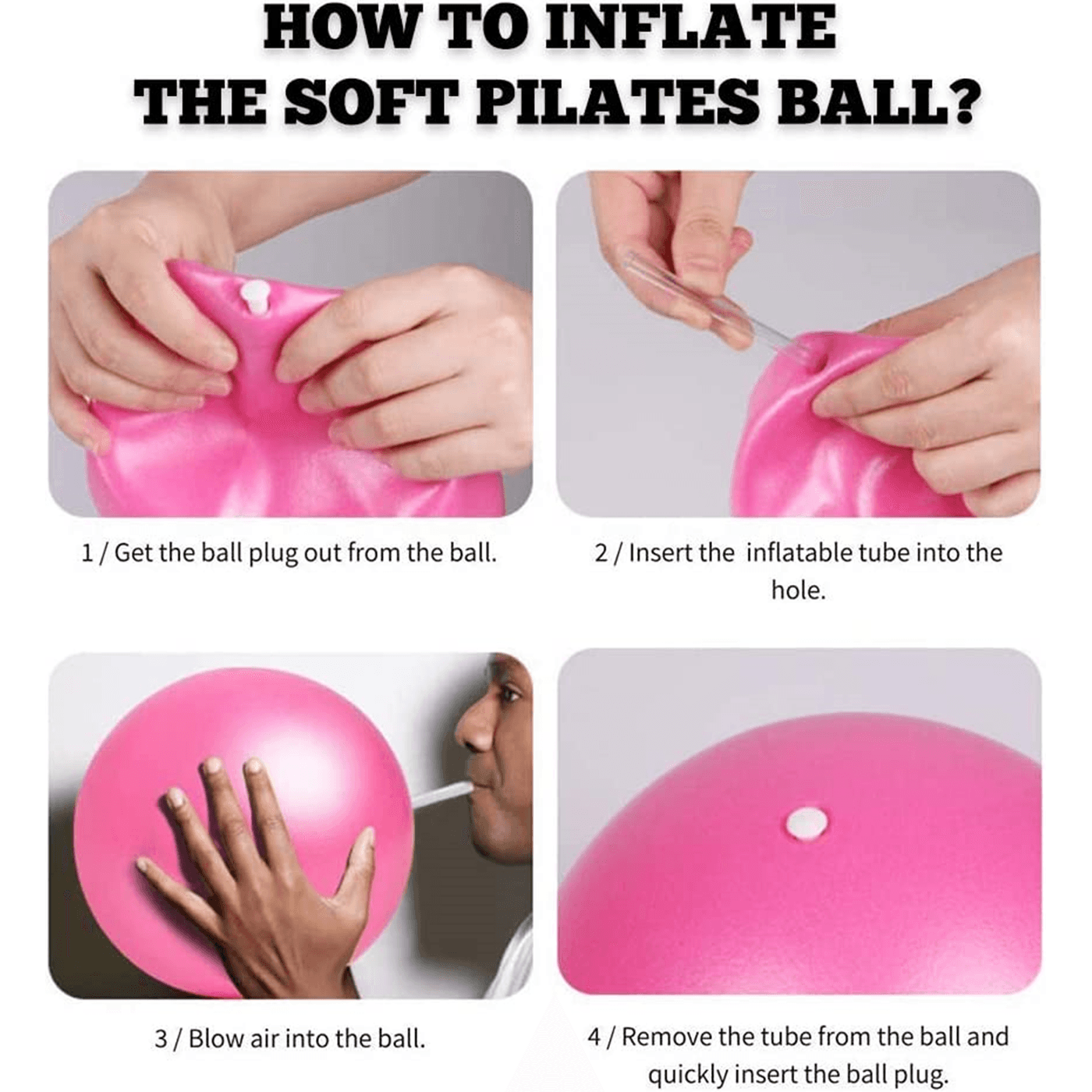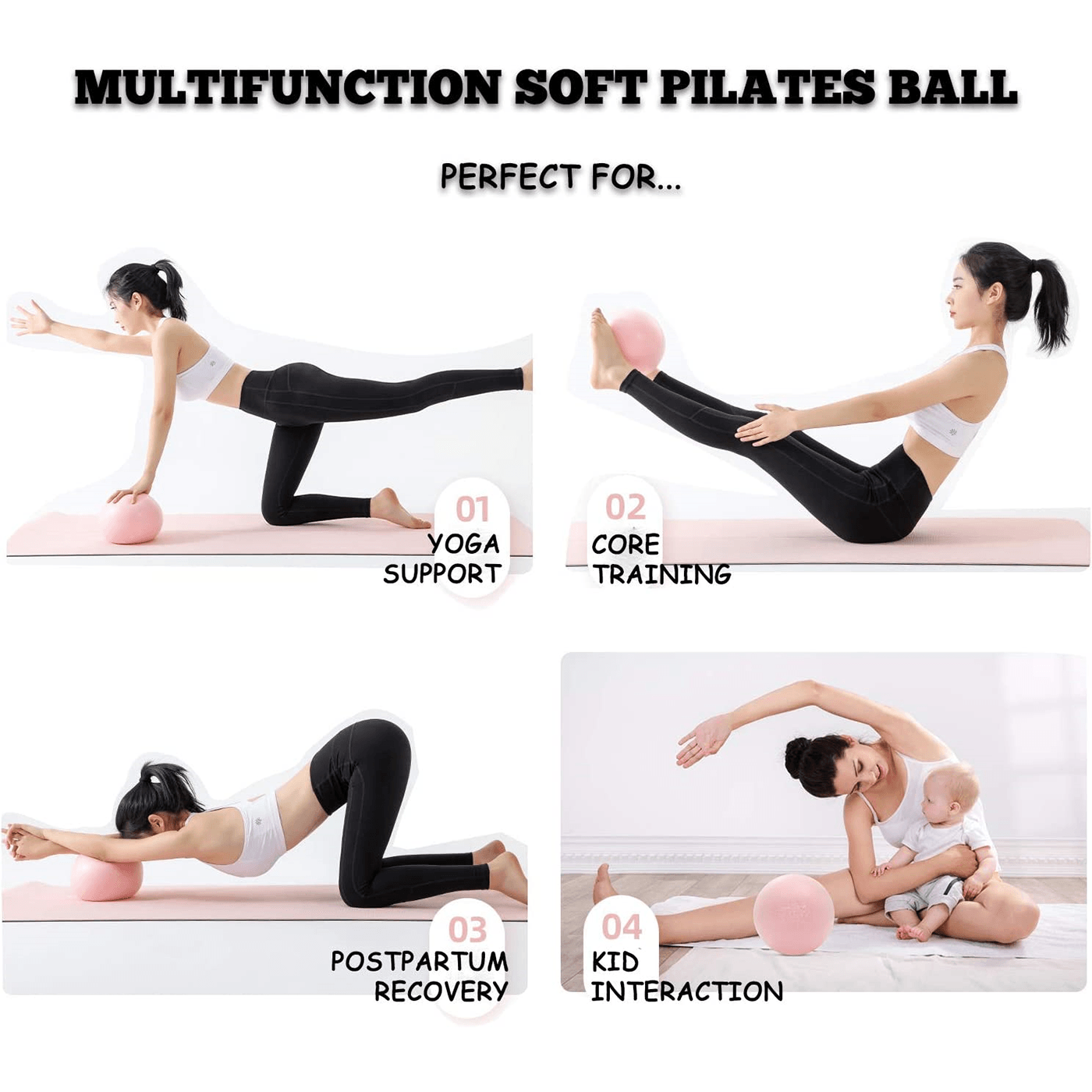 Pilates Small Ball - Fitness-Mad Soft Weights. 2 Pack Soft Pilates Ball, 22-25cm Small Exercise Ball for Yoga, Pilates

About This Item :
Soft Weights are hand-held, Pilates Small Ball shaped isotonic weights that give users more flexibility for strength training and rehabilitation exercises. They are a soft alternative to conventional isotonic dumbbells.
A terrific tool for balance and strength training, SOFT WEIGHTS can be use to make a variety of exercises and workouts more difficult. They are also appropriate for physical therapy and rehabilitation.
VERSATILE soft weights can be used for plyometric, mobilisation, and Pilates activities. When compared to using a regular dumbbell, they provide a more fluid range of motion.
Easy to Grip Pilates Small Ball :
The shape, which is made of an exterior substance and filled with iron sand, aids in the development of practical grip strength and provides a more secure fit for your hands. The soft-shell shape of these training balls makes them safer and lowers the possibility of harm or injury in the event of a drop.
Available in 3 WEIGHTS of 0.5kg, 1kg, and 1.5kg. PVC in blue without latex. offered in pairs.
For strengthening, plyometrics, balance training, and mobilization movements, soft Pilates weights are used. The design of the soft weight is safer, lowering the possibility of harm or injury if the weight is dropped, in addition to providing a more fluid range of motion than using a typical dumbbell. Additionally, the design encourages the growth of practical grip strength.
Check It Out : Hand Grip Ball Flexibility Exerciser Grip 
Pilates Small Ball Features :
Safer

Stronger Grip

Fluid range of motion

Incredibly Versatile.

Available in a range from 0.5kg to 1.5Kg so you can work your way up to a heavier weight over time.

Our range of weights also promotes muscle work due to the variation in resistance.
When used in physiotherapy, strengthening, and toning workout routines, a soft pilates ball strengthens important abdominal muscles, improves core health, and promotes endurance, posture, and balance. Great for Pilates and other workout routines that target the trunk, abdominals, back, arms, and leg muscles, this Pilates equipment is ideal for usage at home, at the office, or in the gym.
Our main concern is your satisfaction. We will give you a full refund if, for any reason, you are not completely happy with our tiny exercise ball.
Size: 2 x 1.0kg
Material type : PVC
Included components: 2 soft weights
Department : Unisex
Be Maskura Fit
Our Happy Hoopers
30 Minutes Daily Fun Workout
The smart hula hoop counts your burned calories, tracks how long you work out, and records other vital information.
Easy Installation Process
Our Smart Weighted Hula Hoop has a carefully planned design with 27 knots placed in hoop's circumference.
27 Detachable Knots
Our Smart Weighted Hula Hoop has a carefully planned design with 27 knots placed in hoop's circumference.
Let customers speak for us
It's extremely cozy to utilize these soft weights! They are simple to hold and don't itch my skin when I use them.
I adore how well these light weights work to increase muscle and strength. Anyone looking to upgrade their workout regimen would be wise to make an investment in them.
So far, so good!
Item was easy to inflate and seems really sturdy. Thank you!
Well product
Nice product. Increase flexibility and range of motion. I used it and got the benefits
It is adaptable & simple to use
Any exercise regimen would benefit from the addition of the Pilates Small Ball! It is adaptable, simple to use, and has assisted me in developing better balance and core strength.
My Pilates practice improved. Thanks to this ball.
This small Pilates ball has really helped me improve my Pilates practice. It's comfortable to use and provides a great workout for the multiple body parts. Recommended!
Shark Shaver Pro - Platinum Electric Skull Shaver For Head & Face
Best Electric Men's Shaver