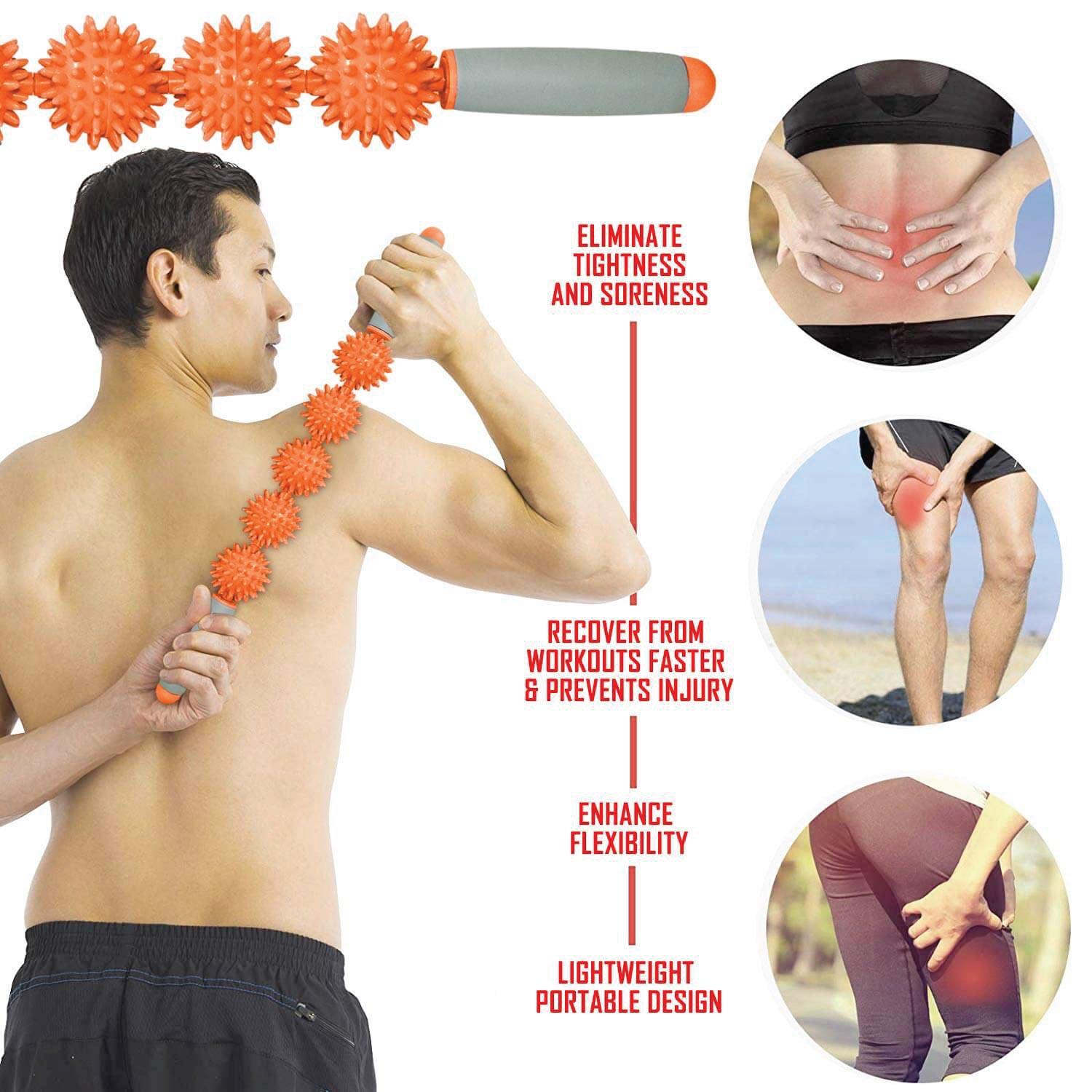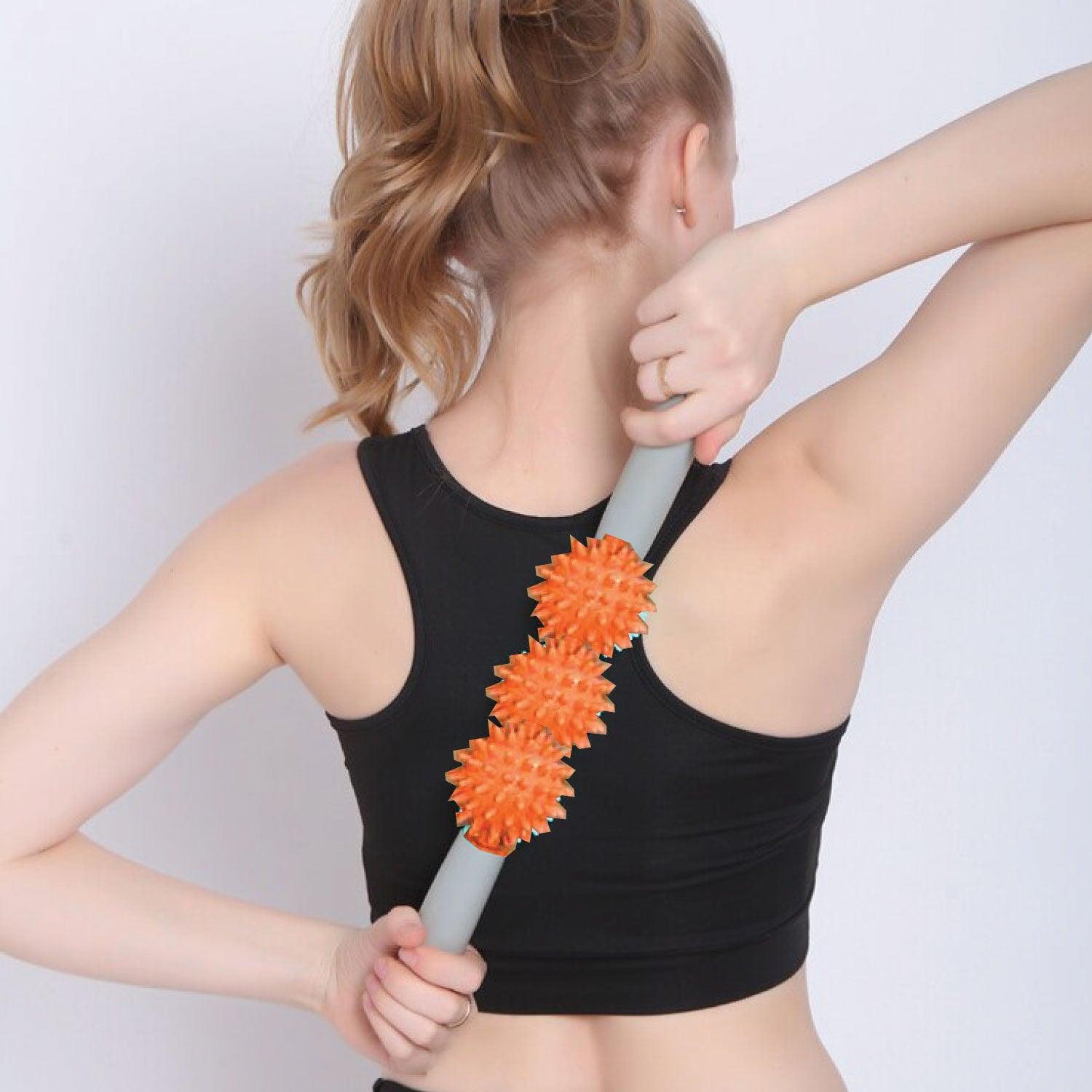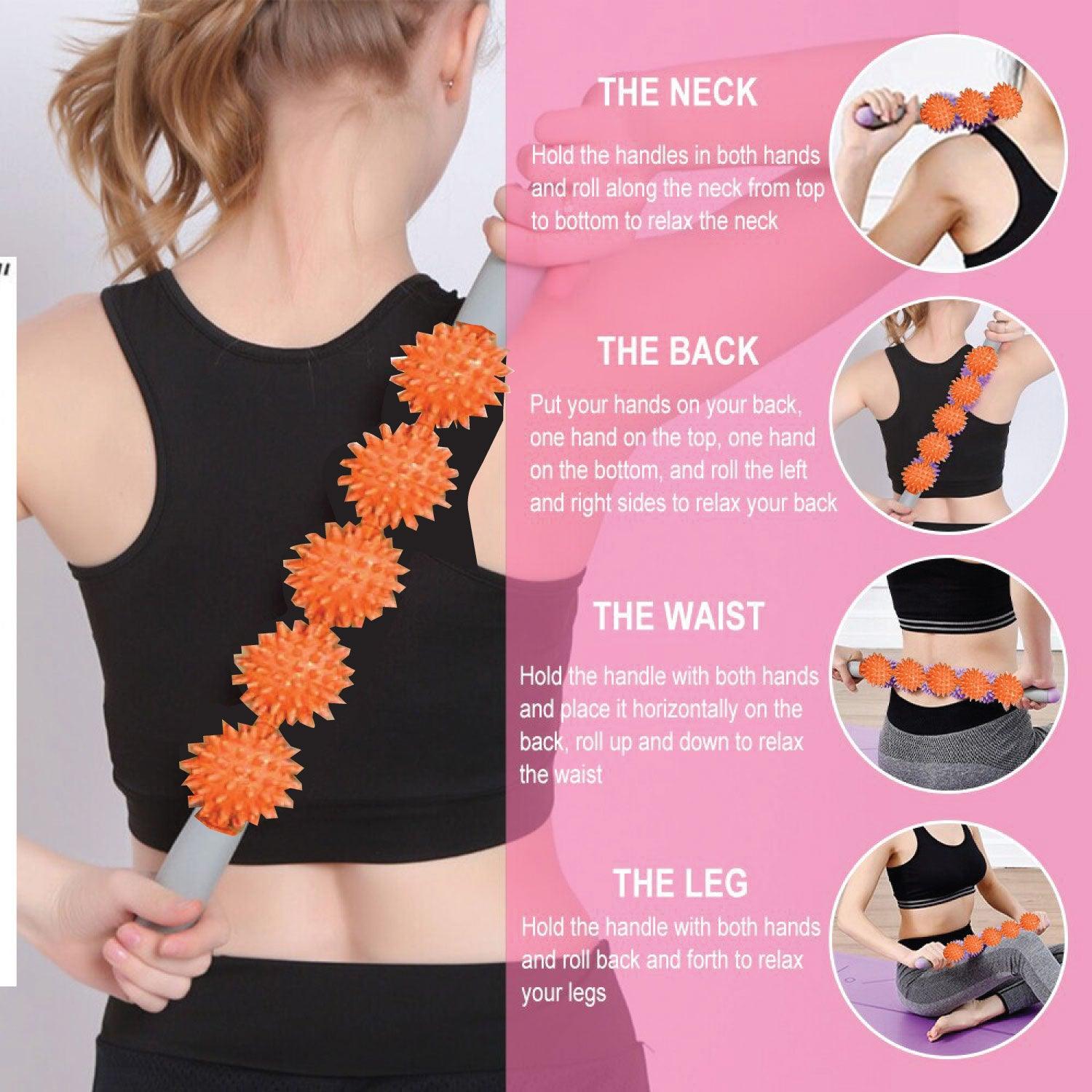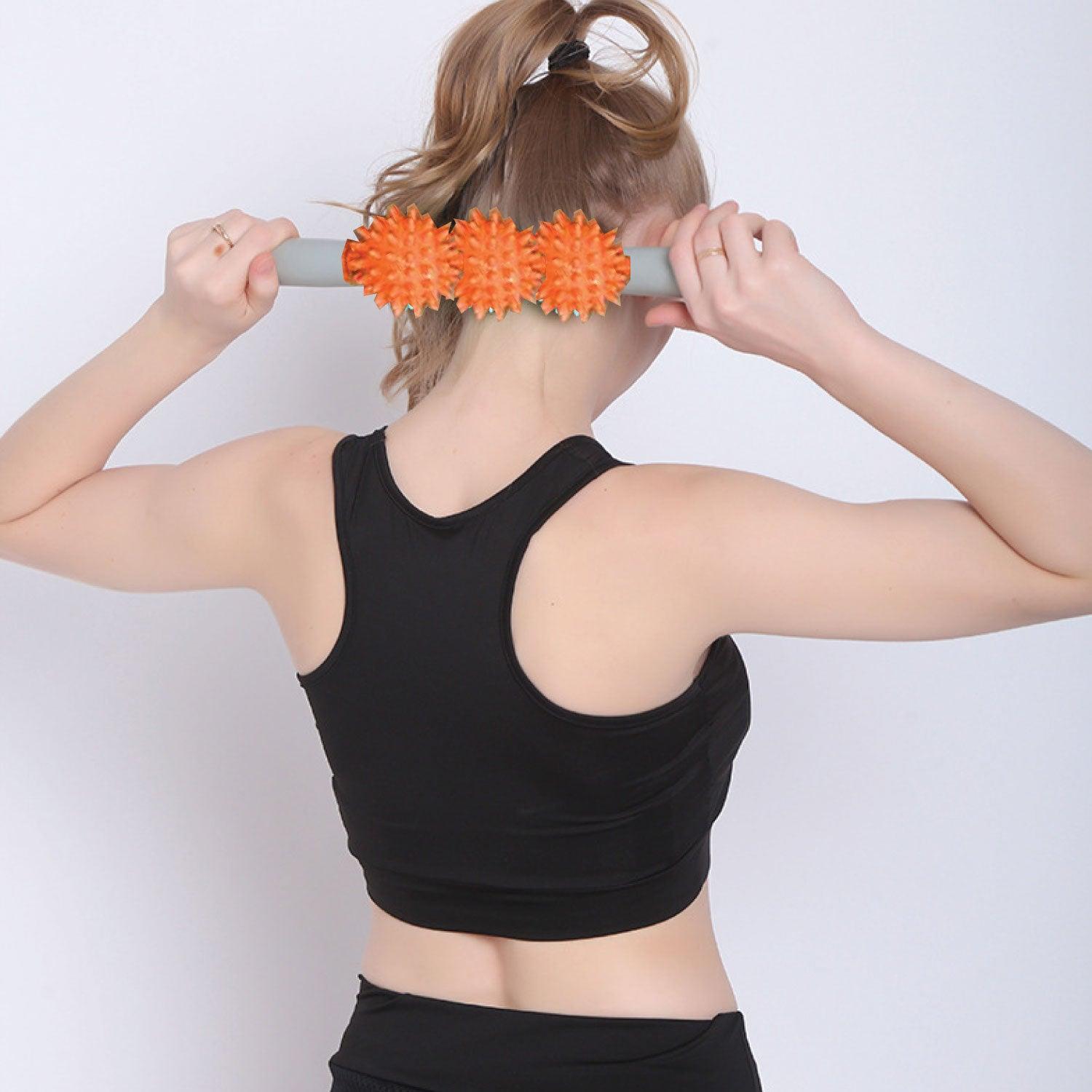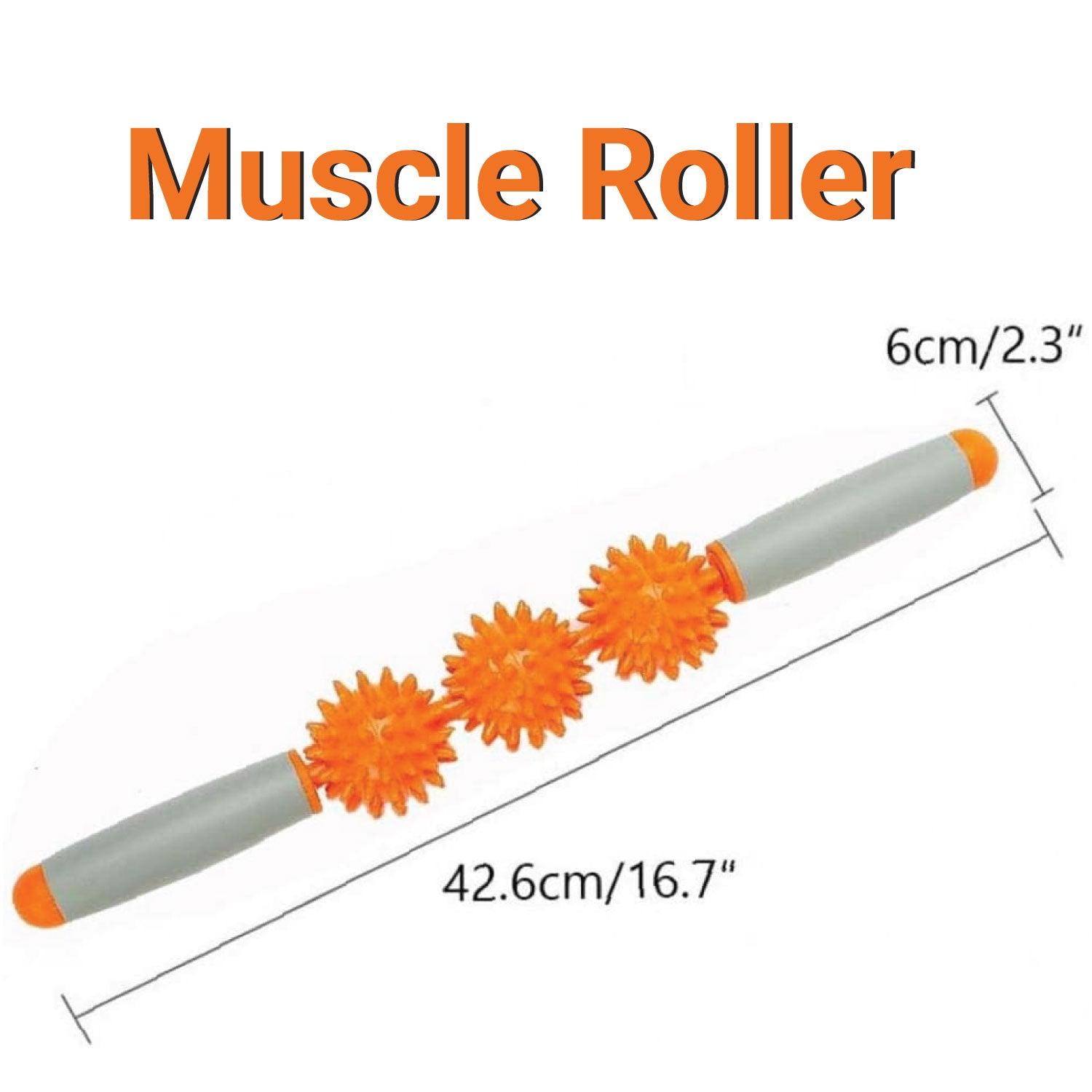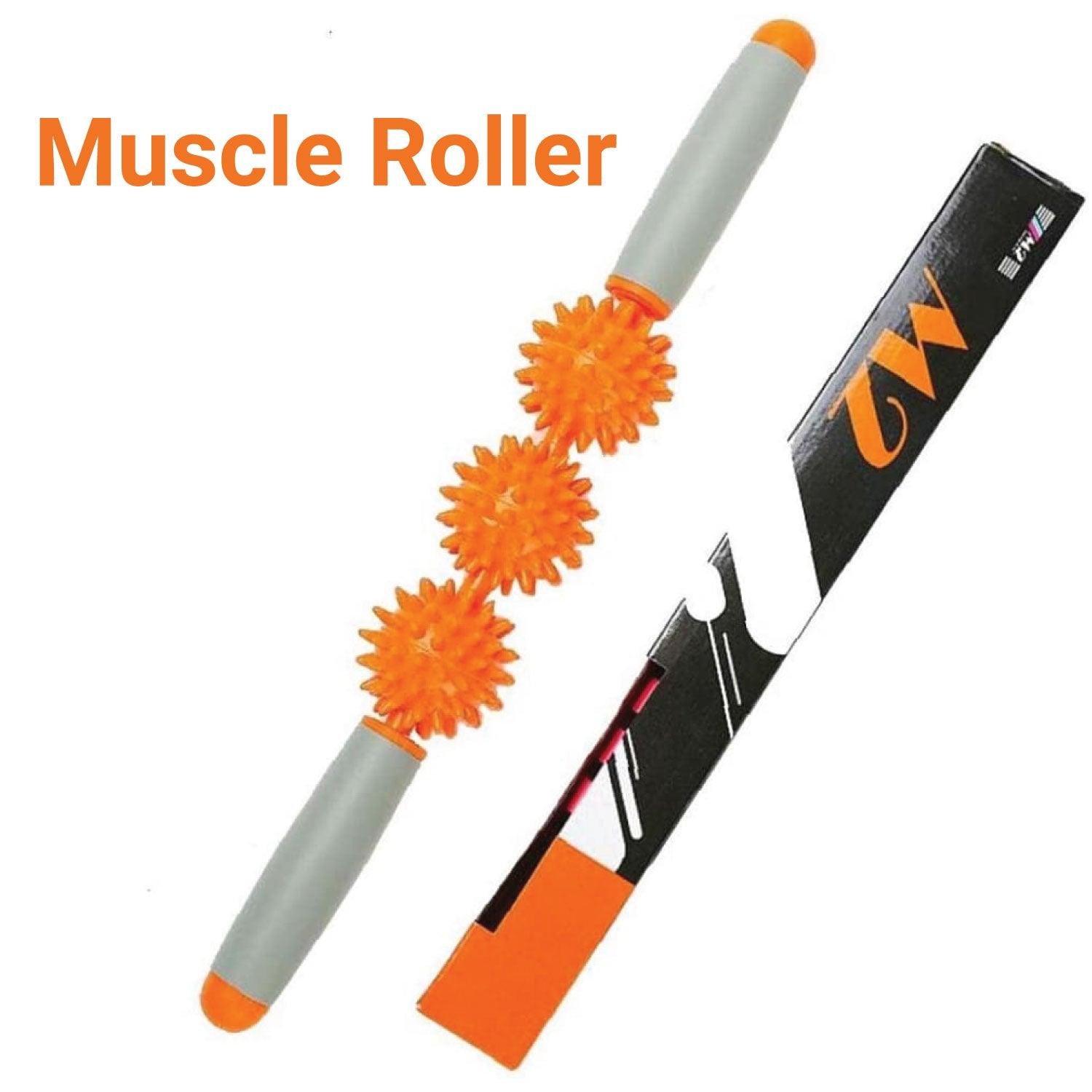 Roller Massage Stick - Fascia Roller for Cellulite Muscle Roller Stick with 3 Balls Blasting Release Deep Tissue Massager for Neck Leg Back Body

About Roller Massage Stick
Roller Massage Stick, In order to alleviate stiffness and tight muscles both before and after workouts, exercise, running, and training, a portable massage stick is used to soothe and condition muscular discomfort and aid recovery. Regular use will increase your strength.
Relax Muscle Tension:
After exercising or running, using a myofascial massage roller to relieve bodily discomfort has a substantial impact. It improves the toughness and smoothness of the skin on your arms, legs, buttocks, and belly.
Therapeutic Relief :
After a long day at work or home, increased blood flow and muscular relaxation are perfect for runners, sports, therapy, or just unwinding.
Roller Massage Stick Design :
Hand troubles are eliminated. The ergonomic design and soft padded grips prevent slippage when massaging. The blood flow is stimulated, and the skin is left glossy with just 5 to 10 minutes of treatment every day.
Roller Massage Stick Satisfying Treatment :
For deep tissue massage of bigger body parts, such as the back, shoulders, waist, neck, thighs, feet, and arms, use a 5 Spiky Massage Roller Stick. The massage roller can also get to particular trigger spots.
It is a trigger point therapy gadget that releases muscle knots by pressing on your body's smallest pressure points. Our yoga massage stick can be used both pre-workout to prevent cramping and post-workout to ease sore muscles.
The high-quality ABS material is used in the expert construction of this massage roller for pain alleviation. Muscle Roller for Legs is strong and resistant to impacts as a result. This massage roller for pain relief is simple to disassemble, so the rollers can be rearranged to fit any portion of your body, unlike other intricate massager instruments.
The non-slip grips of this travel-friendly massage roller stick provide you with a secure grasp while you receive a massage and relieve some of the strain on your hands. This sports stick massager can be used on the neck, Achilles, limbs, arms, shoulders, calves, and hamstrings.
This ultimate massage roller stick's practical design makes it simple to transport anywhere you need. It is 43.5 centimeters in length and weighs 0.45 kilograms. To get the relief you want, roll it over your arms, legs, feet, neck, and back.
Number of Massage Heads:5
Features: Lightweight, Manual
battery include: NO
Body Area: Arm, Back, Foot, Full Body, Hand, Head, Legs, Neck
Massage Functions: Rolling
Color: Hot Pink,
Material: ABS, Plastic
Be Maskura Fit
Our Happy Hoopers
30 Minutes Daily Fun Workout
The smart hula hoop counts your burned calories, tracks how long you work out, and records other vital information.
Easy Installation Process
Our Smart Weighted Hula Hoop has a carefully planned design with 27 knots placed in hoop's circumference.
27 Detachable Knots
Our Smart Weighted Hula Hoop has a carefully planned design with 27 knots placed in hoop's circumference.
Let customers speak for us
Shark Shaver Pro - Platinum Electric Skull Shaver For Head & Face
Best Electric Men's Shaver