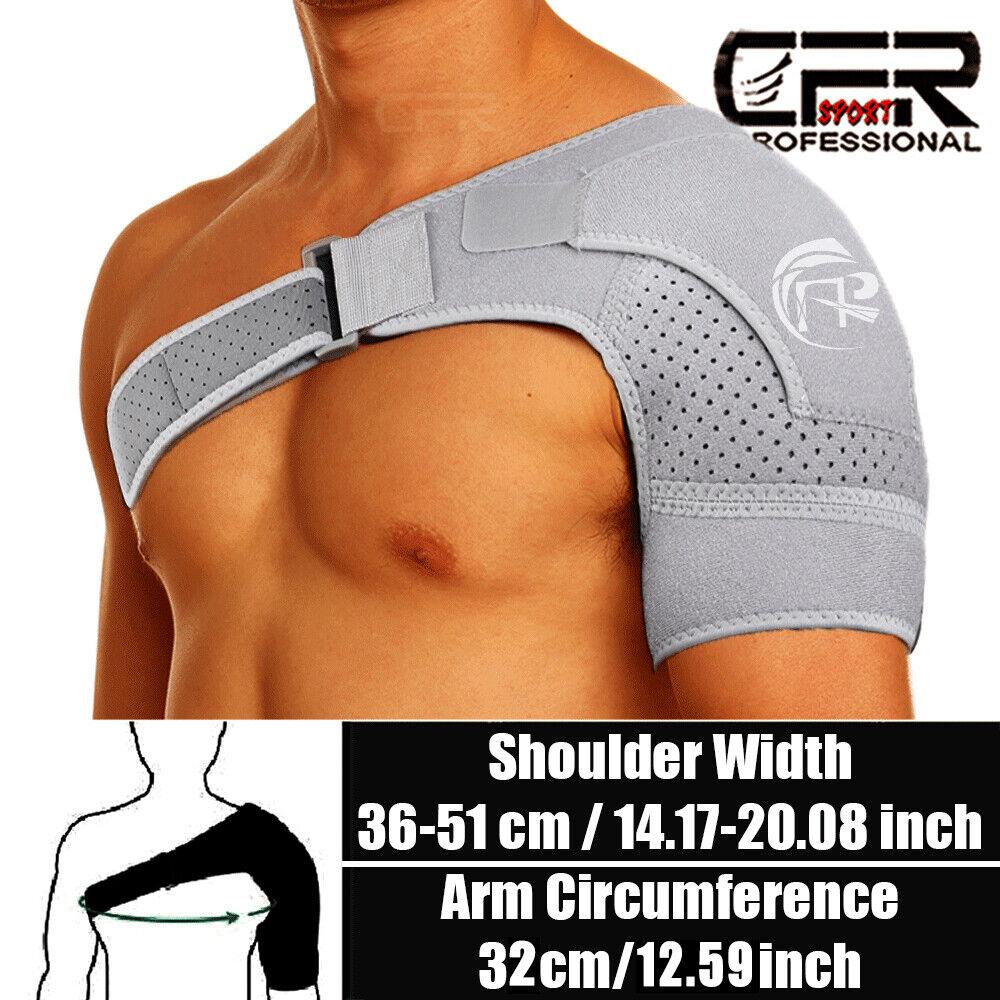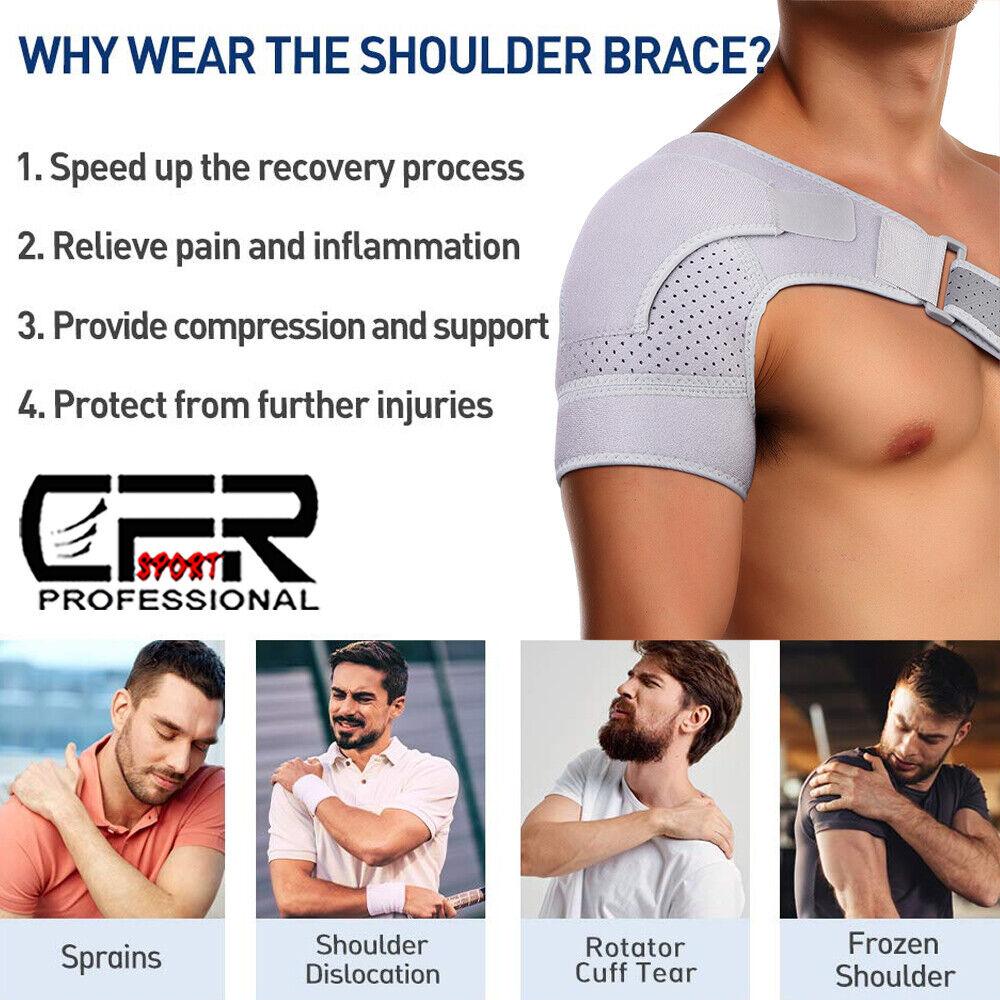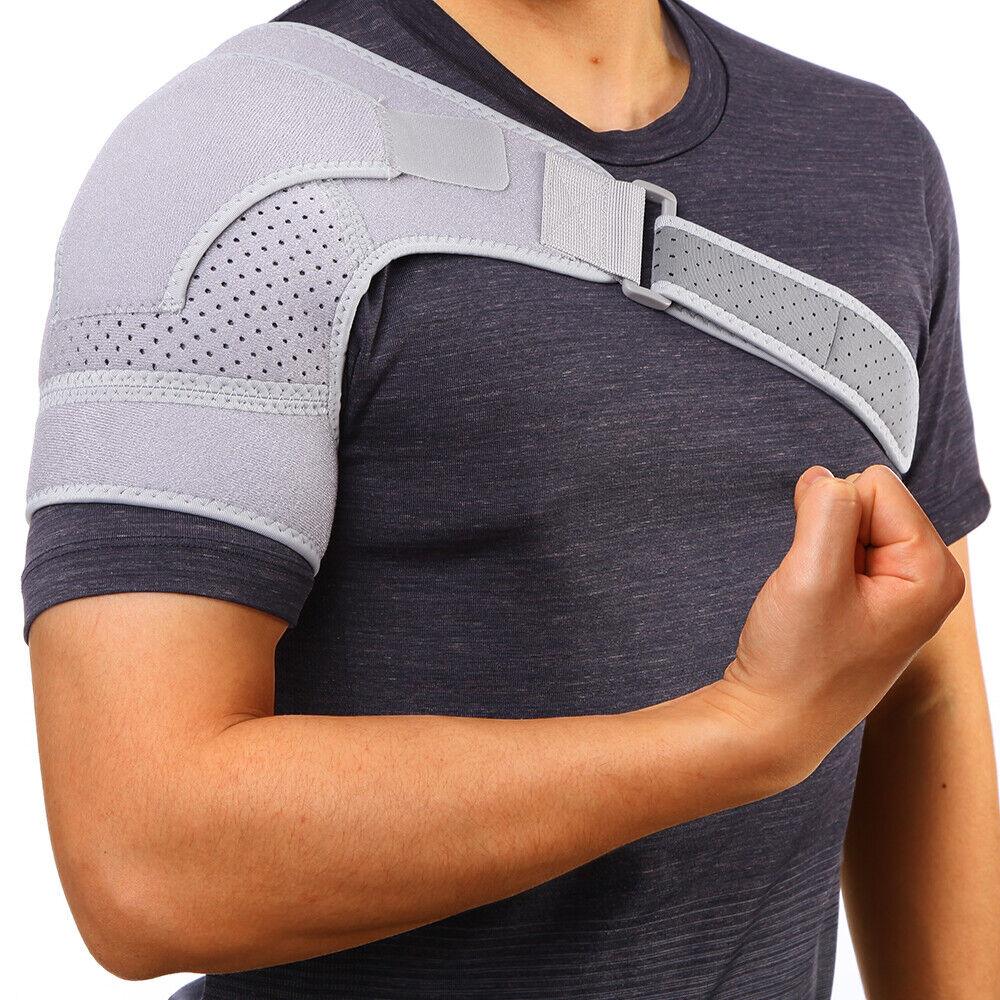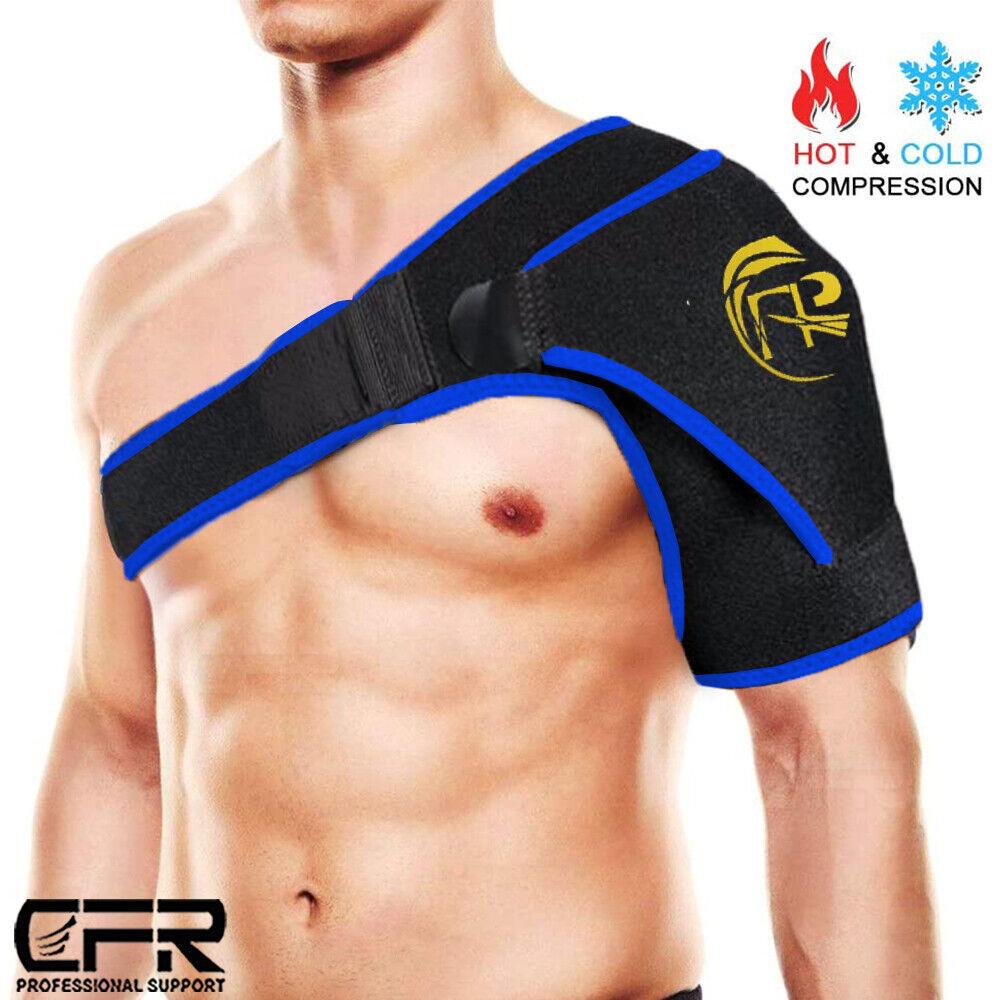 Shoulder Strap for Pain - Shoulder Support Brace Injury Strap Rotator Cuff Compression Wrap AC Joint Pain

Your partner in maintaining shoulder health and recovering strength is our shoulder strap for pain. This brace offers the support you require, whether you're healing from an accident, trying to relieve discomfort, or attempting to safeguard your shoulder while engaging in physical activity.
Features of Shoulder Strap for Pain 
Enhanced Support: To stabilise and safeguard your shoulder joint, this shoulder support brace delivers enhanced support. It's a useful tool for post-surgery support, rotator cuff issues, and recuperation from shoulder injuries.
Adjustable Straps: The brace has adjustable straps to provide for a secure, custom fit. The adaptable design allows for a wide range of shoulder shapes and sizes, giving you the freedom to select the ideal fit for your comfort.
Breathable and Lightweight: The brace is made of high-quality, breathable fabrics and is both portable and cosy to wear. When used for an extended period of time, it prevents discomfort from sweat.
Pain relief: Shoulder ailments, strains, and sprains are all efficiently treated by the Shoulder Support Brace. It's a great option for avoiding injuries when engaging in physical activity and workouts.
Enhanced Mobility: This brace allows you to keep your normal range of motion while still providing necessary support. It is appropriate for everyday tasks, athletic endeavours, and rehabilitation exercises because it won't limit the movement of your arm.
Durability: This shoulder brace is made of premium materials that are made to withstand daily usage, providing long-lasting support.
Adaptable Use: The Shoulder Support Brace is adaptable, making it a vital complement for a range of shoulder ailments and athletic endeavours, whether you're on the road to recovery or want to protect your shoulder during sports and physical activities.
With our Shoulder Support Brace, you can regain your strength and mobility. It's the best way to speed up your rehabilitation and take preventative action against potential shoulder problems.
This brace is a versatile addition to your everyday routine for everyone from athletes aiming to boost performance to people with shoulder problems. Experience the comfort and support it offers by ordering yours right away.
Condition: A brand-new, unused, unopened and undamaged item
Type: Brace/Orthosis
Body Area: Shoulder
Main Purpose: Arch Support, Arthritis, Bursitis, Compression, Immobilisation, Stabilisation, Stabilization
Size: One Size
Department: Adult, Men, Unisex, Women, Teenager
Material; Neoprene
Colour; Black
Features: Adjustable, Self-Adhesive, Light Breathable, Hot/Cold Therapy
Model: The All Sport
Gender: Unisex
Gender 2; Men Women Youth
Immobilizer For; Dislocated AC Joint, Labrum Tear Pain
Suitable for: sprains, strains, dislocated shoulder, and arthritis pain
Ideal for: healing sporting injuries
Texture: Soft

Be Maskura Fit
Our Happy Hoopers
30 Minutes Daily Fun Workout
The smart hula hoop counts your burned calories, tracks how long you work out, and records other vital information.
Easy Installation Process
Our Smart Weighted Hula Hoop has a carefully planned design with 27 knots placed in hoop's circumference.
27 Detachable Knots
Our Smart Weighted Hula Hoop has a carefully planned design with 27 knots placed in hoop's circumference.
Let customers speak for us
Excellent
I was unable to move my arm, and it assisted me in maintaining the correct position even while sleeping. I have healed, but not totally, and I wear it every day and at night.
Shark Shaver Pro - Platinum Electric Skull Shaver For Head & Face
Best Electric Men's Shaver