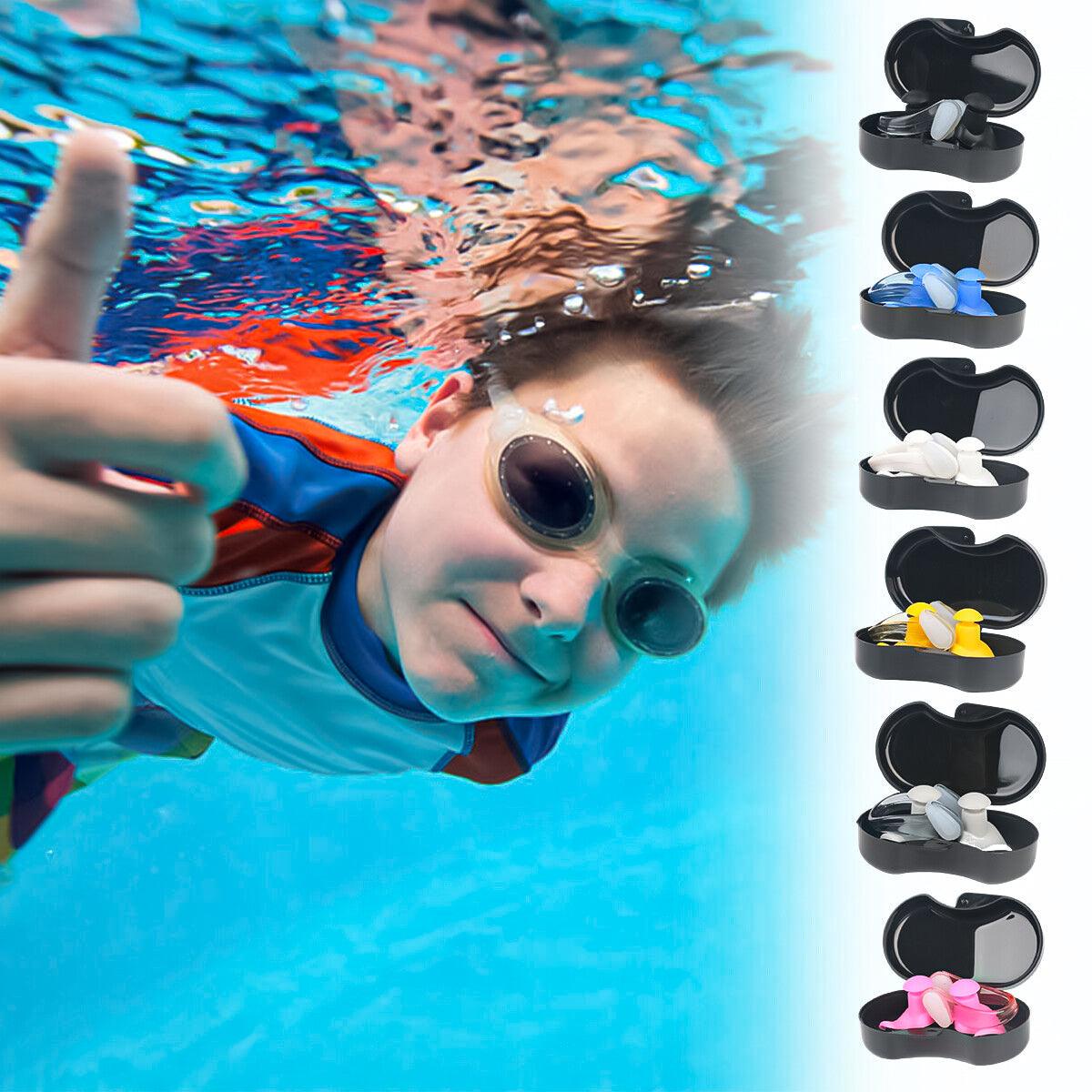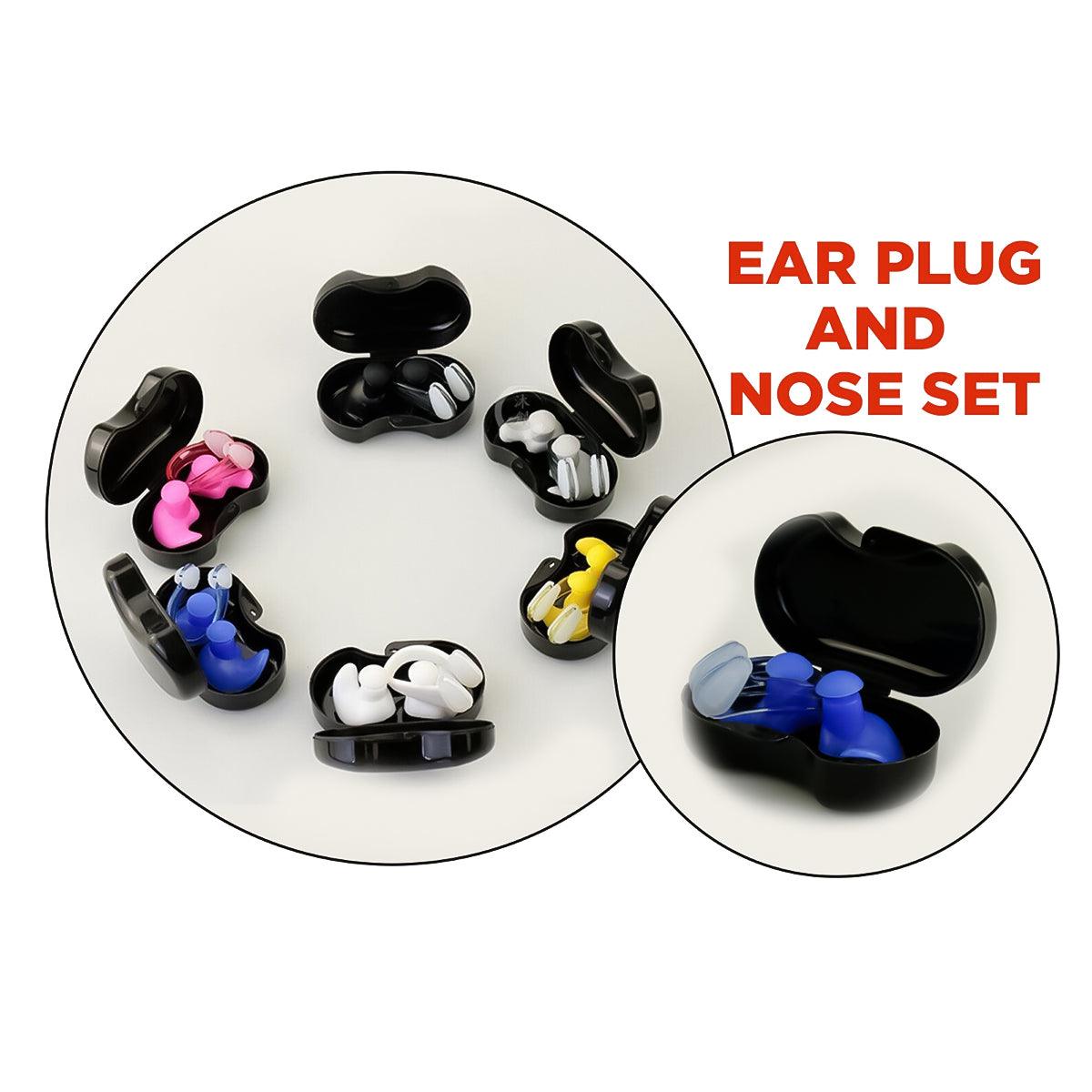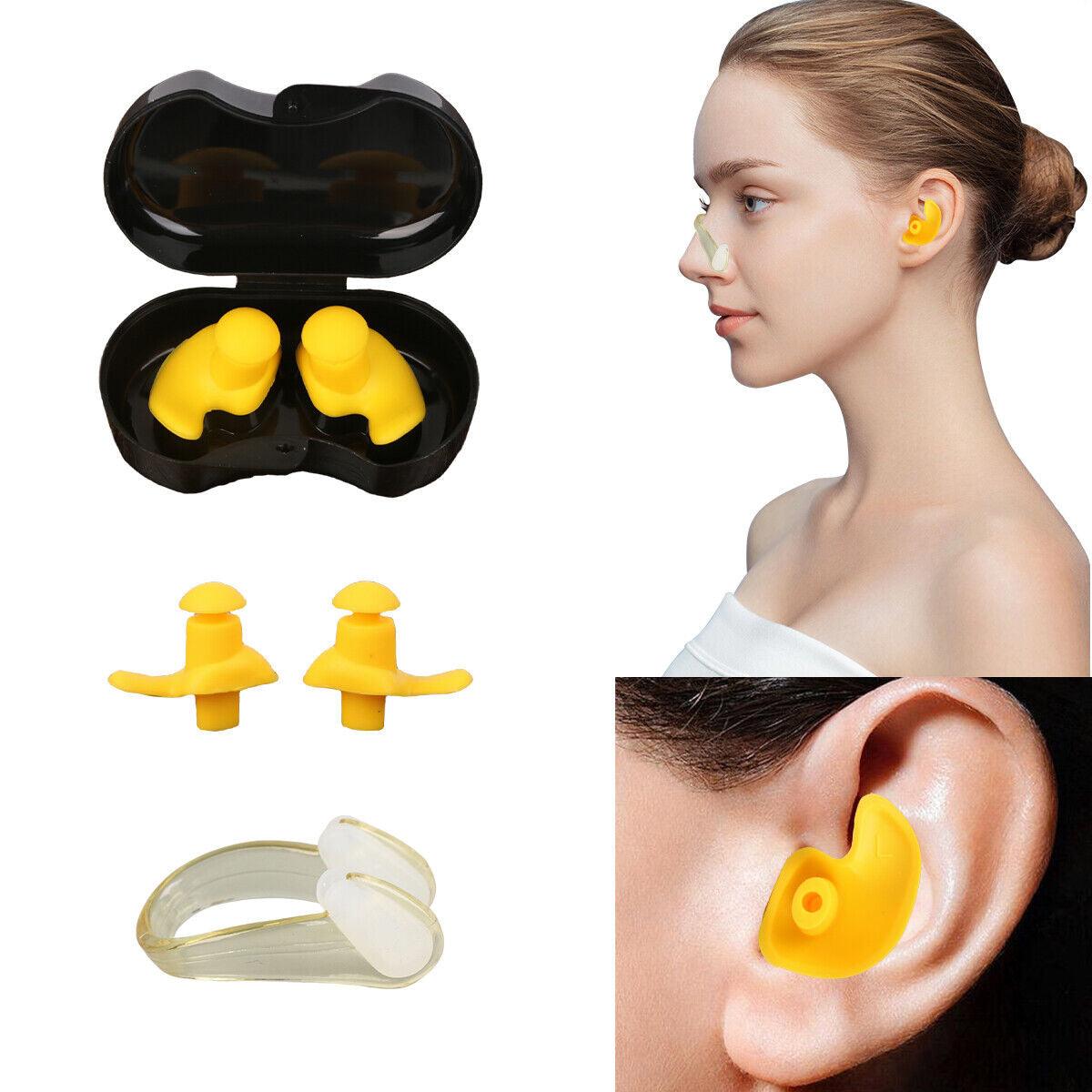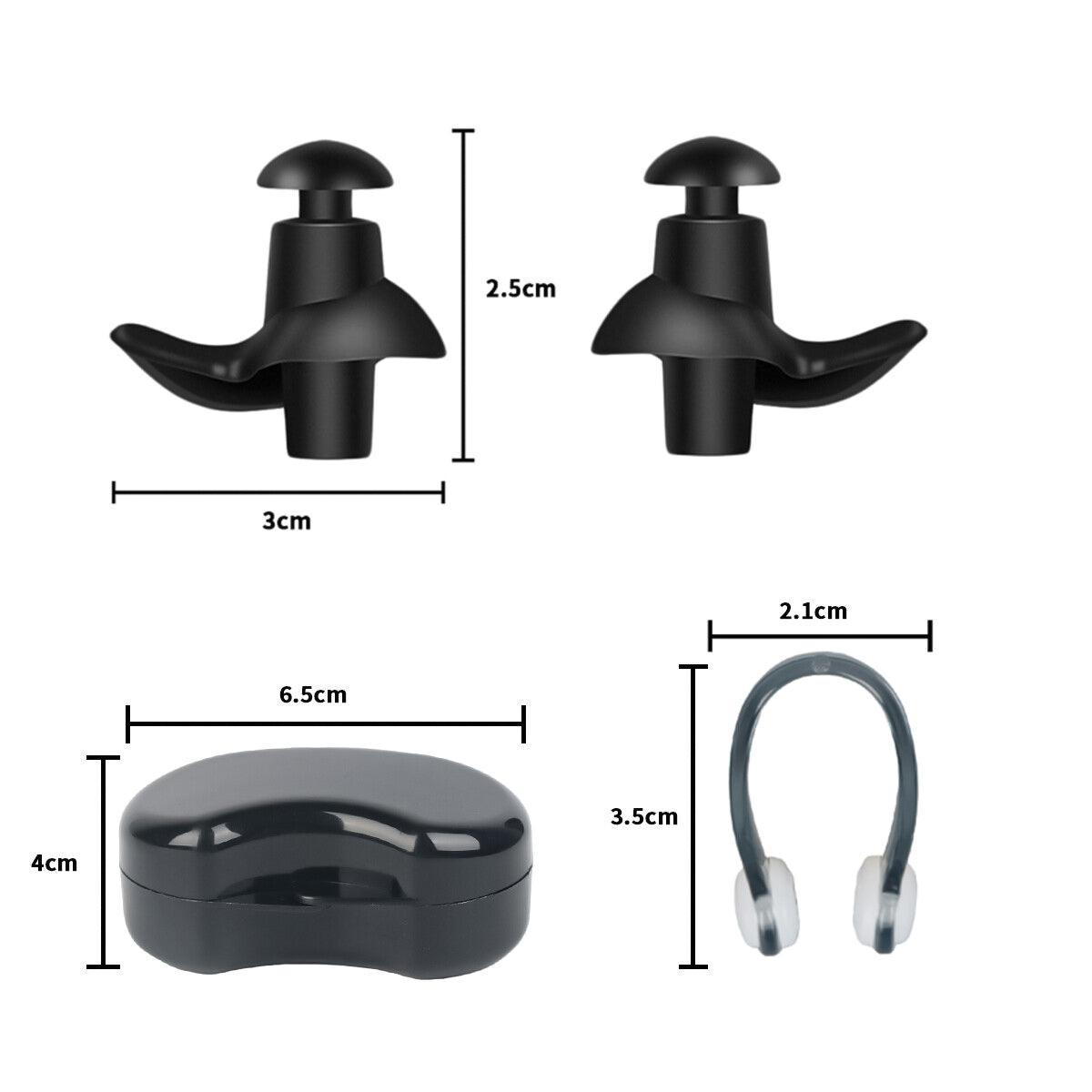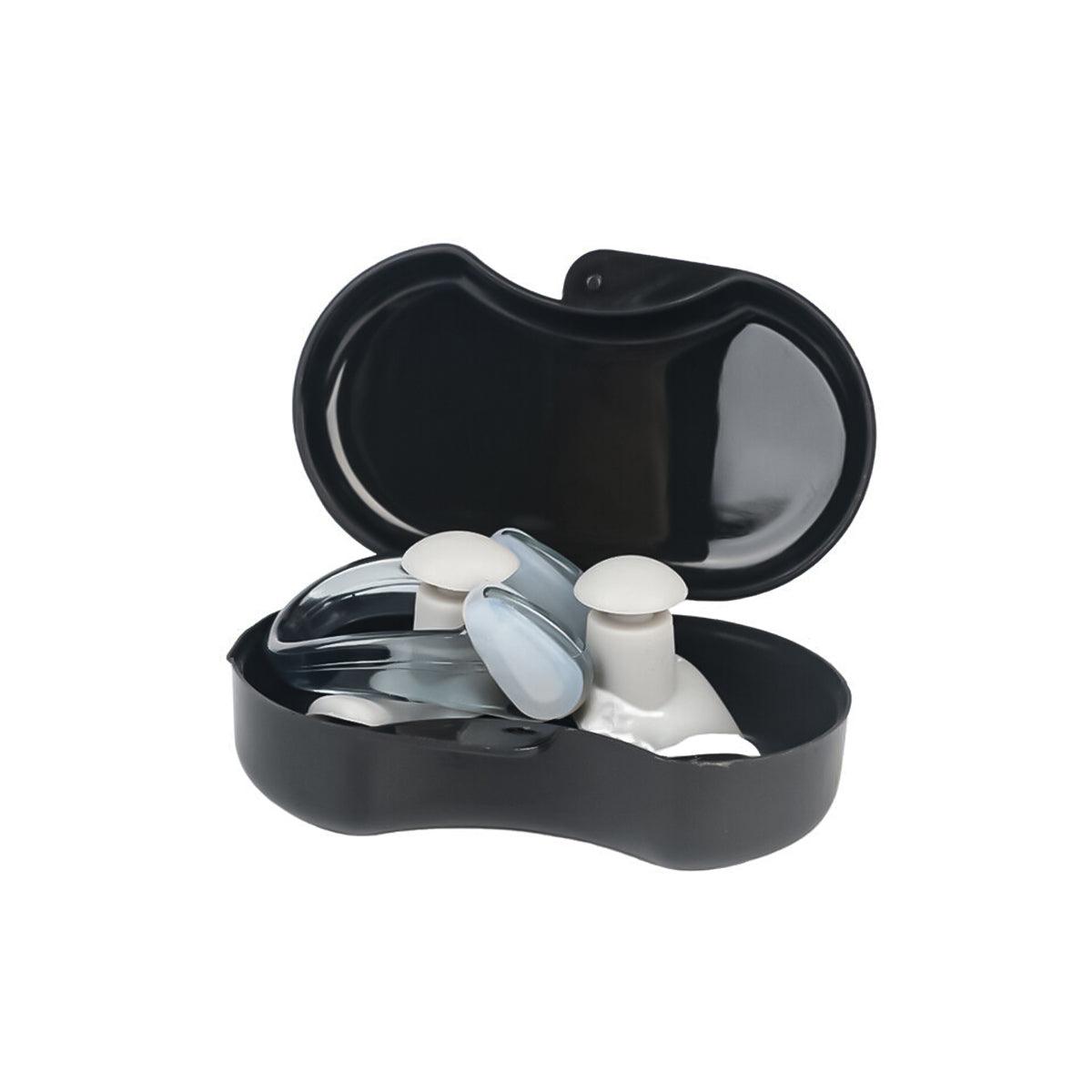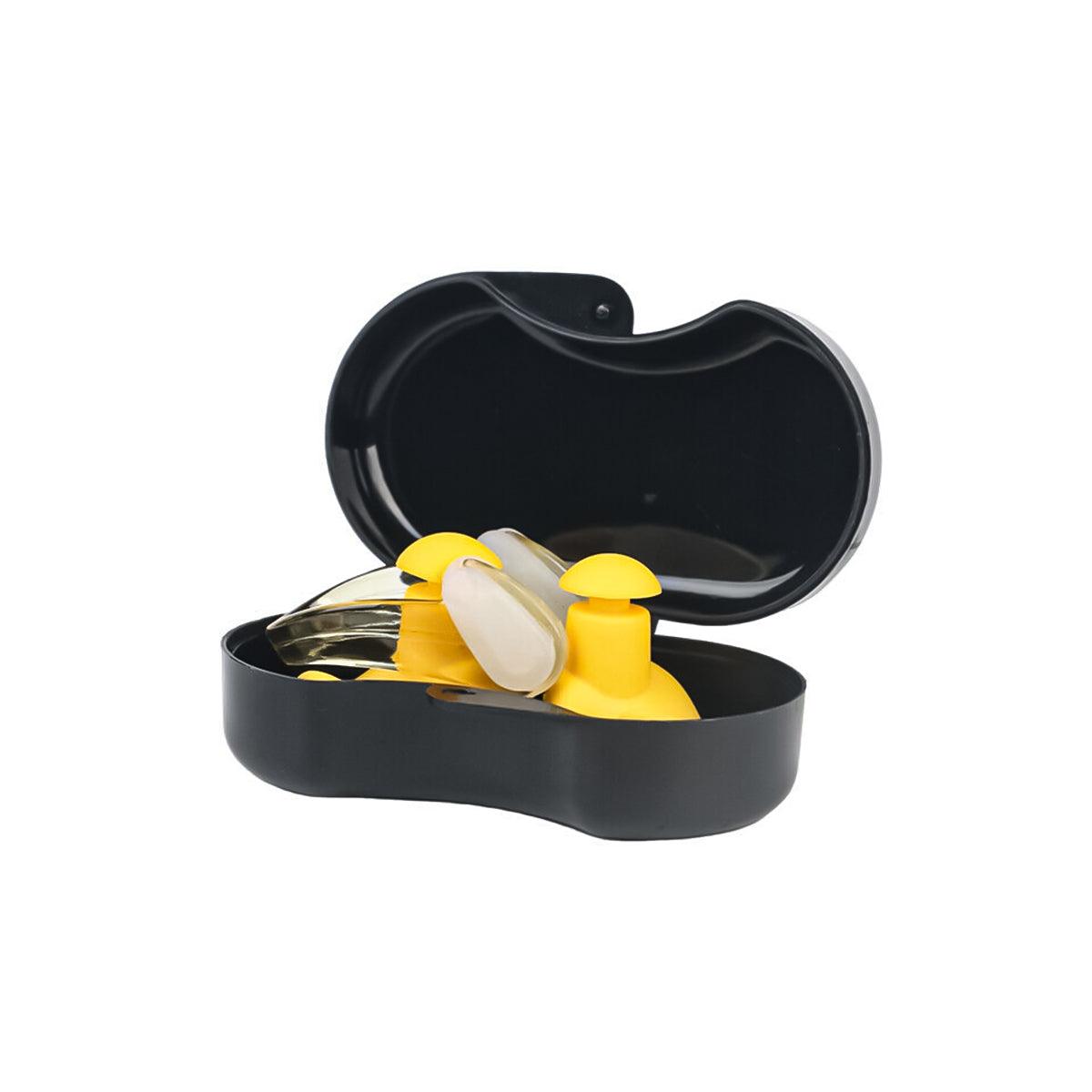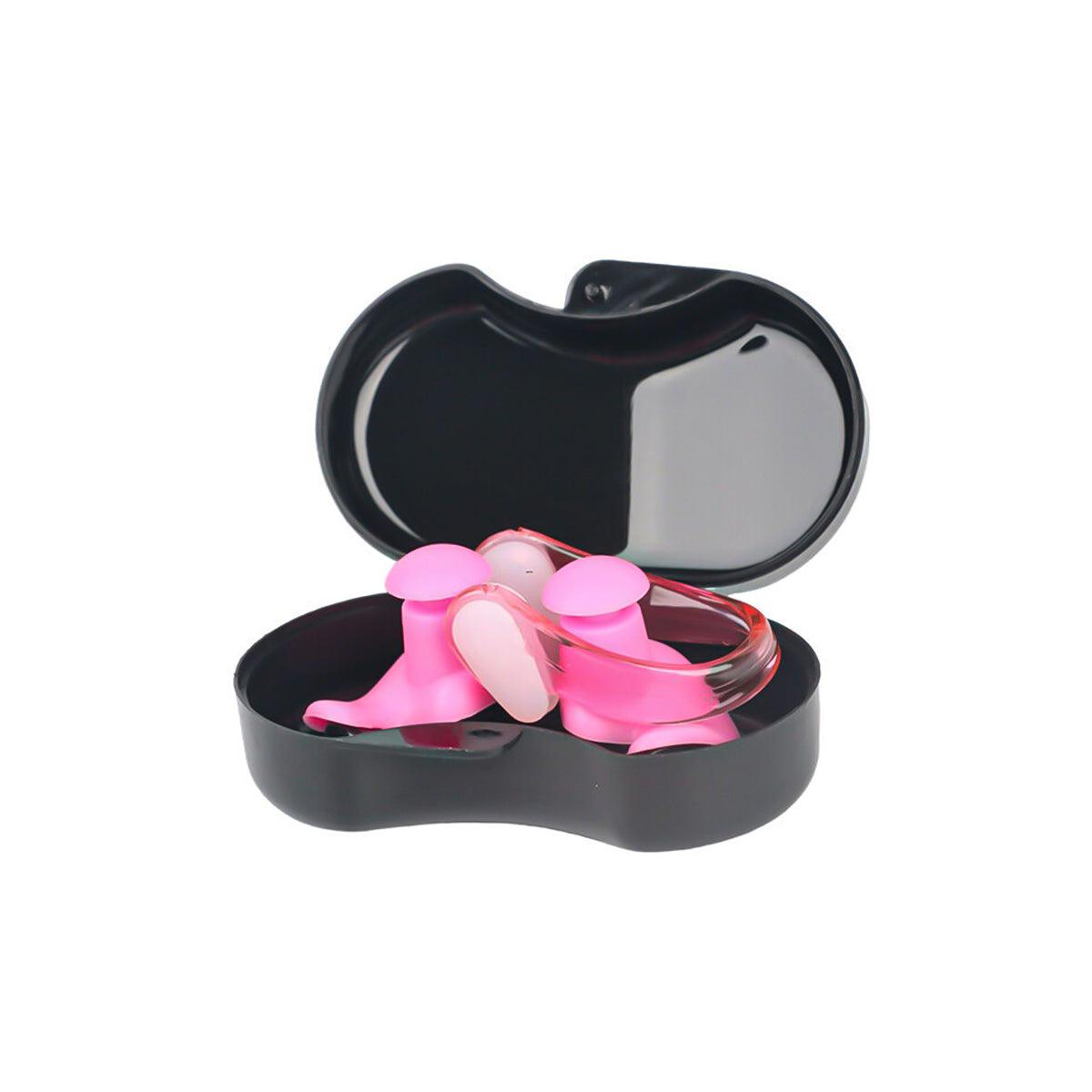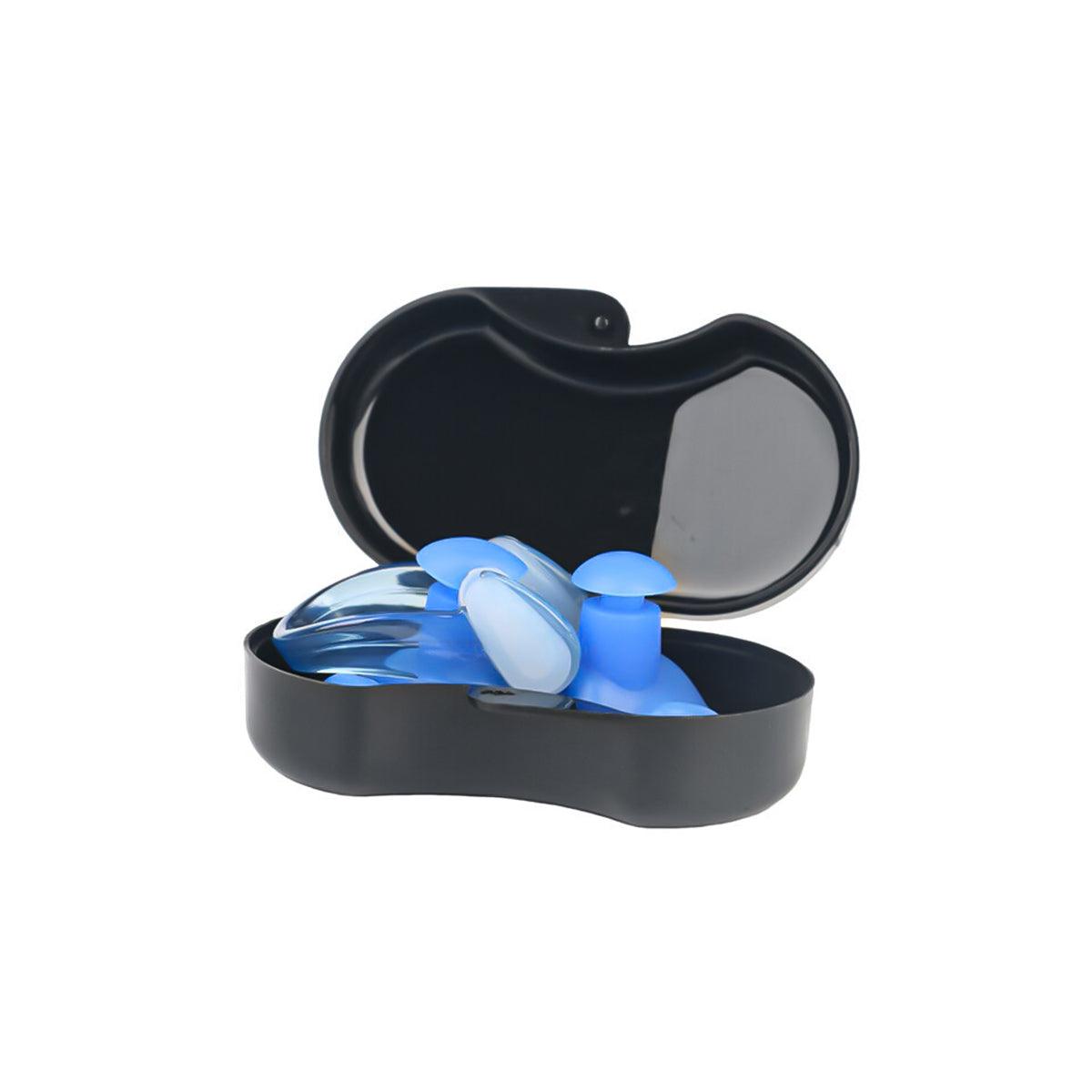 Silicone Ear Plugs for Swimming - 2 Pack Swimming Earplugs, Reusable Silicone Ear Plugs for Swimming, Showering, Surfing, Snorkeling

About This Item 
Silicone Ear Plugs for Swimming, This package of products will improve your underwater comfort thanks to swimming earplugs. Its ergonomic design, plush texture, and comfortable fit are Perfect for use.
With this combination of items, you can acquire a great fit for your ears and nose. They shield your ears and nose from water infiltration. The non-slip design reduces the likelihood that they will come off. This Wear-resistant silicone is used in its construction. This Earplugs, which we can use in swimming, diving, and other underwater activities, are essential.
Silicone Ear Plugs for Swimming Safety Material : 
Professional waterproof swimming earplugs and a nose clip are very secure and cozy silicone materials. It doesn't trigger allergies.
Comfortable:
You can experience the earplugs weighing only 2g, and under good waterproof performance, there will be no strain on the ear canal.
Reusable:
Reusable earplugs require natural cleaning and drying after use, minimizing loss and waste and safeguarding the environment. We have additional earplugs in a separate package that you may use as a backup in case you misplace yours.
Ergonomic Design Silicone Ear Plugs for Swimming:
The nose clips and earplugs are made to fit your nasal bridge and ear canal. Thanks to their ergonomic design. This ensures a secure wearing experience in swimming. 
Various Uses:
Earplugs and a nose clip can be used combined for activities including swimming, surfing, taking a shower, water skiing, scuba diving, boating, and other water sports.

A Single Size: 
It has fine quality, soft texture, and ergonomic design
Silicone Ear Plugs for Swimming Features:
It is Suitable for: Loud events, flight discomfort, studying, sleeping, bathing, work

It contains environmental silicone and a spiral seal from the elements.

This is also very relaxing to the ears.
Notes: The item's color may change slightly from the photographs due to lighting and screen settings variations. Please accept a little dimension discrepancy caused by manual measuring differences.
Condition: New
Color: Blue, Pink
Item type: Earplugs
Category: Swim
Material: Silicone
Case: 4.8 cm, the width is 4.5 cm.
Weights: 2 gm

Label: Maskura
Be Maskura Fit
Our Happy Hoopers
30 Minutes Daily Fun Workout
The smart hula hoop counts your burned calories, tracks how long you work out, and records other vital information.
Easy Installation Process
Our Smart Weighted Hula Hoop has a carefully planned design with 27 knots placed in hoop's circumference.
27 Detachable Knots
Our Smart Weighted Hula Hoop has a carefully planned design with 27 knots placed in hoop's circumference.
Let customers speak for us
must need swimming equipments
comfortable, and keep water out of ears.
Great for sensitive ears
The Silicone Ear Plugs for Swimming are both comfortable and effective. They fit snugly in my ears and keep water out, allowing me to stay focused on my swimming without any distractions. I also appreciate that they're reusable and easy to clean.
Works great
I can't get water in my ears. So I have to put ear plugs in when I shower. They fit well and keep the water out of my ears.
Comfortable
Silicone ear plugs are soft and flexible, making them comfortable to wear for extended periods of time.
Easy to Install and Durable
The pads are easy to attach and remove, and how they can be customized to different sizes and shapes of earpieces.
Shark Shaver Pro - Platinum Electric Skull Shaver For Head & Face
Best Electric Men's Shaver