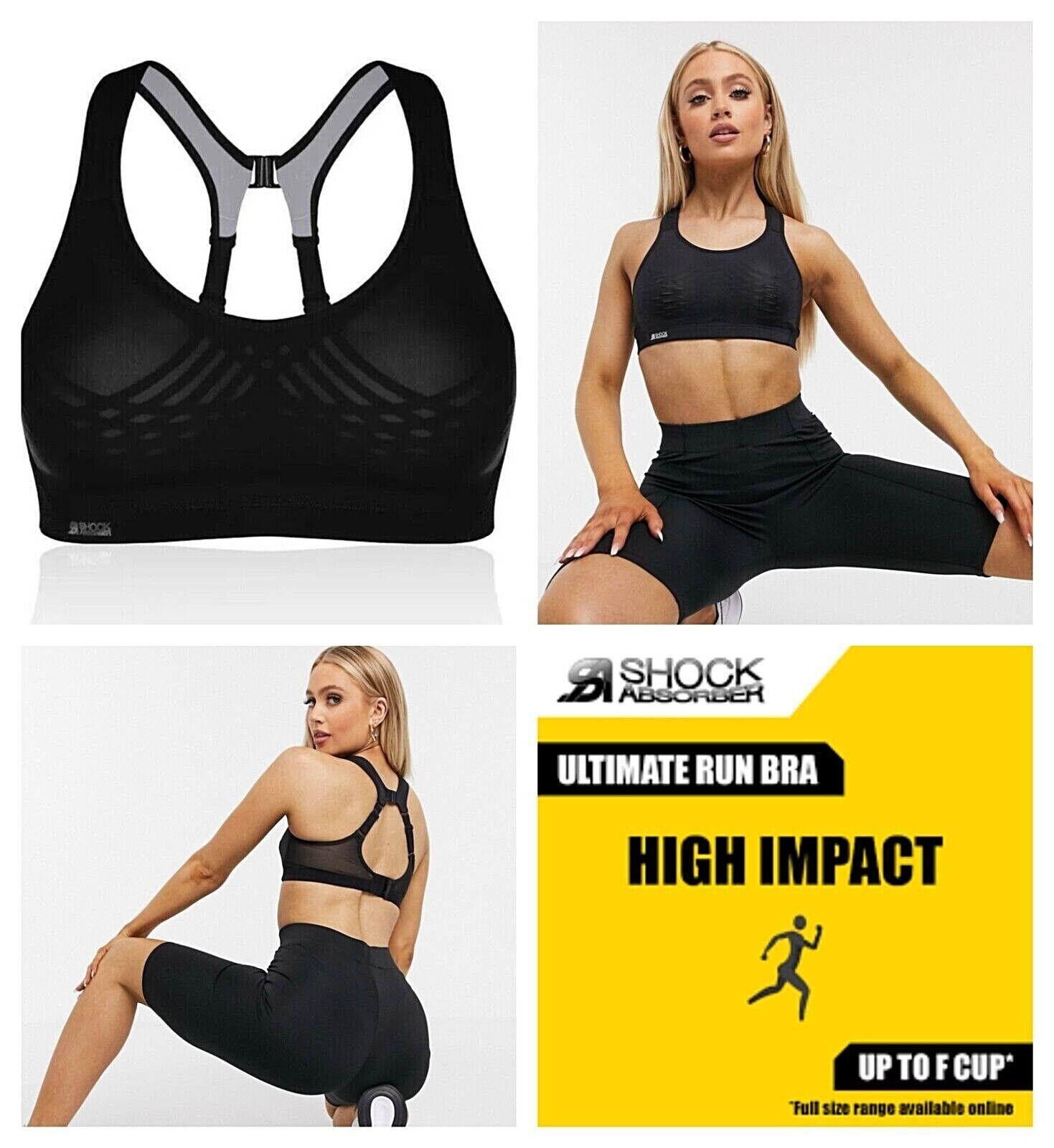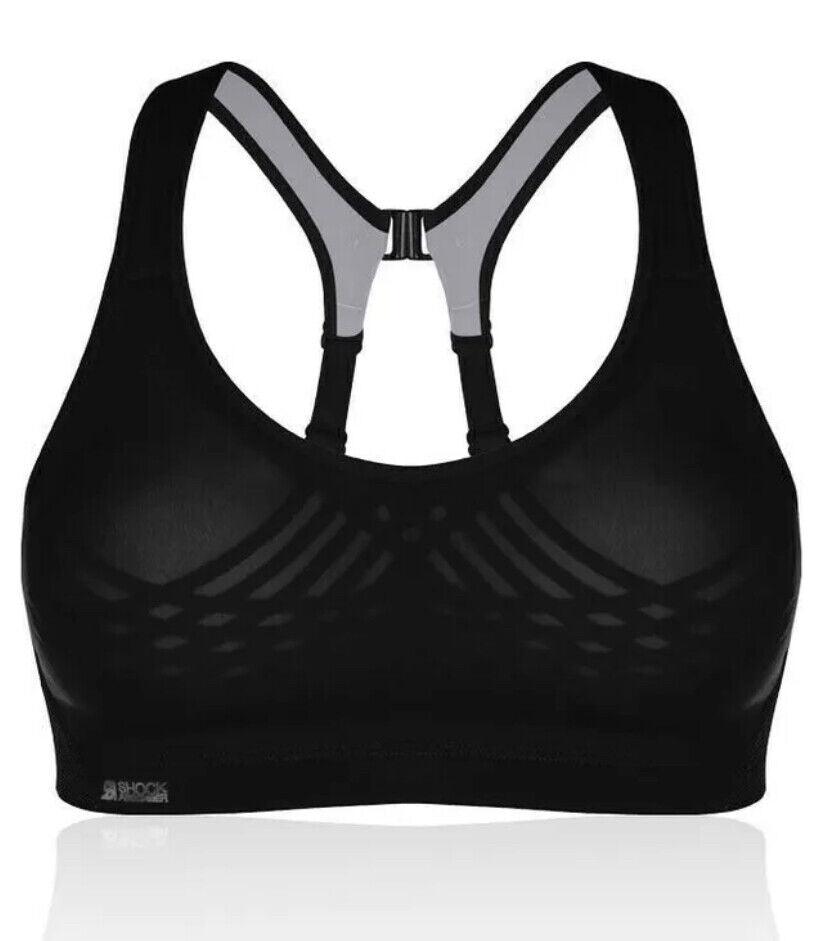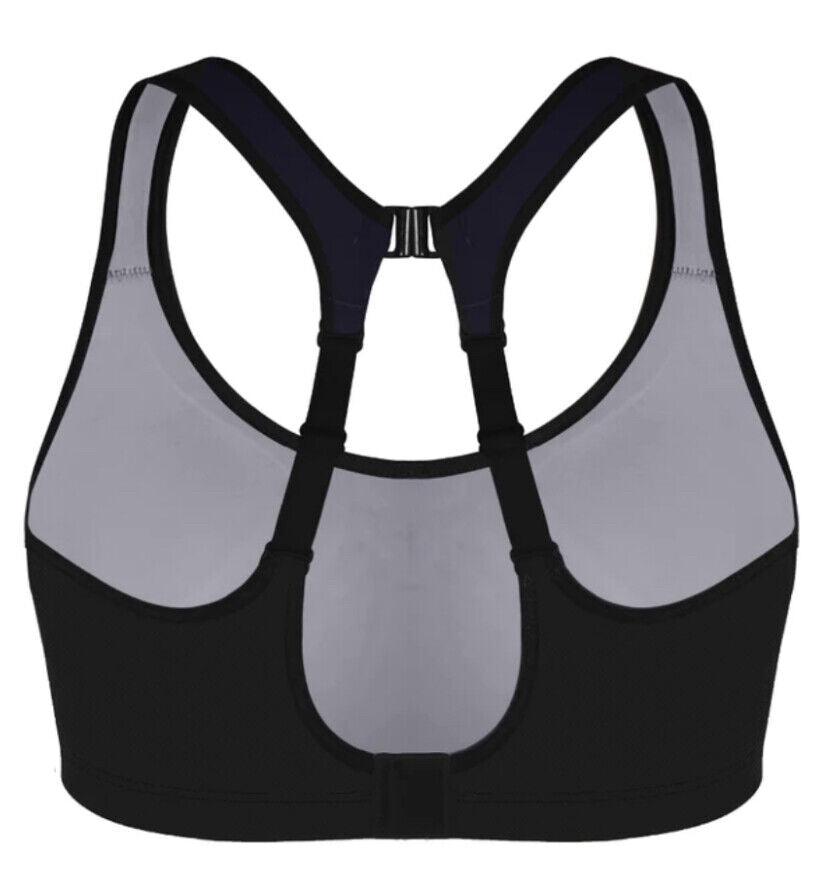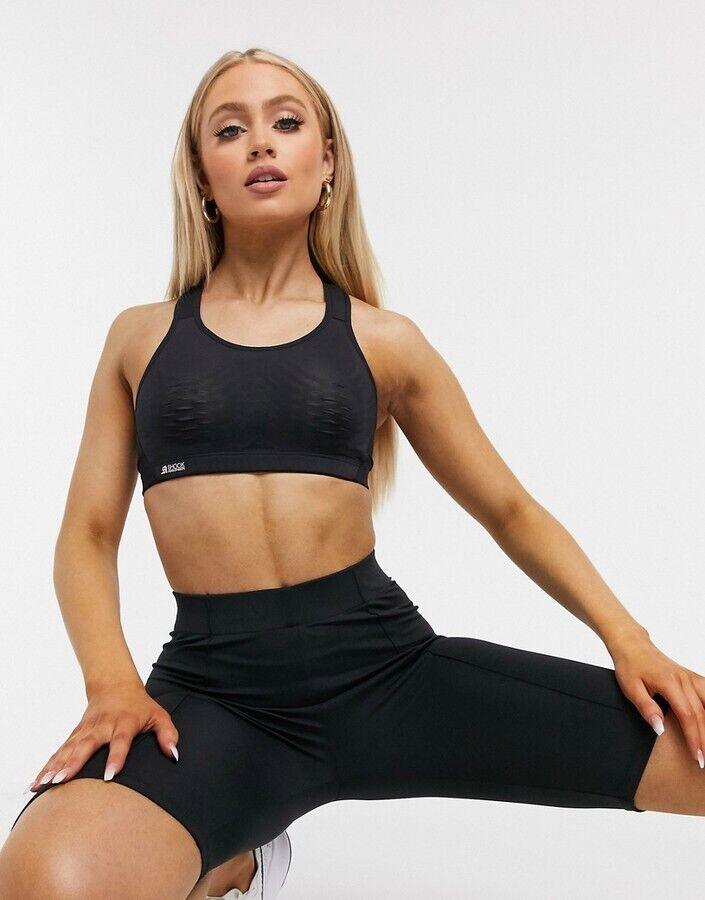 Sports Bra for Women - Shock Absorber Ultimate Fly Sports Bra S02y3 High Impact Women's Gym Run 32B-36F

About Sports Bra for Women
The ultimate in comfort, support, and performance for active women, the Shock Absorber Ultimate Fly Shapewear Sports Bra for Women. This shapewear fuses cutting-edge technology and great design to boost your workout and daily activities, guaranteeing that you feel safe and confident at all times.
Specialty of Sports Bra for Women
In the UK, Shock Absorber, the renowned sports bra company, enjoys widespread recognition for its production of high-impact sports shapewear, running bras, and sportswear. That offers the best shape and support while working out.
They have made sure that each of their designs offers the best comfort and versatility when worn because they recognize how important breast support is during exercise.  Shock Absorber pays the University of Portsmouth for scientific research. Which allows them to test their products and create new sports bra designs for activities like yoga, running, and working out.
We construct each sports bra/shapewear using cutting-edge, high-performance fabric. That is breathable, strong, moisture-wicking, and quick-drying to ensure that it performs at its peak and lasts a lot longer. 
Features of Sports Bra for Women
A bra that is lightweight and ideal for all sports

New crossover technology to maintain a firm position for the breasts

Breast shaping fabric is made of three bonded layers.

Comfortable fabric that breathes

A fun, fashionable, and colorful design

Adjustable, non-slip straps

Double-back adjustments are included for additional support.

High-Performance Sports Bra
Benefits of Sports Bra for Women
Unmatched Support:
Thanks to the ground-breaking design that significantly lowers bounce during high-impact activities, you'll experience the highest level of support.
Comfortable All-Day Wear:
Whether you engage in workouts or carry out your daily activities, we guarantee comfort through the combination of lightweight materials and breathable features.
Stay Dry:
Mesh panels and moisture-wicking fabric combine to effectively manage sweat and increase airflow, keeping you dry.
Simple Dressing:
The front closure design makes it simple to dress and easy to put on and take off the bra.
Confidence Booster:
Knowing that you are supported by a bra specifically designed for your active lifestyle, feel empowered as you engage in any activity without worry.
Regardless of the sport you play or your shapewear size. Shock Absorber thinks a sports bra is a necessary item of sportswear. To maintain their natural shape and keep them looking great. While exercising, you should feel comfortable. Studies have demonstrated that utilizing a Shock Absorber sports bra can reduce breast movement by up to 78%, making it twice as effective as a conventional bra.
You May Check It Out: Sports Bra Tops UK
Condition: A brand-new, unused, unopened, undamaged item in its original packaging
Type: Shapewear
Style: Sports Bra
Band Size: 32,24, 36
Closure: Hook & Eye

Be Maskura Fit
Our Happy Hoopers
30 Minutes Daily Fun Workout
The smart hula hoop counts your burned calories, tracks how long you work out, and records other vital information.
Easy Installation Process
Our Smart Weighted Hula Hoop has a carefully planned design with 27 knots placed in hoop's circumference.
27 Detachable Knots
Our Smart Weighted Hula Hoop has a carefully planned design with 27 knots placed in hoop's circumference.
Let customers speak for us
Shark Shaver Pro - Platinum Electric Skull Shaver For Head & Face
Best Electric Men's Shaver