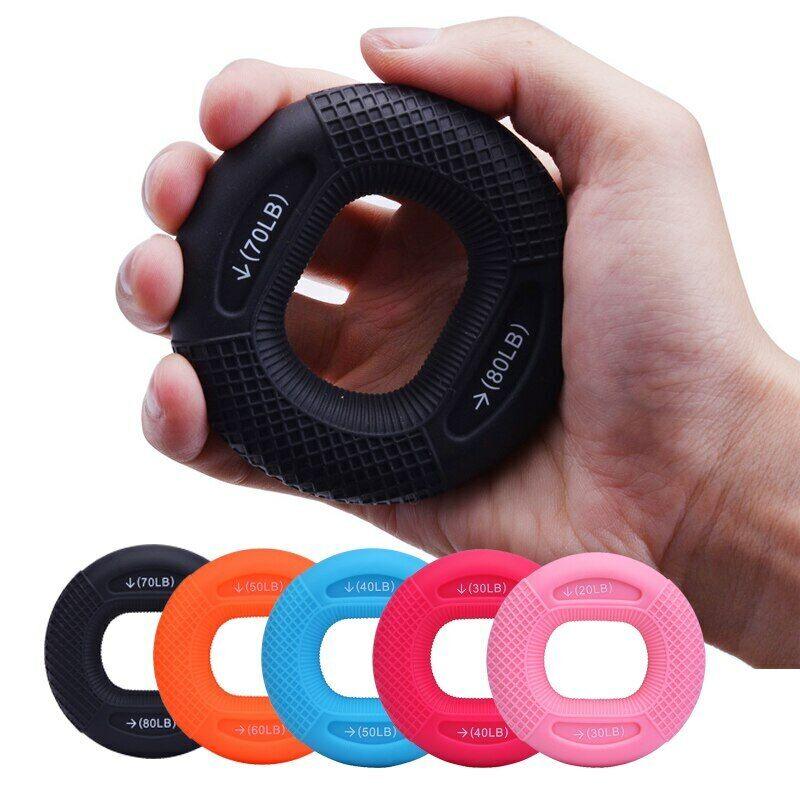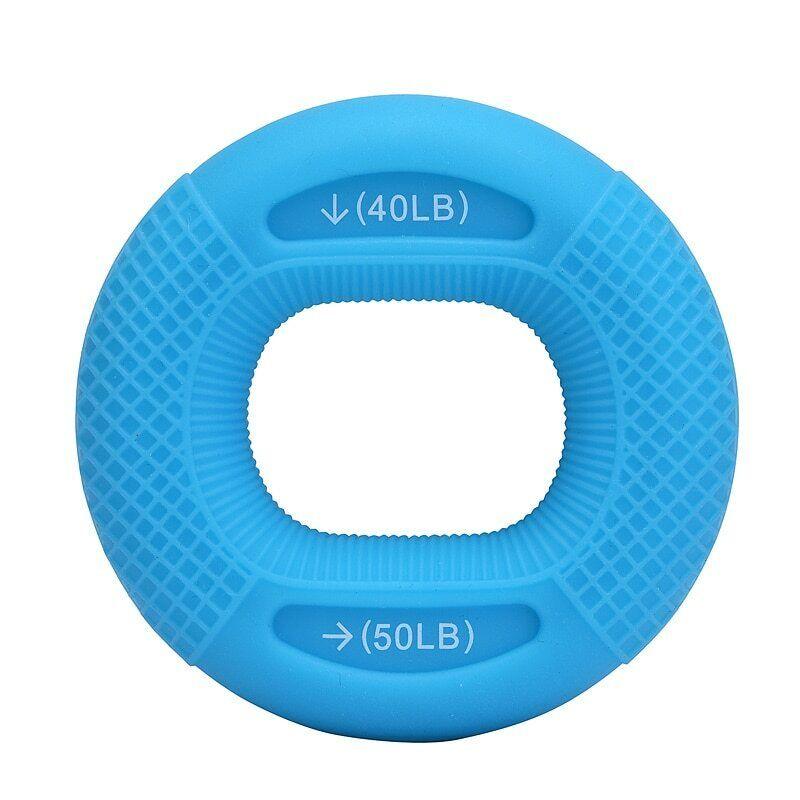 Sports Direct Hand Grip - Gripping Ring Finger Forearm Trainer Carpal Muscle Expander

Introducing the sports direct hand grip, the best instrument for improving your grip strength, hand endurance, and hand strength training in general. This adaptable gripping ring is made to meet your demands, whether you're an athlete hoping to improve your performance, a fitness enthusiast hoping to achieve your targets, or someone looking for relief from hand discomfort.
The Features of Sports Direct Hand Grip
It's composed of sturdy silicone that won't break easily and has good suppleness to help you build up your arms.

Because of its compact form, it is simple to transport and can be used whenever and wherever strong arm and work decompression are needed.

This item can be cleaned with water; simply rinse, then use.

Three options for strength are available, each with a different strength range. For example, the green option has 30 pounds, making it suitable for children's entertainment and fun, the blue option has 40 pounds, making it ideal for office workers to unwind, and the orange option has 50 pounds, making it ideal for fitness enthusiasts.
Special Benefits: 
Tough Construction: Our Hand Grip Gripping Ring is made from top-notch, non-toxic, and environmentally safe materials, so it will endure a long time. Its durable construction guarantees that it can handle demanding workouts, making it a trustworthy travel companion for any fitness journey.

Customized Resistance: Everyone can benefit from this grippy ring. You can adjust your workout to meet your existing strength and gradually raise the intensity as you advance by using adjustable resistance settings. Watch your hand strength increase as you start with a resistance that fits you.

Smart Design: Our Hand Grip Gripping Ring's ergonomic design is specifically shaped to fit comfortably in your hand. The textured surface gives you a good grip, reducing slippage while you exercise, and ensuring the best hand placement for the best results.

Portable & Handy: Wherever you go, carry your hand strength training with you. This little lightweight ring fits effortlessly in your pocket, backpack, or gym bag. Convenient hand workouts are available at home, the gym, or when traveling.

Versatility: Utilise this adaptable instrument to strengthen different areas of your hands. Our Hand Grip Gripping Ring provides a comprehensive solution to assist you in reaching your fitness objectives, whether you're focusing on your fingers, hand, or forearm muscles.

Multi-Purpose: This firmly gripping ring is not just for athletes. It works well as a rehabilitation tool for people who have had hand surgery or injuries. With this ring, you may perform regulated, gradual exercises to help your hands regain their strength and mobility.
Don't let a deficit of grip strength prevent you from reaching your fitness objectives or from experiencing life to the fullest. Invest in our Hand Grip Gripping Ring to gain the advantages of stronger hands, longer endurance, and less pain. This gripping ring is your key to maximizing the potential of your hands, whether you're an athlete, a fitness fanatic, or just searching for a stress-relieving tool.
Take the first step towards stronger, healthier hands by adding the Hand Grip Gripping Ring to your training arsenal right away. Improve your grip strength to successfully complete your fitness quest.
Order yours right away and begin firmly and resolutely grasping your destiny!
Condition: A brand-new, unused, unopened and undamaged item
Usage: Home Use
Material: Silicone
Item Length: 8cm
Colour: Multicoloured
Stations: Carpal
Type: Other

Be Maskura Fit
Our Happy Hoopers
30 Minutes Daily Fun Workout
The smart hula hoop counts your burned calories, tracks how long you work out, and records other vital information.
Easy Installation Process
Our Smart Weighted Hula Hoop has a carefully planned design with 27 knots placed in hoop's circumference.
27 Detachable Knots
Our Smart Weighted Hula Hoop has a carefully planned design with 27 knots placed in hoop's circumference.
Let customers speak for us
Shark Shaver Pro - Platinum Electric Skull Shaver For Head & Face
Best Electric Men's Shaver