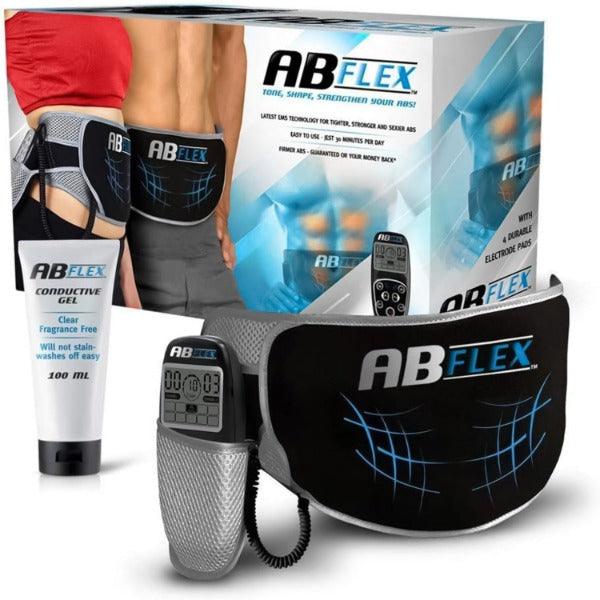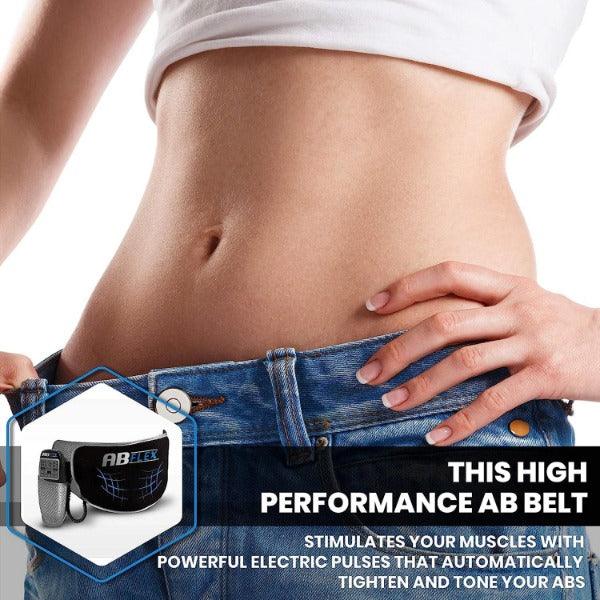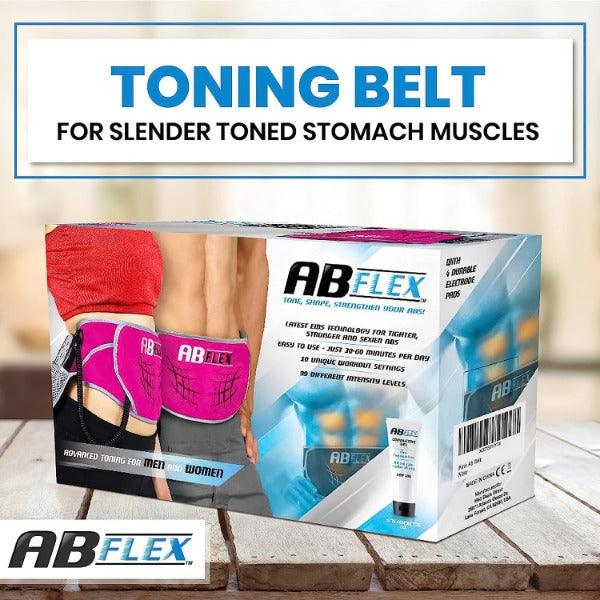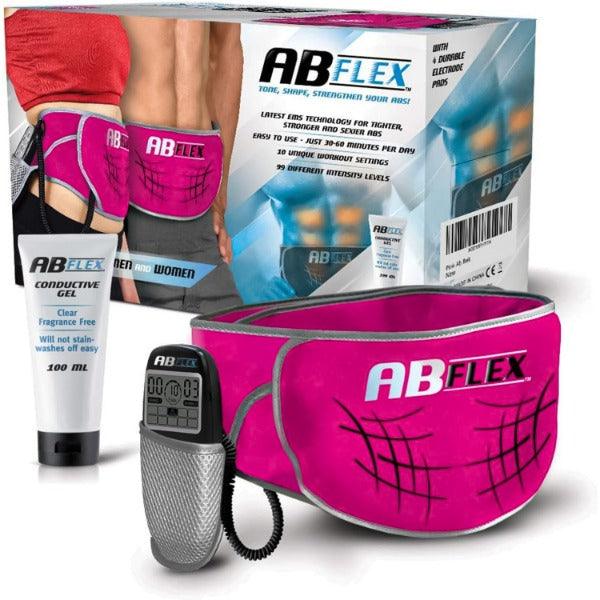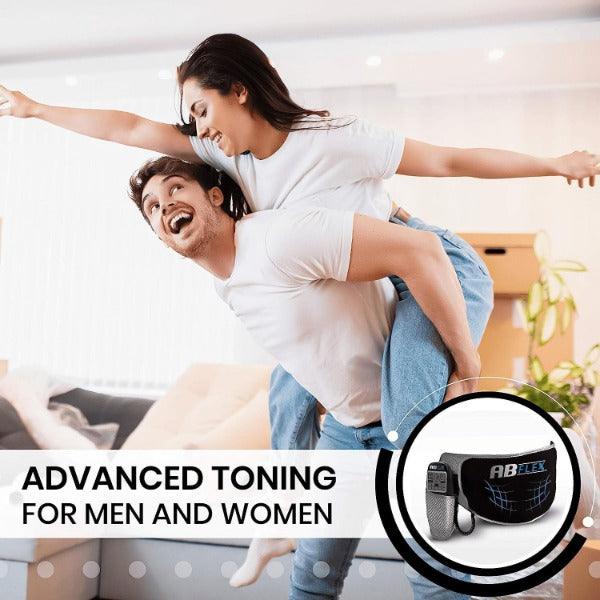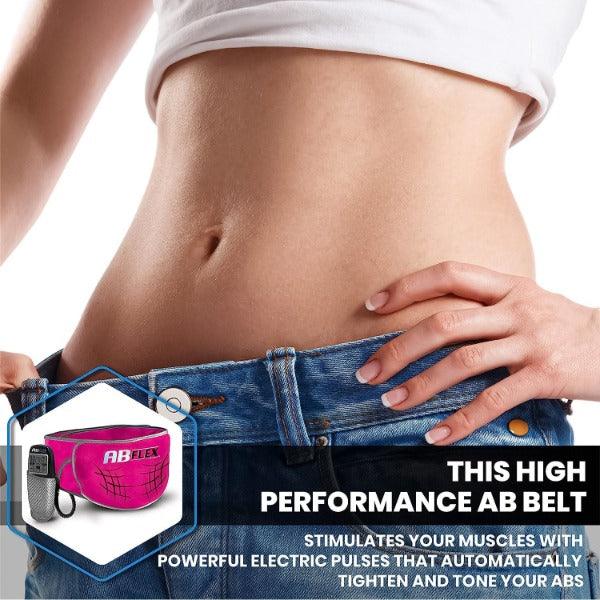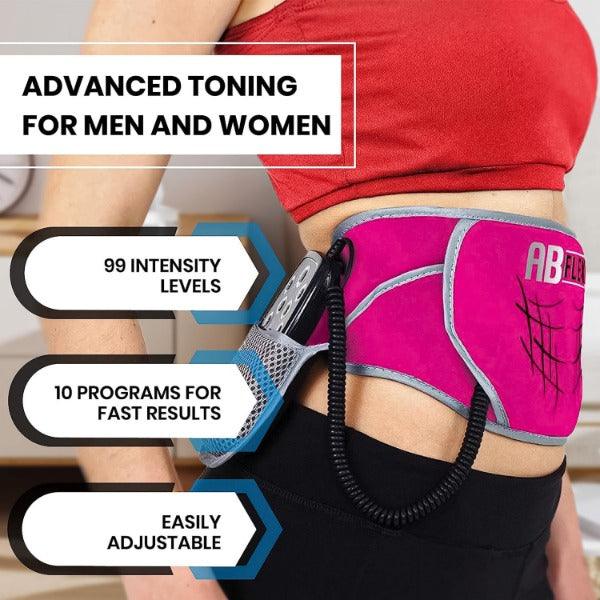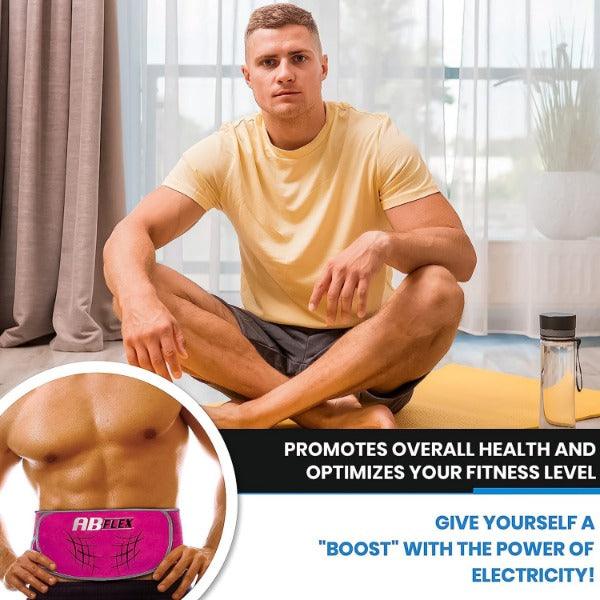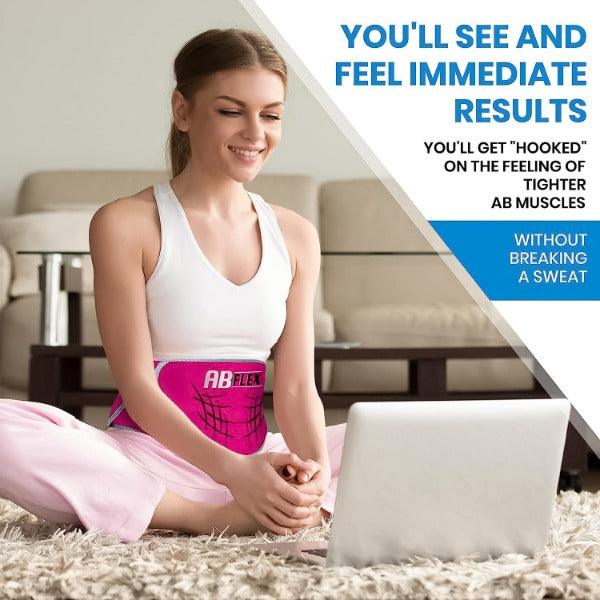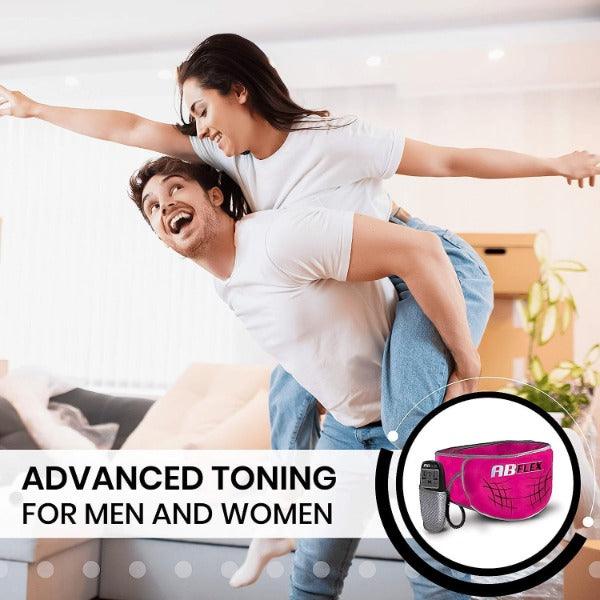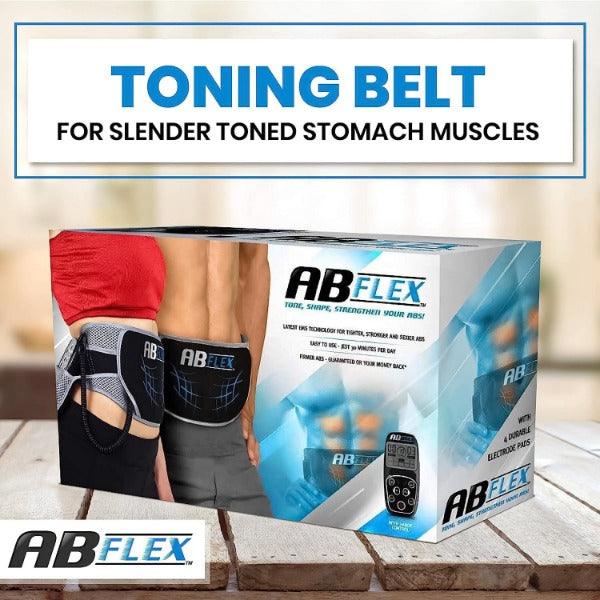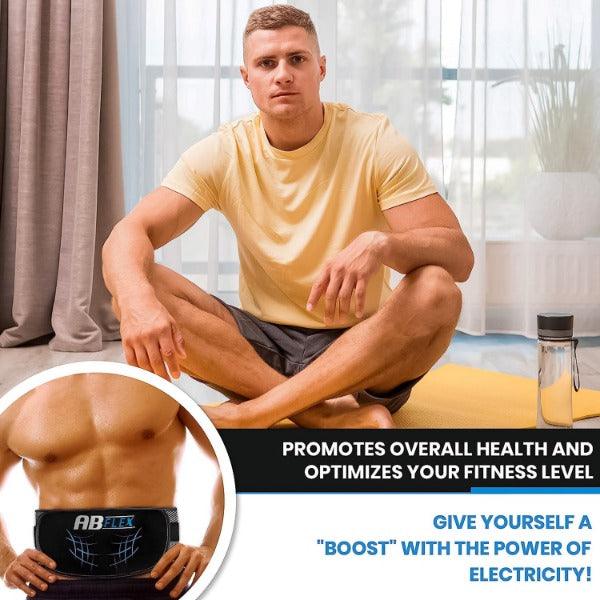 Stomach Toner Belt - ABFLEX Ab Toning Belt and Ab Stimulator for Slender Toned Stomach Muscles

About The Stomach Toner Belt
A solid core can help you improve your balance, posture, and stability. Stomach toner belt also helps with lower back pain and minimizes the risk of sports-related injuries. Electrical pulses cause the nerves in the abdomen area to contract and relax.

99 Different Levels of Intensity
The hand-held, simple-to-use controller allows you to control 10 belly-busting levels with 99 intensity levels. Your health is literally in your hands. Begin slowly and gradually increase your resistance. Remember to always supplement with a healthy diet and occasional exercise.
Physical Therapists Recommend It for
Imitate Abdominal Workouts:
Electric Muscle Stimulation involves sending electric impulses to your skin through electrodes. In this situation, electromagnetic impulses pass through your abdomen, causing it to contract and relax. In other words, the muscle areas mirror sit-ups and crunches, and each use improves your condition. Don't Replace the pads.

Low-maintenance Machinery:
This belt does not feature pads, unlike other ab stimulators on the market. It's a soft, medical-grade belt that wraps securely around your waist. Based on comments from exercise physiologists, it has been configured with the perfect workout setting. The end result? A longer shelf life with fewer complications.
A Midsection That is Slim and Defined:
Apply a small amount of the gel to your tummy and fasten the belt. Determine the optimal level and intensity for your fitness level using the remote control. The results are virtually instantaneous, which saves time. Success cannot be argued with. You'll become so addicted to having fit abs that you'll never want to go back.
Feel Its Power at Work:
All you need to get started is a little droplet of gel (included) on the circle pads. Even at the lowest frequency level, you will feel it working. Begin with 30 minutes of use and gradually increase your time. Are you feeling uneasy? You've just recognized an area that needs more focus.
Included is a Carrying Case
You'll soon get addicted to rock-hard abs and never want to miss a chance to tone. Apart from the belt and bag, we've included an extra carrying pouch so you can work out wherever you are. You will also be guided by an extensive instruction manual.
Condition: Brand-new, unused, unopened
Type: Electronic Toning Belt
Department: Unisex Adults
Body Area: Ab Muscles
Sport/Activity: Gym & Training
Color: Pink, Black
Power Source: Battery
Be Maskura Fit
Our Happy Hoopers
30 Minutes Daily Fun Workout
The smart hula hoop counts your burned calories, tracks how long you work out, and records other vital information.
Easy Installation Process
Our Smart Weighted Hula Hoop has a carefully planned design with 27 knots placed in hoop's circumference.
27 Detachable Knots
Our Smart Weighted Hula Hoop has a carefully planned design with 27 knots placed in hoop's circumference.
Let customers speak for us
It works
Bought this to replace my old slender tone belt. I'm still getting used to the programs but I like the width of the belt and that you use conductor gel and not pads, as the pads seem hard to get. Easy to control using the hand held control unit. Pleased with purchase and would recommend.
Excellent product
It performs admirably with a wide range of intensities.
It is well-fitting, lightweight, and comfy.
Should have purchased this one first.
Great product
I am quite happy with this ABTONER since I can already feel it working and yes, I am beginning to notice a difference. I would suggest this item.
Shark Shaver Pro - Platinum Electric Skull Shaver For Head & Face
Best Electric Men's Shaver