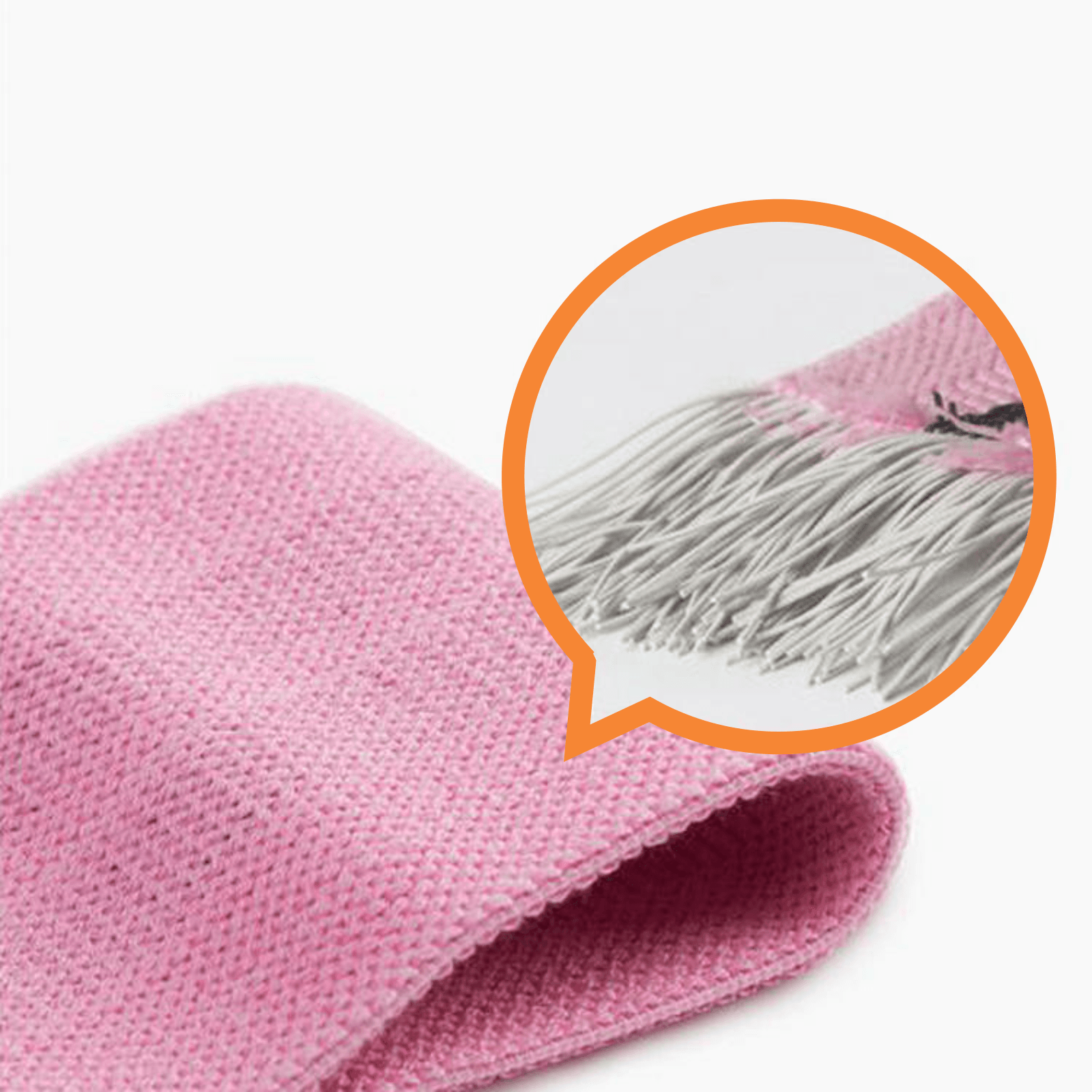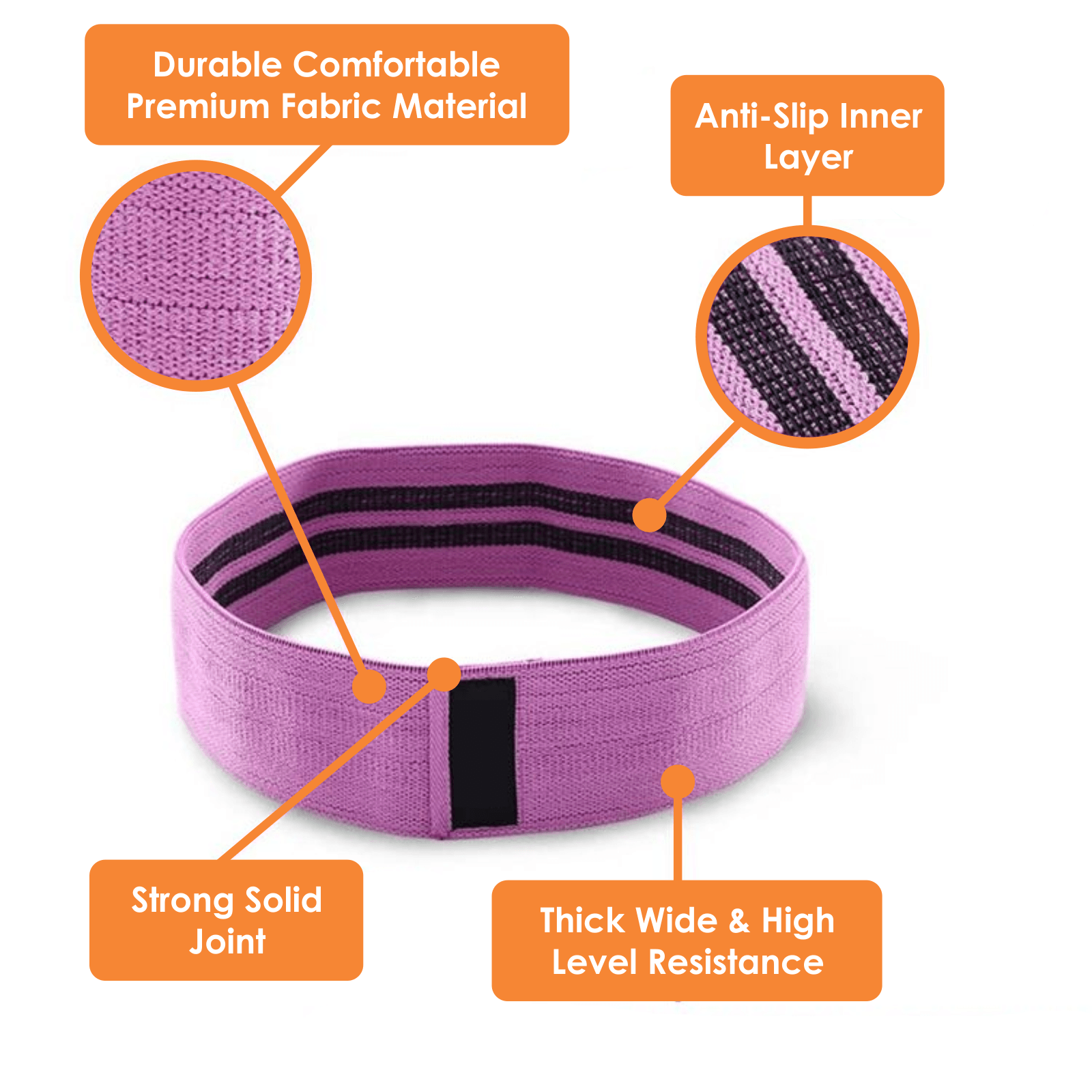 Strongest Resistance Bands - Fabric Resistance Bands Set 3 Heavy Duty Booty Glute Hip Circle Butt Non Slip

About Strongest Resistance Bands
The best exercise tool to advance your training is our recent fitness sensation Strongest Resistance Bands! For the highest resistance possible training experience. These bands were exclusively created utilizing premium materials. Discover the wonderful qualities and advantages of these resistance bands by reading about their benefits and features.
For fitness aficionados of all levels, our Premium Fabric Resistance Bands are a crucial complement to any training regimen. Because they are composed of high-quality cloth. These bands will last and resist tearing even during rigorous workouts.
Features to Buy Strongest Resistance Bands
Design of Strongest Resistance Bands:
Contrary to conventional rubber resistance bands, these strongest resistance bands are comprised of a supple, non-slip fabric. In addition to feeling pleasant on the skin, the fabric structure stops the bands from rolling up or pinching during movements, guaranteeing a hassle-free workout.
Several Resistance Levels:
You may customize your exercises to meet your strength and fitness goals using the set's range of resistance levels, from light to heavy. These bands contain the ideal resistance to properly test your muscles according to your experience as a fitness exerciser.
Full Body Workout Strongest Resistance Bands:
You can engage multiple muscle groups in your body with these resistance bands. Including your legs, glutes, arms, shoulders, and core. To develop a toned and sculpted physique, incorporate them into your program for squats, lunges, bicep curls, shoulder presses, and several other workouts.
Travel-friendly Strongest Resistance Bands:
The bands are extremely portable due to their small size and lightweight. They are simple to transport in the storage pouch that is included, enabling you to keep up your exercise routine whether you are at home, in the gym, or on the go.
Effective Result:
These resistance bands can be used for a variety of activities because they are adaptable. They meet all of your fitness requirements. From strength training and toning to physical therapy and stretching, making them a fantastic resource for cross-training and injury prevention.
Suitable for All
:
The set comprises bands with various resistance levels, making it appropriate for users at all skill levels. you can level up to higher resistance bands for more challenging workouts as your strength grows for tougher workouts.
Note: It's important to consult with a fitness expert or healthcare provider before beginning any new workout program. Especially if you have any pre-existing medical concerns.
With our Premium Fabric Strongest Resistance Bands, you can maximize the effectiveness of your workouts. These bands will surely improve your fitness journey and assist you in effectively achieving your goals, whether they involve strengthening, increasing flexibility, or toning your muscles. With our premium fabric resistance bands, get ready to burn calories and see results!
Condition: A brand-new
Usage: Commercial Use, Home Use, Semi-Commercial Use
Muscle Group: Legs, Thighs
Indoor/Outdoor: Both
MPN: Resistance Bands, Fabric resistance bands
Type: Resistance Band
Features: Premium Quality, Long Lasting, Workout Anywhere, Carry them Anywhere, Versatile
Material: Fabric
Color: Pink, Black, Aqua, Raspberry Red
Sport/Activity: Glute Activation, Glute Training, Exercise, Gym & Training, Weight Lifting, Yoga

Be Maskura Fit
Our Happy Hoopers
30 Minutes Daily Fun Workout
The smart hula hoop counts your burned calories, tracks how long you work out, and records other vital information.
Easy Installation Process
Our Smart Weighted Hula Hoop has a carefully planned design with 27 knots placed in hoop's circumference.
27 Detachable Knots
Our Smart Weighted Hula Hoop has a carefully planned design with 27 knots placed in hoop's circumference.
Let customers speak for us
These bands are fantastic! They carry out the directions on the box exactly. They are robust, thick, and stay in place while you work out. Excellent hues are also. I wholeheartedly endorse!
Shark Shaver Pro - Platinum Electric Skull Shaver For Head & Face
Best Electric Men's Shaver