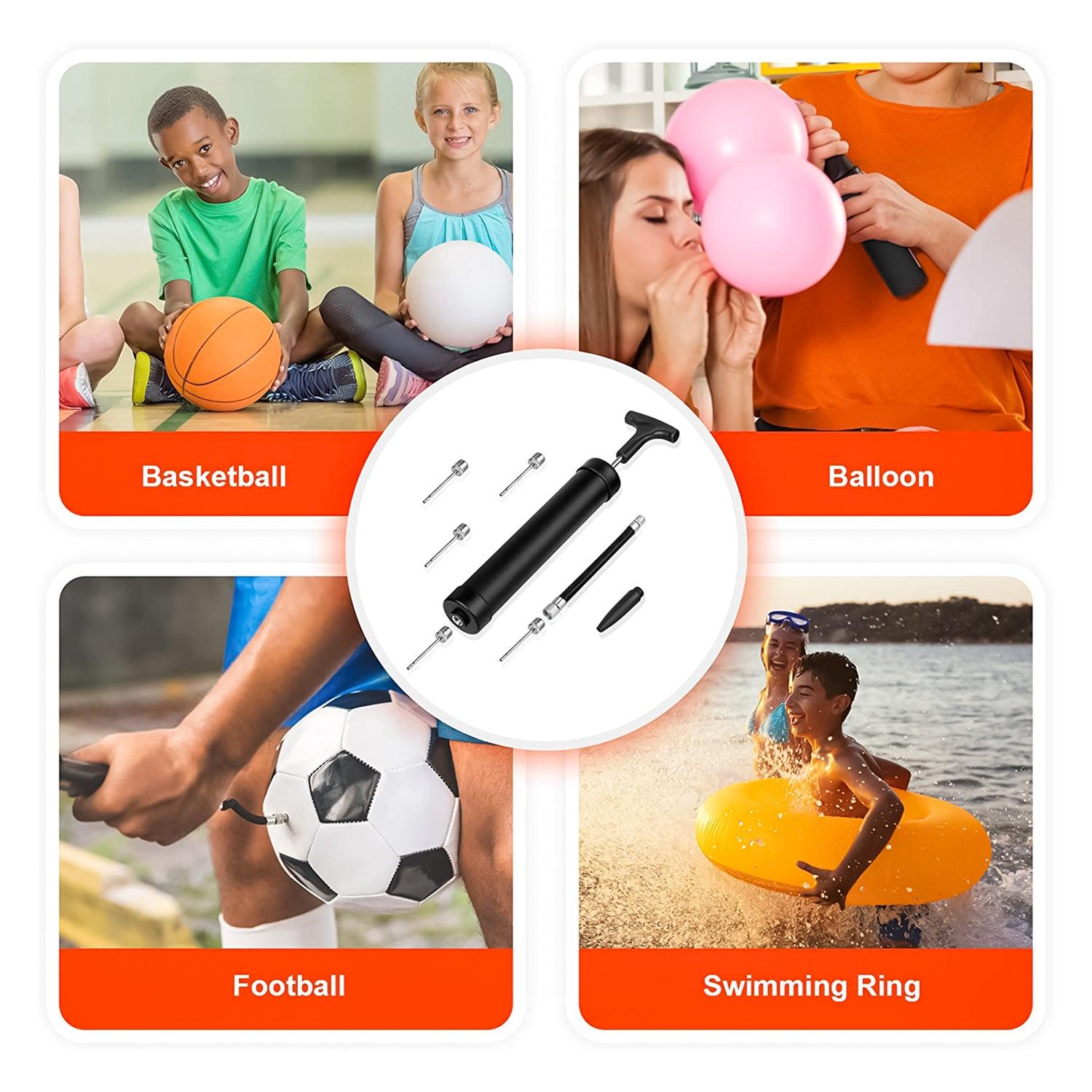 T-Handle Pumper - BLACK Sports Ball Pump Tyre Football T-Handle Pumper Air Mini Bicycle Inflating

About T-Handle Pumper
Compact and Portable Bike Floor & Sports Ball Air Pump – Bicycle Tire Pump with Puncture Kit.
Mini Bike Tyre Pumper
Mini Bike Tyre Pumper is an instant solution to repair your bike tire. Most Bicycles include mount kits and Inflatables that Are Compatible
High quality and brand new. A unique design made of aluminum alloy and high-quality ABS material that is durable and well-built. A T-shaped handle ensures a better grip while pumping air. Footpads provide additional stability while pumping.
The pump has a high-pressure pump and a compact design. Easily mount the tire pump to your bicycle with the mounting bracket. An air hose lets you reach valves that are difficult or awkward to reach.
Multipurpose pump: can be used to pump bicycles and motorcycles and Includes Mount Kit volleyballs, basketballs, footballs, soccer balls, sporting equipment, balloons, and inflatable toys. Small, lightweight, and easy to transport.
Be Maskura Fit
Our Happy Hoopers
30 Minutes Daily Fun Workout
The smart hula hoop counts your burned calories, tracks how long you work out, and records other vital information.
Easy Installation Process
Our Smart Weighted Hula Hoop has a carefully planned design with 27 knots placed in hoop's circumference.
27 Detachable Knots
Our Smart Weighted Hula Hoop has a carefully planned design with 27 knots placed in hoop's circumference.
Let customers speak for us
A Must-Have for Bike Rides
I never leave for a bike ride without this mini pump. It's a must-have for any cyclist who wants to ensure they have properly inflated tyres and a smooth ride.
Quick Inflation
This mini pump inflates my bike tyres quickly and efficiently, which is great when I'm in a hurry and need to get on the road.
Great for Traveling
I love how portable this mini bike tyre pump is. It's small enough to fit in my backpack or luggage, making it the perfect tool for travelling with my bike.
Perfect for Small Tyres
I have a small folding bike with tiny tyres, and this mini pump is the perfect size for them. It provides enough air pressure to keep them properly inflated without taking up too much space.
Affordable and Reliable
I was pleasantly surprised by how affordable this mini pump is. It's a reliable and effective tool that won't break the bank.
Shark Shaver Pro - Platinum Electric Skull Shaver For Head & Face
Best Electric Men's Shaver