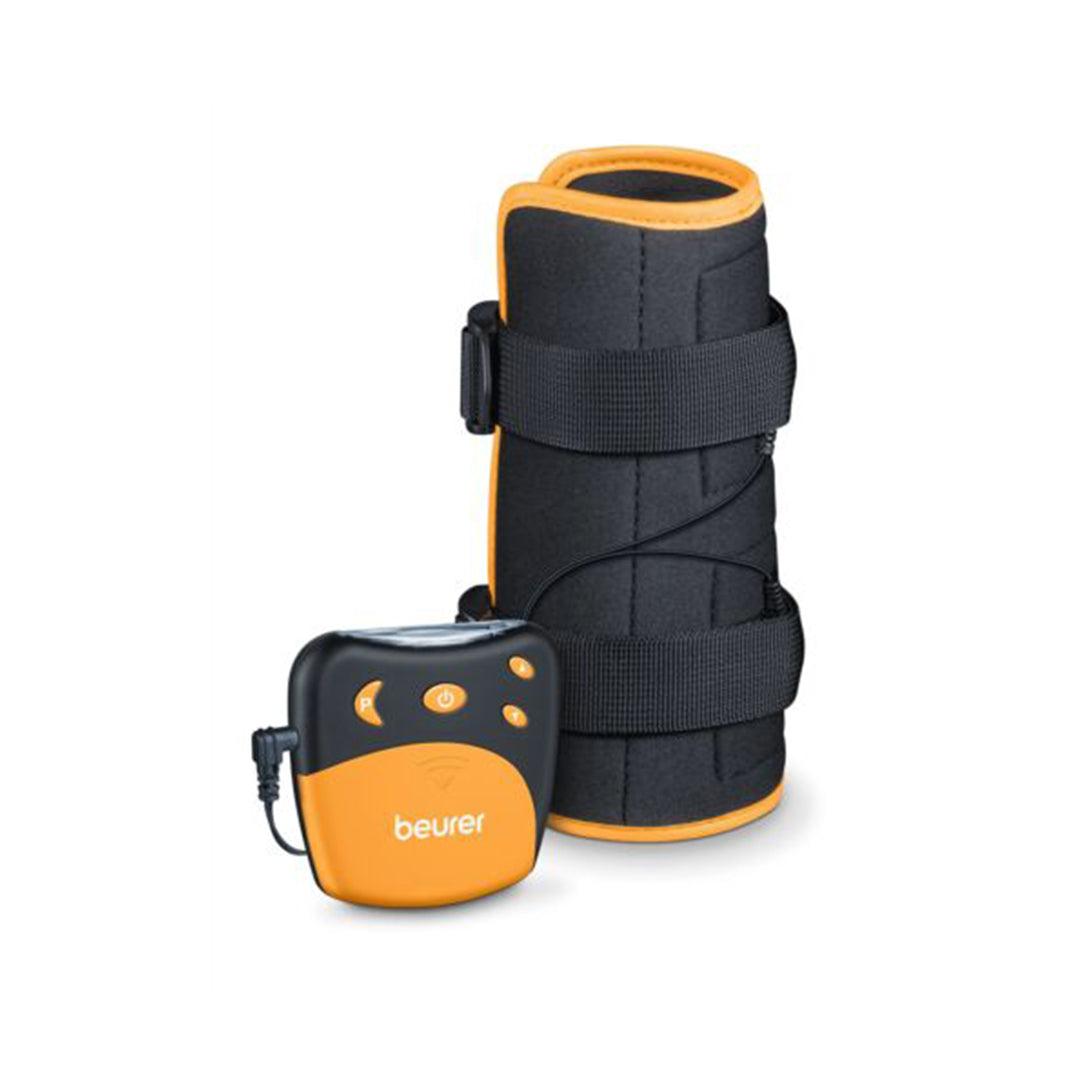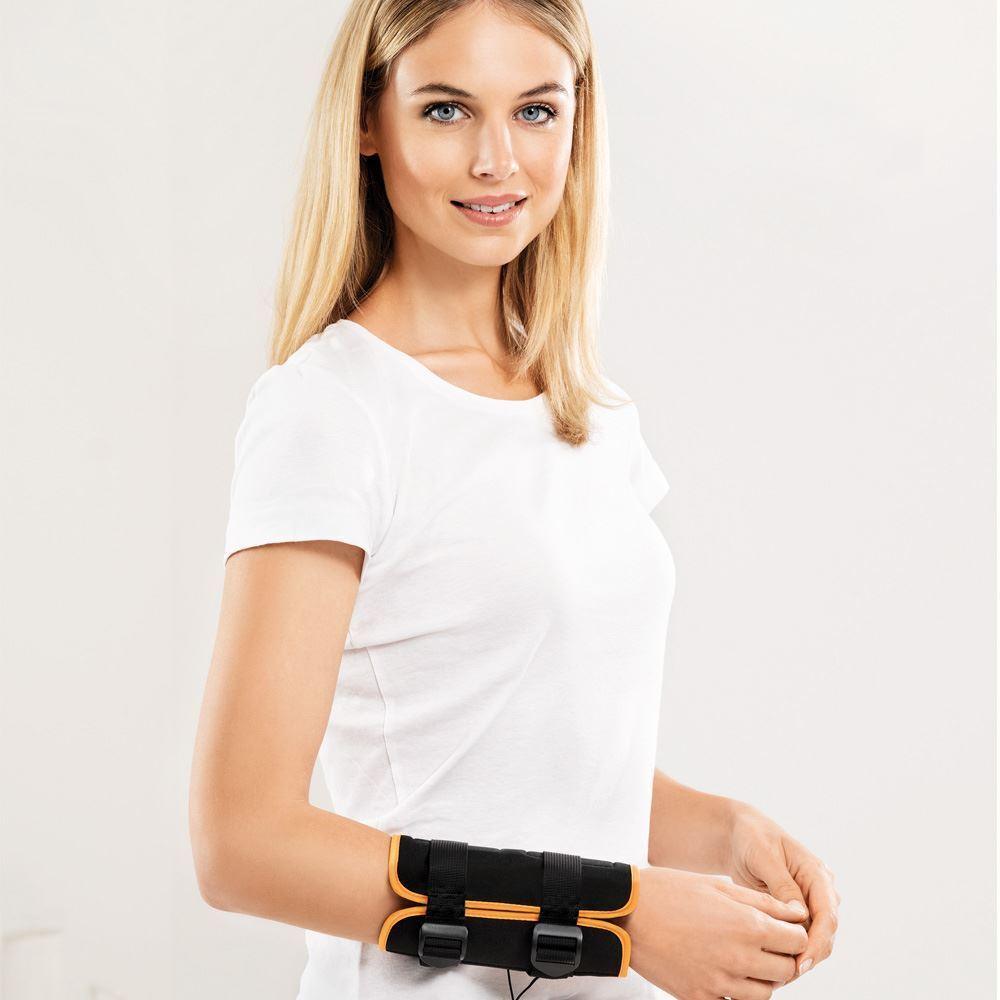 Tens Muscle Stimulator - Lower Arm TENS Pain Relief Therapy Device

About Tens Muscle Stimulator
An innovative device created to deliver focused and efficient pain management for the lower arm region is called the Tens muscle stimulator. This cutting-edge tool uses Transcutaneous Electrical Nerve Stimulation. (TENS) technology to reduce pain and discomfort, which makes it perfect for people with a variety of lower arm ailments or discomfort.
Features of Tens Muscle Stimulator
TENS Pain Relief Technology:
This therapy tool makes use of TENS technology, which sends low-frequency electrical pulses to the afflicted area of the lower arm. These electrical pulses activate the body's built-in painkillers, block pain signals, and encourage endorphin release, resulting in efficient and non-invasive pain treatment.
Targeted Pain Relief with Tens Muscle Stimulator:
This gadget, made especially for the lower arm, delivers precise and concentrated pain relief. Making it the perfect treatment for ailments like -
Carpal tunnel syndrome.

Repetitive strain injuries.

Arthritis.

General discomfort in the lower arm region.
Customizable Settings:
The gadget normally has different preset settings and customizable intensity levels to meet different pain treatment requirements. Users can customize the therapy to suit their preferences and amount of discomfort, ensuring a unique experience.
Easy Controls:
The gadget has a simple control panel with simple settings and a clear digital display. Users can use the device without difficulty thanks to its simplicity.
Portable Tens Muscle Stimulator:
The device is portable and lightweight, making it simple to use at home, at work, or while traveling. You can get pain treatment whenever and wherever you need it thanks to its portability.
Rechargeable Battery:
Most devices include a rechargeable battery, which eliminates the requirement for regular battery replacements. Both practical and environmentally responsible, this feature.
You May Check It Out: Best Tens Machine UK
Safe & Non:
InvasiveThe Tens Muscle Stimulator provides a non-invasive, drug-free, and safe way to manage pain. When taken as instructed, there are very few chances for negative effects.
Reusable:
Reusable electrode pads that stick to the skin for targeted therapy are included with many devices. The device's longevity is ensured by the ease with which these pads can be changed as needed.
The Tens Muscle Stimulator is a cutting-edge and efficient treatment option for people who have pain, discomfort, or conditions in their lower arms. It uses TENS technology to provide precise and focused pain treatment, assisting users in reducing discomfort and raising their general quality of life.
Batteries 3 x 1.5 V AAA batteries (included)
Countdown timer: 2 Electrodes
Adjustable intensity: Safety switch-off
Tens: 4 TENS Programmes
Product dimensions: 8.6 x 8.3 x 3.6 cm
CE Certified Medical Device: 3-Year Warranty

Be Maskura Fit
Our Happy Hoopers
30 Minutes Daily Fun Workout
The smart hula hoop counts your burned calories, tracks how long you work out, and records other vital information.
Easy Installation Process
Our Smart Weighted Hula Hoop has a carefully planned design with 27 knots placed in hoop's circumference.
27 Detachable Knots
Our Smart Weighted Hula Hoop has a carefully planned design with 27 knots placed in hoop's circumference.
Let customers speak for us
Worth its weight in gold
I run, and this one works well for preventing injuries because it uses water instead of gel or padding.
Shark Shaver Pro - Platinum Electric Skull Shaver For Head & Face
Best Electric Men's Shaver