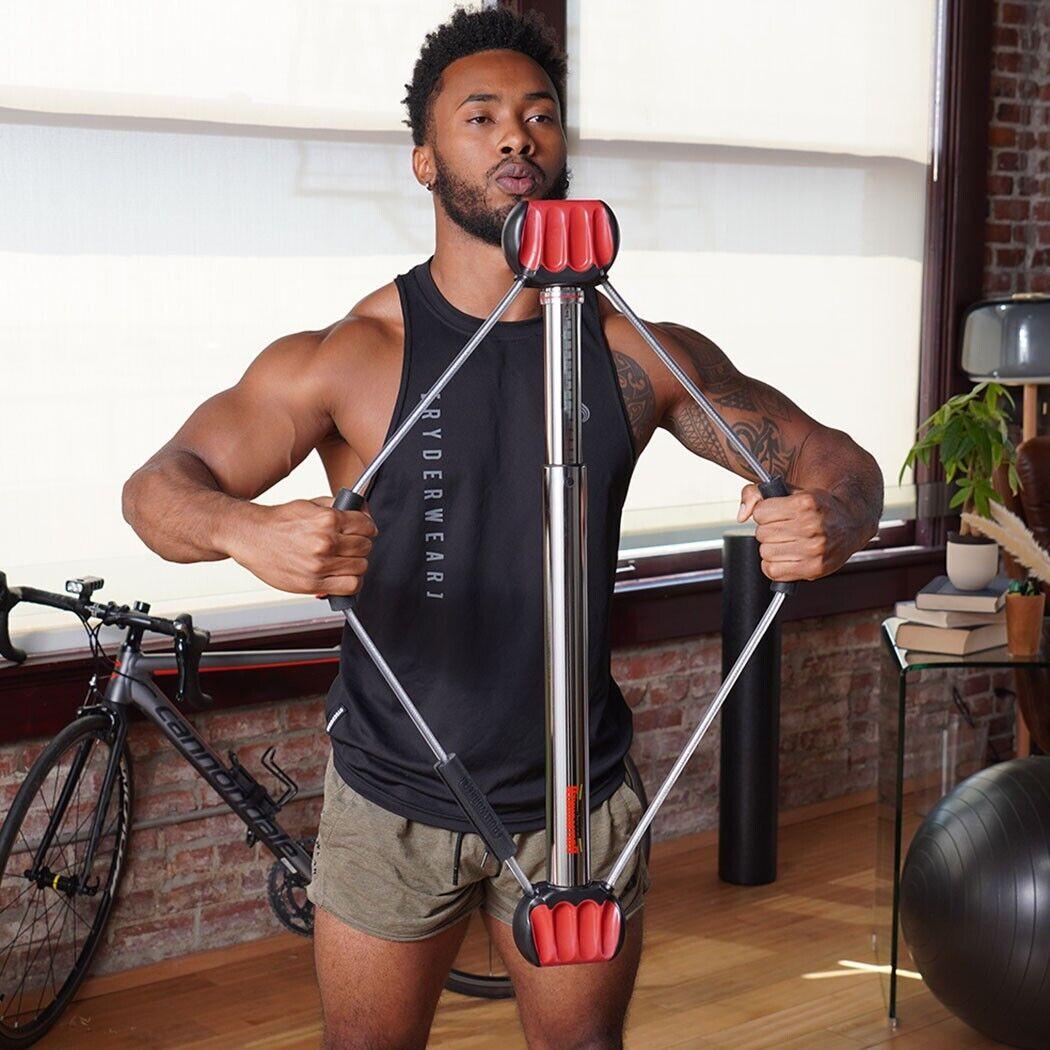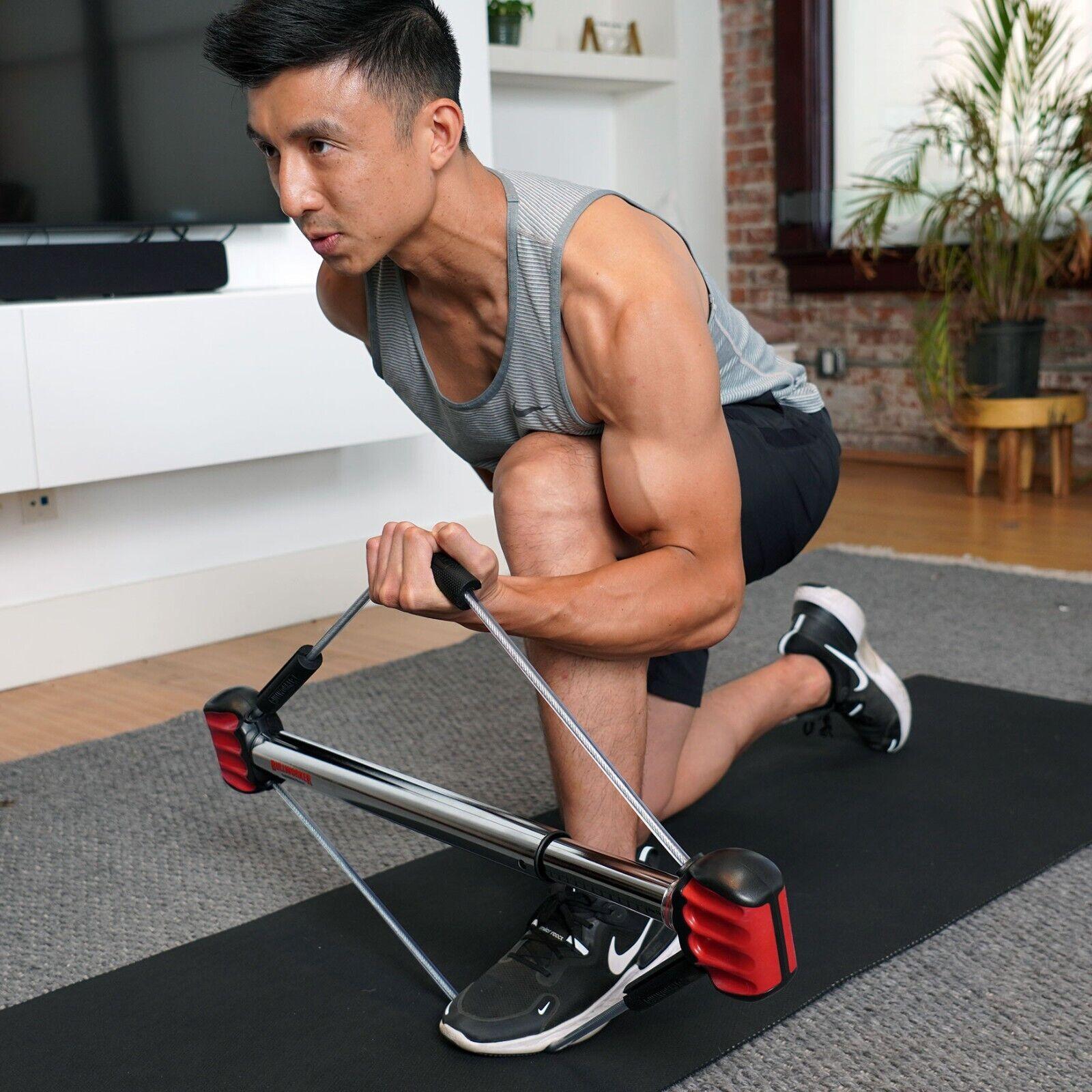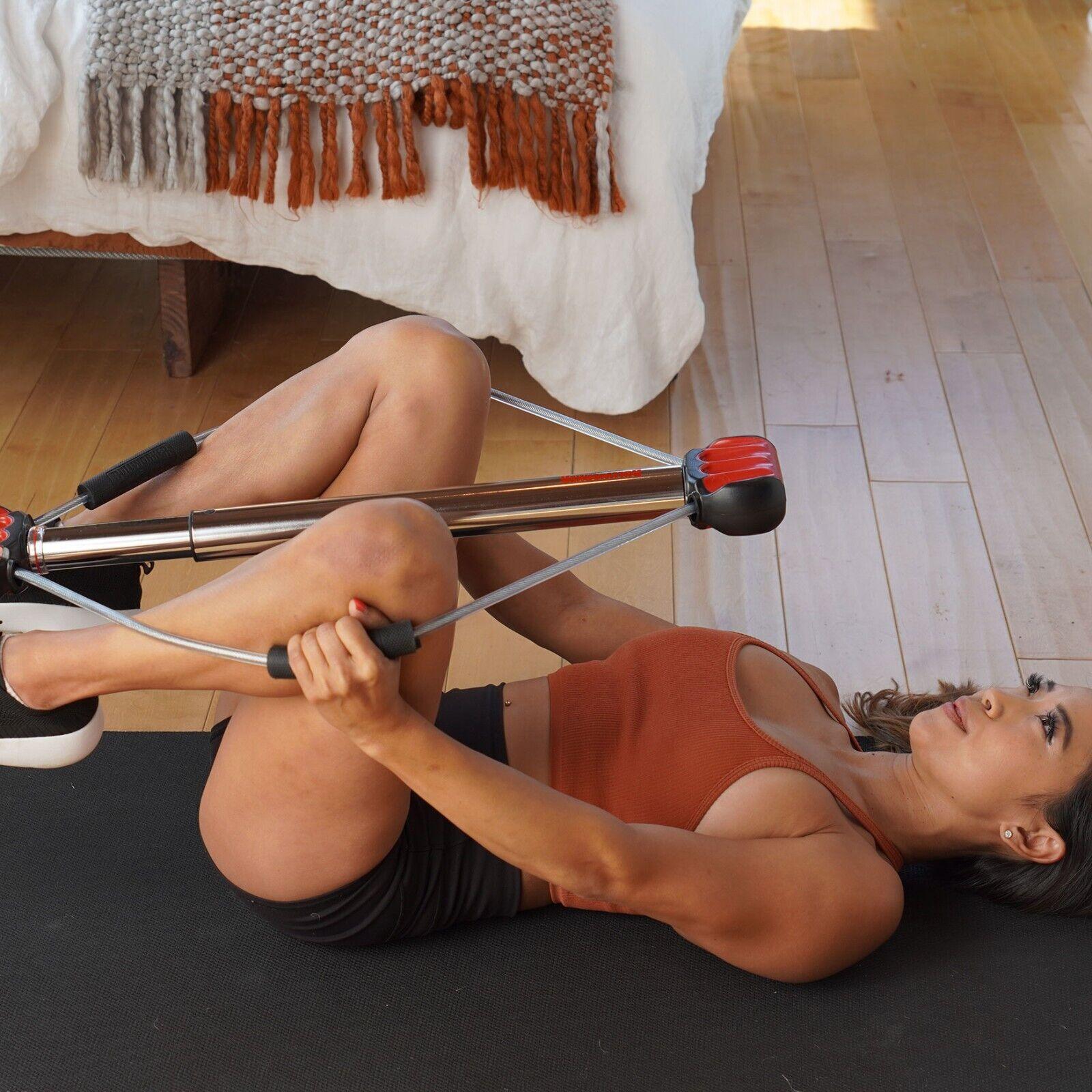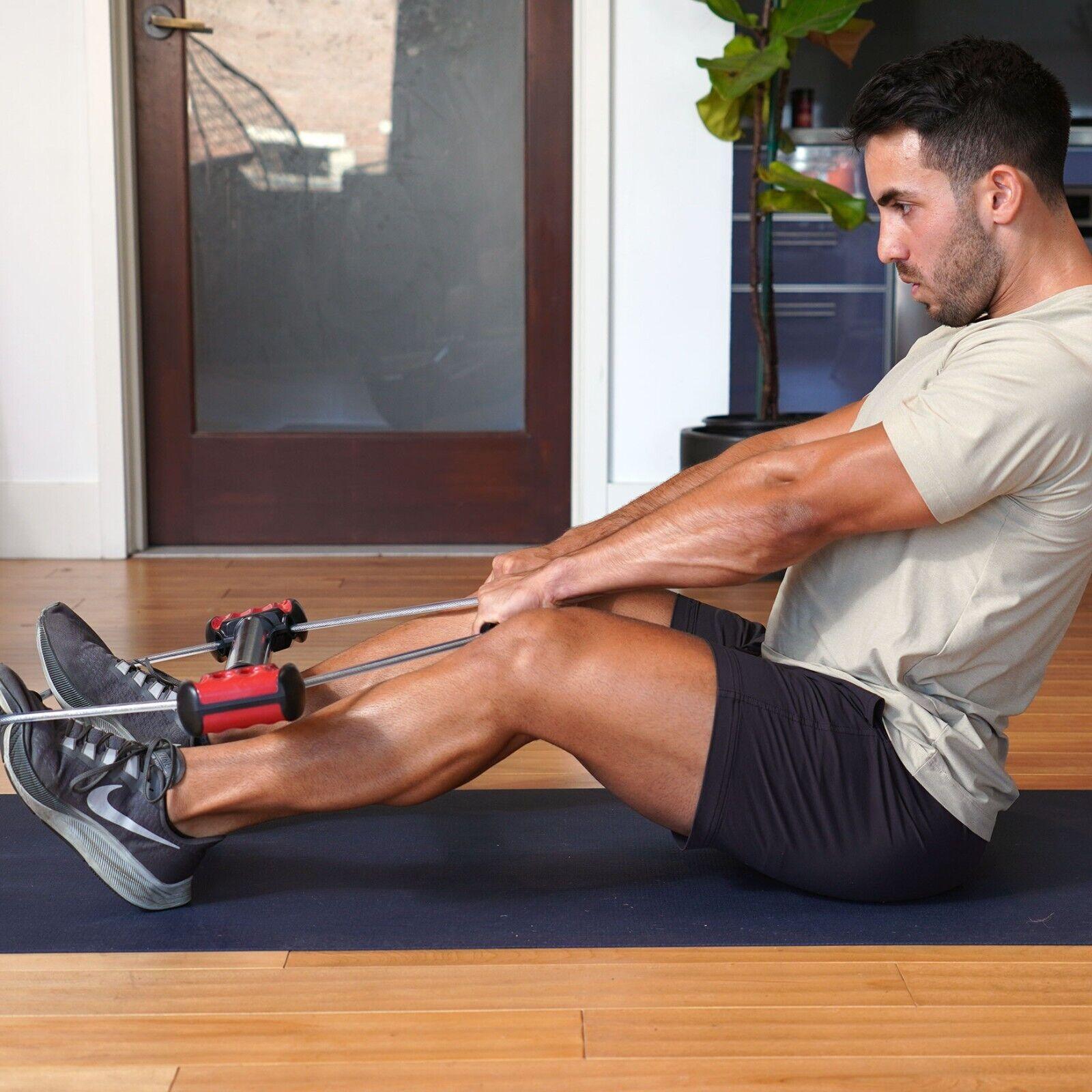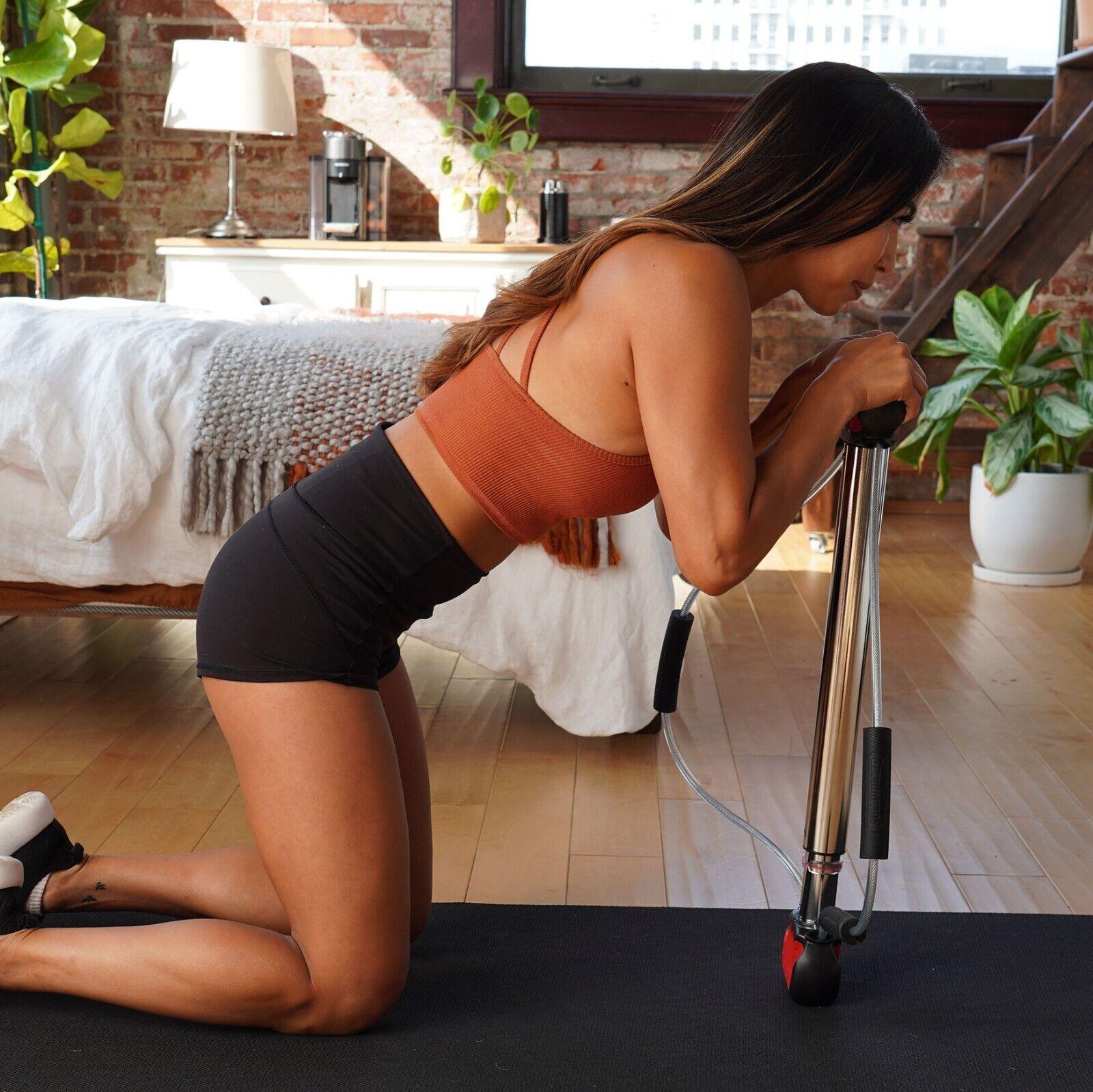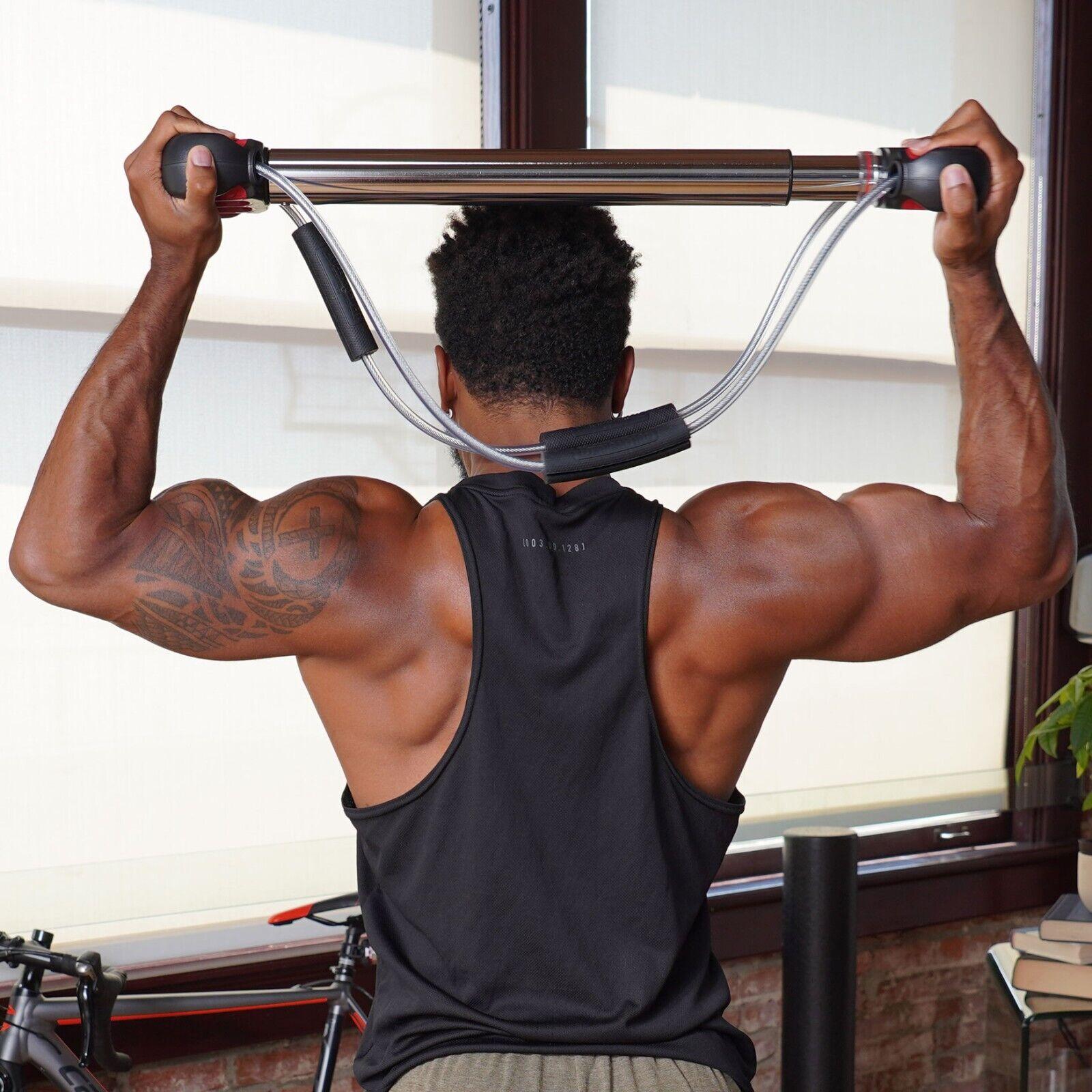 The Bullworker Exerciser - 90mm Bow Portable Home Gym for Strength Training

About The Bullworker Exerciser
The bullworker exerciser is an easy-to-use personal gym, you can shape your legs, build your chest, sculpt your back, tone your abs, strengthen your shoulders, and more.
Bullworker's Bow Classic barbell focuses on muscle growth using 7-second isometric holds, which have been shown to engage more muscle fibers and increase strength up to 66% more quickly than lifting weights.
Choose from resistance ranges of 0–40 pounds, 0-70 pounds, 0-100 pounds, 0-130 pounds, and 0-160 pounds.
Ideal for fat-burning and safe, quick muscle training at home or on the go.
Bullworker is a pioneer in providing you with low-impact, functional strength and fitness that builds stronger, more flexible bodies for a healthier, more active lifestyle. By selecting one or a combination of our fitness disciplines, you can begin to reap the rewards of Bullworker training. Get ready for a quick change in your physique.
Benefits - 
Strong Resistance: To swiftly increase muscle size and strength, use high resistance levels.
Muscle Toning and Targeting: To concentrate on muscle targeting and toning with muscular concentration, use lower resistance levels.
Low-impact exercise: When it comes to increasing your bone and muscle density, go the simple route.
Practice your triceps: Utilize your full-featured personal cable machine. To build and tone your triceps, perform the triceps pushdown and other workouts.
Bullworker: The Science Behind It
Over 200 tests were conducted over a ten-year span as part of the study at the prestigious Max Planck Institute in Germany. Although five workouts per week are required for best results, impressively, just one workout per week is enough to sustain your gains.
At the University of Connecticut, Professor James A. Baley put the theory of isometrics to the test with a group of undergraduate students. According to the study, the isometric training group improved on tests assessing increases in strength, endurance, coordination, and agility three times more quickly than the sports training group.
You May Check It Out: Chest Expander
Stations: Arm Curl, Back Leg Curl, Butterfly, Cable Crossover, Lat Pull Down, Leg Extension, Leg Press, Shoulder Press
Type: Home Gym
Usage: Commercial Use, Home Use, Semi-Commercial Use
Sport/Activity: Gym & Training

Be Maskura Fit
Our Happy Hoopers
30 Minutes Daily Fun Workout
The smart hula hoop counts your burned calories, tracks how long you work out, and records other vital information.
Easy Installation Process
Our Smart Weighted Hula Hoop has a carefully planned design with 27 knots placed in hoop's circumference.
27 Detachable Knots
Our Smart Weighted Hula Hoop has a carefully planned design with 27 knots placed in hoop's circumference.
Let customers speak for us
A very practical device
The ability to swap out the resistor allows us to select the solution that works best for everyone 🏋
Shark Shaver Pro - Platinum Electric Skull Shaver For Head & Face
Best Electric Men's Shaver