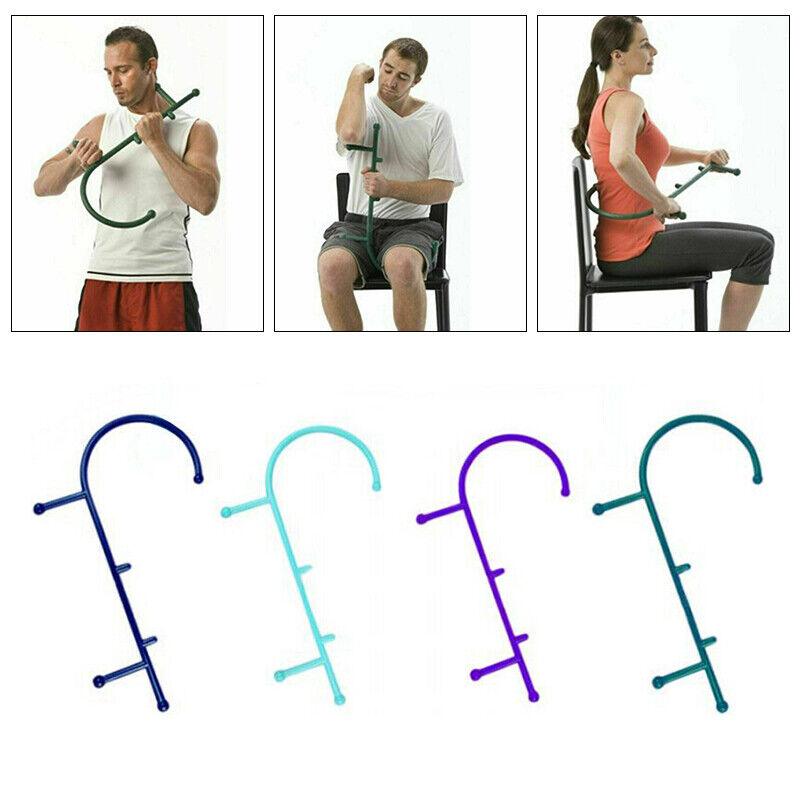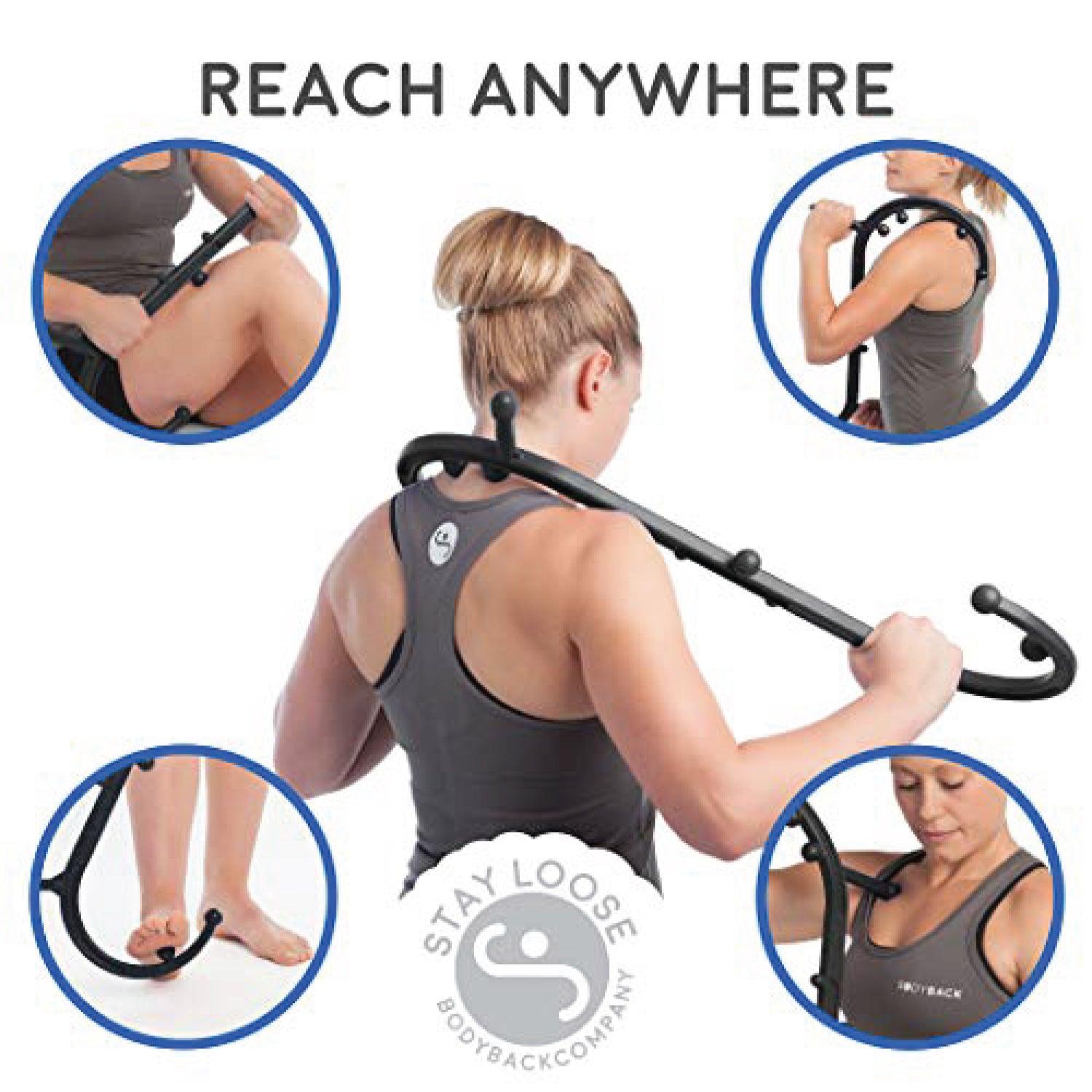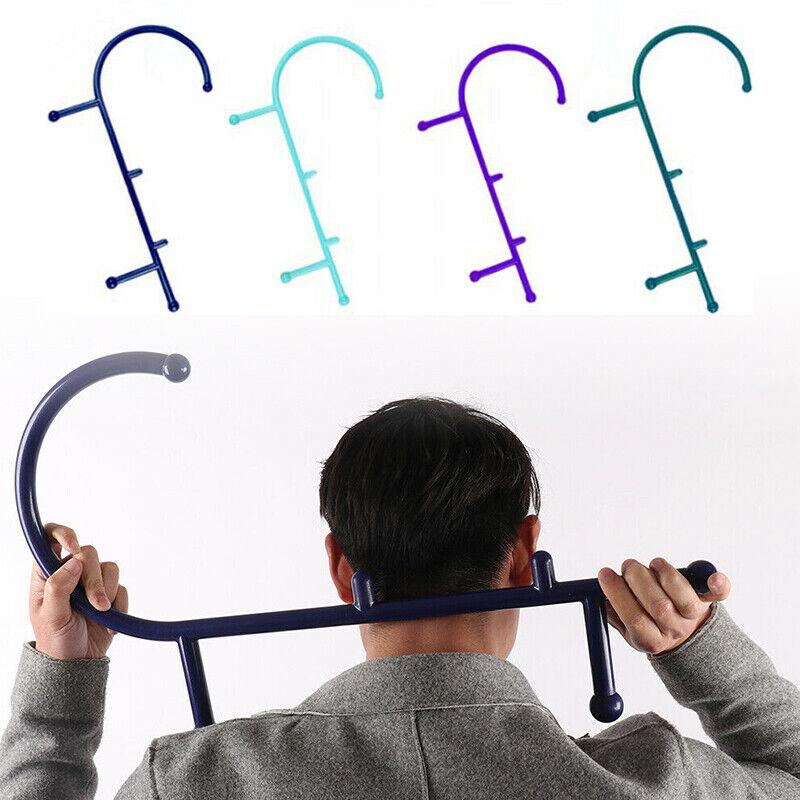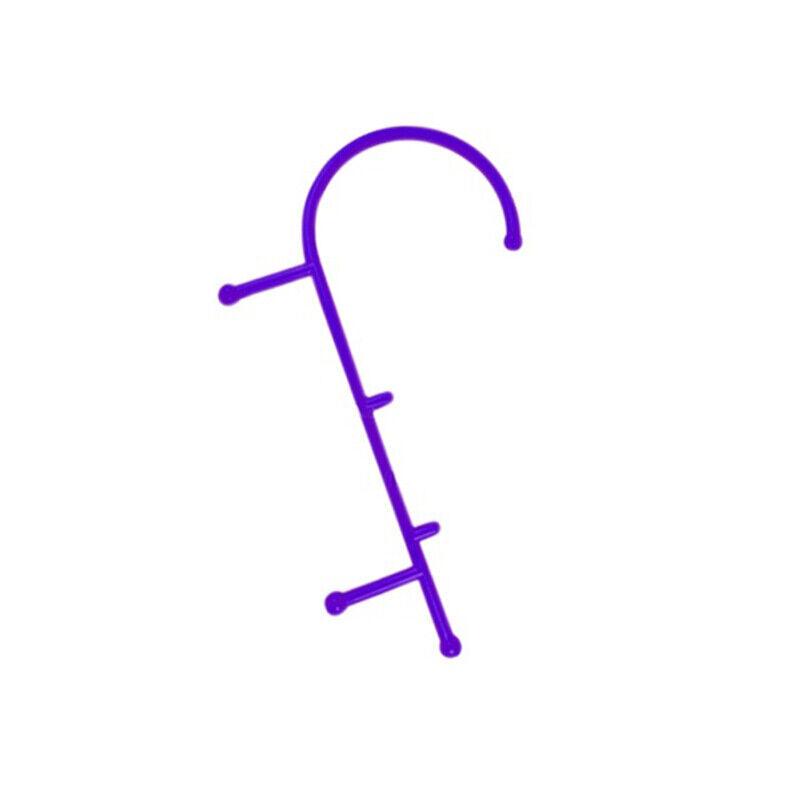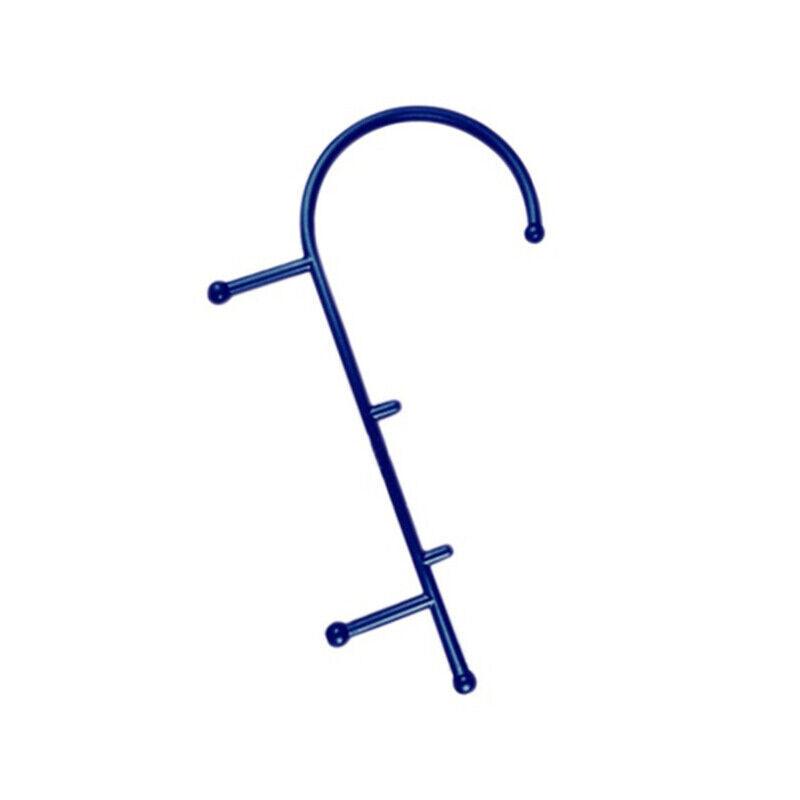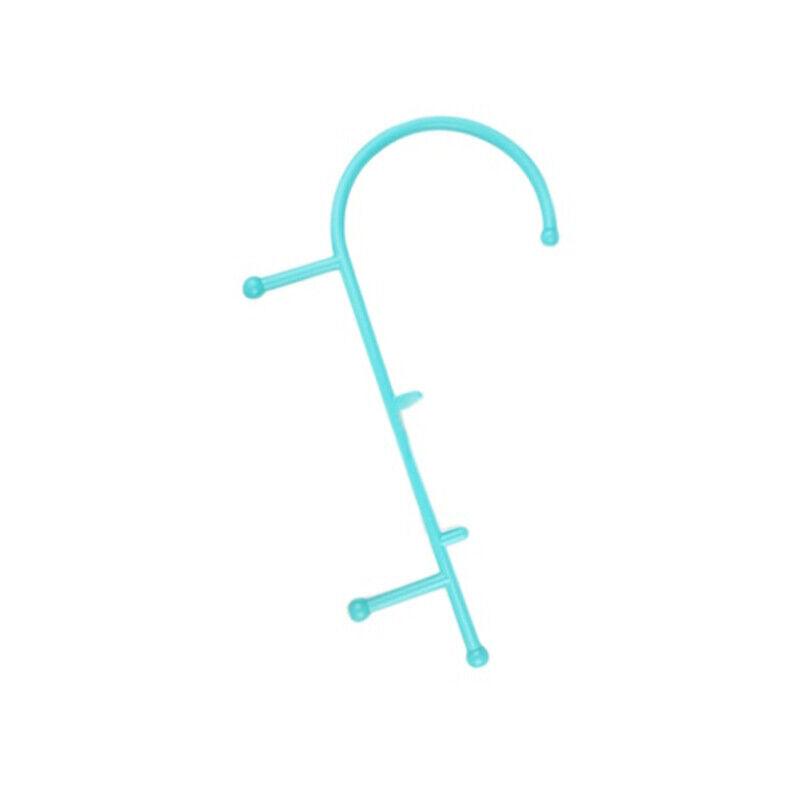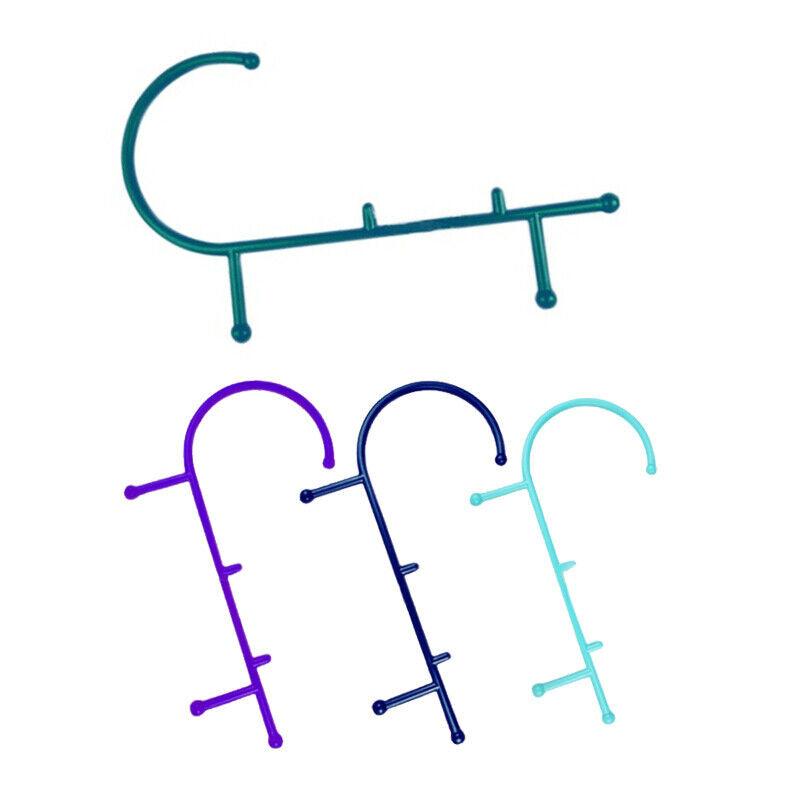 Trigger Point Massage Stick - Hook Body Muscle Relief Back Deep Massage Tool

About This Item :
Using the Trigger Point Massage Stick Hook, you can provide relief by focusing on painful trigger points. The unique hooked structure enables you to reach tight muscles throughout the entire body, and the rounded knobs mimic the motion of a massage therapist's thumbs.
Accurately Placed Therapy Knobs :
Back massager sticks can easily find and treat muscular spasms, trigger points, and knots, as well as provide access to all pressure points throughout your body. With the use of massager knobs, you can creatively and successfully relieve muscle stress, tension, myofascial release, and trigger point therapy.
Design of Trigger Point Massage Stick:
The back massager stick's exquisitely sculpted lines and curves represent the ideal fusion of form and purpose. Since each therapeutic node and spike on the self-massage tool can be utilized in any area of the body. From the neck to the feet, it was created to be the ultimate massage hook. The product's handle may be circular thanks to the side flat design, providing an ergonomic non-slip surface for a very simple to-control massaging sensation.
Durable and Robust Materials :
High-quality reinforce polyethylene was used in its construction, making it 5 times stronger than any other trigger point massager and incredibly resilient to handle tremendous pressure. Try using the rounded knob to target a broad area or the pointed knob for a specific part you want rapid relief from. There are three separate knobs for adjusting pressure.
This message hook is lightweight and portable enough to take with you wherever you go. Because it is made of strong but lightweight materials. Deep tissue massages can be given to oneself when at home, at work, or traveling. Popular with athletes and laborers. Massages help reduce discomfort in the muscles throughout the body after strenuous exercise or hard work. The pressure point therapy massager might assist you at this moment.
Multi Usage Trigger Point Massage Stick:
The waist, shoulders, feet, neck, back, buttocks, and legs that are intensely pressed to all parts of the body can be massaged using trigger points. The force is easily directed toward the massage site.
You May Check It Out: Finger Ball Exerciser
Material: Acrylonitrile Butadiene Styrene
Colour : Green
Item dimensions : 62 x 40 x 4.5 centimetres
Product benefits: Relieve muscle pain and back massage

Be Maskura Fit
Our Happy Hoopers
30 Minutes Daily Fun Workout
The smart hula hoop counts your burned calories, tracks how long you work out, and records other vital information.
Easy Installation Process
Our Smart Weighted Hula Hoop has a carefully planned design with 27 knots placed in hoop's circumference.
27 Detachable Knots
Our Smart Weighted Hula Hoop has a carefully planned design with 27 knots placed in hoop's circumference.
Let customers speak for us
Game-Changer for Muscle Relief: Trigger Point Massage Stick
The Trigger Point Massage Stick is a fantastic product that has been a game-changer for me. It's helped me alleviate muscle tension and pain in my back and shoulders. Its ease of use and lack of necessity for any special skills or training make it an excellent option for anyone looking for instant relief.
Improved Flexibility and Reliefwith Trigger Point Massage Stick
I've been using this trigger point massage stick for a few weeks now, and I've noticed a significant improvement in my muscle tension and pain. It's also helped me improve my flexibility and range of motion. Highly recommend!
Recommended Relief for Muscle Tension: Trigger Point Massage Stick
I highly recommend this trigger point massage stick to anyone who suffers from muscle tension or pain. It's a simple but effective tool that can provide instant relief. Plus, it's easy to use and doesn't require any special skills or training.
Affordable Alternative to Massage Therapy: Trigger Point Massage Stick
This trigger point massage stick is a great alternative to traditional massage therapy. It's easy to use and provides targeted relief for muscle tension and knots. It's also a more affordable option in the long run.
Well-Designed and Durable Trigger Point Massage Stick
I love this trigger point massage stick! It's well-designed and allows me to target hard-to-reach areas of my body. It's also made of high-quality materials that feel durable and long-lasting.
Shark Shaver Pro - Platinum Electric Skull Shaver For Head & Face
Best Electric Men's Shaver