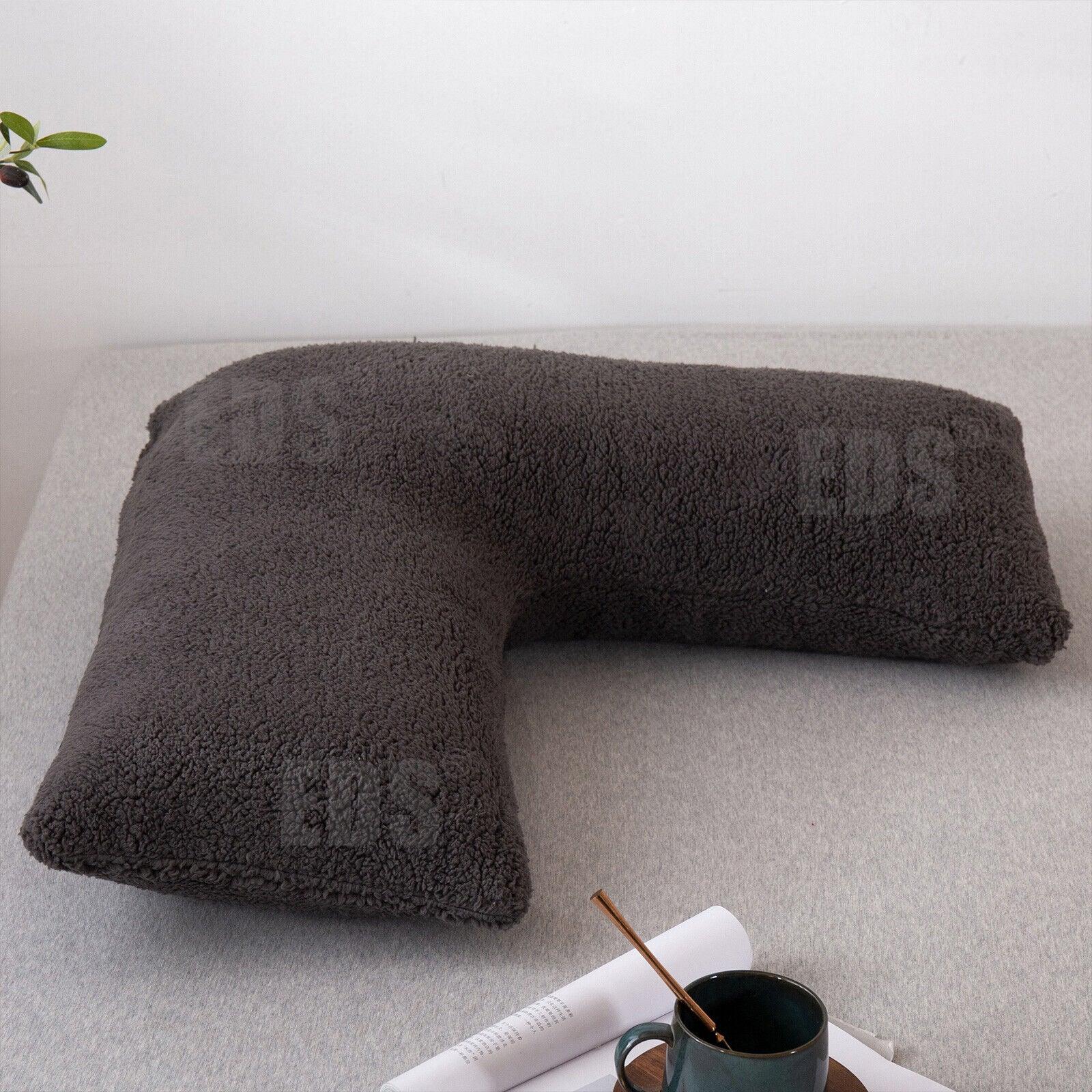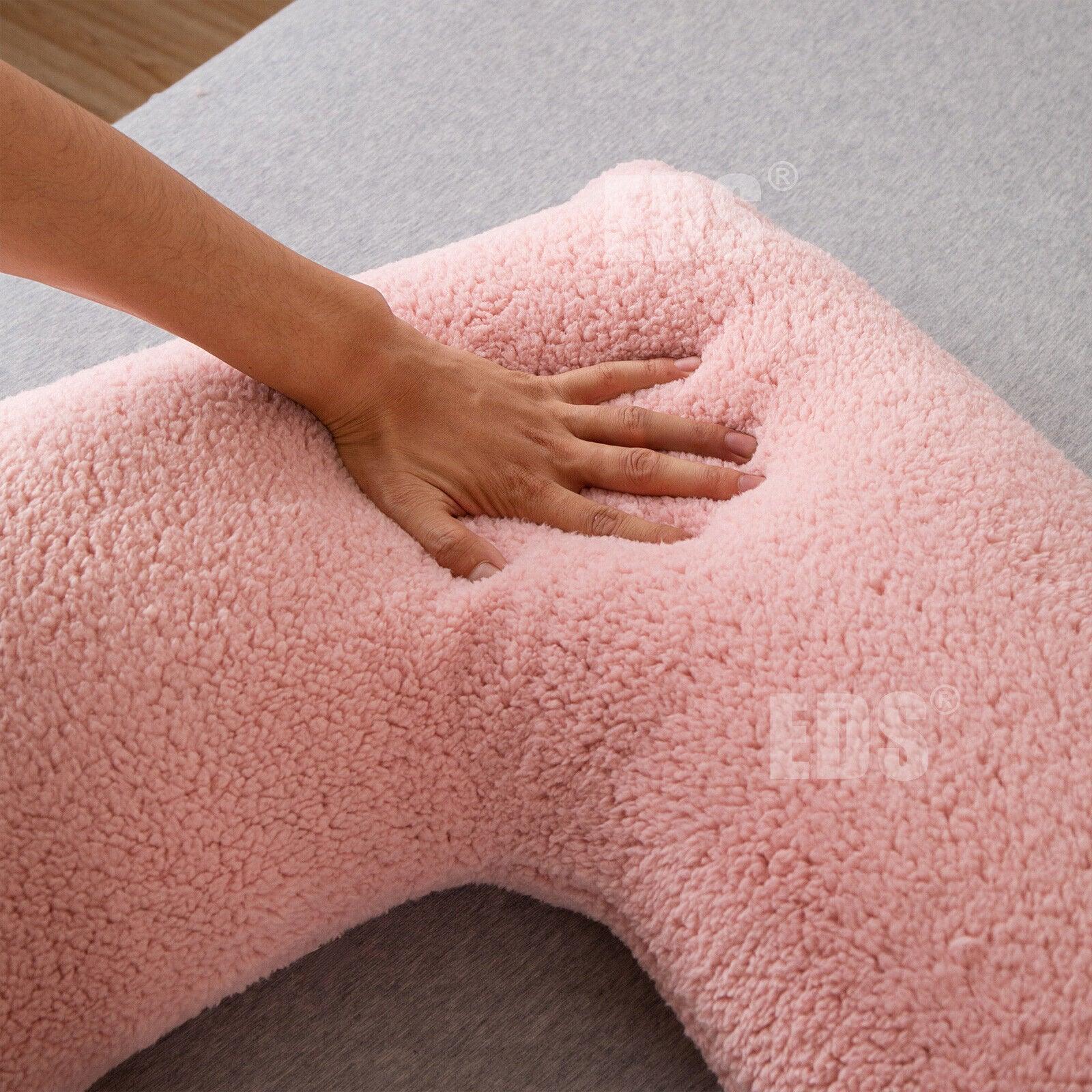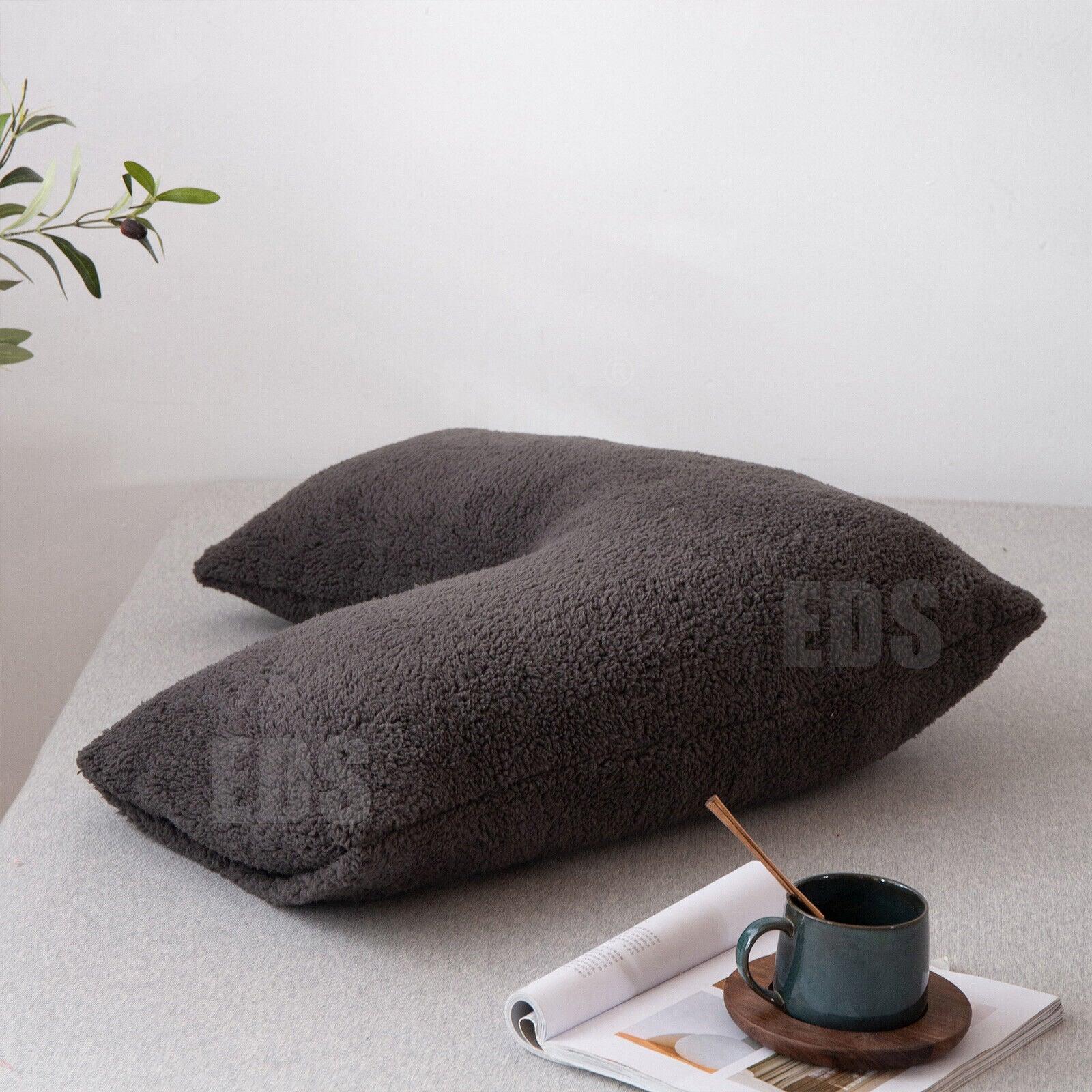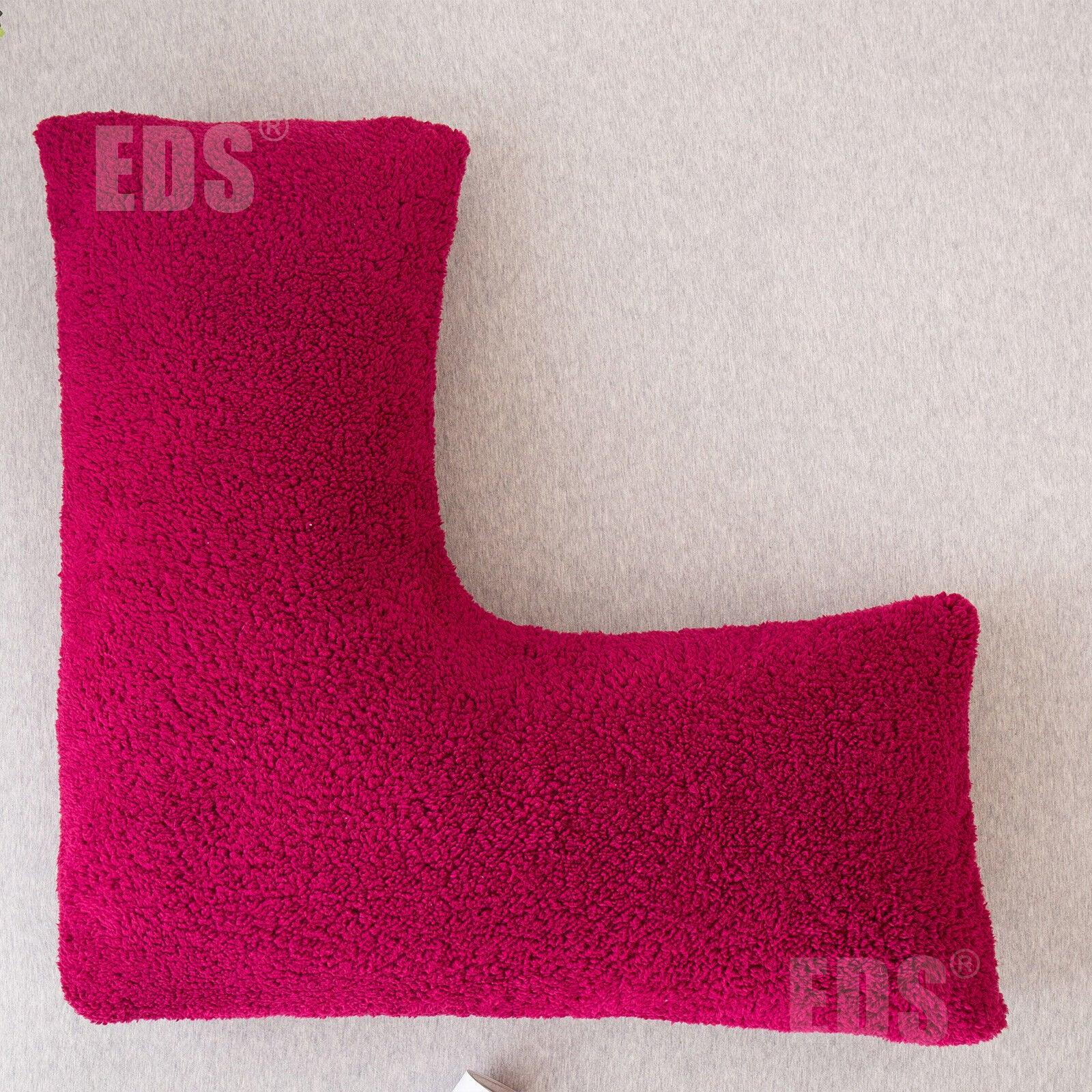 V Shaped Pillows UK - Teddy Fleece Orthopaedic Pillow with Pillow Case Pregnancy Maternity

About V Shaped Pillows UK
Introducing one of the most recent additions to the list - Teddy Fleece V Shaped Pillows UK. This is really one of those things to look for whoever is suffering from back pain problems or for pregnant ladies who feel discomfort and restlessness. This soft and convenient pillow is an exact solution to all those problems. 
Features of V Shaped Pillows UK
Orthopaedic pillow in the shape of a V that is incredibly soft.

These orthopaedic V-shaped pillows are excellent for pregnant women and expectant mothers as well as people with back difficulties. 

Utilising the pillow can ease strain on joints and help prevent aches and pains.

This V-shaped pillow conforms to your head and neck, especially when you're seated, which helps to relieve stiffness in the neck and back.

Additionally, they are perfect for use while watching TV, nursing, or sitting in bed or a chair. 

They are wonderful for allergy patients to use because they are anti-allergenic.

Made from luxurious Teddy Bear Fleece fabric.

1 pillow and 1 pillowcase are included.

Multiple uses include maternity pillows, nursing pillows, reading pillows, and TV pillows.
Benefits of Teddy Fleece V Shaped Pillows UK
Relieve Pain and Discomfort:
By aligning the spine and reducing pressure points, the V-shaped pillow's form helps to relieve pain and discomfort in the neck, back, and hips.
Boosting the Calibre of Sleep:
The importance of getting a good night's sleep for general health and wellbeing. The pillow's soft, comfortable teddy fleece material may make it easier for you to unwind and go off to sleep.
Stop Snoring:
Poor sleep posture is just one of the many causes of snoring. The pillow's V-shaped construction can assist in enhancing sleep posture and minimising snoring.
Avoid allergies:
Teddy fleece is made of hypoallergenic material, making it less prone to cause allergic reactions. As a result, those who suffer from allergies or asthma should consider it.
Easy Clean:
Teddy fleece is a machine-washable material, making it simple to maintain cleanliness.
Teddy fleece V-shaped orthopaedic pillows are an excellent choice if you're seeking a cushion that helps relieve discomfort, enhance your sleep, and stop you from snoring. Highly comforting for pregnant and elderly ladies to beat their discomfort. After all a sound sleep matters. So, what are you waiting for? Buy one for yourself or for someone you care about right away.
Condition: A brand-new, unused, and unworn item
Insulation: V Shaped Teddy Fleece Pillow
Shape: V-Shape
Size: 70 x 35 cm
Fill Material:Microfibre
Material: 100% Microfiber
Department: Adults, Teens
Care Instructions: Machine Wash, Tumble Dry Only
Features: Firm Support, Orthopaedic

Be Maskura Fit
Our Happy Hoopers
30 Minutes Daily Fun Workout
The smart hula hoop counts your burned calories, tracks how long you work out, and records other vital information.
Easy Installation Process
Our Smart Weighted Hula Hoop has a carefully planned design with 27 knots placed in hoop's circumference.
27 Detachable Knots
Our Smart Weighted Hula Hoop has a carefully planned design with 27 knots placed in hoop's circumference.
Let customers speak for us
This is so soft and fluffy! Loved it
Shark Shaver Pro - Platinum Electric Skull Shaver For Head & Face
Best Electric Men's Shaver