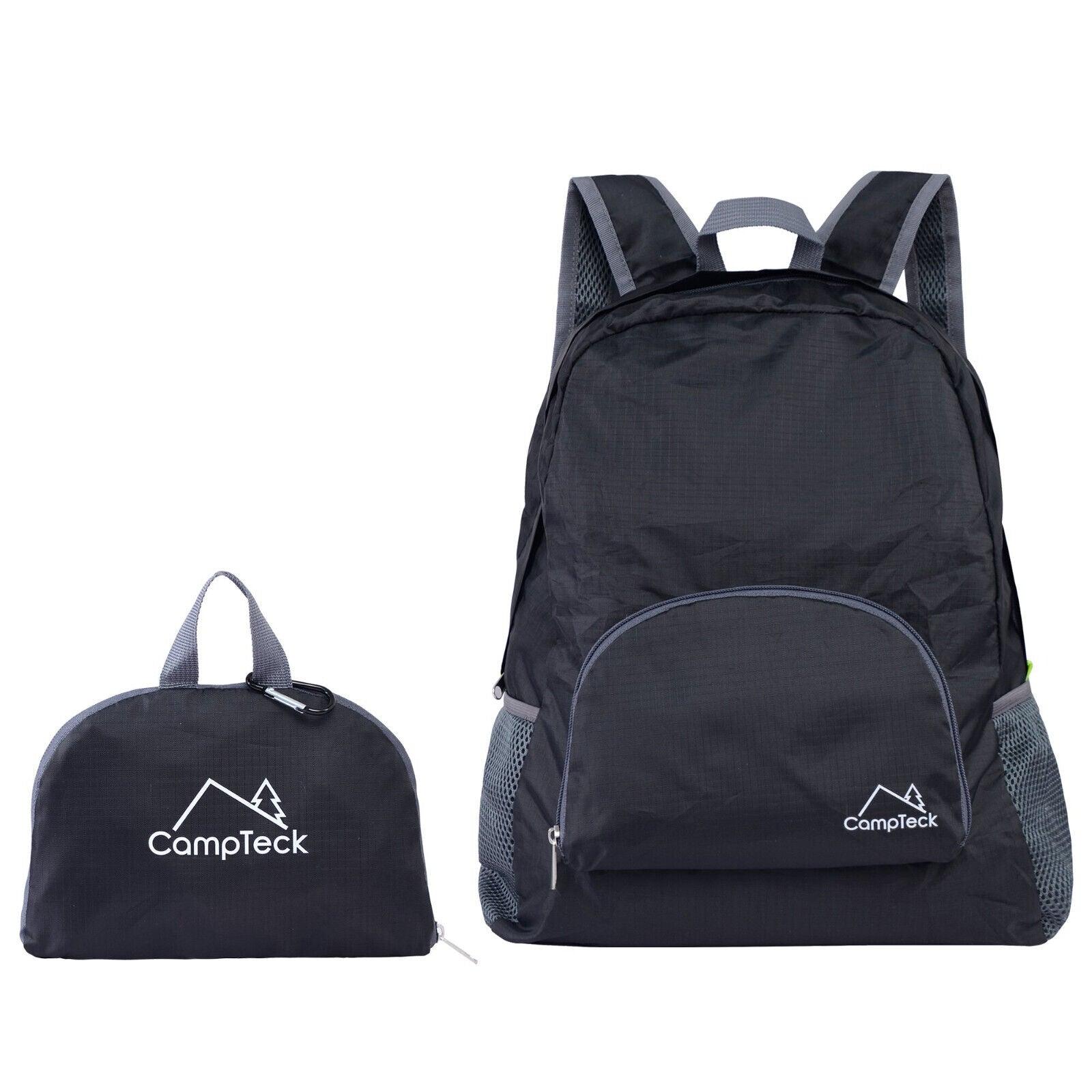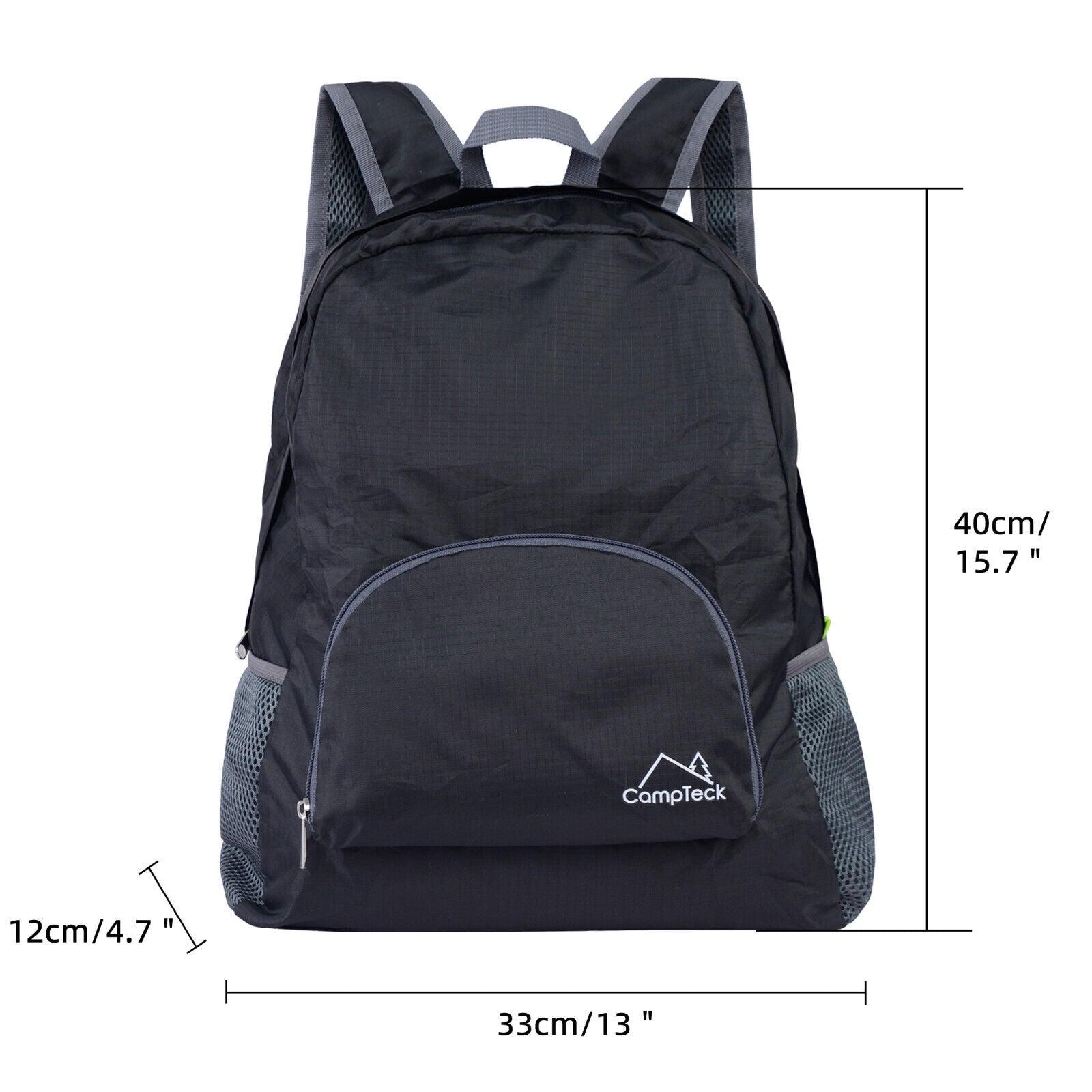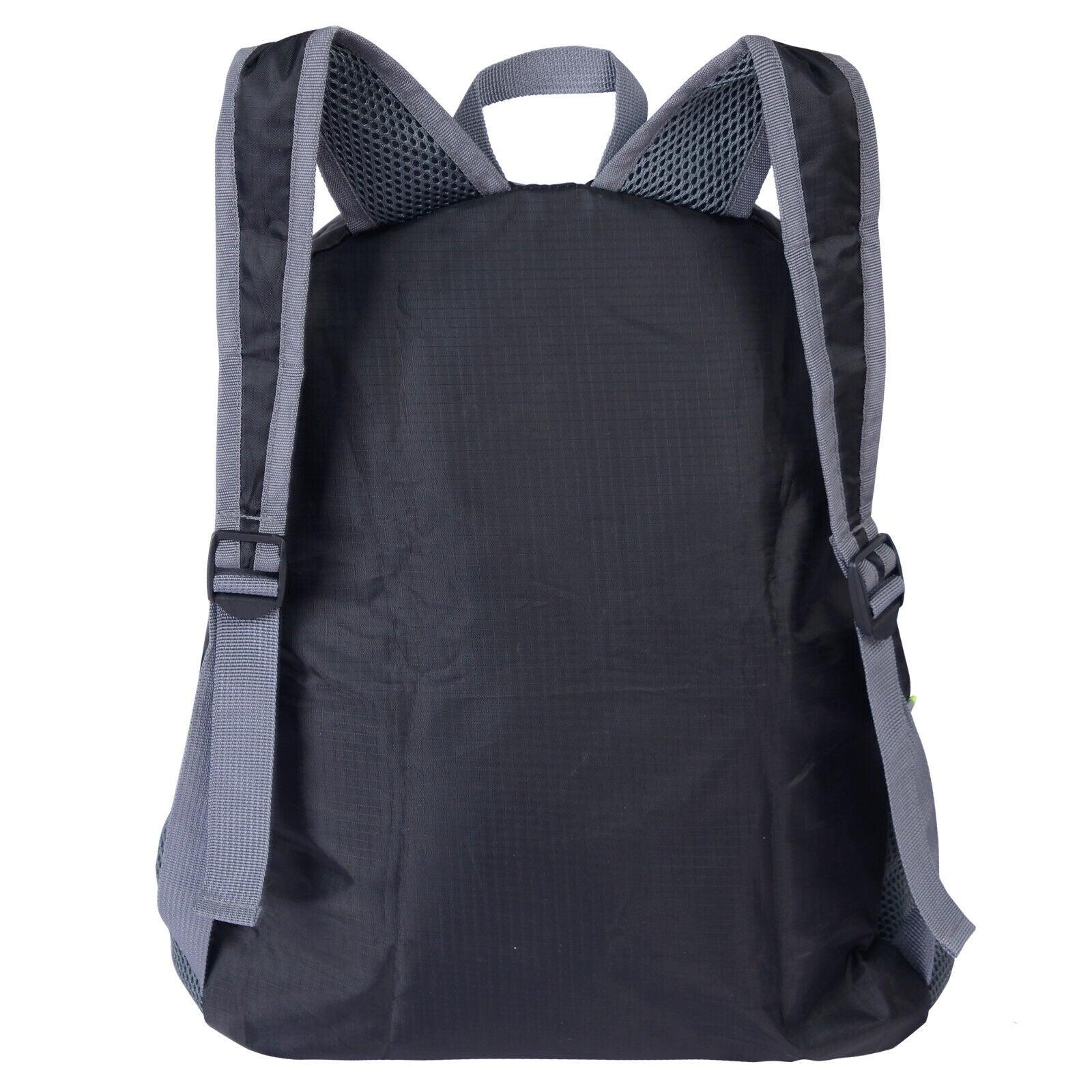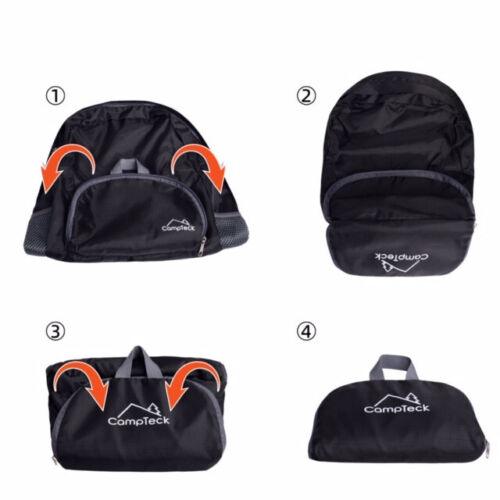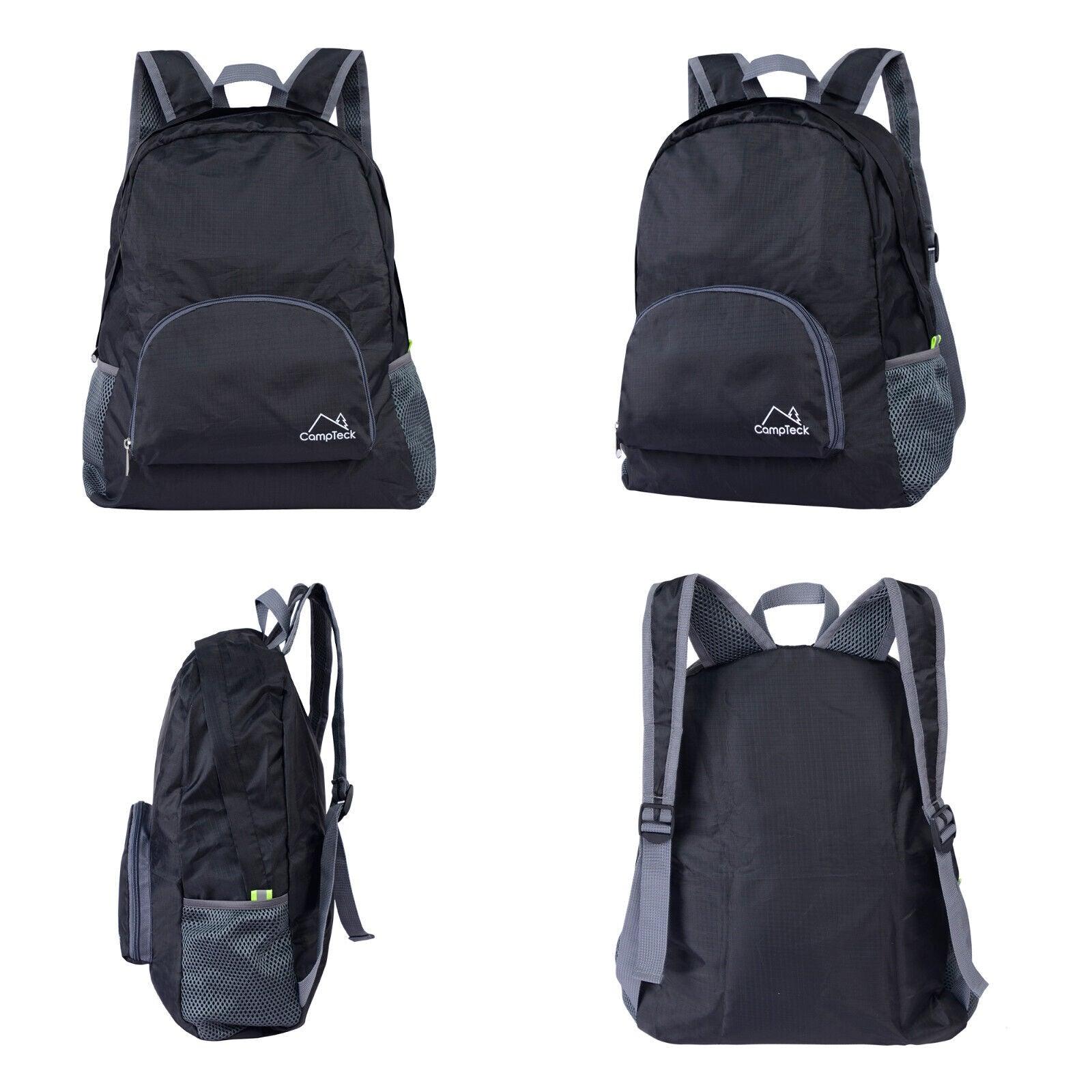 Waterproof Cycling Backpack - Multi-Purpose Cycling Backpack Helmet Backpack Lightweight Storage Carrying Bag Basketball Bag Foldable Nylon Backpack

About This Item:
The Waterproof Cycling Backpack folding rucksack is ideal for everyday usage, day excursions, vacations, travel, school, hiking, biking, camping, and shopping. It also makes a wonderful present for everyone.
The folding travel backpack is composed of polyester fabric with ribs on top, which offers strong, long-lasting performance with little weight and is water-resistant to spills or showers.
Easy to fold and unroll is the huge folding backpack. Once the backpack is folded, the included hook allows you to attach it to other things.
Lightweight Waterproof Cycling Backpack:
Only 175g (0.4 lbs) in weight, with adjustable shoulder straps that are great for traveling. When folded, the integrated storage bag is just small in size and is lightweight and portable. It may be tucked right into a pocket.
Spacious:
Expand Size: Back height 41 cm, base 28.5 x 14 cm. 24 × 16 cm; fold size Ideal for school, day hikes, travel, holidays, camping, and shopping, this lightweight and roomy bag is also great for day excursions.
Capacity:
The main pocket is big enough to hold anything you need. Little interior pocket, ideal for protecting your small items, two side mesh pockets for your umbrella or bottle, and a front pocket for items like your wallet or keys for quick and simple access
Durable Waterproof Cycling Backpack:
Made of ripstop fabric, which is water resistant against light rain and simple to wash and dry. For enhanced security, a double zip is pad-lockable. Strong and tear-resistant, anti-fouling, encrypted nylon material.
Multiuse:
The daypack is ideal for everyday usage, travel, school, hiking, biking, shopping, and other activities. When traveling, clothing that is splash-proof and can keep the inside dry for a brief period of time is a must. Large 28L capacity used for cycling or outdoor activities, with room inside for a basketball, a helmet, shoes, eyeglasses, headphones, water bottles, and other stuff.
You May Check It Out: Storage Dustbin Rubbish Waste Basket
Color: Black
Pattern: Solid
Material: Polyester
Type: Foldable
Capacity: 16L
Features: Storage Pouch, Water Resistant
Brand: CampTeck
Material: Polyester & mesh fabric
Size: (fold) 24x 16cm, (expand) Base 28.5x14cm, height 41cm
Weight: 175 grams / 0.4lbs
Capacity: 16L
Be Maskura Fit
Our Happy Hoopers
30 Minutes Daily Fun Workout
The smart hula hoop counts your burned calories, tracks how long you work out, and records other vital information.
Easy Installation Process
Our Smart Weighted Hula Hoop has a carefully planned design with 27 knots placed in hoop's circumference.
27 Detachable Knots
Our Smart Weighted Hula Hoop has a carefully planned design with 27 knots placed in hoop's circumference.
Let customers speak for us
Perfect backpack
I don't like wearing a backpack while riding unless I really need it.
So this is perfect . It fits in my undertail so I can stow it then break it out only when I need it. Holds up well so far
Spacious and Comfortable
The comfort and space the waterproof cycling bag provides. The backpack provides ample room for storing essentials, such as a helmet, water bottle, and clothing, and how it is designed to distribute the weight evenly for a comfortable fit.
A high-quality bag!
If you're looking for a high-quality, durable, and waterproof cycling backpack, look no further. This backpack is the perfect size for carrying all of your essentials, and the lightweight design makes it comfortable to wear for extended periods. Highly recommend it to any cyclist or outdoor adventurer.
Highly recommend this product!
This waterproof cycling backpack has truly made my outdoor adventures more enjoyable. The multi-purpose design is convenient for carrying all of my gear, and the waterproof feature provides peace of mind during rainy weather. Highly recommend it to any outdoor enthusiast.
Highly recommend it for any cyclist!
I purchased this waterproof cycling backpack for my son who is an avid cyclist. He loves it! The lightweight design is comfortable to wear, and the backpack is spacious enough to fit all of his gear.
Shark Shaver Pro - Platinum Electric Skull Shaver For Head & Face
Best Electric Men's Shaver