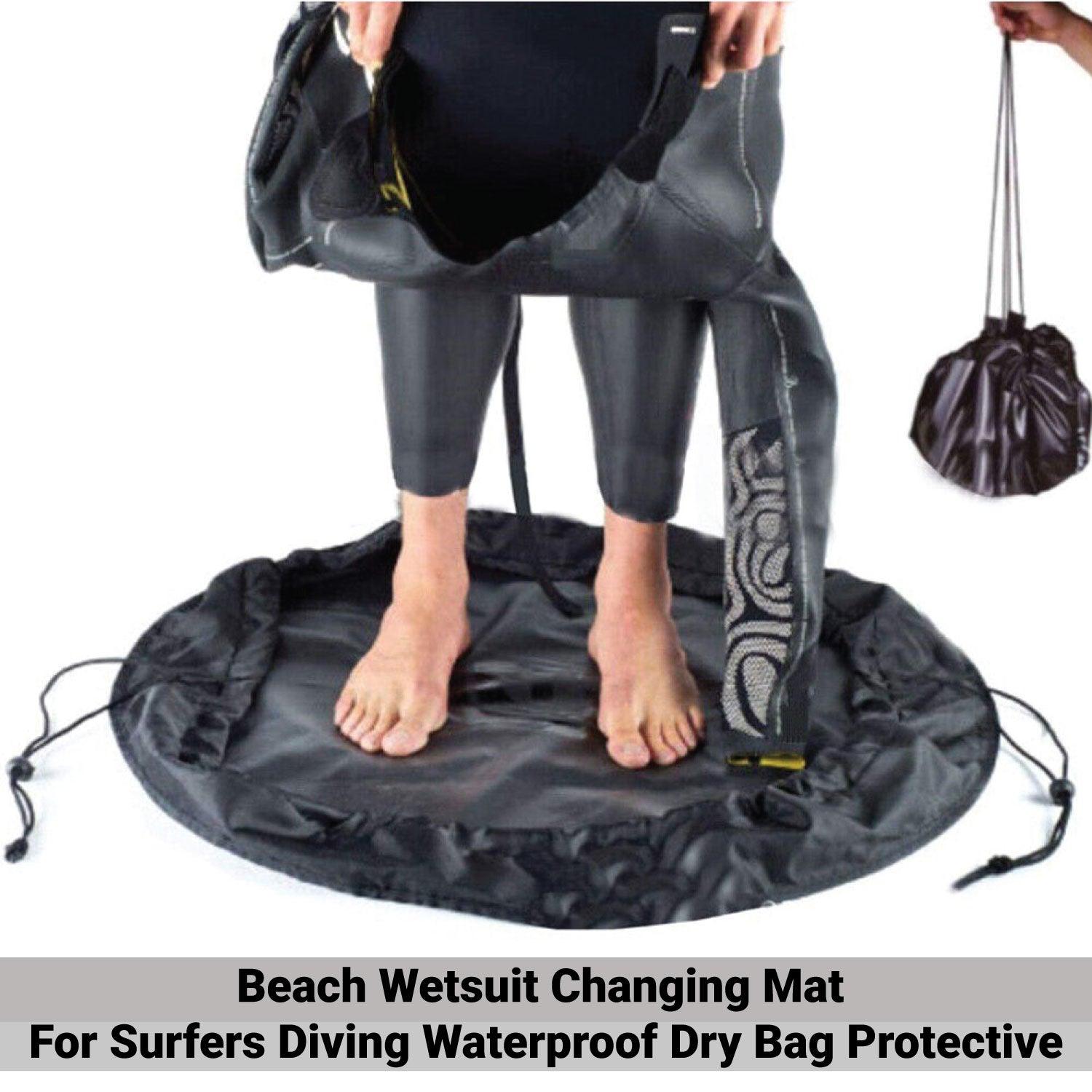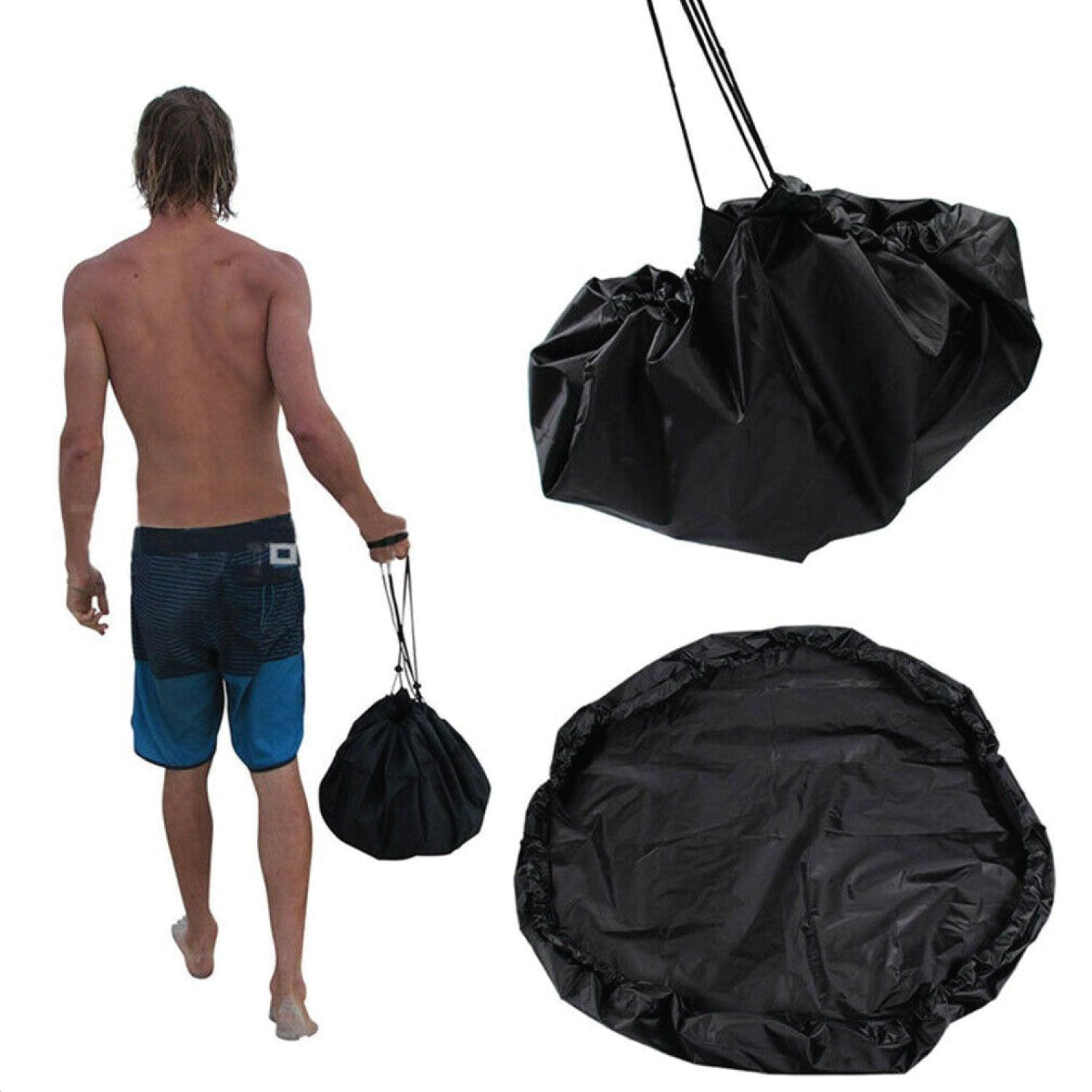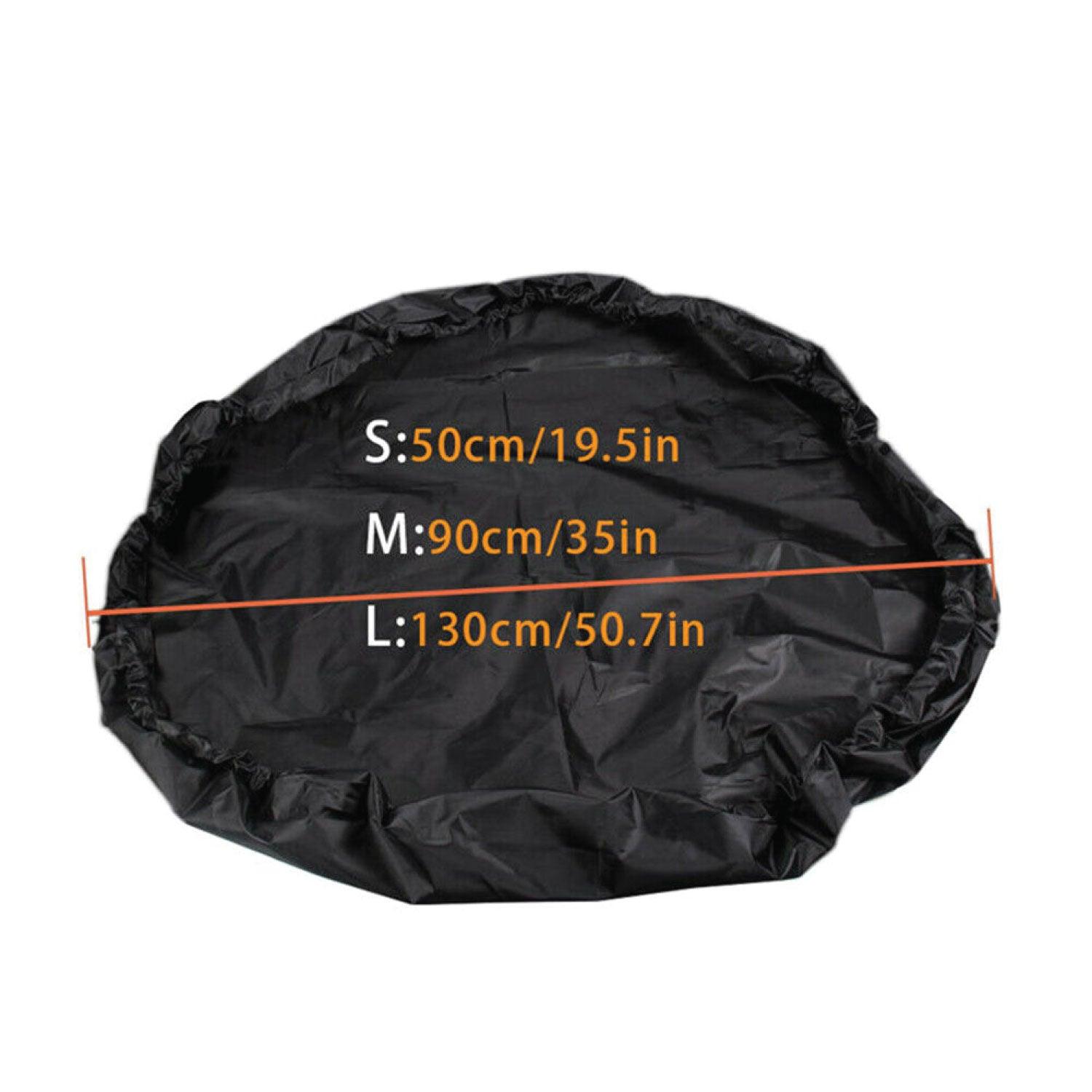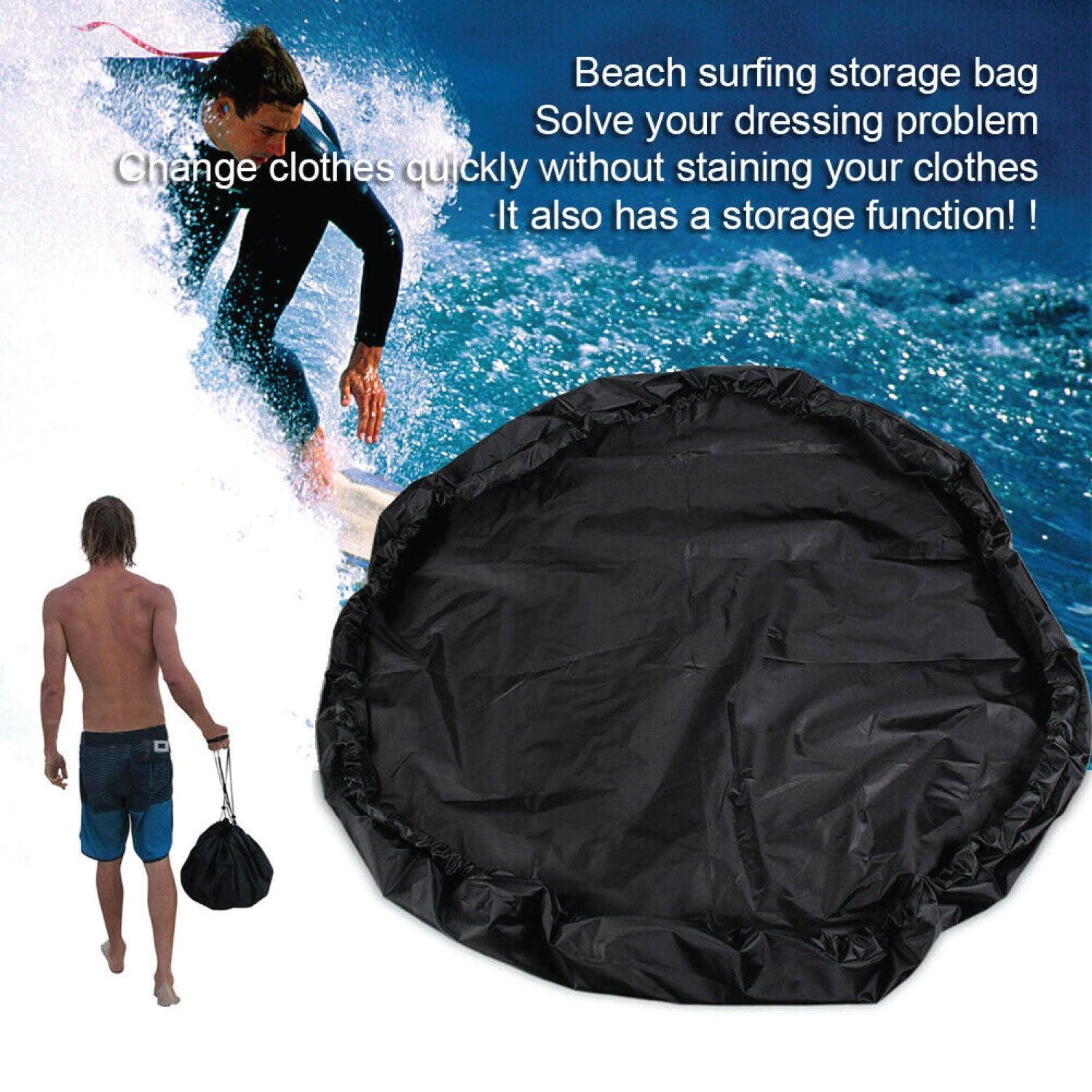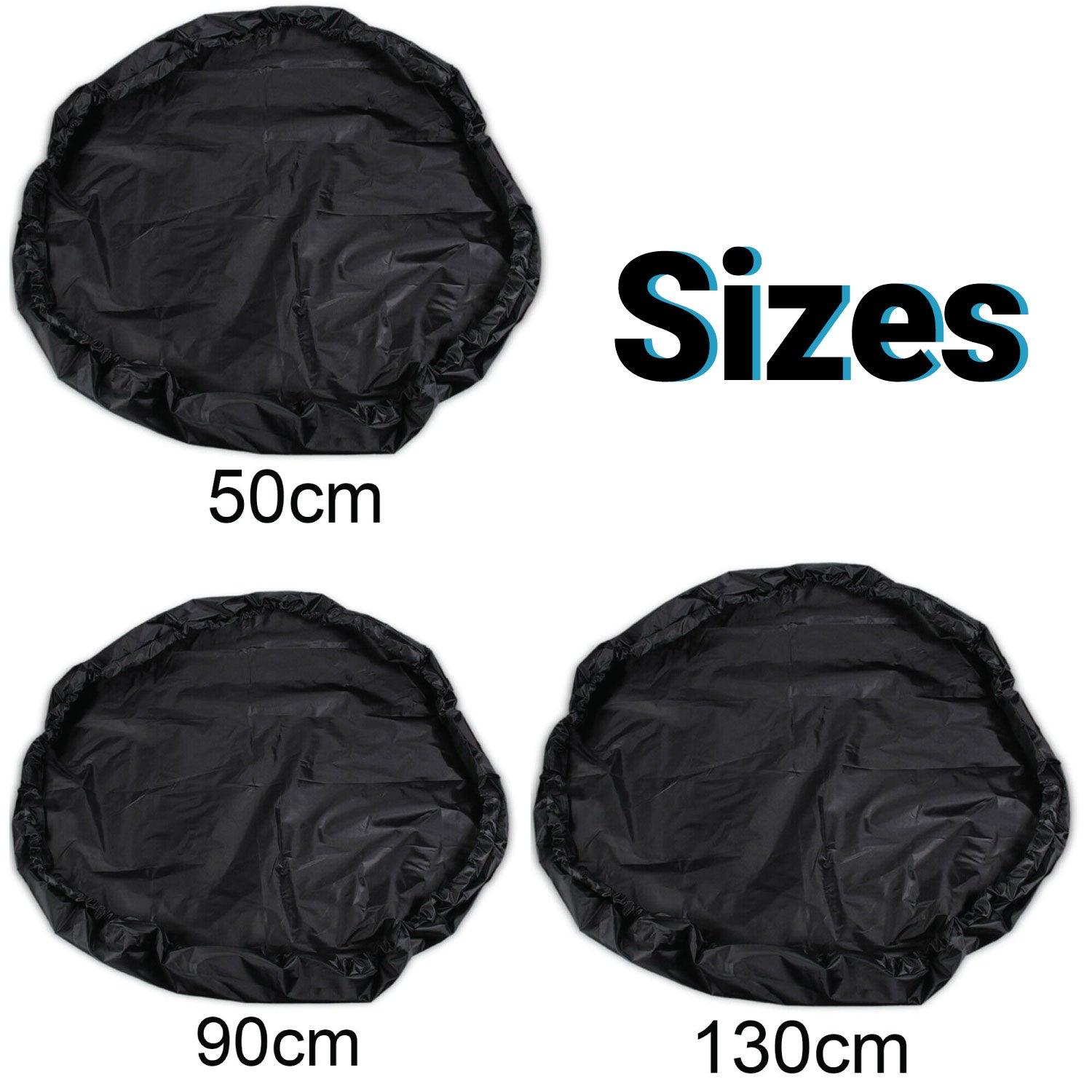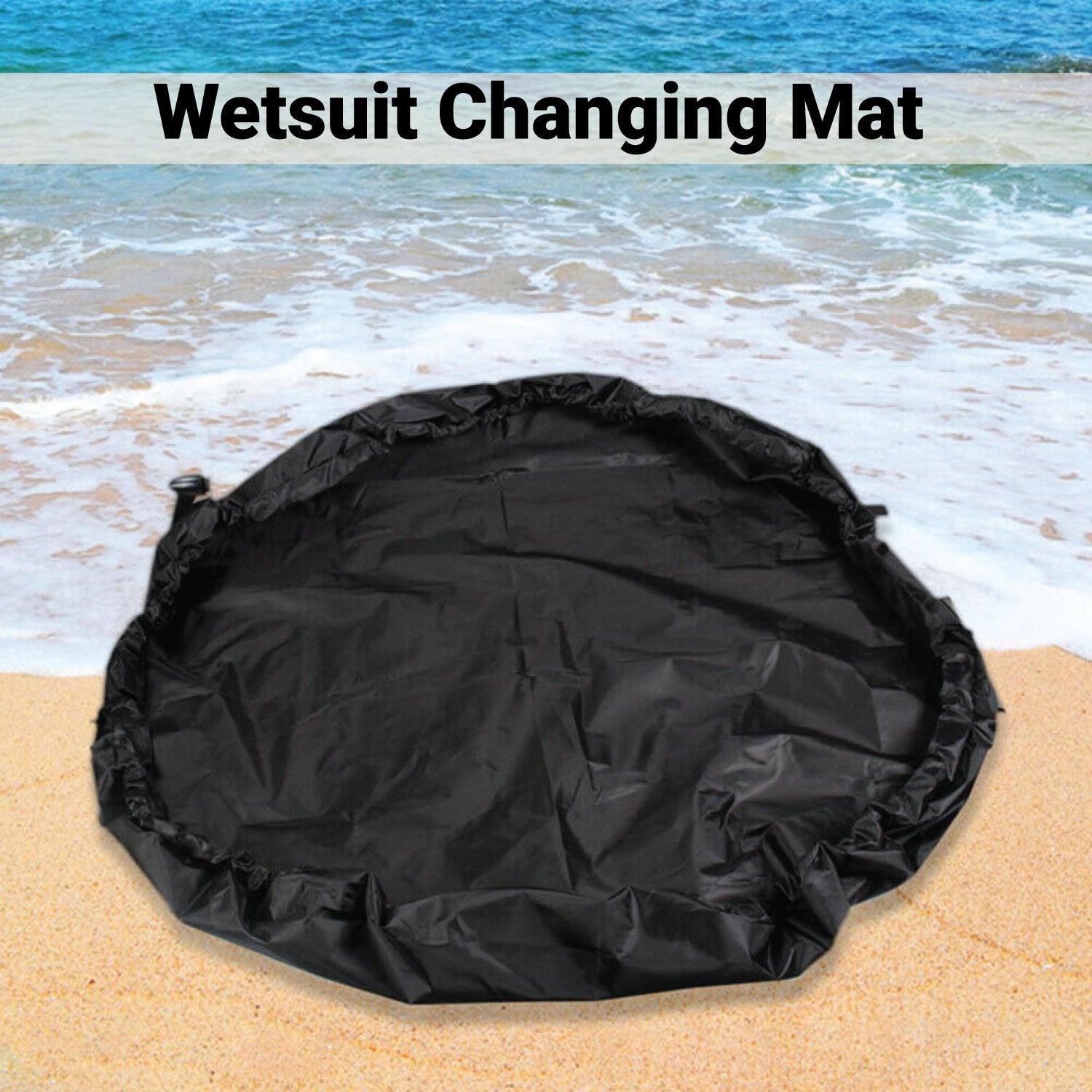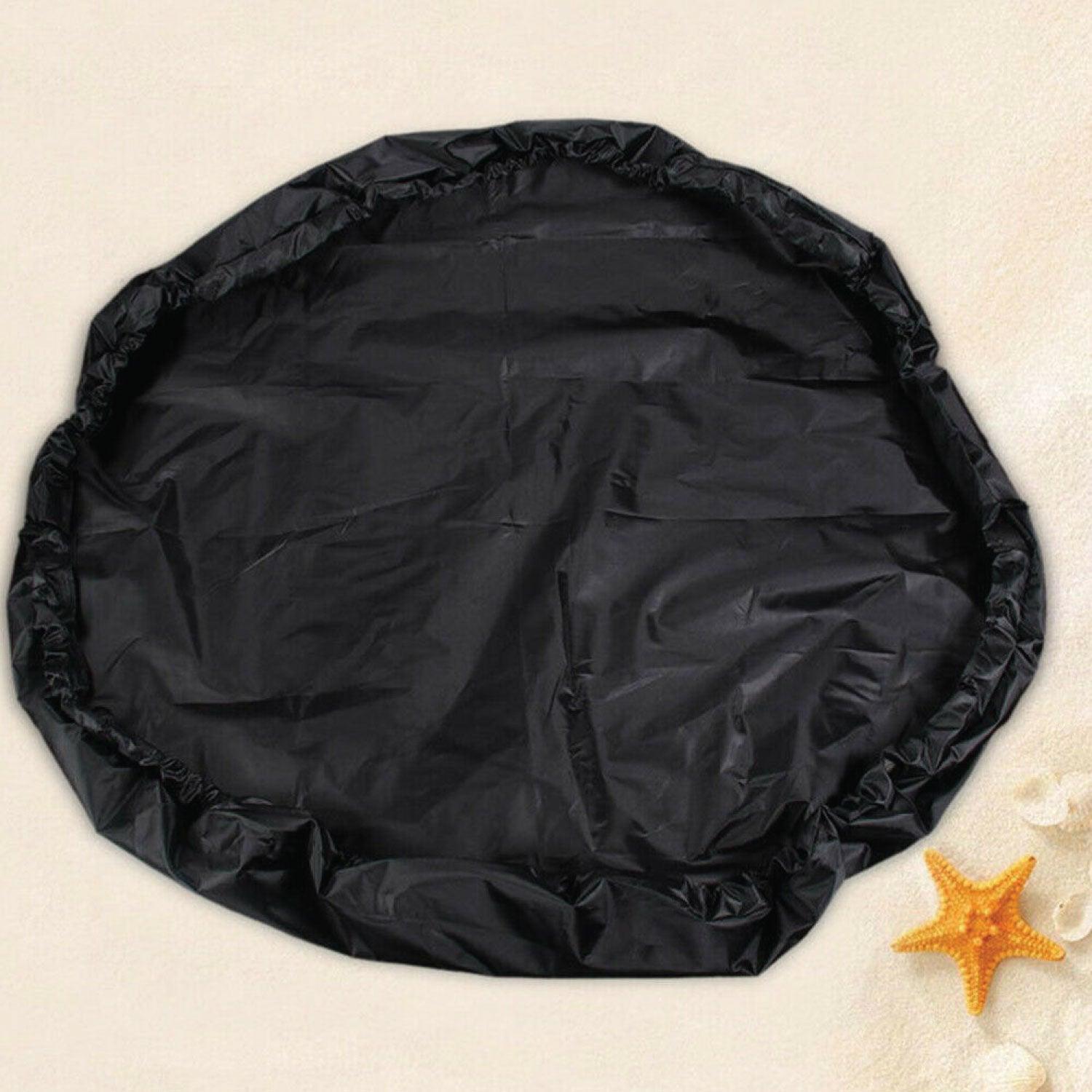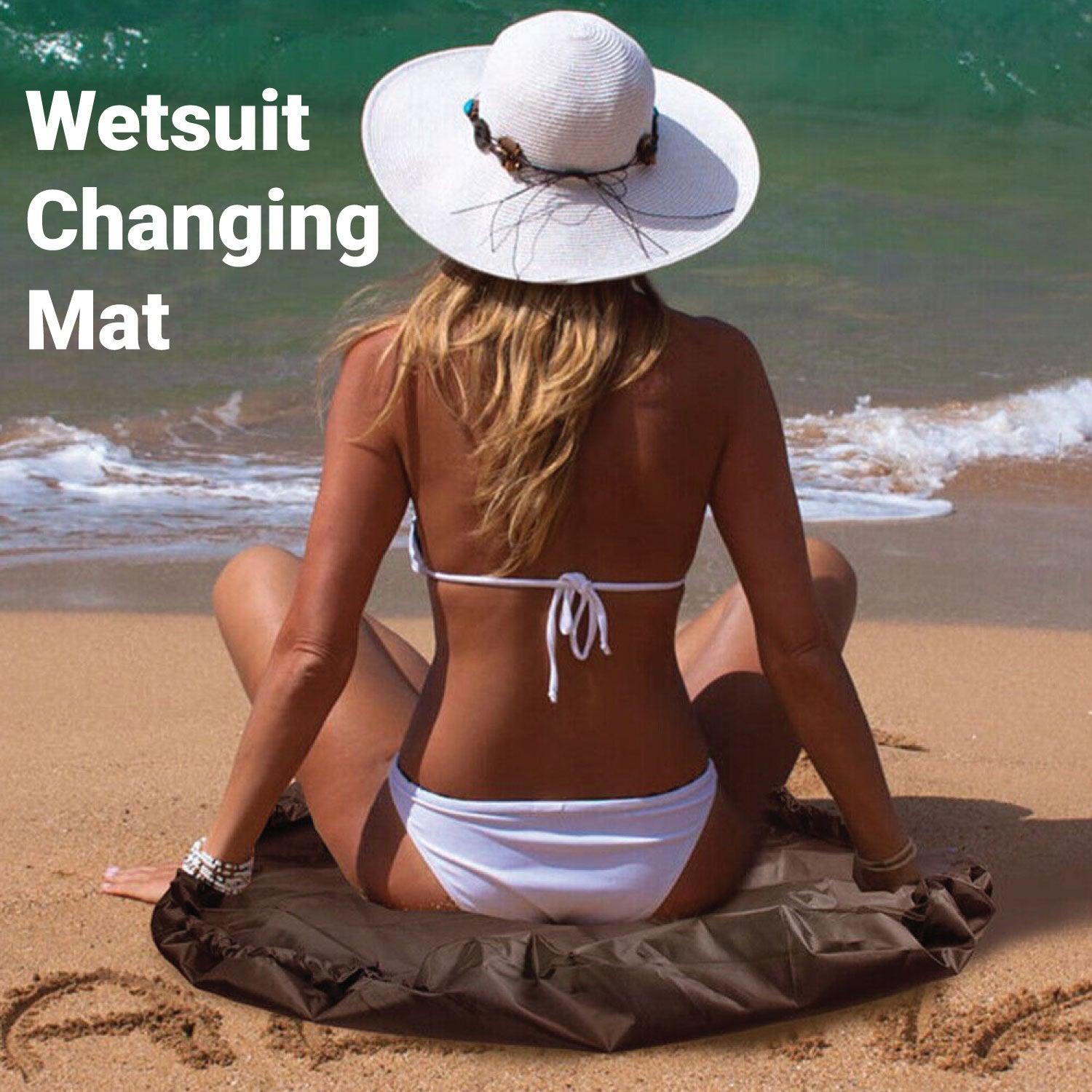 Wetsuit Changing Mat - Waterproof Portable Surf Diving Beach Changing Mat, Open Water Accessory, Black

About this item
Protect Your Wetsuit:
Wetsuit Changing Mat, When touched with dirt and debris, they disintegrate significantly more quickly. Changing on this mat keeps your suit clean longer and increases its lifespan.
Protect Your Car:
When you take off your wet wetsuit and pull the drawstring on the mat, it becomes a dry bag to protect your car!
Wetsuit Changing Mat Material:
Made of sturdy, long-lasting, waterproof polyester.
Drawstring:
The drawstring design makes it easy to swiftly pack your wetsuits.
Surf Change Mats:
Wetsuit changing mats with polyester sides and an oxford fabric base are ripstop, waterproof, and long-lasting. There is adequate room for a wetsuit or other surf gear with a diameter of 90 cm/35 inches.
Keep It Clean:
To preserve the life of your wetsuit, our waterproof carrying dry bag shields it from sand, mud, debris, and concrete. Additionally, cleaning the new pad is simple—just flush it with water.
Convenience:
Using the Waterproof Surf Change Mat is a breeze. Simply place the wetsuit or swimsuit in the center and tie the drawstring to close the opening, and the bag is transformed into a dry one.
Convenient And Portable:

This wetsuit changing bag is compact and lightweight, measuring 90 cm (35.5") in diameter when folded flat, so you can store it in a corner when you're not using it.
A Present for a Friend:
For summer swimmers and surfers, a wetsuit changer bag is a necessity. You may give it to your family, friends, and coworkers for a summer of swimming and surfing.
No more smelling, damp cars after surfing.
Wetsuit Changing Mat Features: 
Waterproof and rip-resistant properties.

Pull the belt to seal after shrinking it.

Simple to clean

One bag serves several functions.
Note:
The color of the item may change slightly from the photographs due to variations in lighting and screens.

Due to variances in manual measuring, please allow 1-2 cm.
Material: Polyester
Shell Color: Black
Size/Diameter: About 50cm, 90cm, 130cm
Package includes: 1pc x Wetsuit Changing Mat
Be Maskura Fit
Our Happy Hoopers
30 Minutes Daily Fun Workout
The smart hula hoop counts your burned calories, tracks how long you work out, and records other vital information.
Easy Installation Process
Our Smart Weighted Hula Hoop has a carefully planned design with 27 knots placed in hoop's circumference.
27 Detachable Knots
Our Smart Weighted Hula Hoop has a carefully planned design with 27 knots placed in hoop's circumference.
Let customers speak for us
Durable and keeper
I am a summer swimmer & surfer. The material is really good and waterproof. Its just the strings could be little thicker as the material is heavy, it will last longer so thicker strings will be a great help.
Mat
Keeps the feet warm when swimming in the sea and changing out of swimwear in the cold especially on concrete.
Holds a lot of stuff.
Only one criticism, the handles are on the inside of the bag, so hard to find when drawstrings pulled.
After paddling practice, I've been looking for a mat to stand on while changing in the dirt parking lot outside my car, and this one is great. The bag and storage case that it was attached to arrived packaged. In my living room, when I opened it up first, I discovered that it was very spacious and of high quality (see photos for measurements). Keep in mind that this bag is not absolutely "water proof" if you intend to put really wet objects inside of it and then wish to keep the surface you set the bag on completely dry. There shouldn't be any issues if you intend to use this for moist stuff.
Affordable and Effective!
It's well-made, easy to use, and the waterproof material works perfectly. The mat is portable, making it great for travel, and it's also durable enough to last for many beach trips to come. Overall, this is a great value product that I highly recommend.
Shark Shaver Pro - Platinum Electric Skull Shaver For Head & Face
Best Electric Men's Shaver