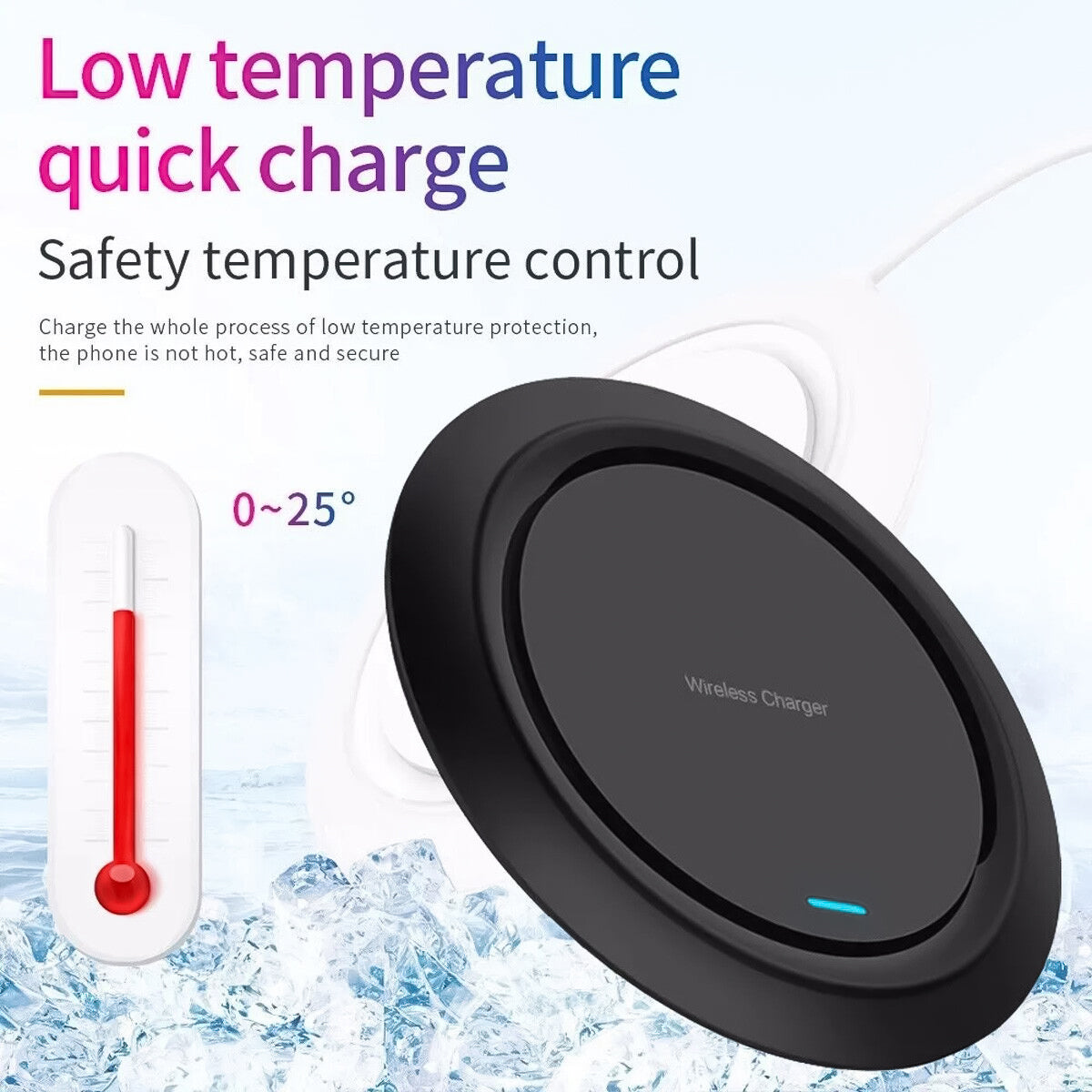 Wireless Phone Charger - 20W Fast Wireless Charger for iPhone & Samsung Galaxy S Series

About Wireless Phone Charger
Specifically created for iPhone users who require efficiency, speed, and convenience, our 20W Fast Wireless Phone Charger will enhance your charging experience. With lightning-fast wireless charging that keeps your iPhone ready for action, bid adieu to tangled connections.
Features of Wireless Phone Charger
Blazing-fast Charging: With our 20W Fast Wireless Charger, which is only intended for iPhone users who require effectiveness, speed, and convenience, you may enhance your charging experience. Wireless charging that happens lightning quick and keeps your iPhone ready for activity is a welcome replacement for tangled cables.
Intelligent Charging: The charger has intelligent technology that recognizes the power needs of your device and modifies the output to avoid overcharging and maximize battery life.
20W Fast Wireless Charging Pad: It charges quickly with the new 20W wireless charger pad. Compatible with all phones that support wireless charging. Except those that don't offer fast charging.
Case Compatibility & Safety:
The majority of phone cases are compatible with wireless charging, so you don't need to take it off to charge your phone wirelessly. However, if your phone case has any metal parts or attachments, please make sure its thickness is less than ≤8 mm for optimal charging results. With its numerous protections, including anti-overcurrent, anti-overheating, anti-short circuit, and anti-overvoltage features, this 20W wireless phone charger is the newest on the market. It guarantees a secure, excellent charge.
Compact and Sleek appearance: The charger's contemporary, sleek appearance complements any decor in your house or place of business. It's ideal for traveling because of its small size.
Secure & Safe: Safe and worry-free charging is ensured by a number of safety measures, such as short-circuit, over-current, and over-temperature protection.
LED Indicator: You can immediately determine whether your device is charging thanks to this understated LED light that shows the charging status.
Case-friendly Design: Most cases allow you to charge your iPhone through them without taking them off, which will save you time and hassle.
Non-slip Design: To keep your iPhone firmly in position when charging, the charger is made of anti-slip material.
You May Check It Out: Best Waterproof Phone Case UK
Condition: New
Connectivity: USB-C, Wireless
Cable Length: 1 m
Colour: Black
Type: Wireless Charger
Number of Ports: 1
Voltage: 12 V

Package:
1 Wireless Charging Pad
1 USB-C Charging Cable (USB to USB-C)
1 User Manual



Be Maskura Fit
Our Happy Hoopers
30 Minutes Daily Fun Workout
The smart hula hoop counts your burned calories, tracks how long you work out, and records other vital information.
Easy Installation Process
Our Smart Weighted Hula Hoop has a carefully planned design with 27 knots placed in hoop's circumference.
27 Detachable Knots
Our Smart Weighted Hula Hoop has a carefully planned design with 27 knots placed in hoop's circumference.
Let customers speak for us
Shark Shaver Pro - Platinum Electric Skull Shaver For Head & Face
Best Electric Men's Shaver