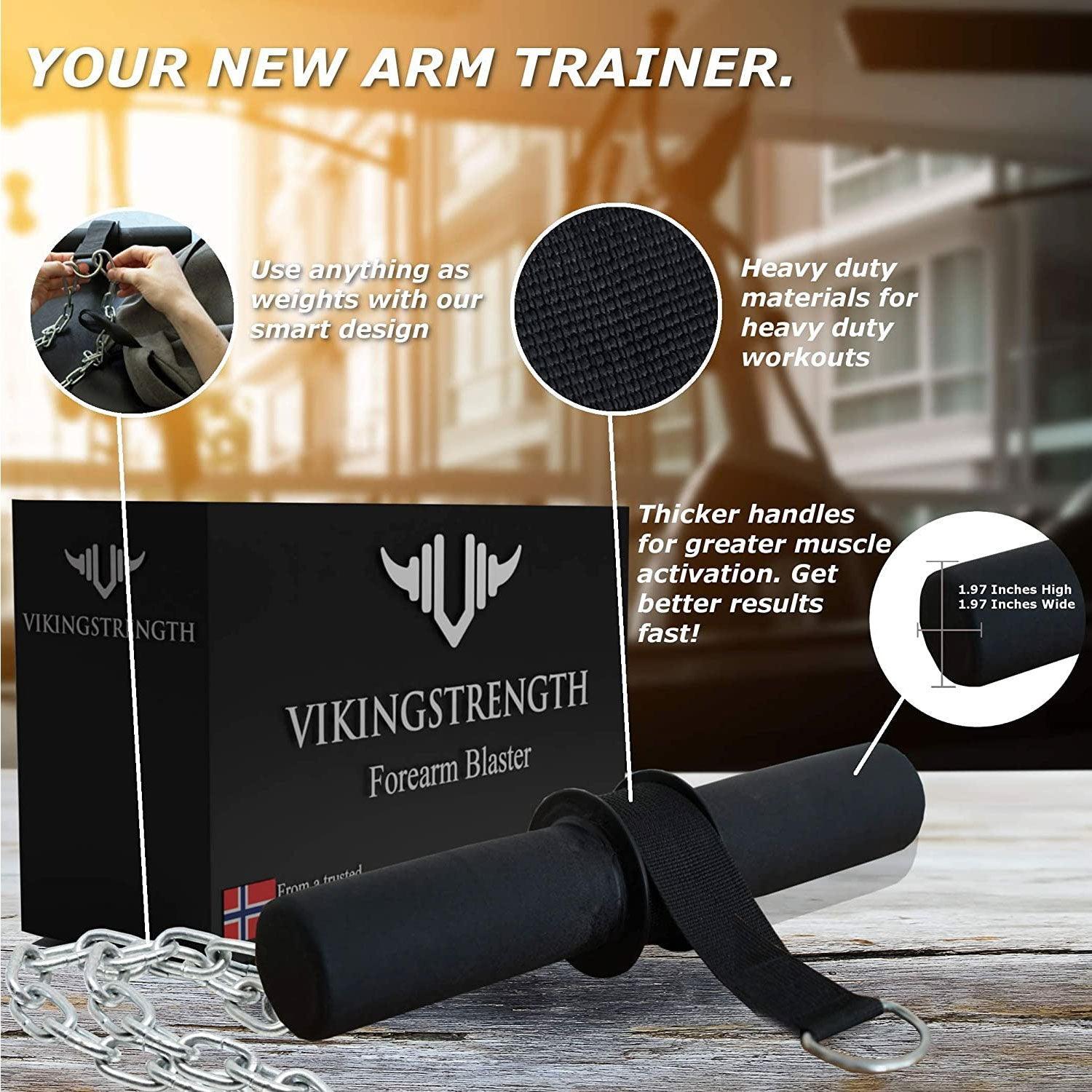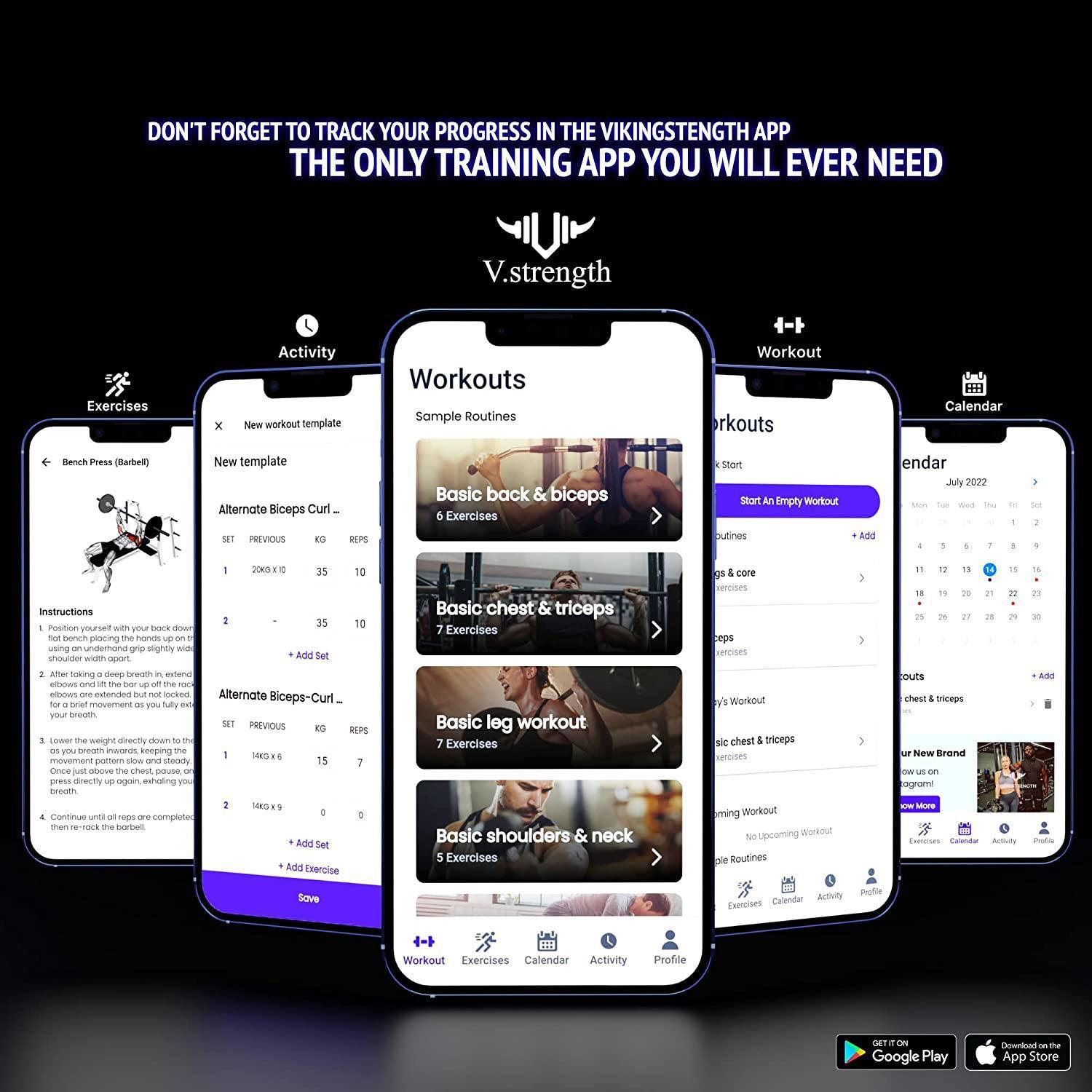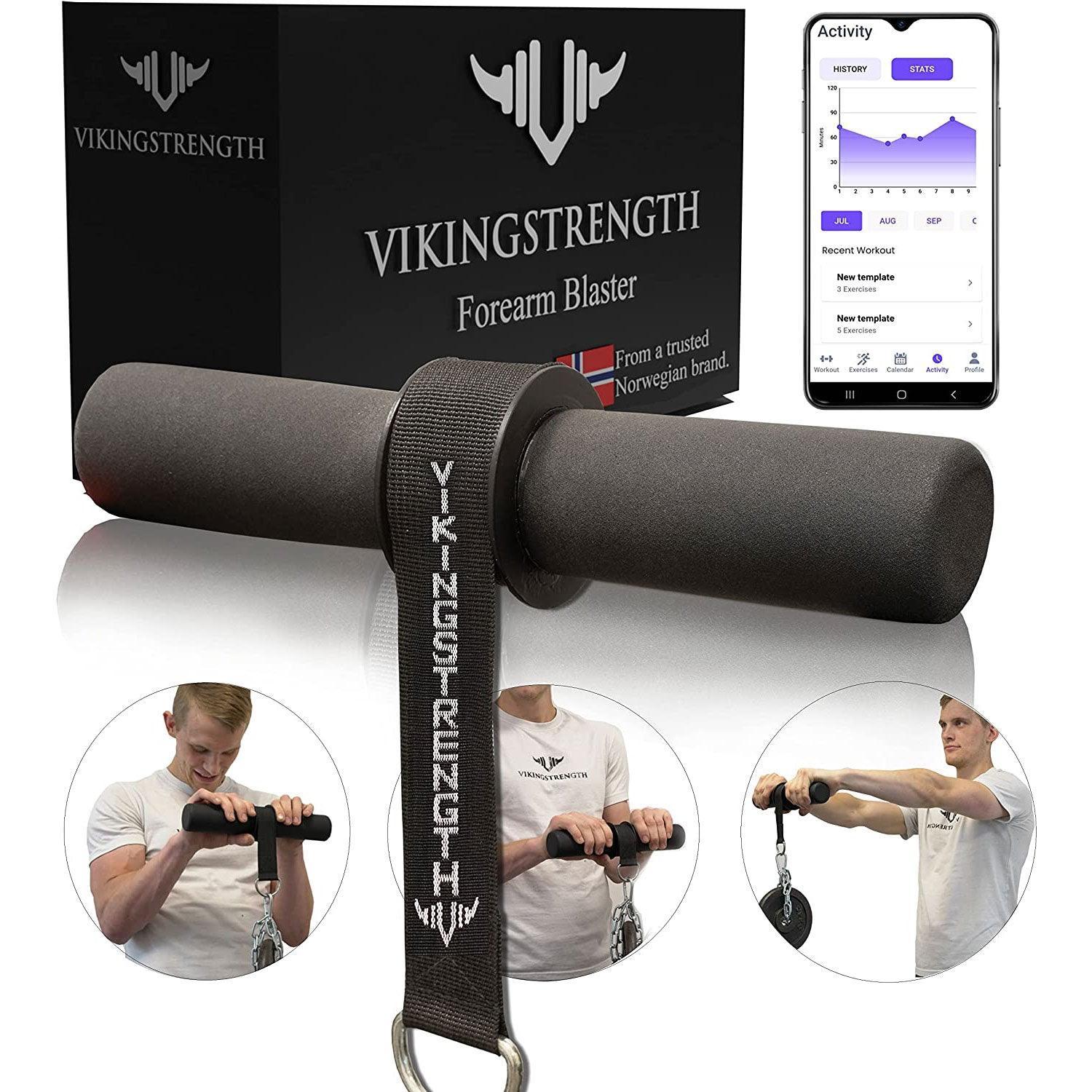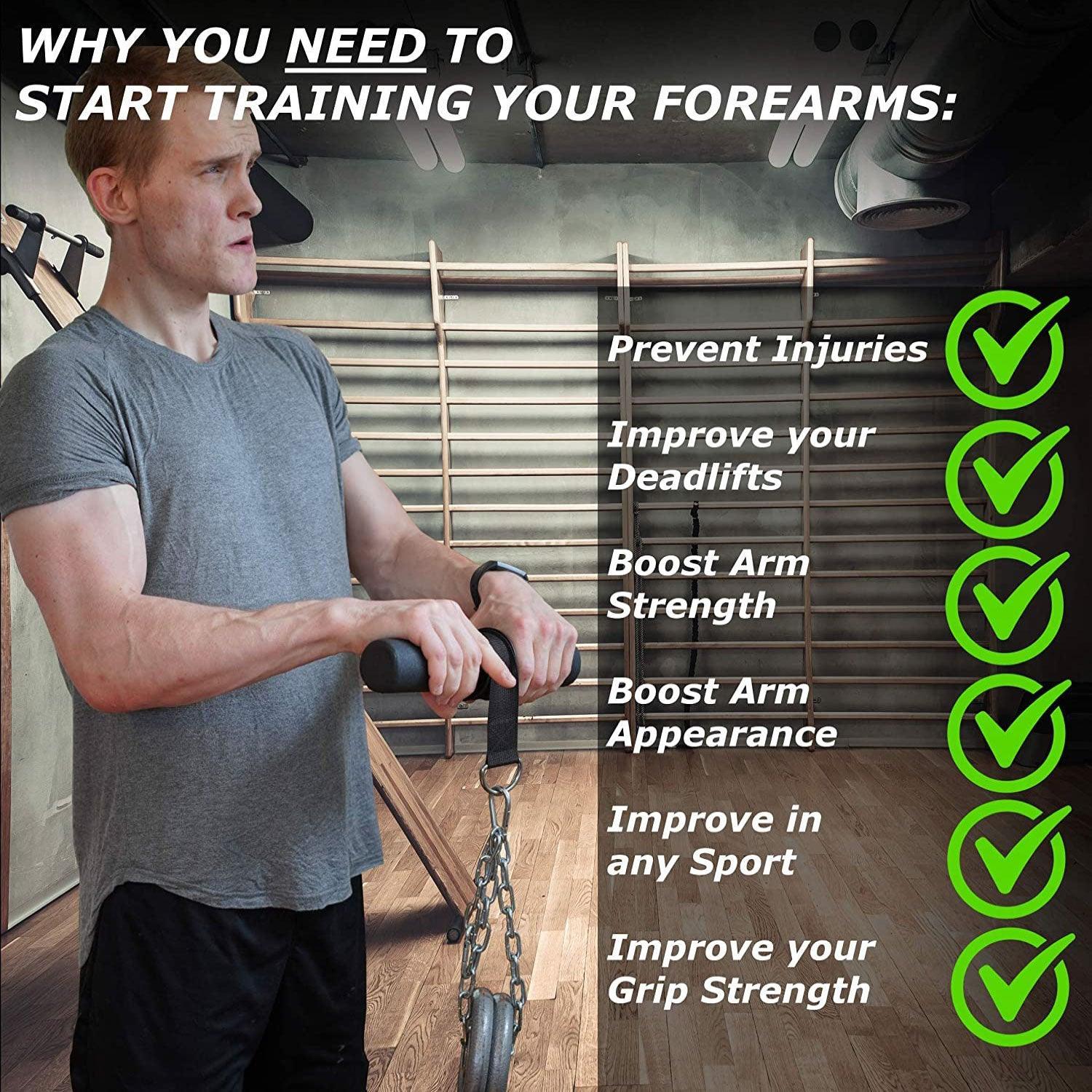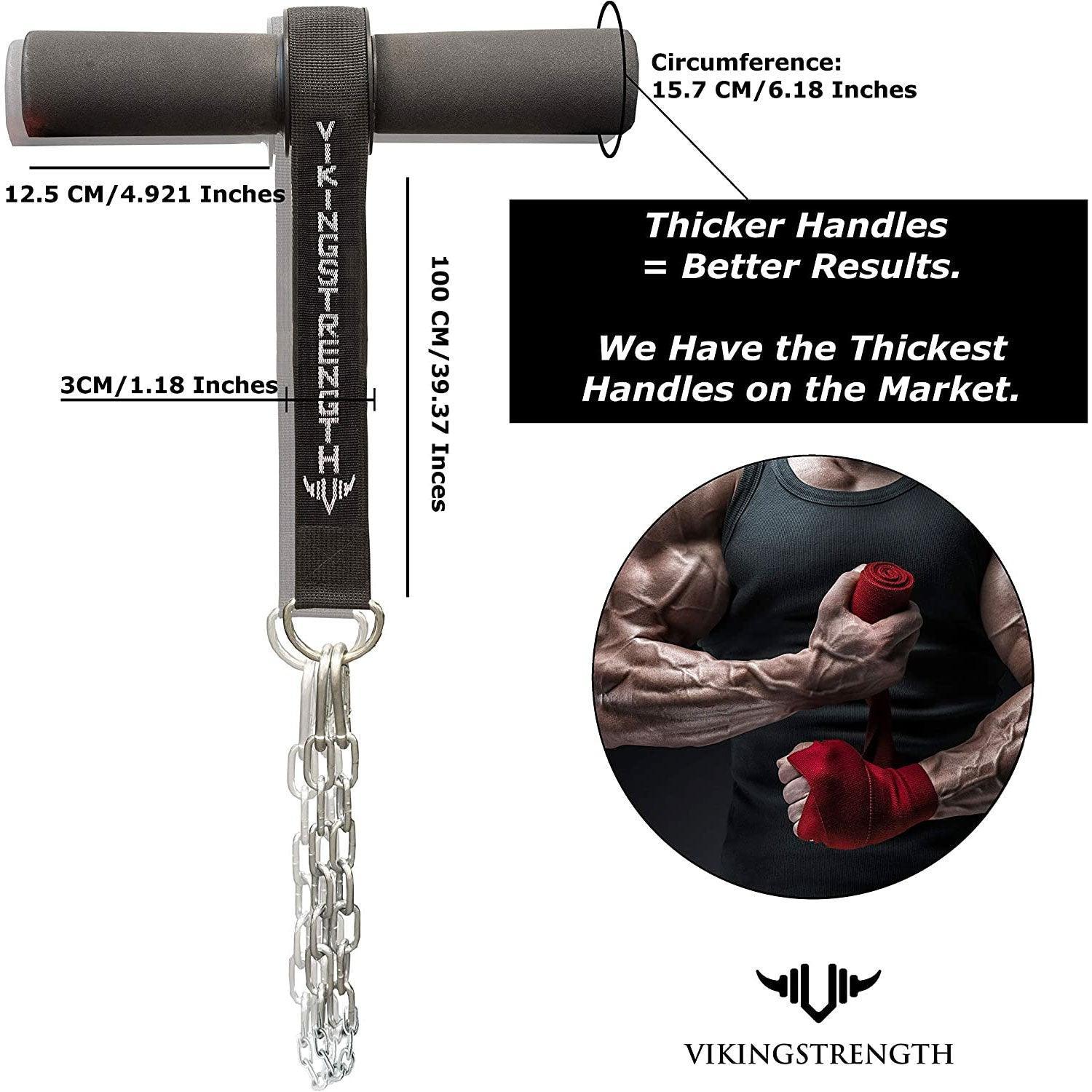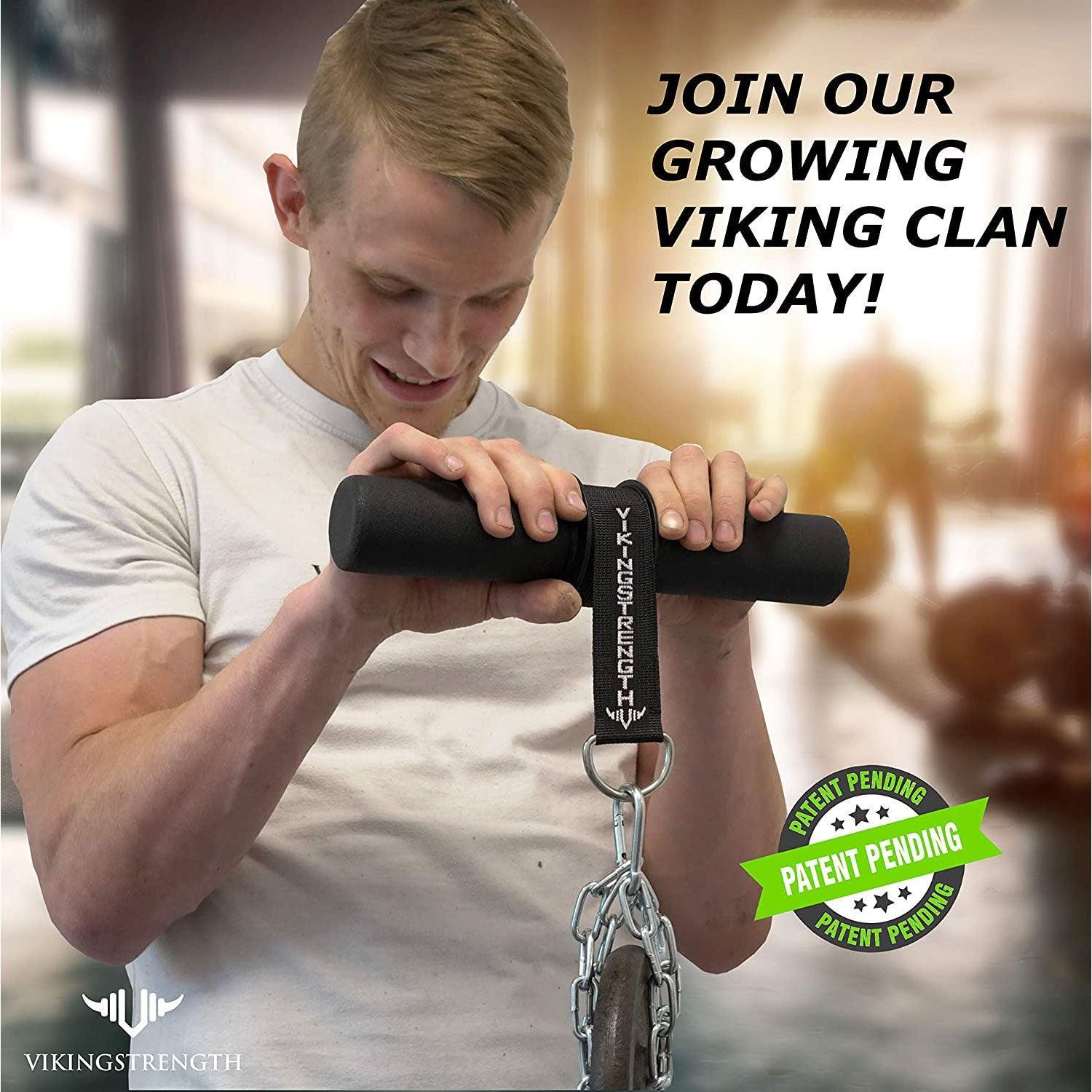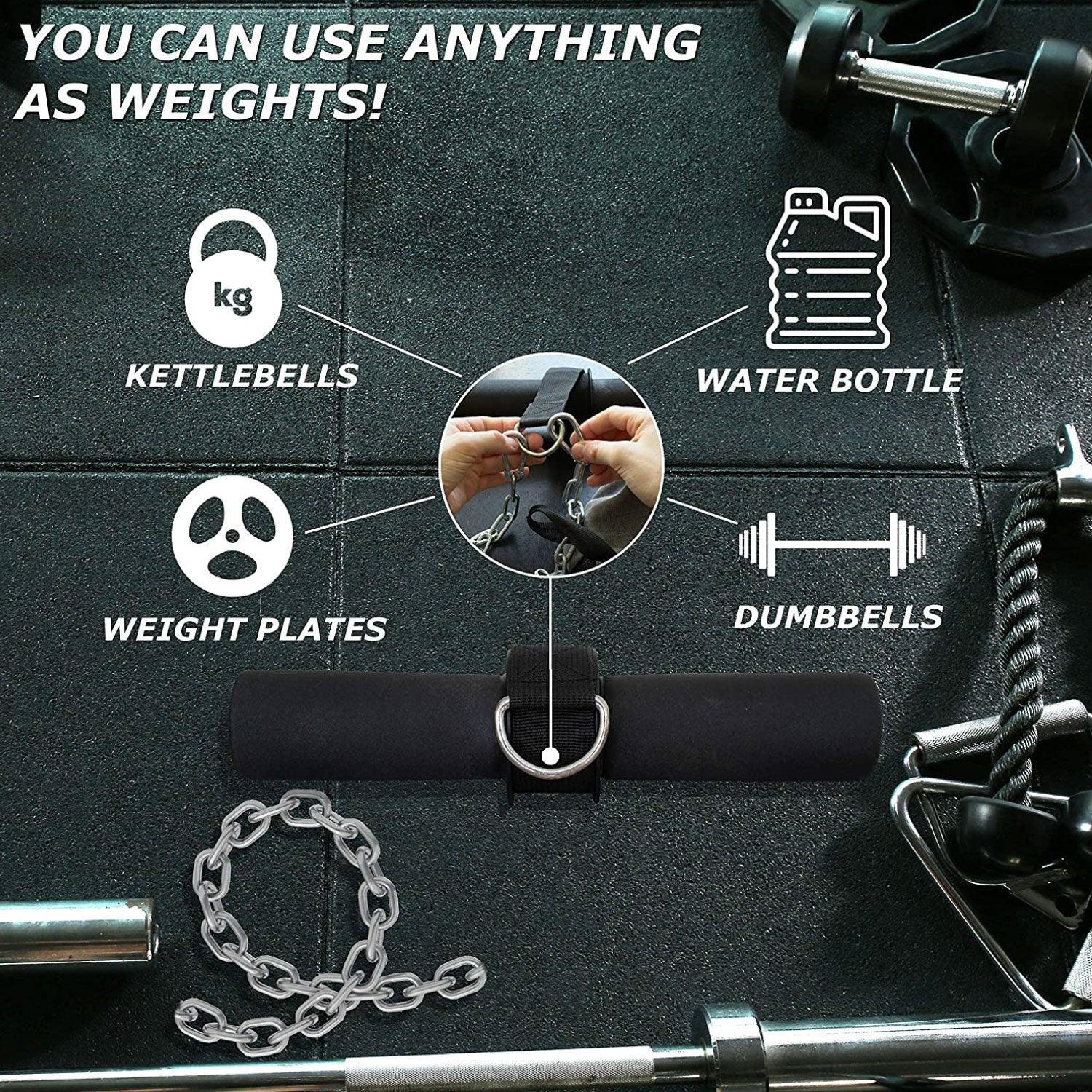 Wrist Roller Machine - Fat Thick Grips Wrist Roller Forearm Strength Exercise Equipment for Men and Women. Thick Wrist Roller Grips for Muscle

About Wrist Roller Machine
We listened to your request for a hand strengthener with thicker handles Wrist Roller Machine and we delivered! Current lower body exercise market models have little handles. Which has slowed your progress and influenced your results. Our new design has broader and fatter grips. Which puts more strain on your muscles and makes them work harder.
This will improve your hand strength and muscular growth over time! You haven't got any weight plates with you? Everyone need not be concerned. You can now train your forearms with anything as weights. Thanks to our clever chain design! Is it possible for me to utilize a backpack, water bottle, bag, or dumbbell?
Yes! No problem, just use our chain system to attach your chosen weight and you're ready to go! Many companies on the market still employ an outdated system. So they must purchase expensive weight plates to use their equipment. But we always suggest durable, pleasant materials. So you can concentrate on your activities rather than the hassle of returning a defective item.
Don't be one of the hundreds who have chosen quality from the rapidly rising ankle-strengthening exercises. We can't be who we want to be if we keep being who we are.
Product Features of Wrist Roller Machine:
Build arm, wrist, and forearm strength with our thick handle design
Use anything as weights
Premium materials for your comfort
Break boundaries
Covered by Viking strength lifetime 
Advantages of Wrist Roller Machine:
The ankle strengthening exercises wrist roller is an excellent way to strengthen your forearm muscles. This forearm workout gear will also aid in the development of your biceps, triceps, grip strength, and overall lifting capacity! Which will increase wrist, arm, forearm, and elbow flexibility strength will also help you avoid injuries!
It's ideal for any sport. Our objective is to provide superior items and a positive experience to our customers. We will give you a complete refund or a free replacement product if you are not happy. Become a member of the Viking clan today!
Condition: New
Type: Wrist Roller
Color: Black
Be Maskura Fit
Our Happy Hoopers
30 Minutes Daily Fun Workout
The smart hula hoop counts your burned calories, tracks how long you work out, and records other vital information.
Easy Installation Process
Our Smart Weighted Hula Hoop has a carefully planned design with 27 knots placed in hoop's circumference.
27 Detachable Knots
Our Smart Weighted Hula Hoop has a carefully planned design with 27 knots placed in hoop's circumference.
Let customers speak for us
works great
Got this for my husband. He loves it. It has a good thickness, good weight and is super sturdy. Siper easy to use and easy to stick in your gym bag and take with you!
Great for Building Wrist Strength
The wrist roller machine is useful for strengthening the muscles in the wrist and forearm. It might explain how the machine's resistance can be changed to accommodate users of varying strength and fitness levels and how it can be used for a range of exercises.
Shark Shaver Pro - Platinum Electric Skull Shaver For Head & Face
Best Electric Men's Shaver