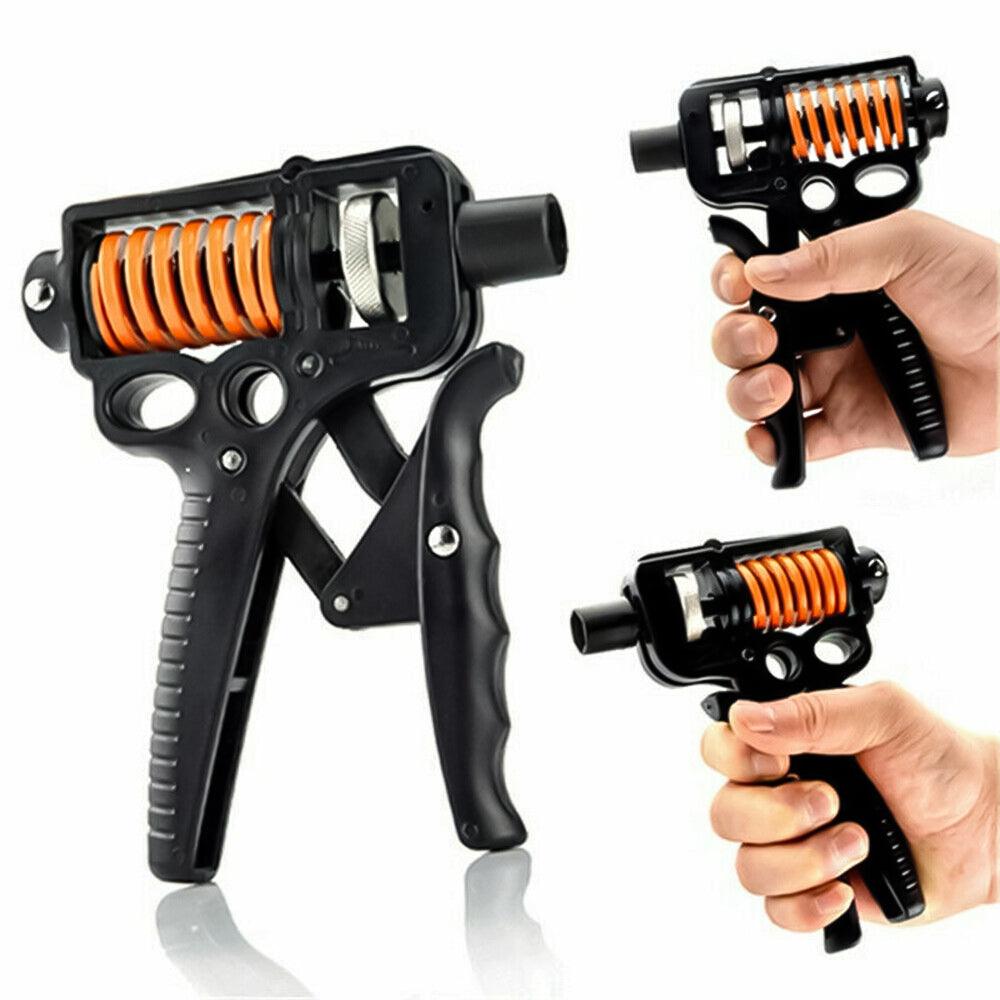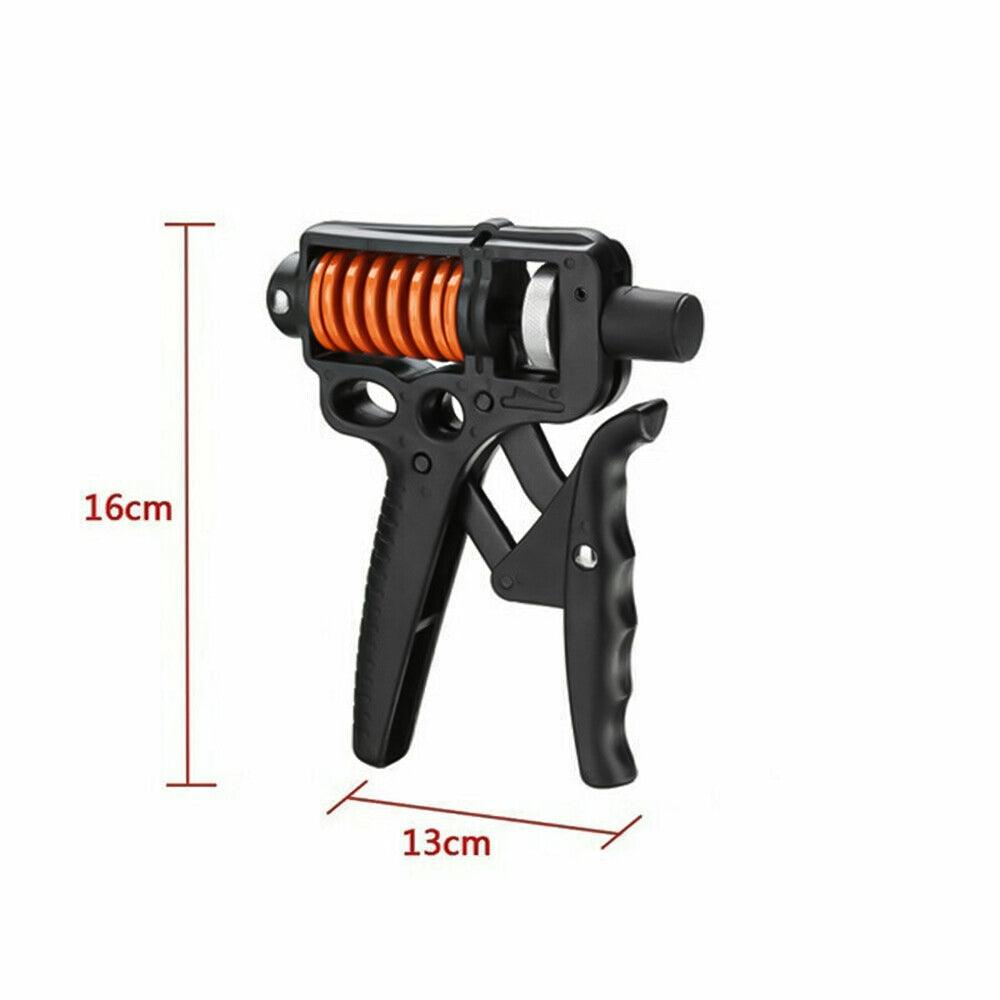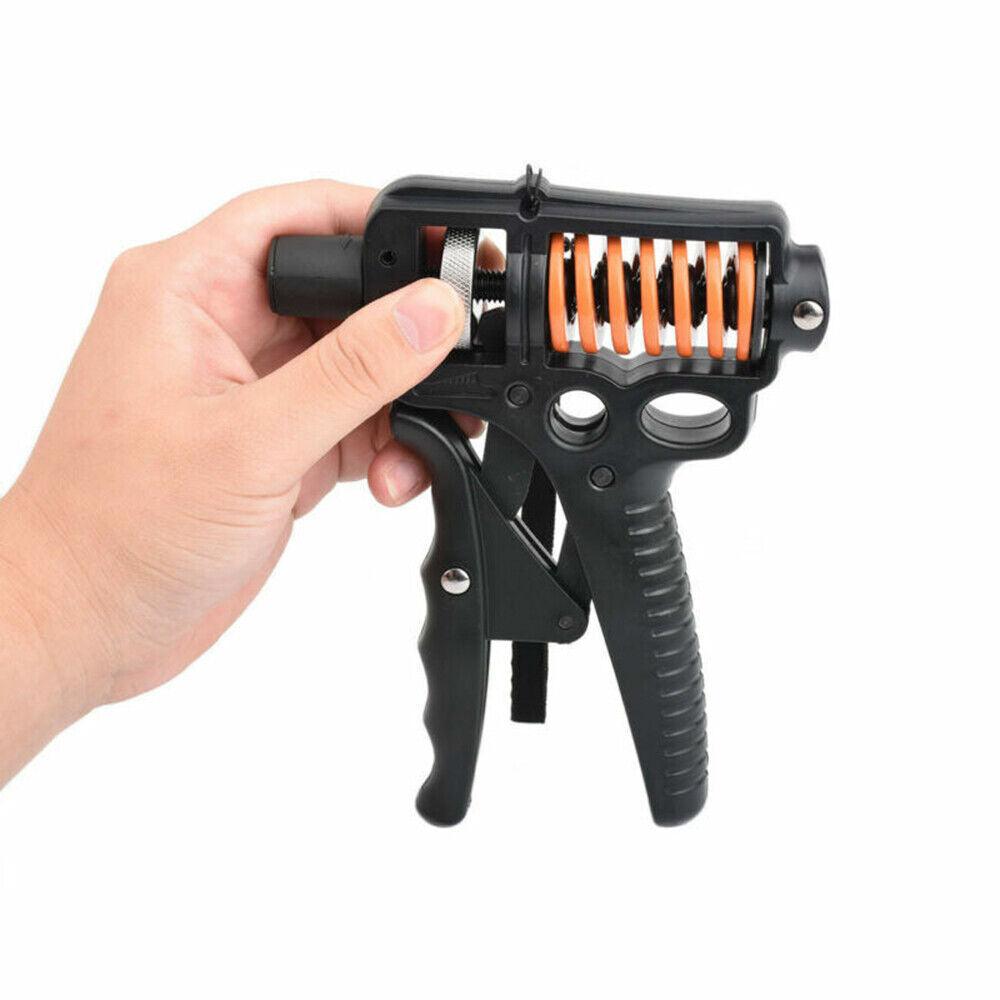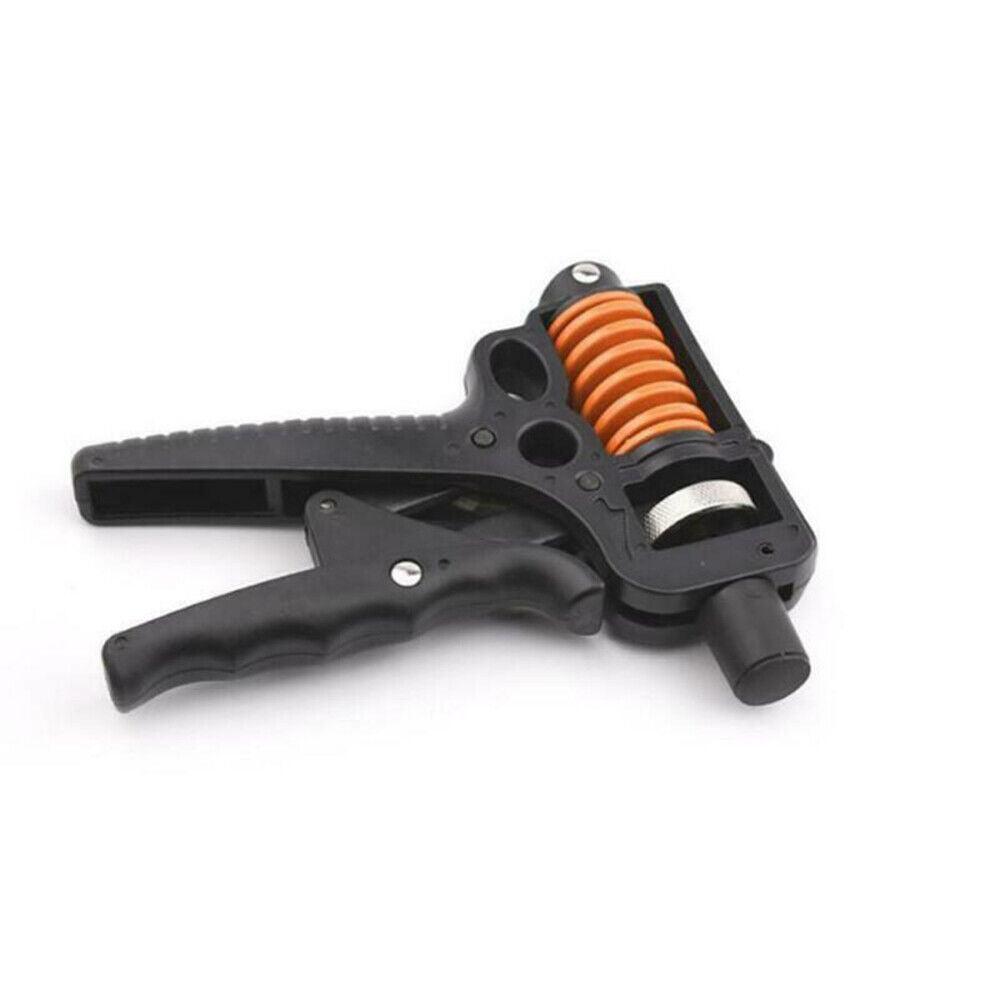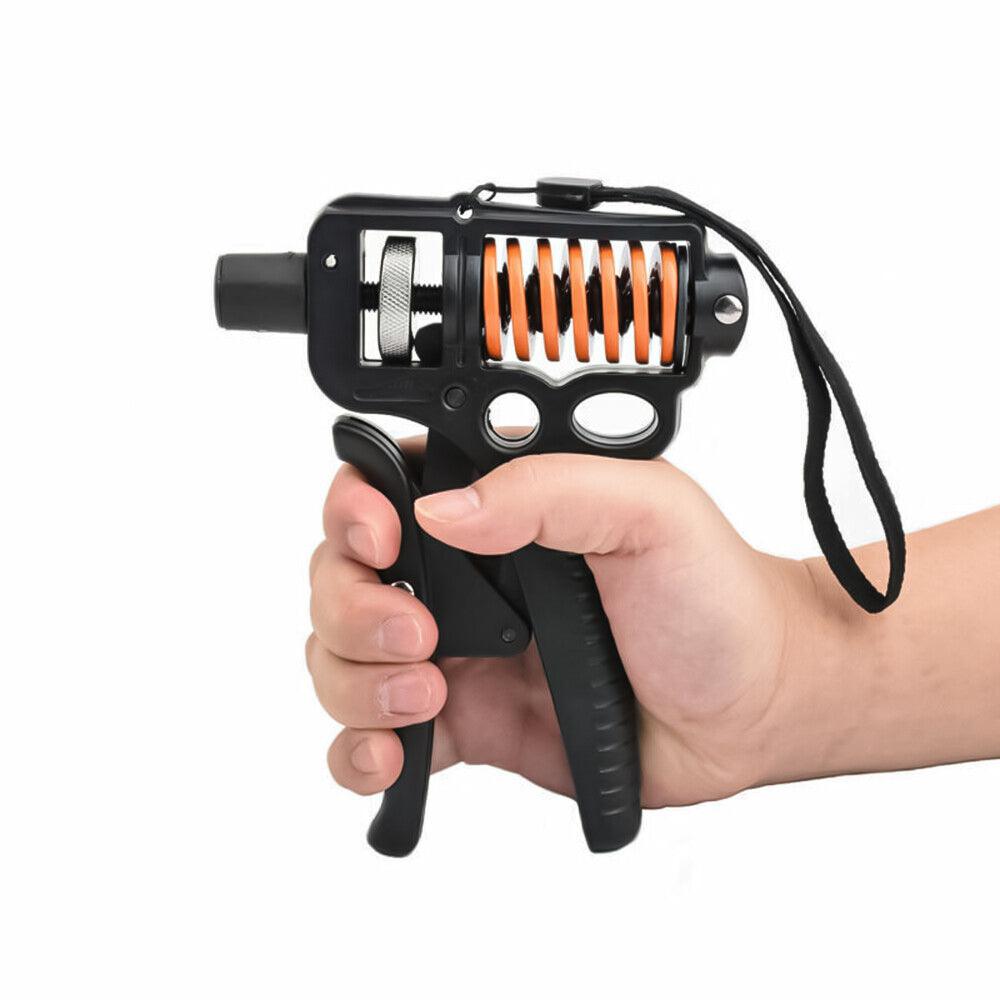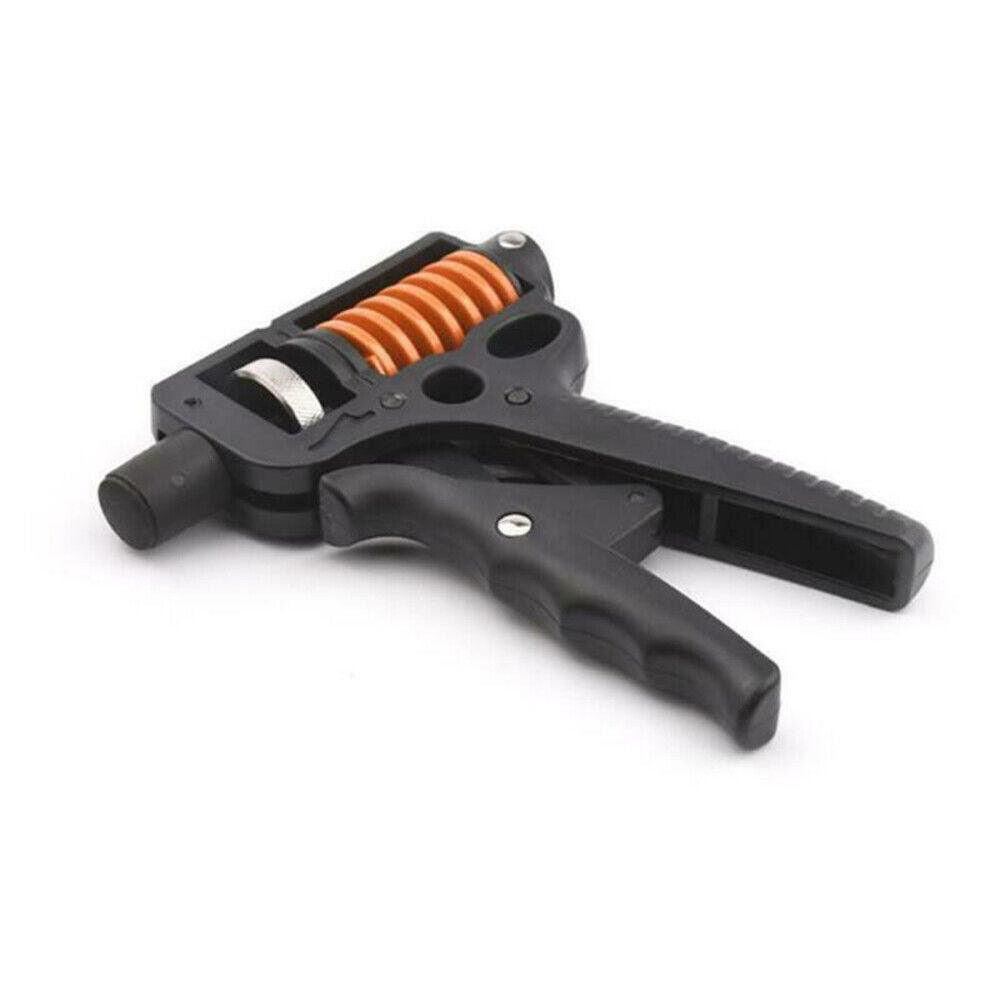 Adjustable Grip Strengthener - 5-120kg Wrist Forearm Gripper Exerciser UK

Your hand and forearm strength can be improved with the Adjustable Grip Strengthener, a practical and efficient instrument. This grip strengthener offers a practical and adaptable option for anyone who needs to increase their grip strength for daily tasks, whether they are musicians, athletes, or just wishing to do so.
Features of Adjustable Grip Strengthener
Adjustable Resistance: This grip strengthener has a cutting-edge design and offers several levels of resistance. You may adjust the resistance with a simple turn of the dial to suit your particular requirements and fitness objectives.
Comfortable Design: The grip reinforcer is ergonomically made to fit your hand comfortably and ensure a firm, pain-free grasp. To minimize sliding and lessen hand fatigue after prolonged use, the handle is textured.
Sturdy Construction: The grip strengthener is made of high-quality materials and is designed to resist repeated use, making it both sturdy and long-lasting. It can withstand demanding training sessions without breaking down.
Perfect Grip:  Professional grip strength equipment that strengthens grip, works muscles, promotes blood flow, maintains the health of joints, and is difficult to inflame.
Double-layered Thickening: Knife spring with a double layer of thickening; steel block that is thickened and hardened; resistant to wear and distortion.
Level Up The Weight: You can utilize an upgraded heavyweight of between 5 and 120 kg; adjust the distance to suit your demands.
Ergonomic Design: A comfortable force, a steady force, and a lot of suppleness.
Compact and Portable: You may practice your grip strength exercises anywhere, at any time, thanks to its small size and lightweight design, which make it simple to carry in your backpack or pocket.
Progress Monitoring: The grip strengthener's adjustable resistance levels and distinct resistance indicators let you keep track of your development and establish realistic improvement targets.
Easy Maintenance: The grip reinforcer requires no special maintenance. It will stay in top shape with regular cleaning and lubrication.
Anyone who wants to increase and maintain hand and forearm strength will find the Adjustable Hand Grip Strengthener to be a useful companion. This grip strengthener offers a flexible and useful option to meet your objectives, whether you're an athlete aiming to enhance your performance, a musician seeking increased dexterity, or a person on the road to recovery.
Condition: A brand-new, unused, unopened and undamaged item
Type: Hand Grip
Model: Hand Grip Strengthener
Material: ABS
Adjustable: 5-120kg
Color: black&red
Type1: Hand Grip Strengthener Workout
Type2: Grip Adjustable Resistance Hand Gripper
Type3: Finger Exerciser, Finger Stretcher
Type4: Grip Ring for Athletes
Type5: Metal Hand Grip
Type6: No Slip Heavy-Duty Grip Strengthener
Type7: Great Wrist & Forearm Hand Exerciser
Type8: Home Gym, Hand Gripper Grip Strength Trainer
Type9: Grip Strength Trainer for Muscle Building and Injury Recovery


Be Maskura Fit
Our Happy Hoopers
30 Minutes Daily Fun Workout
The smart hula hoop counts your burned calories, tracks how long you work out, and records other vital information.
Easy Installation Process
Our Smart Weighted Hula Hoop has a carefully planned design with 27 knots placed in hoop's circumference.
27 Detachable Knots
Our Smart Weighted Hula Hoop has a carefully planned design with 27 knots placed in hoop's circumference.
Let customers speak for us
Works as intended!
I bought this kit to help my elderly home health care patients gain strength because I work in a hospital and also provide home health care after hours. Although it seems to work well for the younger elderly, I believe it might be a bit more than the much older folks can bear. I mostly use it for myself to maintain my strength when helping people sit, stand, and other activities. Strongly suggested!
This is more simpler when compared to a 150 lb metal gripper when it is adjusted to that weight. It feels like 120 or 130 pounds. Not quite 150, but not far from it.
But, it's lot more comfy and much easier to hold than the metal one. inexpensive as well.
I really like this
This hand grip trainer is a rather well-built tool that is comfortable to hold and composed of durable plastic. Although it is simple to use, the strength adjustment dial is opaque when it comes to the precise amount of resistance you are setting. However, the counter is functional and useful if used frequently.
Shark Shaver Pro - Platinum Electric Skull Shaver For Head & Face
Best Electric Men's Shaver