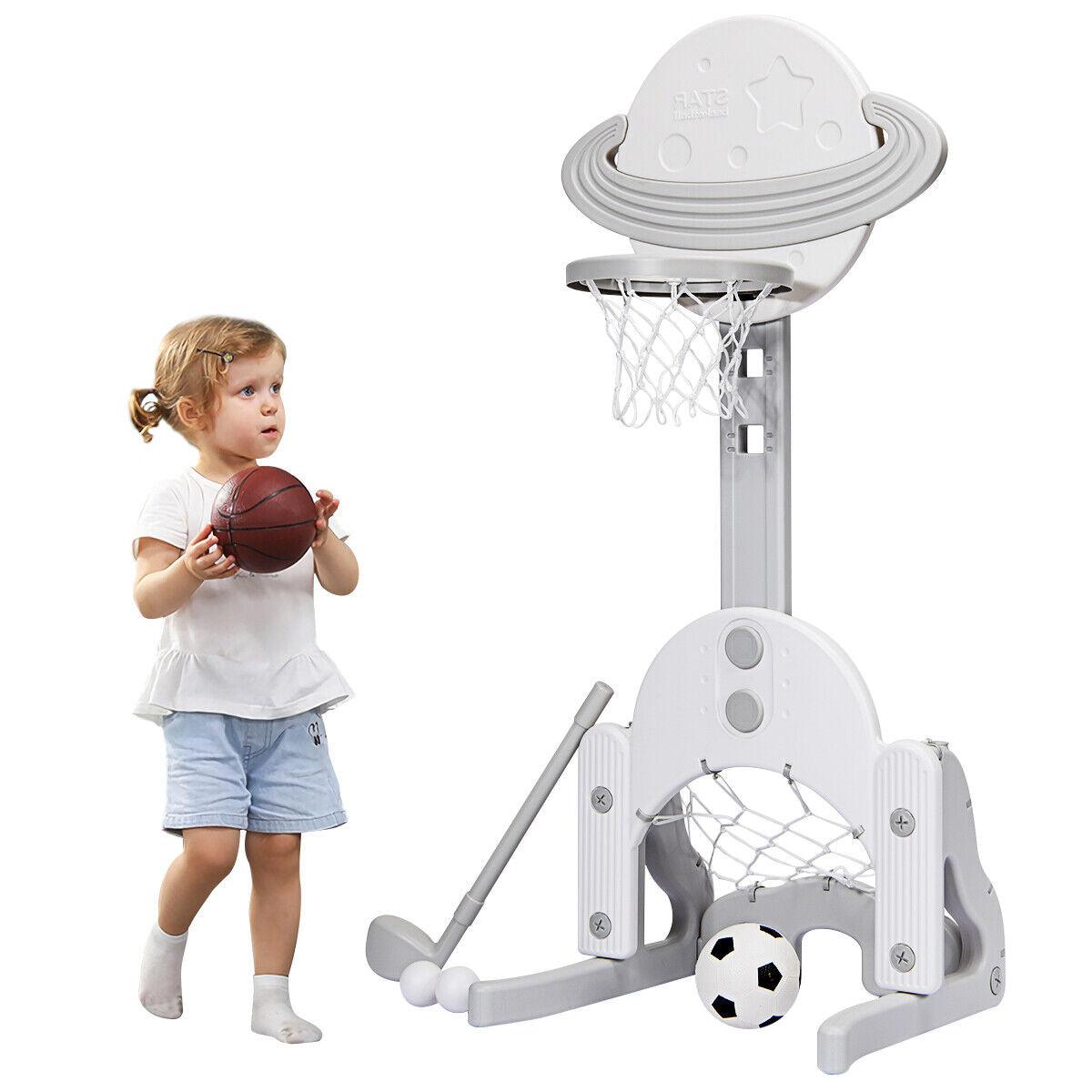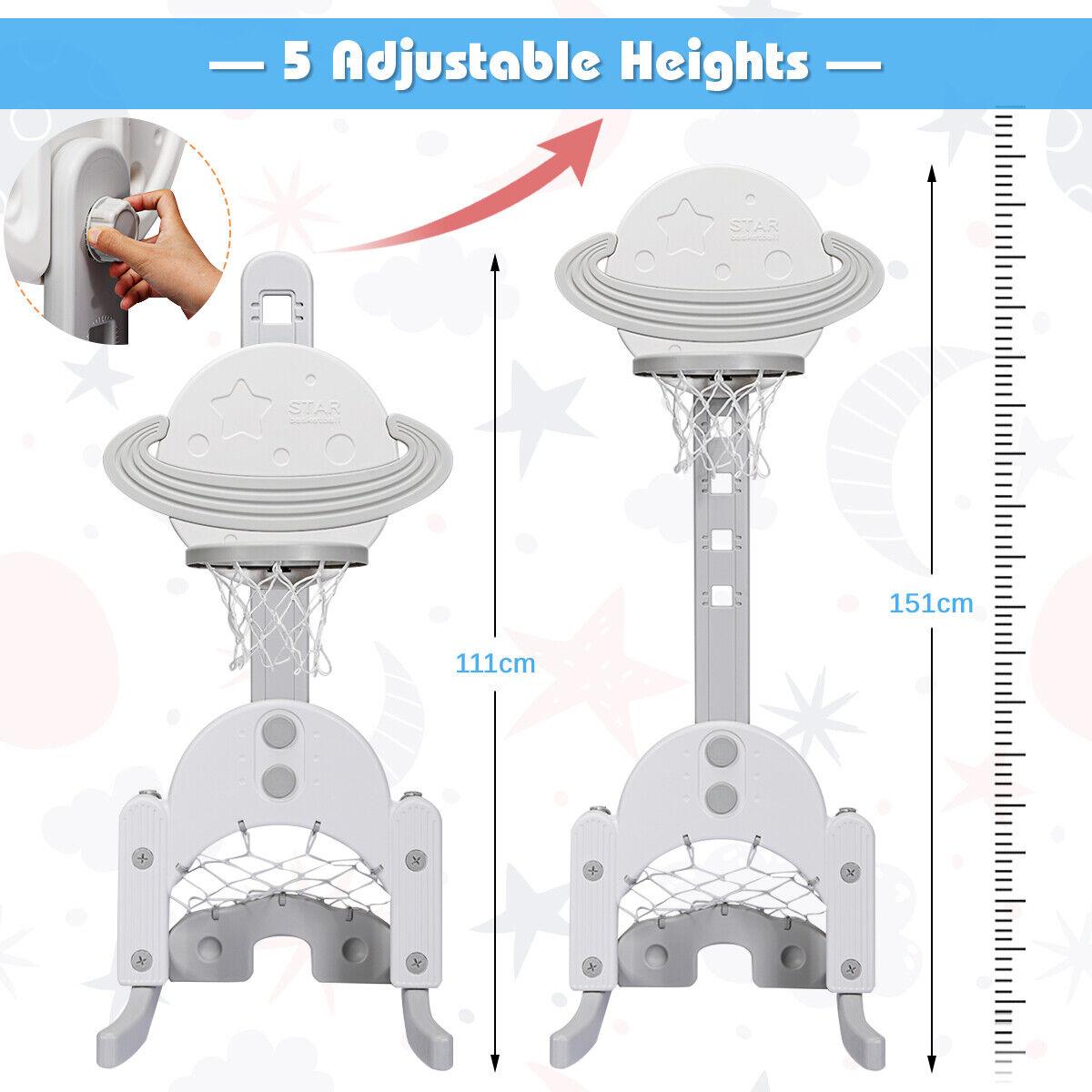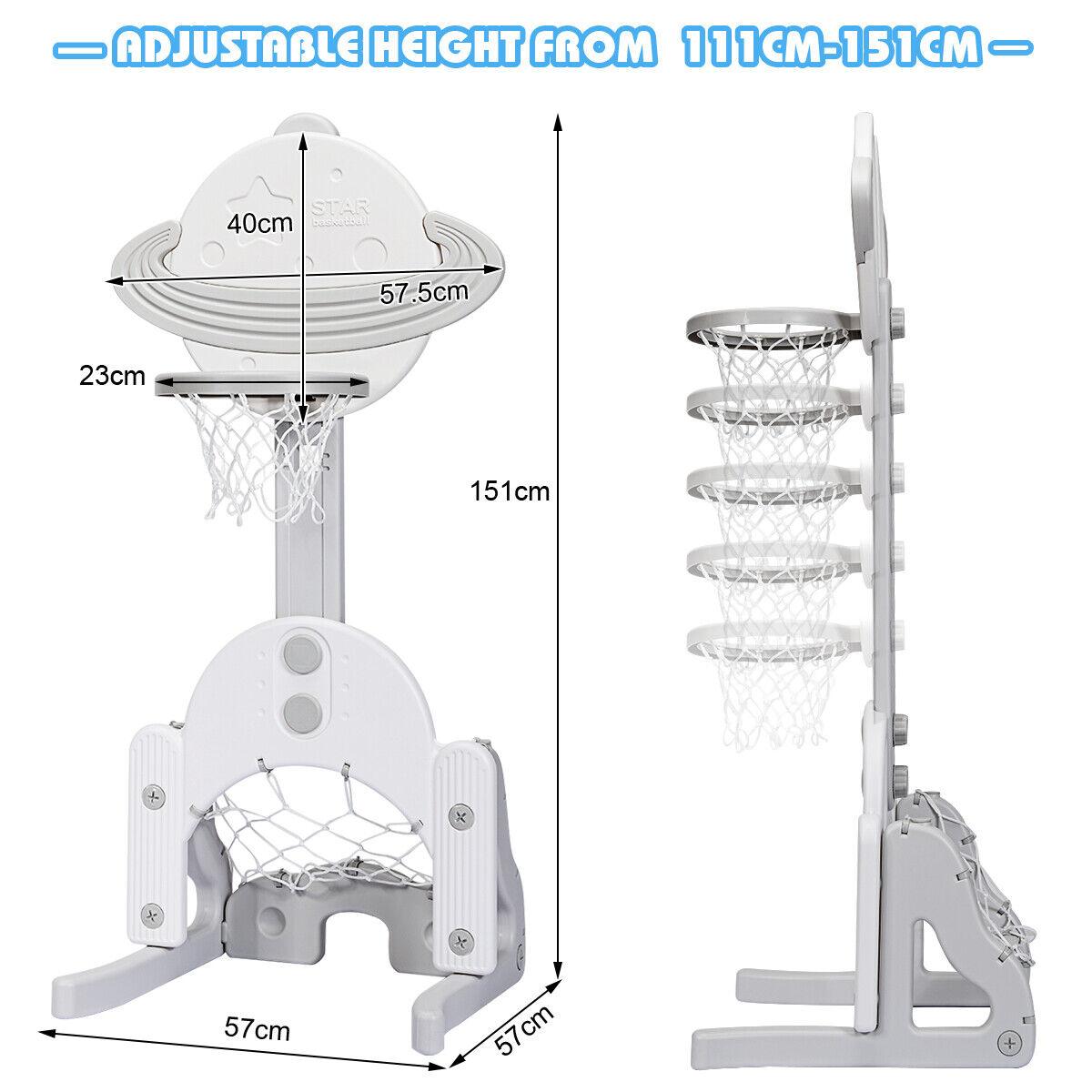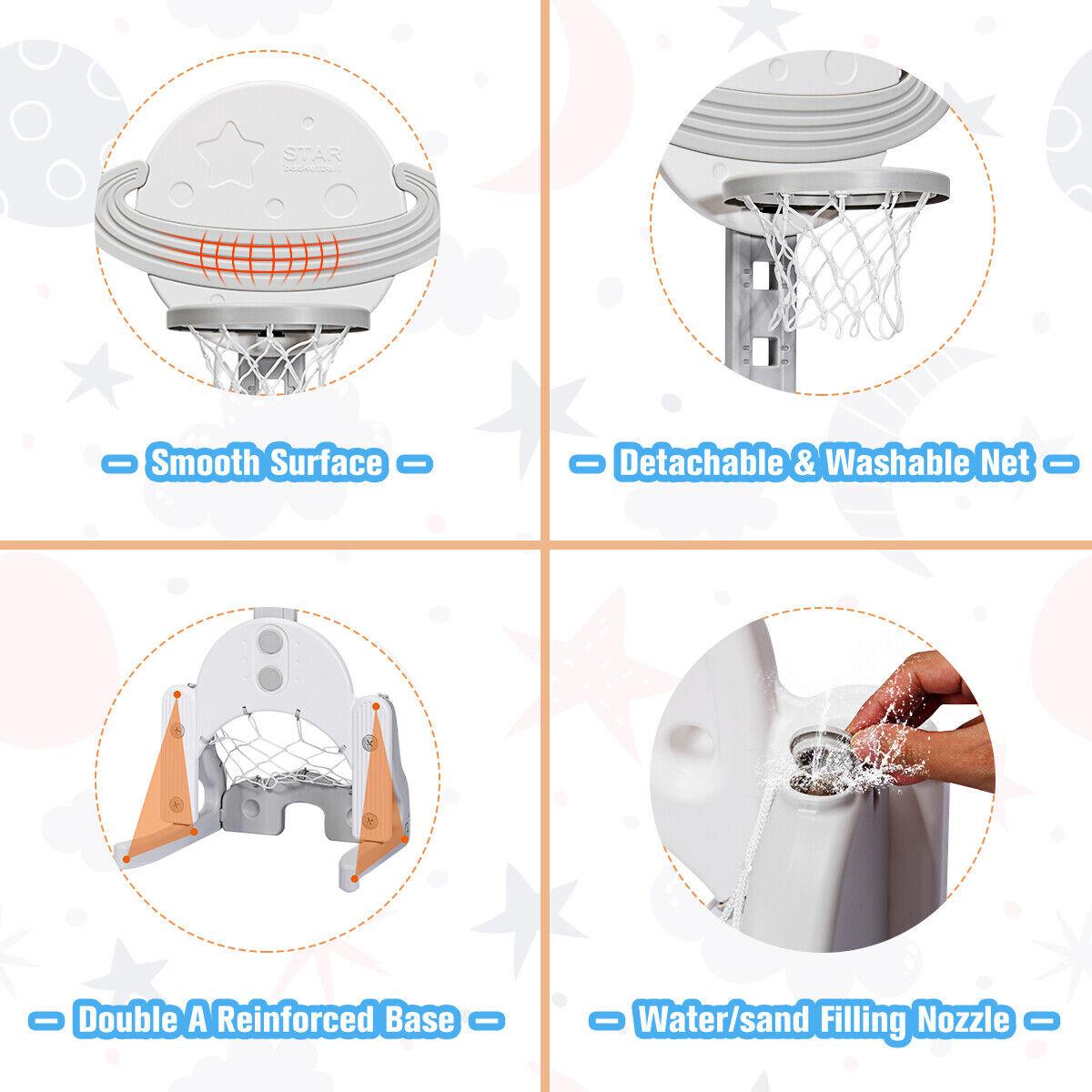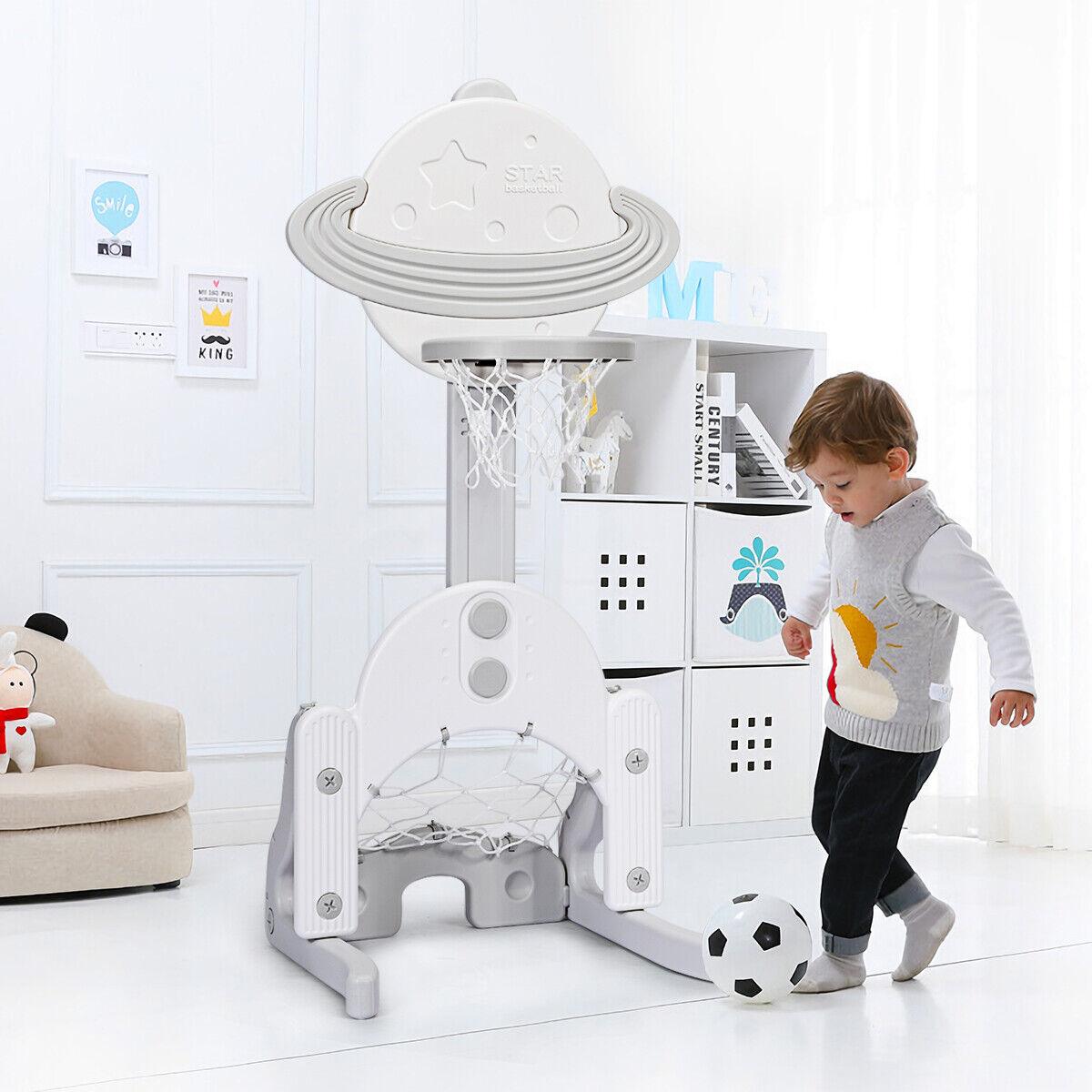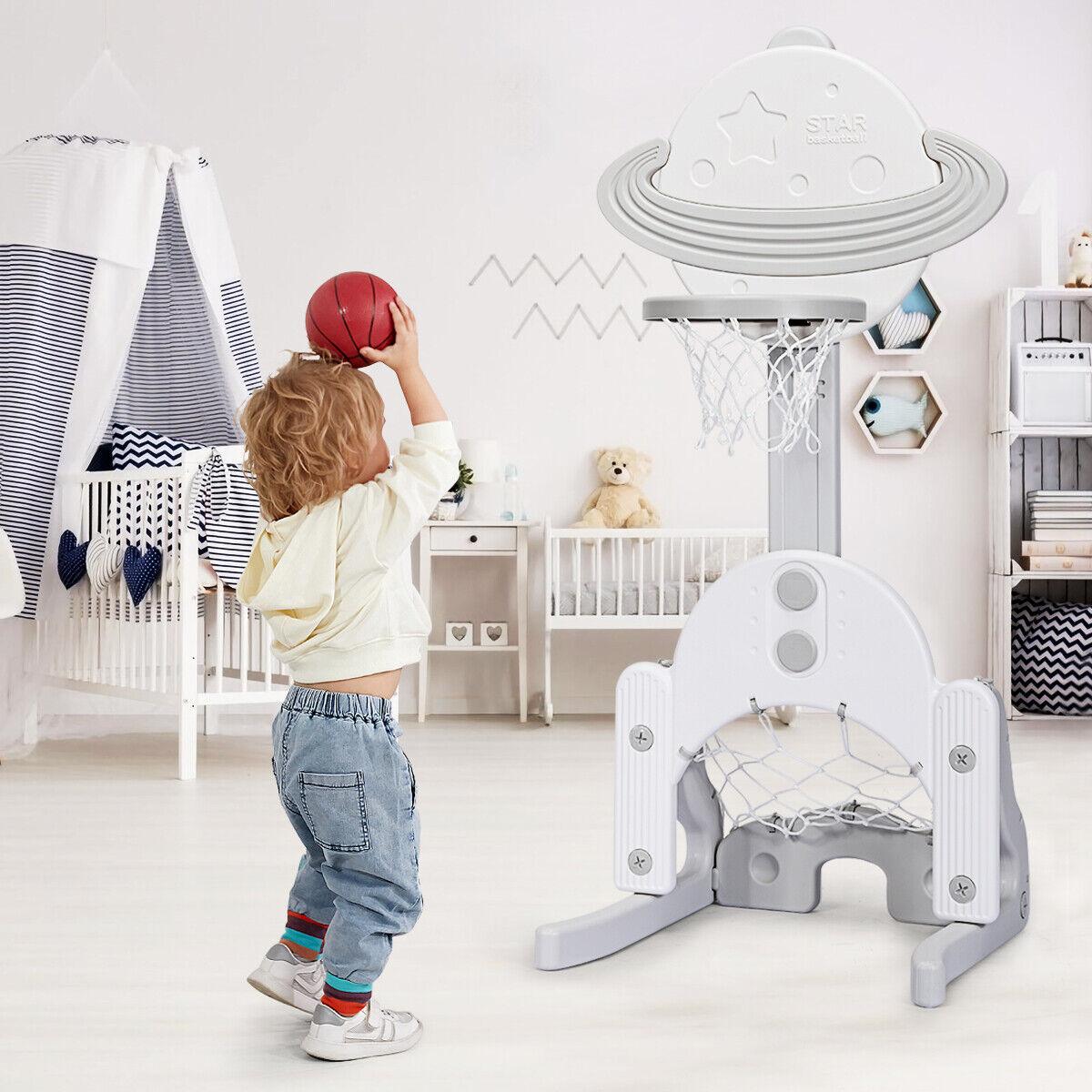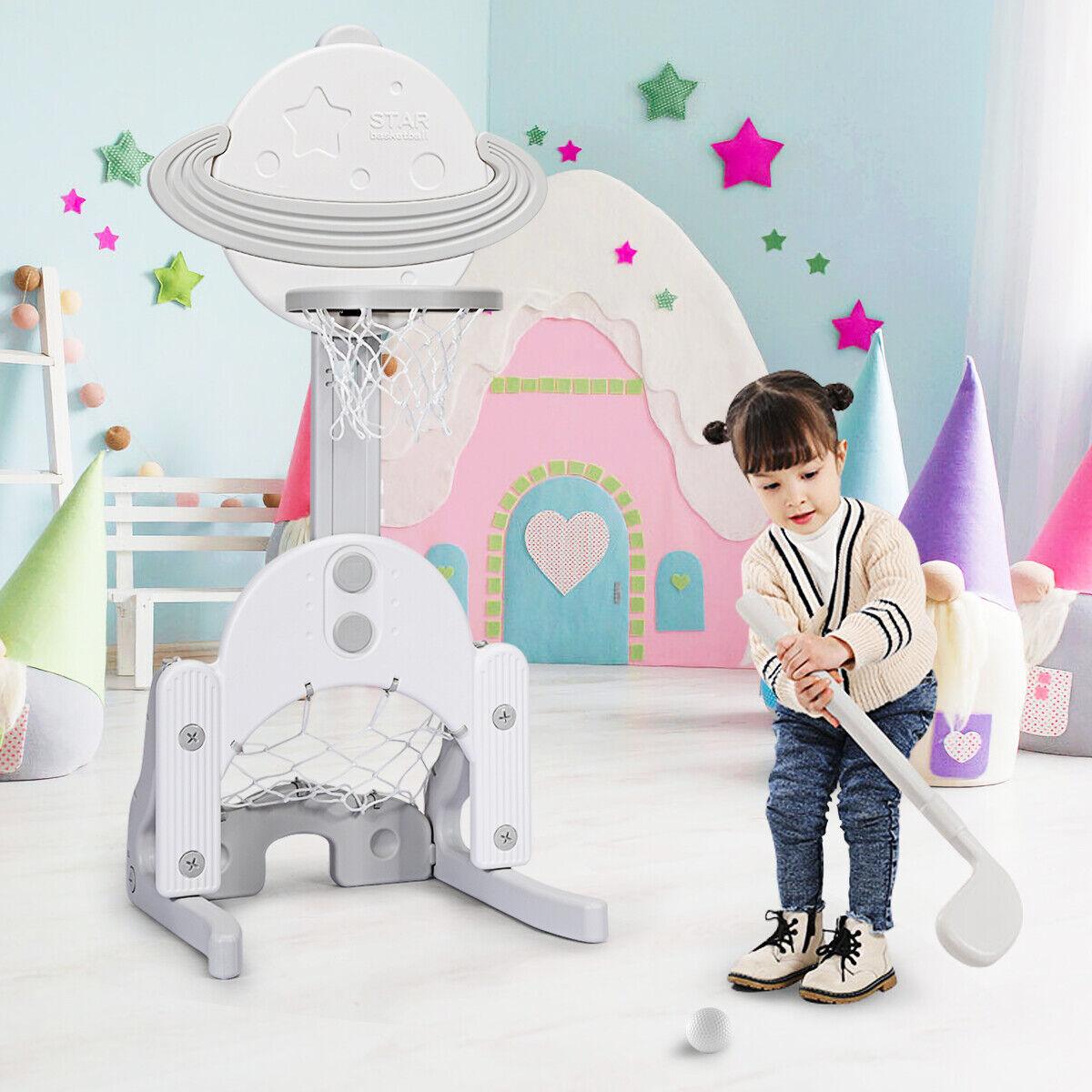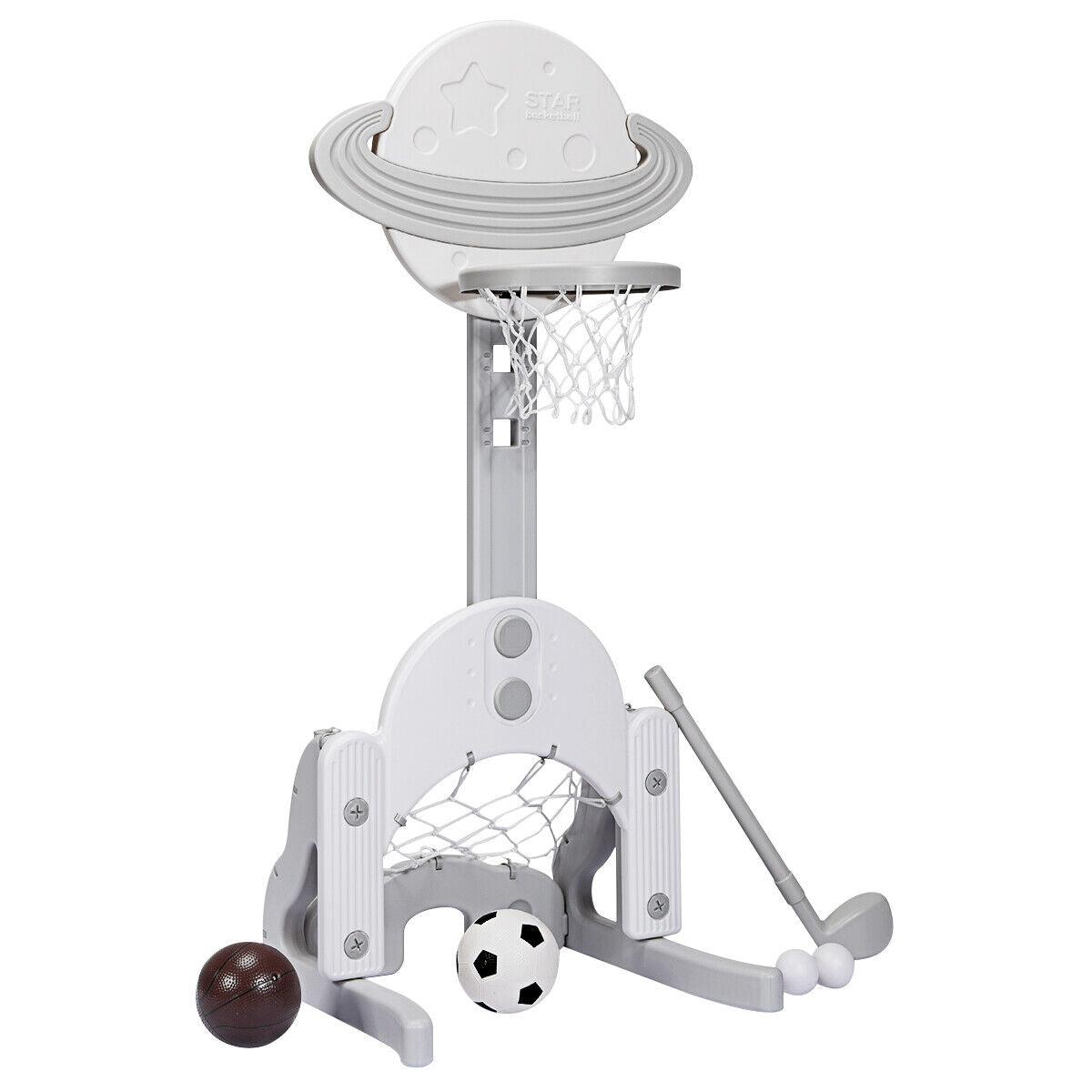 Basketball Hoop Cheap - Kids Basketball Stand 3 in 1 Basketball Hoop Soccer Golf Kit Adjustable Toy Set

About Basketball Hoop Cheap
Introducing the Kids Basketball Hoop Cheap 3 in 1, a fun and adaptable structure that allows your kids to enjoy the sports of basketball, soccer and golf.
This adaptable toy set is made to provide hours of physical activity while encouraging children to grow in a fun and interesting way in terms of their motor abilities, coordination, and sportsmanship. 
Why Will You Buy This?
Kids' social skills, physical balance, and eye-hand coordination are all improved by this stylish basketball star stand. Additionally, it enables kids to experience excitement and self-assurance while playing basketball, soccer, and golf.
To develop their playing abilities and competitive attitude, they can play with friends or their parents. A multicolored basketball hoop will immediately capture your youngsters' attention and stimulate their visual senses.
This hoop can accommodate the various needs of kids of different ages thanks to its five adjustable heights. Additionally, you can add water or sand to the foundation to increase stability. For kids older than three, this is the ideal present! 
Features of Basketball Hoop Cheap
3-in-1 Playset:
By combining the exhilarating sports of basketball, football, and golf, The Kids Basketball Stand offers a play experience that is sure to captivate and entertain children throughout the entire session.
Adjustable Height:
With the ability to adjust the height, the playset becomes suitable for children of varying ages and heights. As your child develops, you can effortlessly modify the height to ensure they continue to have fun playing and engaging with the set.
Basketball Hoop:
Kids can engage in shooting and scoring goals using the basketball hoop, which not only enhances their hand-eye coordination but also imparts the fundamental skills of basketball.
Soccer Goal: 
Kids have the chance to practise their kicking and aiming techniques at the football goal. As kids kick the ball in the direction of the goal, it promotes exercise and teamwork.
Golf Kit:
The golf kit enhances the entertainment value of the playset, making it even more enjoyable. Kids can improve their focus and precision by honing their golfing techniques and practising their strokes.
Easy Assembly:
We design the playset to be easily set up, allowing you to quickly assemble it and initiate the fun without any hassle.
Benefits Of Basketball Hoop Cheap
Motor Skill Develop:
Participating in various sports activities develops children's motor, balance, and coordination skills.
Active Play:
The playground promotes physical activity and a healthy lifestyle from a young age.
Sportsmanship:
Playing with other people promotes teamwork and in stills in children crucial qualities like sharing and sportsmanship.
Adjustable for Growth:
The playground may grow with your child thanks to the adjustable height feature, ensuring years of delight.
Special Addition of Basketball Hoop Cheap
Simple to put up and maintain

Five different heights accommodate youngsters of various ages.

3 in1 basketball hoops for numerous uses

High-quality HDRPE is a secure and sustainable material.

Children are drawn to the beautiful planet backboard.

able to be filled with water or sand to increase stability 

Improve the physical balance and collaboration of kids

An excellent user experience is provided by a smooth surface and a nice touch.  
With the Kids Basketball Stand 3 in 1, you can ignite your child's love of sports and active play. We combine the thrills of basketball, soccer, and golf in this playset, creating a dynamic and educational play experience.
With the help of this adaptable and flexible play set, watch as your youngster learns, develops, and has a blast. Get ready to play some golf with your little sports enthusiast and score some goals or make some baskets!
Condition: A brand-new, unused, unopened, undamaged item in its original packaging
Sport/Activity: Basketball
Experience Level: Beginner
Type: Portable Hoop
Features: Freestanding
Featured: Basketball Stand
Item Type: Nets & Backboards
Material: HDPE
Overall Dimension: 57 x 57 x 151 cm
Adjustable Height: 111cm-151cm
Net Weight: 3.5 kg

Package:
1 Basketball Stand
2 Golf Balls
1 Golf Stick
1 Basketball
1 Soccer Ball
1 User's Manual

Be Maskura Fit
Our Happy Hoopers
30 Minutes Daily Fun Workout
The smart hula hoop counts your burned calories, tracks how long you work out, and records other vital information.
Easy Installation Process
Our Smart Weighted Hula Hoop has a carefully planned design with 27 knots placed in hoop's circumference.
27 Detachable Knots
Our Smart Weighted Hula Hoop has a carefully planned design with 27 knots placed in hoop's circumference.
Let customers speak for us
Love it
My infant son adores this! He is practicing standing up because he is not very stable when he walks. When he stretches up to put a ball in, he can reach the basket because it is small enough. This was assembled by my spouse in about twenty minutes. Everything is really lightweight, and the instructions were simple to follow. If you find this review useful, please like it.
Shark Shaver Pro - Platinum Electric Skull Shaver For Head & Face
Best Electric Men's Shaver