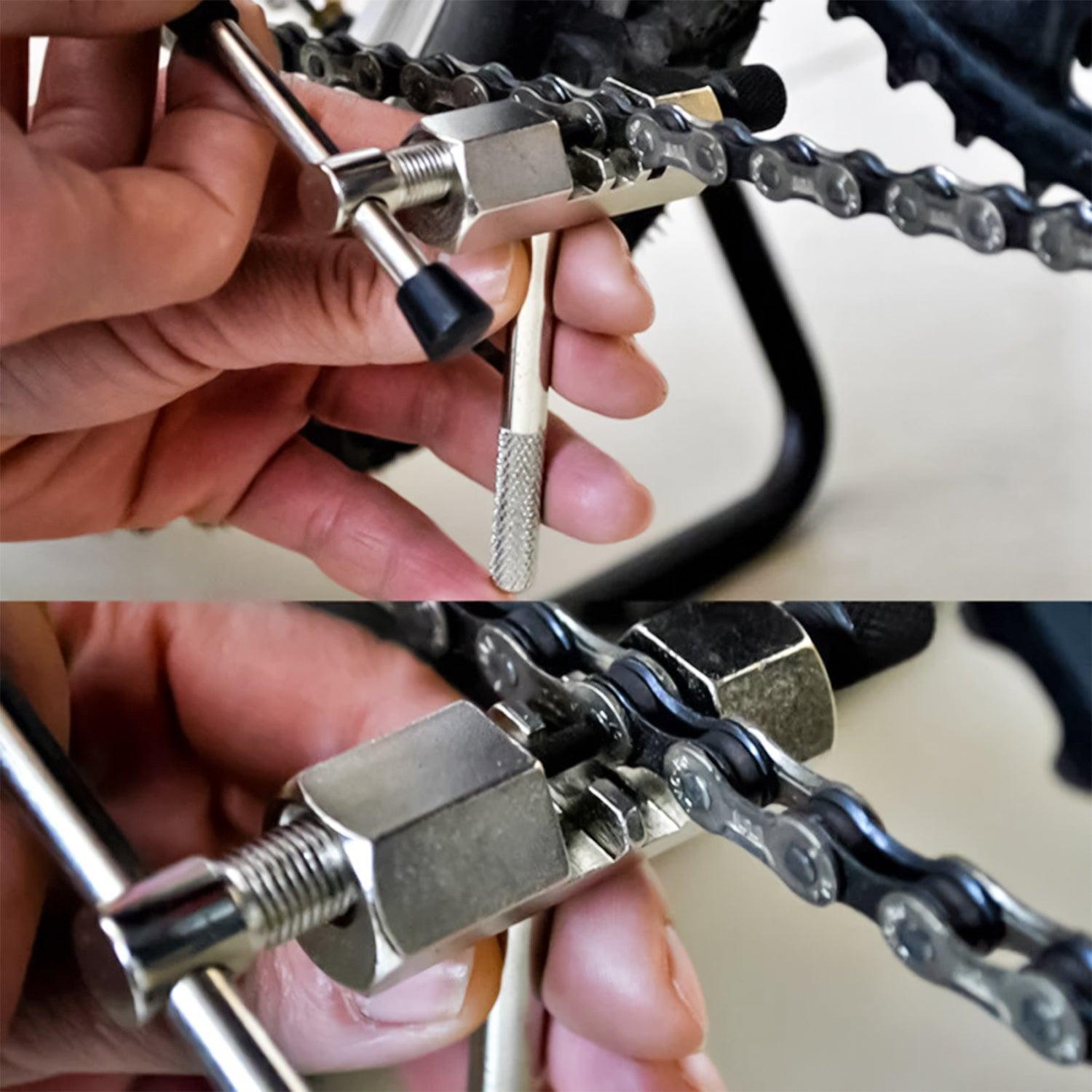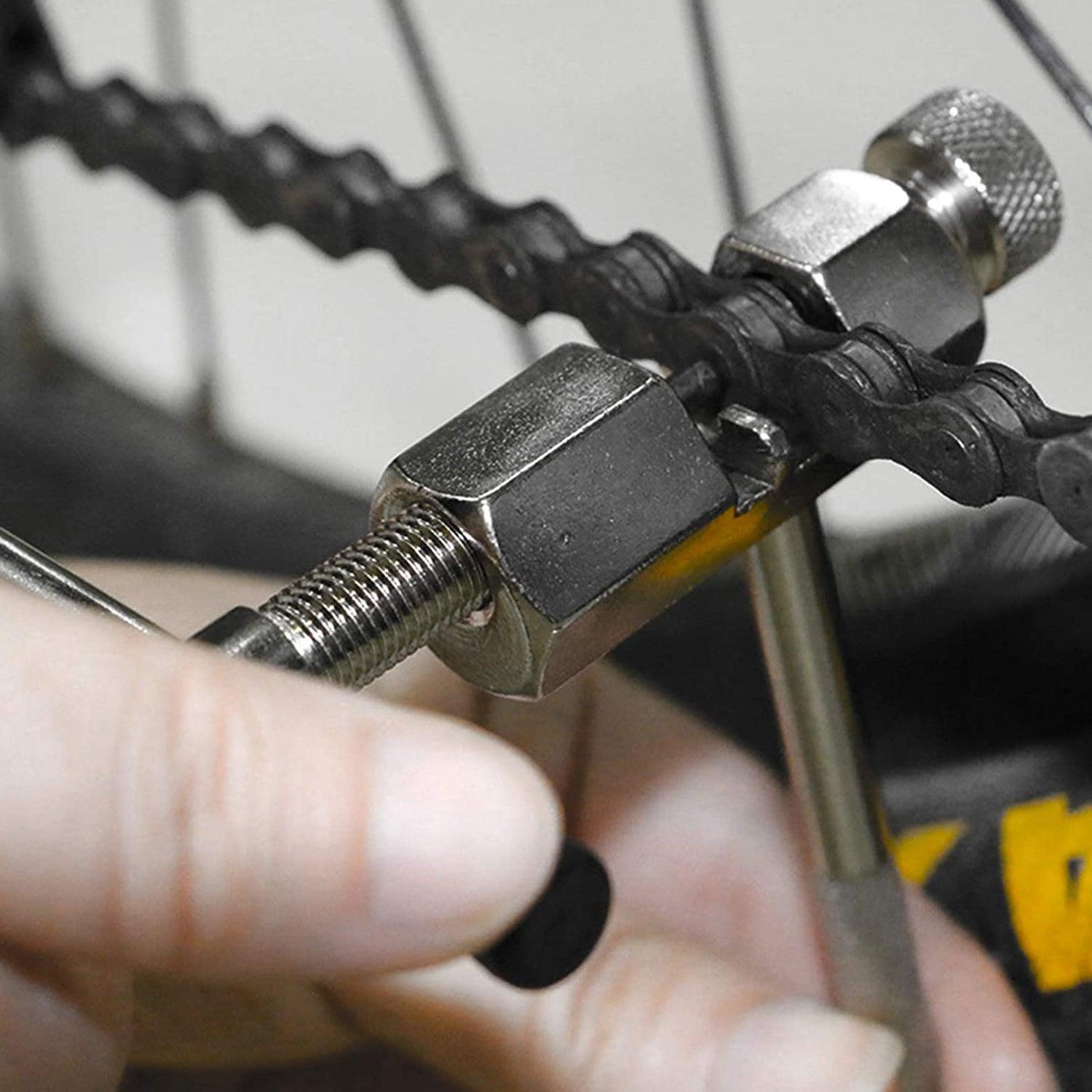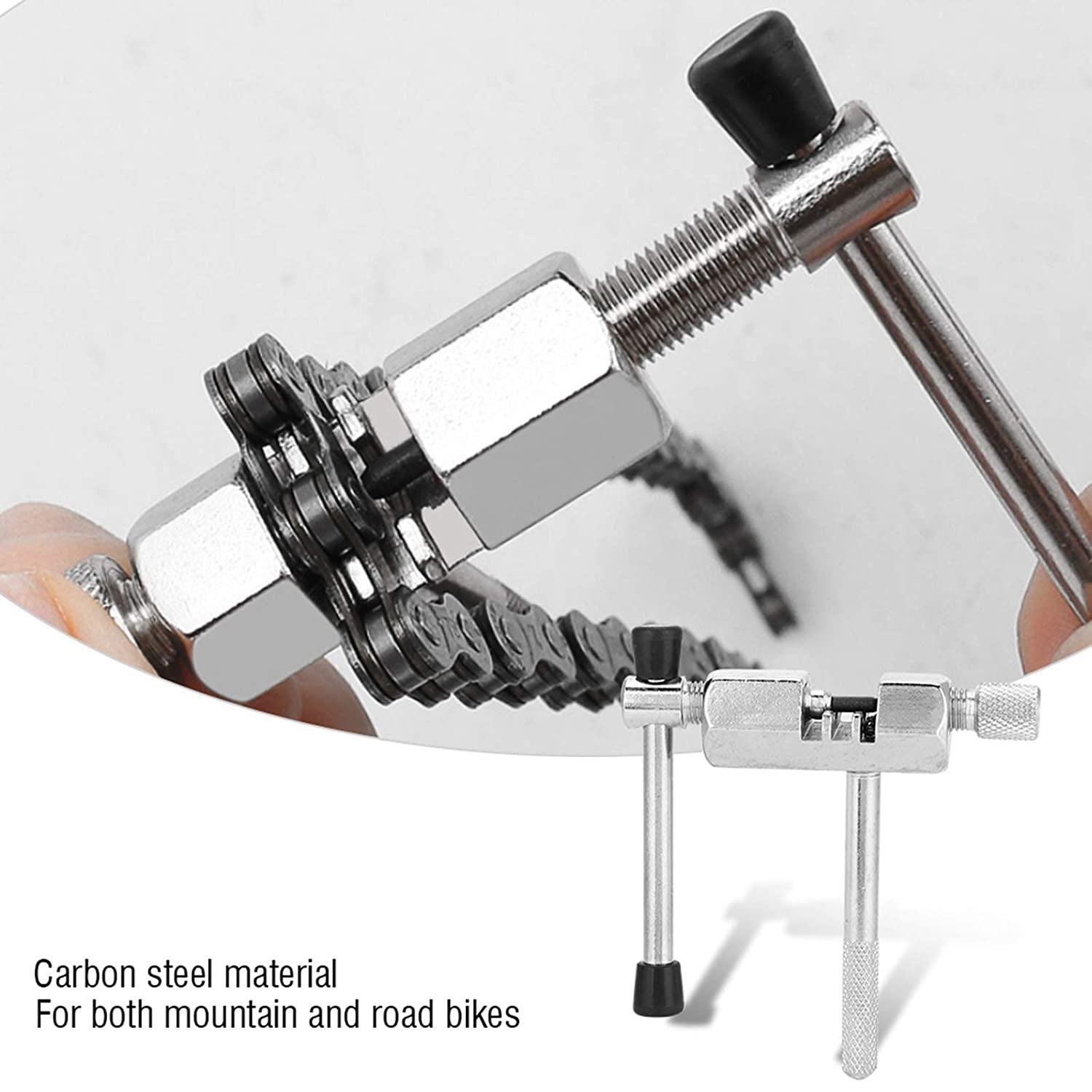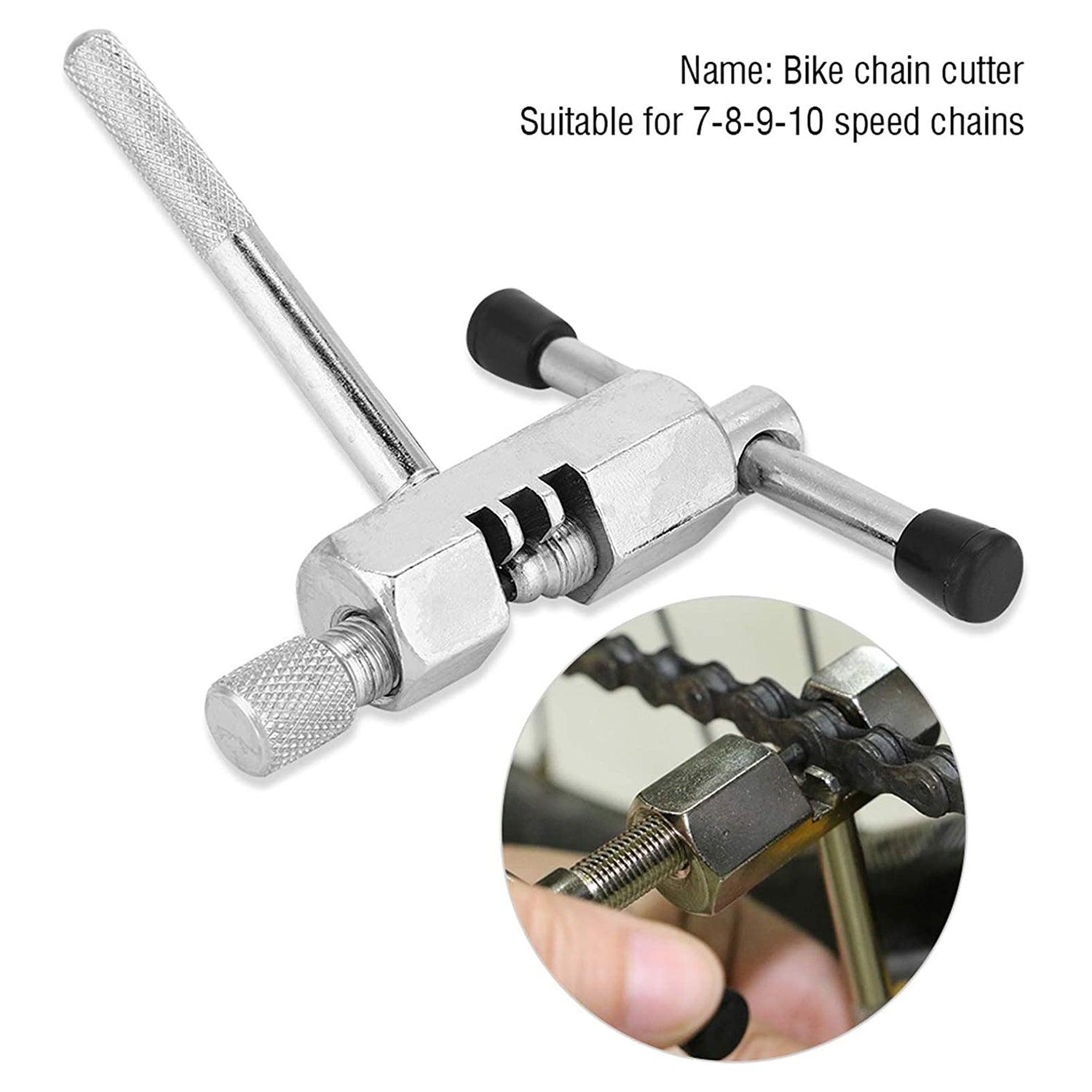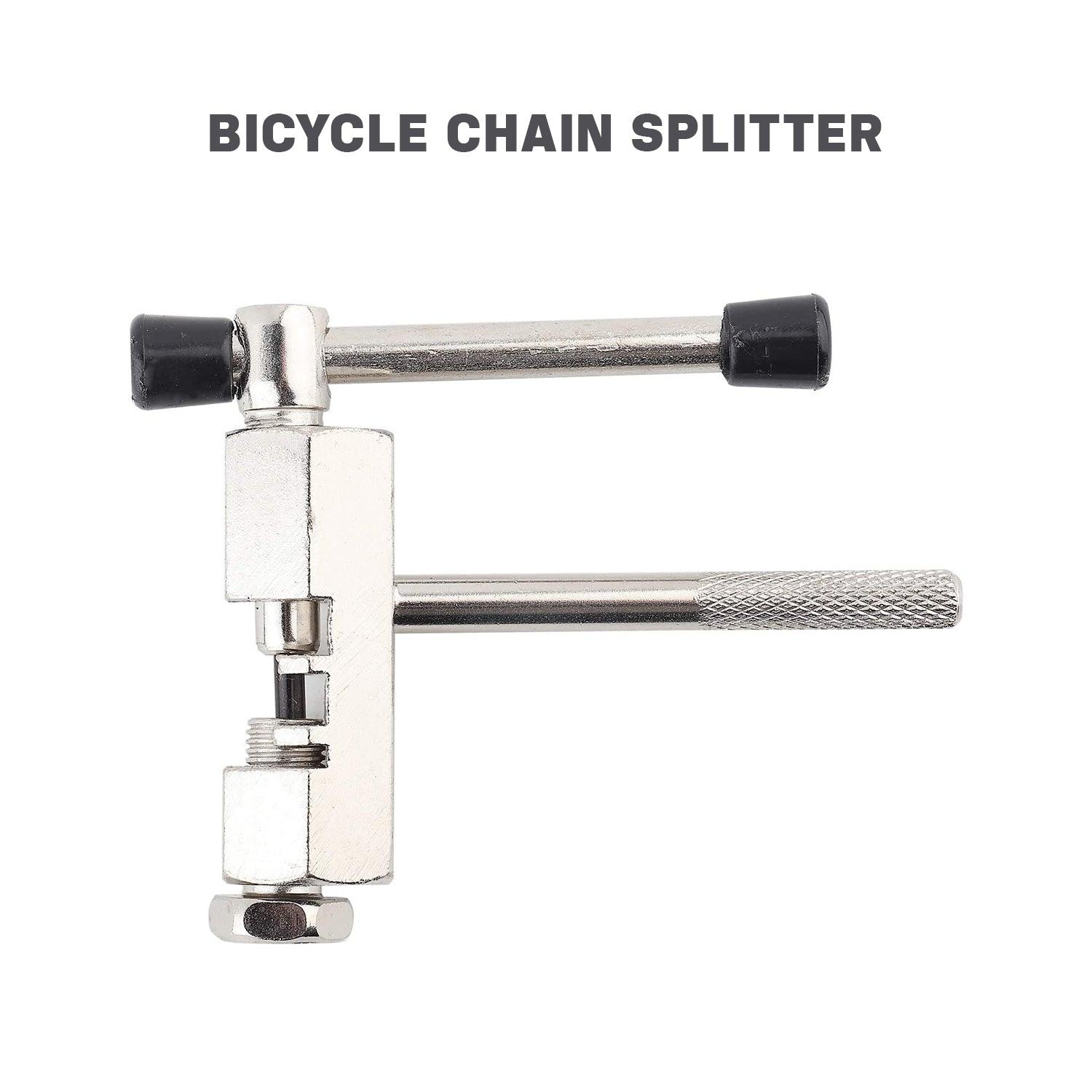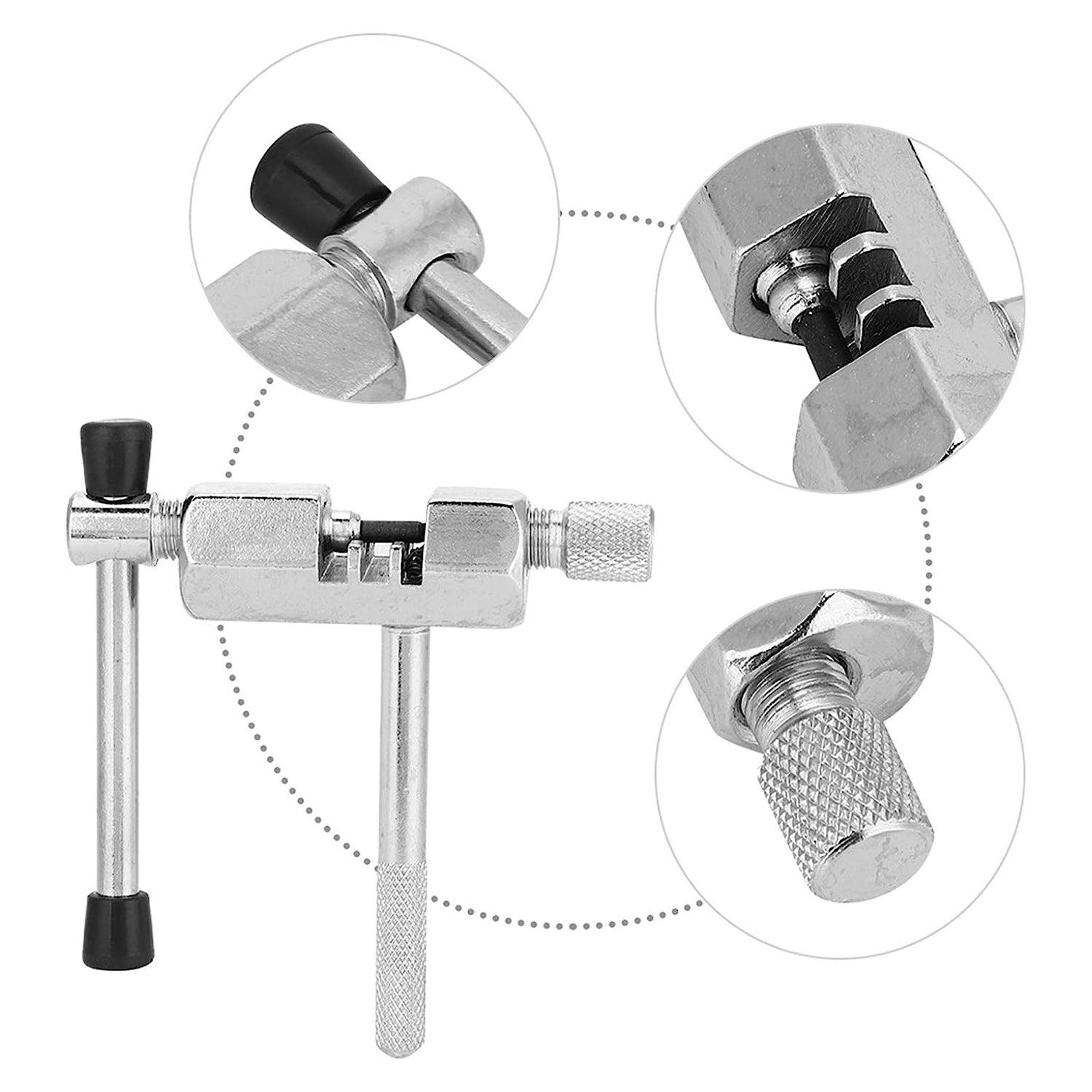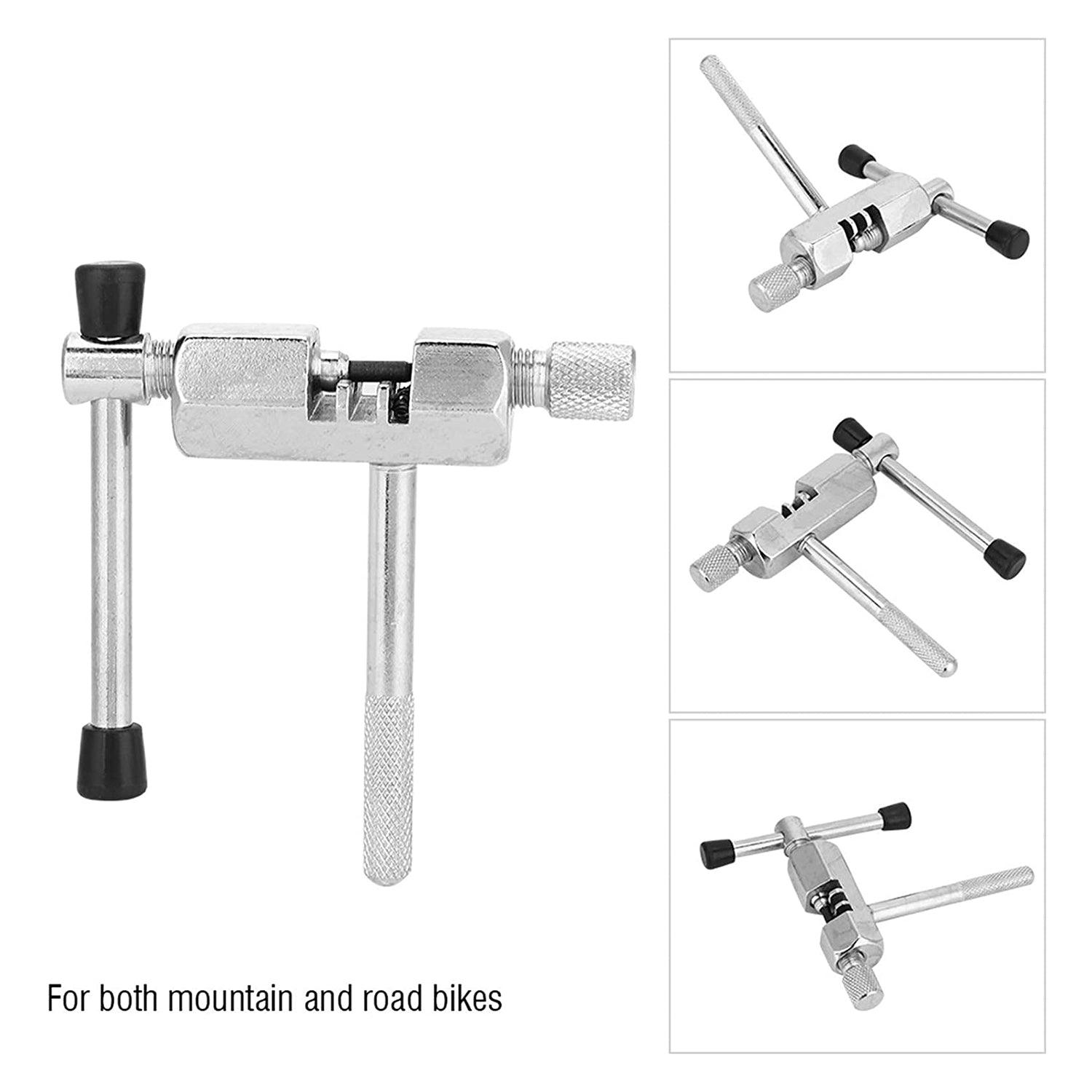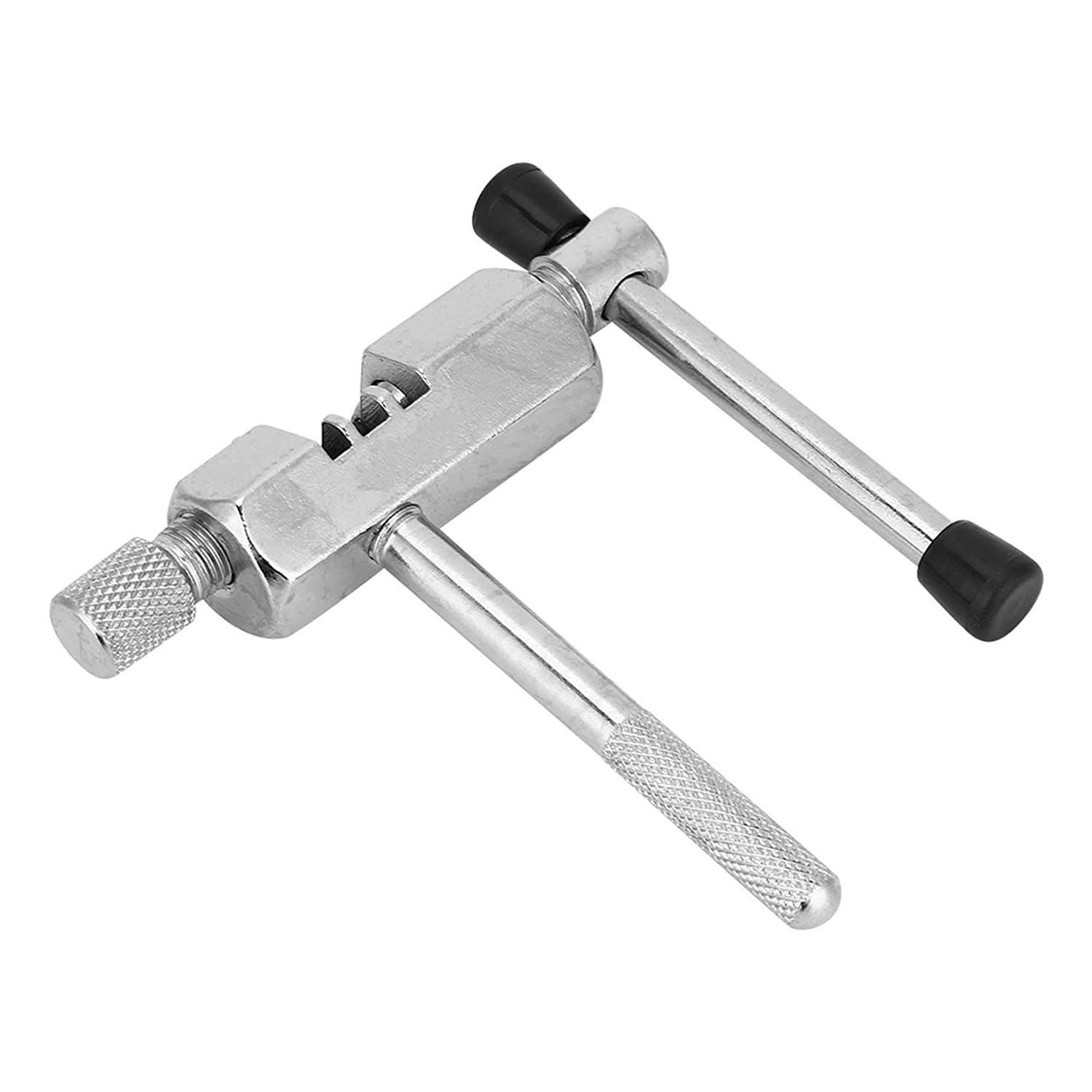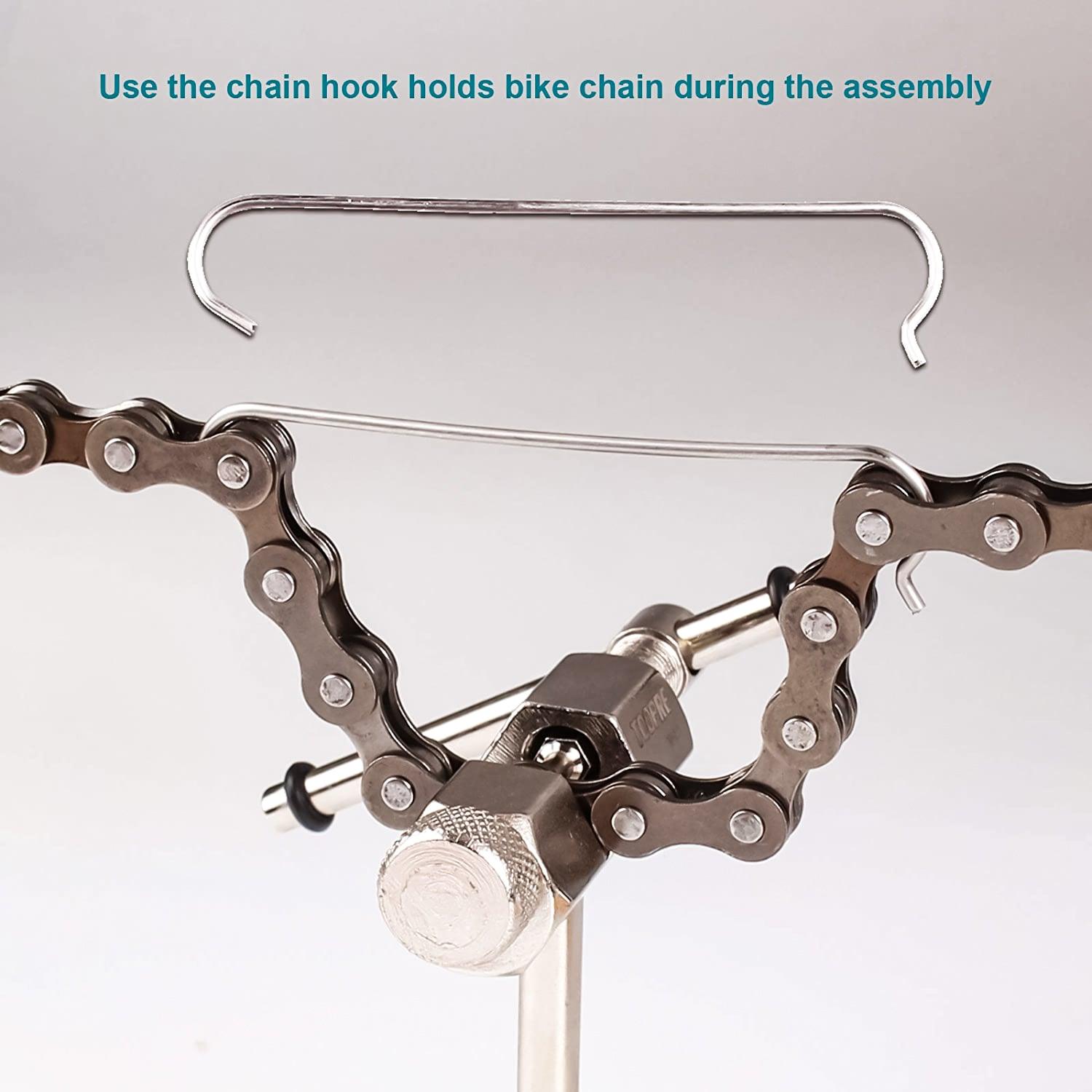 Bicycle Chain Splitter - A Small Durable Bicycle Chain Splitter for Road Mountain Cycling Bike Chain Breaker Tool, Speed Chains Link

About Bicycle Chain Splitter 
It is simple to operate despite your inexperience. A detailed instruction booklet includes the Bicycle Chain Splitter tool. Place the chain link correctly and according to the instructions. Once the link is properly secured by the bolt, crank the handle until the link pops. If you don't perform it correctly, the tool will bend.

Broad Torque Arm:
The bike chain repair tool includes a sizable rubber-coated grip that is comfortable in your hand and has an easy-to-turn large handle. And out. Even rusted chains may be disassembled with ease.

Nice, reasonably priced chain tool:
It includes a replacement pin-pusher (additional pin driver) and an integrated chain hook that may temporarily keep your chain together while you work on it. It has a hex wrench hole for replacing pin drivers in the tool's head.
Frequently Used:
The chain removal works with most bicycles, including those made by Shimano, SRAM, SunRace, SunTour, Chris King, and other manufacturers, and it is simple to use with 7/8/9/10/11-speed chains.
Heat treatment, high strength, and portability; compact design. It is sturdy enough to use at your home bike shop and compact enough to fit into a toolbox for a trailhead.

You May Check It Out: Bike Handlebar Extender
Bicycle Chain Splitter Features - 
It is a chain for bicycles. 

This device may be used to separate chain links and connect them together.

Simple to use for bicycle chains of any size

This Chain splitter is very affordable

Low-quality item, as indicated by the price; take care while handling the pins since they are brittle and may shatter under extreme tension.

If you're looking for a high-quality chain splitter.  We also have Park and Ice tools, but these are obviously much more expensive.
Condition: New
Type: Bicycle Chain Cleaner
Be Maskura Fit
Our Happy Hoopers
30 Minutes Daily Fun Workout
The smart hula hoop counts your burned calories, tracks how long you work out, and records other vital information.
Easy Installation Process
Our Smart Weighted Hula Hoop has a carefully planned design with 27 knots placed in hoop's circumference.
27 Detachable Knots
Our Smart Weighted Hula Hoop has a carefully planned design with 27 knots placed in hoop's circumference.
Let customers speak for us
Excellent Price for Chain Splitter for Bicycles
For the price, this bicycle chain splitter offers excellent value. It has reduced the cost of maintaining my bike and comes with a new pin. highly advisable
Solid Tool
This seems like a well thought out tool. It has a comfortable grip, is easy to use.
Does the job perfectly
I highly recommend this chain splitter! It's simple to use and has saved me money on replacing my chain needlessly.
Strong and easy to use
Strong components and this tool works perfectly.
Works well for me
This chain splitter is a must-have for any cyclist! It's durable, and compact, and makes adjusting my chain length a breeze.
Shark Shaver Pro - Platinum Electric Skull Shaver For Head & Face
Best Electric Men's Shaver