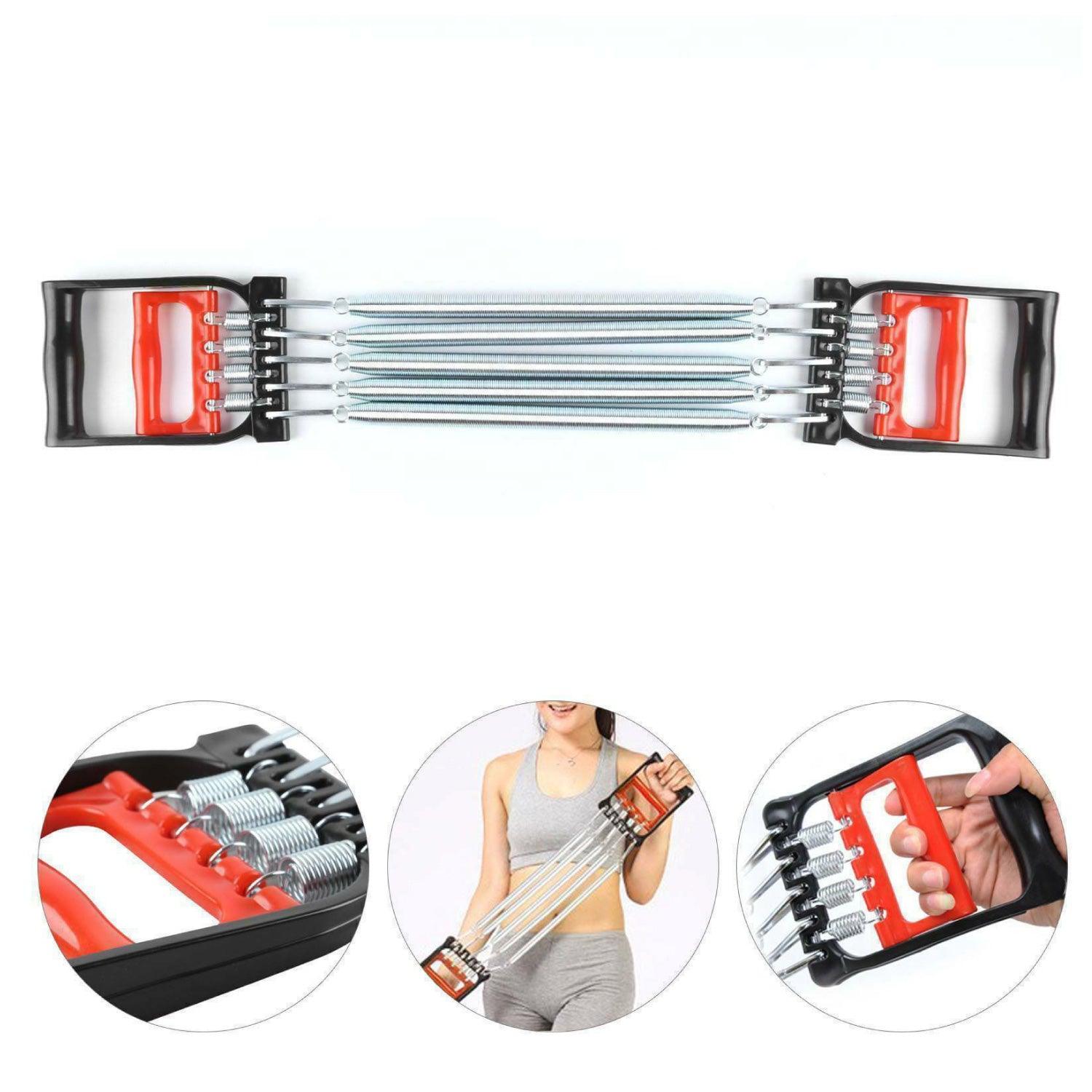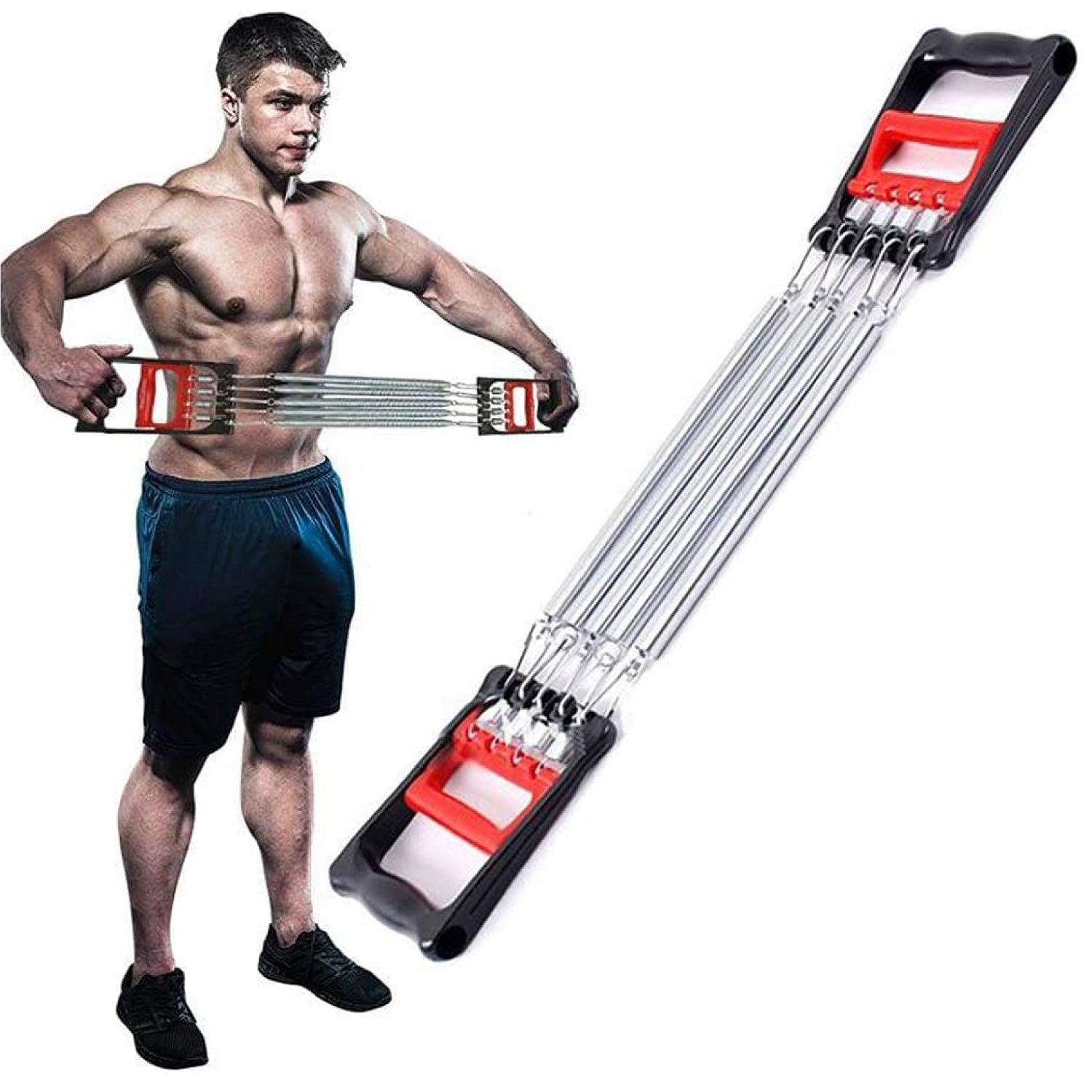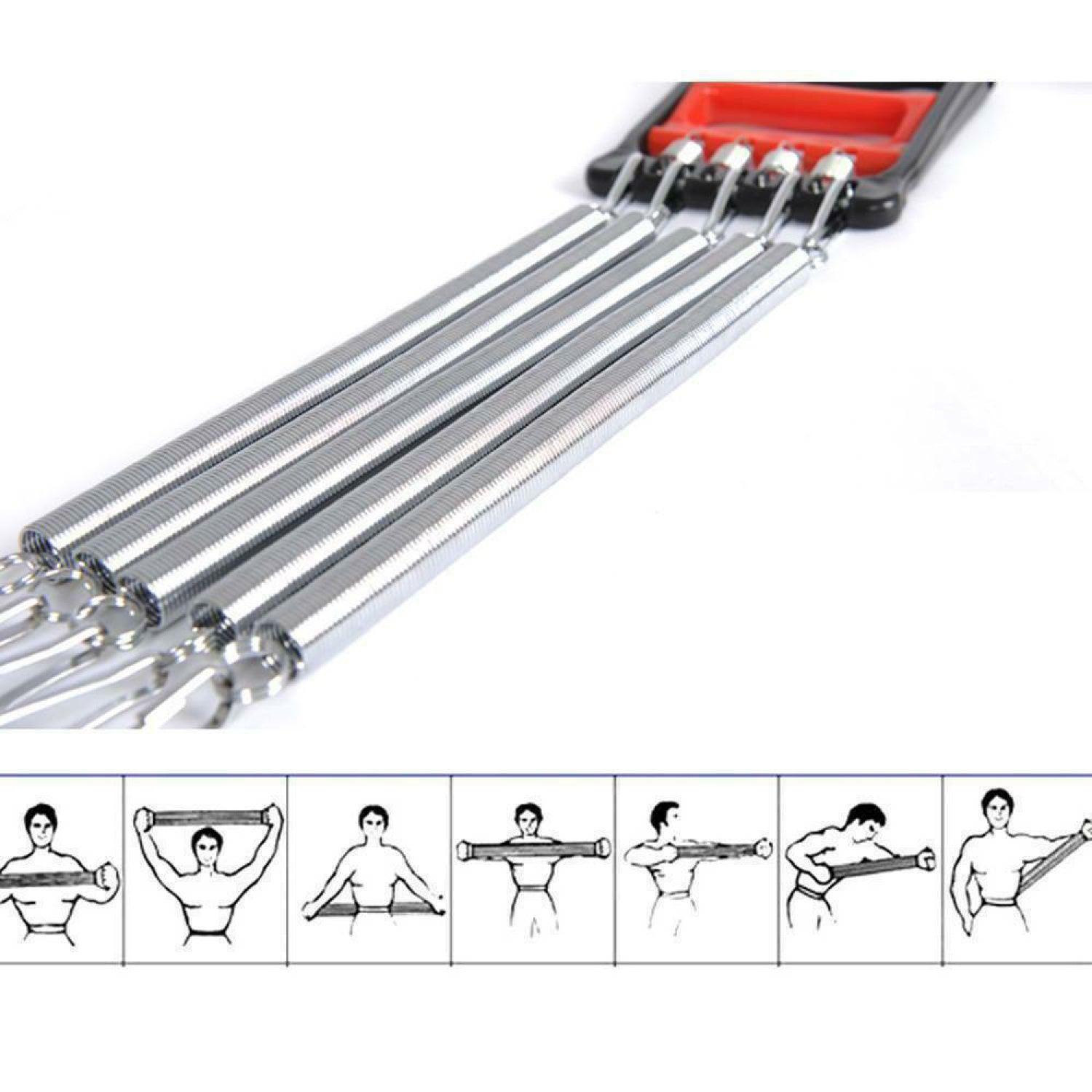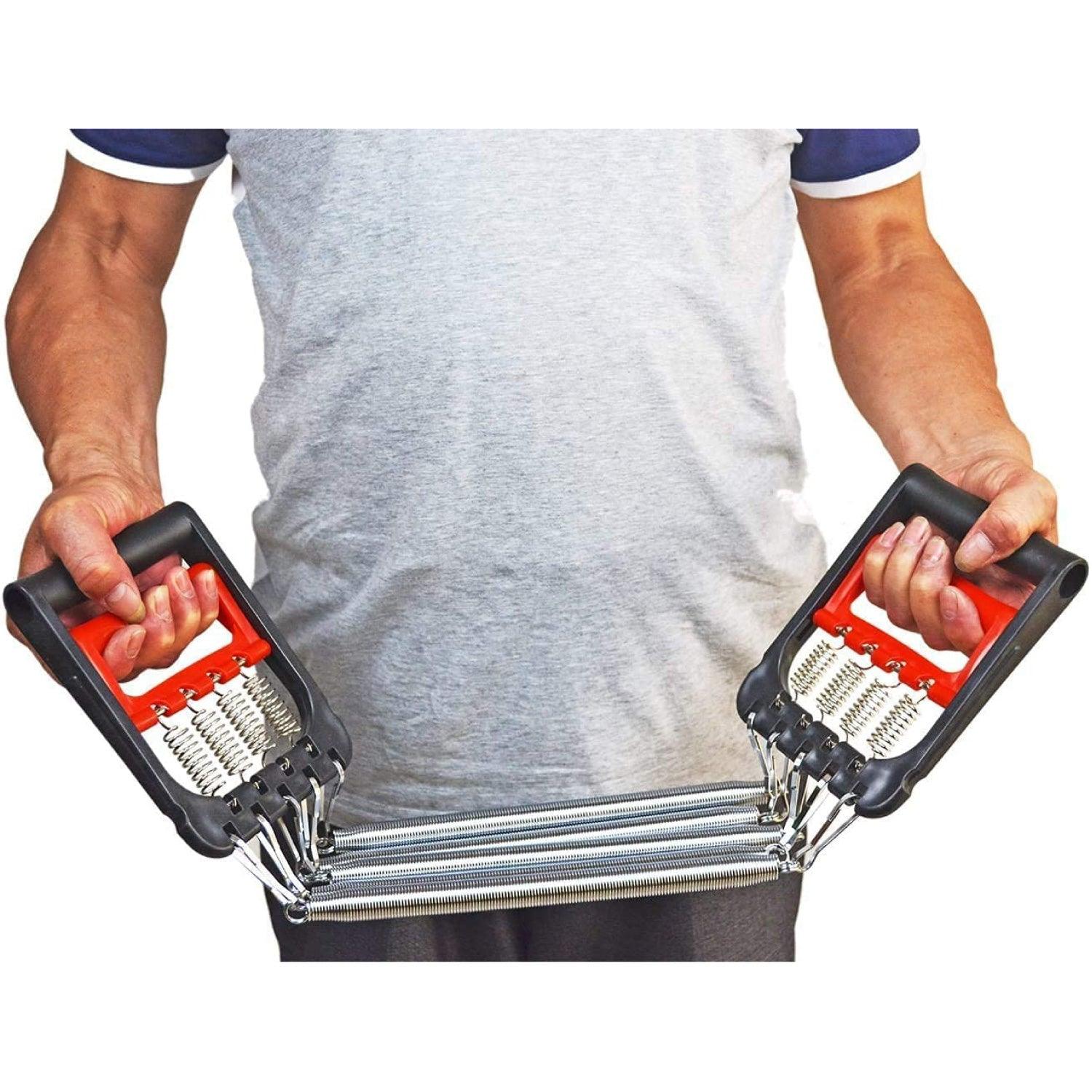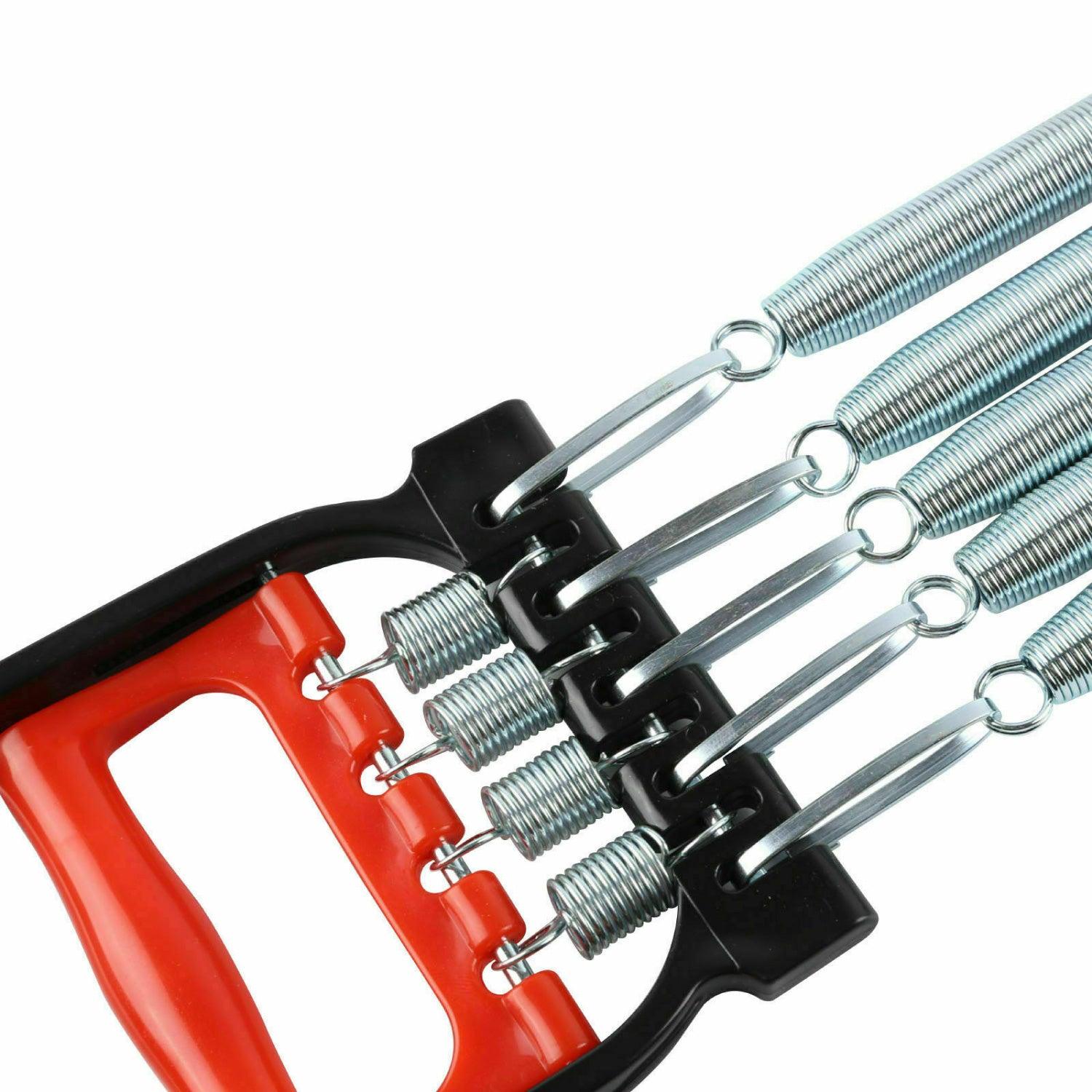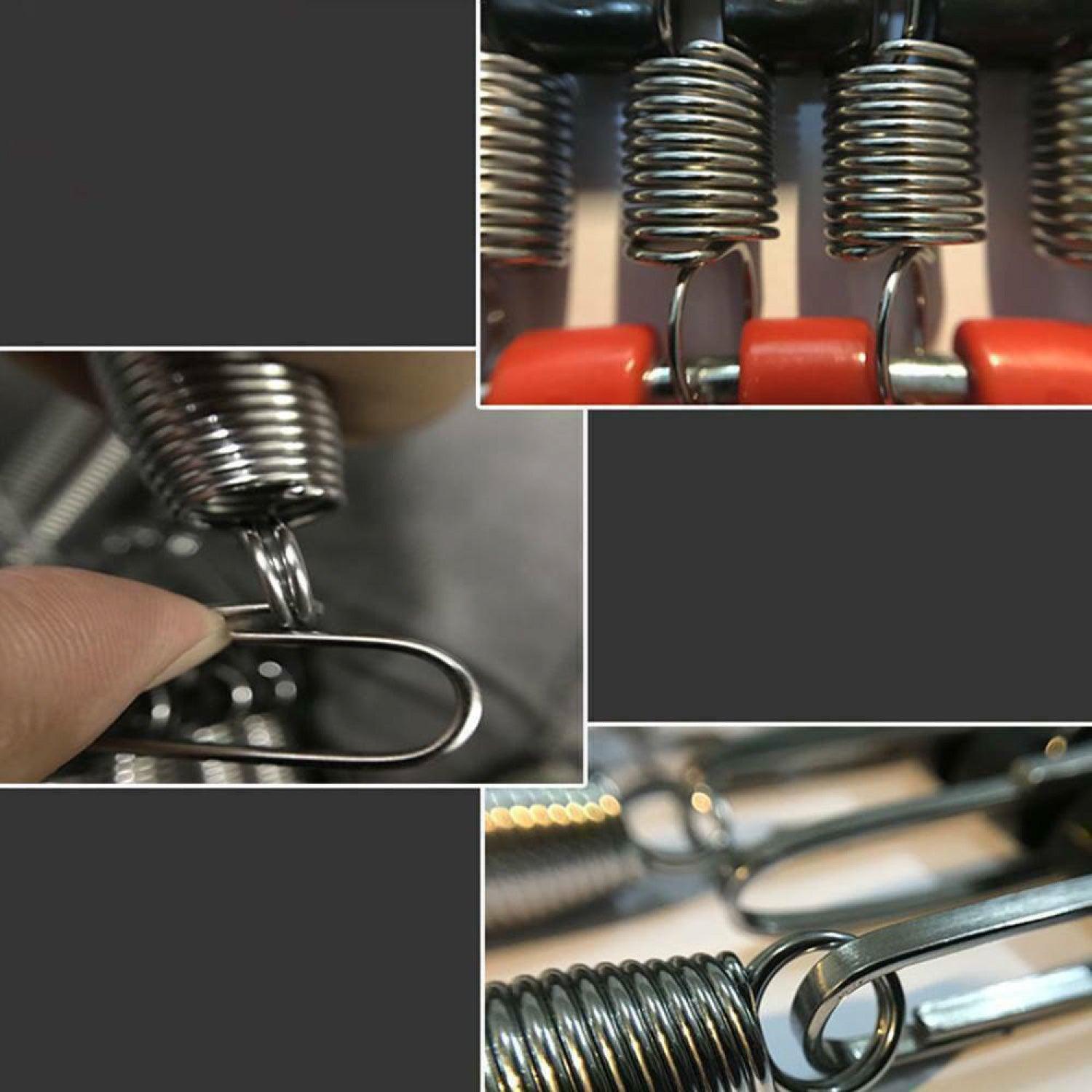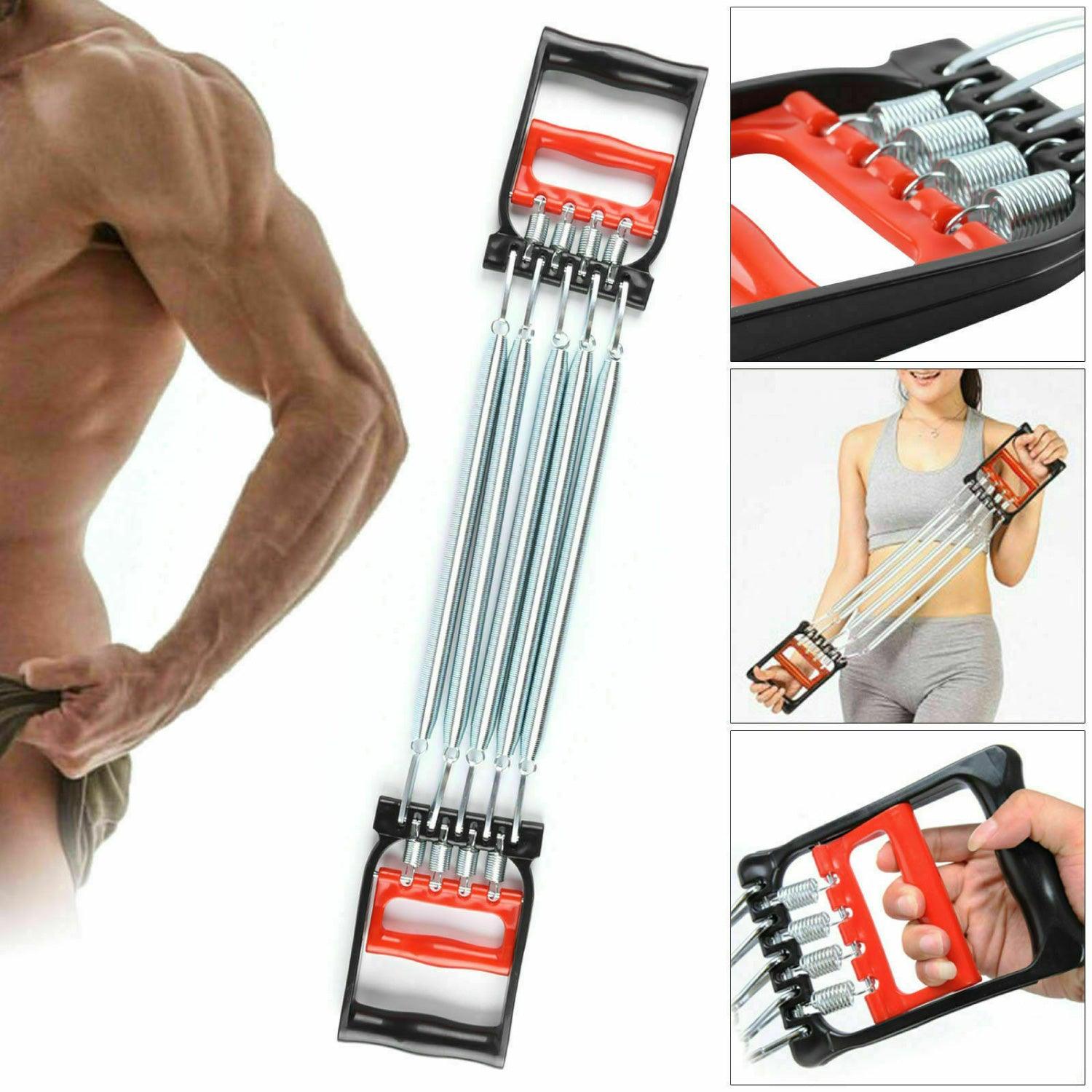 Chest Expander - INHEMING Chest Expander,Upper Body Puller, Adjustable Arm Muscle Exerciser with 5 Strings,Home Gym Fitness Spring Expander Tool

About This Item :  
Chest Expander, Upper Body Puller, Adjustable Arm Muscle Exerciser, Home Gym Fitness Spring Expander Tool.
Multifunction:
Ideal upper body exerciser; works your arm, chest, shoulders, back, and full upper body; also works as a hand exerciser.
High Quality:
Elastic, strong springs that last a long time. Very effective for growing your body, with a high-density non-slip PP handle and steel coil pull-up bar.
Size:
The 5-spring chest expander has a total length of 64 cm, a stretching length of 150 cm, a static spring dimension of 28 cm, and a breadth of 10 cm.
Full Upper Body Workout Equipment:
Your personal fitness trainer, the Super Push Down Bar, helps you quickly develop a bigger, stronger chest. The Fitness upper body exerciser is more than simply a chest muscle builder; it can also be used to target specific muscle areas to speed up growth, improve definition, and boost strength, including the chest, arms, abs, shoulders, and back.
Easily Train Different Muscle Groups:
You don't need doors, rafters, beams, or trees to attach to with resistance bands. Grab your GoFitness Push-Down Bar to start working out with a range of focused movements. Men and women of all skill levels can use the resistance, which varies from 10 kg to 50 kg.
Build a Better Chest:
Use just 10 minutes a day, three to four days a week, for chest training to develop a chiseled chest. For guys, it will help you tone your pectorals and develop a bigger, stronger chest; for women, it will help you strengthen your pectorals and subtly lift your breasts.
You may check it out: Pulley Fitness Cable Equipment
The Perfect Spring Workout Device:
They are built with four incredibly strong steel springs. Even the hardest workout sessions won't damage these premium springs. In contrast to the power twister, which needed people to twist the springs, the compressed springs are used in this machine. Our new design offers a wider range of motion and does so with no chance of rebound or breakage. Together, four springs create a more uniform resistance output, stimulating muscles more effectively.
Portable Chest Expander: 
Our exercise gear is completely portable and may be neatly stored in your home or office. Supper body training equipment has a lightweight design that makes moving your portable home gym a snap, so you never have to miss a session.
Features of Chest Expander : 
Bold buckle, full tension, 5 high-strength carbon steel springs, removable spring, according to personal needs, one-piece steel ring, firm and safe, lovely and useful.
Condition: A brand-new, unused, unopened and undamaged item
Usage: Commercial Use, Home Use, Semi-Commercial Use
Muscle Group: Abdominal, Arms, Back, Chest, Full Body, Shoulders
Indoor/Outdoor: Both
Activity: Fitness
Material: Steel, Chrome
Colour: Black
Type: Chest Expander
Features: Heavy Duty Chrome Material, Premium Quality Springs
Activity: Gym & Training, Weight Lifting, Yoga
Be Maskura Fit
Our Happy Hoopers
30 Minutes Daily Fun Workout
The smart hula hoop counts your burned calories, tracks how long you work out, and records other vital information.
Easy Installation Process
Our Smart Weighted Hula Hoop has a carefully planned design with 27 knots placed in hoop's circumference.
27 Detachable Knots
Our Smart Weighted Hula Hoop has a carefully planned design with 27 knots placed in hoop's circumference.
Let customers speak for us
Super Compact,Super Effective!
I love the simple yet sturdy design of this chest expander. It's so easy to use and store and provides an intense burn in my pecs and arms within minutes.
Great Exercise tool for building up pecs
As someone trying to build up my chest muscles, this has been a real game changer. I can adjust the resistance to suit my fitness level and increase it as I progress.
Must-have for upper body workout
This simple yet effective tool has added some much needed variety to my workout routine. The 5 adjustable resistance bands provide a challenging workout for my chest, arms and shoulders.
I've never used a chest expander like this one
I can state with confidence that the INHEMING Chest Expander is the greatest one yet because I've used a lot of them in the past. All parts of the upper body can be worked out with the five strings and adjustable arm muscle exerciser. Highly advised for anyone wishing to mix up their home workout regimen.
Best chest expander I've ever used!
As someone who has tried numerous chest expanders in the past, I can confidently say that this chest expander is the best one yet! The adjustable arm muscle exerciser and 5 strings allow for a customizable workout that targets all areas of the upper body. Highly recommend for anyone looking to add some variety to their home gym routine.
Shark Shaver Pro - Platinum Electric Skull Shaver For Head & Face
Best Electric Men's Shaver