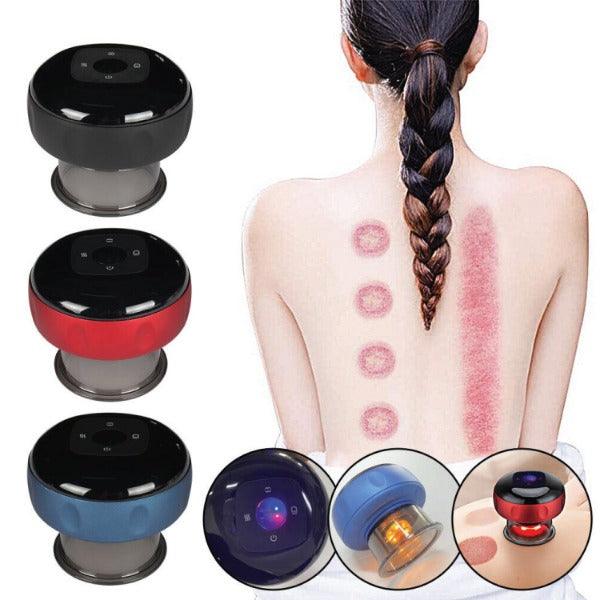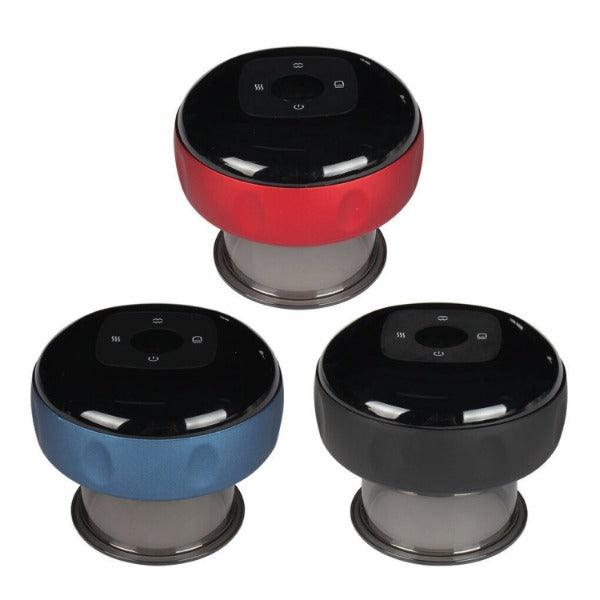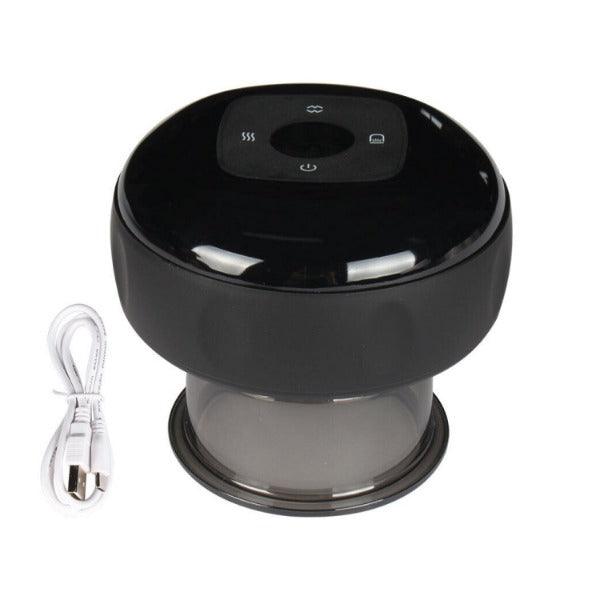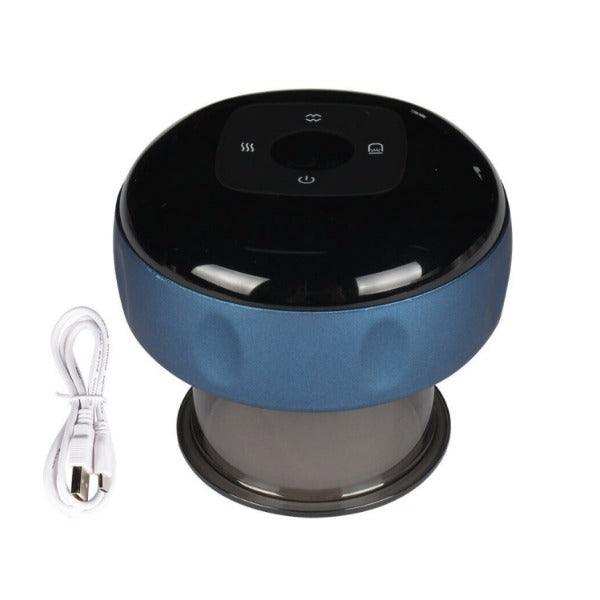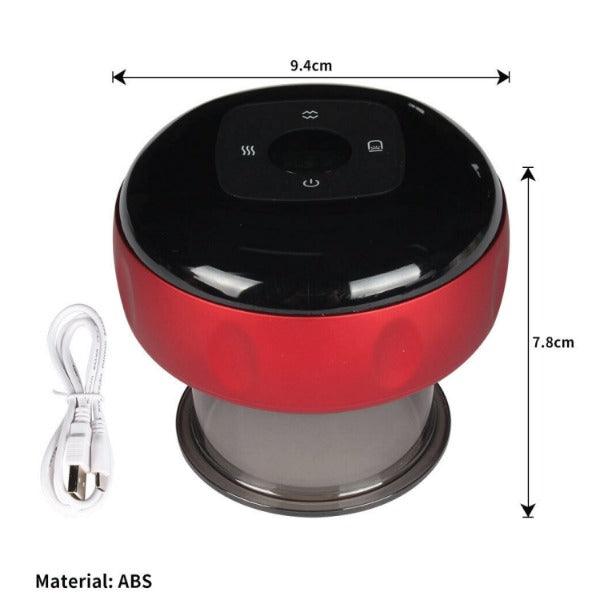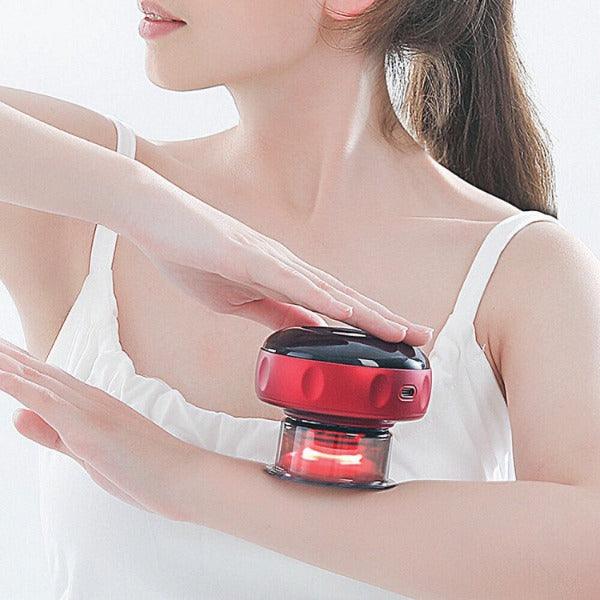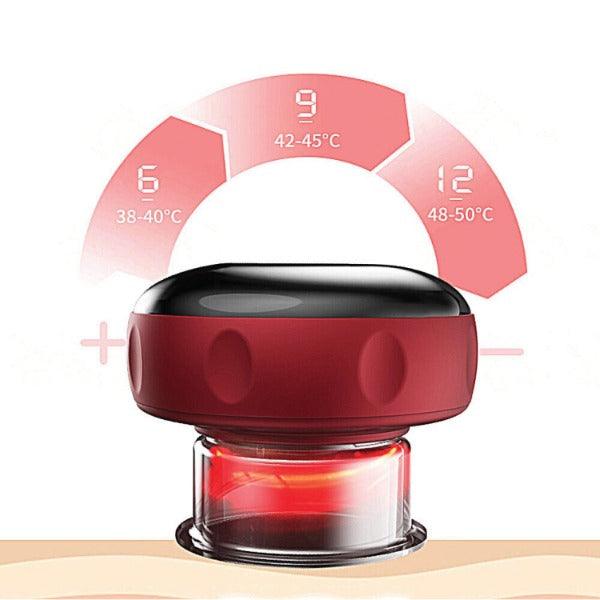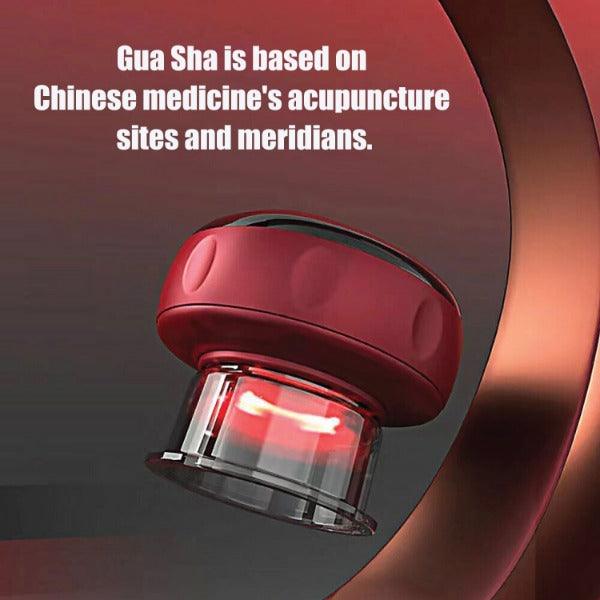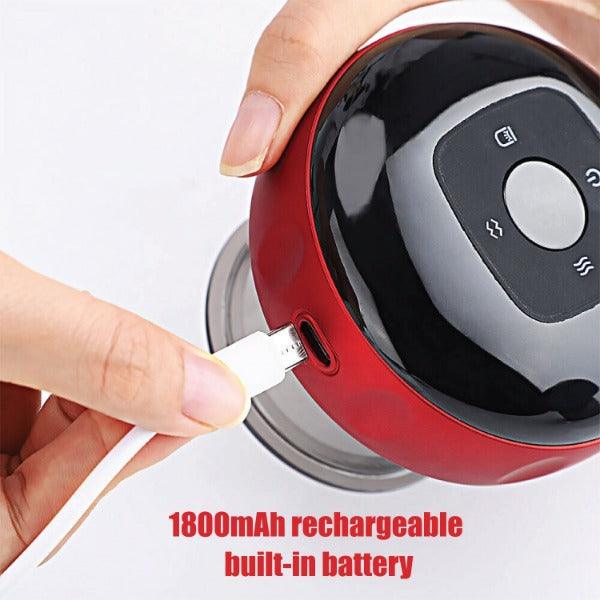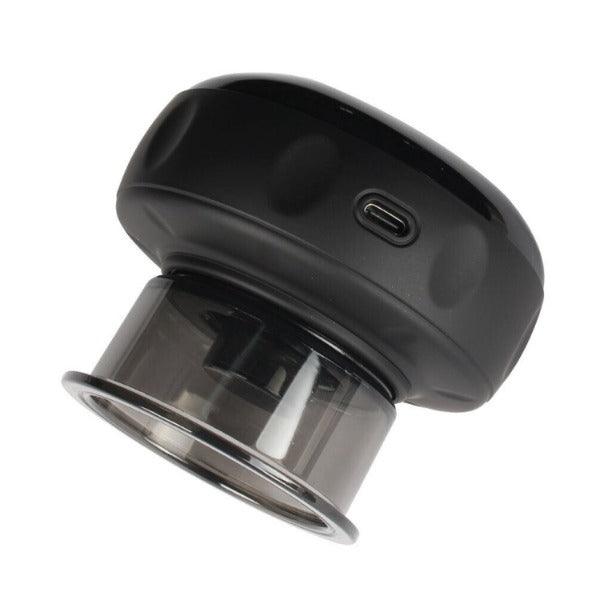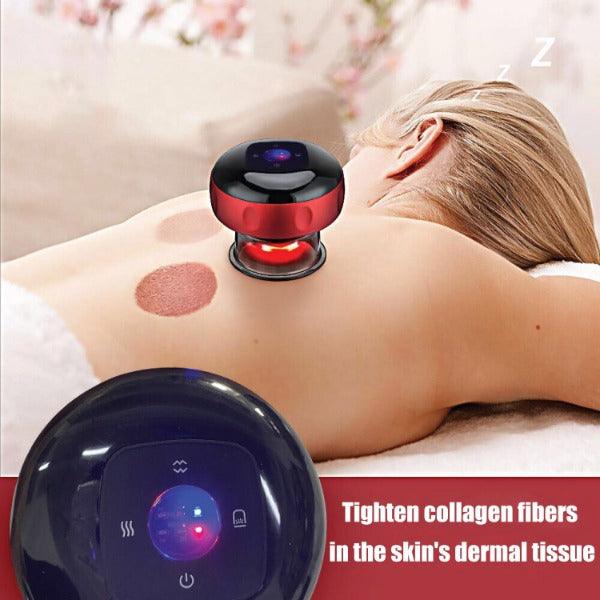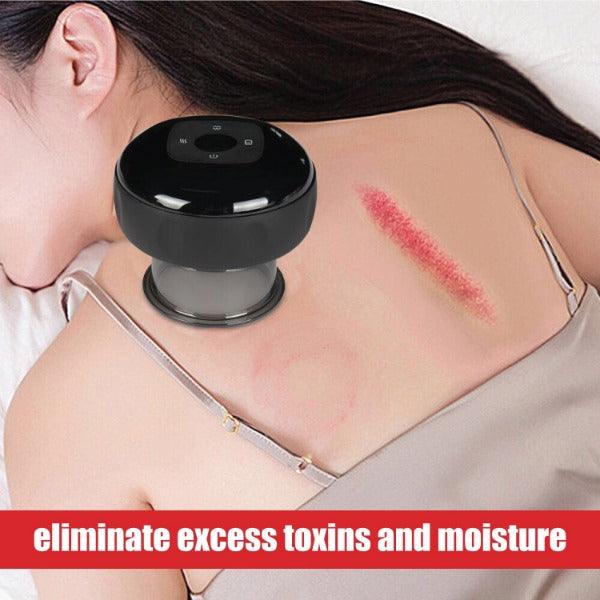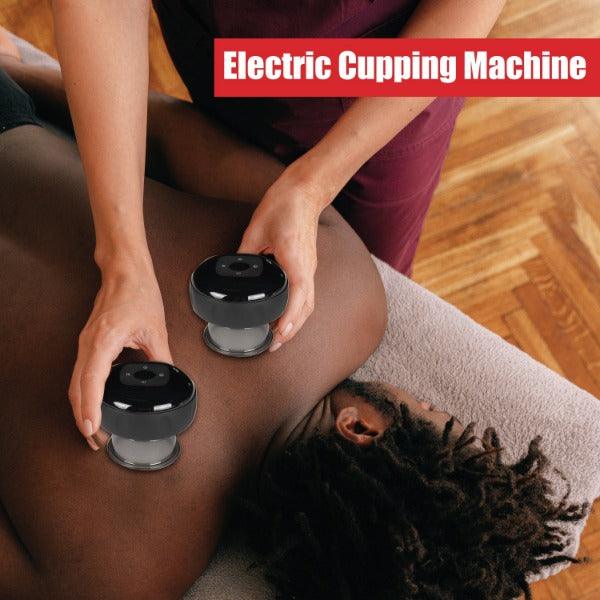 Electric Cupping Machine - Professional Smart Cupping Device, Cups Therapy Scraping Tools for Muscle Pain Relief

About Electric Cupping Machine
Steel Ball:
Use the Electric Cupping Machine Therapy Tool with the sliding steel ball design to scrape skin smoothly for better results. Muscles are successfully relaxed with the use of an electric scraping massager with a red light micro-electricity design that uses an electric pulse frequency line to the skin.
Effectiveness:
Gua Sha is based on Chinese medicine's acupuncture sites and meridians. There are crimson granules or dark red petechiae and other "sha alterations" that improve the metabolism of the entire body by stimulating blood circulation, clearing sha, regulating qi and blood, dredging meridians, and controlling blood.
Reduce Body Fat With Electric Cupping Machine:
The Electric Cupping Machine can pick up some body fat, which can stimulate acupuncture points and meridians, activate cell vitality, eliminate excess toxins and moisture, tighten collagen fibers in the skin's dermal tissue, build fat and moisture, tighten the skin, and shape body curves.
6 Suction Gears:
This electric gua sha cupping machine comes with 6 suction gears that you can adjust to massage every part of your body and effectively relieve muscular and overall body weariness.
20-Minute Timing:
A user-friendly and efficient negative pressure cupping device with a 1800mAh rechargeable built-in battery, a 20-minute Intelligent Shutdown, and a Type-C charging design.
Cupping Therapy Massage Tool Adjustable:
Portable USB Rechargeable Electric Cupping Therapy Massager The electric cupping therapy machine upgrades the conventional cupping device with contemporary technology by including vibrating sticks and rhythmically absorbing and releasing red light physiotherapy functions.
Electric cupping therapy machines are easier to transport and clean than traditional cupping devices, and they can massage more effectively and provide a more relaxing experience. You can fit a cupping massage machine in your bag because it is so lightweight and portable.
You can use an electric cupping massager anytime, anywhere, at home or at work, and get a therapeutic massage.
Package Content:
1 electric cup is included in the package.
Note:
When measuring by hand, there may be a little bit of a sizing mistake. Please understand that the color deviation may differ as a result of different monitor settings. 
You May Check It out: Silicone Cupping Therapy Set
Condition: New
Type: Massager
Material: ABS
Product size: 7.8 x 9.4 x 15.5 cm
Color: Blue, Black, Red
Item name: Massager
Material: ABS
Color: Blue, Black, Red
Battery capacity: 1800mAh
Input voltage: 3.7V
Rated power: 5W
Gear: 6

By Maskura
Be Maskura Fit
Our Happy Hoopers
30 Minutes Daily Fun Workout
The smart hula hoop counts your burned calories, tracks how long you work out, and records other vital information.
Easy Installation Process
Our Smart Weighted Hula Hoop has a carefully planned design with 27 knots placed in hoop's circumference.
27 Detachable Knots
Our Smart Weighted Hula Hoop has a carefully planned design with 27 knots placed in hoop's circumference.
Let customers speak for us
It is kind of helpful. At first I found uncomfortable, then it really helped me to ease my pain. really helped with my muscle pain.
This cupping massager has worked wonders for me in reducing neck pain. Although it takes some time getting used to, the suction effect is very effective, and the heating feature is fantastic.
I've always been curious about cupping therapy, but it might be challenging to locate a specialist that does it. I made the decision to try this electric cupping machine for that reason, and I'm very happy I did. The equipment is quite simple to use, and the cups therapy scraping instruments are highly efficient. It's now a staple in my self-care routine, and using it makes me feel so much better.
My go-to device for muscle pain relief
I suffer from chronic muscle pain due to my job, and this Electric Cupping Machine has been a lifesaver for me. It's easy to use and provides instant relief. The cups therapy scraping tools are very effective, and I love the fact that it's a smart device, so I can easily control the settings with my phone. Highly recommend it!
Too strong
I like this product! The suction is definitely super strong, and it's nice to have so many different strengths to choose from. The warmth setting is a nice touch, too.
Shark Shaver Pro - Platinum Electric Skull Shaver For Head & Face
Best Electric Men's Shaver