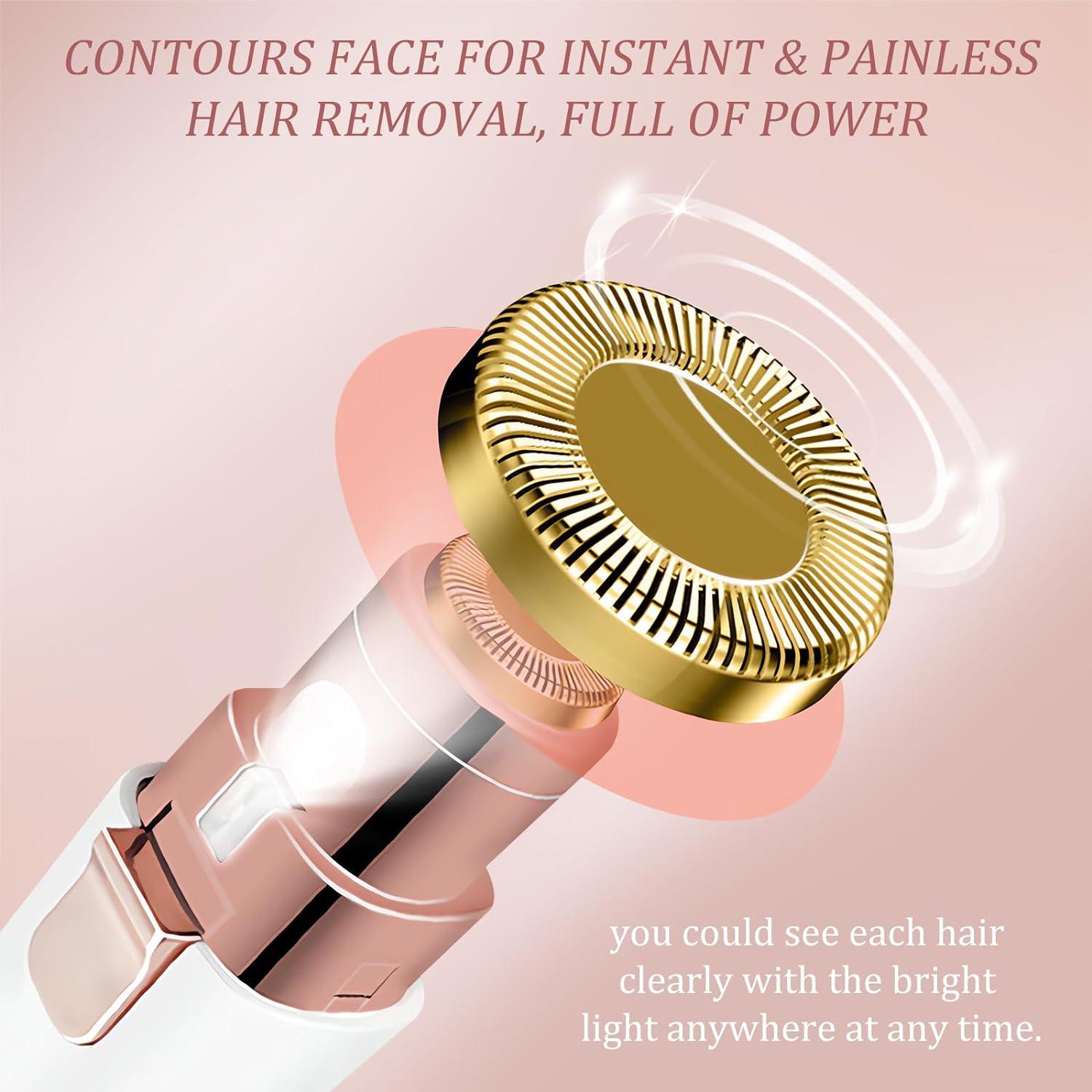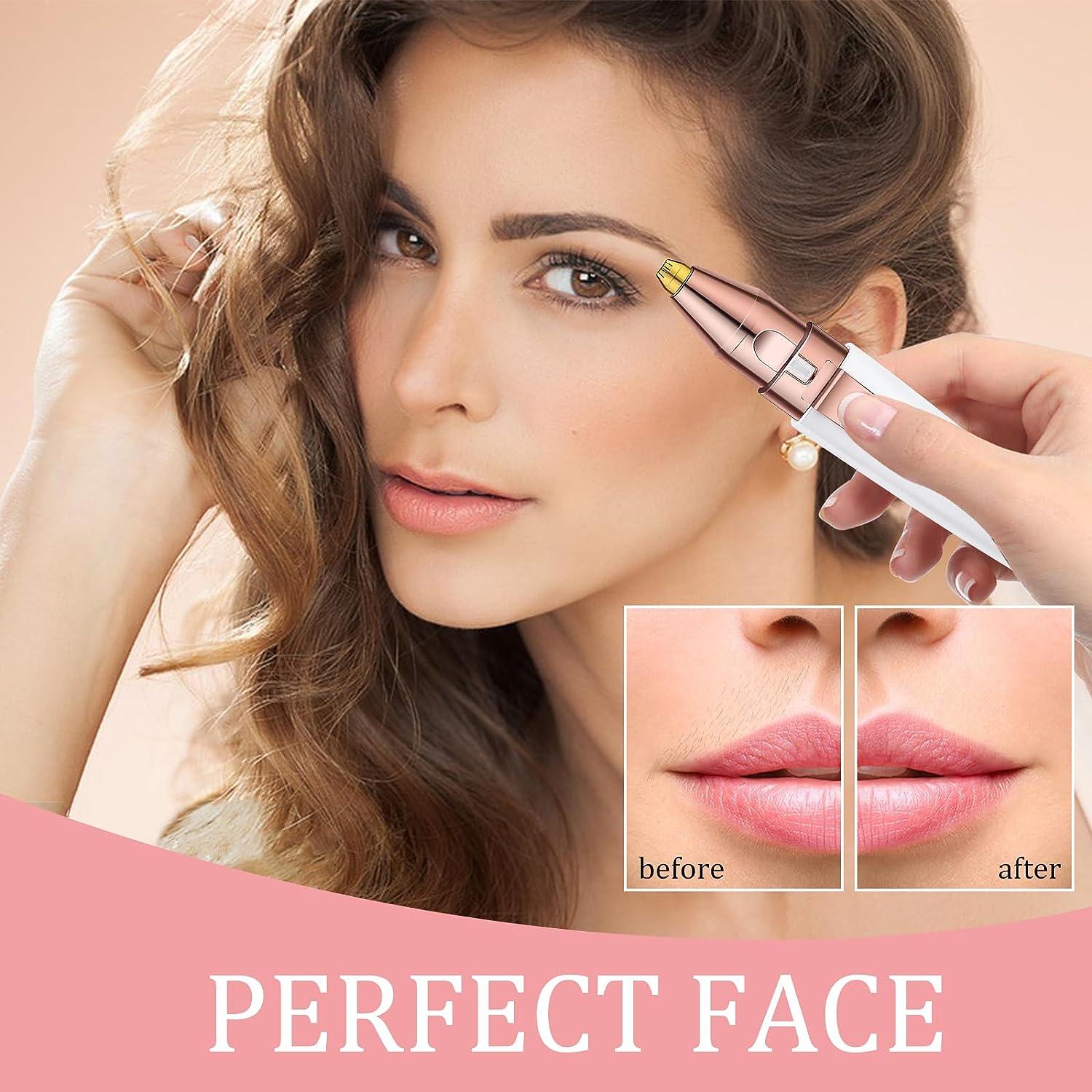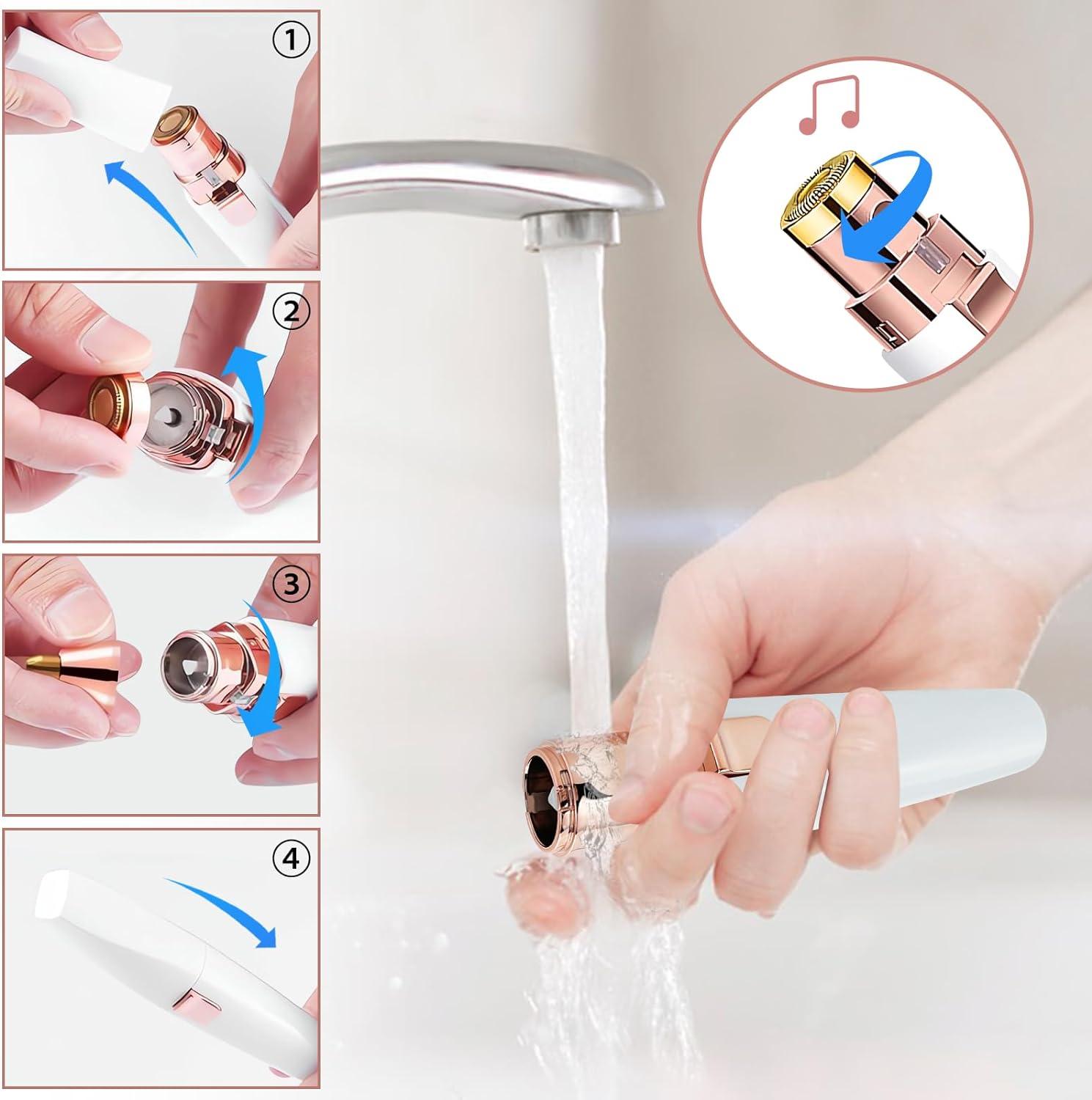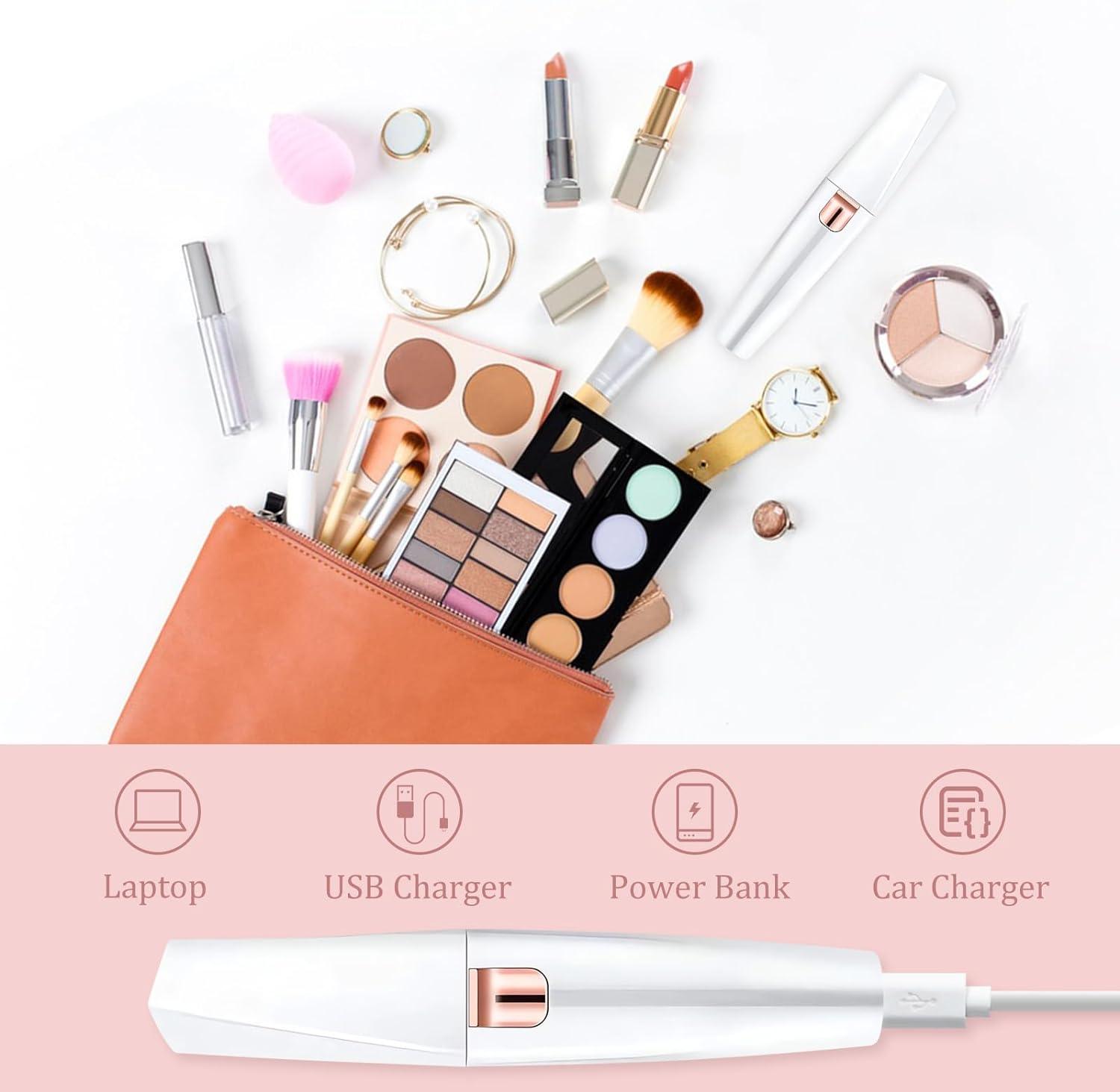 Electric Eyebrow Trimmer - 2-in-1 Eyebrow Razor and Painless Facial Hair Remover

About The Electric Eyebrow Trimmer
The Electric Eyebrow Trimmer 2-in-1 Eyebrow Razor is here to help you effortlessly achieve precisely groomed and well-defined eyebrows. You can easily shape, trim, and maintain your eyebrows with the help of this cutting-edge tool since it combines the accuracy of an electric trimmer with the refinement of a razor. Say goodbye to laborious manual procedures and hello to perfectly groomed eyebrows at your fingers.
Features of Electric Eyebrow Trimmer
2-in-1 Function: The Electric Eyebrow Trimming Razor has two functions—it may be used as a razor and an electric trimmer. This adaptable tool is made to cut extra eyebrow hair and define brow contour for a finished appearance.
Precision Trim: With the precision trimming offered by the electric trimmer attachment, you can remove stray hairs and produce crisp lines. This is very helpful for shaping your brows to get the look you want
Smooth Finish: To get a smooth and accurate finish, the razor attachment is ideal. Your eyebrows will appear neat and well-groomed thanks to its assistance in removing fine hair.
Adjustable Length: As long as the trimmer has adjustable length settings, you can adjust the length of the cut to suit your tastes. This makes achieving a more natural appearance or a more defined form simple.
Gentle: The risk of nicks and irritation is reduced thanks to the soft design of the electric trimmer and razor. You can use the tool with assurance on delicate areas like the brows.
Rechargeable Battery:  Because the electric brow trimmer is rechargeable and battery-operated, you can count on a steady stream of electricity for your grooming schedule.
Compact and Handy: The compact size of the device makes it easy to carry in your bag or purse, allowing you to groom your eyebrows anytime, anywhere.
User-Friendly: As a result of the device's small size, you may easily carry it in your backpack or purse and groom your brows wherever you go.
Instruction To Use Electric Eyebrow Trimmer
Select the electric trimmer or the razor attachment that you want.

Turn on the gadget and, if necessary, choose the proper length option.

Trim any extra length by gently running the trimmer across your brows in the direction of hair growth.

Use brief, precise movements to sculpt your eyebrows as desired.

To remove fine hair and provide a smooth finish when using the razor attachment, gently glide the razor in the direction of hair development.

To monitor your development and guarantee symmetrical eyebrows, use a mirror.

After cleaning is complete, turn off the device and wash the attachments in accordance with the manufacturer's recommendations.
You may effortlessly get precisely groomed eyebrows with the help of the adaptable and user-friendly Electric Eyebrow Trimming 2 in 1 Eyebrow Razor. This tool gives you the ability to shape, trim, and maintain your brows with professional-quality results because of its dual purpose, precision trimming, and razor finish. Thanks to the ease of use and effectiveness of this novel grooming product, say hello to well-defined brows that accentuate your inherent attractiveness.
Condition: A brand-new, unused, unopened, undamaged item
Power Source: USB Charging
Color: Rainbow
Type: Multi-Function Shaver
Battery Capacity:600mAh
Body Area: Face, Legs, Lips, Arms, Bikini, Underarms
Features: Waterproof, Washable, Travel Size, Rechargeable , Lips Shaver Trimmer

Be Maskura Fit
Our Happy Hoopers
30 Minutes Daily Fun Workout
The smart hula hoop counts your burned calories, tracks how long you work out, and records other vital information.
Easy Installation Process
Our Smart Weighted Hula Hoop has a carefully planned design with 27 knots placed in hoop's circumference.
27 Detachable Knots
Our Smart Weighted Hula Hoop has a carefully planned design with 27 knots placed in hoop's circumference.
Let customers speak for us
Shark Shaver Pro - Platinum Electric Skull Shaver For Head & Face
Best Electric Men's Shaver