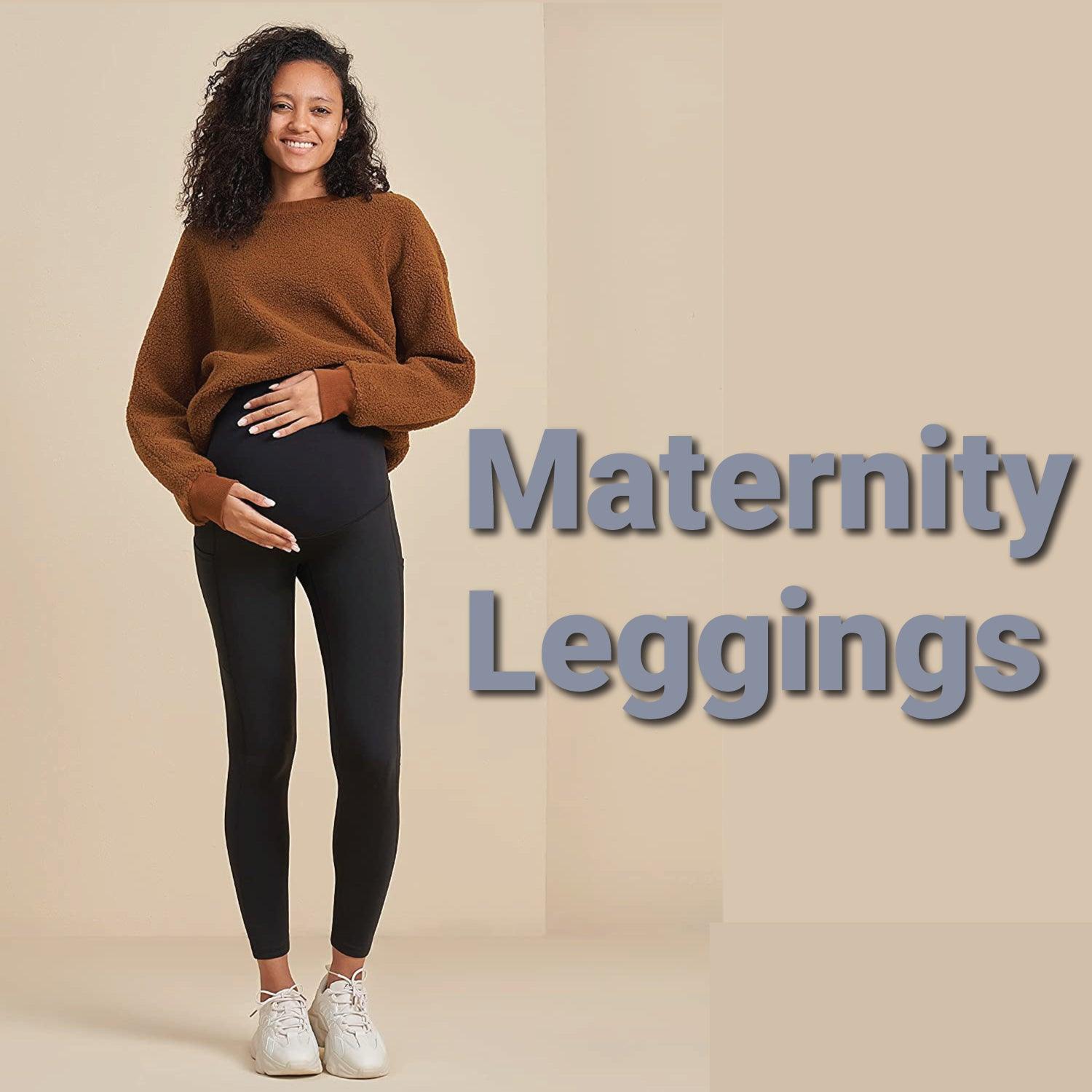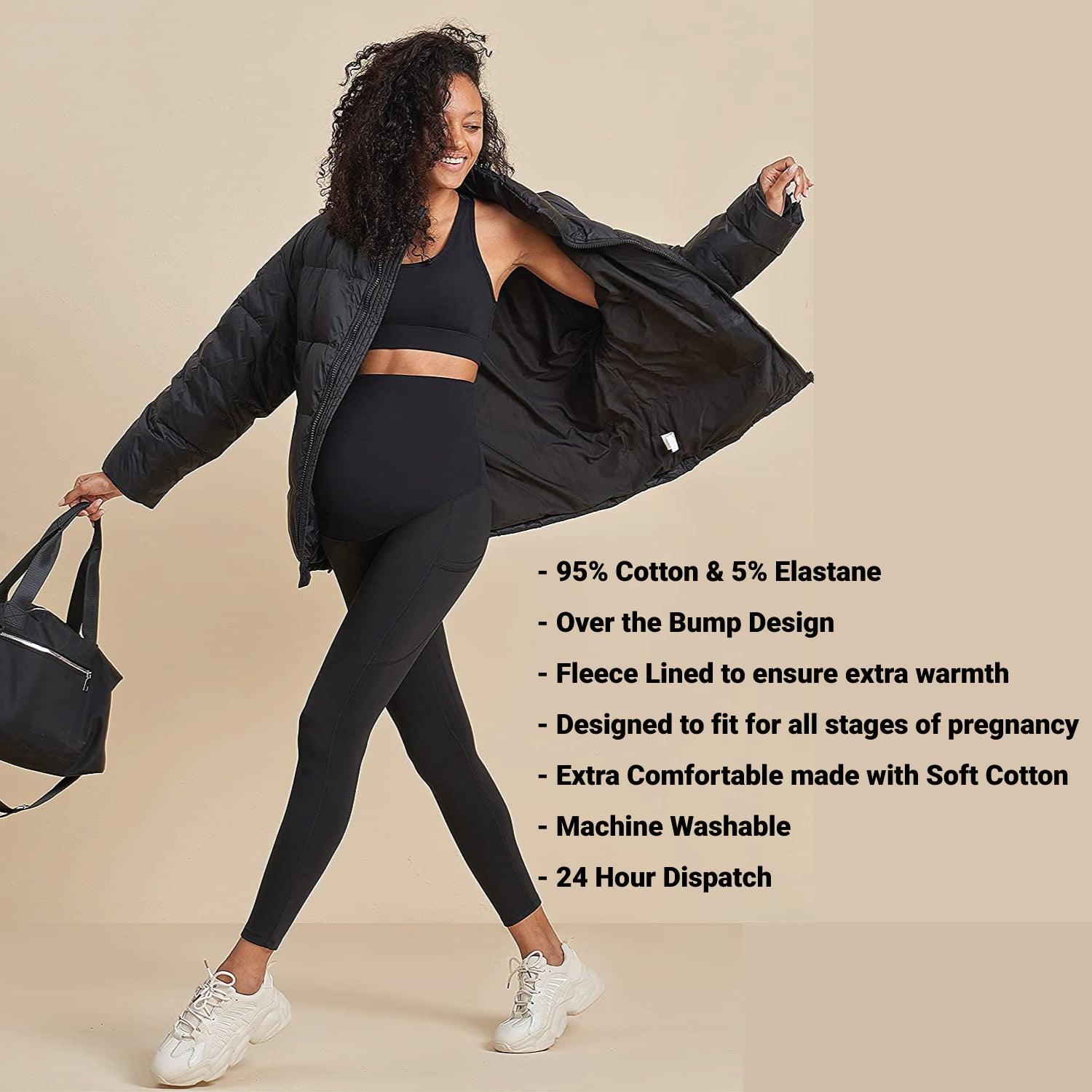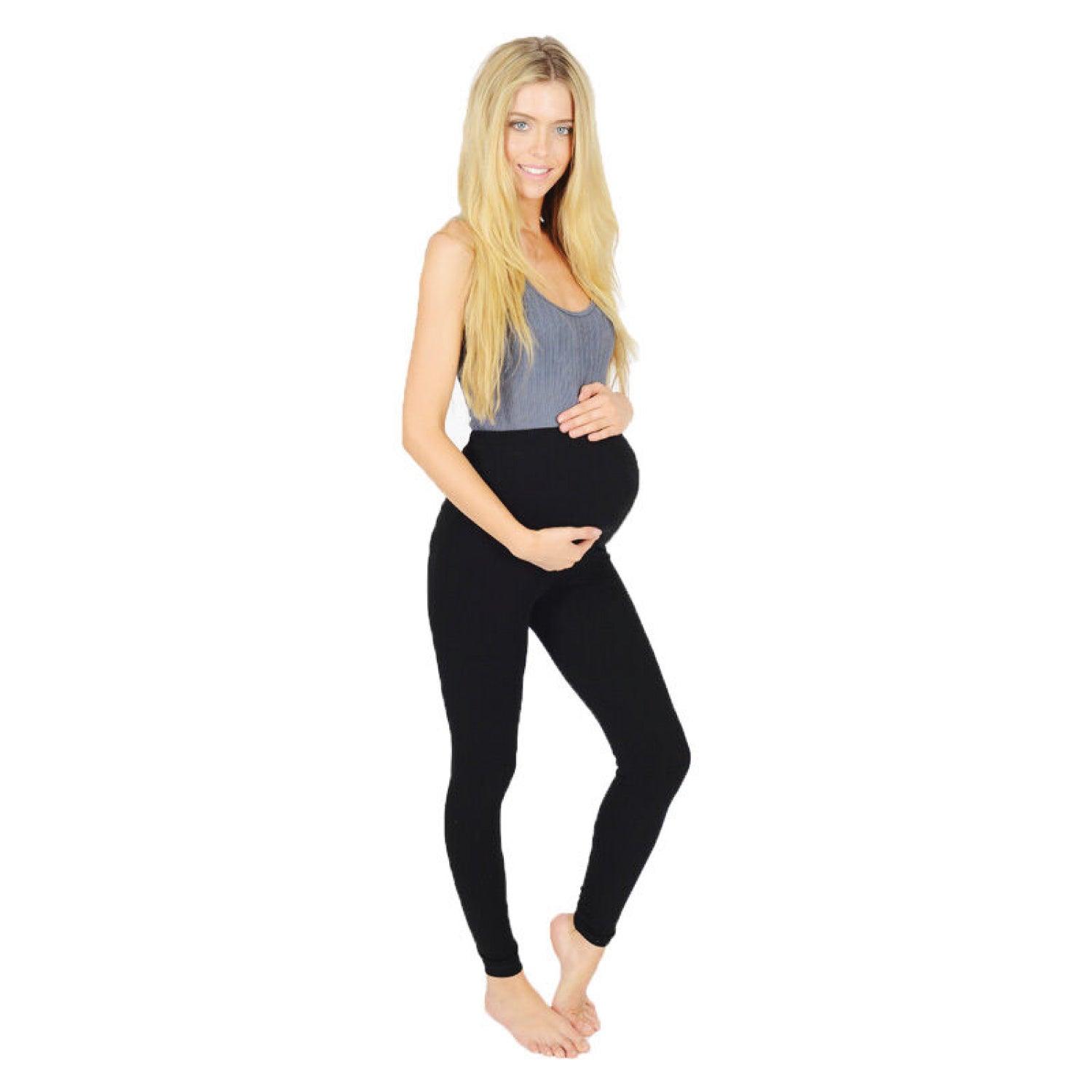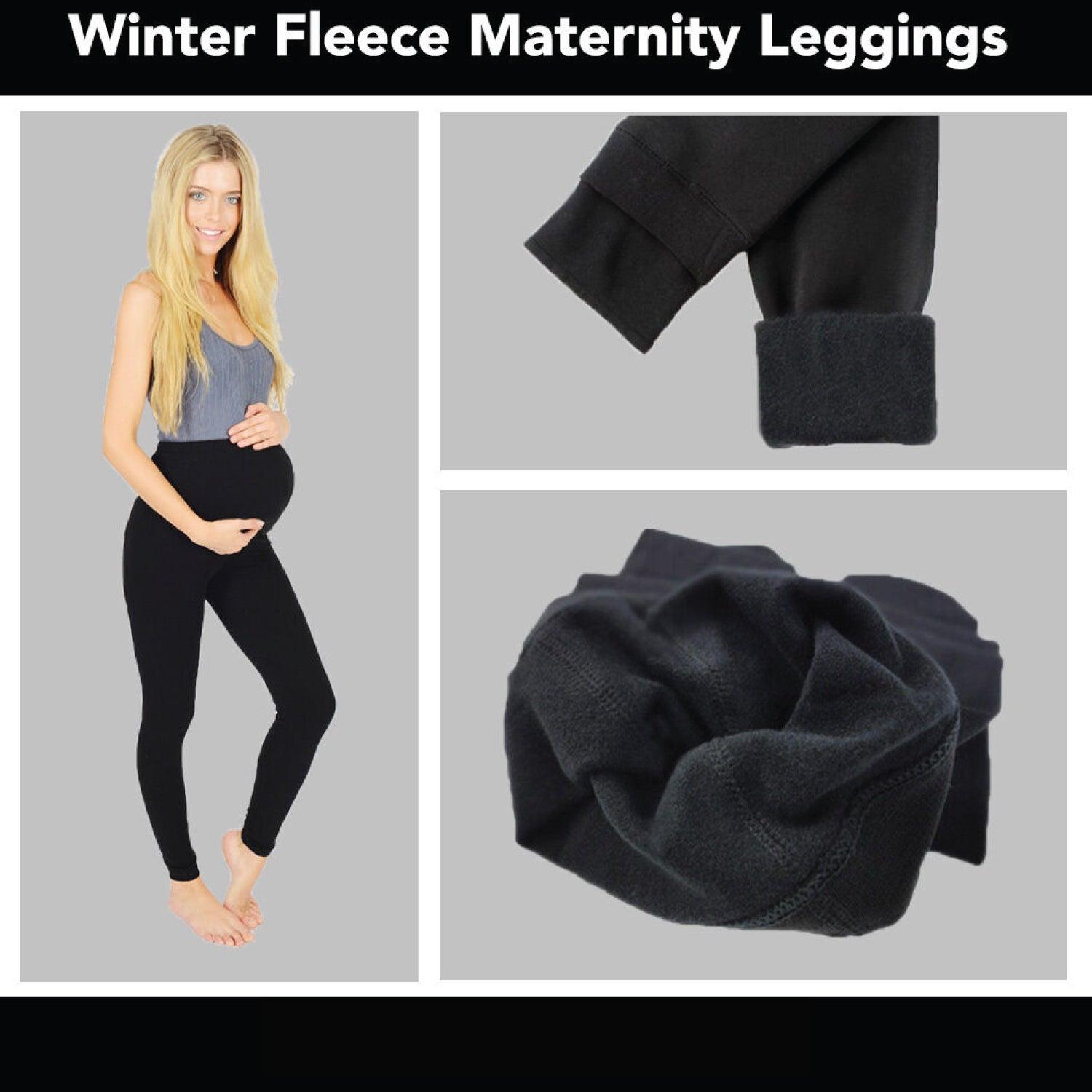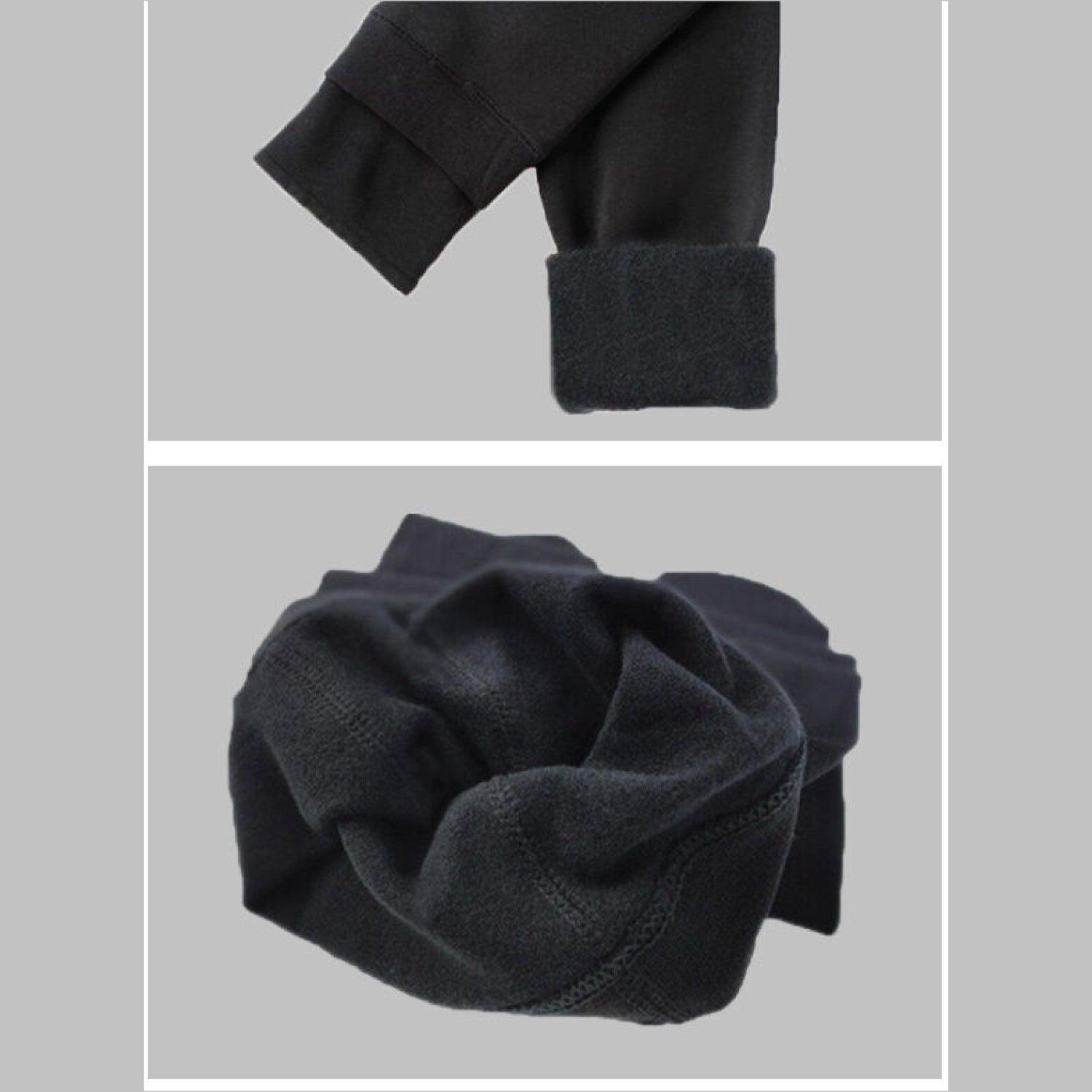 Fleece Lined Maternity Leggings - Mom Women's Thick Maternity Leggings Soft Fleece Line Warm Full Length Cotton Leggings, Pregnancy Pants UK

Fleece Lined Maternity Leggings Description :
There is nothing more comfortable than a traditional pair of winter-style, Fleece Lined Maternity Leggings, fleece-lined, pregnancy leggings for you and your unborn child throughout the colder months. This premium, extra-thick leggings, which are tailored with an "over the bump" shape, go with everything and are ideal for all occasions.
For every stage of your pregnancy, these high-quality, multipurpose leggings are the best option.
You can get all the comfort and support you need when pregnant thanks to the unique "over the bump" design. They go well with every outfit and will quickly become a pregnancy wardrobe staple.
Fleece Lined Maternity Leggings Material :
• Premium Material: Made of a solid, long-lasting, stretchy, elastic fabric that is opaque. It is lined with warm, cozy, and comfortable fleece.
Classic & Elegant :
• Designed specifically for pregnant women For nine months, wear our maternity leggings. It suits a classy shirt and a loose blouse wonderfully.
Advantages :
Fashionable maternity leggings with an elastic belly panel for coverage and support throughout pregnancy. fleece lining for added warmth and comfort.
• Walking is simple, stress-free, and comfortable during pregnancy.
Fleece Lined Maternity Leggings Fabric Features
• FOUR-WAY STRENGTH Fabric with four directions of stretch offers the most support and coverage. As a result, the cloth follows your every movement, regardless of the direction. stretchable in both crosswise and lengthwise directions.
• EXTREMELY SOFT Our leggings are constructed of a soft, high-quality cloth that enables you to perform smoothly and comfortably for a very long time.
• SLIMMING EFFECT Our products are made to lift and mold your curves, giving the appearance of being slimmer.
· Elasticized waistline, an over-the-bump design that provides comfort and support,
· 95% viscose and 5% elastane, machine washable, same-day shipping, and a limited range of sizes are all included in the clothing.
You May Check It Out: Multifunction Workout Thigh
Note: Before washing your garments, remember to read the label and the washing directions. The maximum allowed temperature for washing is listed on the care label. However, always wash at a lower temperature than a higher one if you are unsure. 


Material: Cotton
Rise: Over Bump
Garment Care: Machine Washable
Trouser Size: 6 8 10 12 14 16 18 20 22
Main Color: Black
Exact Material: Cotton
Length: Full Length
Multipack: No

Be Maskura Fit
Our Happy Hoopers
30 Minutes Daily Fun Workout
The smart hula hoop counts your burned calories, tracks how long you work out, and records other vital information.
Easy Installation Process
Our Smart Weighted Hula Hoop has a carefully planned design with 27 knots placed in hoop's circumference.
27 Detachable Knots
Our Smart Weighted Hula Hoop has a carefully planned design with 27 knots placed in hoop's circumference.
Let customers speak for us
Comfortable leggings
Excellent pants, however at a very expensive price due to the fact that they are pregnancy leggings. It's tough to find slightly stronger maternity leggings that are also comfortable, and I believe these take advantage of this... they're warmer than regular leggings but not overly so. They don't fit small; I recommend getting a size larger than usual so that they will still fit you as your tummy expands. Your legs won't be very tight, but they also don't look horrible. Very relaxing.
Warm & not even see through product
Being pregnant for the first time, I was unsure of how to order maternity clothing or whether I simply needed the next size up. I didn't think I needed these because I'm not yet huge and I'm just starting. I required something slightly larger because what I was using was becoming uncomfortable and too small.
These maternity fleece-lined leggings are incredibly comfortable and soft. They are ideal for winter pregnancy because of the additional layer of warmth the fleece lining provides. Additionally, they are elastic, which guarantees comfort all day long. I can't speak highly enough of them!
For every expectant woman, these fleece-lined maternity leggings are the ideal fit! The fleece lining keeps you warm throughout the cooler months, while the soft and stretchy material ensures comfort all day long. They are a great deal for the price, and I enjoy wearing them.
As a pregnant woman, I was struggling to find comfortable and warm leggings for the winter season. But these Fleece Lined Maternity Leggings have been a lifesaver! They are soft, warm, and stretchy, making them perfect for all-day wear. Highly recommended!
Shark Shaver Pro - Platinum Electric Skull Shaver For Head & Face
Best Electric Men's Shaver