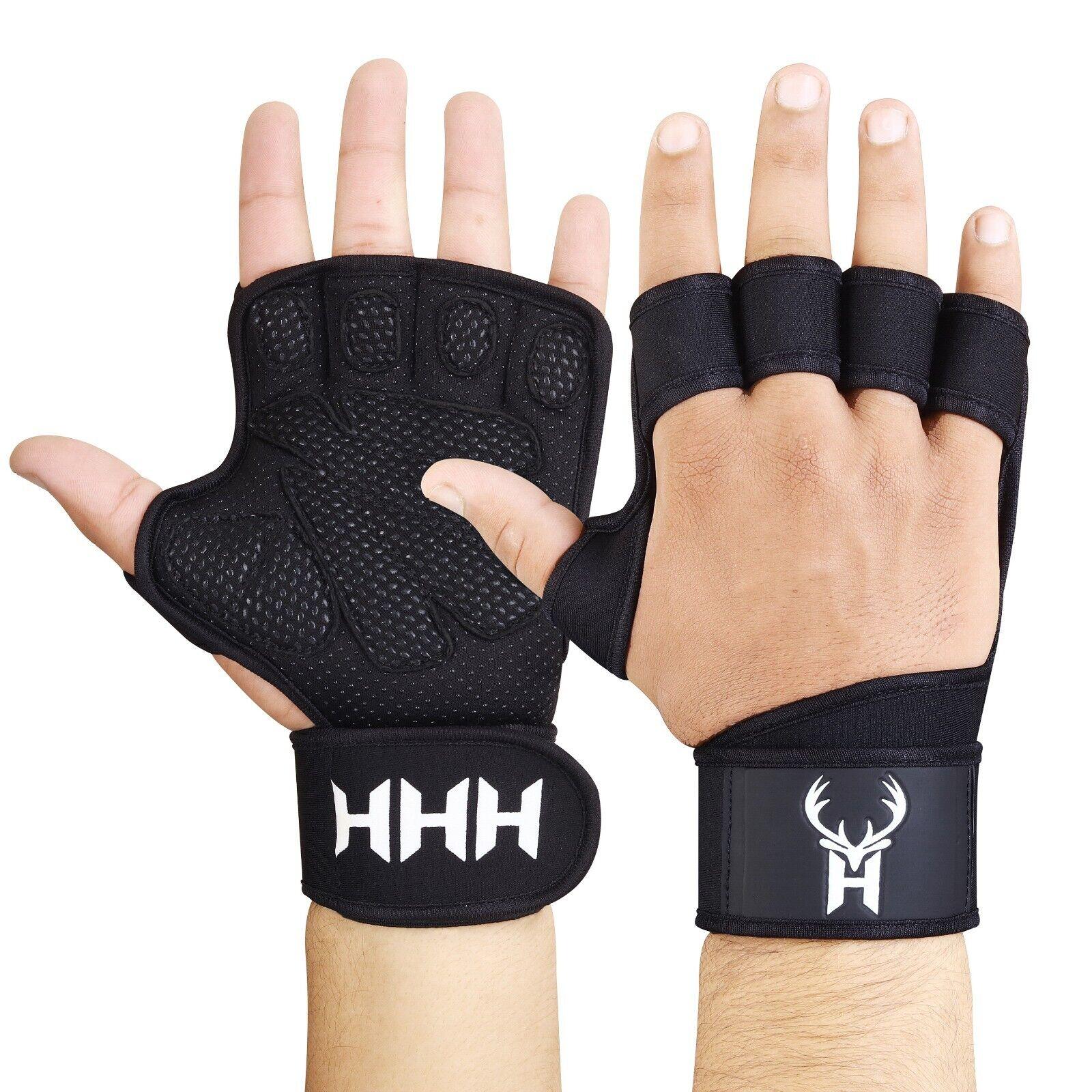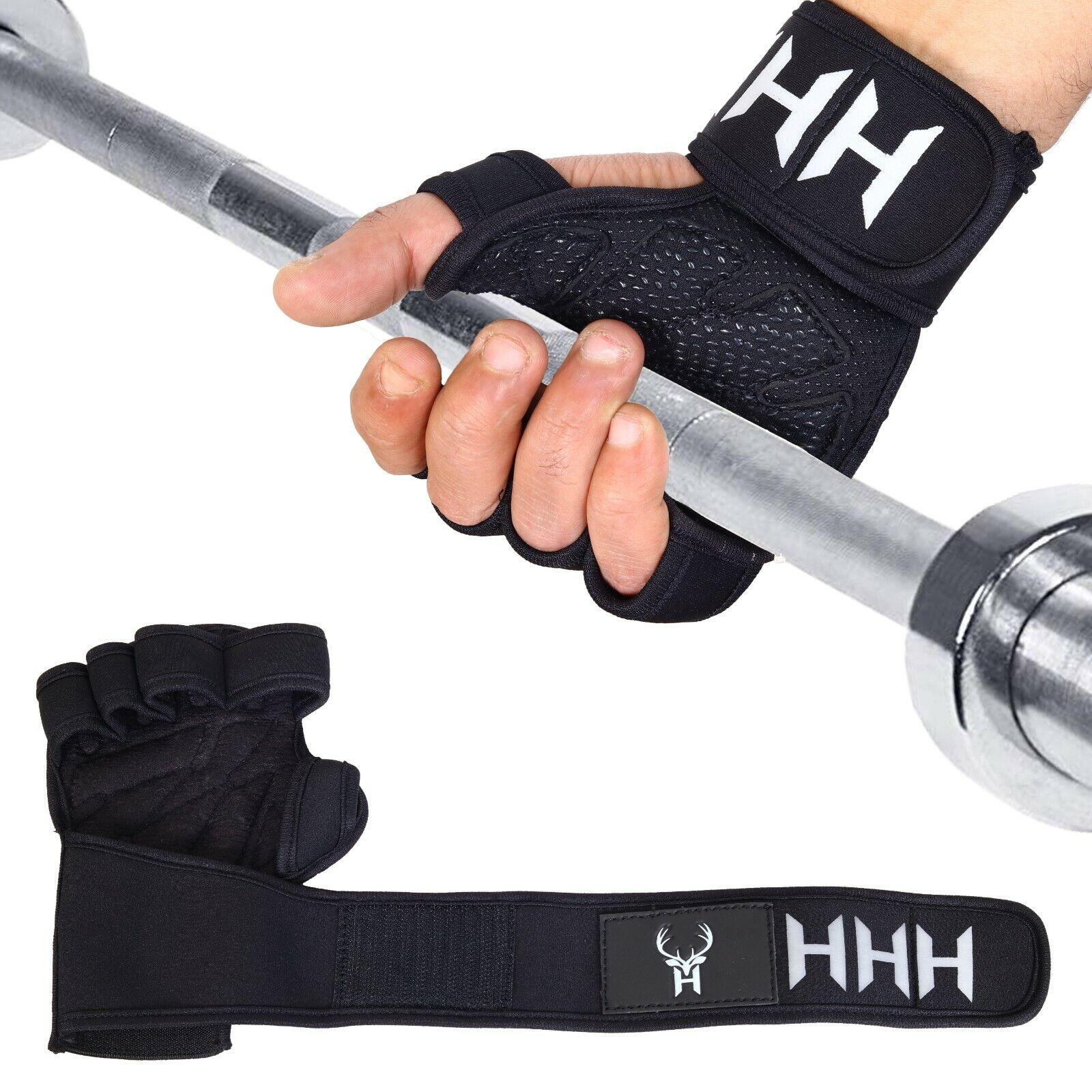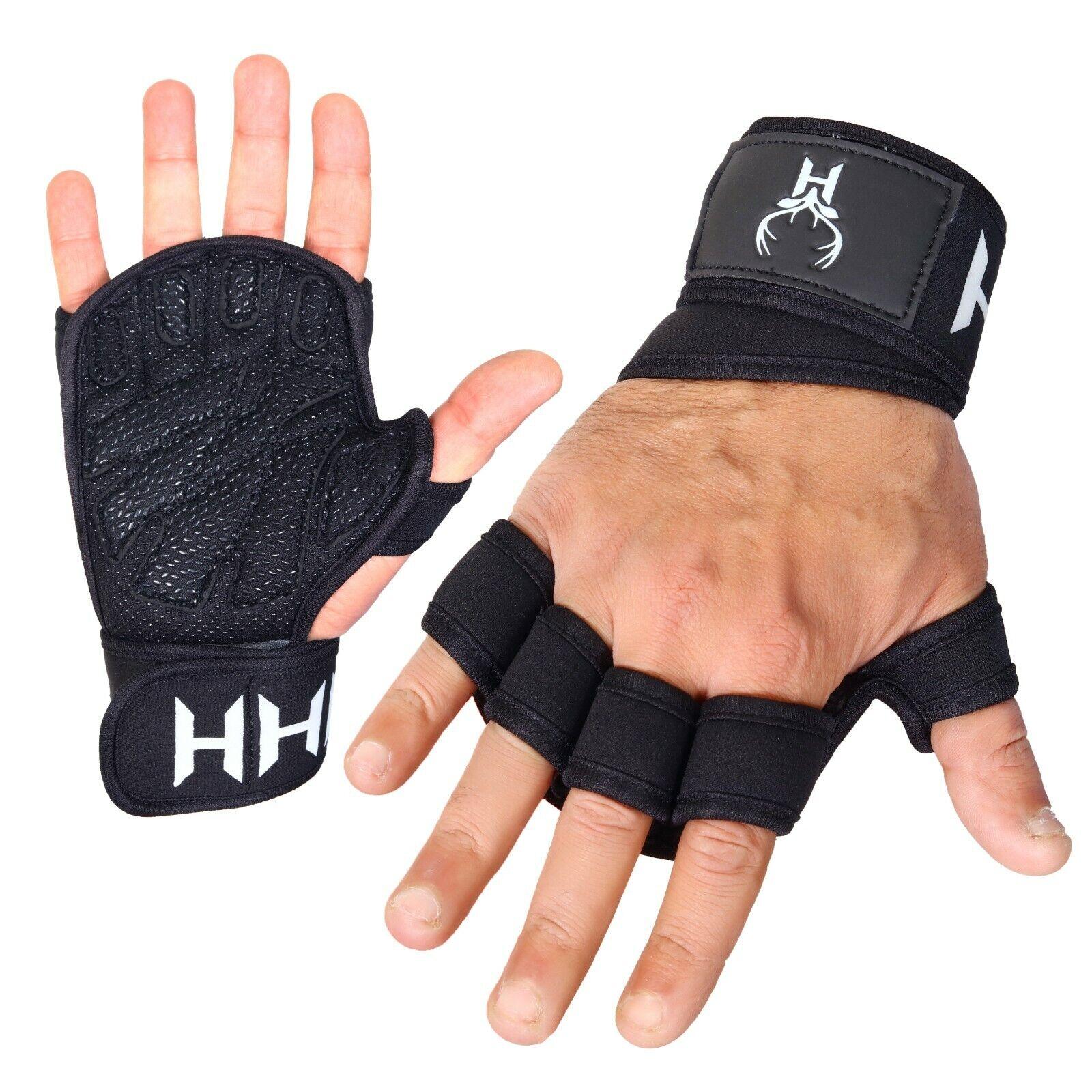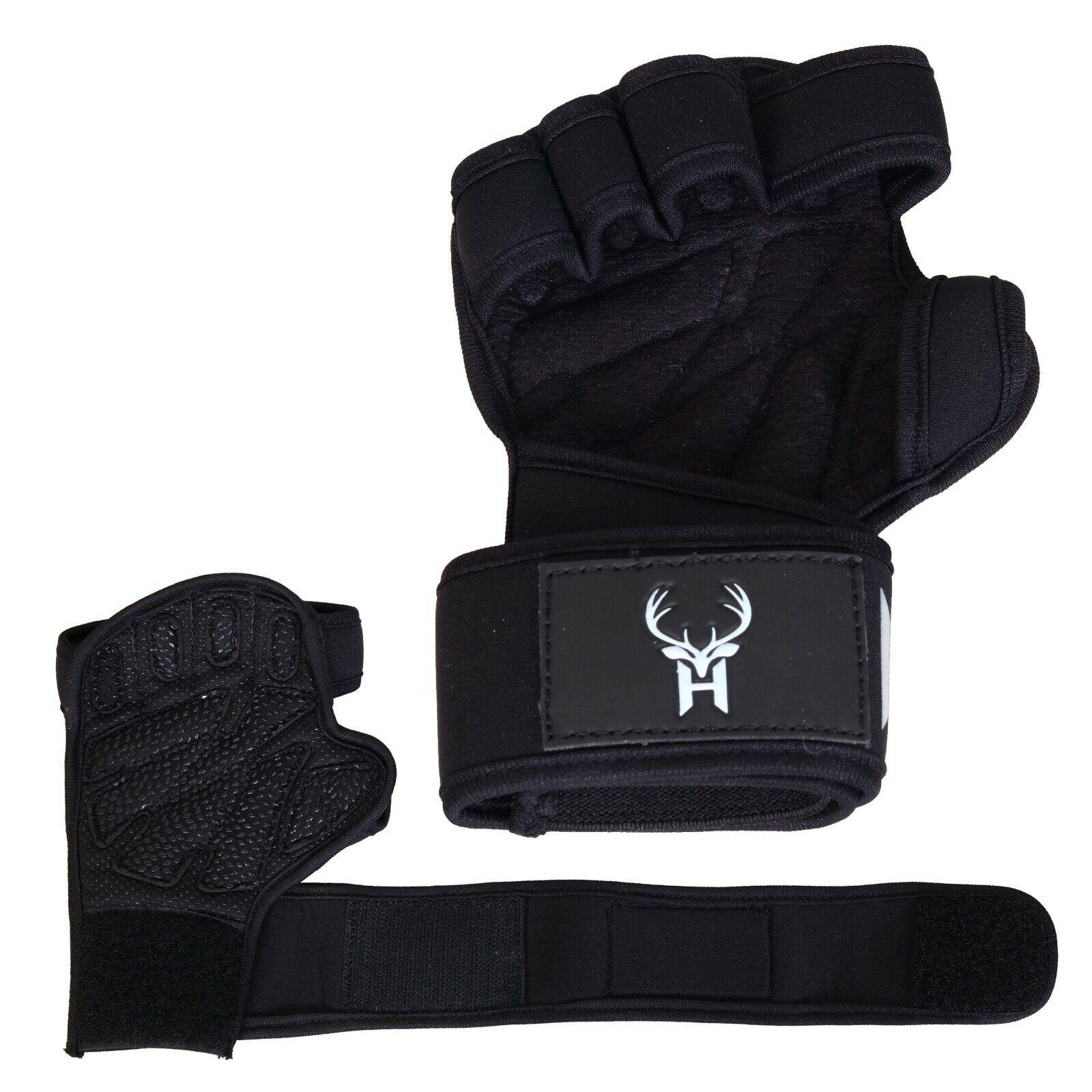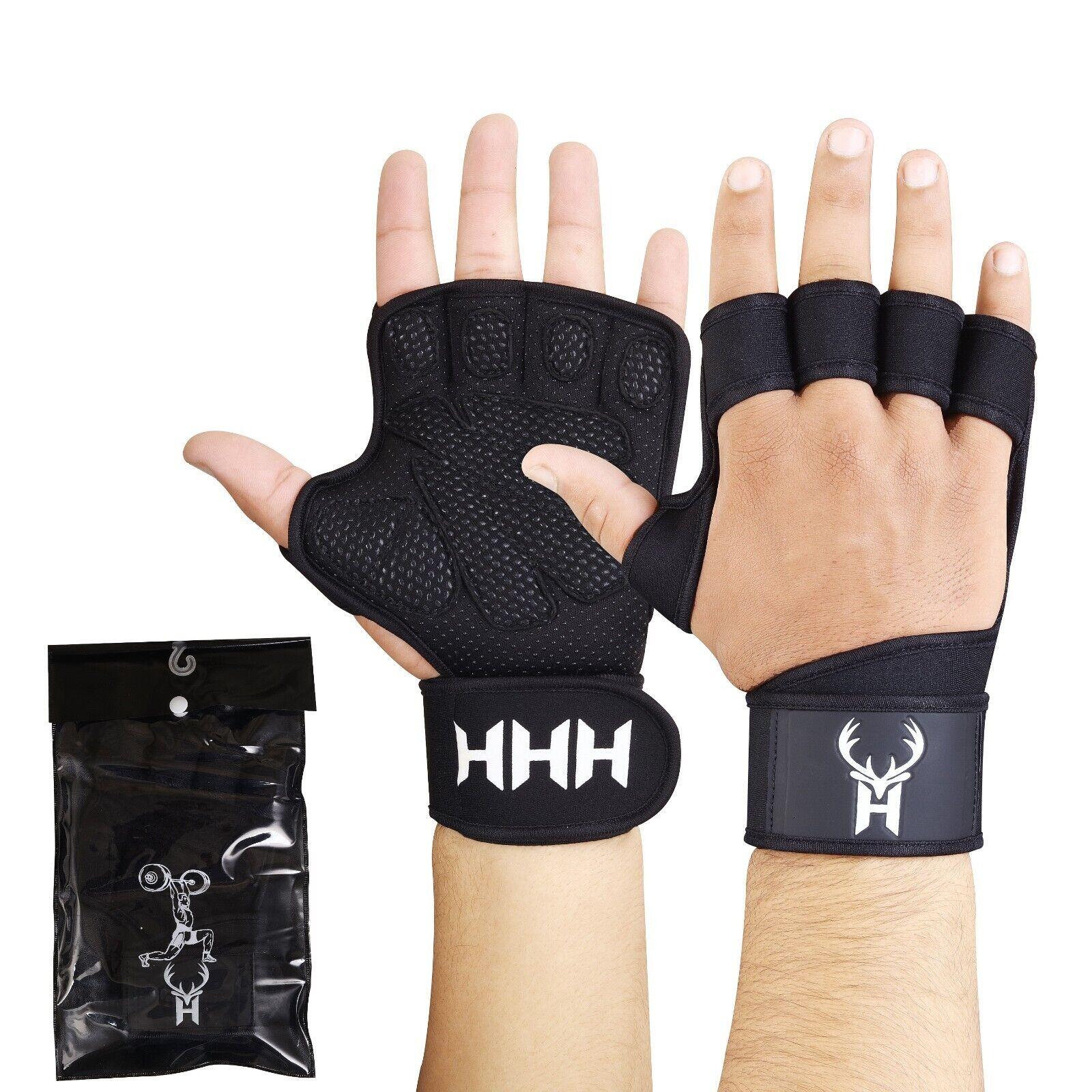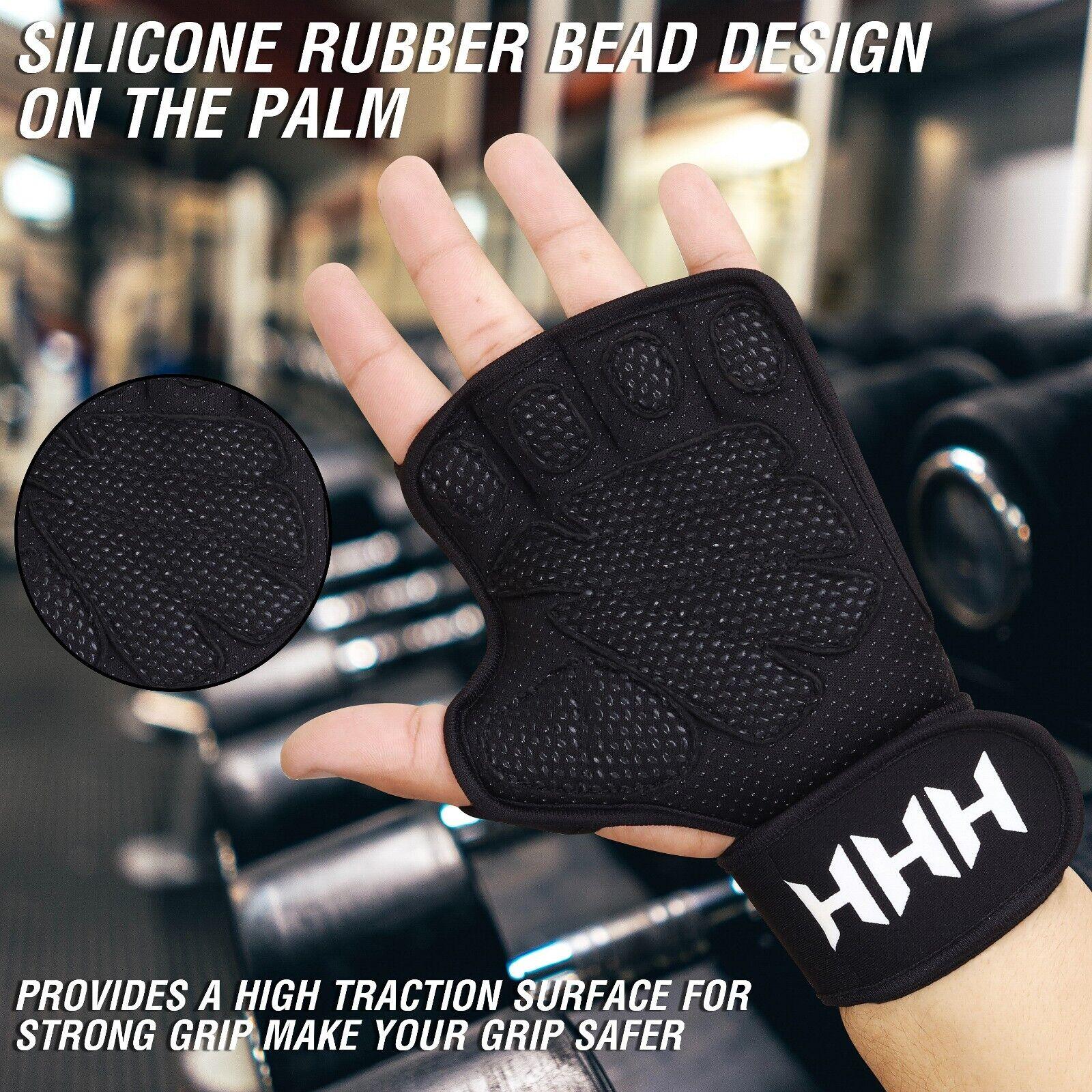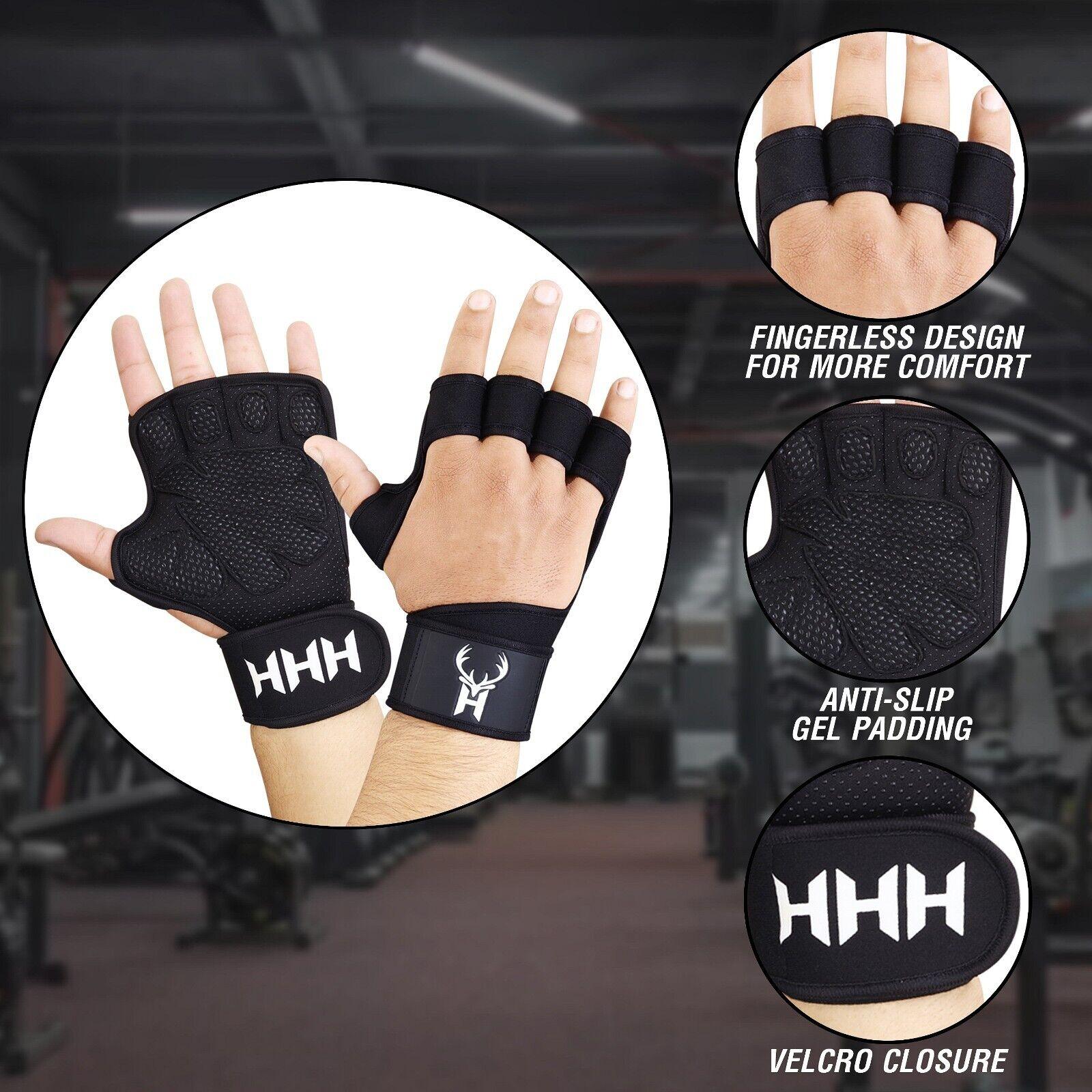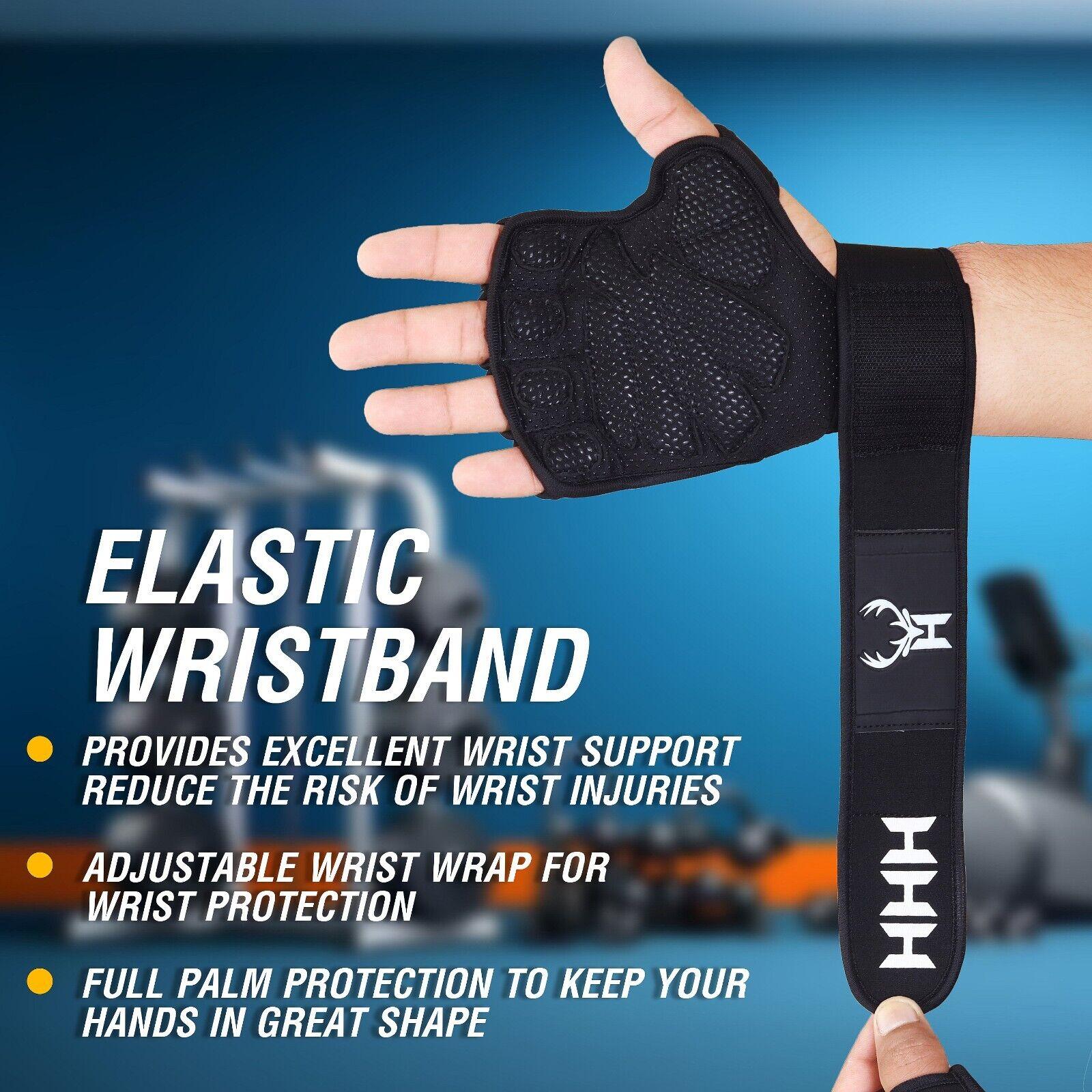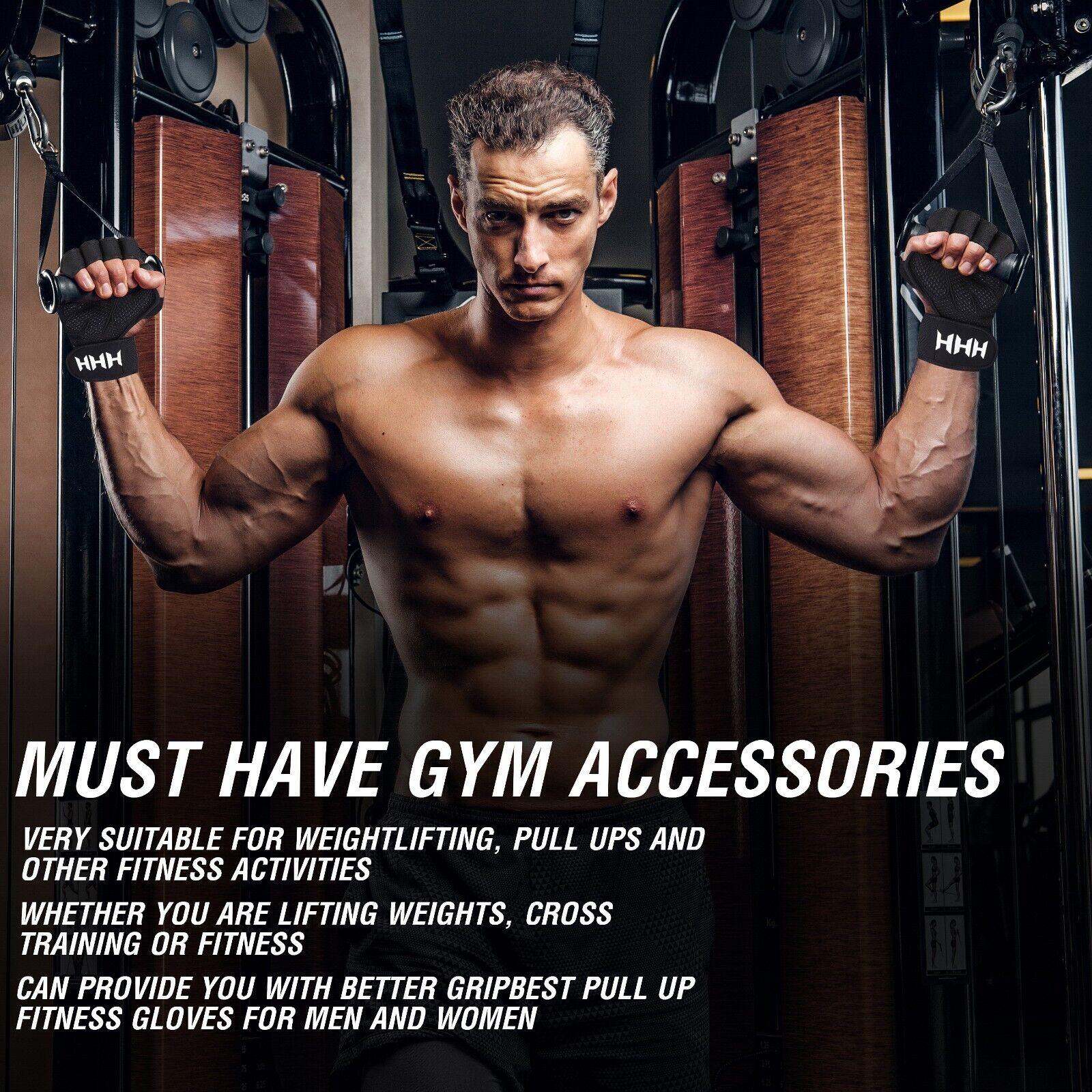 Gym Gloves Wrist Support - Weight Lifting Gym Gel padded Gloves strap

About Gym Gloves Wrist Support
These premium gym gloves wrist support completely enclose the wrist and offers full hand protection. Exercise Gloves have a hot silicone stamp and a thicker gasket, making them not only non-slip but also wear-resistant. Your hands are preserved from wear through cushioning.
Anti-slip Padded Palms:
These gym gloves from RDX include slabs of EVA foam bonded to the palm and the dorsal side, and its ergonomic design offers impact resistance on the palm in addition to a flexible yet non-slip grip that enables you to lift heavier and for longer. This makes it possible for these workout gloves to be worn when exercising, working out, or doing weightlifting. Small and medium sizes are advised for children up to the age of 14.
Material That Lasts RDX:
employs a combination of premium suede leather and industrial-grade stitching to make sure that weight-lifting gloves endure the test of time, so these pull-up gloves will be long-lasting and wear-resistant even after frequent daily use.
Easy to Take Off:
Exercise gloves have a Quick-EZ hook-and-loop closure that makes it simple to put them on and tighten them, but RDX goes above and above for its consumers. At the conclusion of a strenuous training session, RDX ensures that the trainees may swiftly remove the fitness gloves by fastening pull tabs to the fingers.
Multi-purpose Gloves:
Multipurpose workout gloves are the most recent example of gloves' ongoing attempt to improve the product experience for its customers. These padded gym gloves can be used for a variety of activities, including weightlifting, bodybuilding exercises, speedball training for boxing, rowing, pull-ups, gym training, and fitness activities.
Model: Black_Gym_Gloves_2021
Color: Black
Country/Region of Manufacture: United Kingdom
Department: Unisex Adults
Style: CrossFit
Material: Elastane, Neoprene
Sport/Activity: Weight Lifting/ Bodybuilding
Number of Items: 2
Type: Wrist Wrap Gloves
Features: Extra Padding, Wrist Wrap
Body Area: palm, Hand, Wrist
Manufacturer Colour: Black
Activity: Fitness, Gym, Weight Lifting, Body Building
Gender: Unisex
Application: Gym, Fitness, Exercising, Weight Lifting


Be Maskura Fit
Our Happy Hoopers
30 Minutes Daily Fun Workout
The smart hula hoop counts your burned calories, tracks how long you work out, and records other vital information.
Easy Installation Process
Our Smart Weighted Hula Hoop has a carefully planned design with 27 knots placed in hoop's circumference.
27 Detachable Knots
Our Smart Weighted Hula Hoop has a carefully planned design with 27 knots placed in hoop's circumference.
Let customers speak for us
The best ever, for me anyway.
The wrist encircling design provides support and is a useful feature. Because I do a high number of reps at a moderate weight, calluses can and have formed, but they are now gone owing to these gloves. I like these and use them at the gym almost every day.
Shark Shaver Pro - Platinum Electric Skull Shaver For Head & Face
Best Electric Men's Shaver