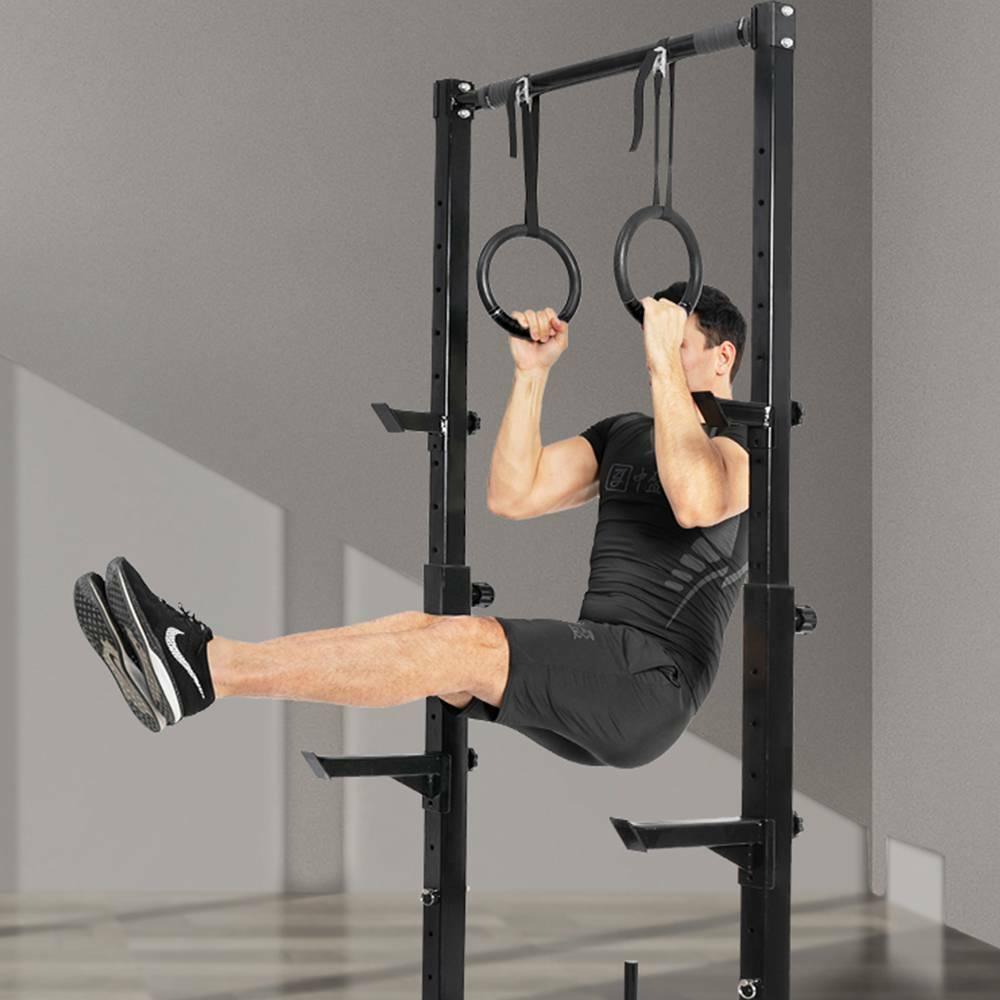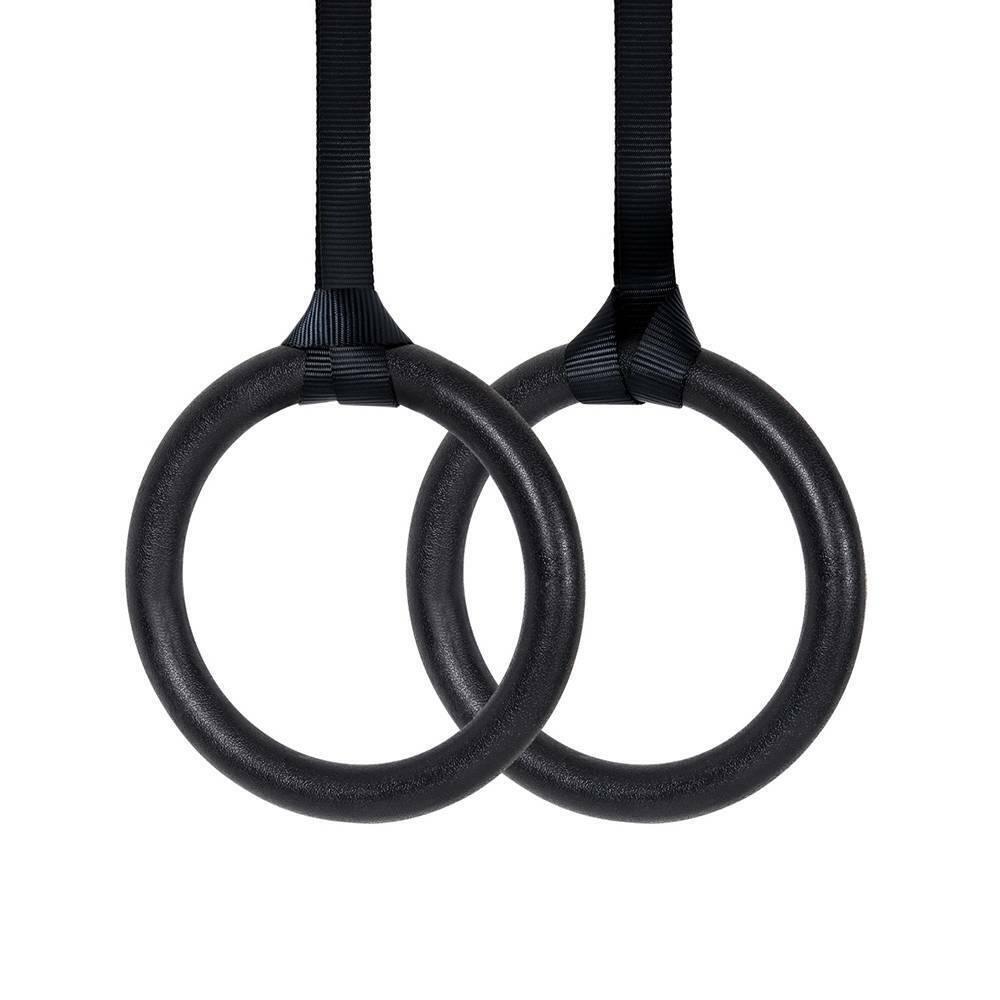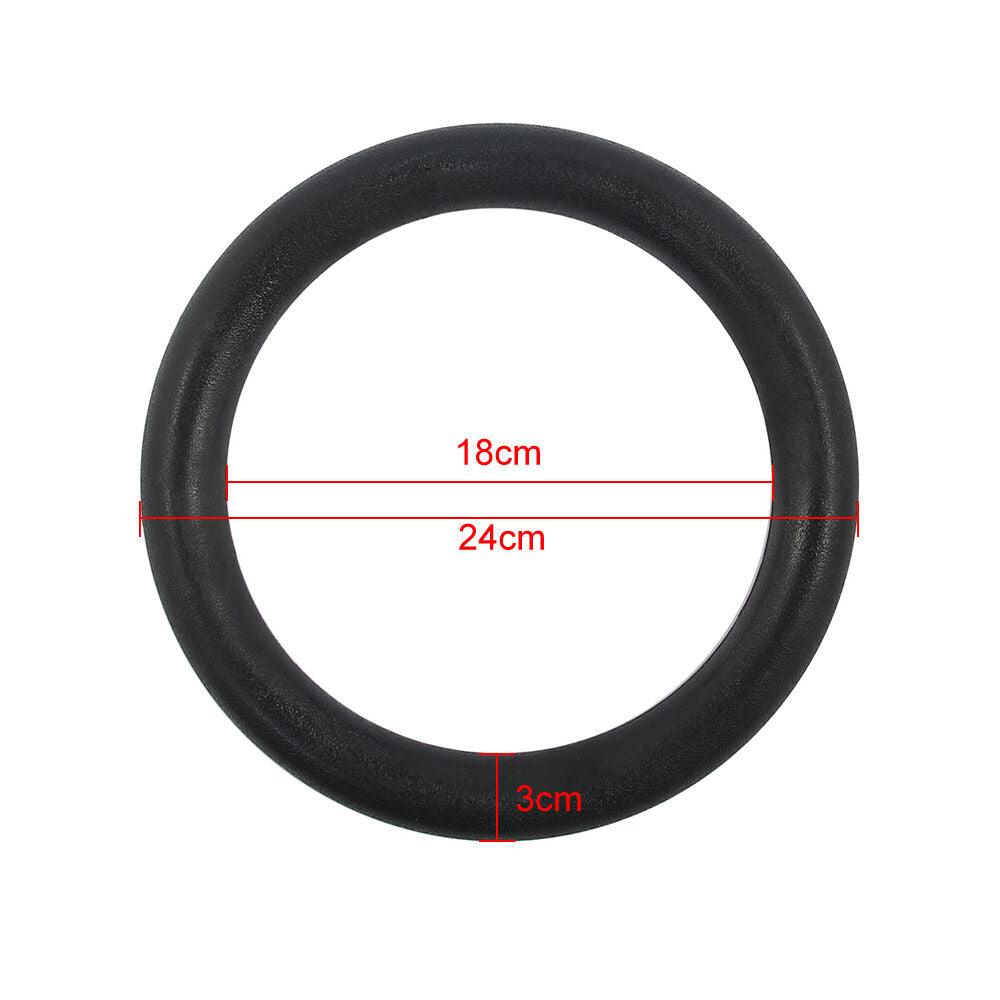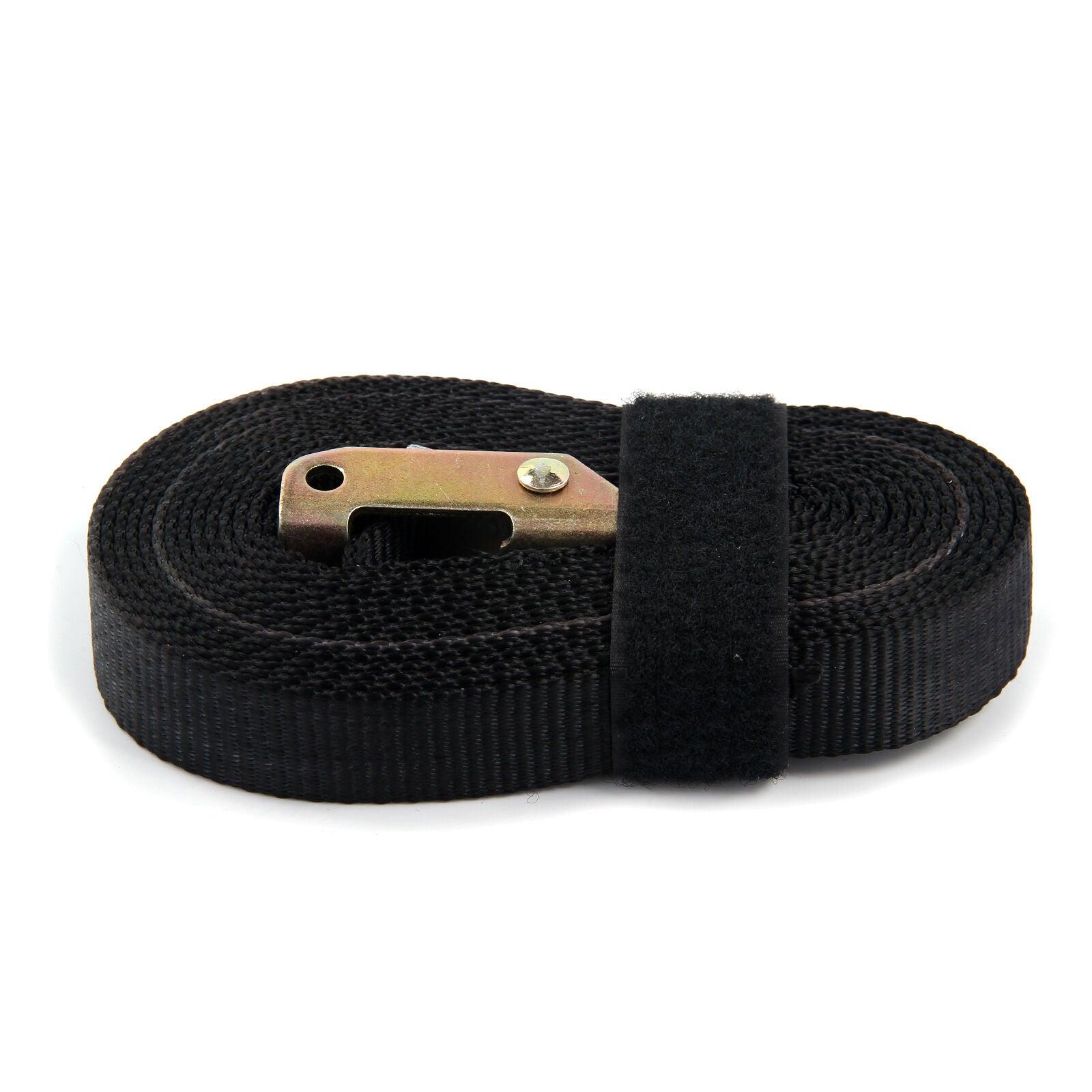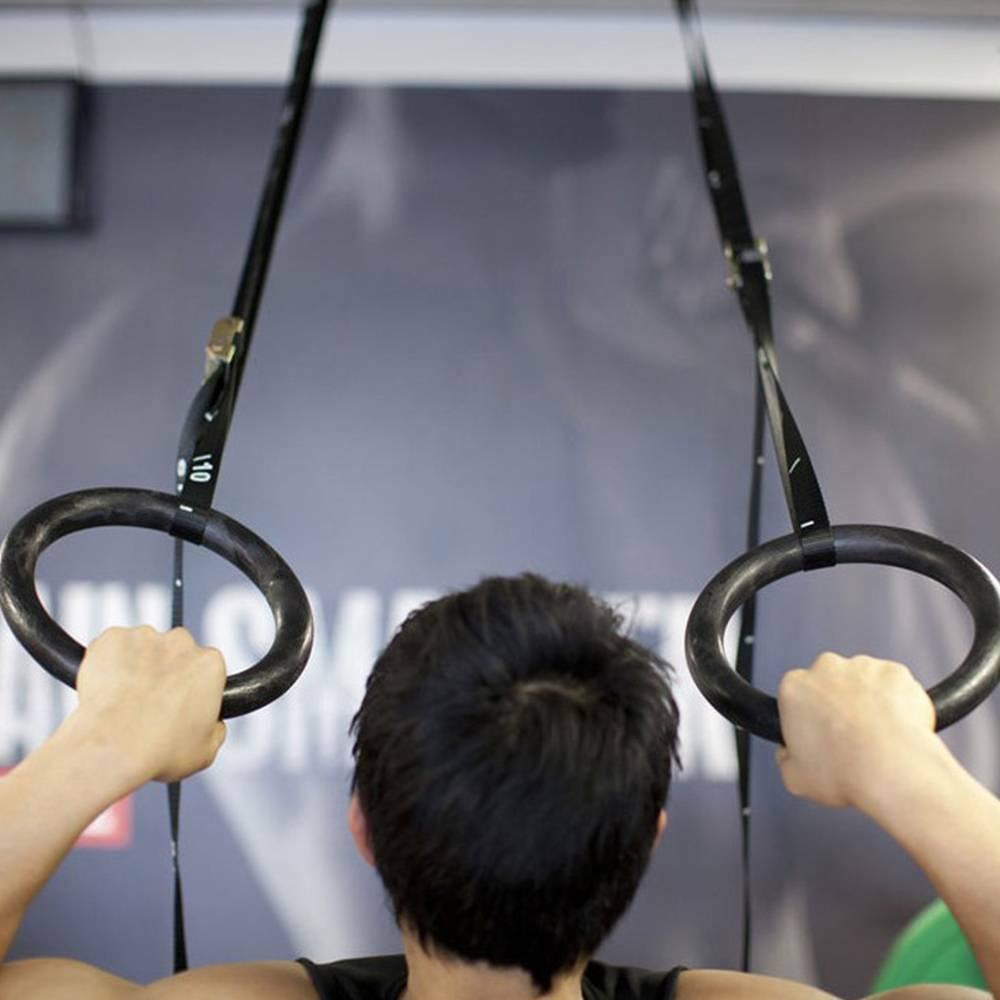 Gymnastics Rings With Straps - 2Pcs Gym Rings Adjustable Fitness Muscle Strength Training Strap Hoop

Our Gymnastics Rings with Straps will help you develop the strength, balance, and agility of a gymnast, making them the ideal addition to your exercise routine. These rings are designed to provide great performance and longevity, whether you're an aspiring gymnast, a callisthenics lover, or you're just seeking flexible training equipment.
Features of Gymnastics Rings With Straps
Premium Quality Rings: To sustain demanding workouts, our gymnastics rings are constructed of strong, non-slip materials. They offer a cosy and stable grip, lowering the chance of slipping when exercising.
Adjustable Straps: Fully adjustable straps are provided, and they serve as a reliable anchor point for the rings. These rings are appropriate for a variety of workouts and ability levels because you can easily adjust the height to your workout requirements.
Full-Body Workout: Gymnastics rings are very adaptable and can be used for a variety of activities, making them ideal for a full-body workout. Traditional ring workouts like dips, push-ups, pull-ups, muscle-ups, and more can be done. They provide a full-body workout by concurrently working several muscle groups.
Body-Weight Strength: These rings are perfect for bodyweight strength training, which will aid in the development of your functional strength, stability, and muscular control. For adding lean muscle and enhancing general fitness, they are a favourite among athletes and fitness aficionados.
Portable: Gymnastics rings are portable and simple to set up, making them appropriate for usage at the gym, at home, or during outdoor training. You can quickly get started with your workout thanks to the easy setup.
Strong Straps: The accompanying straps include safe buckles and are composed of heavy-duty nylon webbing. They are made to resist the rigours of rigorous training and can support a sizable amount of weight.
Safety and Versatility: The Gymnastics Rings with Straps allow you to modify the height and difficulty of your exercises, promoting safe training. They are appropriate for people of all fitness levels, from novices to competitive athletes.
Exercise Guide: The rings come with an exercise guide that details how to perform a variety of ring exercises and offers advice on how to get the most out of your workouts.
You May Check It Out: D-handles Gym
Utilise our Gymnastics Rings with Straps to elevate your level of fitness. These rings are your passport to reaching your fitness objectives, regardless of whether you're trying to learn complex gymnastics techniques or are just looking for a demanding and effective workout. Enjoy the advantages of bodyweight exercise while using our gymnastics rings, which are durable and versatile.
Condition: A brand-new, unused, unopened and undamaged item
Stations: Weights
Sport/Activity: Gym & Training
Usage: Commercial Use, Semi-Commercial Use, Home Use
Features: Ergonomic
Material: Cast Iron
Type: Other
Mounting Location: Ceiling
Colour: Black
Rings Pipe Diameter: 3cm
Rings External Diameter: 24cm
Nylon Webbing Straps (W x L): 3cm x 450cm
Maximum Load: 880lbs(400kg)
Ring Material: High Grade ABS
Activity: Crossfit, Gym & Training

Be Maskura Fit
Our Happy Hoopers
30 Minutes Daily Fun Workout
The smart hula hoop counts your burned calories, tracks how long you work out, and records other vital information.
Easy Installation Process
Our Smart Weighted Hula Hoop has a carefully planned design with 27 knots placed in hoop's circumference.
27 Detachable Knots
Our Smart Weighted Hula Hoop has a carefully planned design with 27 knots placed in hoop's circumference.
Let customers speak for us
Sturdy and easy to use!
Extremely pleased with these rings. Nice Velcro feature on high-quality straps prevents extra drag.
Easy and flawless.
Shark Shaver Pro - Platinum Electric Skull Shaver For Head & Face
Best Electric Men's Shaver