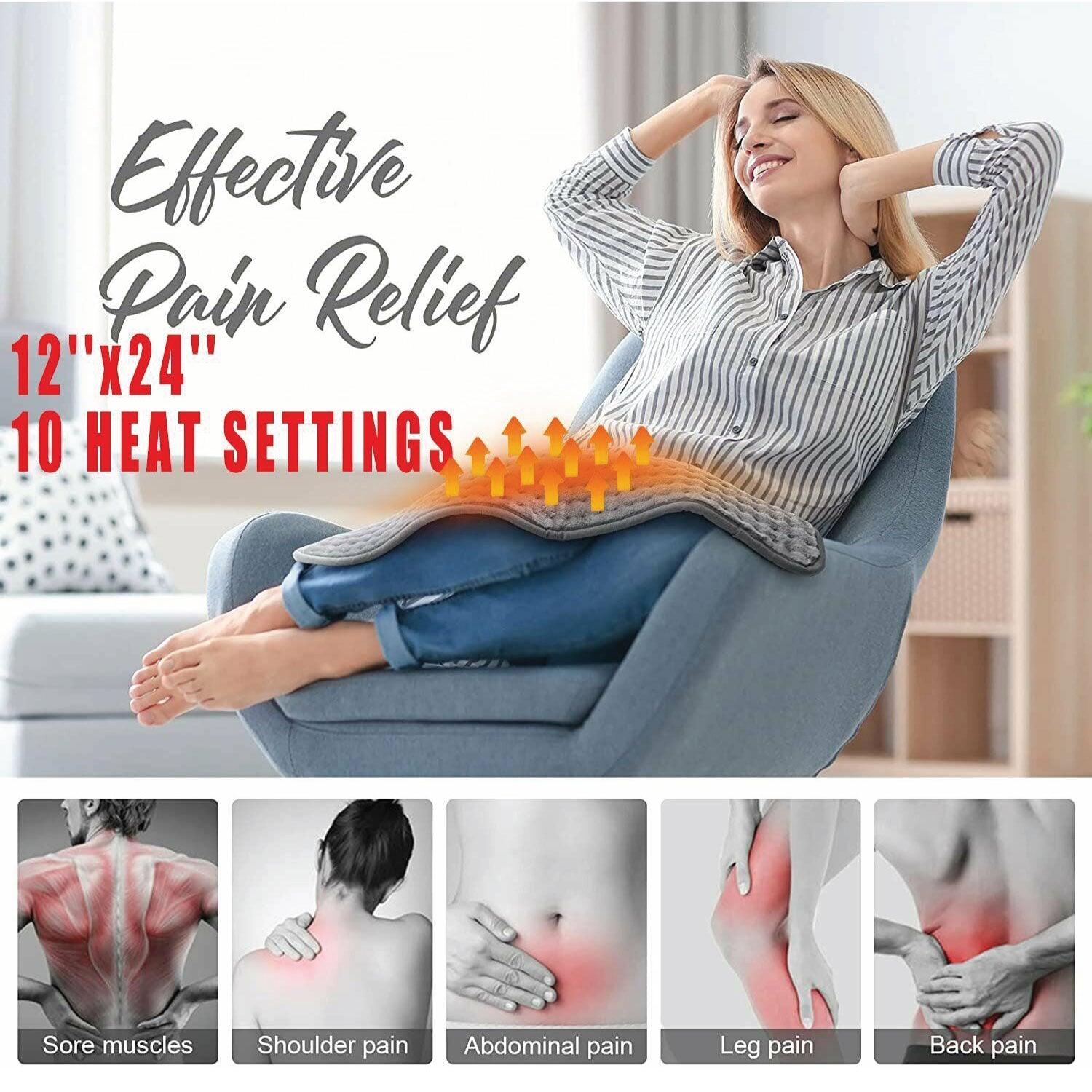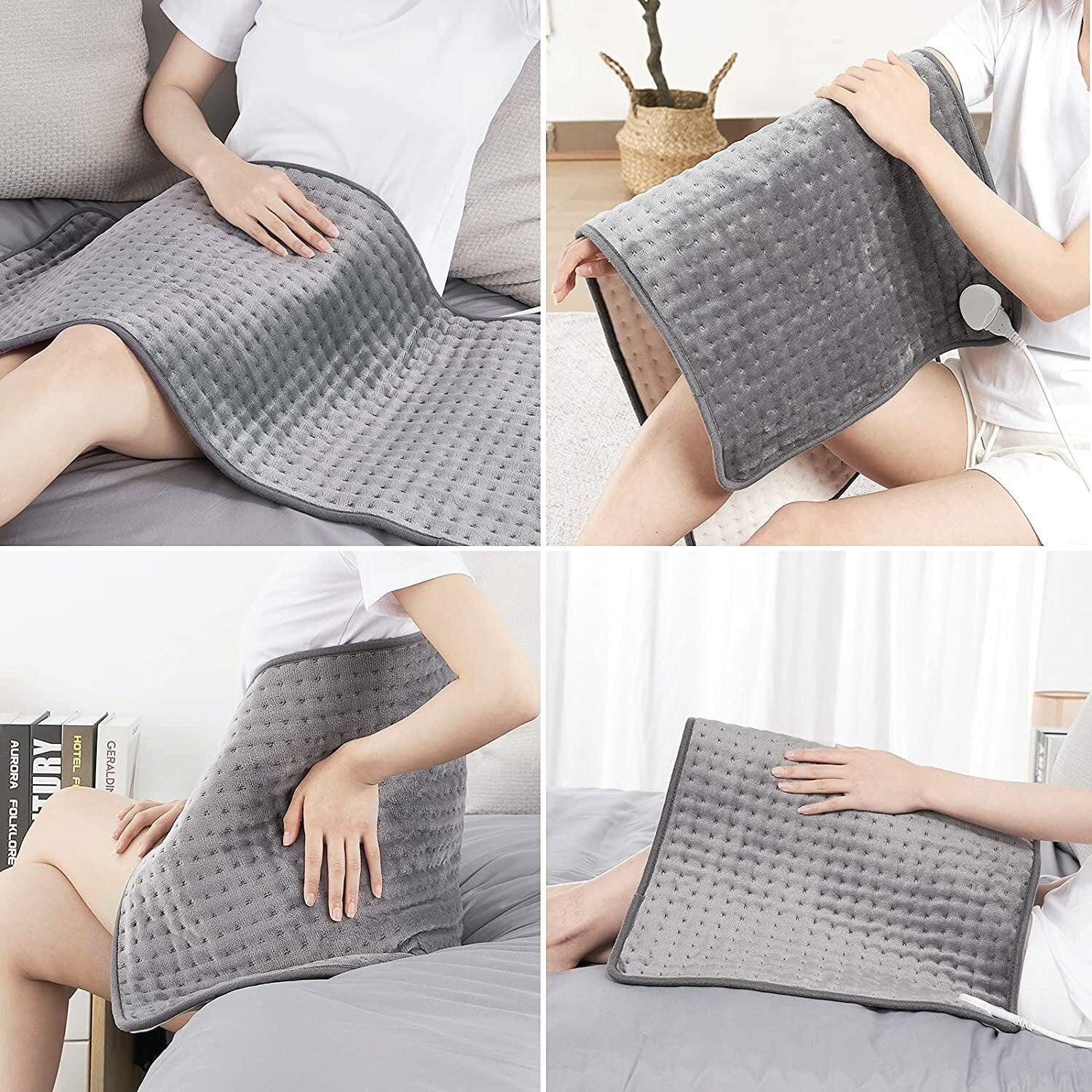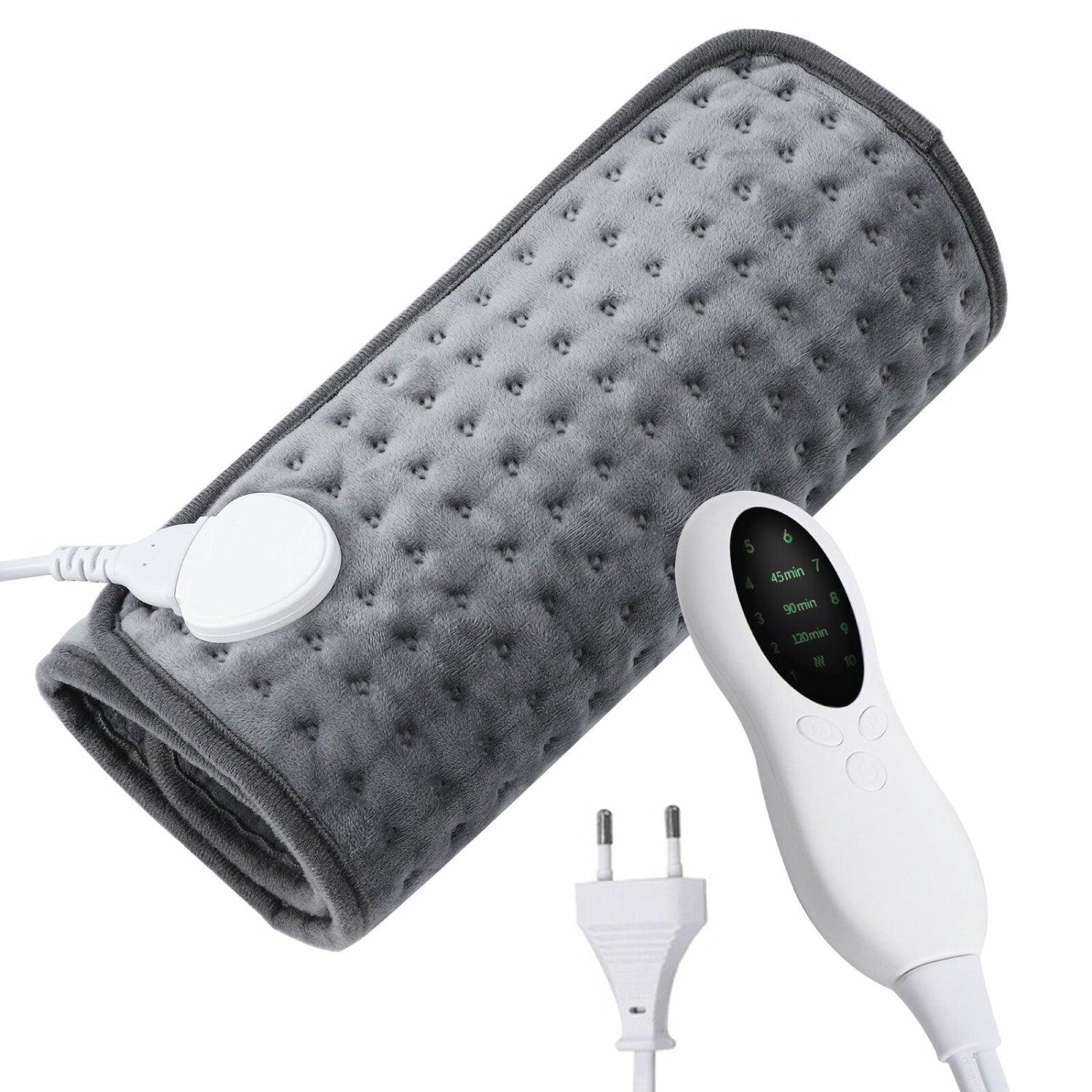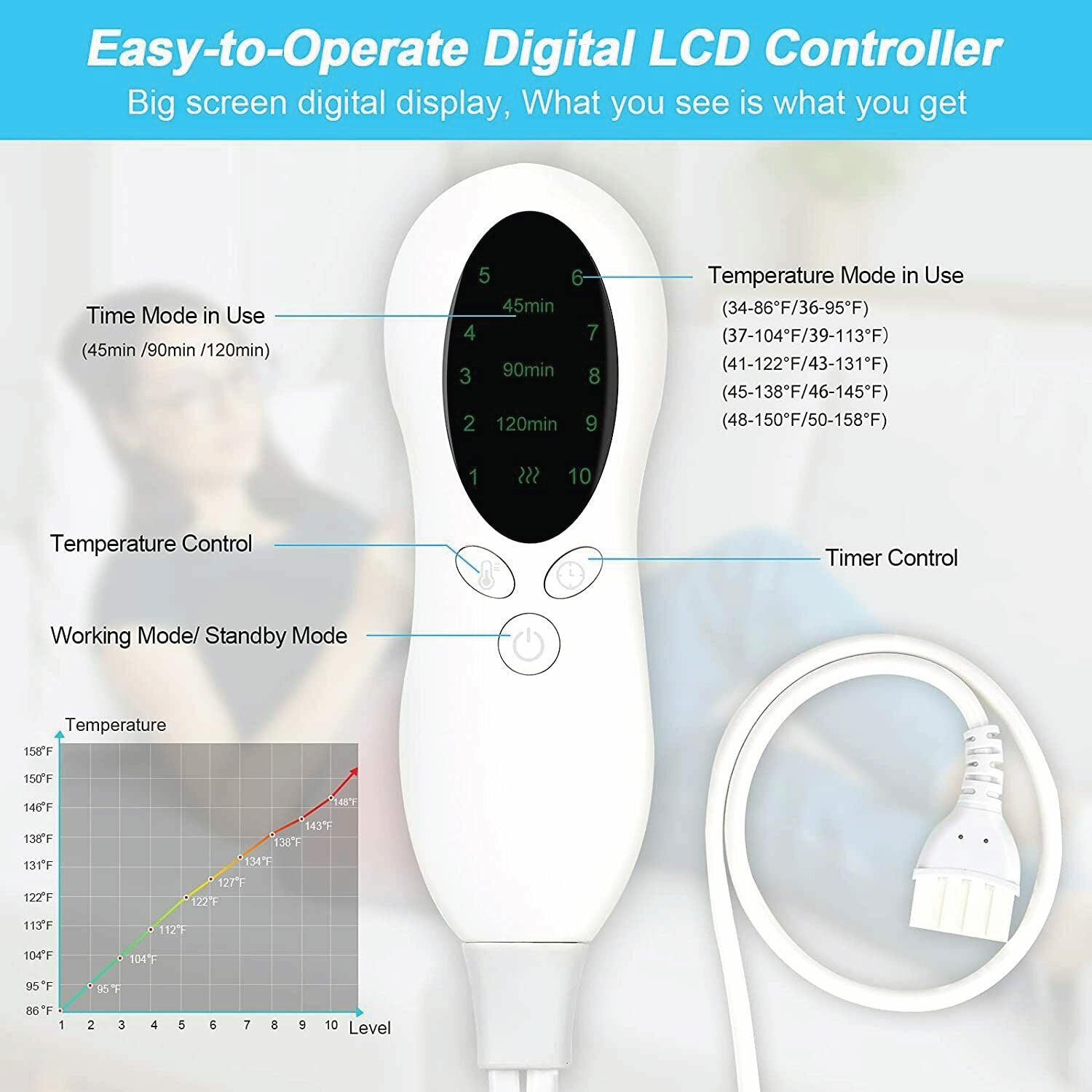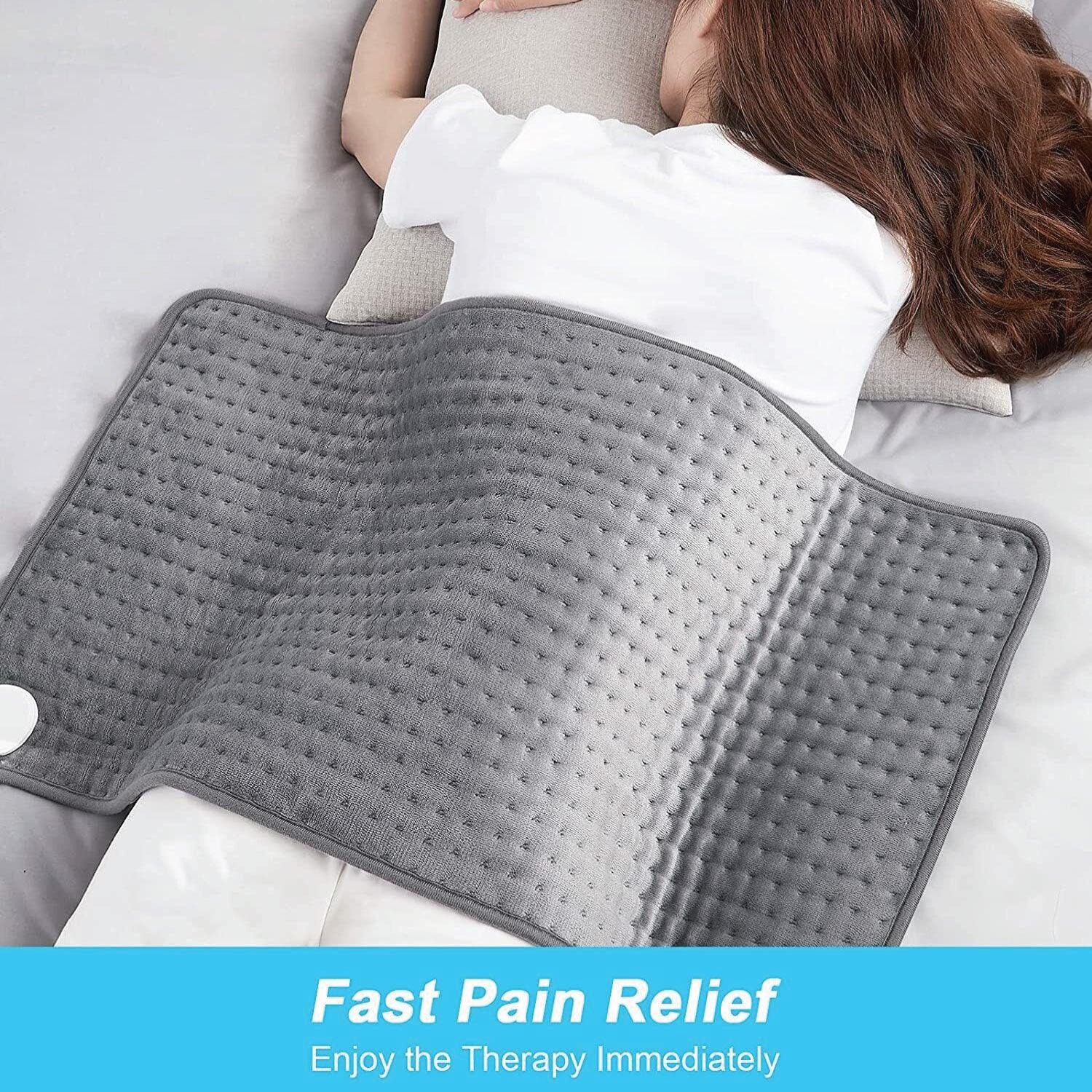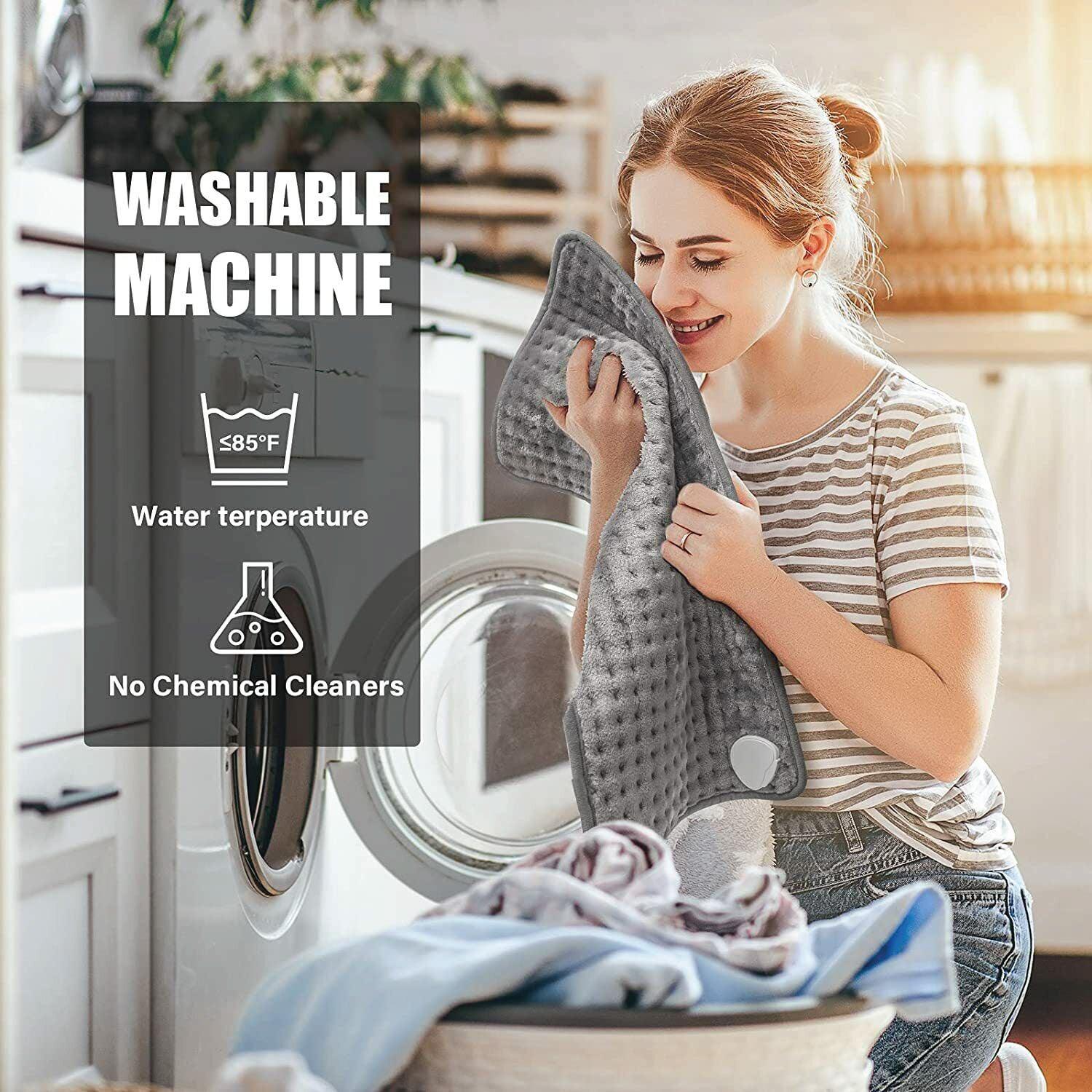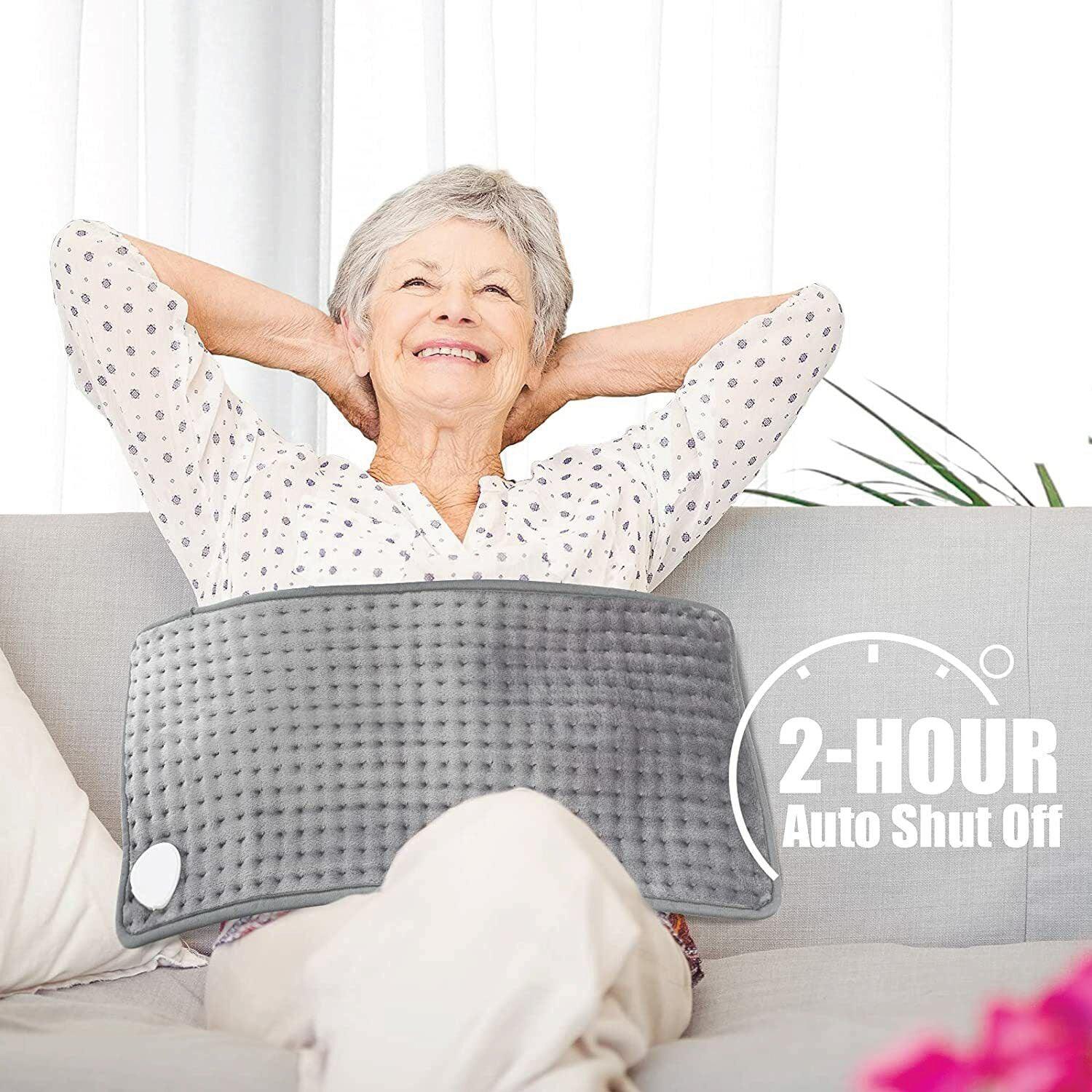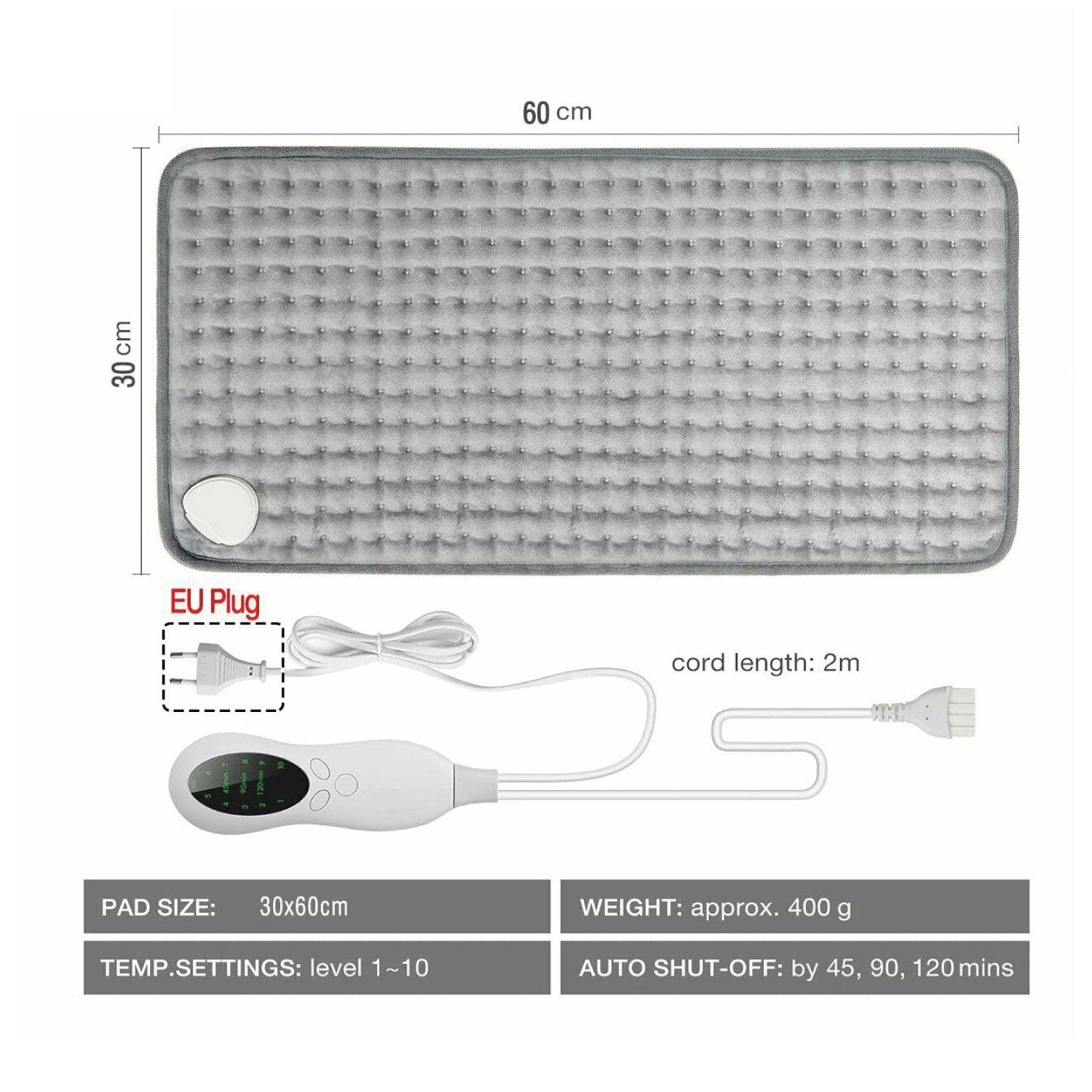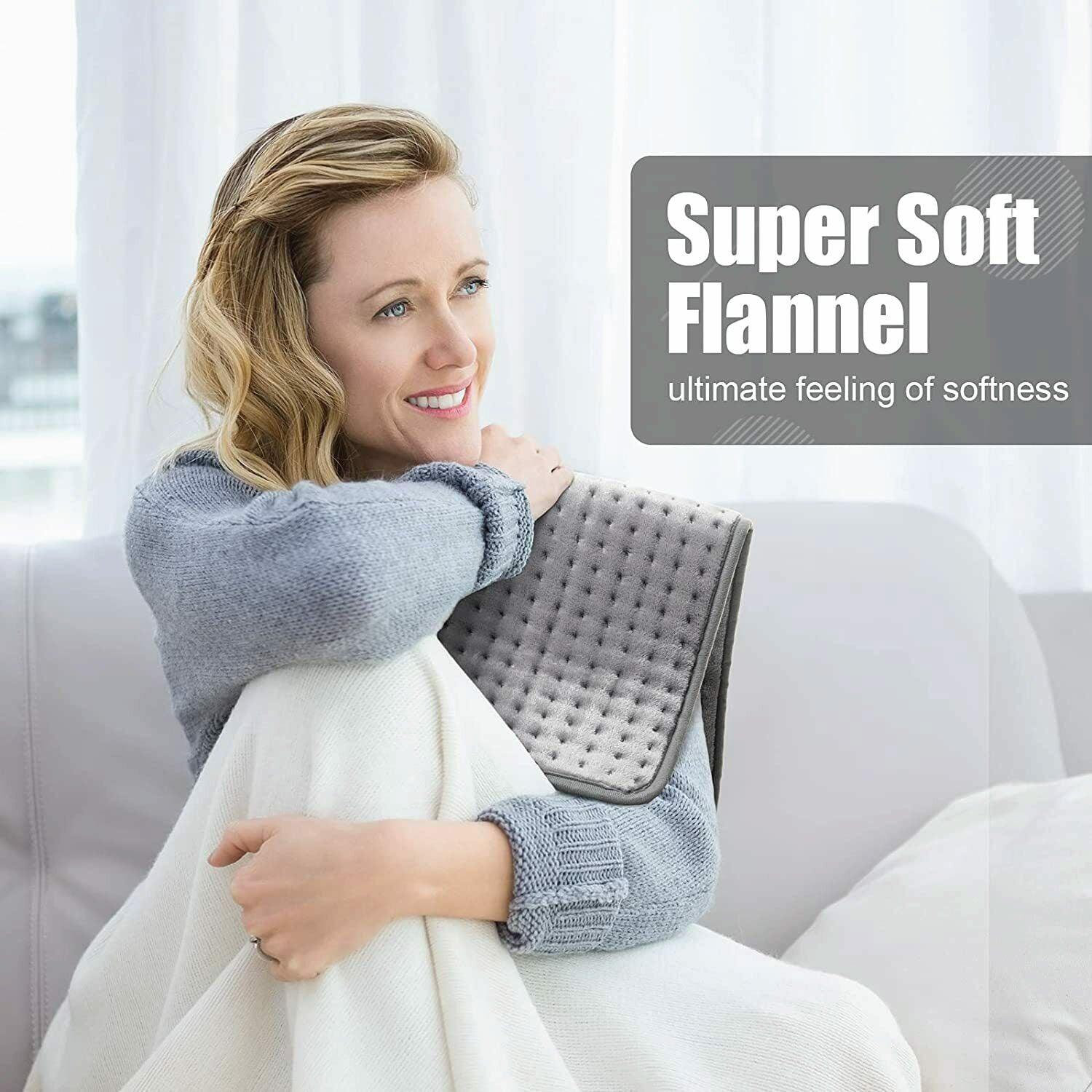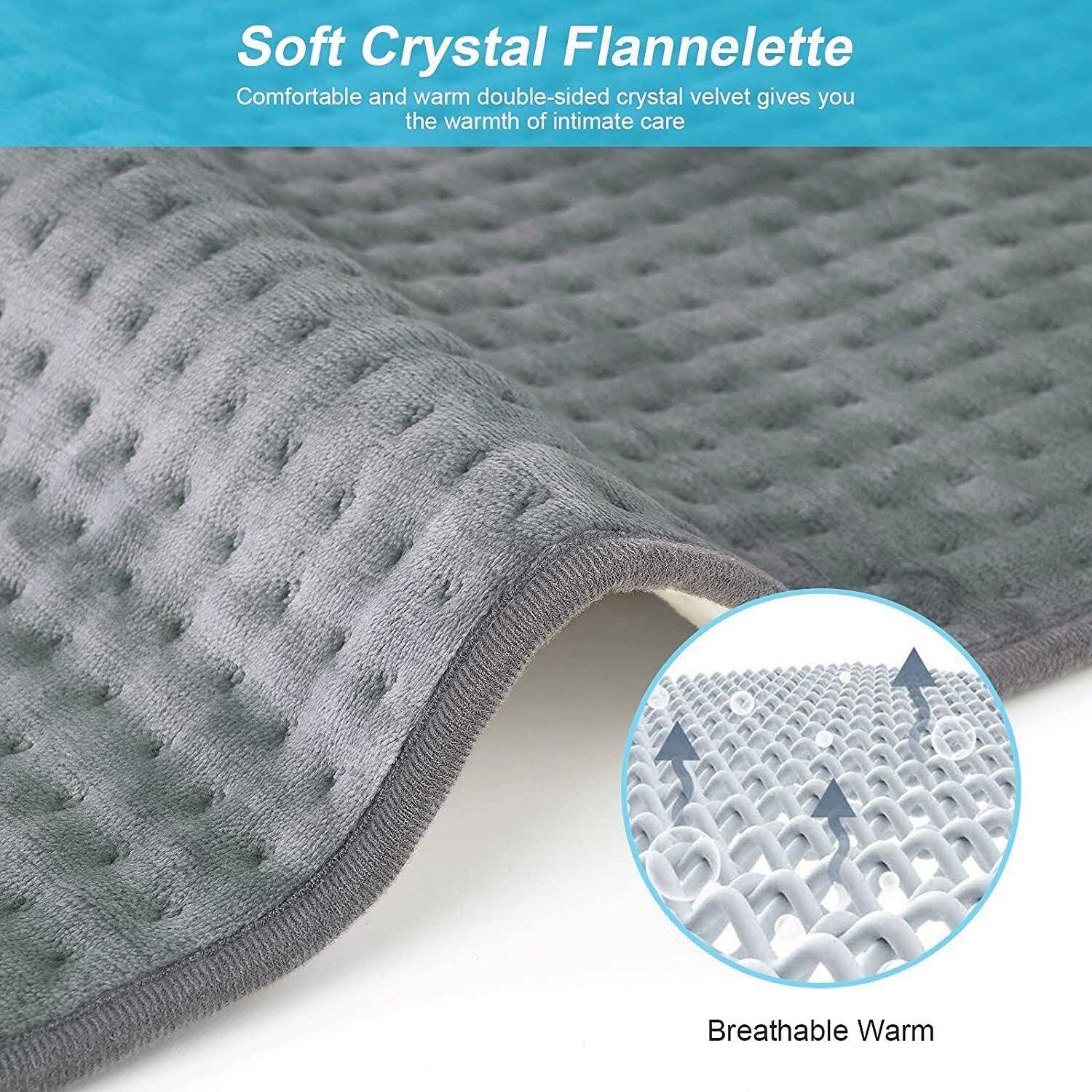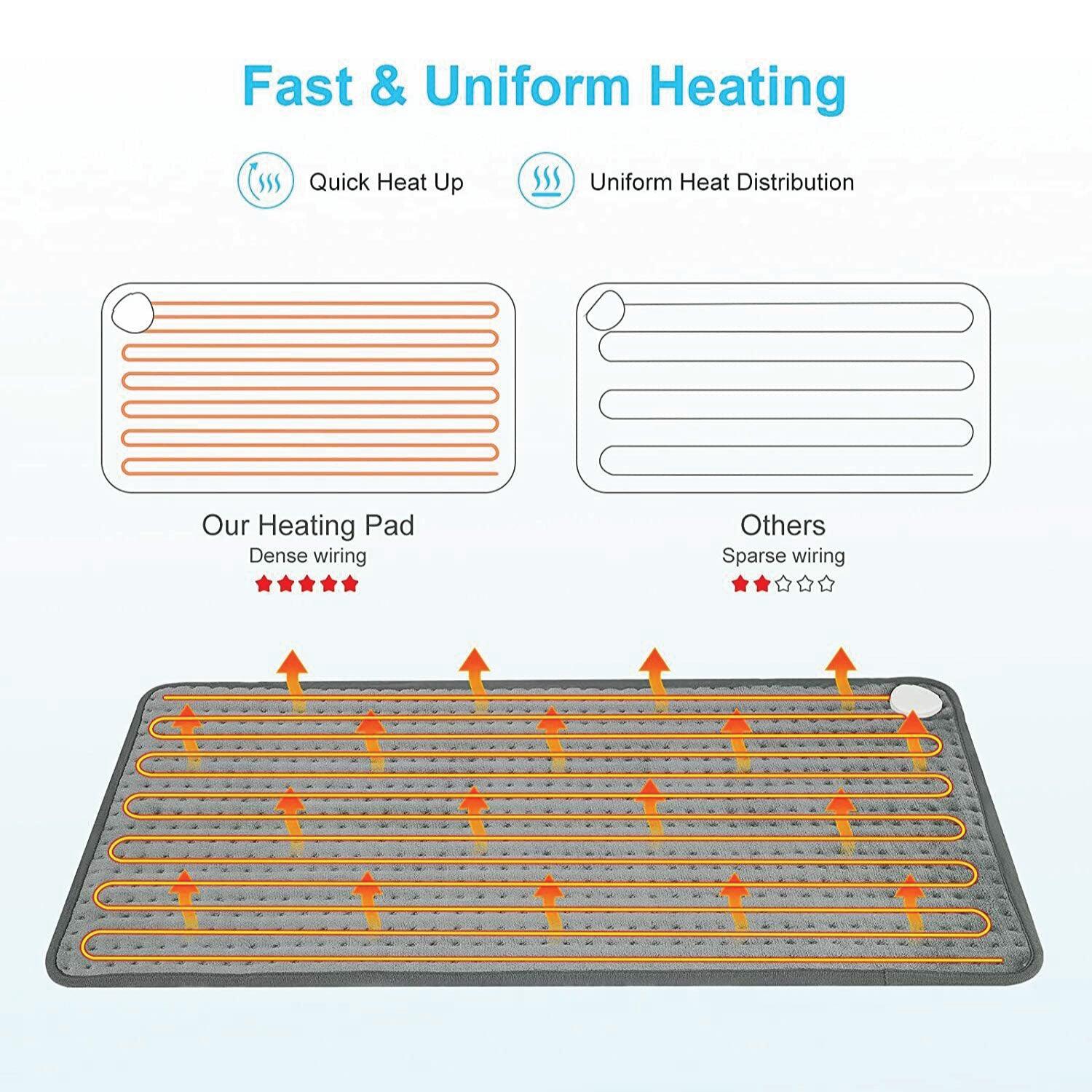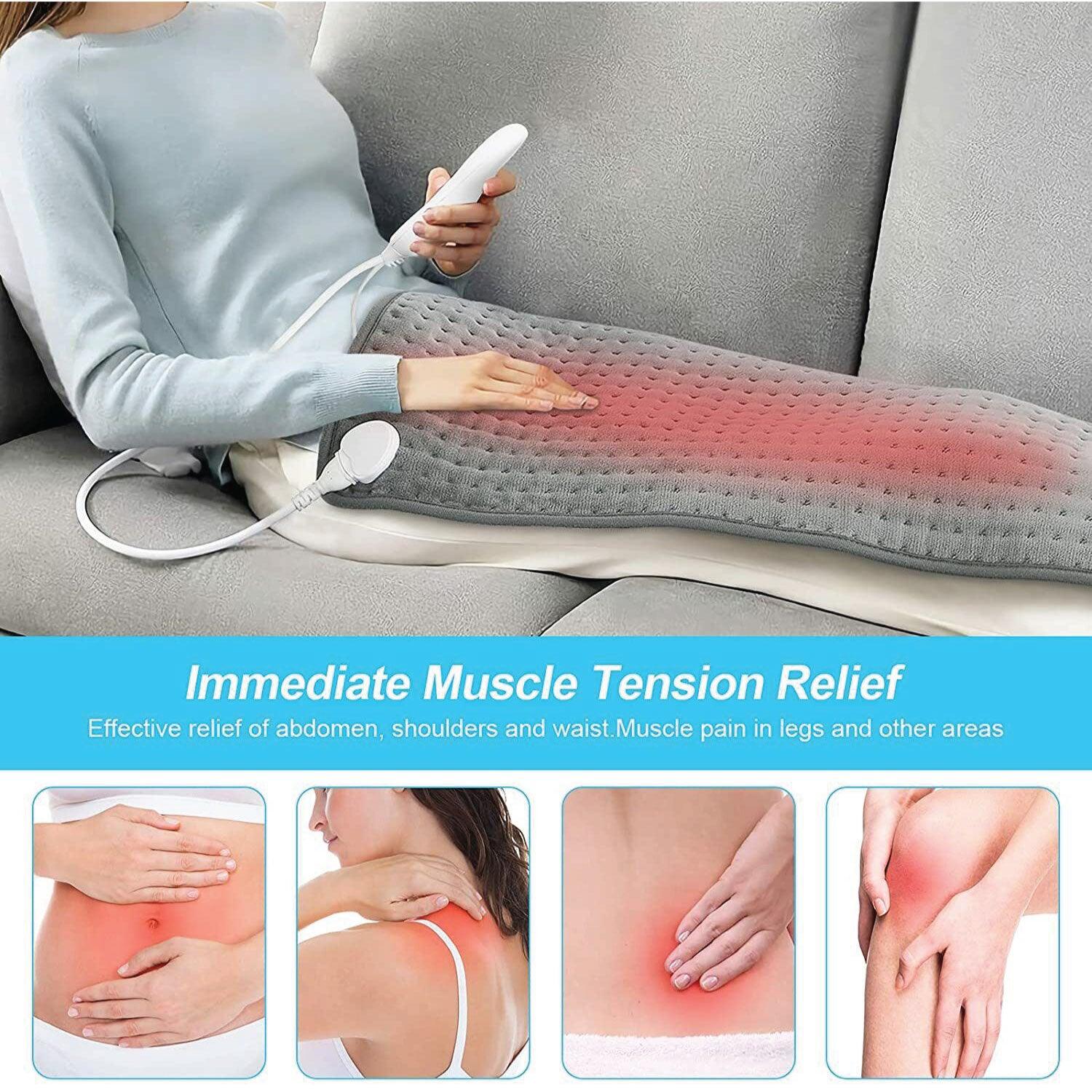 Heating Pad for Neck Pain - Volenx Heat Pad 22 x 16 Inch, Electric Heating Pad for Neck and Shoulders, 6 Adjustable Heat Settings and 4 Timer Setting

About Heating Pad for Neck Pain
The Electric Heating Pad for Neck Pain produces steady heat for luxury comfort, protecting you from poor blood circulation, aching muscles, and body cramps, and enabling you to take advantage of enjoyable heat therapy for cramp relief throughout the body.
Heating Levels & 3 Auto-Off Timers :
Using the remote control, select the ideal temperature level from 10 options (level 1 - 86°F, level 2 - 95°F, level 3 - 104°F, level 5 - 122°F, level 6 - 131°F, level 7-138°F, level 8-146°F, level 9-150°F, level 10 - 158°F).
Extra-long Cord:
Facilitates use when relaxing in bed or in a favorite chair.
Safety Features & Quick Warm-Up Heating Pad for Neck Pain:
The weighted heating pad for the neck and shoulders heats up faster than you might expect in just a few seconds. In addition, huge heating pads with auto shut-off will automatically cut off if the temperature rises too high, preventing skin burns.
Flannel Softness & Simple to Care:
The heat pad has super-soft crystal velvet on both sides, which gives you a wonderful cozy sensation. Because of the waterproof junction box, you may machine wash the heat pad by simply removing the controller.
This XL huge 12x24-inch heat pack back pain relief product, which is FCC and CE certified, covers more trouble spots, including the lower back, neck, shoulders, legs, knees, and arms.
Full quality assurance and after-sales service system are in place for our products. If you are not completely satisfied for any reason, please let us know and our customer care staff will issue you a full refund or provide you with a free replacement.
Check It Out: Patella Knee Support 
Heating Pad for Neck Pain Specifications:
Four E's Scientific Brand

Heat therapy pad type; soft flannel material.

Energy Source: Electric

Color: Gray

Timer levels: 45, 60, and 120 seconds. Auto-off feature.

Levels of Temperature: 10 Levels

30*60cm (12*24in) product dimensions

The controller cord length is 7 feet.

Washable by machine

The package includes one heated pad.

1 user manual

A single controller and a power cord. 
Department: Unisex
Material: Soft Flannel
Power Source: Electric
Type: Heat Therapy Pad
Features: Reusable, Washable, With Remote Control, With Temperature Settings
Power: 40W
Color: Gray
Use: Bedroom, Living room, Office ect.
Washable: Machine Washable
4 Timer Levels: 45/60/120 mints, Auto-off function
Temperature Levels: 10 Levels
Recommended Use: Muscle Cramps, Arthritis Therapy
Product Size: 30*60cm (12*24inch)
Controller Cord Length: 7-Foot
Lifetime: Over 50000 hours

Be Maskura Fit
Our Happy Hoopers
30 Minutes Daily Fun Workout
The smart hula hoop counts your burned calories, tracks how long you work out, and records other vital information.
Easy Installation Process
Our Smart Weighted Hula Hoop has a carefully planned design with 27 knots placed in hoop's circumference.
27 Detachable Knots
Our Smart Weighted Hula Hoop has a carefully planned design with 27 knots placed in hoop's circumference.
Let customers speak for us
Not as Large as Expected
While the heating pad does provide some relief for my neck and shoulder pain, I did find that it was not as large as I expected, so I would recommend being mindful of the size when making a purchase.
Great for Stressful Days
I have found that using the Volenx Heat Pad after a stressful day helps me relax and unwind, and provides a sense of comfort when I need it most.
Good Value for the Price
While the heating pad may not be the most high-end product on the market, it provides adequate heat for my neck and shoulders and is a good value for the price point.
Great Customization Options
I appreciate the customization options provided by this electric heating pad, and the adjustable heat and timer settings allow me to tailor my experience based on my needs.
Provides Long-Lasting Relief
The Heating Pad for Neck Pain is an excellent product that provides long-lasting relief for my chronic pain.
Shark Shaver Pro - Platinum Electric Skull Shaver For Head & Face
Best Electric Men's Shaver