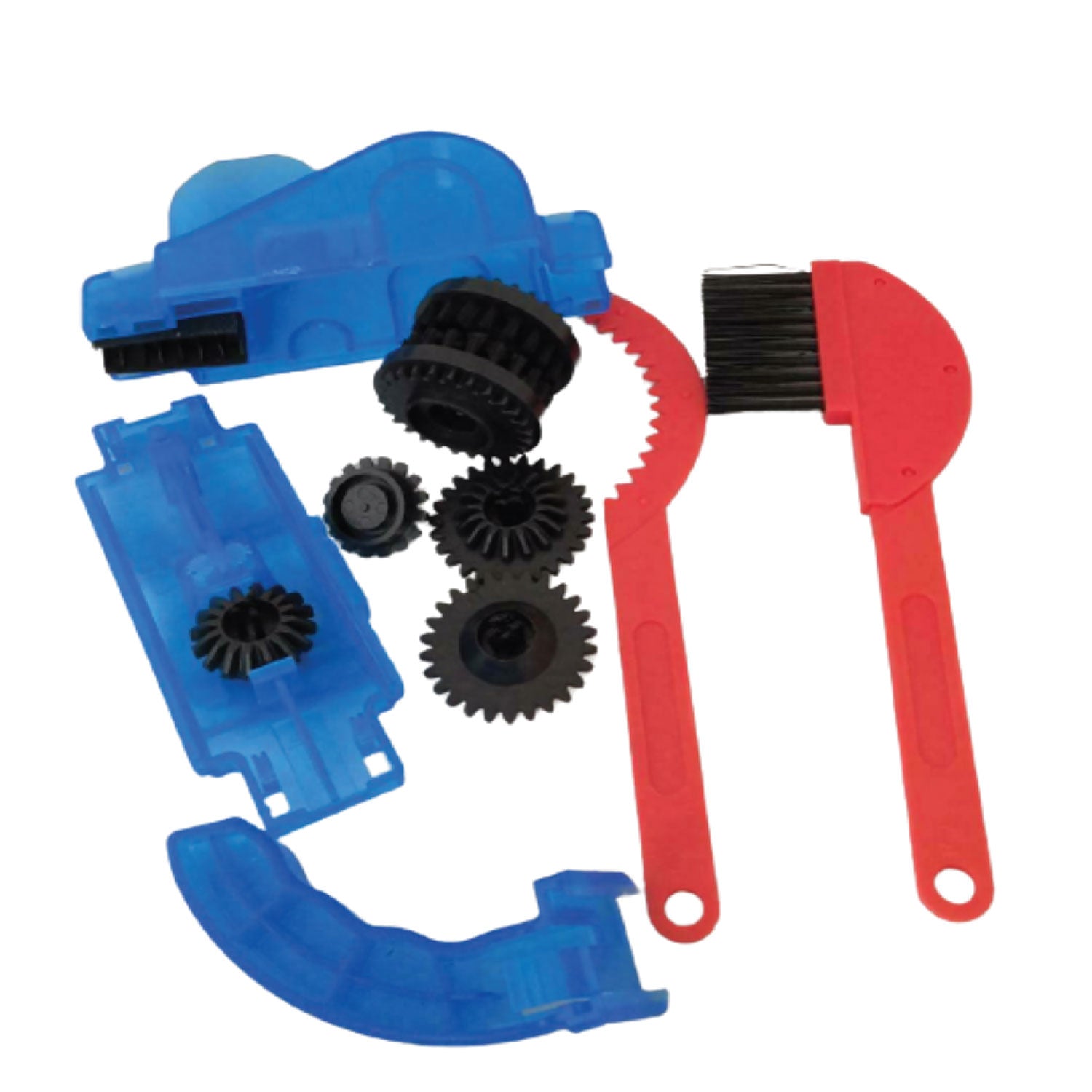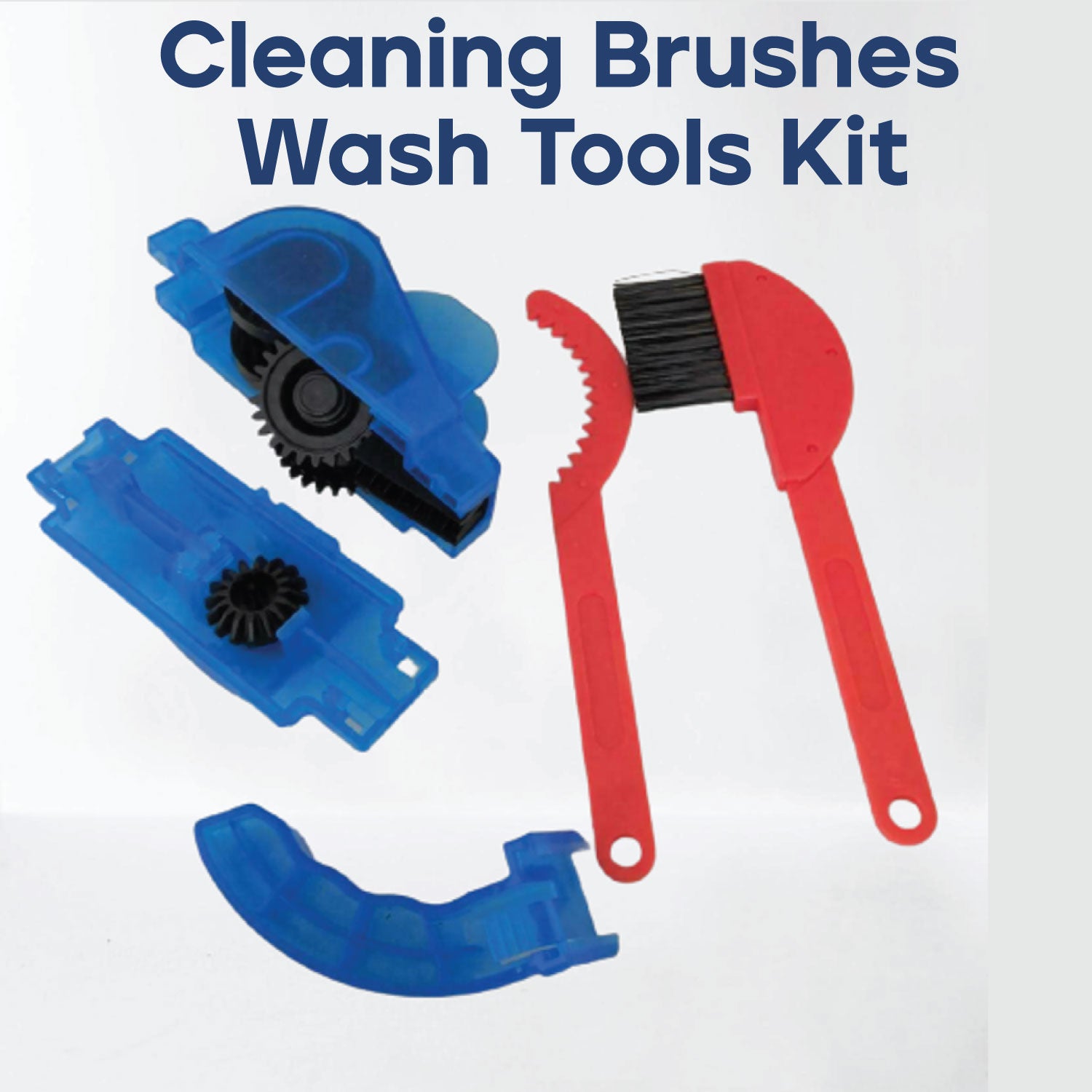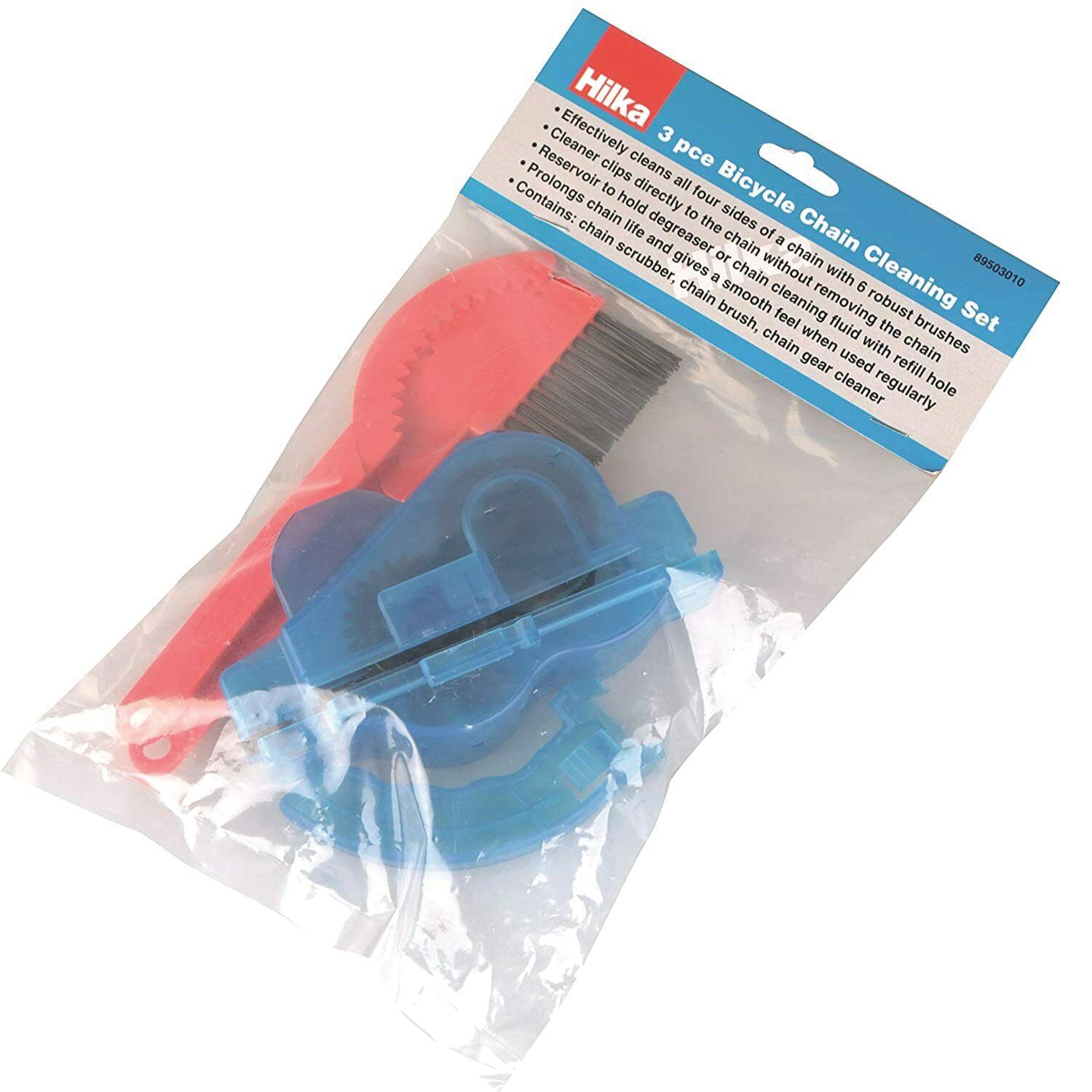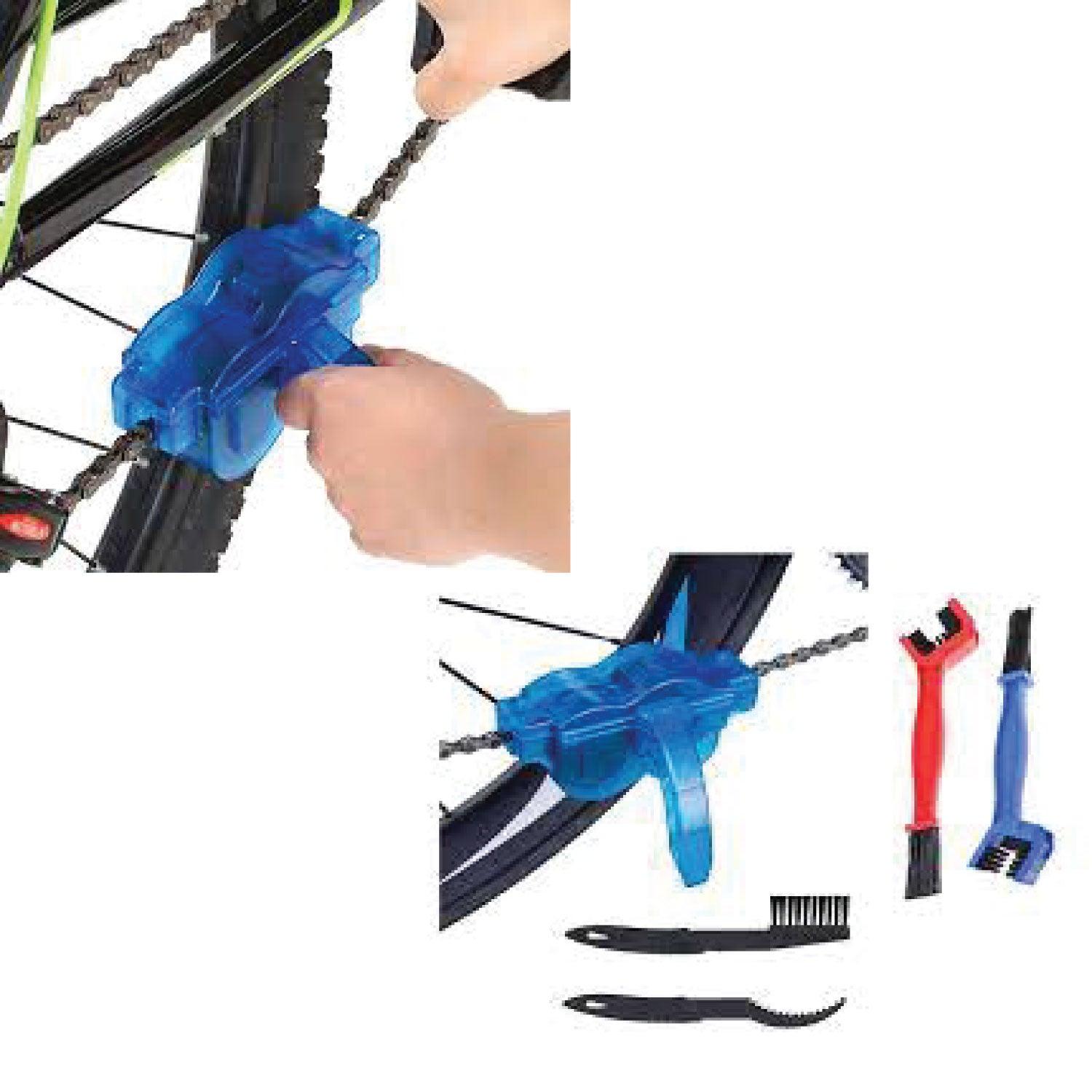 Mountain Bike Cleaning Kit - Bike Cleaning Tool Set, Bicycle Clean Brush Kit for Bike Chain/Tire/Sprocket Cycling Corner Stain Dirt Clean

About Mountain Bike Cleaning Kit
With the help of 3 sturdy brushes Of the Mountain Bike Cleaning Kit, the 3 PCS Bicycle Chain Cleaning Set thoroughly cleans a chain on all four sides.
Without detaching the chain, cleaner clips onto the chain.  Here chain cleaning fluid reservoir has a refilled hole. After being applied, it increases chain life and provides a smooth feeling.
Three Bicycle Cleaning Tools Are Included in the Set:

A chain brush, a chain scrubber, and a chain gear cleaner.
Efficient & Professional Mountain Bike Cleaning Kit:
The ergonomic handle assists with hard-to-reach cassette and derailleur locations. As well as other sanitary dead corners while saving labor costs.
Bike Cleaning Kit:
They have made it with plastic and coral velvet; these bike tools fit many types of bicycles. It includes mountain bikes, road bikes, city bikes, BMX bikes, folding bikes, etc.
Practical & Versatile:
The bike tool set is portable, convenient, and incredibly helpful. It keeps your bike looking like new. It can also be used as regular household cleaning equipment.
Simple to Use Chain Scrubber:
Place the scrubber beneath the bike chain. You can add some degreaser and hold the scrubber in the left hand.  It can rotate the pedal with the right hand counterclockwise to clean.
All Forms of Bikes Are Compatible:

This includes motorbikes, BMXs, road bikes, mountain bikes, and bicycle chains. Our wash kit is crucial for cleaning up after your ride. The first step in maintaining a bicycle is cleaning it. We've got you covered with our bike chain cleaner lube kit, which contains a container of 300ml bike cleaner spray.
Mountain Bike Cleaning Kit Material: 
Tapered Detailing Brush: Extremely stiff bristles

Tire Scrubber: Extremely stiff and flared bristles

 Bike Chain Scrubber contains Plastic 

Makeover your bicycle
This tool is set for washing bicycles taking into account the standard requirement for cleaning bicycles.

They can thoroughly clean and get rid of dirt and dust from every nook and cranny of your bike.

The expert bike cleaning kit can make your beloved bicycle spotless and brilliant, like a piece of art.

It works with various types of bikes, including folding, BMX, road, city, and mountain bikes.
Type: Tool Kit
Material: Plastic
Set: 3 Package
Application: Bicycle

Be Maskura Fit
Our Happy Hoopers
30 Minutes Daily Fun Workout
The smart hula hoop counts your burned calories, tracks how long you work out, and records other vital information.
Easy Installation Process
Our Smart Weighted Hula Hoop has a carefully planned design with 27 knots placed in hoop's circumference.
27 Detachable Knots
Our Smart Weighted Hula Hoop has a carefully planned design with 27 knots placed in hoop's circumference.
Let customers speak for us
I used it to clean my bike today, and it was worth the cost.
It would be preferable if you cleaned the bike with your hands if you wanted it cleaner.
Saves Time and Money
By using this bike cleaning kit regularly, I've saved time and money on bike maintenance. It's an easy and effective way to keep my bike in good condition without having to take it to a professional for cleaning.
Must-Have for Cyclists
This bike cleaning tool set is a must-have for any cyclist who wants to keep their bike in top condition. It's effective, easy to use, and affordable.
Great for Detail Cleaning
The brushes in this bike cleaning kit are great for detail cleaning. They're small enough to get into tight spaces and remove stubborn dirt and grime.
Helped Extend the Life of My Bike
I've noticed that since using this bike cleaning kit regularly, the life of my bike has been extended. It's a small investment that pays off in the long run.
Shark Shaver Pro - Platinum Electric Skull Shaver For Head & Face
Best Electric Men's Shaver