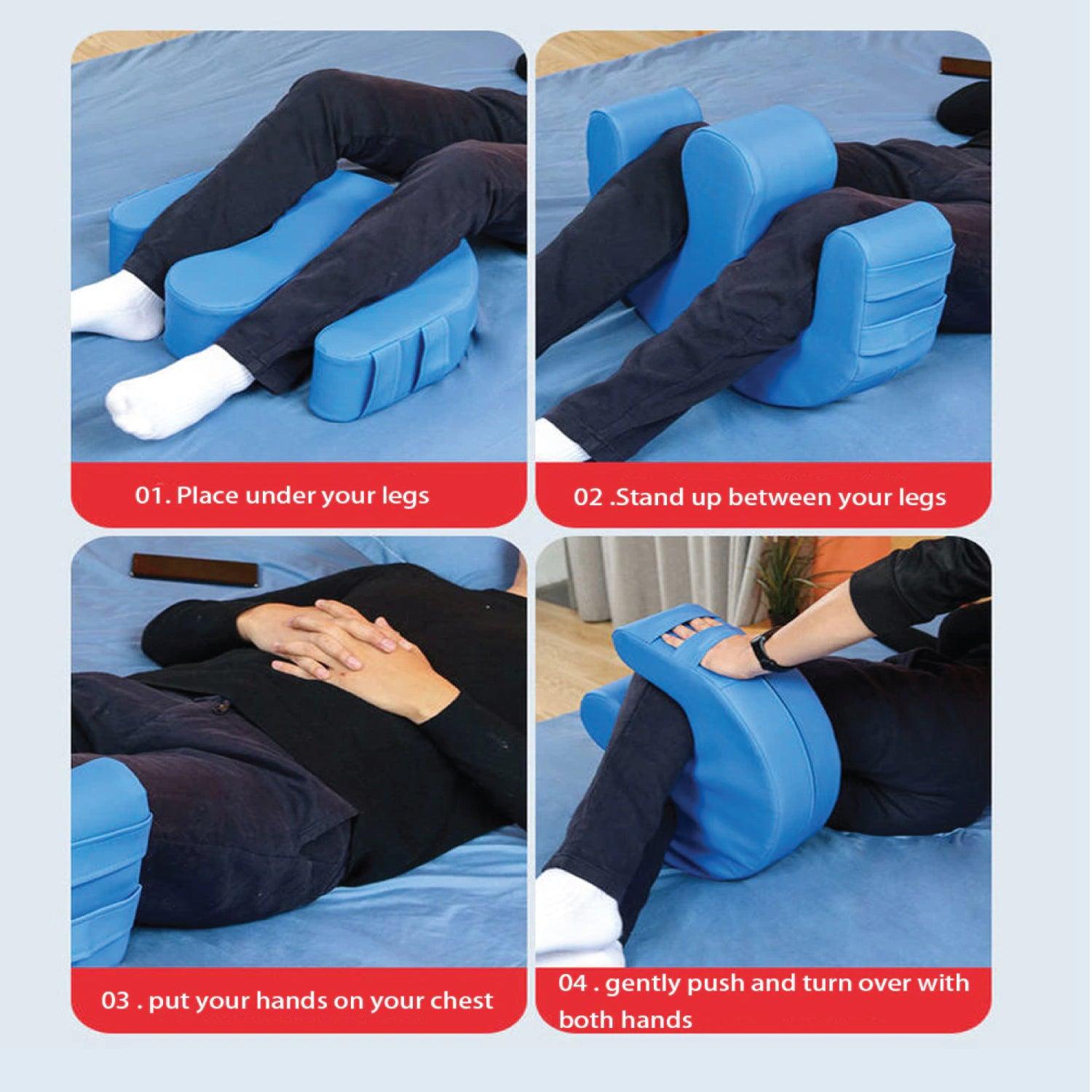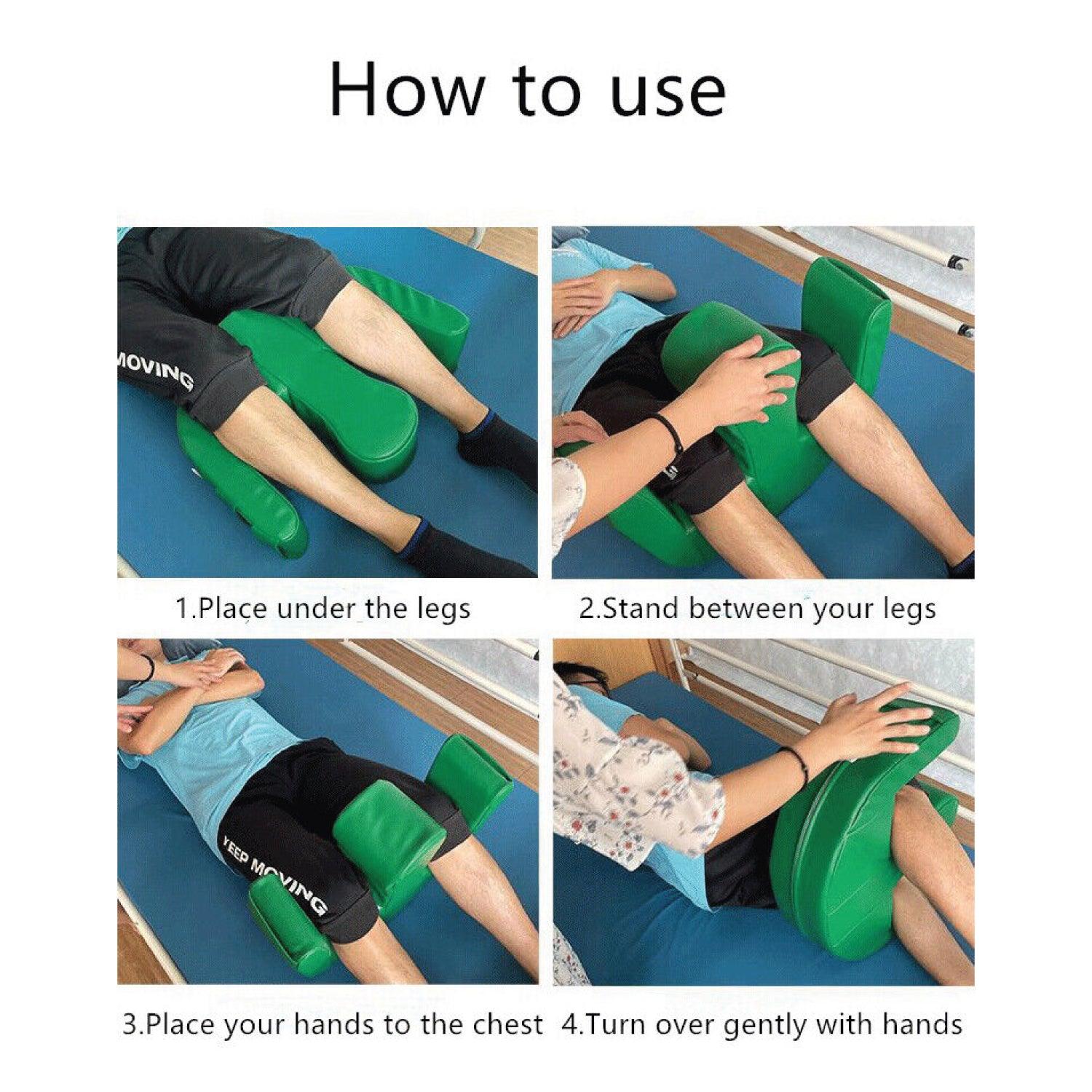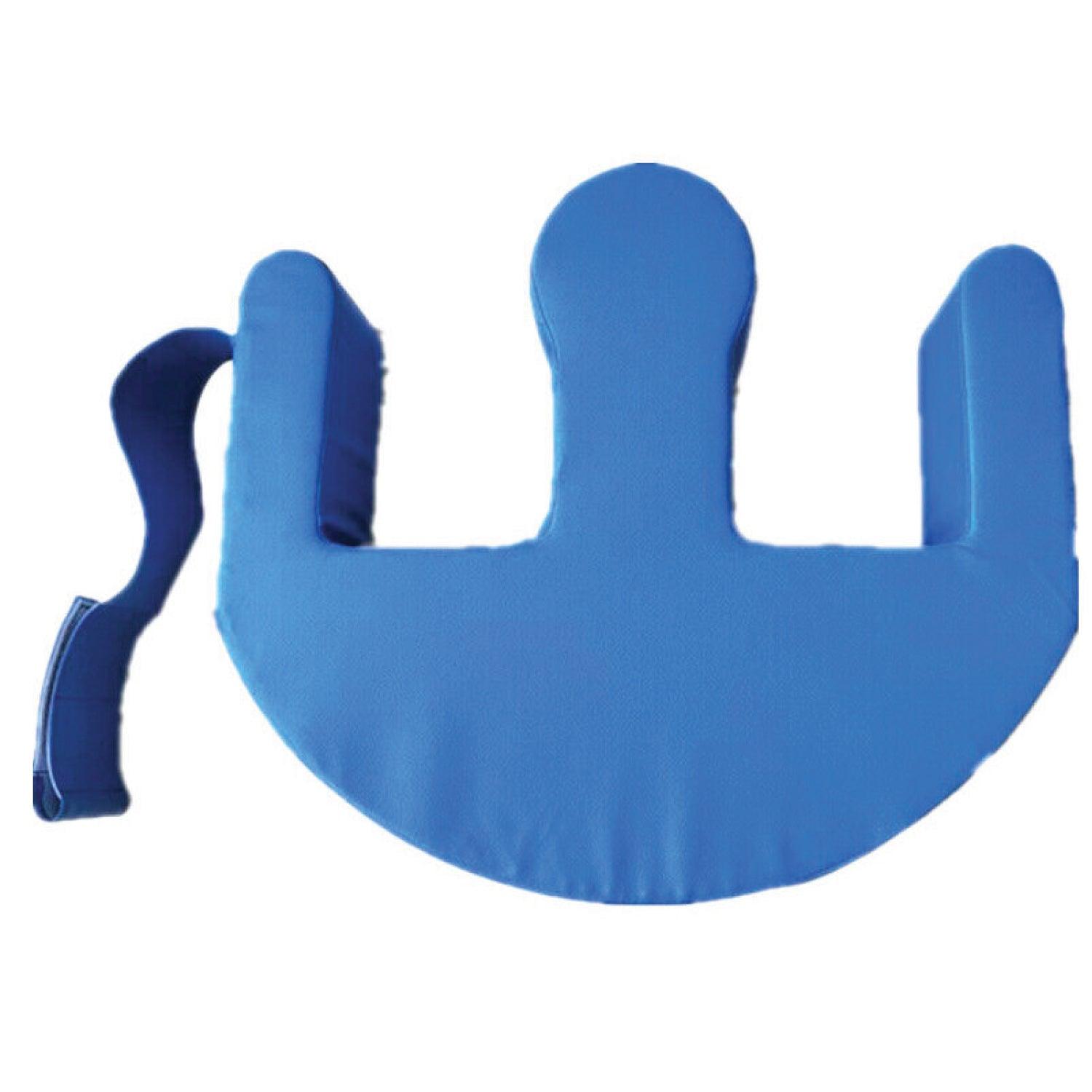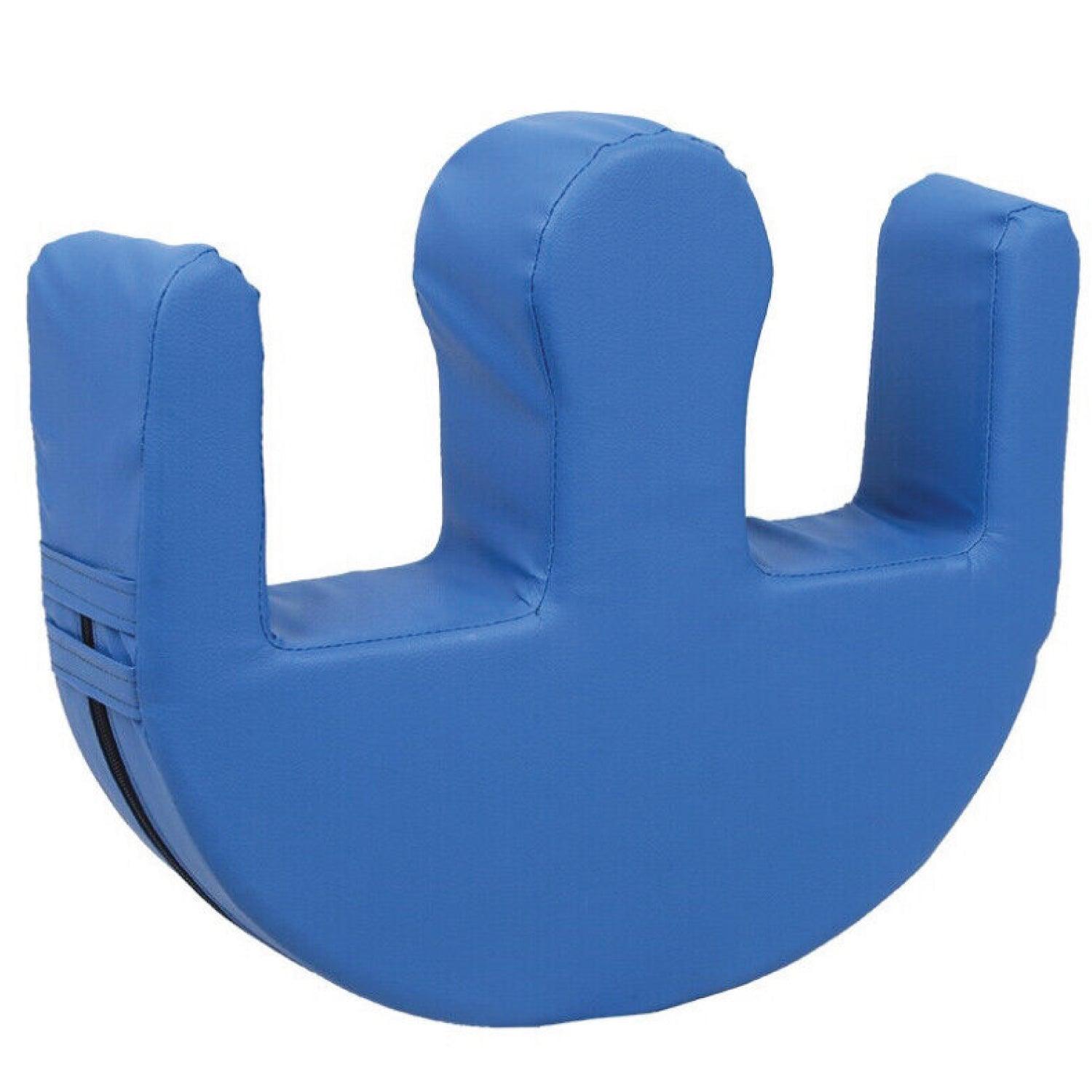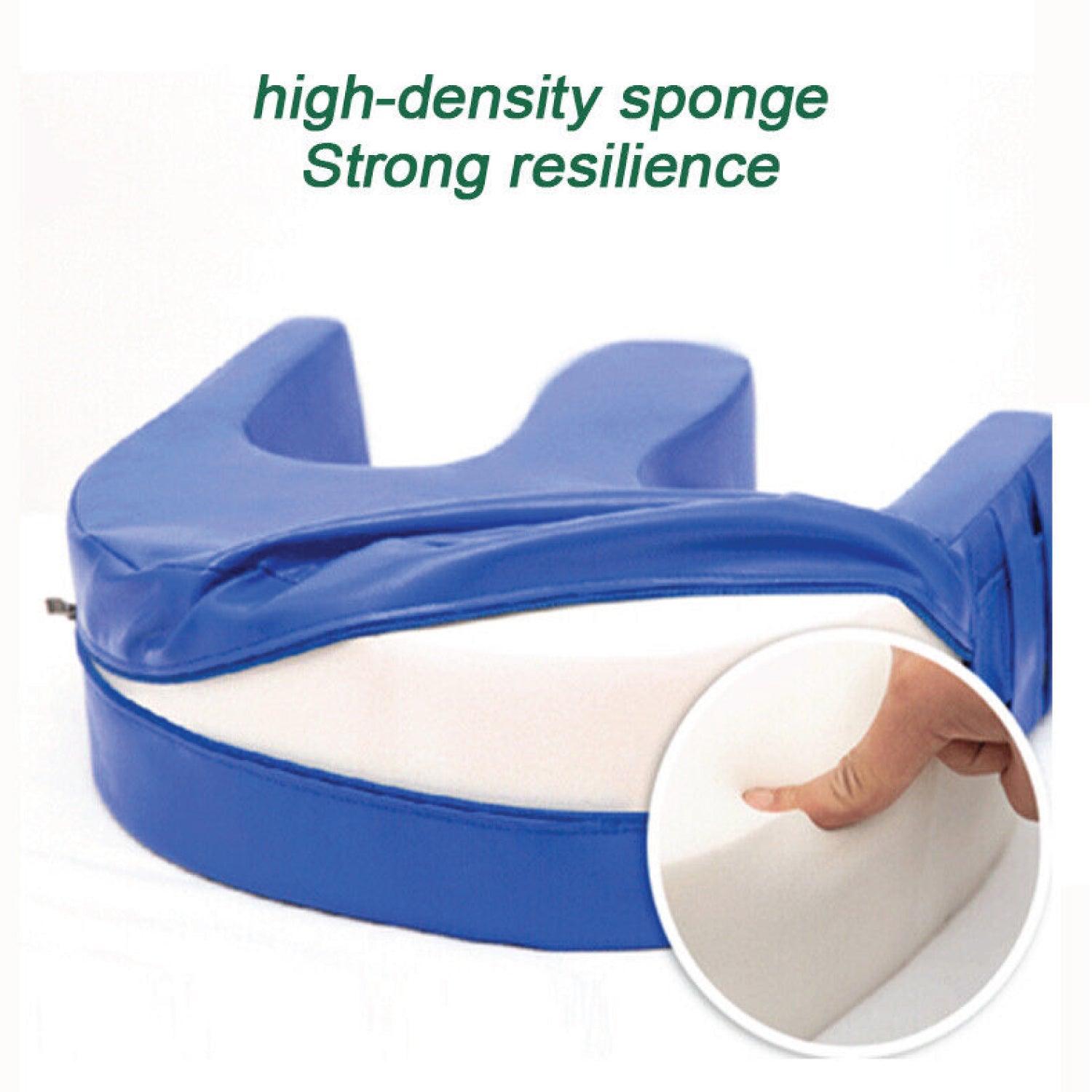 Turning Device for Patients - U Shaped Bed Turn Over Aid Elderly Pillow for Patients People Nursing Device

About Turning Device for Patients
Good Nursing Aid:
Turning device for patients can assist patients in changing their body posture, lowering the danger of pressure sores and muscle atrophy, assisting with diaper and clothing changes, and lessening the workload on caregivers and nursing staff.
This U-shaped knee pillow patient turning device is appropriate for obese patients, general anesthesia and other cognitive impairments, limb motor impairments, craniotomy, spine surgery, and other significant patients changing over, lying in bed, etc.
Easy-to-Use Turning Device for Patients:
Straightforward and efficient, insert the knee's upper portion into the knee pillow's two grooves before holding the side handle with one hand and supporting the patient's body as it is turned upside down.
Practical Design:
The turning device has a U-shaped design, which better fits the leg and won't flex over time. It is convenient to use and makes nursing possible.
Soft and Breathable:
The bedridden patient turning apparatus is made of a soft, breathable, and long-lasting sandwich mesh fabric.
Features of Turning Device for Patients:
It is simple to switch positions, which lowers the danger of pressure pain and muscular atrophy, aids in caring for and cleaning the patient's body, aids in diaper and clothing changes, etc. excellent company for carers.
Easy to clean and replace with a washable, detachable cushion cover.
The smooth, u-shaped groove better fits the leg and won't distort over time.          simple to use, convenient, and anxiety-free care.
It's easy to use and saves time, with two armrests at either end that can be quickly pulled out to help the elderly turn over. Place the upper part of the knee into the two slots of the pillow.
Appropriate for the elderly, bedridden patients, disabled, patients with lower limb fractures, and post-operative patients who are unable to move but must rest in bed.
Package Included:
One piece of a flip cushion

Note that other demonstration accessories in the image are not included. 
Due to varying monitors, actual colors may fluctuate somewhat. 
Please allow 1 to 5 mm of manual measuring error.
You May Check It Out: Neck Stretcher
Type: Turn Over Cushion
Material: PU leather+ Spon

Be Maskura Fit
Our Happy Hoopers
30 Minutes Daily Fun Workout
The smart hula hoop counts your burned calories, tracks how long you work out, and records other vital information.
Easy Installation Process
Our Smart Weighted Hula Hoop has a carefully planned design with 27 knots placed in hoop's circumference.
27 Detachable Knots
Our Smart Weighted Hula Hoop has a carefully planned design with 27 knots placed in hoop's circumference.
Let customers speak for us
Very nice
My granddaughter have cerebral palsy is unable to turn on her own would be perfect if it was smaller
Effective and Recommended Turning Device for Bedridden Patients
I highly recommend this turning device to anyone caring for bedridden patients. It's a simple but effective tool that can make a big difference in patients' comfort and well-being.
Game-Changer Turning Device for Elderly Patients
I'm a caregiver for several elderly patients, and this turning device has been a game-changer. It's made turning over in bed much safer and easier for both me and my patients.
Comfort-Boosting and Low-Maintenance Turning Device for Patients
This turning device has made a huge difference in my mother's comfort level. It's easy to use and has helped reduce her pain and discomfort. I also appreciate that it's machine-washable and easy to clean.
Sturdy and Versatile Turning Device for Patients
I was impressed by the quality of this turning device. It's well-made and provides a sturdy base for patients to turn over on. It's also versatile enough to use on different types of beds.
Shark Shaver Pro - Platinum Electric Skull Shaver For Head & Face
Best Electric Men's Shaver