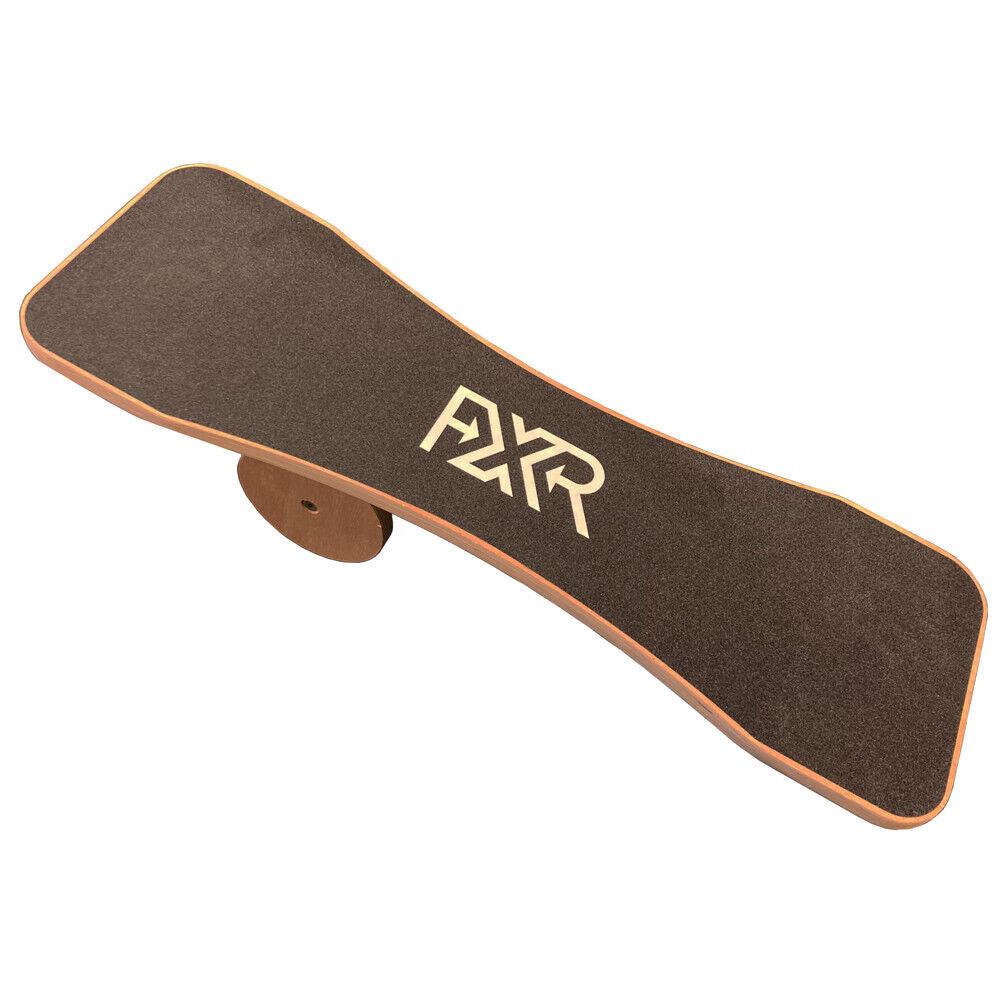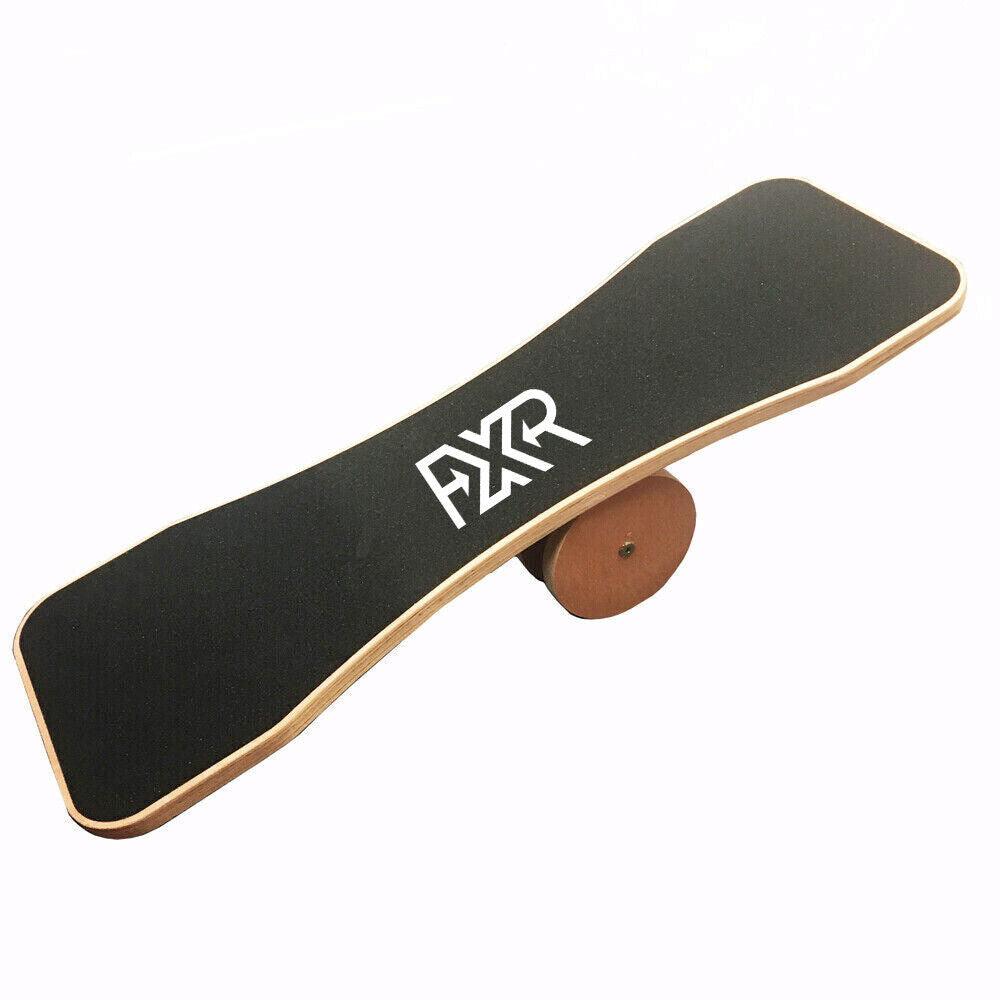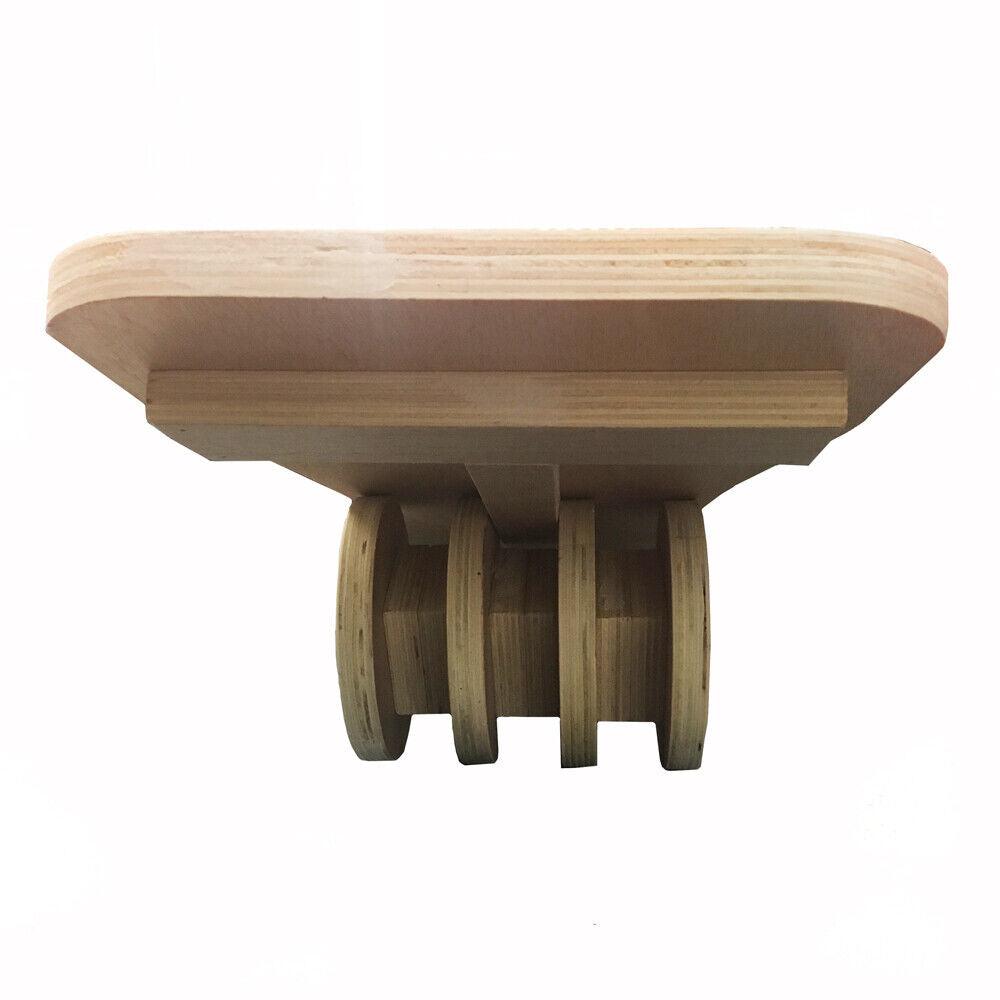 Wobble Boards for Balance - Wooden Roller Balance Board Core Strength Yoga Rocker Fitness

About Wobble Boards for Balance
The FXR Sports wobble boards for balance are a training tool made to increase coordination, stability, balance, and core strength. Typically, this kind of balance board has a hardwood deck and a cylindrical roller underneath, which creates an uneven surface that makes it difficult for you to keep balance.
Features of Wobble Boards for Balance
Hardwood Deck: The balancing board has a solid hardwood deck that gives users a steady surface on which to stand and engage in exercise.
Cylindrical Roller: The cylindrical roller located underneath the deck is the FXR Sports Wooden Roller Balance Board's most distinguishing characteristic. Due to the board's ability to move and tilt in different directions, you must use your muscles to stay balanced.
Balance training: When using the balance board, you must stand on the deck while attempting to maintain equilibrium as the board shakes and tilts as a result of the motion of the roller. Your core muscles are worked during this sort of exercise, which also tests your coordination and proprioception.
Anti-Slip Surface: To help you retain stability and grip when using the balancing board, the deck of the board frequently has an anti-slip surface.
Multiple workouts: Balance boards like the FXR Sports Wooden Roller type may be used for many different workouts, like squats, lunges, different forms of the plank, and more. The fact that these workouts are done on an uneven surface increases the difficulty level.
Compact: The balance board is portable and simple to store due to its small size. It can be used indoors, outdoors, or even at the gym.
Benefits of Wobble Boards for Balance
Core Activation: Balancing on the board engages your core, upper body, and lower body muscles. You work out your entire body as a result.
Increased Control: Increased body control, stability, and balance can be attained by regularly using a balancing board.
Increasing proprioception: Your body's proprioceptive sensors, which are in charge of keeping track of where you are in space, are put under stress when working on an unstable surface.
Exercise with a Balance Board: Activities involving a balance board normally have a moderate impact, making them suitable for people of all fitness levels as well as those with sensitive joints.
Start with easy exercises and work your way up to more difficult ones before utilizing the FXR Sports Wooden Roller Balance Board or any other balance board. While practicing balance, it's important to prioritize your safety and pay attention to your body's signals.
Package:
1 FXR Sports Wooden Roller Balance Board
Condition: A brand-new, unused, unopened, undamaged item
Usage: Home Use, Semi-Commercial Use
Muscle Group: Core, Full Body
Indoor/Outdoor: Indoor
Activity: Core Training
Material: Wood
Item Length: 80cm
Type: Roller Balance Board
Sport/Activity: Gym & Training, Yoga
Item Weight: 3.1kg
Item Width: 26cm
Maximum User Weight: 100 kg

Be Maskura Fit
Our Happy Hoopers
30 Minutes Daily Fun Workout
The smart hula hoop counts your burned calories, tracks how long you work out, and records other vital information.
Easy Installation Process
Our Smart Weighted Hula Hoop has a carefully planned design with 27 knots placed in hoop's circumference.
27 Detachable Knots
Our Smart Weighted Hula Hoop has a carefully planned design with 27 knots placed in hoop's circumference.
Let customers speak for us
Well made
Excellent craftsmanship. This one is just as good as, if not better than, the one I used in a well-known physical therapy clinic. Great for improving balance. But be cautious if you're doing it on your own after being accustomed to having a physical therapist there to assist you. Make sure you have something solid to hold onto at first.
Shark Shaver Pro - Platinum Electric Skull Shaver For Head & Face
Best Electric Men's Shaver