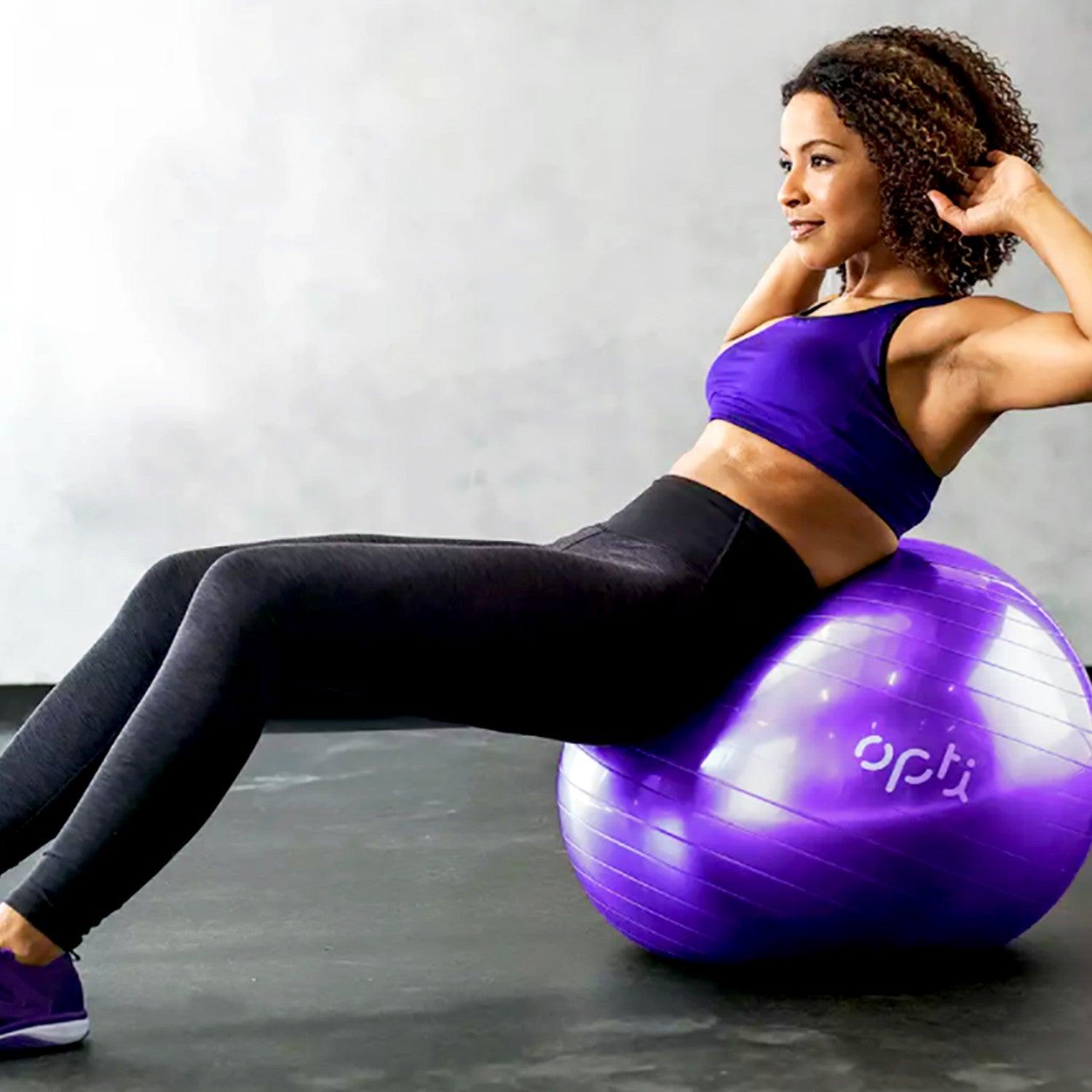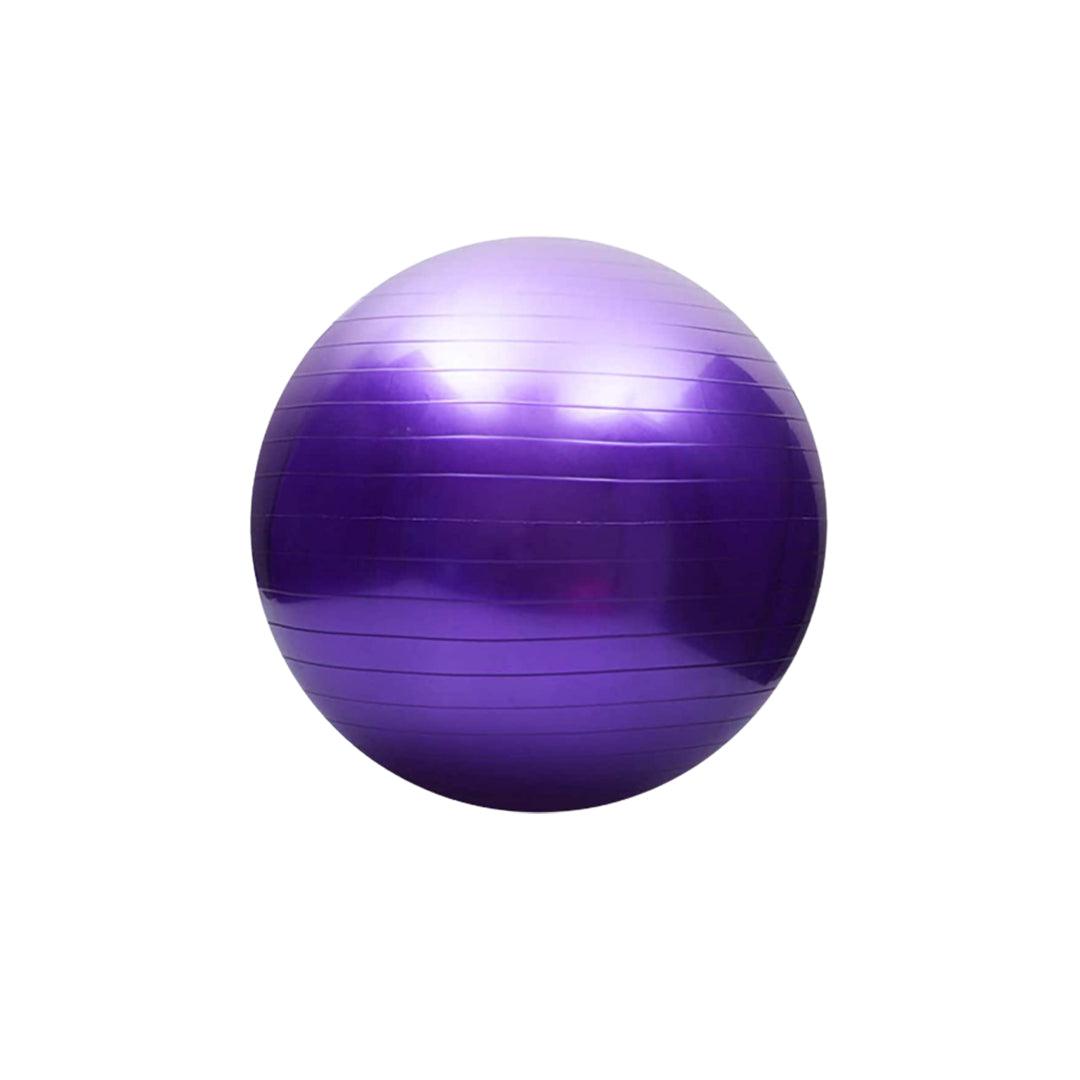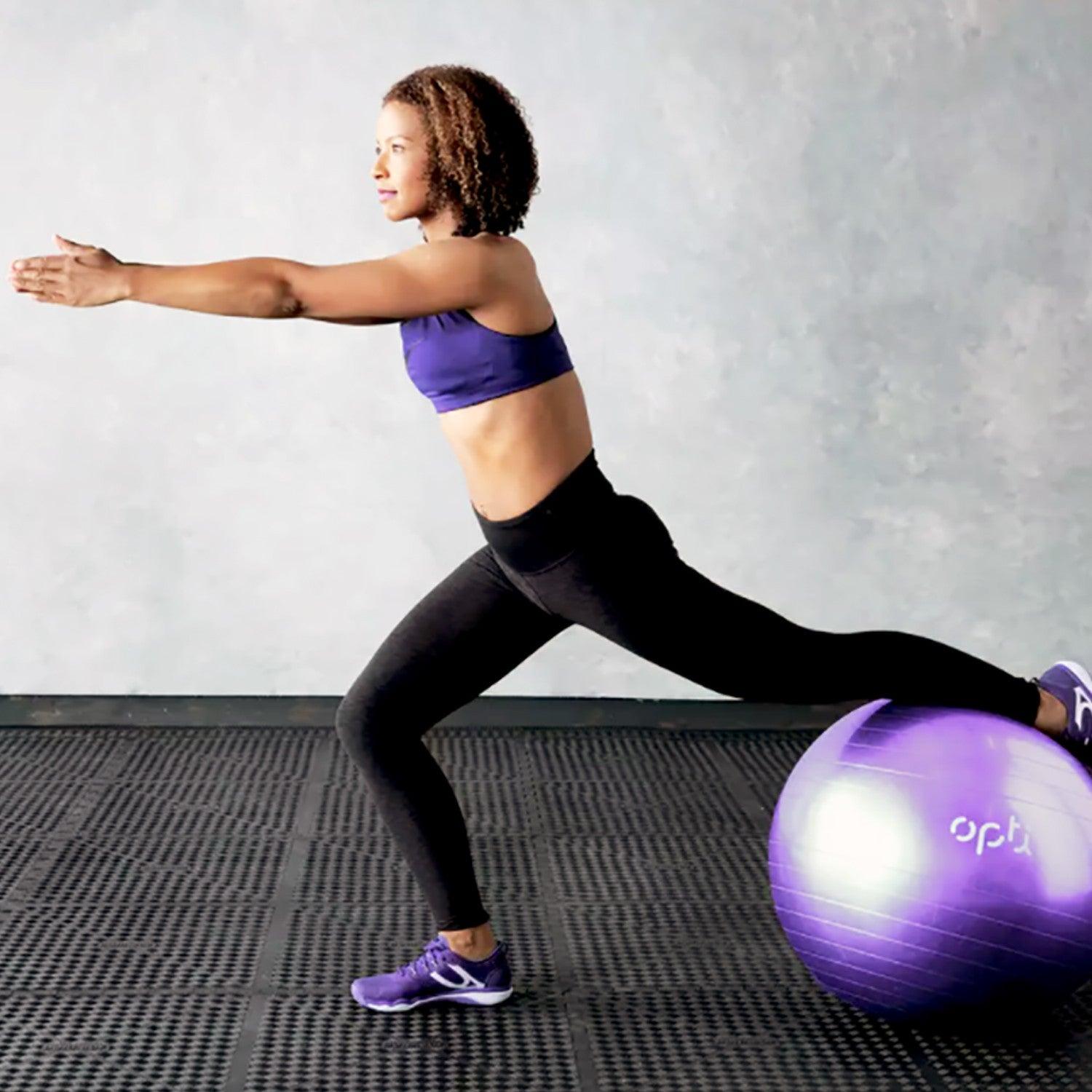 Yoga Ball for Adults Gym Exercise - Yoga ball, Gym Balls for Pilates, Yoga, Pregnancy & Balance – Anti-Burst Swiss Ball Stability Chair w/ Quick Pump

Yoga Ball for Adults Gym Exercise is a ball constructed of soft elastic, filled with air. Air pressure changes by removing a valve stem and either filling with air or letting the ball deflate. It is most often used in physical therapy. For athletic training, and exercise. It is used for weight training in the gym.
The ball refers by various other names, for instance: balance ball, birth ball, body ball, fitness ball, gym ball, gymnastic ball, physio ball, pilates ball, Pezzi ball, stability ball, Swedish ball, Swiss ball, therapy ball, or yoga ball.
Benefits of Gym Exercise Yoga Ball for Fitness
Whether you're training at home or in the gym, this Opti Gym Ball will make you the perfect workout partner. Mostly, essential for training, toning and strengthening your core muscles. You can advance to using weights to train other areas of your body, including your chest, shoulders, and arms. This gym ball is great for improving your balance and coordination.
How to Use Yoga Ball for Adults Gym Exercise:
Lie with your mid-back on the ball, your knees bent at 90° and your feet planted firmly on the ground. Place your fingers to your temples and lean back over the ball to stretch your abs. Exhale, then contract your abs to bring your torso up. Pause at the top. This move is about the quality of muscle contraction so keep the tempo slow and controlled.
Lie with your back on the ball, your feet flat on the floor and your fingers touching your temples. Contract your upper abs to raise your torso off the ball. As you come up twist to one side, pause, then twist all the way to the other side and pause. Return to the start to complete one rep.
Also, They can be used for Gym ball leg scissors, Gym ball roll-out, Gym ball jack knife, Incline press-up, 2 Crunch twist, Roll-out etc.
65cm diameter gym ball.
Helps develop overall body muscle, balance and coordination. This ball is an anti-burst ball and the.
A great exercise alternative for any age and fitness level.
Washable and easy to care for.
Maximum user weight 125kg (19st 10lb).
Be Maskura Fit
Our Happy Hoopers
30 Minutes Daily Fun Workout
The smart hula hoop counts your burned calories, tracks how long you work out, and records other vital information.
Easy Installation Process
Our Smart Weighted Hula Hoop has a carefully planned design with 27 knots placed in hoop's circumference.
27 Detachable Knots
Our Smart Weighted Hula Hoop has a carefully planned design with 27 knots placed in hoop's circumference.
Let customers speak for us
This ball is EXACTLY what the office needs! I don't use or desire a chair at all. This ball is useful because it also fits under my desk. I use this ball every day since I adore it. The gym Ball is extremely durable and excellent for posture. I'm grateful.
Perfect yoga ball
I love it, I've been using it for my pregnancy workouts and as a seat at my work desk. Very happy with this purchase!
Versatile and Fun
the ball can be used for a variety of exercises, from yoga to Pilates, and it can provide a stimulating and enjoyable way to work out
improve fitness and overall health
I love how versatile this yoga ball is. It's perfect for a variety of exercises, and the anti-burst material gives me peace of mind. It's a great investment for anyone looking to improve their fitness and overall health
Shark Shaver Pro - Platinum Electric Skull Shaver For Head & Face
Best Electric Men's Shaver