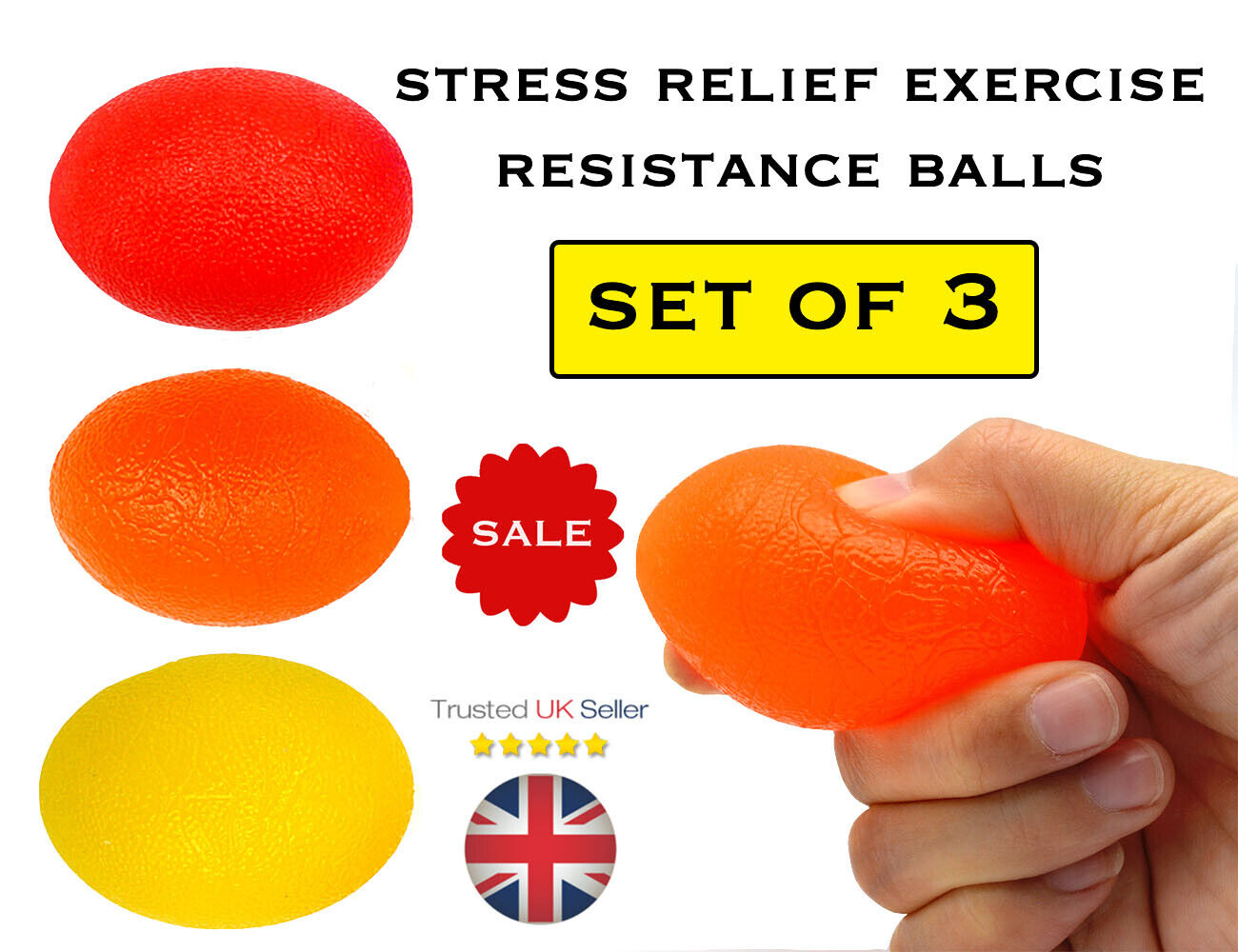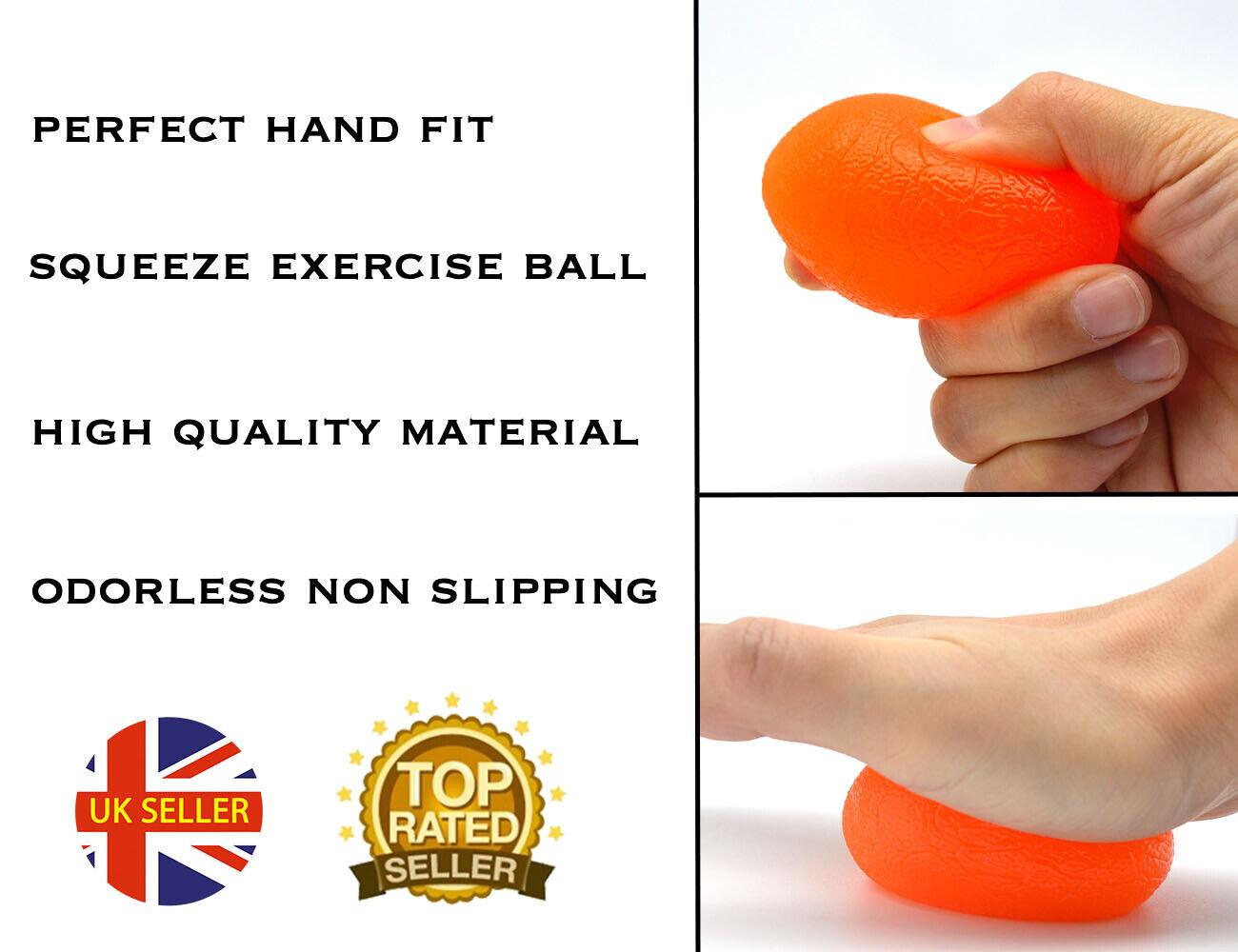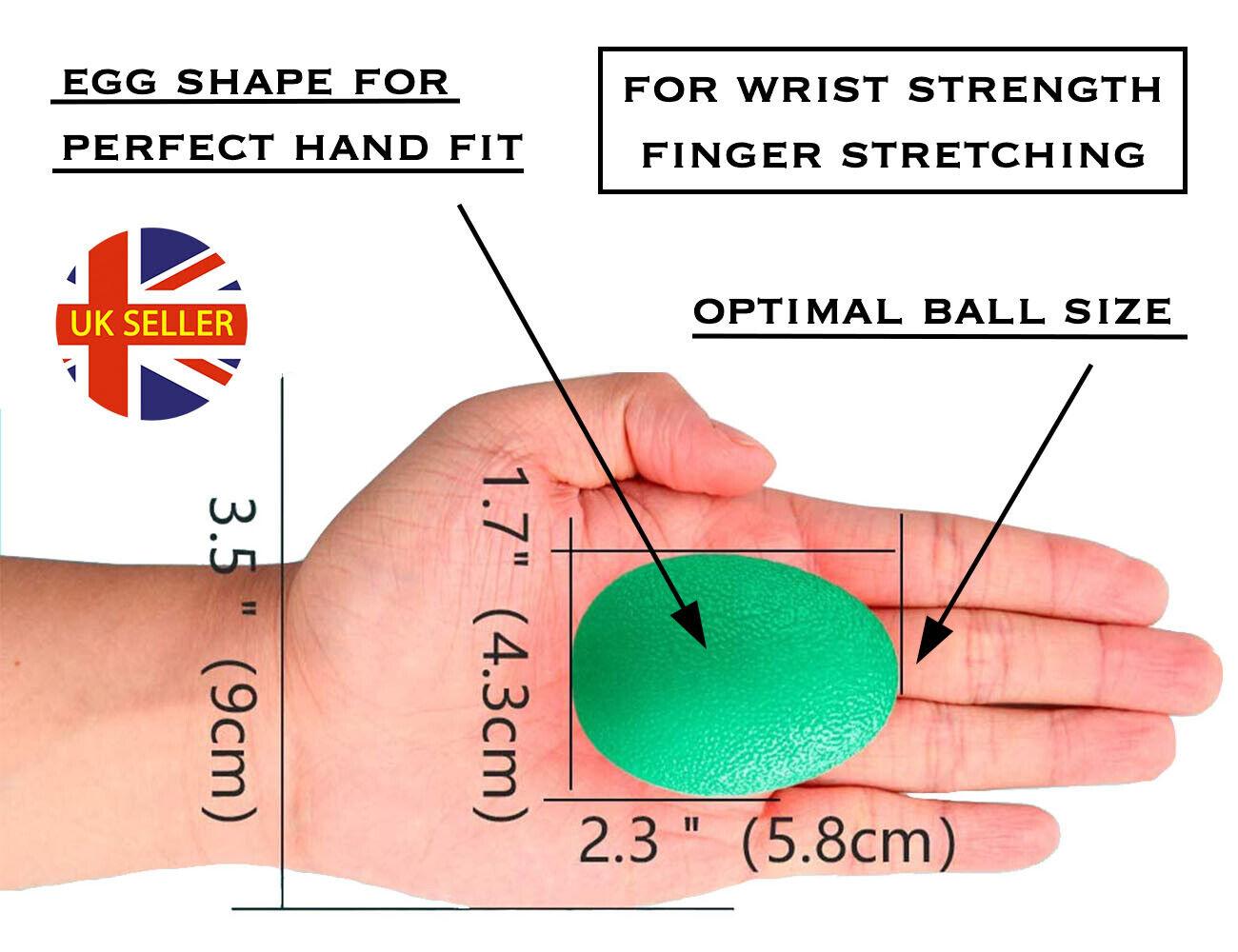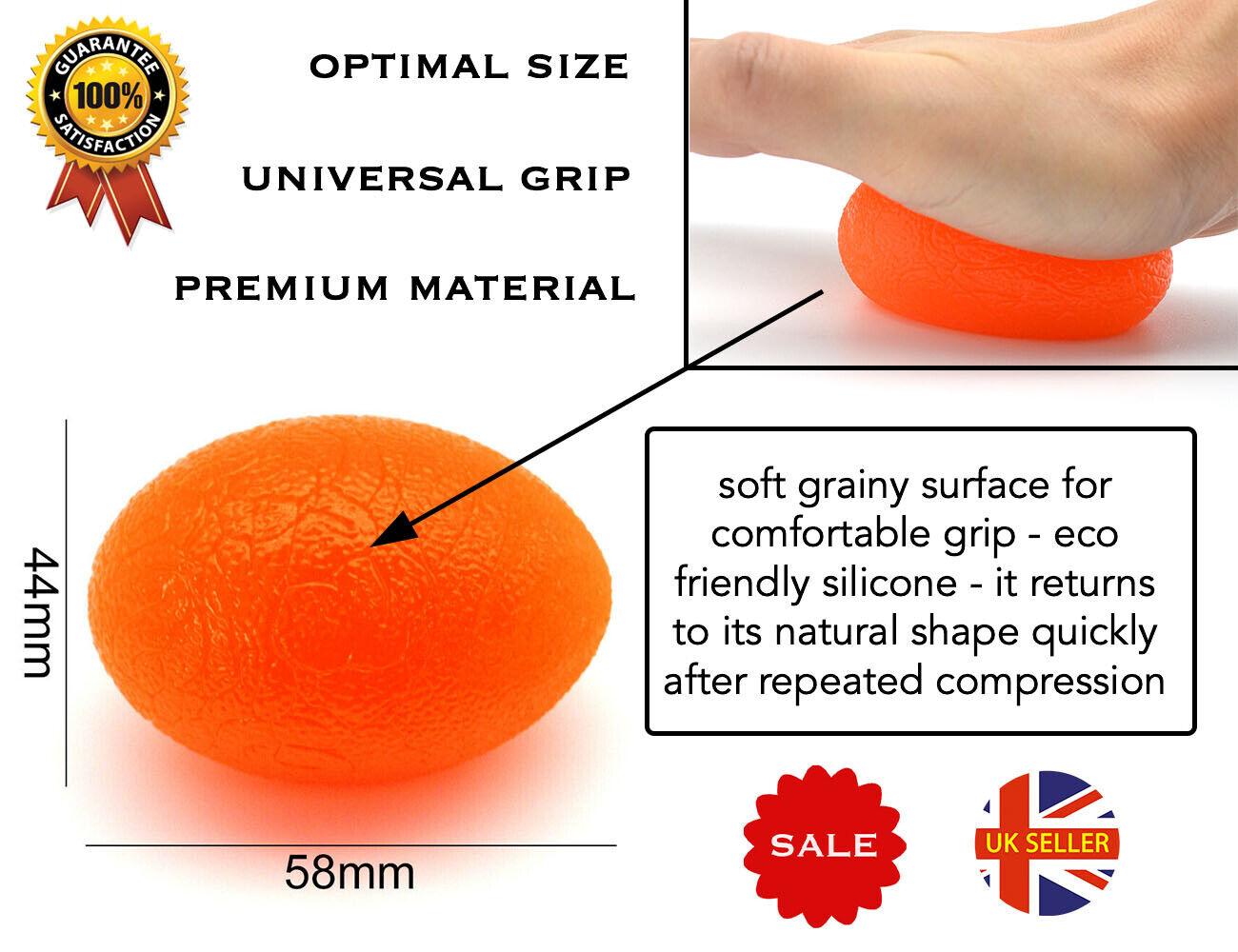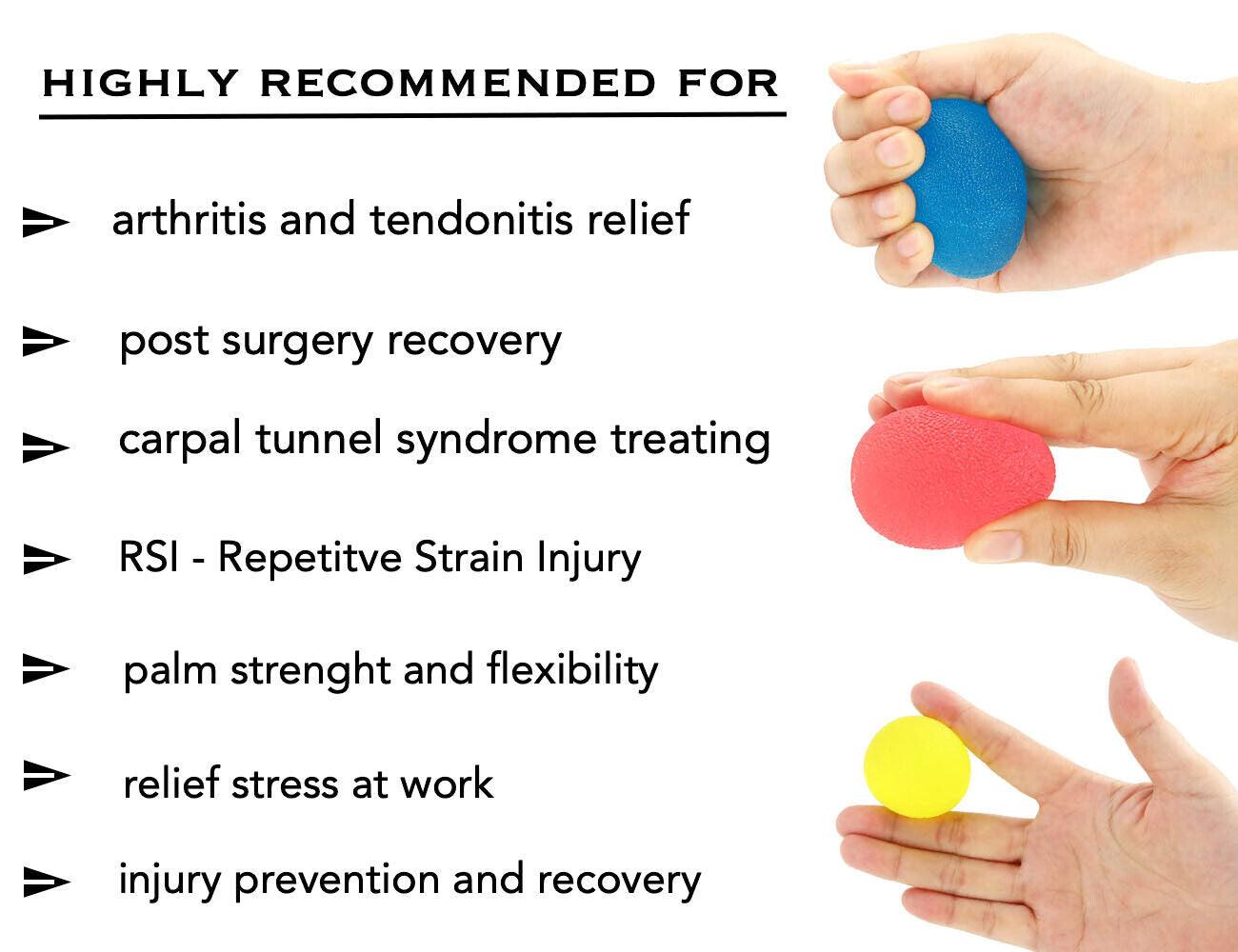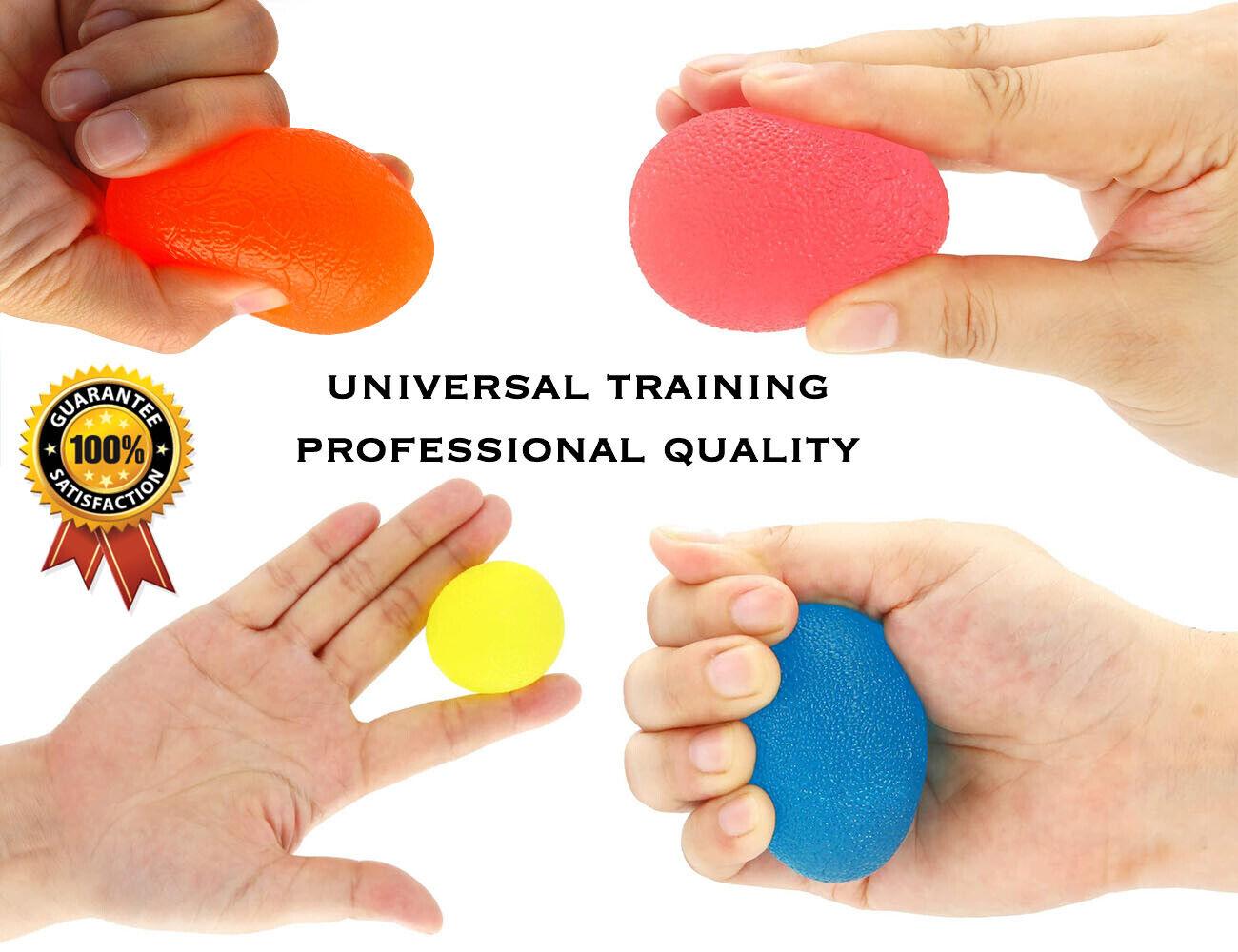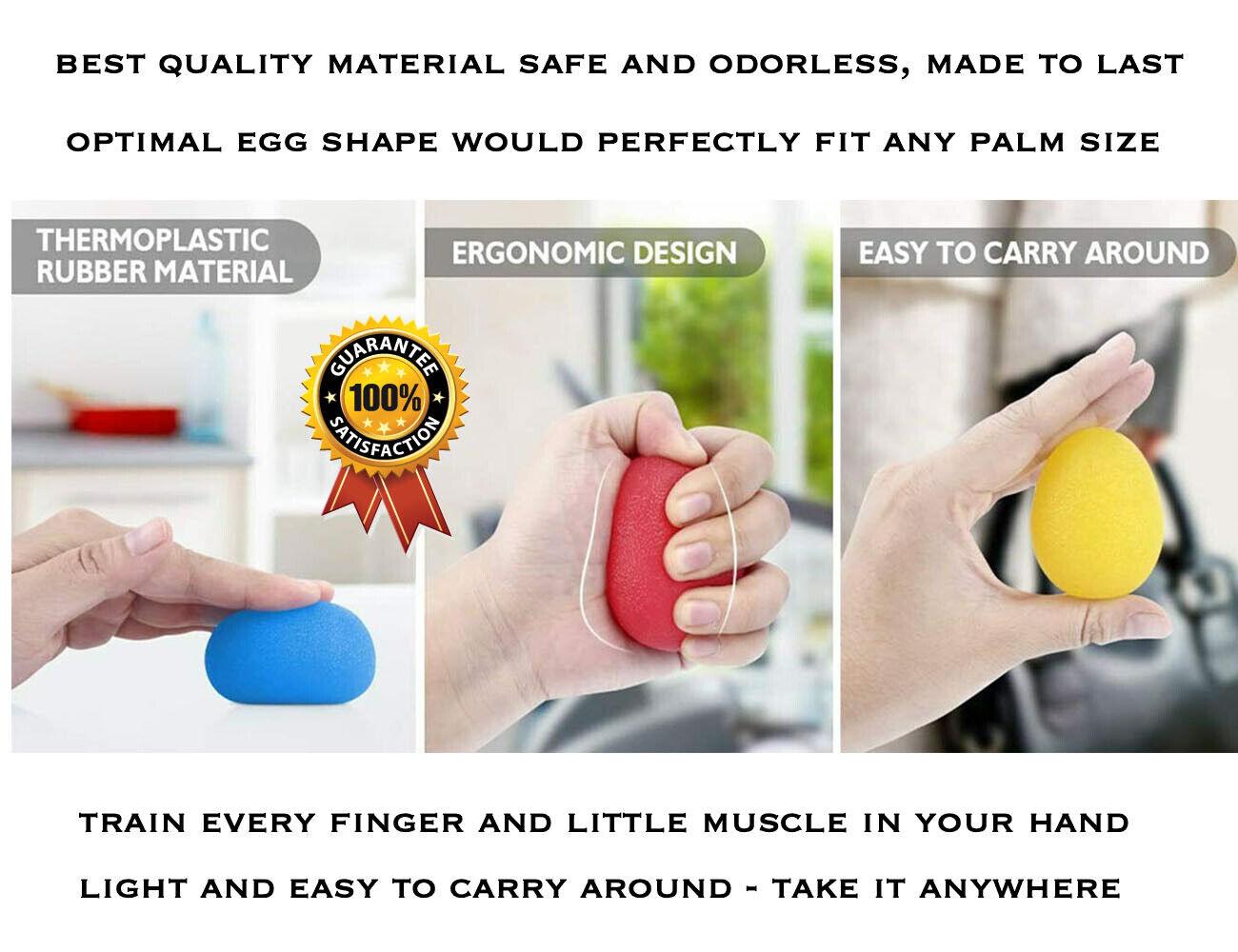 Best Stress Balls for Anxiety - Stress Relief Hand Exerciser SET OF 3 Resistance for Arthritis Recovery Therapy

About Best Stress Balls for Anxiety

Best Stress Balls for Anxiety are a fantastic, low-cost way to improve hand strength and dexterity after a stroke. Hand therapy balls can strengthen the muscles around the cartilage and reduce the amount of discomfort caused by the disease. They minimize stress and muscular tension, strengthen and enhance flexibility in the hands, fingers, wrists, and forearms, relieve joint pain, help with finger stiffness, and treat repetitive strain injuries.
Some people like to use them as "stress balls" to relieve stress and anxiety that can accumulate throughout a long day at work.

Physical Care at Your Own Place:
The pressure balls are ideal for wrist, hand, and finger enhancement, as well as self-care and rehabilitation following an accident, surgery, or illness. The hand expansion workout set is useful for people struggling with early carpal tunnel syndrome or persistent injuries.

Best Stress Balls for Anxiety 
The ergonomic design is soft and effortlessly stretches to fit any hand size. Our stress balls are constructed of non-toxic thermoplastic rubber, have an ergonomic design, a unique textured surface, are easy to clean, and can be compressed repeatedly without losing shape. These hand grip balls are robust, durable, and safe, making them ideal for both children and adults.
Levels of Progressive Resistance:
Hand Therapy Workout Balls kits can be used for hand rehabilitation and grip strengthening; they are available in mild, medium, and firm stiffness levels. The use of progressive degrees of resistance allows you to gradually raise the intensity of each workout as your hand strength and grip develop.
Carrying Pack Available for Simple Storage and Tour
Package A soft hand treatment exercise ball is included. 1 midsize exercise ball for hand rehabilitation 1 bouncy hand treatment ball 1 nylon transport bag Keep your grip balls ready at your desk, school, gym, or car, and store them easily with the included duffel bag.

Increase the Power of Your Hands After a Stroke:
Hand and finger workouts may help you develop your hands and fingers while additionally improving your range of motion and relieving pain. Hand grip balls increase finger, hand, wrist, and forearm strength while reducing stiffness and joint pain by increasing blood circulation in both the hand and forearm.
Grip Gets Stronger, and Discomfort and Stiffness Are Reduced:
Exercise reduces pain, strengthens joints, and promotes bone mineral density. Thumb muscle strengthening can help you grab and move big things like cans and bottles.
Simple and Quick: Best Stress Balls for Anxiety 
Persistence is the mother of all skills. The more you do anything, the better you will become at it. And the more you practice, the quicker you will get better.
Condition: A brand-new, unused, unopened, undamaged item in its original packaging
Type: Stress Relief Grip Ball
Activity: Stress Relief

Be Maskura Fit
Our Happy Hoopers
30 Minutes Daily Fun Workout
The smart hula hoop counts your burned calories, tracks how long you work out, and records other vital information.
Easy Installation Process
Our Smart Weighted Hula Hoop has a carefully planned design with 27 knots placed in hoop's circumference.
27 Detachable Knots
Our Smart Weighted Hula Hoop has a carefully planned design with 27 knots placed in hoop's circumference.
Let customers speak for us
Hand exercise balls
Together with the ball's texture, the motivational slogans on it are incredibly calming and energizing. Without a doubt advise
Shark Shaver Pro - Platinum Electric Skull Shaver For Head & Face
Best Electric Men's Shaver