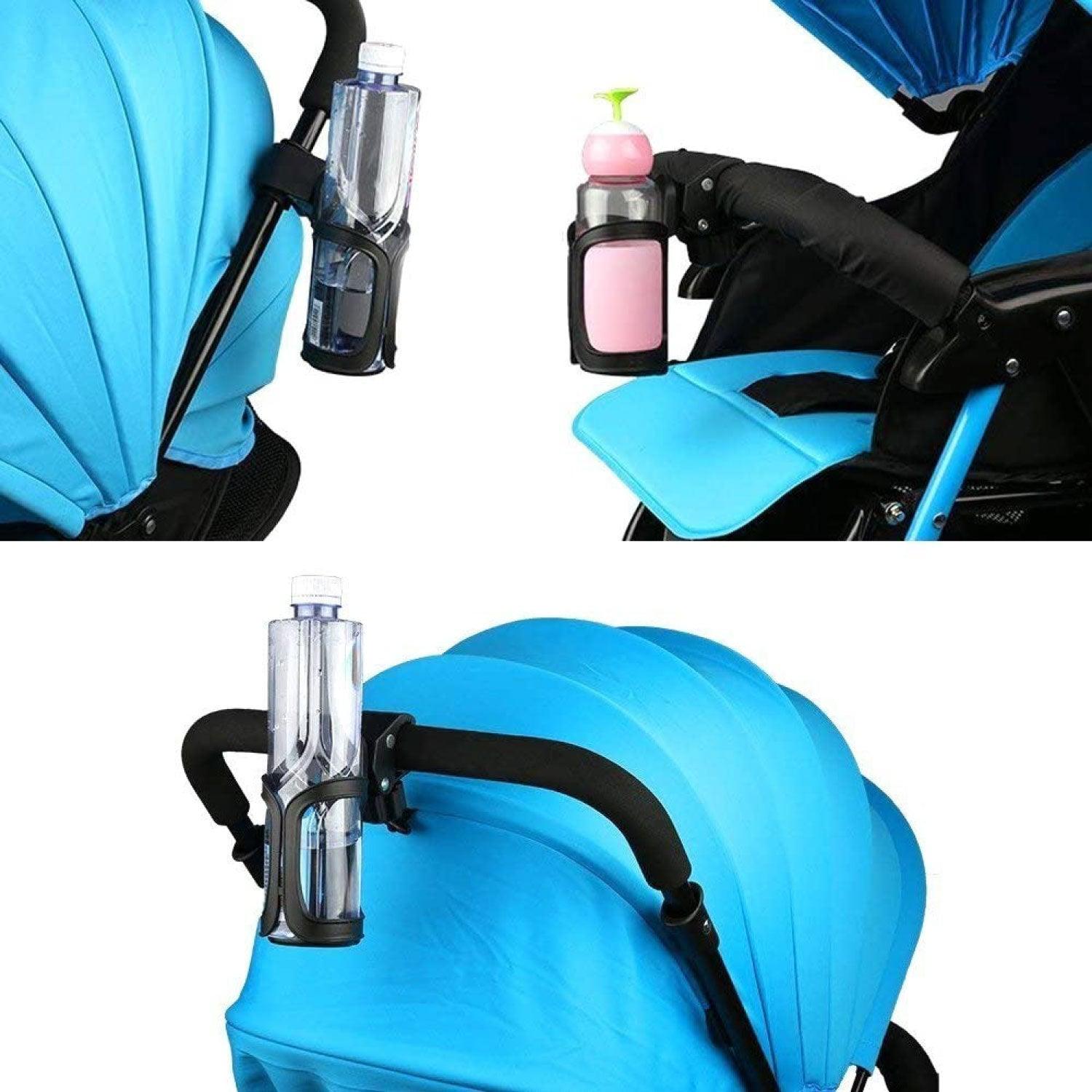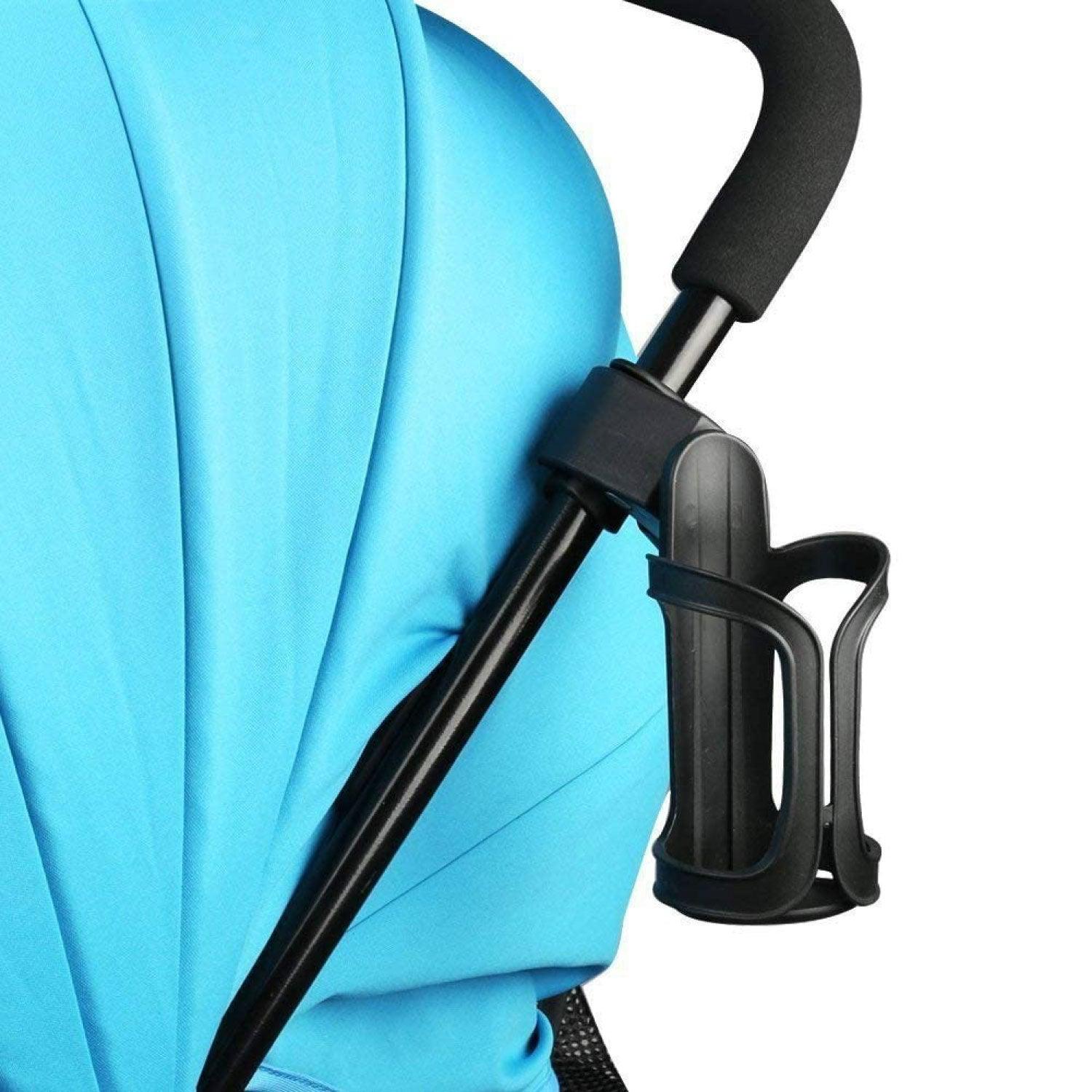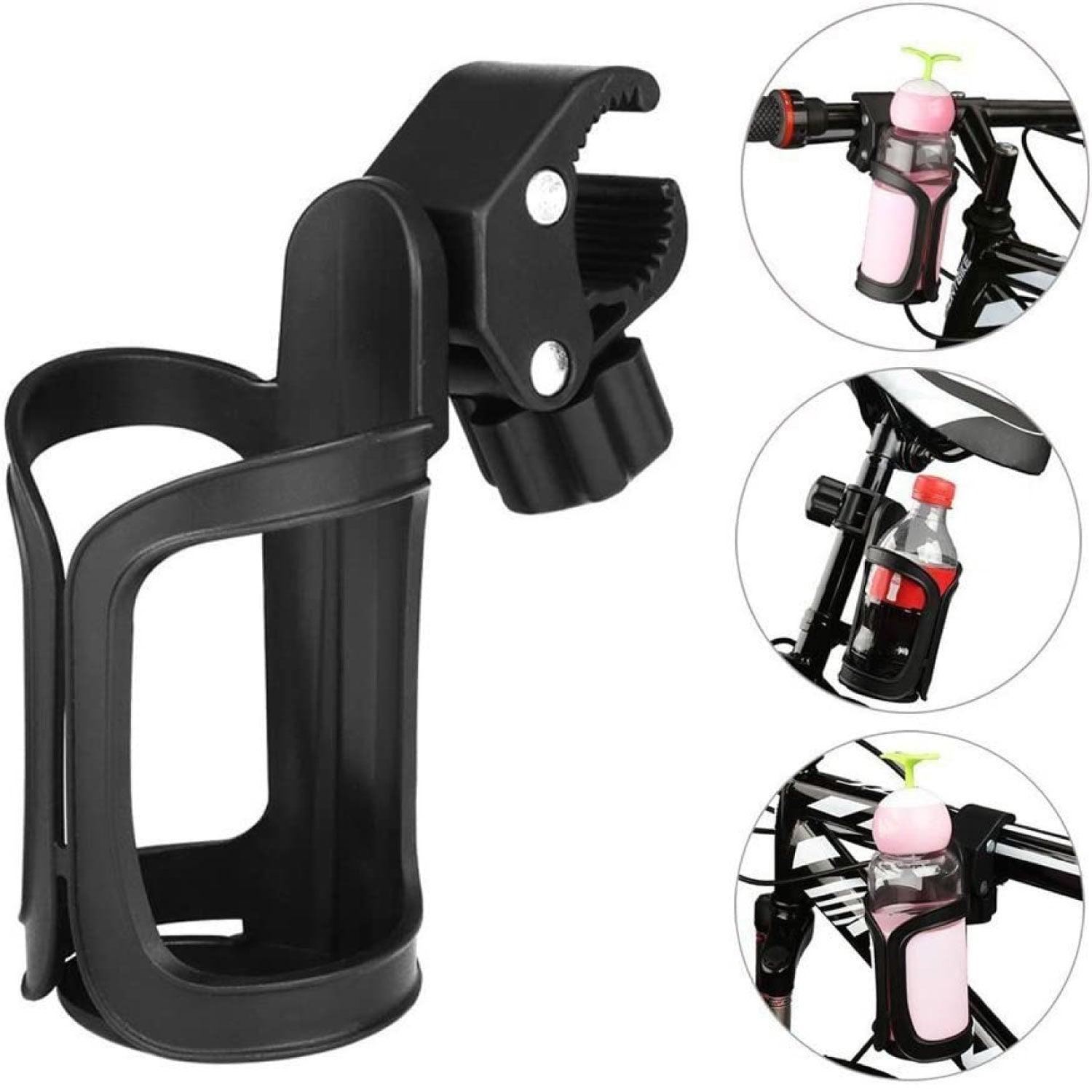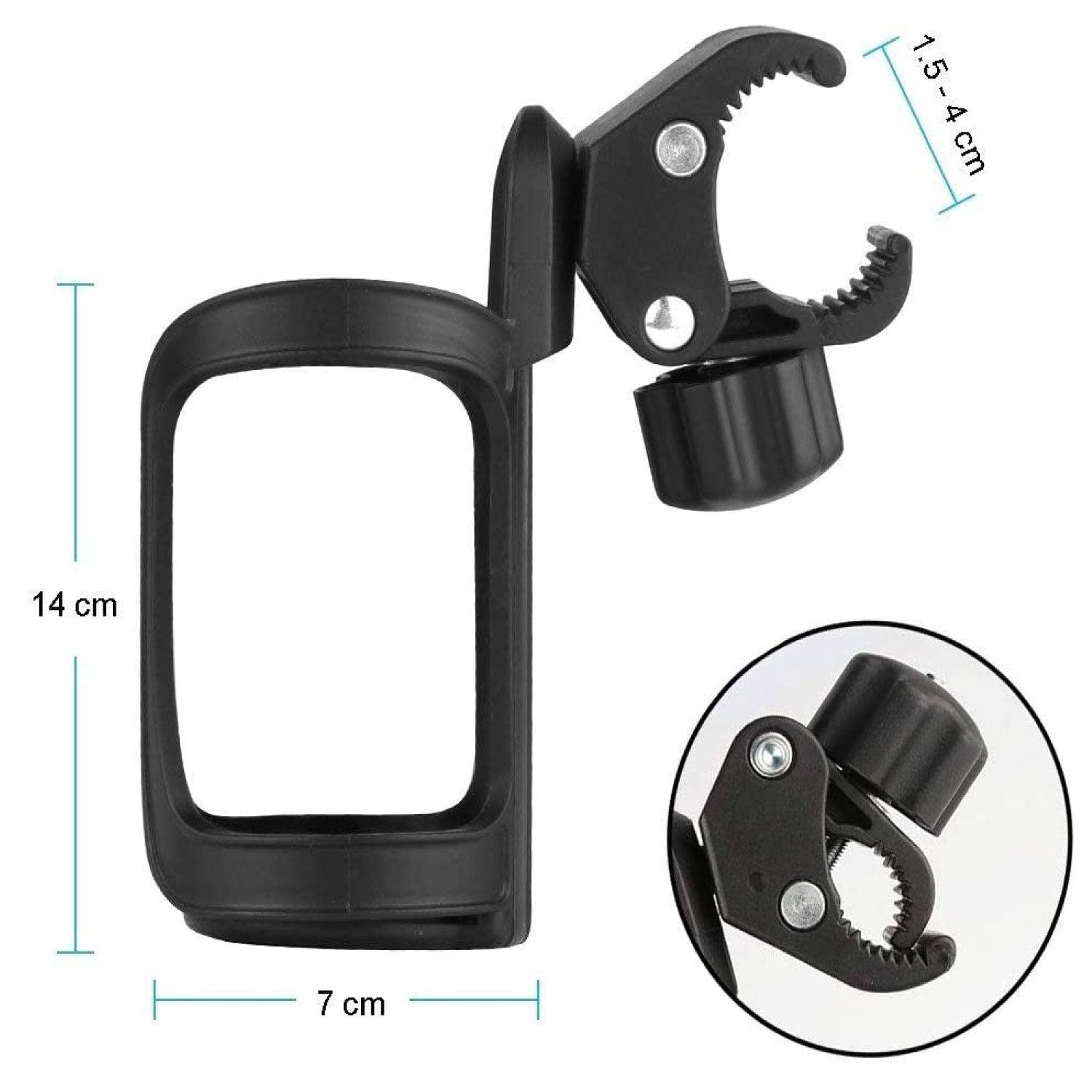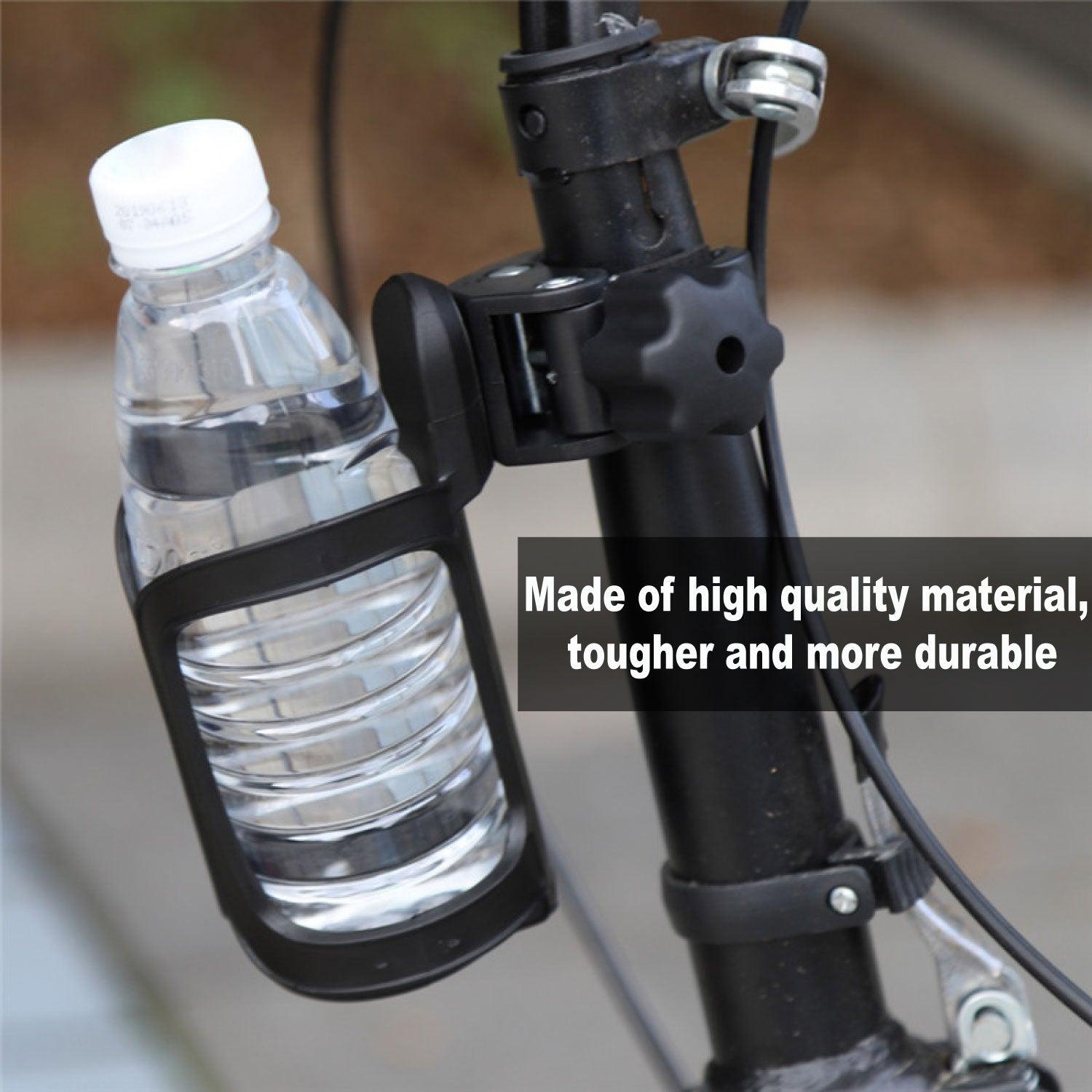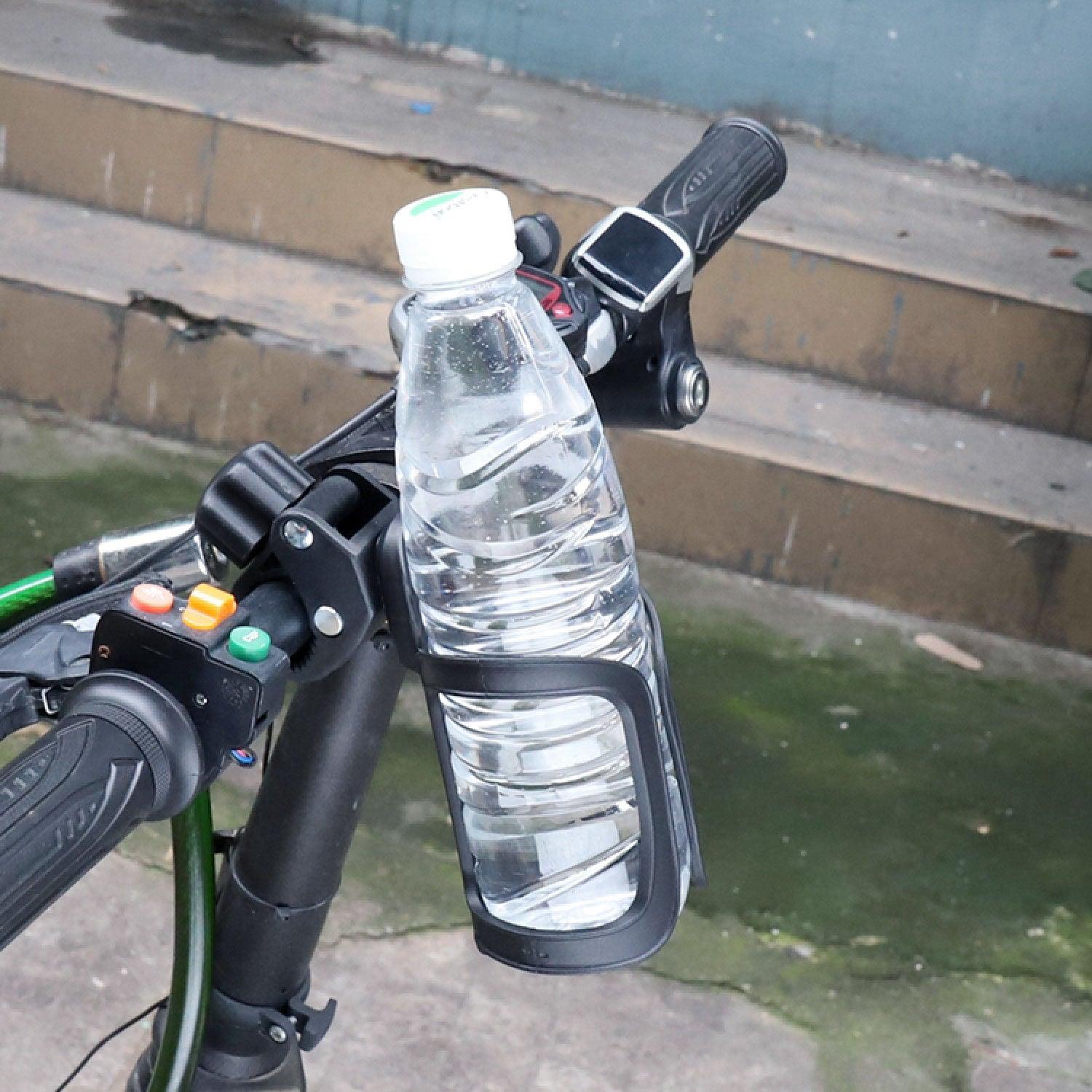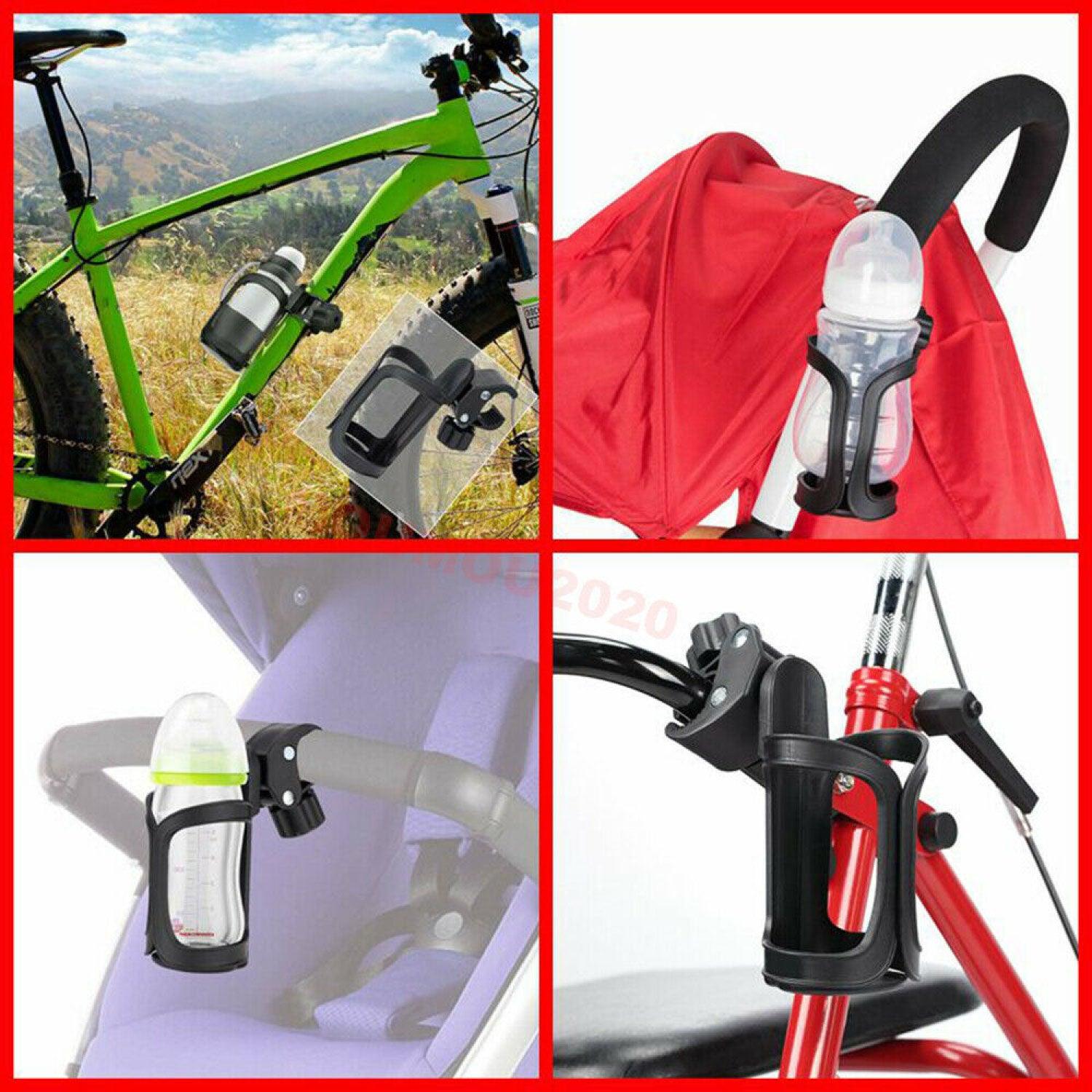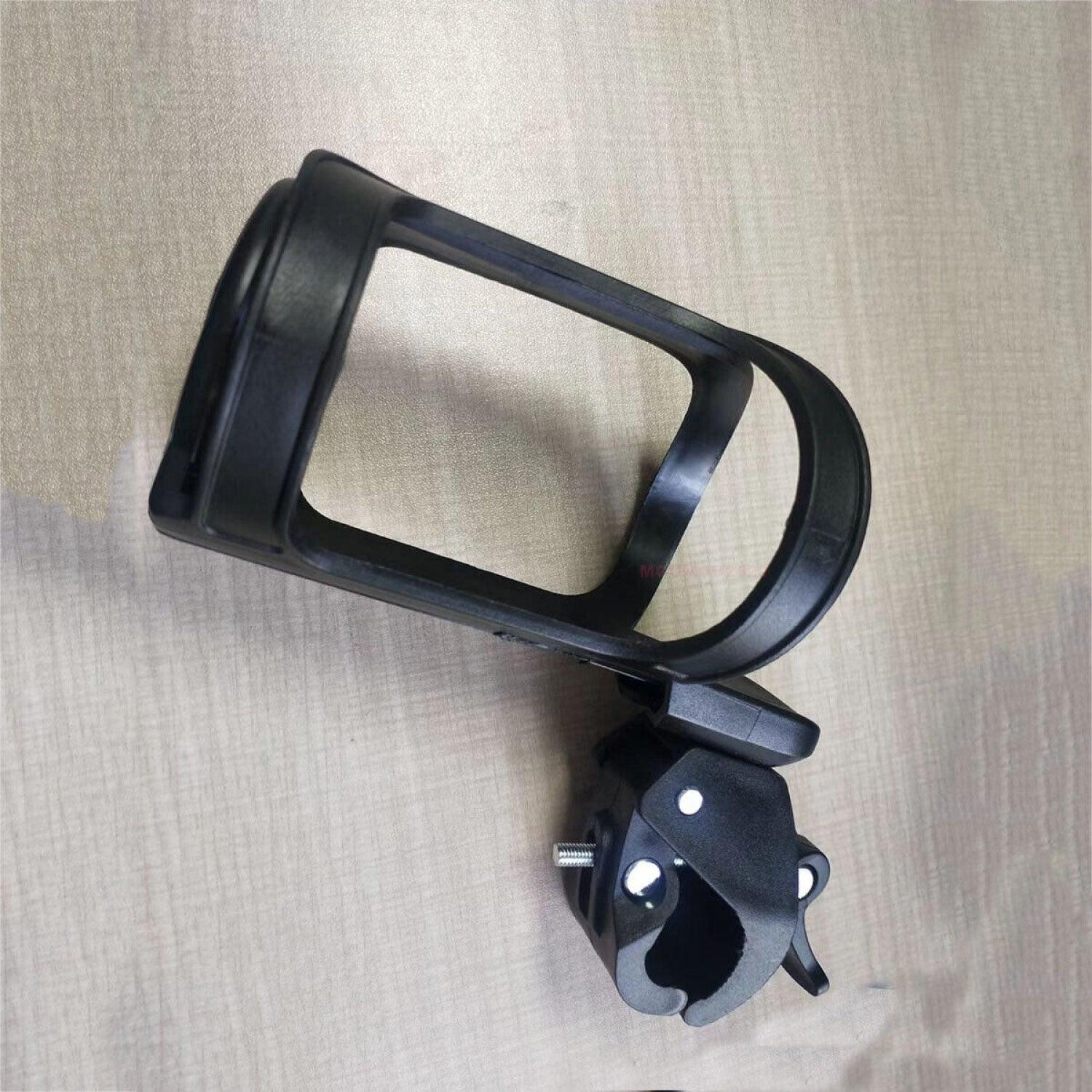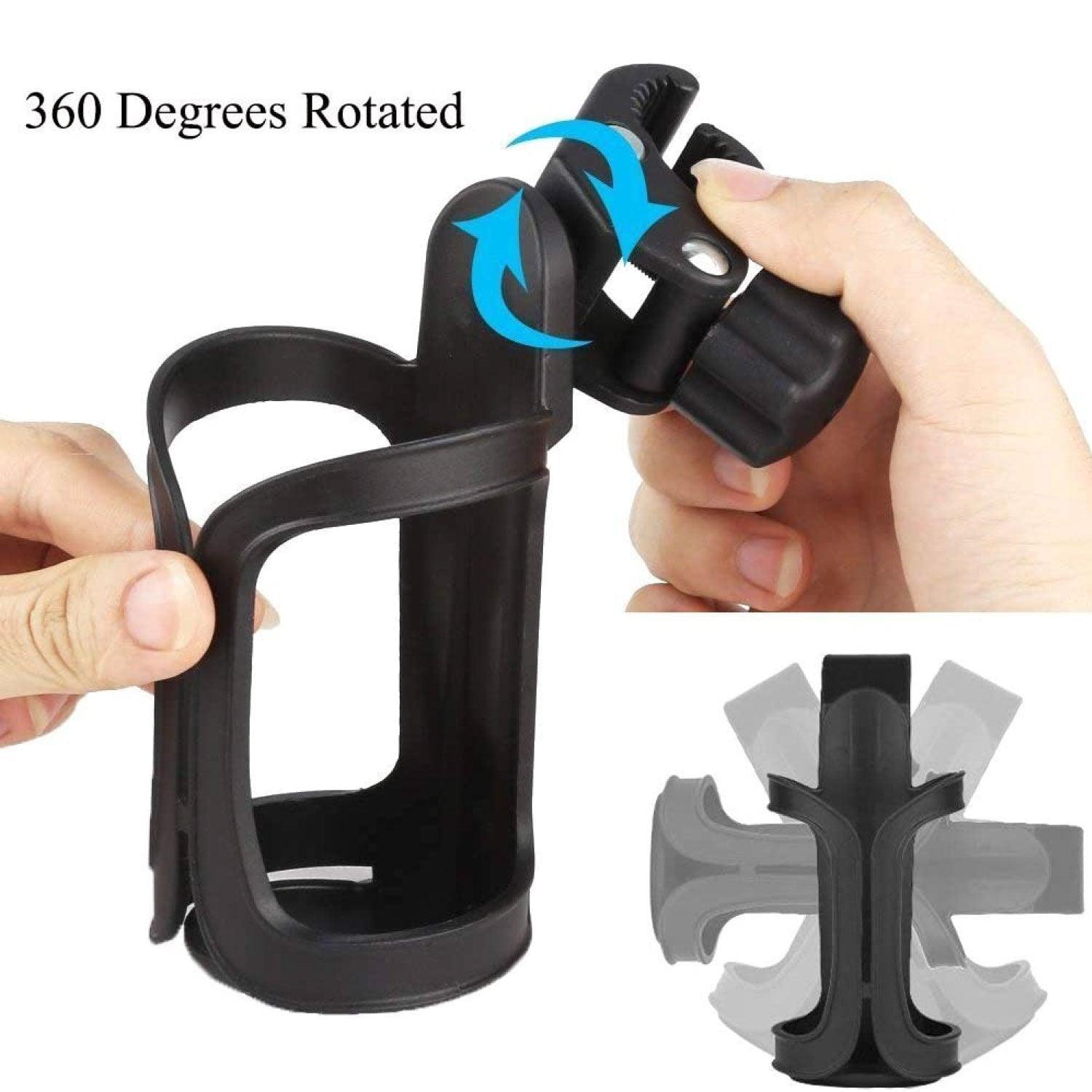 Bike Water Bottle Holder - Universal Bicycle Cup Holder, 360 Degrees Rotating Adjustable for Mountain Bike Stroller (Black)

About Bike Water Bottle Holder
Bike Water Bottle Holder, A variety of baby strollers, umbrella strollers, prams, trolleys, bassinets, child's tricycles, bicycles, etc. are compatible with the Water Bottle Cage. It can use to carry a baby's milk bottle as well as beverages like mineral water. The stroller's steel tube may quickly attach via the clamping hole. 
To ensure that the water cup is always facing upright.  we may turn the clamping opening to  360 degrees to accommodate both horizontal tube and vertical pipe. craft it with premium materials that are stronger and longer-lasting.
High-quality Materials:
They compose this bottle cage with robust, lightweight, high-quality ABS plastic and metal fittings. It is tough; routine use won't cause it to lose its exceptional toughness. It is the ideal bicycle component.
Size:
The bottom has a 6-8 cm diameter. The majority of water glasses, drinks, thermos bottles, etc. may use with it. The bottle cage may be mounted on the handlebar, down tube, front fork, rear fork, front tube, etc., and is appropriate for pipes of various sizes.
Versatile Bike Water Bottle Holder:
The bottle cage can hold baby bottles, water bottles, beverages, juices, and other items and is suitable for mountain bikes, bicycles, strollers, and wheelchairs.
360-Degree Rotation:
It has the ability to rotate 360 degrees. You may set the water bottle up in any location where the bottle cage is installed
Easy to Install Bike Water Bottle Holder:
Simply position the cup holder where you want it and tighten the screws.
Bike Water Bottle Holder Features:
Item type: sturdy, universal bicycle bottle cage holder.

Appropriate for a variety of bicycles, including electric, foldable, road, and mountain bikes.

You can change the bottle cage's width, making it perfect for holding bottles of water, soda, mineral water, etc.

Easy to use, lightweight, and with a functional design.
Every package includes One Bicycle Bike Water Bottle Cage Holder.
Friendly Reminder:
Due to hand measuring, please allow 0.1–0.5 cm of error. Before purchasing, kindly make sure you are not bothered.

Please be aware that colors may vary depending on the display.

Please confirm the length and quantity that you want.
Material: PVC
Capacity: 14cm x 8 cm (7cm is diameter)
Color: Black
Type: Cycling Bottle Holder
Model: Beverage Cup Holder
Features: The clamping opening can be rotated 360 degrees
Suitable For: Wheelchair /Walker /Rollator /Bike /Stroller
Volume: 0.5 L
Be Maskura Fit
Our Happy Hoopers
30 Minutes Daily Fun Workout
The smart hula hoop counts your burned calories, tracks how long you work out, and records other vital information.
Easy Installation Process
Our Smart Weighted Hula Hoop has a carefully planned design with 27 knots placed in hoop's circumference.
27 Detachable Knots
Our Smart Weighted Hula Hoop has a carefully planned design with 27 knots placed in hoop's circumference.
Let customers speak for us
I bought this bottle holder for my bike because it looked nice and lightweight. It was easy to install with the screws and tool provided.
I wasn't sure if I would be able to install this bike water bottle holder correctly, so I was a bit hesitant to buy it. However, it only took a few minutes and was quite simple to install. The adjustable function of the cup holder makes it simple to securely fit my water bottle and wonderfully simple to use. I'm really happy with this buy.
Maintains my hydration over lengthy bike rides!"
I adore this water bottle holder for bicycles! I never have to worry about my water bottle slipping out during a turbulent ride because it fits my water bottle snuggly and securely. It's also a nice addition to have the 360-degree rotating feature, which makes it very convenient to grab my water bottle while on the run. I wholeheartedly urge everyone who like biking to try this!
Keeps me hydrated during long bike rides!
I absolutely love this bike water bottle holder! It fits my water bottle snugly and securely, so I never have to worry about it falling out during a bumpy ride. The 360-degree rotating feature is also a great addition, making it super easy to grab my water bottle while on the go. I would highly recommend this to anyone who loves to bike!
Ideal for Retaining Hydration During Bike Rides
I use this Bike Water Bottle Holder, which is ideal, to stay hydrated when riding my bike. My rides are more comfortable thanks to its adjustability and compatibility with most water bottles. highly advisable
Shark Shaver Pro - Platinum Electric Skull Shaver For Head & Face
Best Electric Men's Shaver