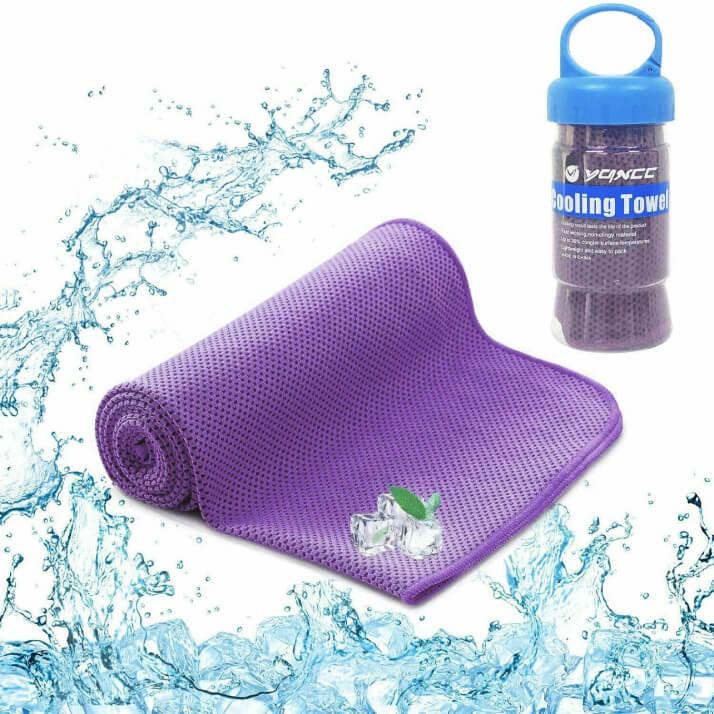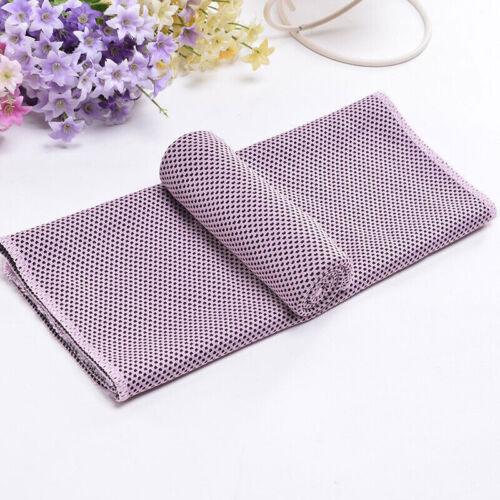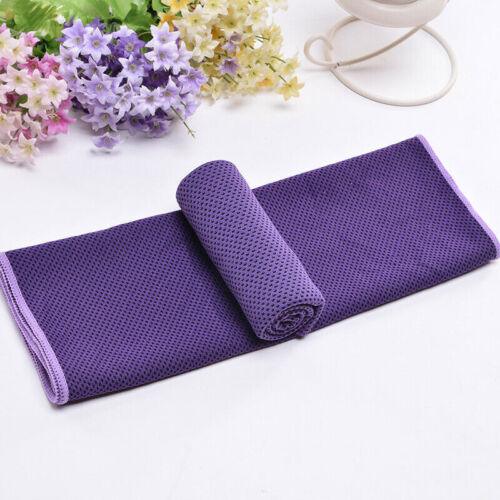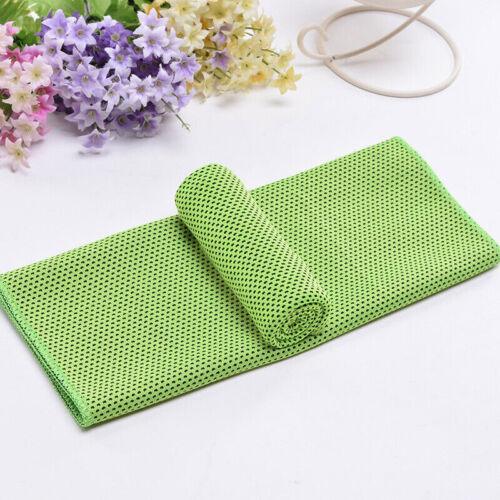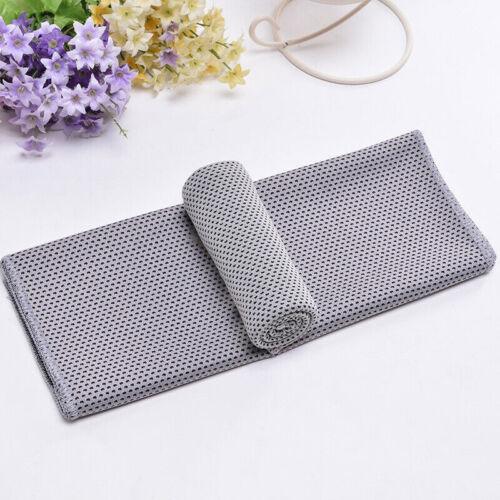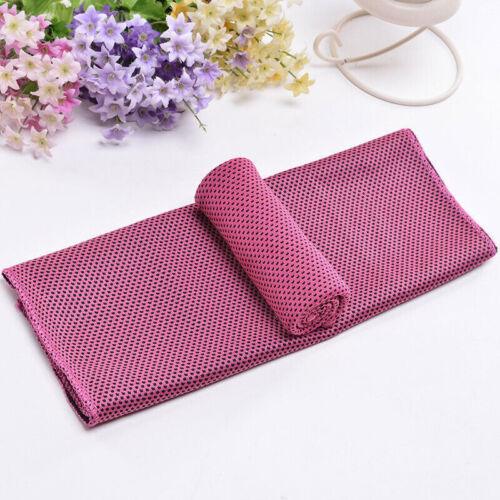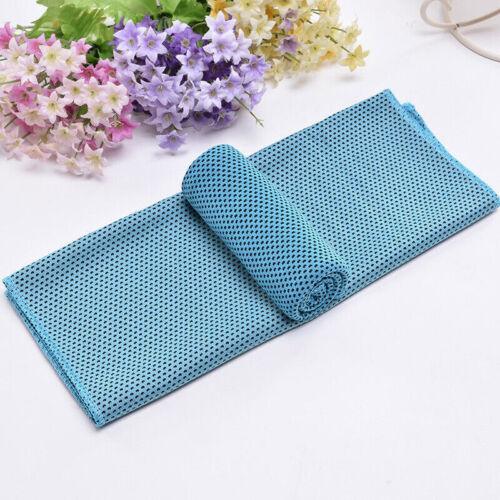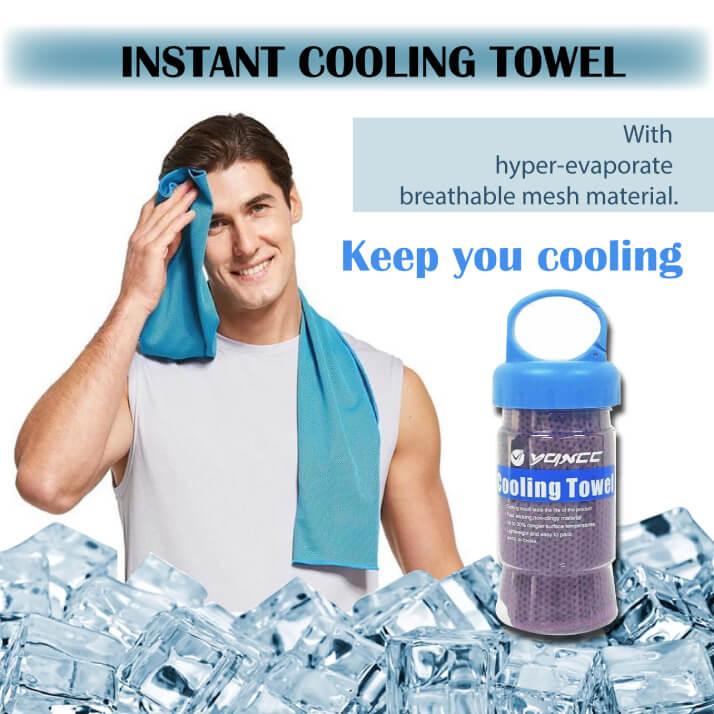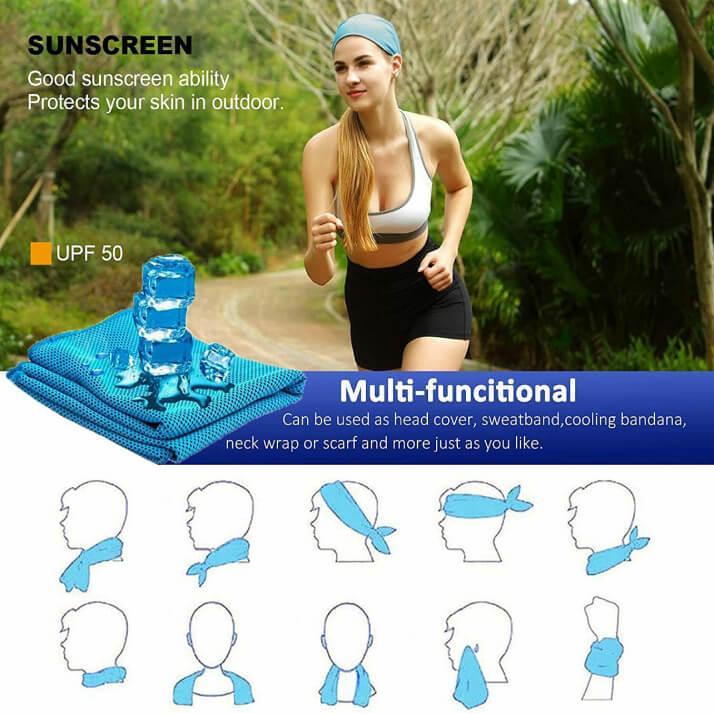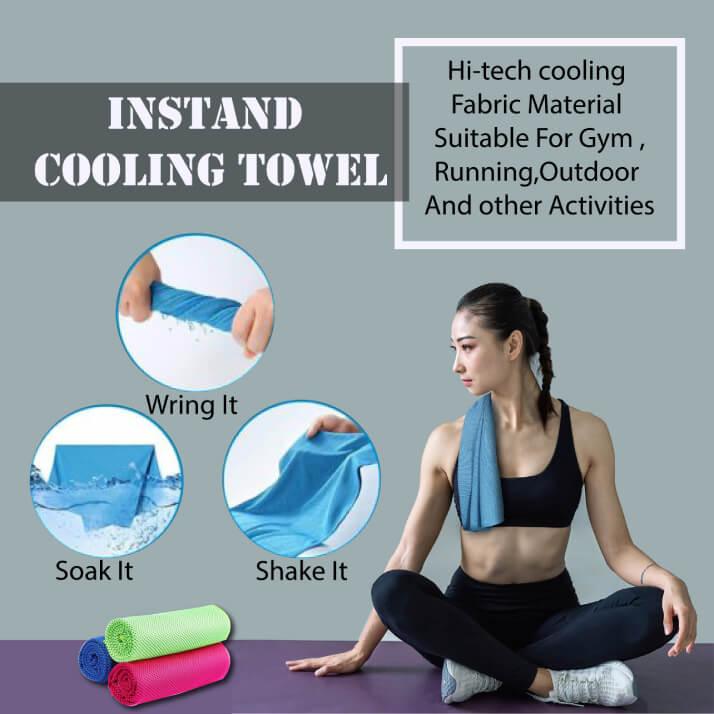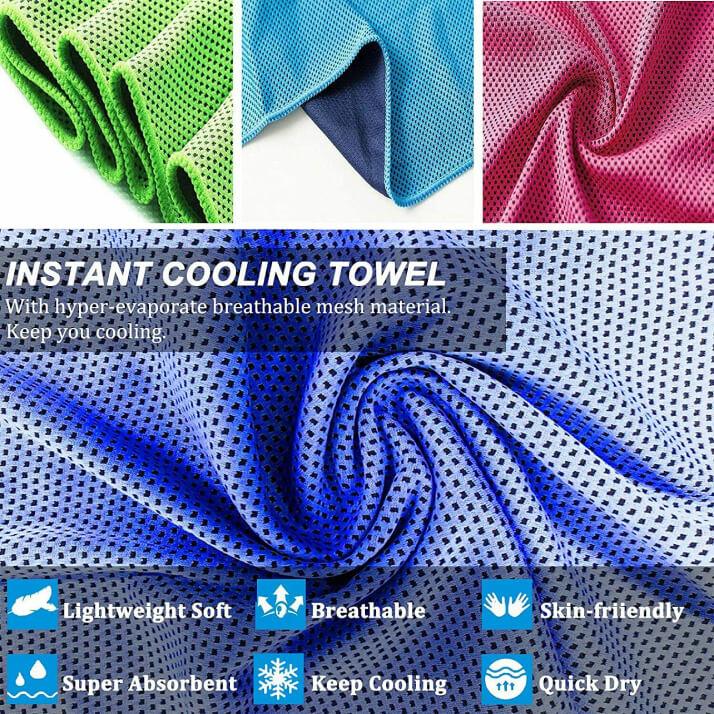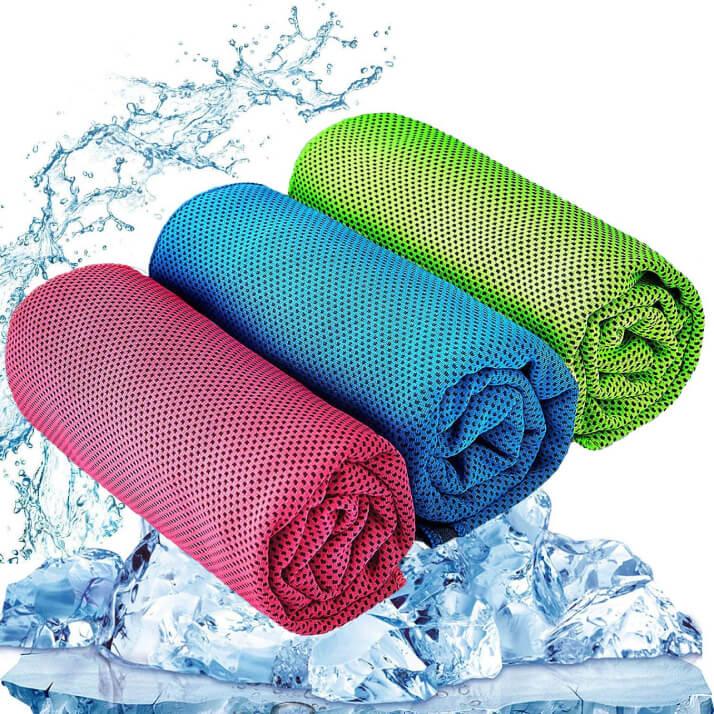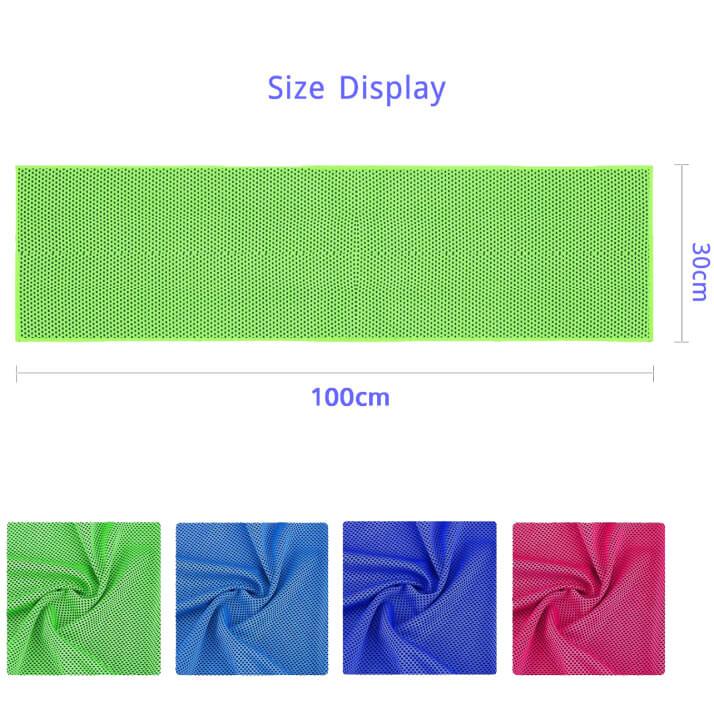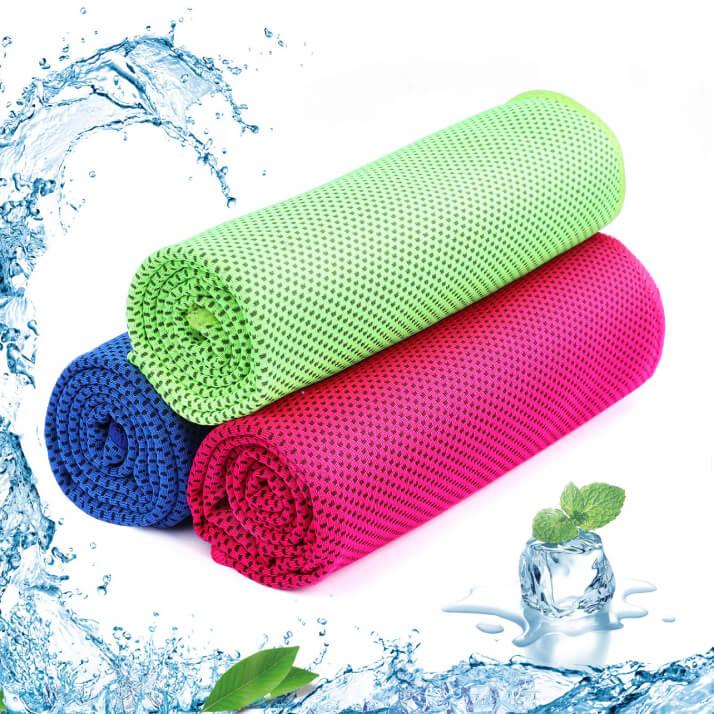 Cooling Towel for Neck - Microfibre Ice Towel, Soft Breathable Chilly Towel for Yoga, Golf, Gym, Camping, Running, Workout & More

Do you have problems with heat while you enjoy your favorite activity and would like to find a solution that will cool your body in an instant? Then look no further. A cooling towel for the neck is your perfect solution to keep you cool all day long!
We are bringing you the best Cooling Towel for your Neck. 100% best quality cooling towel is available for you.
Main Features and Benefits:
Extra-long and multipurpose sports towel
PREMIUM  ICE evaporative breathable material
Guaranteed to dry soft and doesn't drip water
Super absorption and water-holding capacity
Instant cooling effect
Stays chilled for up to 3 hours and reduce body temperature up to 30 degrees
Use of Cooling Towel for Neck:
Indoor and Outdoor Sports usage of Cooling Towel for Neck: 
yoga, fitness, gym, running, stand-up paddle boarding (SUP), hiking, cycling, trekking, camping, climbing, racing, golf, basketball, tennis, football, baseball, soccer, volleyball, softball, fishing, hunting, etc.
Medical Treatment:
fever and headache relief, heatstroke prevention, hot flashes, bee stings, sprains, preventing migraines, etc.
Other:
beach, driving, welding, painting, construction site, and various industrial fields
Care Instructions
Do not bleach and do not tumble dry
Machine washable Gentle cycle
Do not place the towel in high temperatures or high humidity for a long time
Item Features of Cooling Towel for Neck:
REUSABLE, INSTANT COOLING: 
The cooling towel is composed of a permeable mesh material that allows for rapid evaporation. Therefore to keep you cool, the innovative cooling technology harnesses moisture from the towel to pull sweat away from your skin. On the other hand, the cooling cloth can be used by anyone, including dogs.
KEEP THE CHILLS ON:
The towel can be kept refrigerated for up to three hours (depending on conditions).  It's ideal for hot flashes, outdoor activities, indoor exercise, fever or headache treatment, heatstroke prevention, sunscreen protection, and cooling while absorption.
MULTI-PURPOSE TOWEL:
In addition to exercises, the gym, and fitness, a microfiber cooling towel is ideal for athletes, runners, and sports fans. You may also use it as a yoga towel, fitness towel, sports towel, gym towel, or golf towel because of its high absorbency.
The fabric has a smooth feel to it and is chemical-free, skin-friendly, and incredibly absorbent. Most importantly Simply soak the towel in water, squeeze off the excess water, shake a few times, and use it for rapid chilling.
Simply soak the towel and store it in the bottle to stay cool at all times. It's ideal for yoga, sports, gyms, camping, running, fitness, workouts, and more.
Color : Black Green Pink
Material : Fabric
Type : TOWEL
Item Activity : Gym & Training.
Department : Sports
Temperature capacity : Up to 30 degree
Label :Maskura
Be Maskura Fit
Our Happy Hoopers
30 Minutes Daily Fun Workout
The smart hula hoop counts your burned calories, tracks how long you work out, and records other vital information.
Easy Installation Process
Our Smart Weighted Hula Hoop has a carefully planned design with 27 knots placed in hoop's circumference.
27 Detachable Knots
Our Smart Weighted Hula Hoop has a carefully planned design with 27 knots placed in hoop's circumference.
Let customers speak for us
Great for post-workout recovery!
After a tough workout, this cooling towel is the perfect way to cool down and recover. It's also great for reducing inflammation and soreness in my muscles. I love that it's so easy to use and also very affordable.
Life savers!
These towels do exactly as described.
Nice item
We work in the yard and garden. These are extremely helpful in keeping cool.
This cooling towel has been a game-changer for me as someone who perspires a lot while practicing heated yoga. During my practice, it actually keeps me cool because it is soft and breathable. I like that it can be used for both indoor and outdoor activities and other workouts. Highly suggested!"
Hot Yoga Hero
Perfect for hot yoga! It's soft, breathable, and really helps keep me cool during my practice. I love that it's also versatile enough to use for other workouts and outdoor activities. Highly recommend!
Shark Shaver Pro - Platinum Electric Skull Shaver For Head & Face
Best Electric Men's Shaver