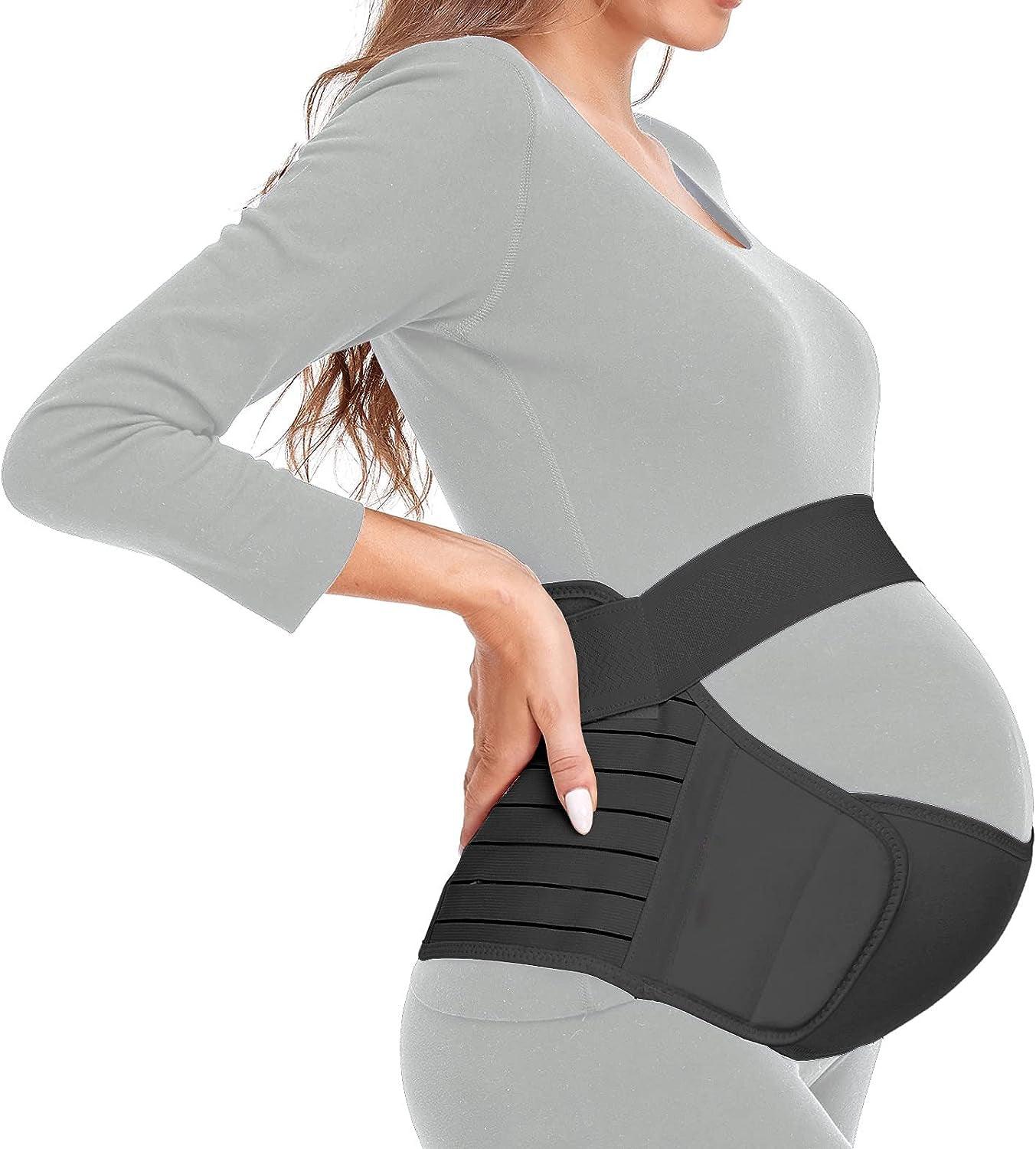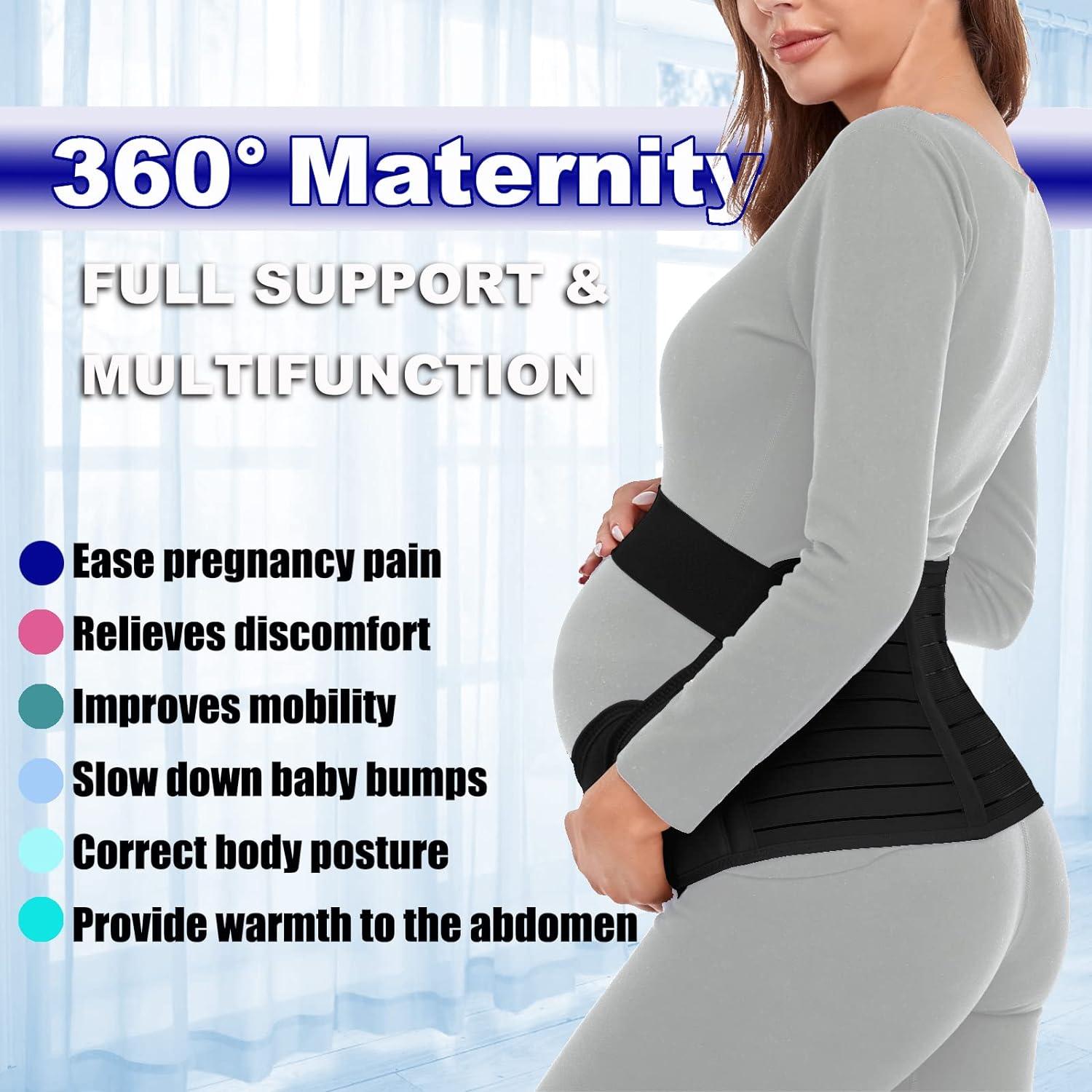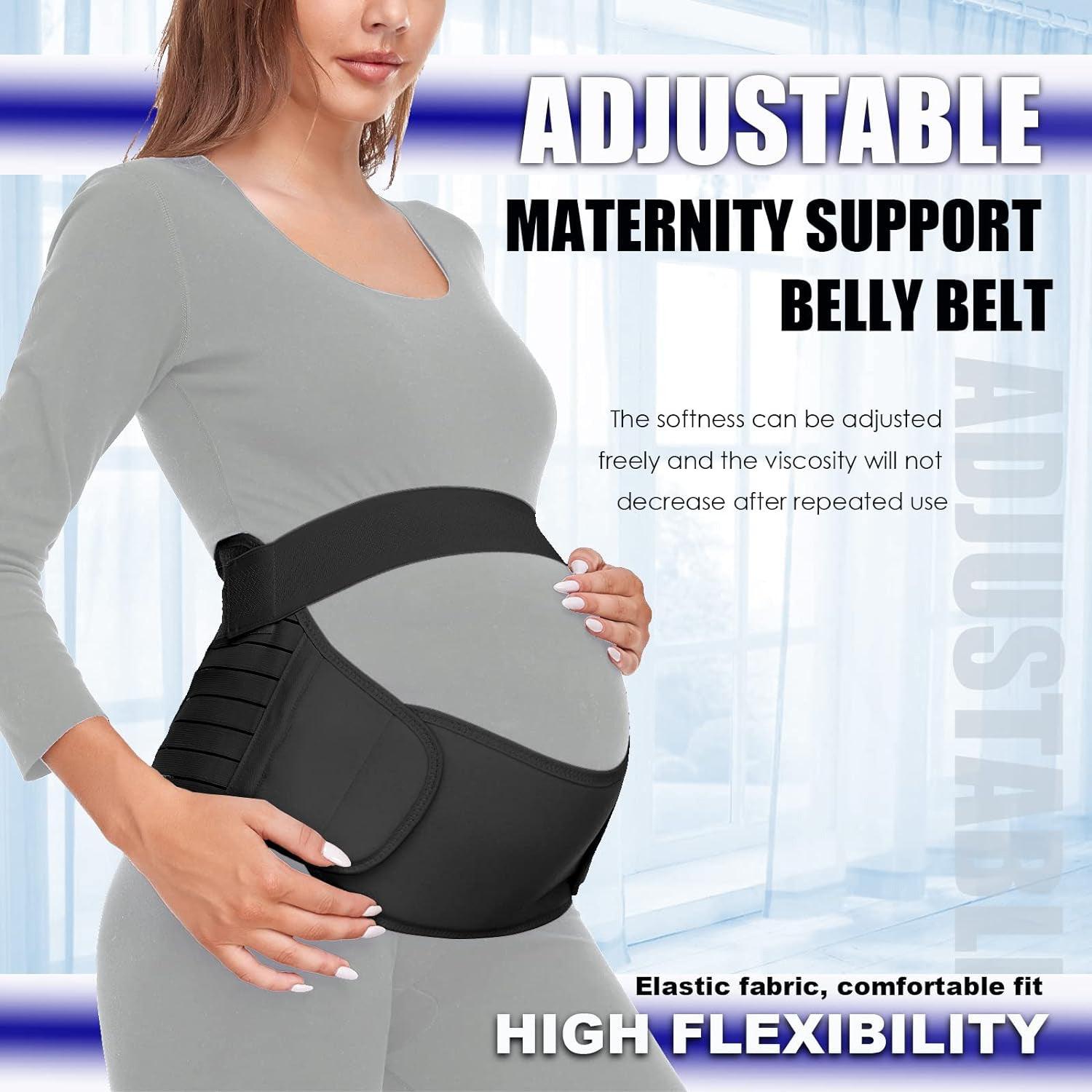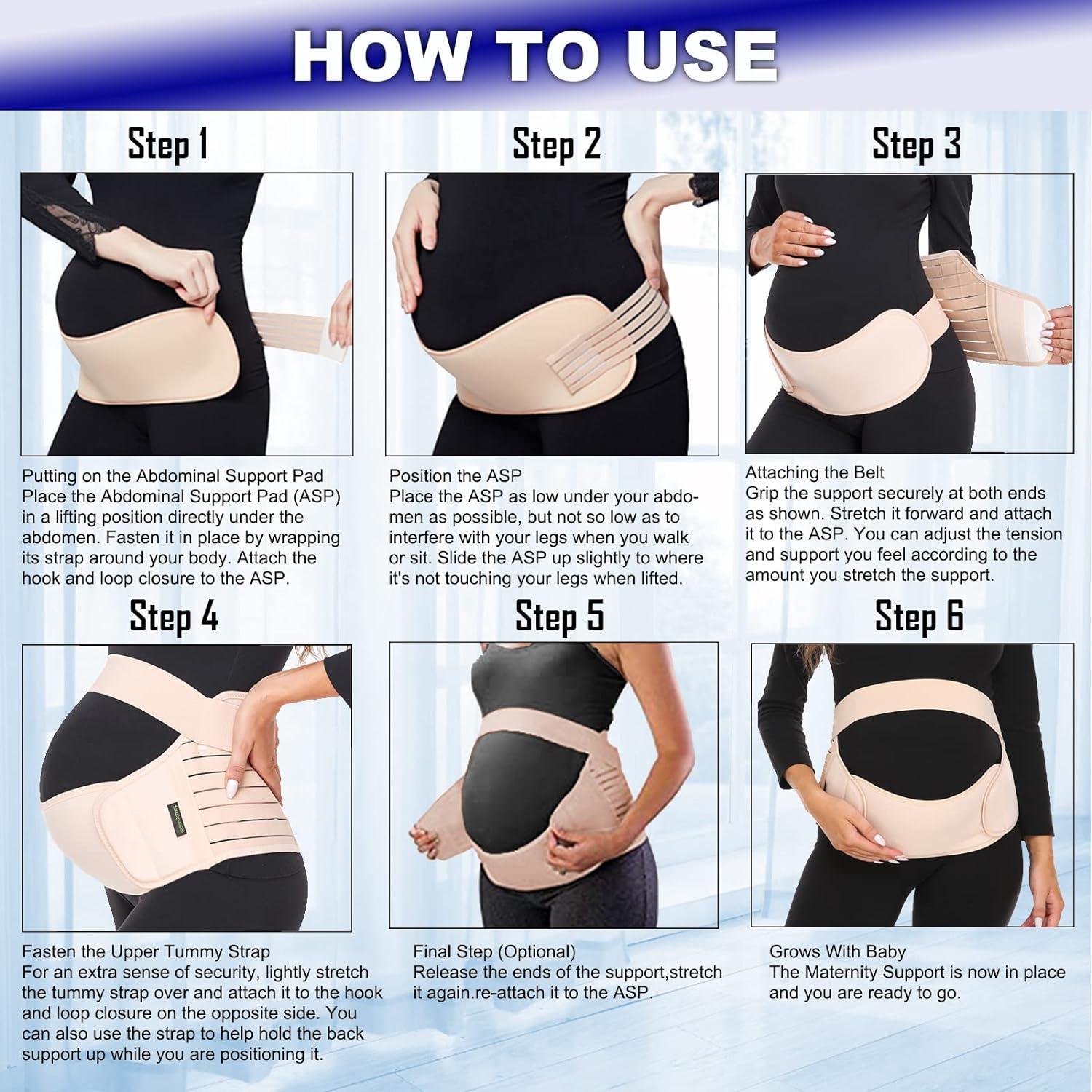 Bump Support Bands - Pregnancy Maternity Belt Lumbar Back Support Waist Band Belly Bump Brace Strap

About Bump Support Bands
Introducing the Bump Support Bands with Lumbar Back Support Waist Band, a unique and crucial item made to ease pregnancy-related discomfort.
This cutting-edge maternity belt is designed to lessen the strain on the lower back and pelvis. Assisting expectant women in maintaining better posture and reducing pain while their bodies adjust to the changes of pregnancy.
Features of Bump Support Bands
Maternity Support:
The lower back and pelvis, which frequently face increased strain during pregnancy due to the changing weight distribution and hormonal alterations, are the targeted area of support by the pregnancy maternity belt's design to provide support.
Lumbar Back-Support: 
As the baby grows and the body's center of gravity shifts, the built-in lumbar support offers important support to the lower back area, helping to reduce the discomfort and strain that may develop.
Adjustable Bump Support Bands:
Since the waistband is usually adjustable, you can alter the fit as your pregnancy continues to meet your changing body shape and level of comfort.
Discomfort Relief:
The maternity belt offers relief from discomfort, aches, and pains by gently compressing and supporting the lower back, pelvic, and abdominal muscles.
Enhances Better Posture:
The maternity belt supports the abdomen and serves as a reminder to use your core muscles. Which promotes improved posture. This can reduce the possibility of forming bad postural patterns when pregnant.
Soft and Breathable Bump Support Bands:
To give comfort and flexibility, the belt is frequently created from soft, breathable, and flexible materials. This enables you to wear it all day long without experiencing any discomfort.
Discreet Under Clothing:
The pregnancy belt's sleek shape enables you to wear it covertly underneath garments, allowing you to easily carry on with your everyday activities.
Suitable for Trimesters:
The bump support bands can be a useful item to support your changing body as you progress through the phases of pregnancy, whether you are in your first trimester or getting close to your due date.
Instruction to Use Bump Support Bands
Wear the pregnancy belt while seated or standing.

Make sure the waistband is snug but not too tight to get a comfortable fit.

Your lower back should be in line with the lumbar support, which should apply light pressure and support to that region.

Depending on your preference, you can wear the pregnancy belt over or underneath your clothes.
Note:
Before utilizing the bump support bands, speak with your doctor, especially if you have any health issues or concerns.
Observe the instructions and durational recommendations provided by the manufacturer.
When wearing the belt, if you feel any discomfort, pain, or strange sensations, take them off and see a doctor.
For pregnant women who are experiencing lower back pain and pelvic strain. The Pregnancy bump support bands with Lumbar Back Support Waist Band is a useful tool.
It is a crucial accessory for preserving comfort and well-being during the changing journey of pregnancy. Because of its personalized support, adaptability, and emphasis on better posture. You may help your body get the support it requires during this important time by incorporating this maternity belt into your everyday routine.
Condition: A Brand New
Department: Women
Type: Pregnancy Belt
Color: Black
Size: Variable & Mentioned
M: Within 30"-42.5"
L: Within 32"-46"
XL: Within 34.6"-50.4"
XXL: Within37"-55"


Be Maskura Fit
Our Happy Hoopers
30 Minutes Daily Fun Workout
The smart hula hoop counts your burned calories, tracks how long you work out, and records other vital information.
Easy Installation Process
Our Smart Weighted Hula Hoop has a carefully planned design with 27 knots placed in hoop's circumference.
27 Detachable Knots
Our Smart Weighted Hula Hoop has a carefully planned design with 27 knots placed in hoop's circumference.
Let customers speak for us
Excellent!
Extremely useful and well-made material; it feels great to wear and provides outstanding support without being heavy.
Shark Shaver Pro - Platinum Electric Skull Shaver For Head & Face
Best Electric Men's Shaver