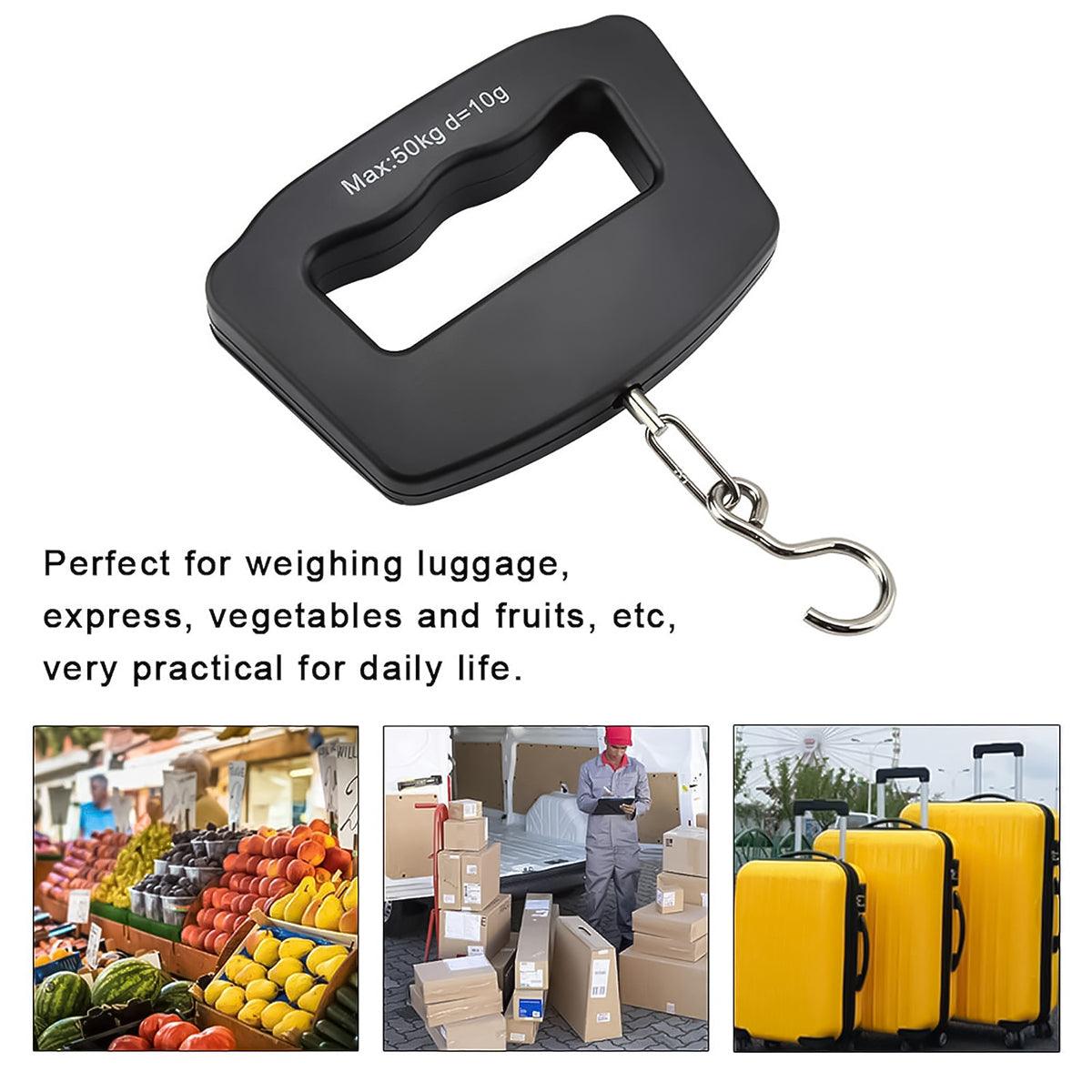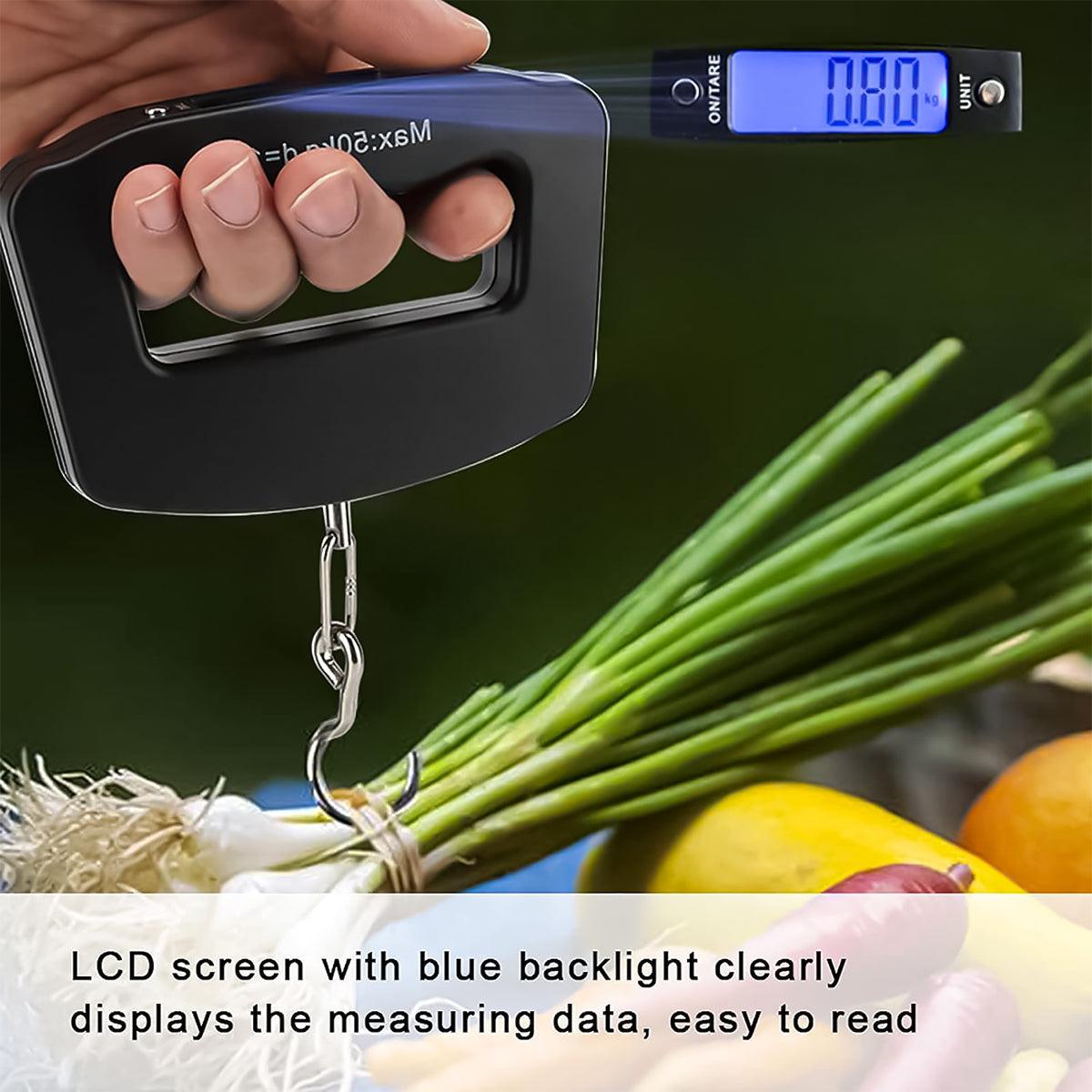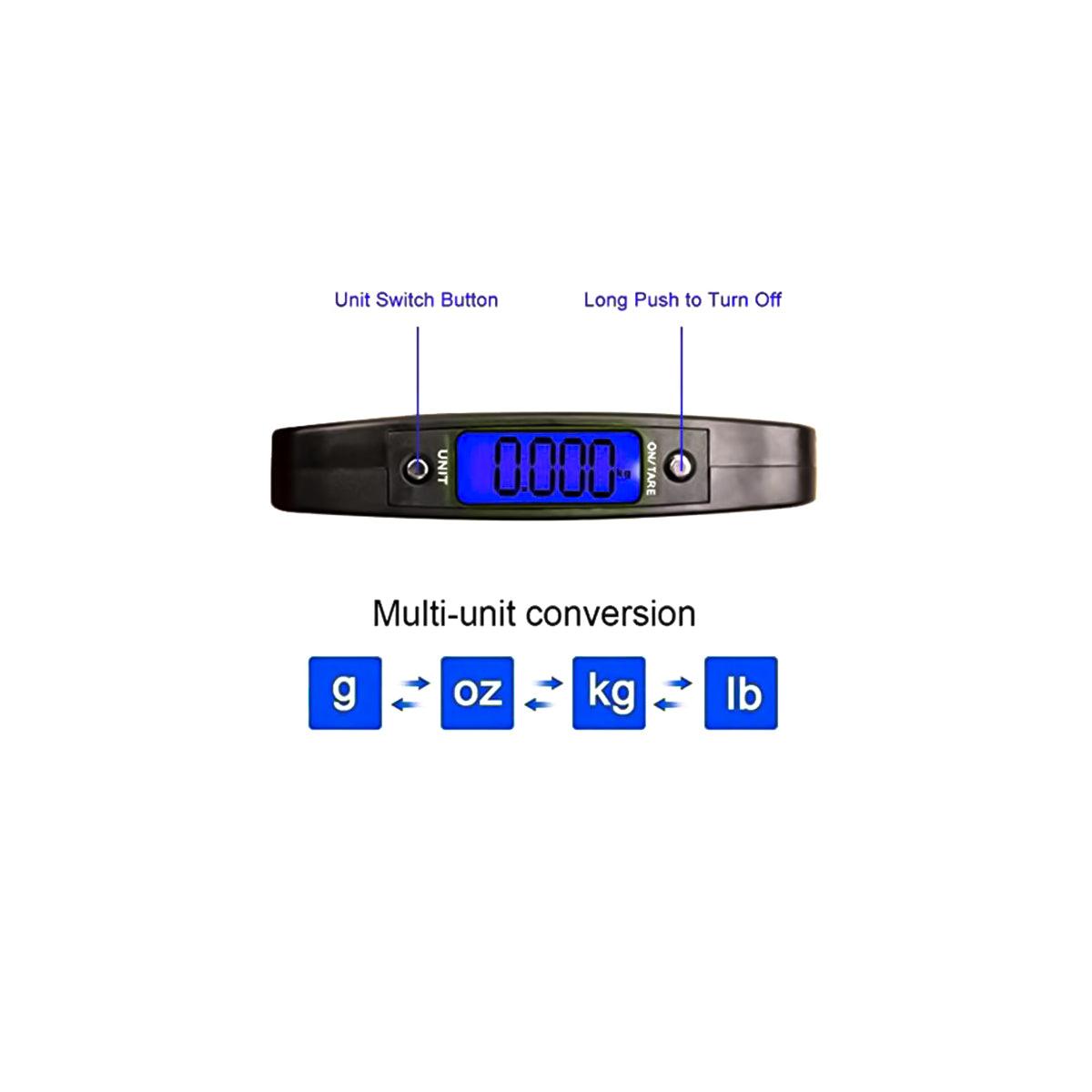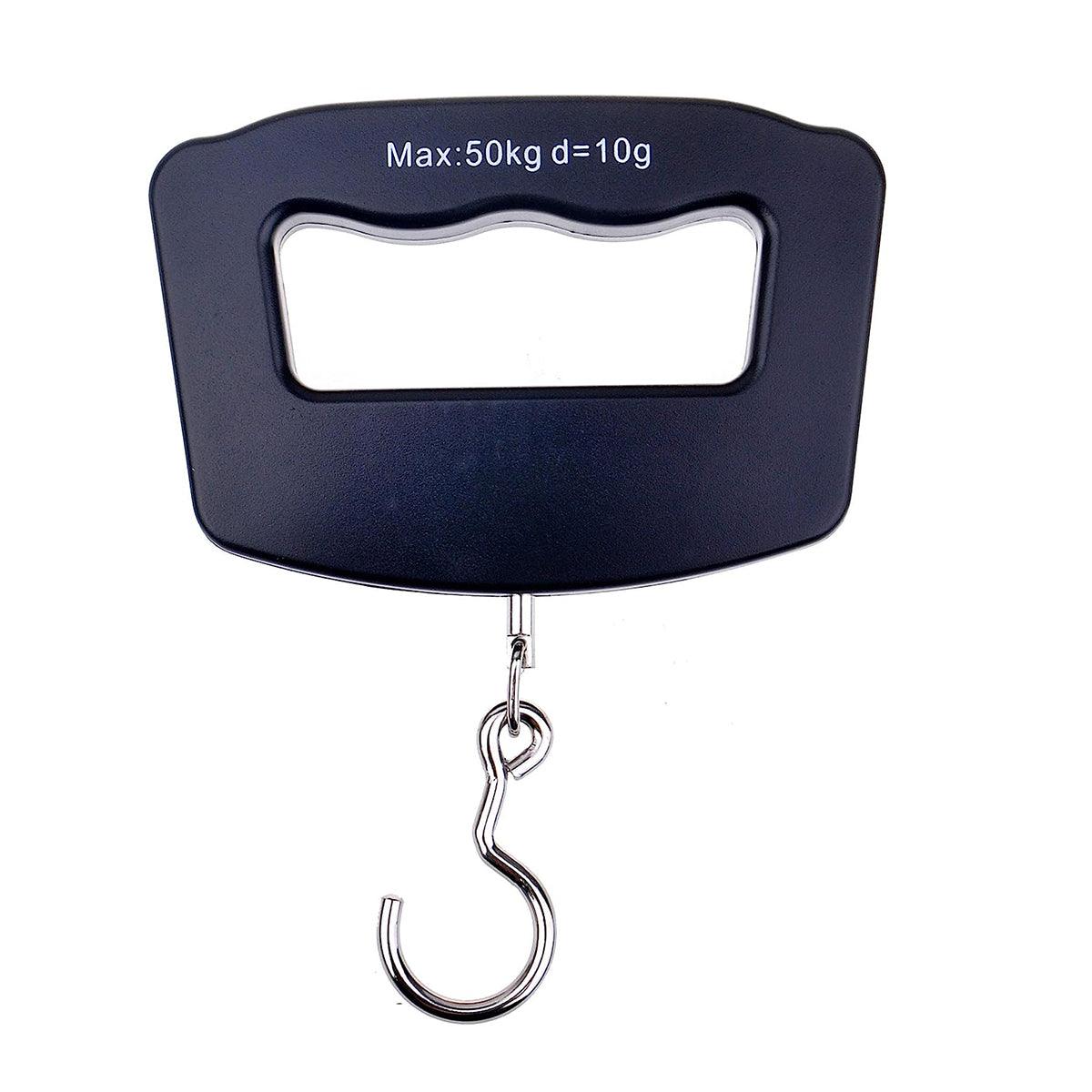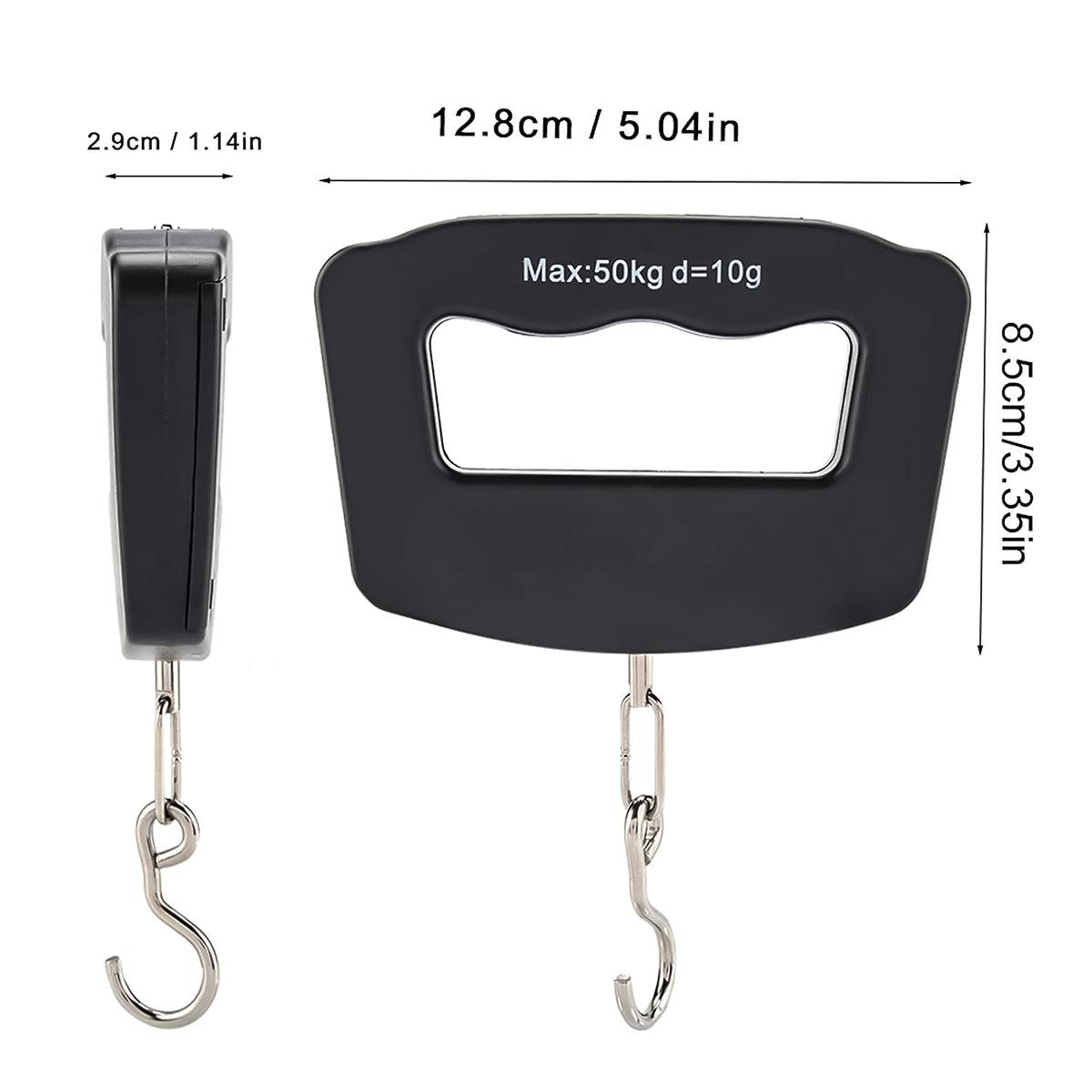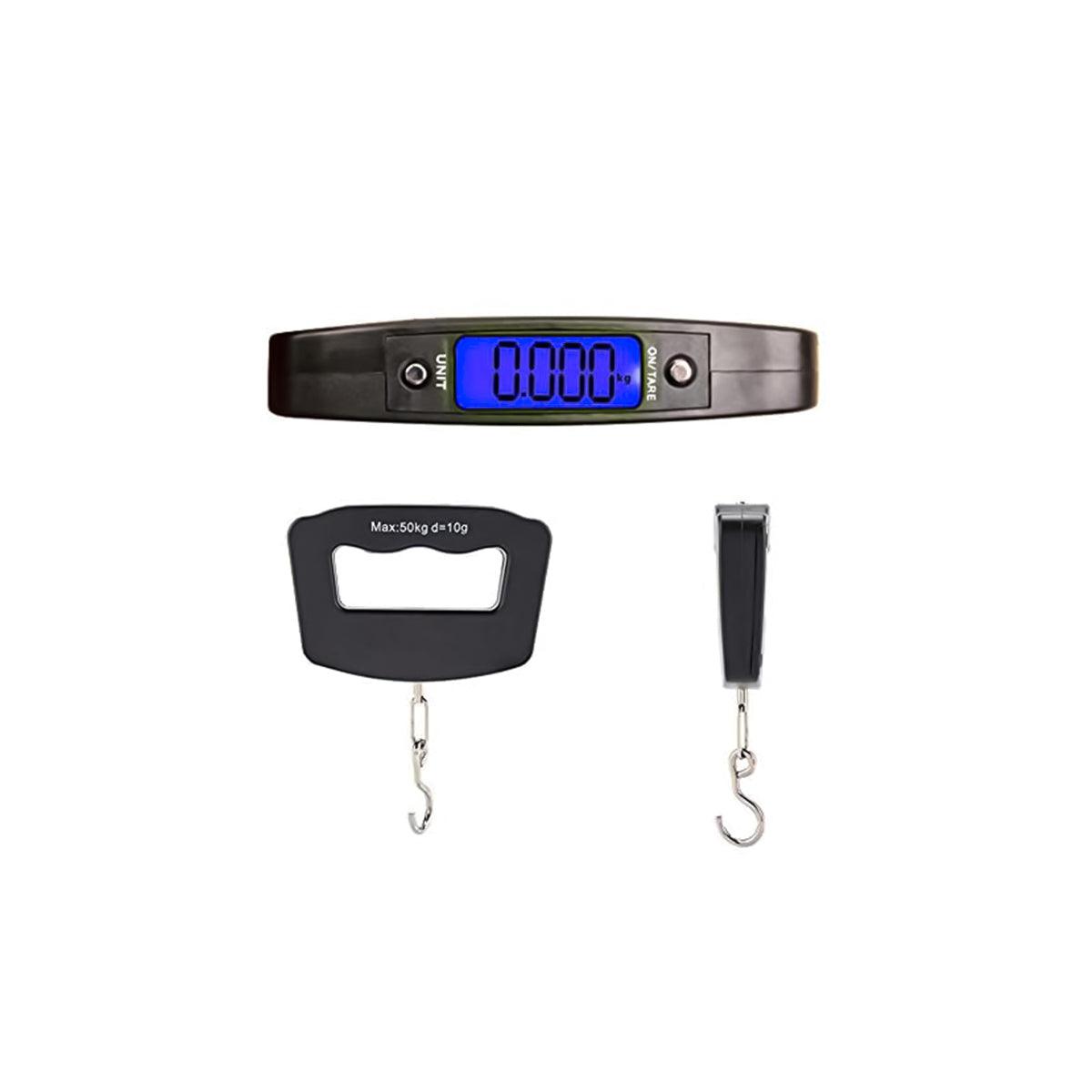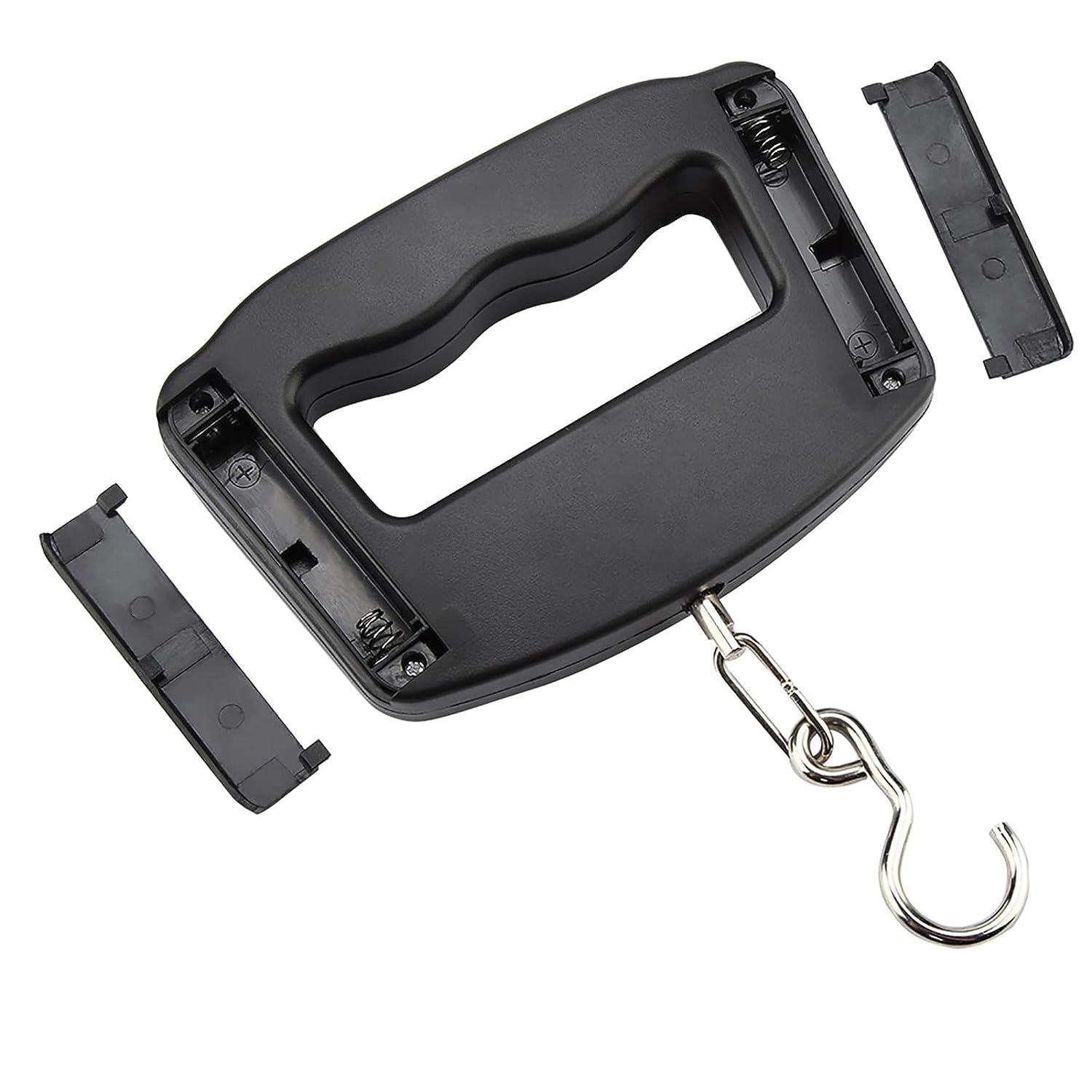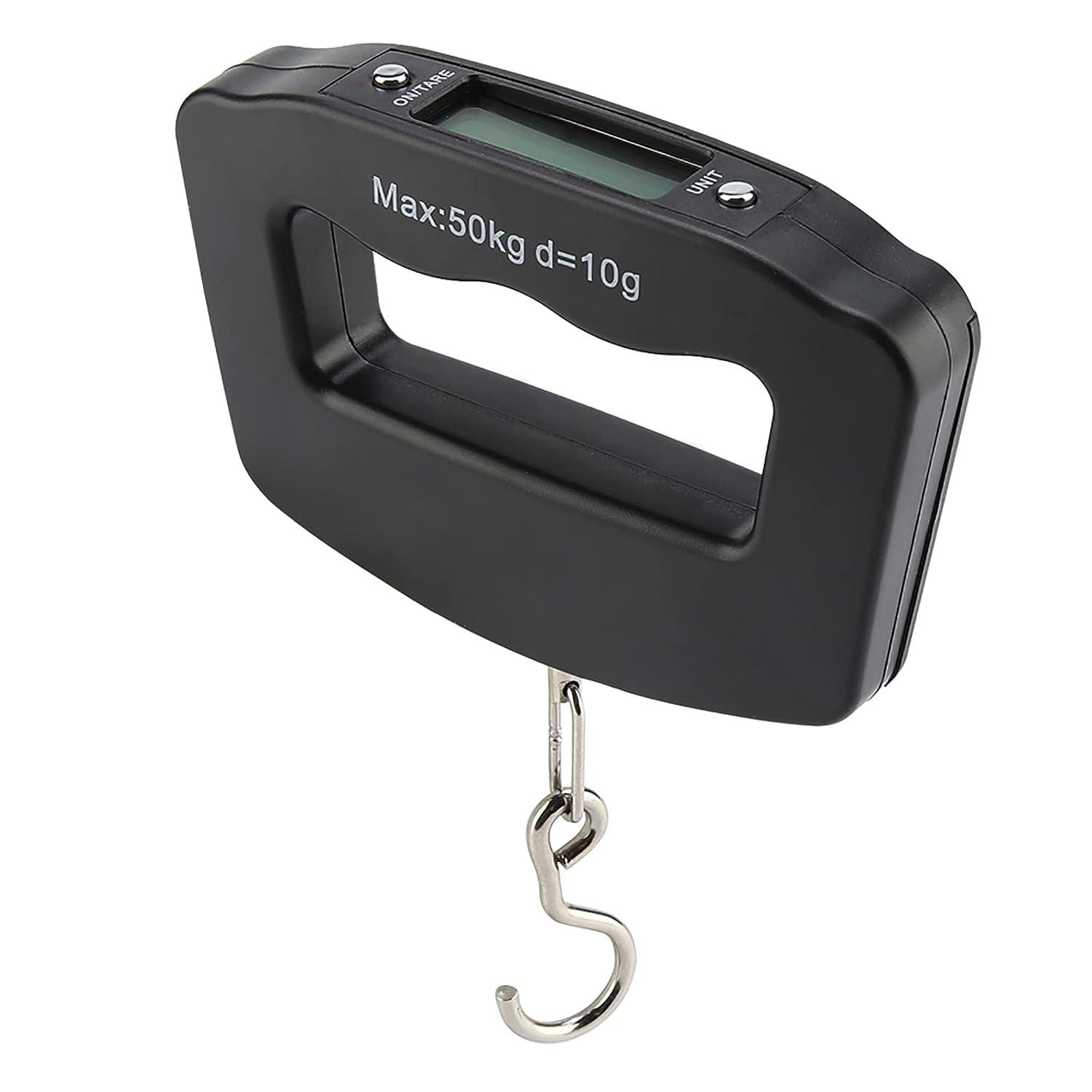 Digital Scale for Suitcase - 50kg Digital Travel Portable Handheld Weighing Luggage Scales

About Digital Scale for Suitcase
Digital scale for suitcase can weigh up to 100 lb/50kg and help you travel wisely. As a result, it has to fly while paying exorbitant extra baggage costs and meetup airport's allowance. Time and effort are saved by not having to repeatedly open bags and pack them.
Sturdy and Durable:
This digital scale's elegant and practical design makes it simple to hold in your palm. The high-quality ABS plastic used in the construction of this luggage scale lends it durability. Almost any baggage handle can be wrapped around the sturdy strap and fastener. This scale is specifically designed to weigh bags, backpacks, and cases.
Easy to Carry and Cost-effective:
The ideal weighing scales for both home and travel use are portable ones. This digital scale is incredibly convenient to carry around in your suitcase or put anywhere thanks to its small, lightweight design. Your problems are completely solved by our portable luggage scale. You are no longer concerned about paying for additional baggage. It's a wonderful addition to your packing list.
Easy to Use:
It is quite simple to use this small travel scale. Turn on the gadget, wrap the strap around the handle of the bag, and then lift the bag by the handle of the scale. Put the bag down after reading the weight. When the data is stable, the digital weight scale will automatically lock the reading.
Comfortable and Built to Last:
It is ergonomically designed to accommodate your hand and is elegant in appearance. The luggage scale is made of robust ABS plastic, and it weighs suitcases, bags, and backpacks perfectly. Its strong strap and clasp can wrap around almost any luggage handle.
Condition
New with tags: A brand-new,
Material
Hard Plastic
Item Type
Weighing Scale
Color
Black

Be Maskura Fit
Our Happy Hoopers
30 Minutes Daily Fun Workout
The smart hula hoop counts your burned calories, tracks how long you work out, and records other vital information.
Easy Installation Process
Our Smart Weighted Hula Hoop has a carefully planned design with 27 knots placed in hoop's circumference.
27 Detachable Knots
Our Smart Weighted Hula Hoop has a carefully planned design with 27 knots placed in hoop's circumference.
Let customers speak for us
Quality product as per the description
Overall good. For me, it worked well.
Surprising good set of scales
Surprising good set of scales. Sturdy enough and extremely simple to use. Just hook around suitcase
With the strap and lift. Reading is given within seconds.
Shark Shaver Pro - Platinum Electric Skull Shaver For Head & Face
Best Electric Men's Shaver