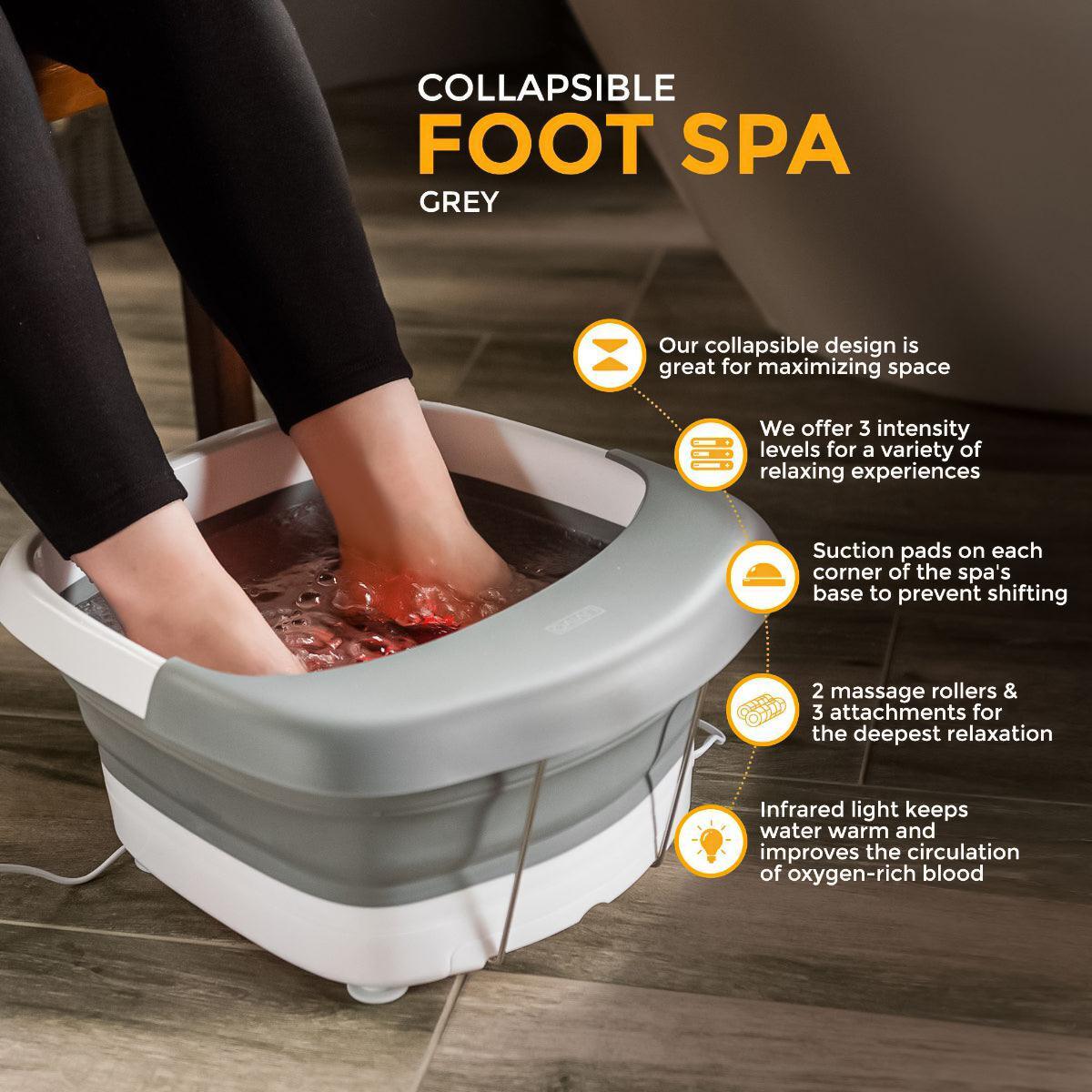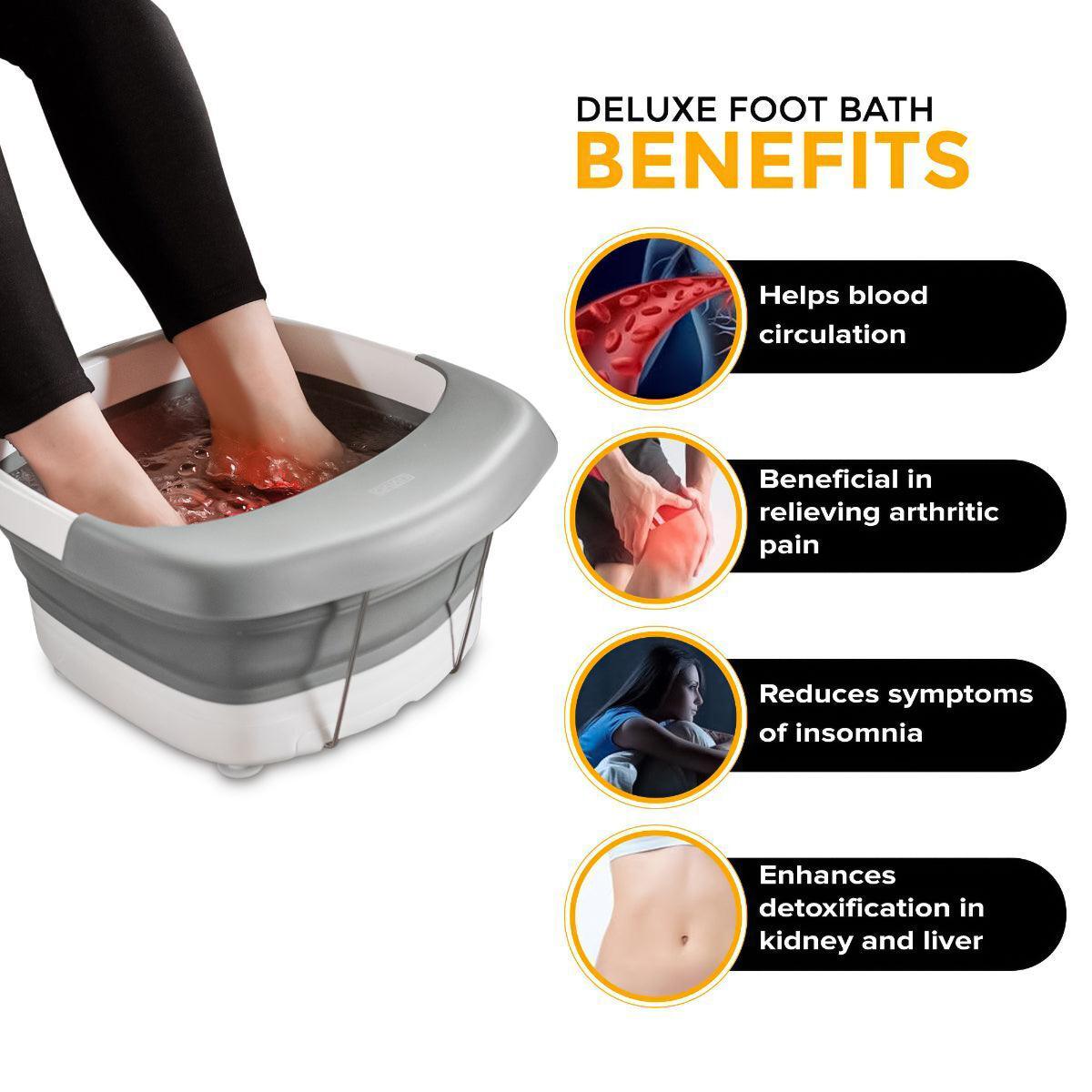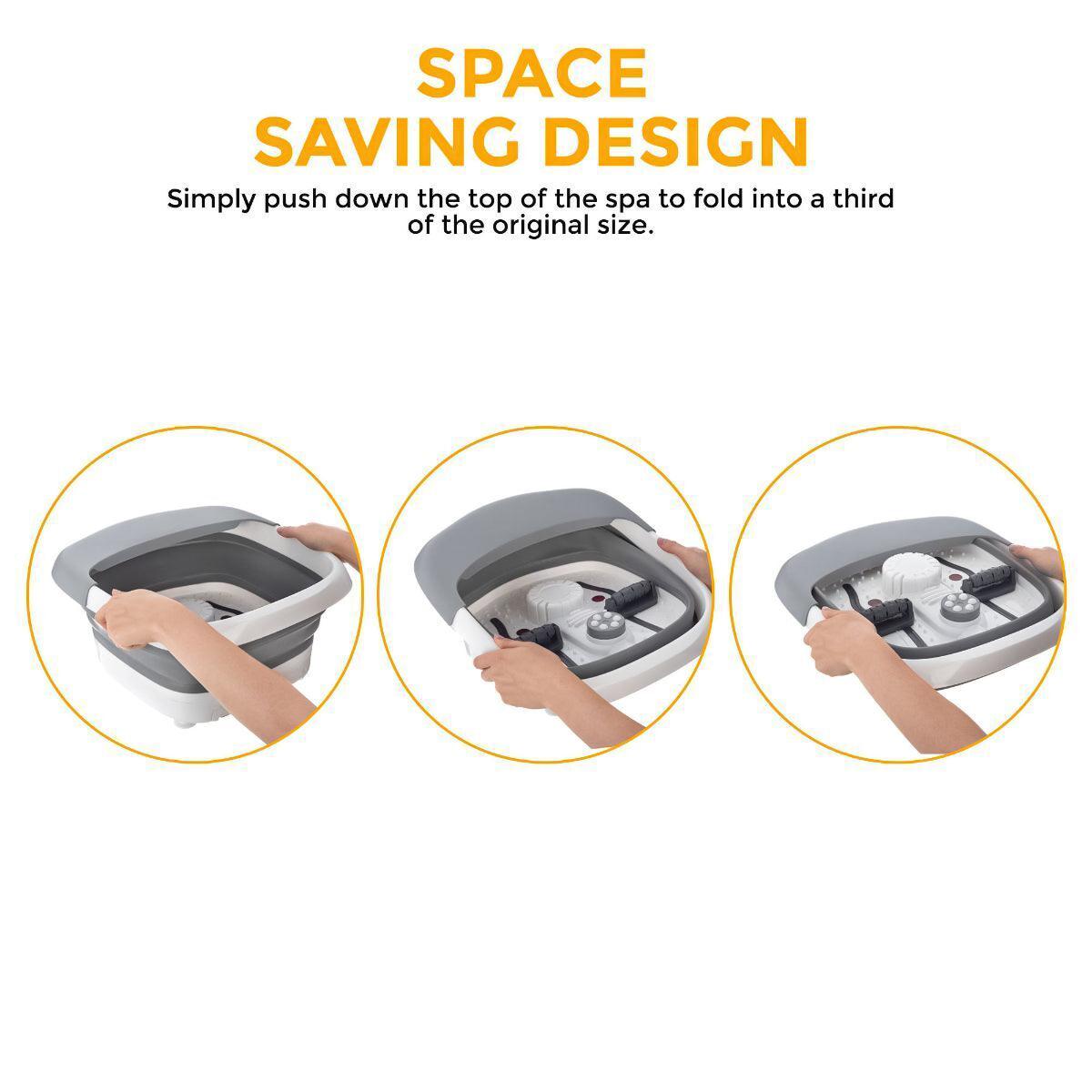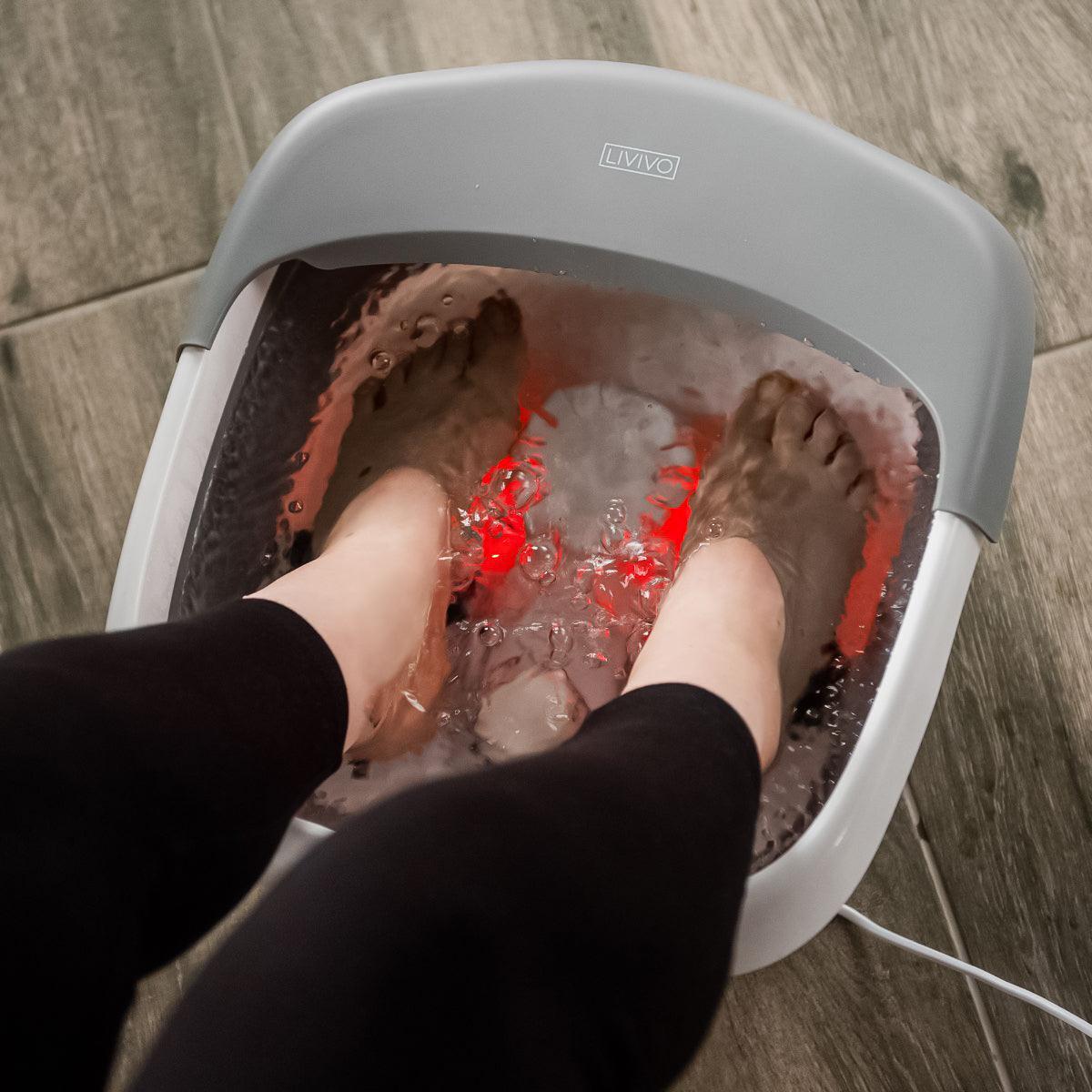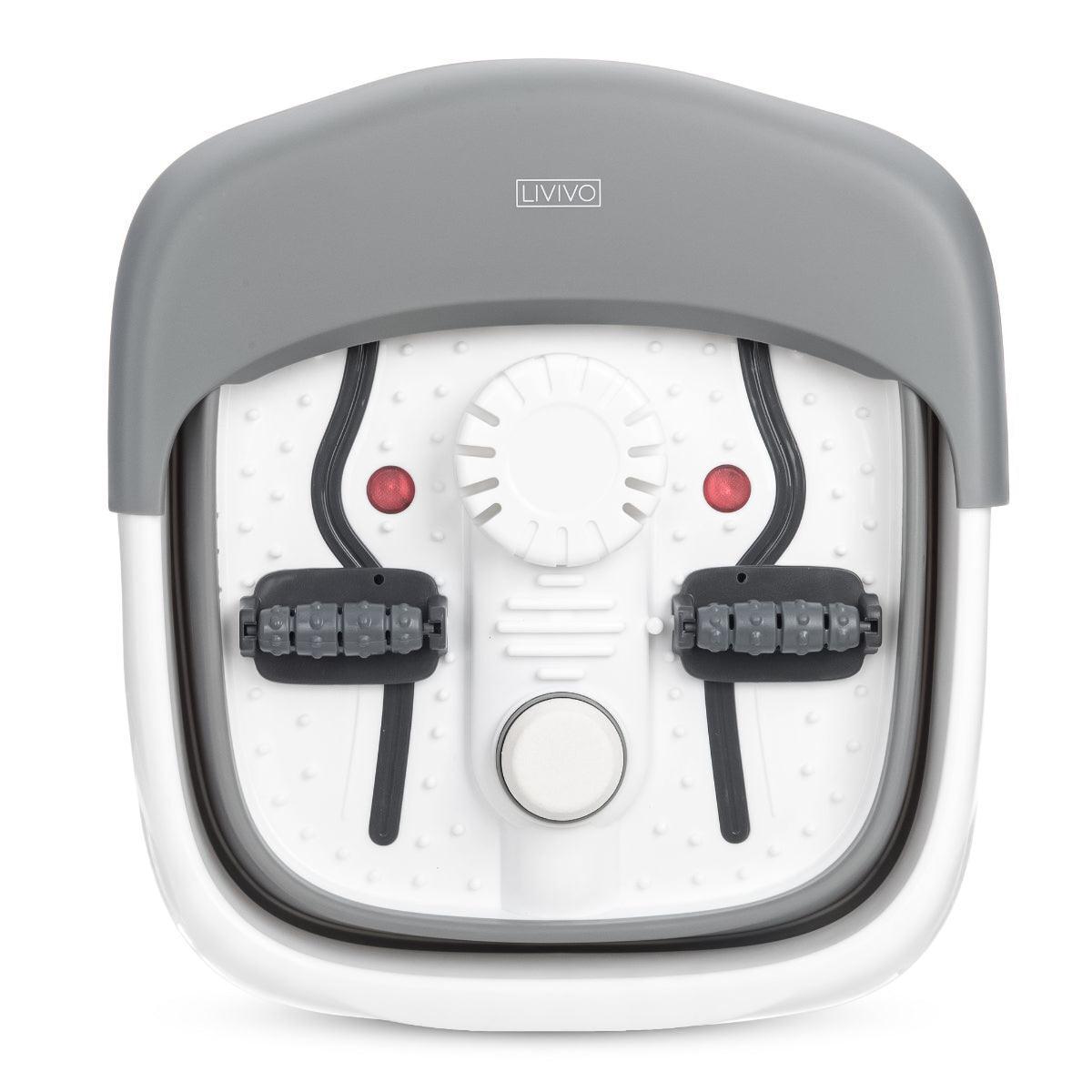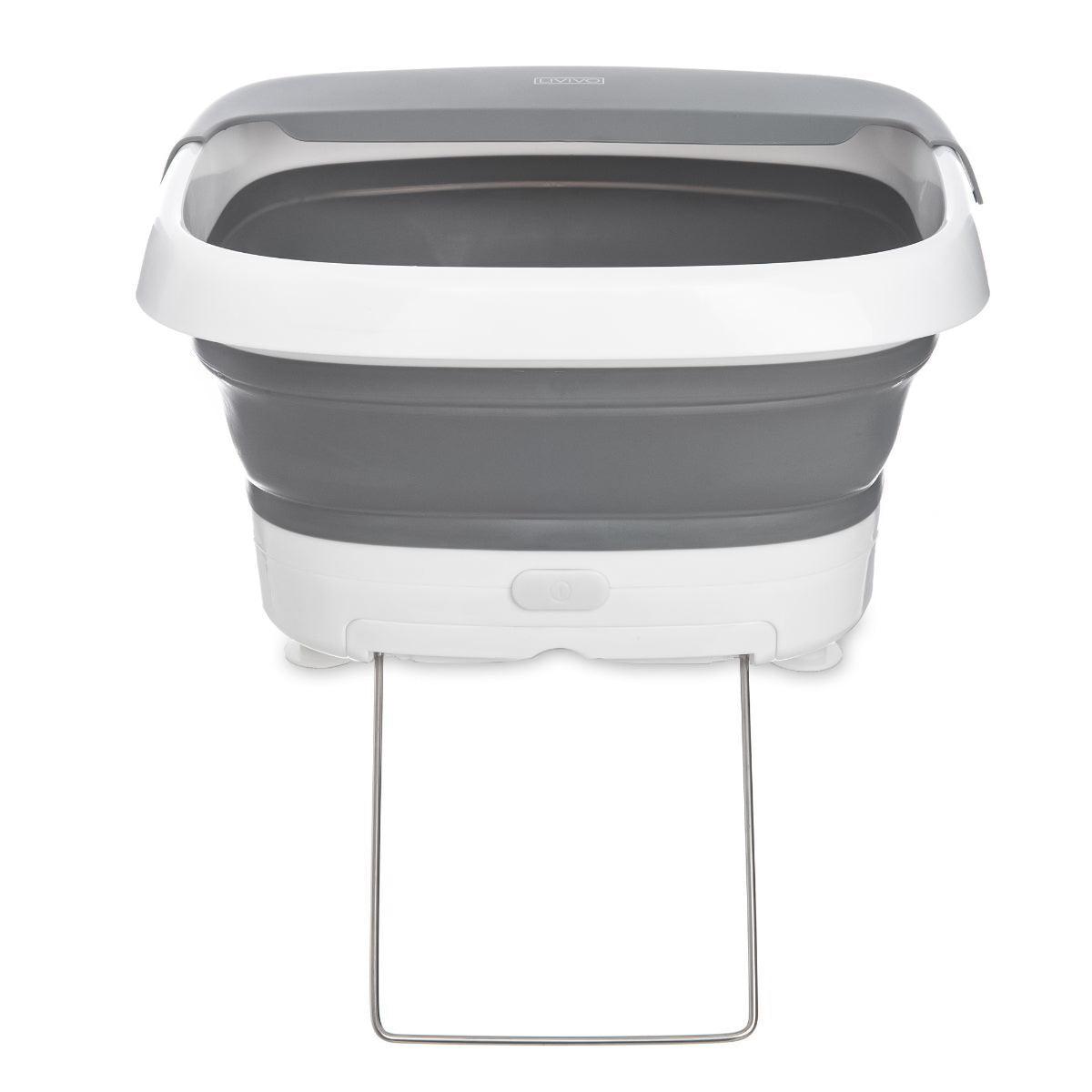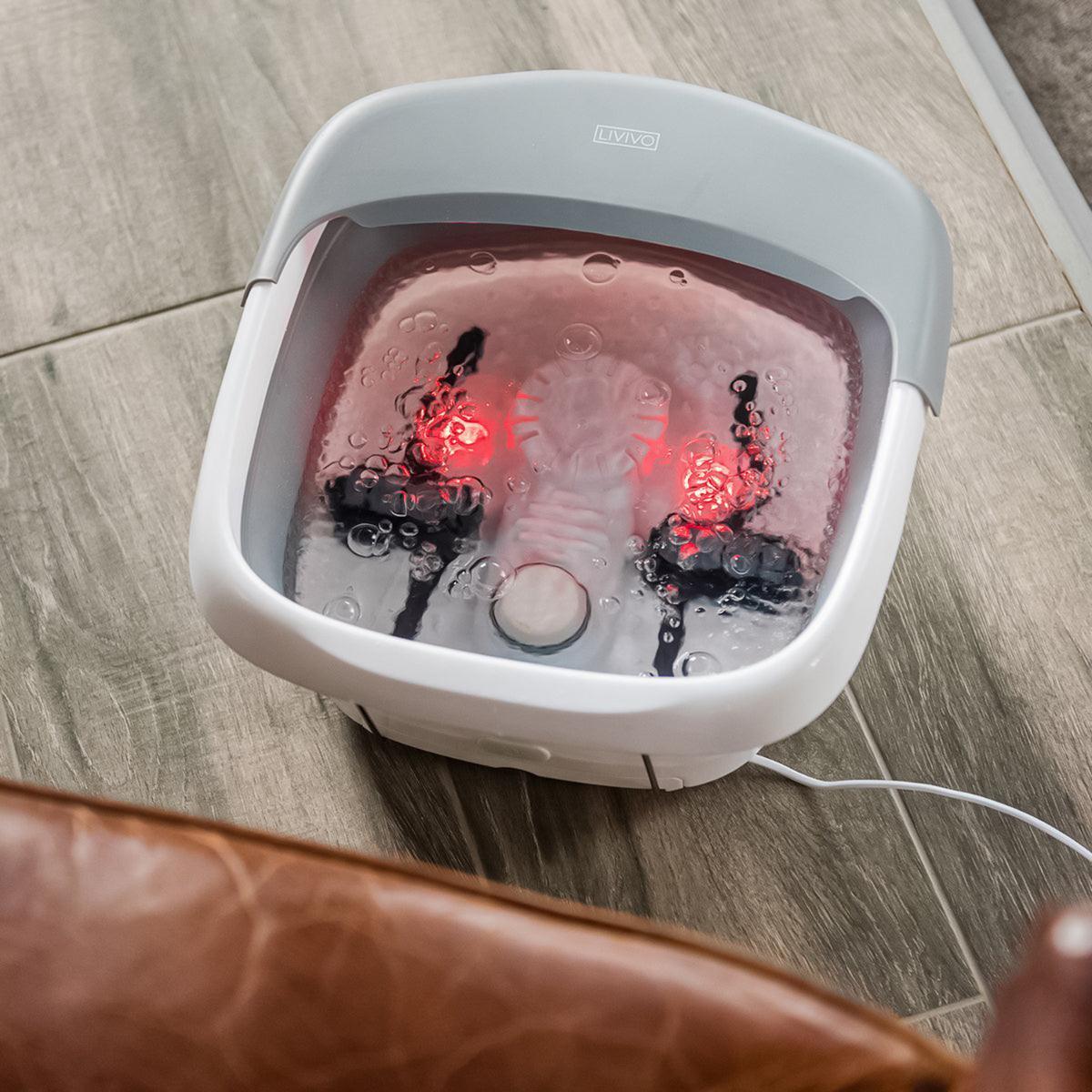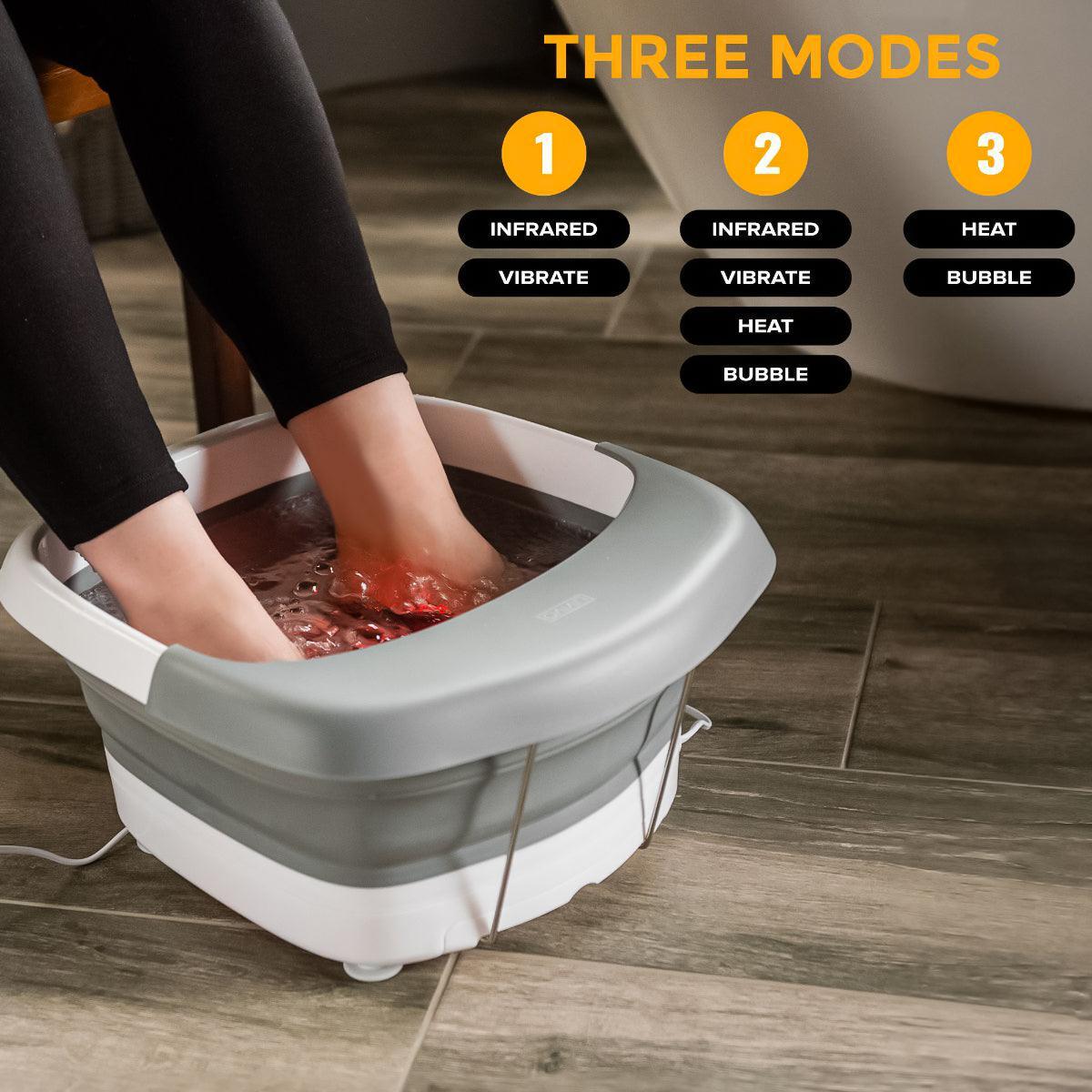 Foot Spa Massager - Foot Spa Pedicure Wet Bath Bubble Massage Bucket

About Foot Spa Massager
A flexible and space-saving option for luxurious foot treatment and relaxation is the Collapsible Foot Spa Massager. This foldable, portable foot spa massager offers convenience and relaxation whether you're looking to indulge yourself after a long day or need relief for painful, fatigued feet.
Features of Foot Spa Massager
Collapsible Design: The unique quality of this foot spa is its collapsible construction, which makes it portable and easy to store. The foot spa can be folded down to a small size when not in use, making it the ideal option for people with little storage space.
Benefits for Soothing the Feet:  The foot spa has elements including vibration, thermal treatment, and massage rollers. Together, these processes help to reduce blood clotting, relax muscles, and alleviate common foot conditions like plantar fasciitis, aching arches, and overall foot weariness.
Adjustable Settings: The Collapsible Foot Spa often has settings that may be changed to suit your tastes for heat, vibration, and massage force. This versatility guarantees a unique and relaxing experience.
Built-in Timer: To make sure you don't overdo your foot therapy sessions, several models have a built-in timer. It's a useful function that enables you to use your foot spa without continually keeping an eye on the clock.
Easy to Clean: With detachable components that are simple to wash and maintain, cleaning the foot spa is simple. Hygiene and lifespan are ensured by regular cleaning.
Compact Yet Spacious: Despite being foldable, the foot spa is made to be roomy enough to comfortably fit your feet, guaranteeing they are entirely submerged for the most relaxing experience.
Heat Therapy: The foot spa's heating element boosts the effectiveness of its massage functions by fostering relaxation and soothing aching, tired muscles.
Portable: The Collapsible Foot Spa is portable and lightweight, making it convenient to use when traveling or working from home. It provides ease and relaxation while traveling.
Beneficial: By lowering stress levels, encouraging relaxation, and enhancing foot health, regular use of the foot spa can improve overall wellness.
You May Check It Out: Hard Skin Remover for Feet
For those looking for a simple and space-saving foot care experience, the Collapsible Foot Spa is a great choice. This adaptable product offers a luxurious and portable spa experience, whether you're looking for relaxation, relief from foot discomfort, or a method to unwind after a long day.
Condition: A brand-new, unused, unopened, and undamaged item.
Type: Foot Bath/Foot Spa
Features: Foldable
Suitable For
Feet: Power 80 W
Manufacturer Warranty: 1 Year
Maximum Temperature
Colour: GREY

Capacity: 1 L
Number of Speeds: 3



Be Maskura Fit
Our Happy Hoopers
30 Minutes Daily Fun Workout
The smart hula hoop counts your burned calories, tracks how long you work out, and records other vital information.
Easy Installation Process
Our Smart Weighted Hula Hoop has a carefully planned design with 27 knots placed in hoop's circumference.
27 Detachable Knots
Our Smart Weighted Hula Hoop has a carefully planned design with 27 knots placed in hoop's circumference.
Let customers speak for us
Shark Shaver Pro - Platinum Electric Skull Shaver For Head & Face
Best Electric Men's Shaver