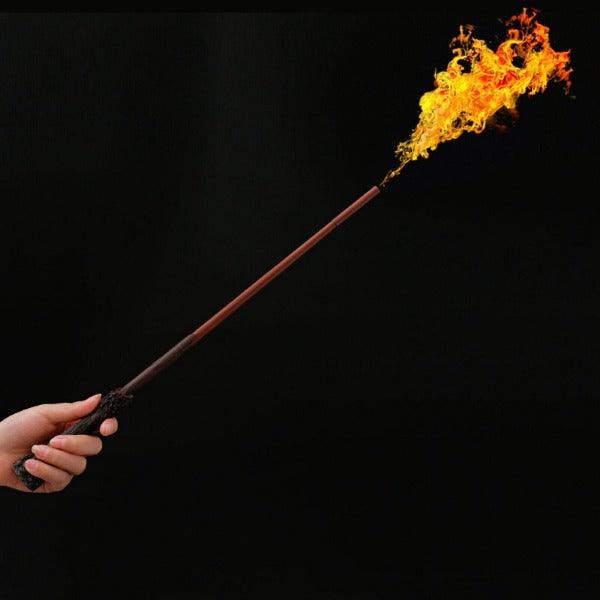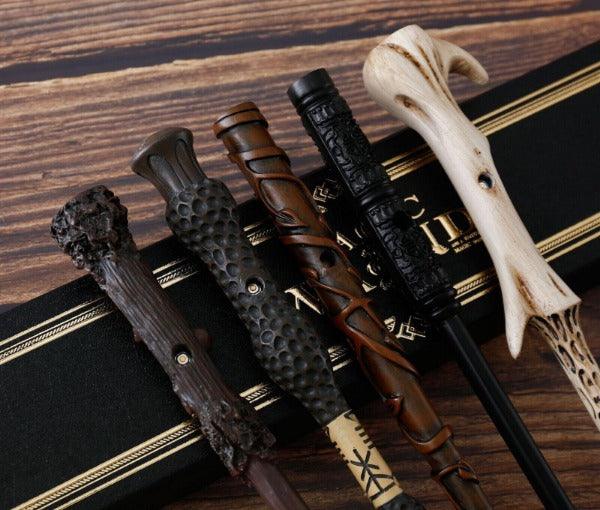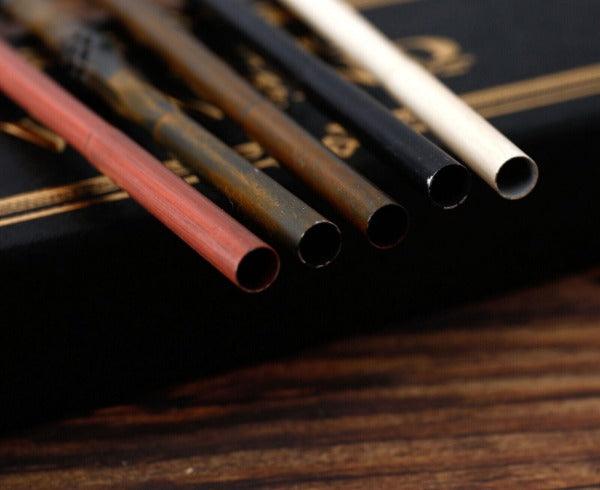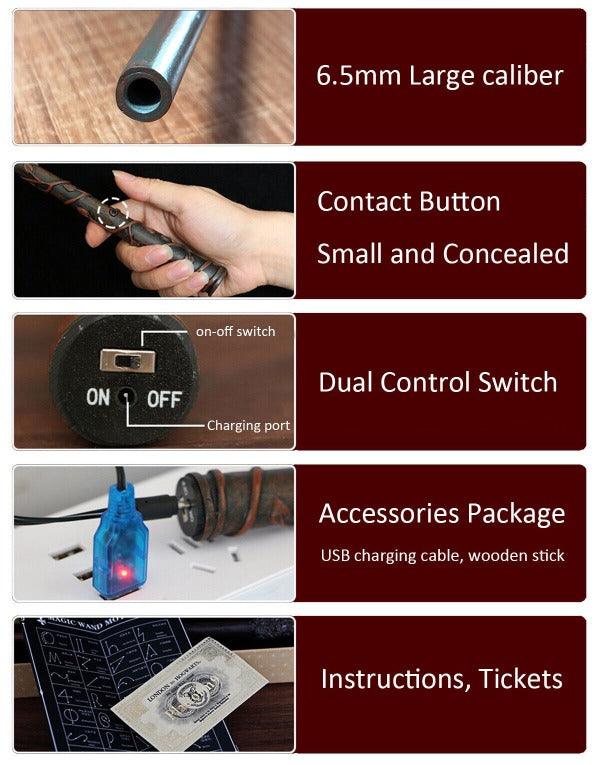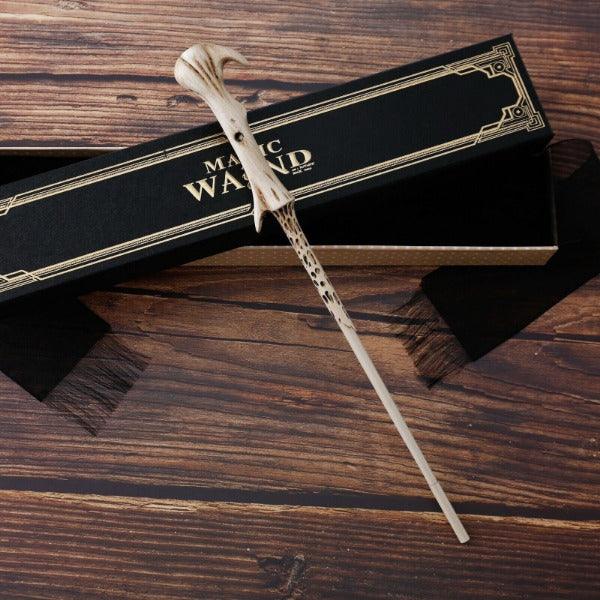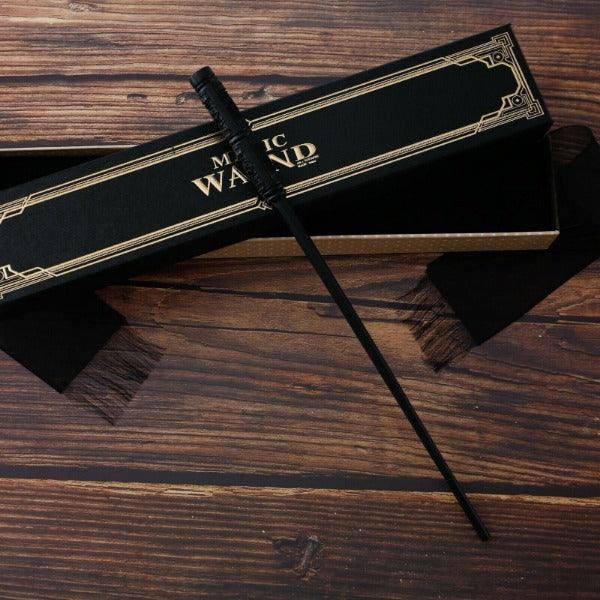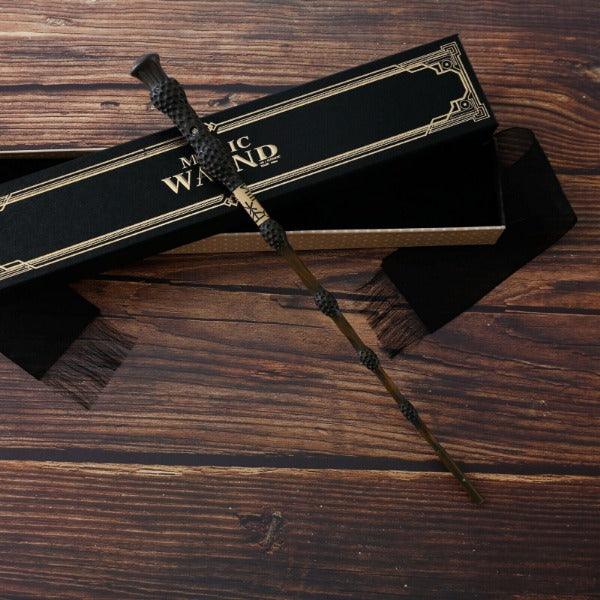 Harry Potter Fireball Wand - Wizard Magic Wand Fireballs Shooting Wand Flamethrow

Use the Harry Potter Fireball Wand Wizard Magic Wand to unleash the magic of the wizarding realm! Anyone who wants to throw spells, charms, or hexes like the adored characters in the Harry Potter novel needs this finely made wand in their collection.

Features Harry Potter Fireball Wand
Authentic Design: The Fireball Wand is made to look just like the recognisable wands from the Harry Potter films. You'll feel like a real magician with its complex detailing and sleek, stylish style.
High-Quality Materials: This wand is made of high-quality materials, making it both strong and cosy to grip. It is made for endless wonderful adventures.
Interactable: The Fireball Wand is an interactive wand, not just a collection one! It has a built-in motion sensor, produces a range of enchanted noises, and lights up when you make certain motions, just like in movies.
Fun with Spellcasting: Bring out your inner wizard and perform your favourite Harry Potter series spells. The Fireball Wand is ideal for wizard duelling or magical role-playing because it comes with a spell chart that demonstrates how to use common spells.
The object of collecting: This wand is a priceless addition to your collection, whether you're a devoted Harry Potter fan or a magical artefact collector.
Gift for All Ages: The Fireball Wand is a wonderful present for birthdays, holidays, or any special event and is appropriate for witches and wizards of all ages. It will excite followers of wizardry and Harry Potter alike.
Display Box: The elegant display box bearing the Harry Potter trademark in which the wand is packaged makes it the perfect item to put on display on a shelf or fireplace.
Instruction to Use - 
This is a powerful fireball wand with a bigger flame and a longer range.

The fireball wand is made robust and lasting by exquisite workmanship, sturdy materials, and a built-in hollow steel pipe.

 When utilised, the fireball wand's double-switch design makes it safer, more practical, and more power-efficient.

A fireball-shooting wand enables you to fully experience magic.

 People aged 14 and up can use the Fireball Wand.
You May Check It Out: Dumbledore Xmas Gift
With the Fireball Wand Wizard Magic Wand, you can bring the magical world of Harry Potter to life. This wand will enable you to fully experience the enchantment and wonder of the wizarding world, regardless of whether you belong to the Gryffindor, Slytherin, Hufflepuff, or Ravenclaw houses. Get yours now to start your own fantastic journeys!
Condition: New
Theme: Harry Potter
Department: Unisex
Type: Harry Potter Wands

Package:
1 Magic wand,
1 USB charging cable,
1 Instructions,
1 Tool kits,
1 Platform ticket.

Be Maskura Fit
Our Happy Hoopers
30 Minutes Daily Fun Workout
The smart hula hoop counts your burned calories, tracks how long you work out, and records other vital information.
Easy Installation Process
Our Smart Weighted Hula Hoop has a carefully planned design with 27 knots placed in hoop's circumference.
27 Detachable Knots
Our Smart Weighted Hula Hoop has a carefully planned design with 27 knots placed in hoop's circumference.
Let customers speak for us
My kid is a huge Harry Potter fan. I just gifted him. and he loved it. You need to follow the instructions a bit before using it. the quality is everything
Shark Shaver Pro - Platinum Electric Skull Shaver For Head & Face
Best Electric Men's Shaver