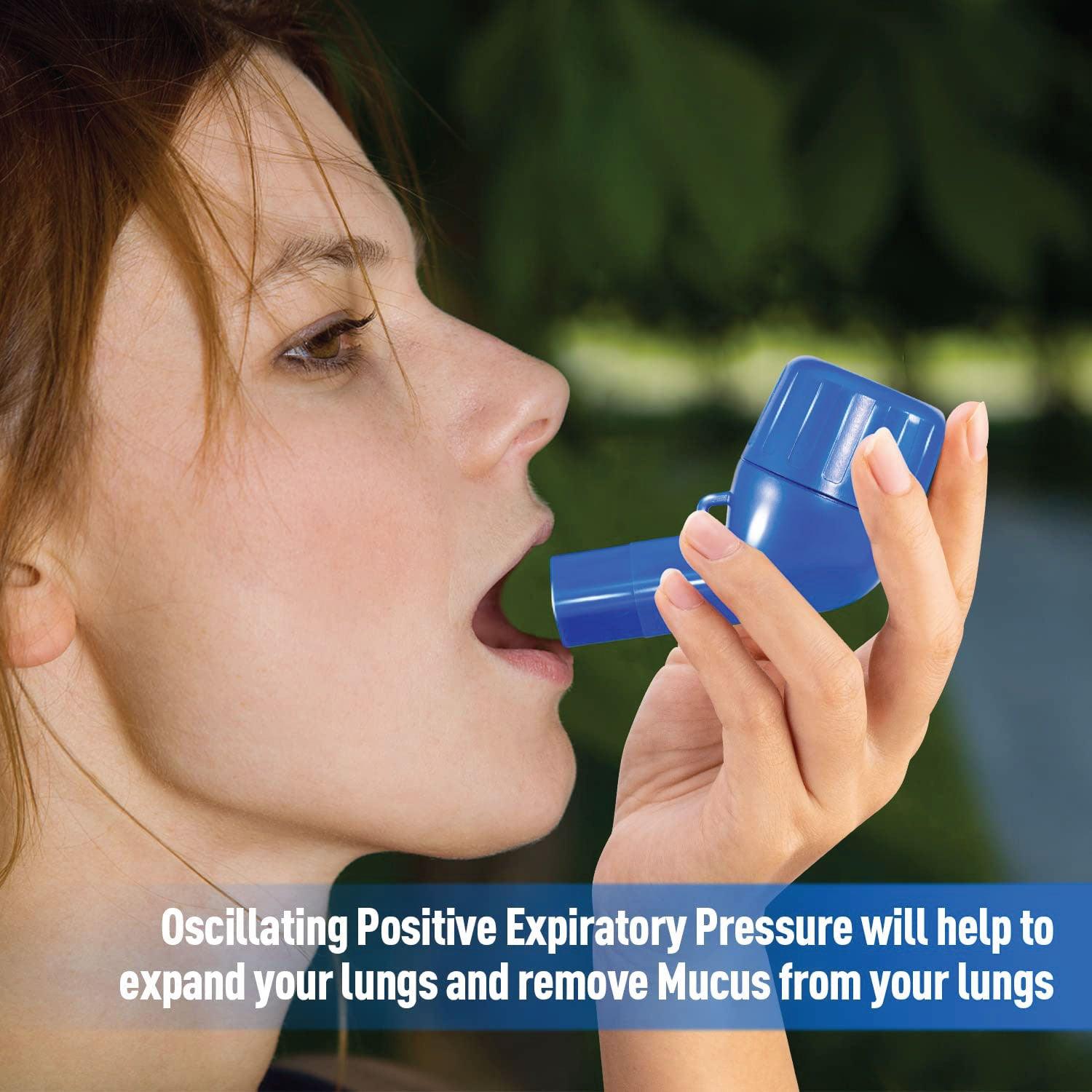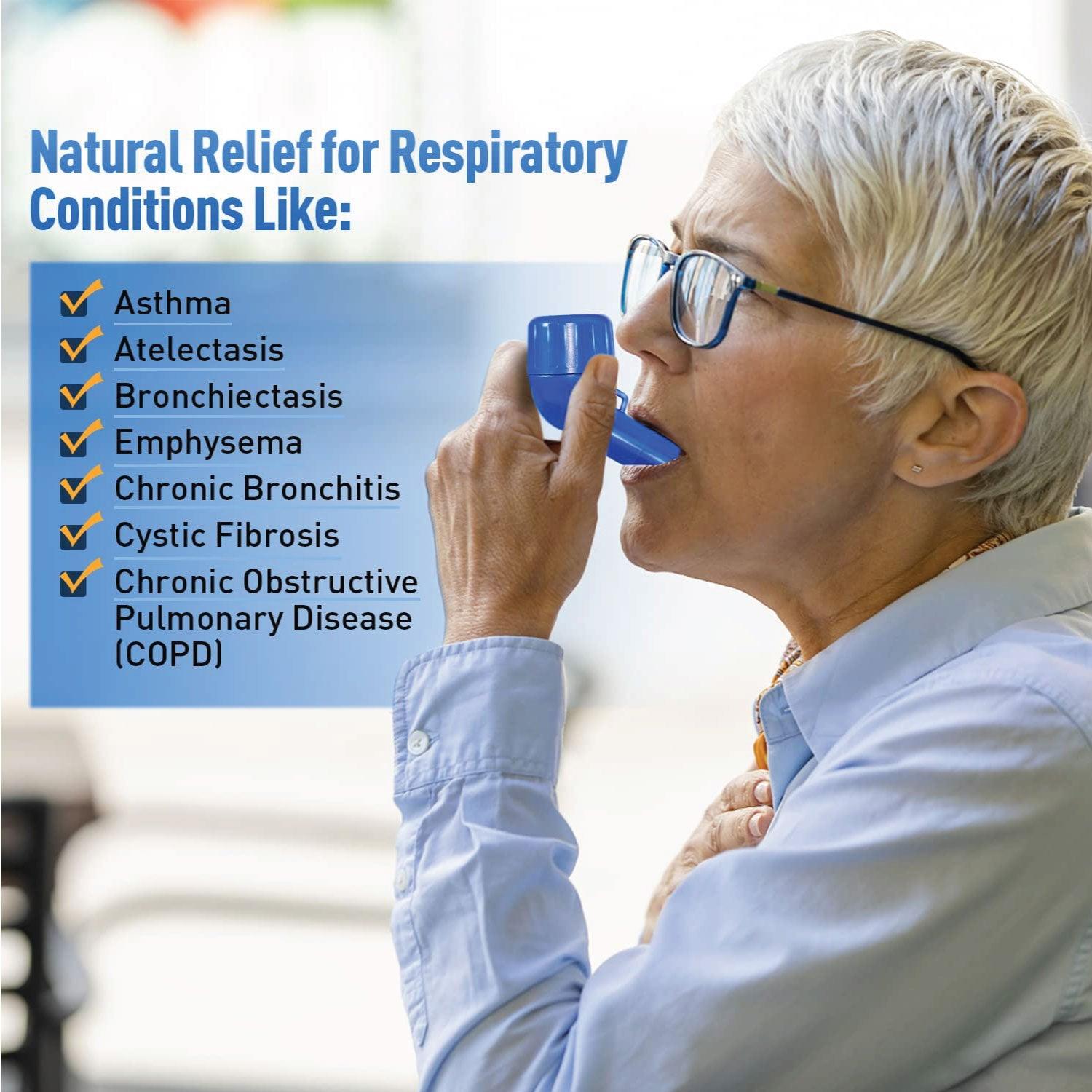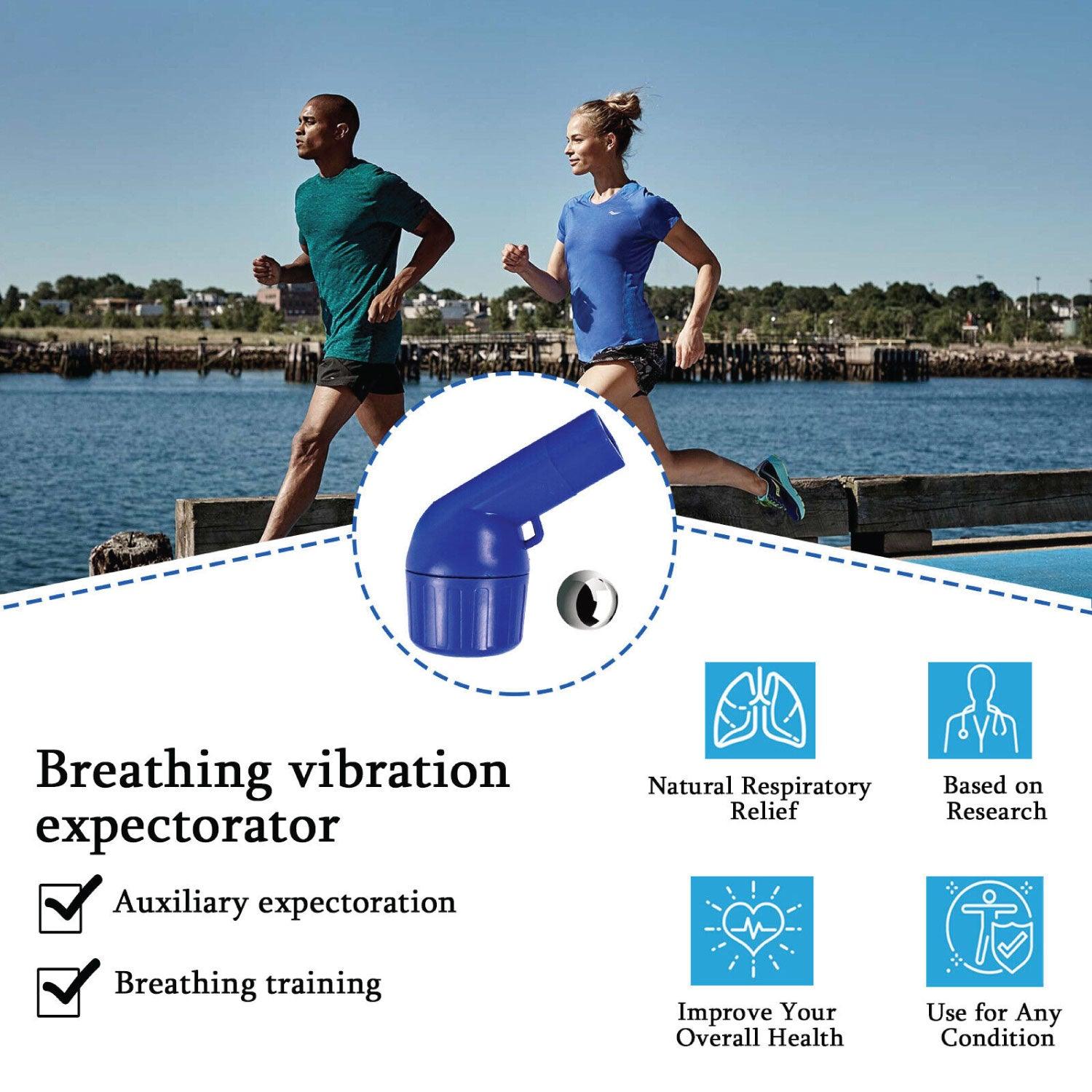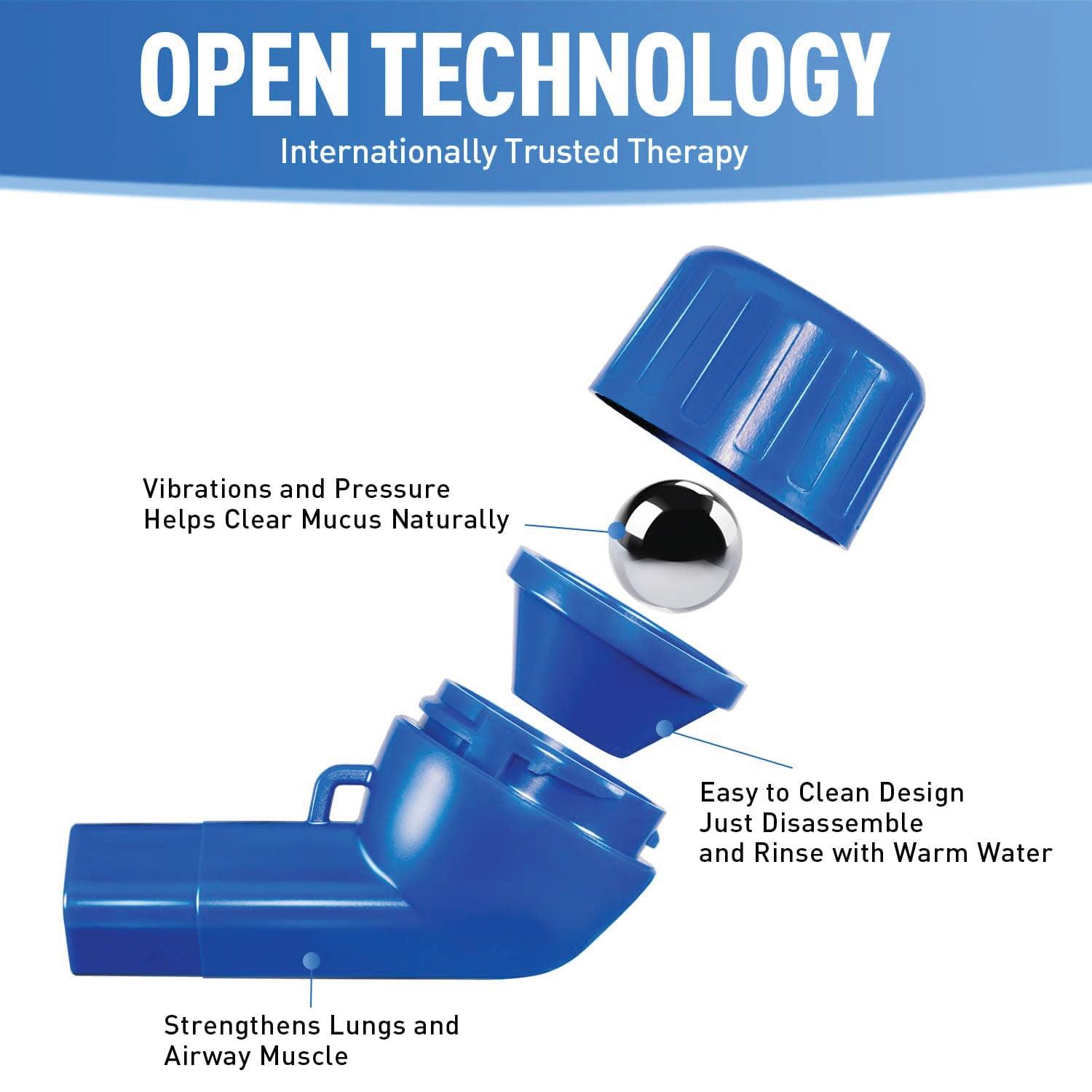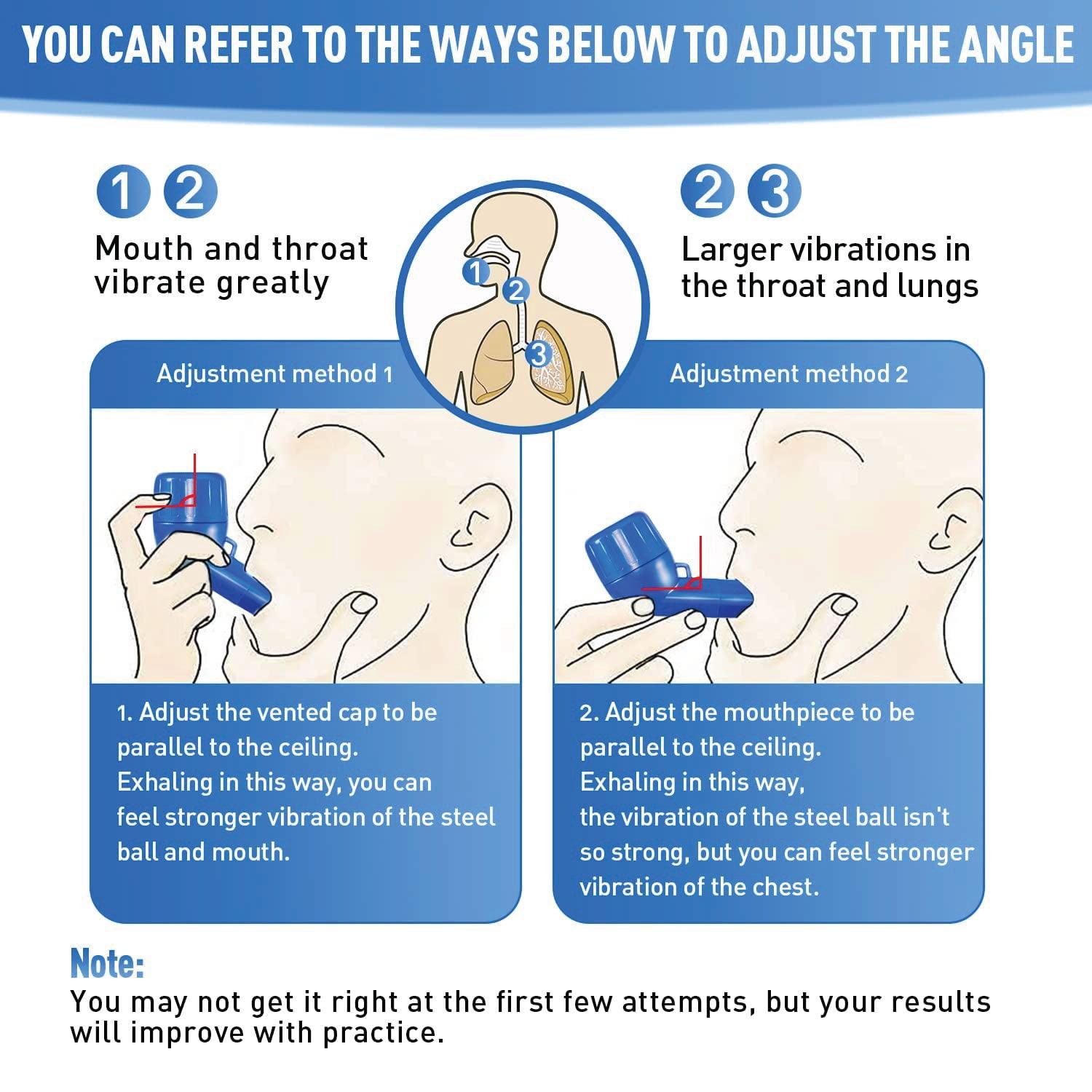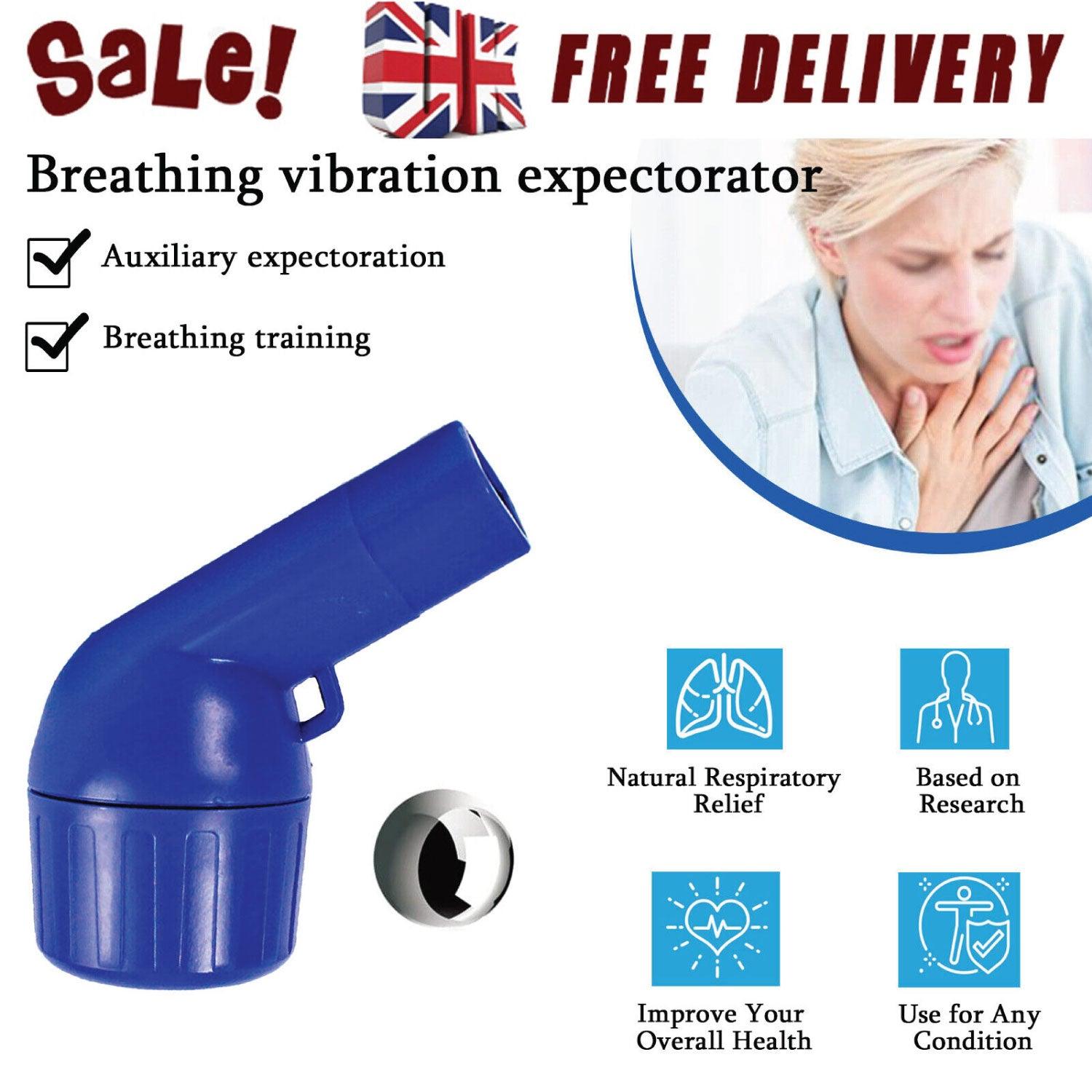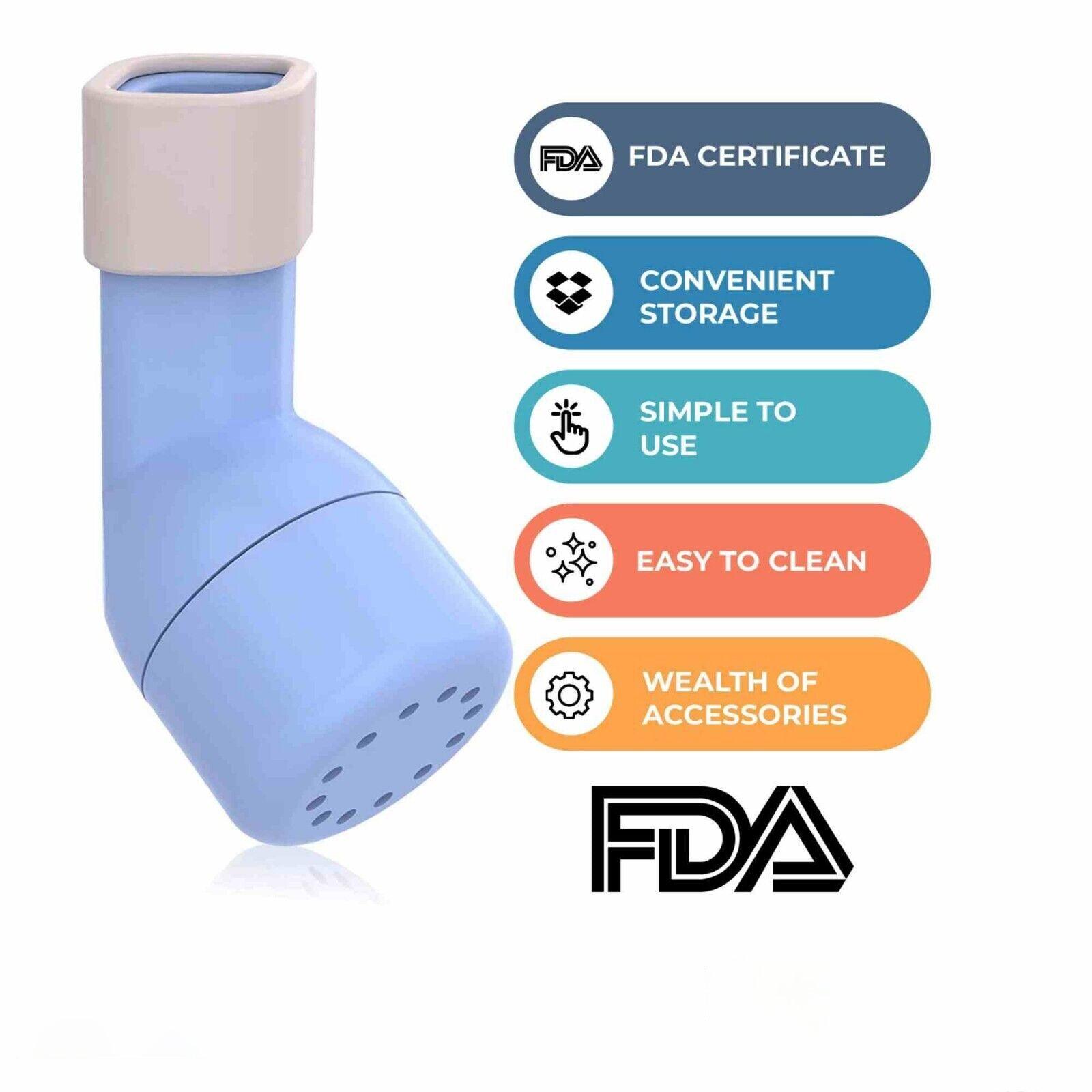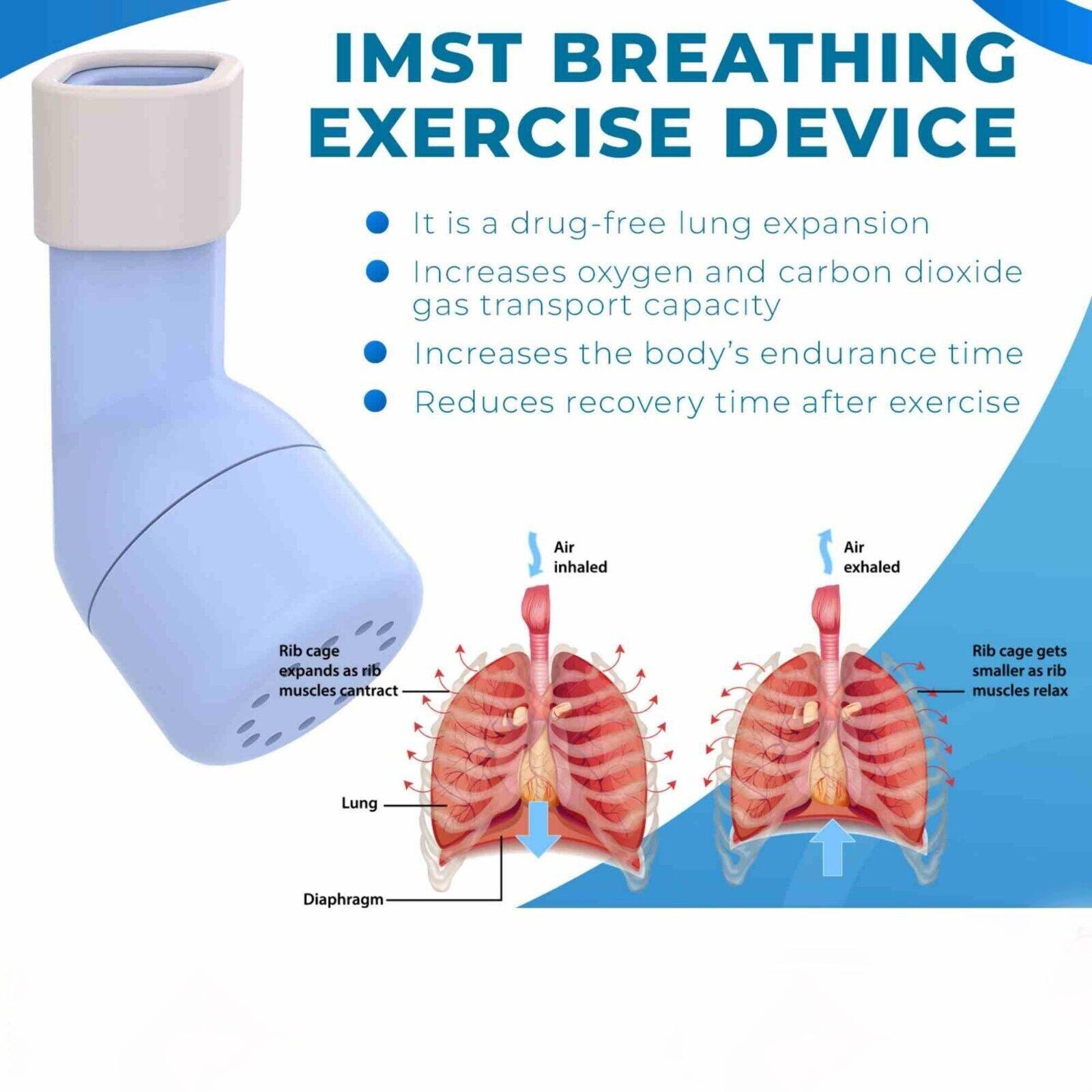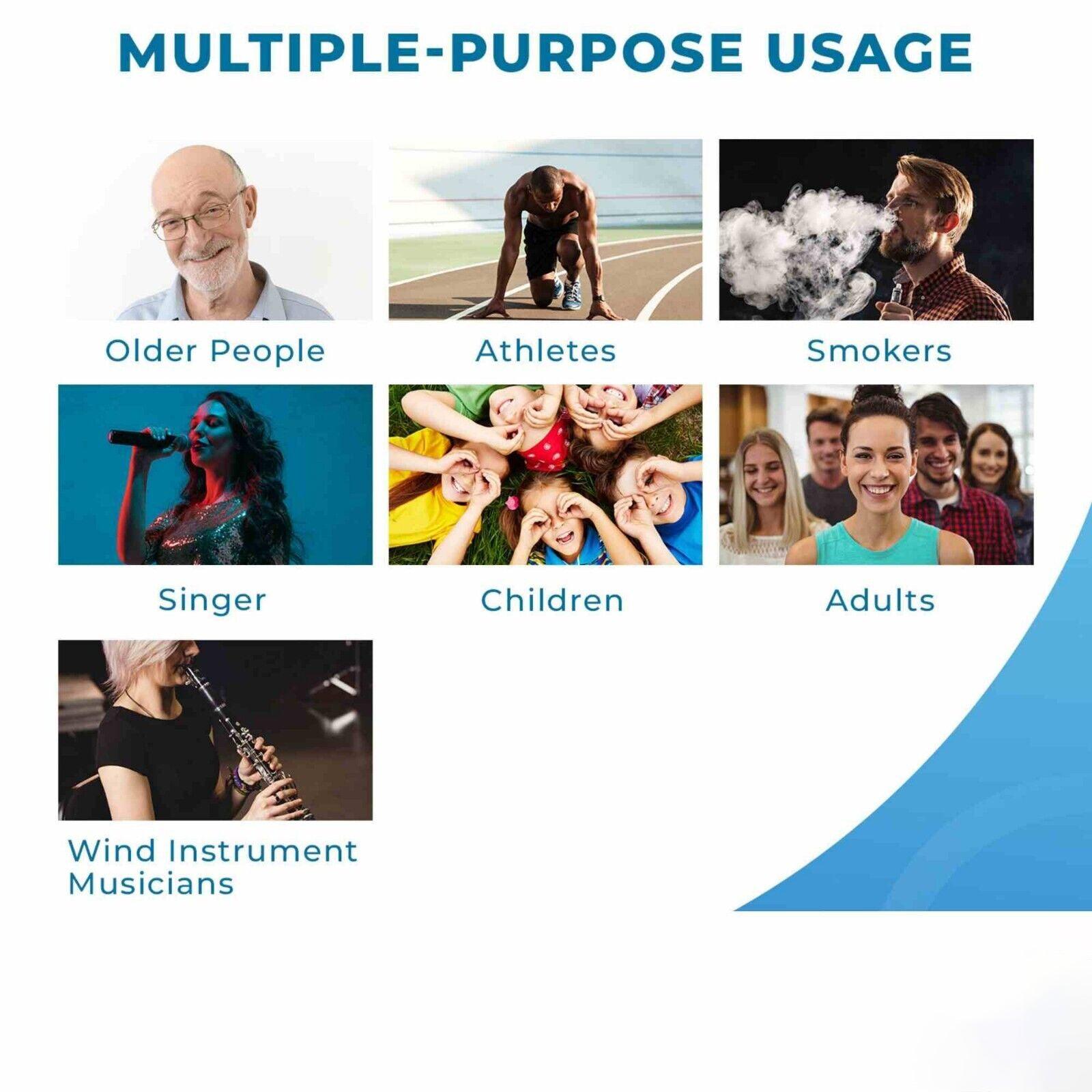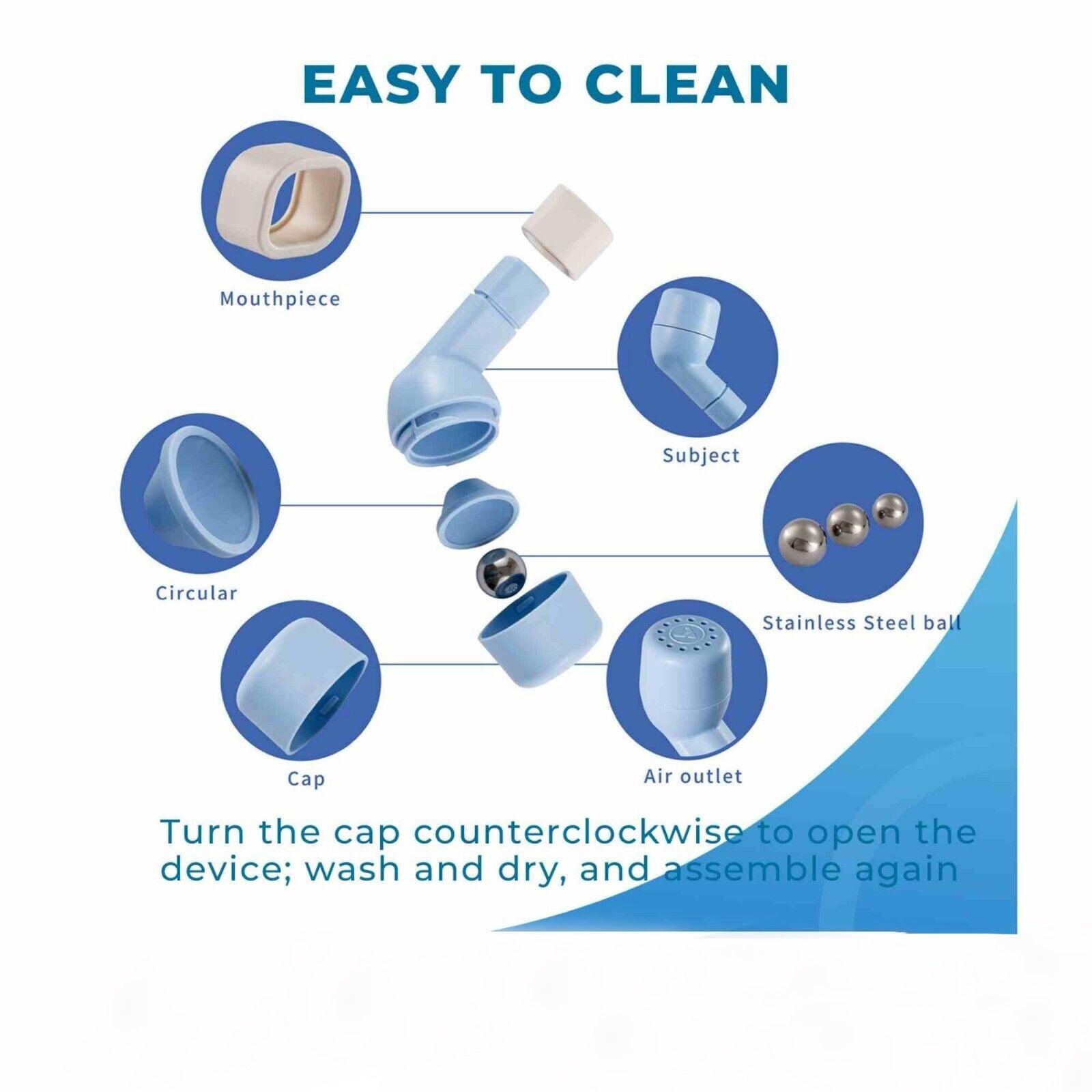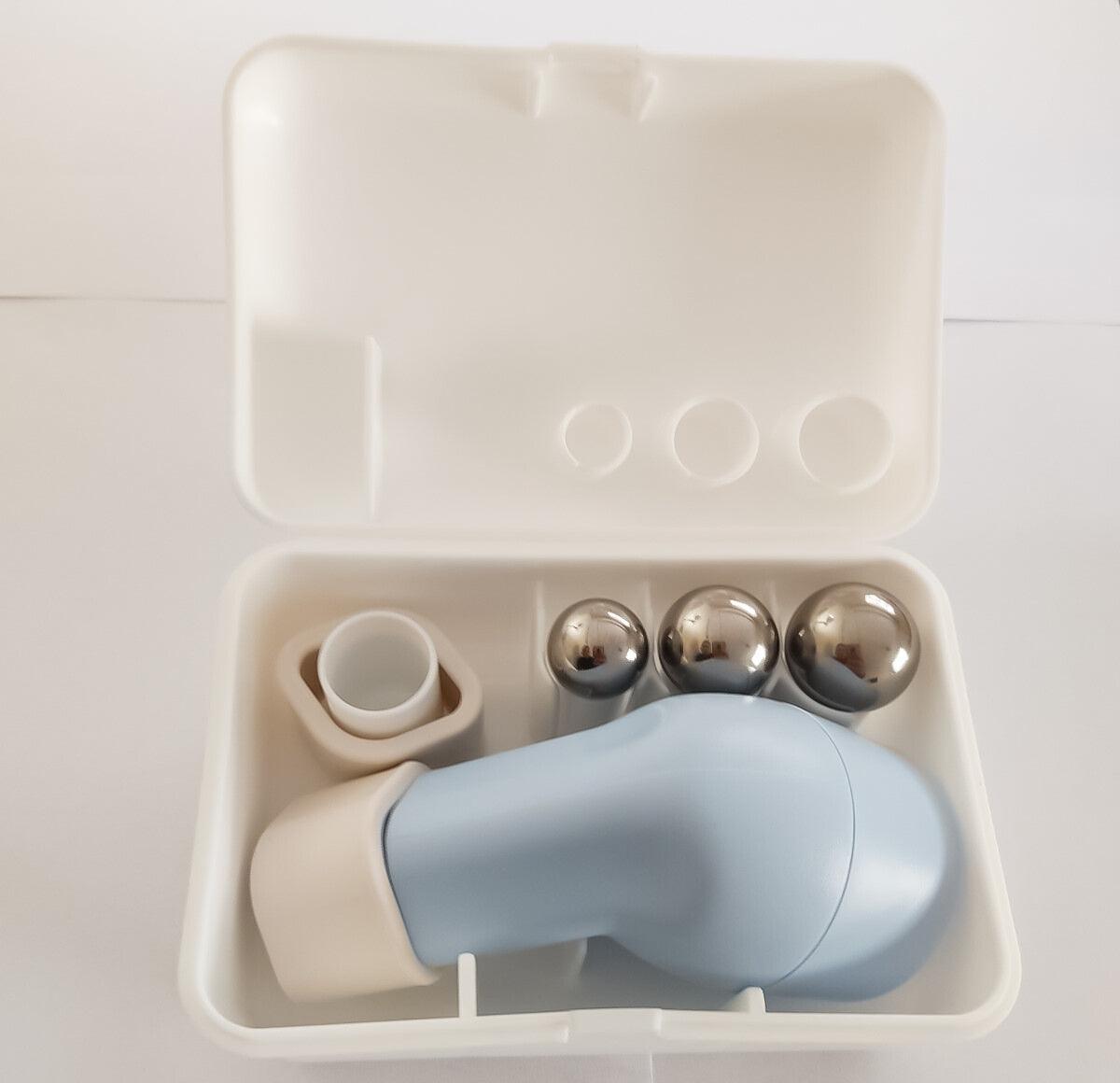 Lung Exerciser Device - Lung Exerciser & Mucus Remover - Naturally Clear Mucus with The Breathing Exerciser Device, Perfect Treatment Aid

About this item :
Lung Exerciser Device, An incentive spirometer is a tool that can aid in lung development. If you need a spirometer after surgery, your doctor might provide it for you to take home. An incentive spirometer can help people with lung diseases like COPD keep their lungs clear of fluid and active.
Designed To Help Train Lungs:
This lung exerciser machine can promote gas exchange, strengthen the lungs, lessen shortness of breath, and enhance the quality of life.
Breathing Aids for Lungs:
a portable natural device that uses positive expiratory. Its internal diaphragm and stainless steel ball-bearing produce pressure and vibration that help to release mucus from your throat and airways. Coughing can then be used to cough out mucus.
Independent, Drug-Free Therapy Mucus Remover-Applied OPEP, a treatment that is widely respected. In order to better clear mucus, continued use can aid in loosening phlegm and encouraging coughing.
Utilized for Asthma, Atelectasis, Bronchitis, Cystic Fibrosis, and Other Respiratory Conditions, This Lung Cleaner Is An Invaluable Tool For Anyone Suffering From Respiratory Issues.
Our breathing aids are universal for the majority of users and have one stainless steel ball-bearing maximum positive pressure based on your present health, and lung capacity.
Easy To Use Lung Exerciser Device
Our mucus cleaning tool is simple, effective, and quick to clear out excess mucus. It starts working immediately and is portable enough for you to take with you wherever you go. Most individuals just use it 1-2 times a day for 5-10 minutes.
Portable Lung Exerciser Device:
This equipment for lung health is portable and lightweight, so you may use it anywhere.
Easy to Clean Lung Exerciser Device:
The mucus-clearing device's accessories can all be removed for convenient cleaning at any time.
Adjustable Resistance for Maximum Potential:
Use the various steel balls to alter the positive pressure between the lowest and highest settings.
Trusted by Medical Professionals:
Since 2009, hospitals have begun using this mucus extractor. Without refills or batteries, it uses OPEP technology to harness vibrations and positive air pressure to cleanse the lungs and remove mucus.
Tips:
Although this mucus relief tool can ease symptoms, it cannot replace medication. Please use it as directed by your physician. 
You May Check It Out: Oxygen Monitor Pulse Oximeter Blood Saturation

Condition: New
Type: Perfect Treatment Aid
Colour: Blue
Stainless Steel balls: 1 Ball & 3 Balls

Be Maskura Fit
Our Happy Hoopers
30 Minutes Daily Fun Workout
The smart hula hoop counts your burned calories, tracks how long you work out, and records other vital information.
Easy Installation Process
Our Smart Weighted Hula Hoop has a carefully planned design with 27 knots placed in hoop's circumference.
27 Detachable Knots
Our Smart Weighted Hula Hoop has a carefully planned design with 27 knots placed in hoop's circumference.
Let customers speak for us
Works well
I can carry it in my pocket and use it frequently. This breath easy lungs exercise support your lungs and for breathing under water.
It does great job🤎
Excellent purchase and I already feel like I've improved (after just one use). But since getting a consistent flutter does need some expertise, it will be a matter of "practice makes perfect." The two different weighted balls are a bonus, and I like how simple it is to clean. I'm willing to get used to the mouthpiece's shape for the amount paid even if it's not particularly attractive and the diamond-shaped mouthpiece takes some getting used to. In conclusion, it's a terrific piece of equipment, and I'm very, very happy with it.
Lung exerciser
The device's 'lung exerciser' component, and even after reading some studies on the possible outcomes of equipment of a similar nature, I'm still not quite convinced. However, it works excellently as a tool for clearing your throat of that unpleasant, claggy mucus.
Satisfy
Although it was satisfying to finally get rid of the clog in my throat, you have been forewarned that said clog definitely ended up at the tool's tip and was disgusting.
User-friendly
Although the mouthpiece could be a bit more user-friendly, it overall does the job well and is extremely fairly priced, so what more could you ask for? Does everything it promised it would do.
Shark Shaver Pro - Platinum Electric Skull Shaver For Head & Face
Best Electric Men's Shaver