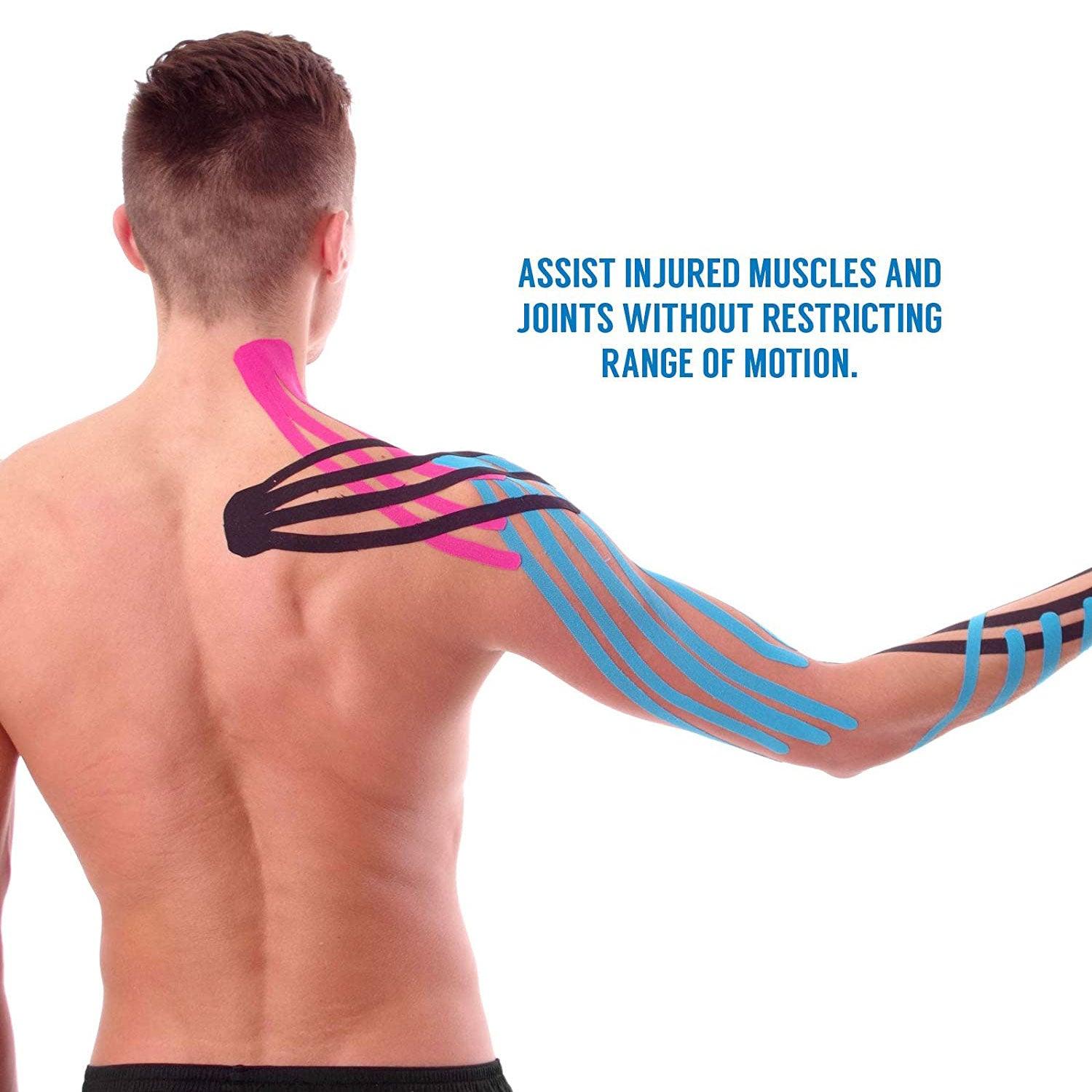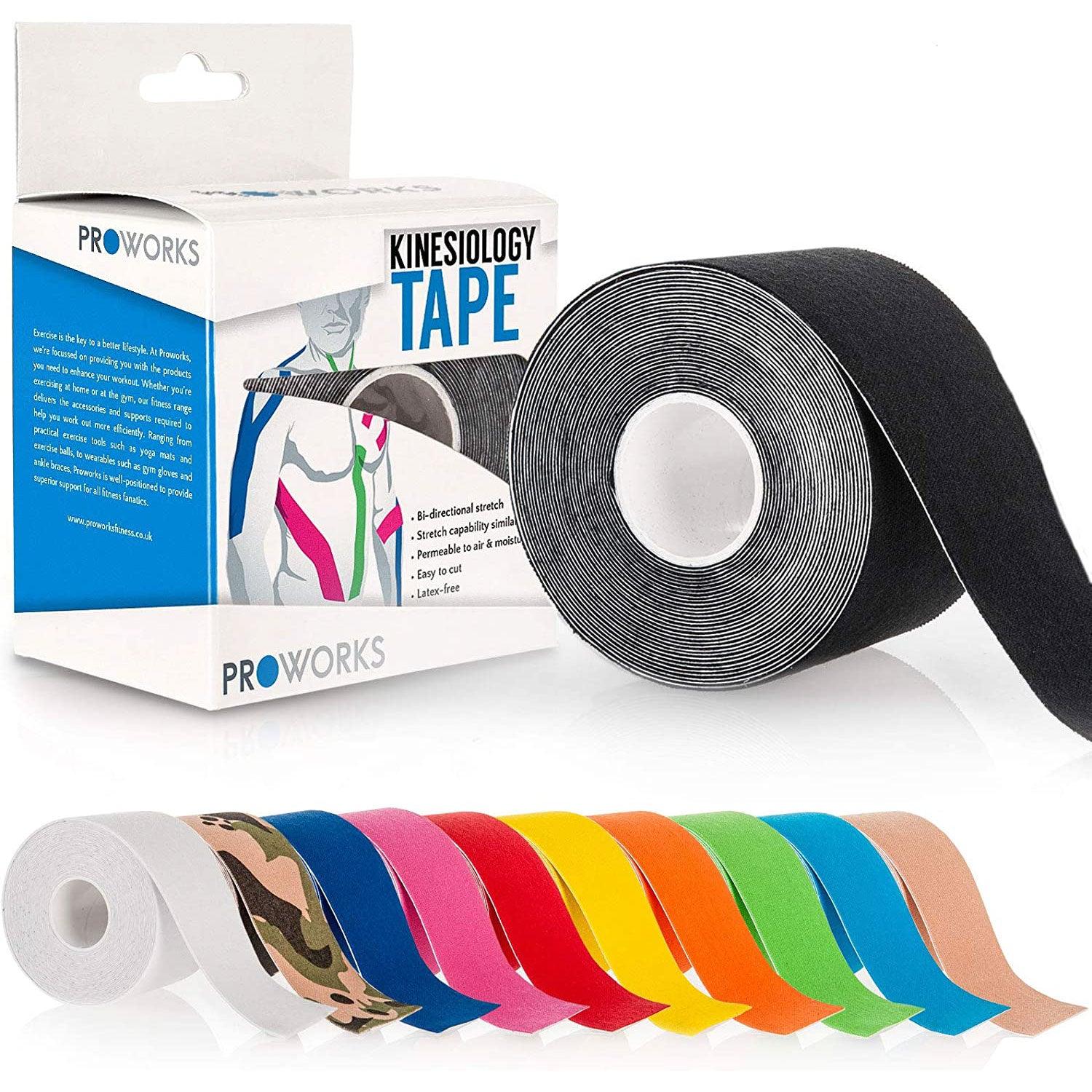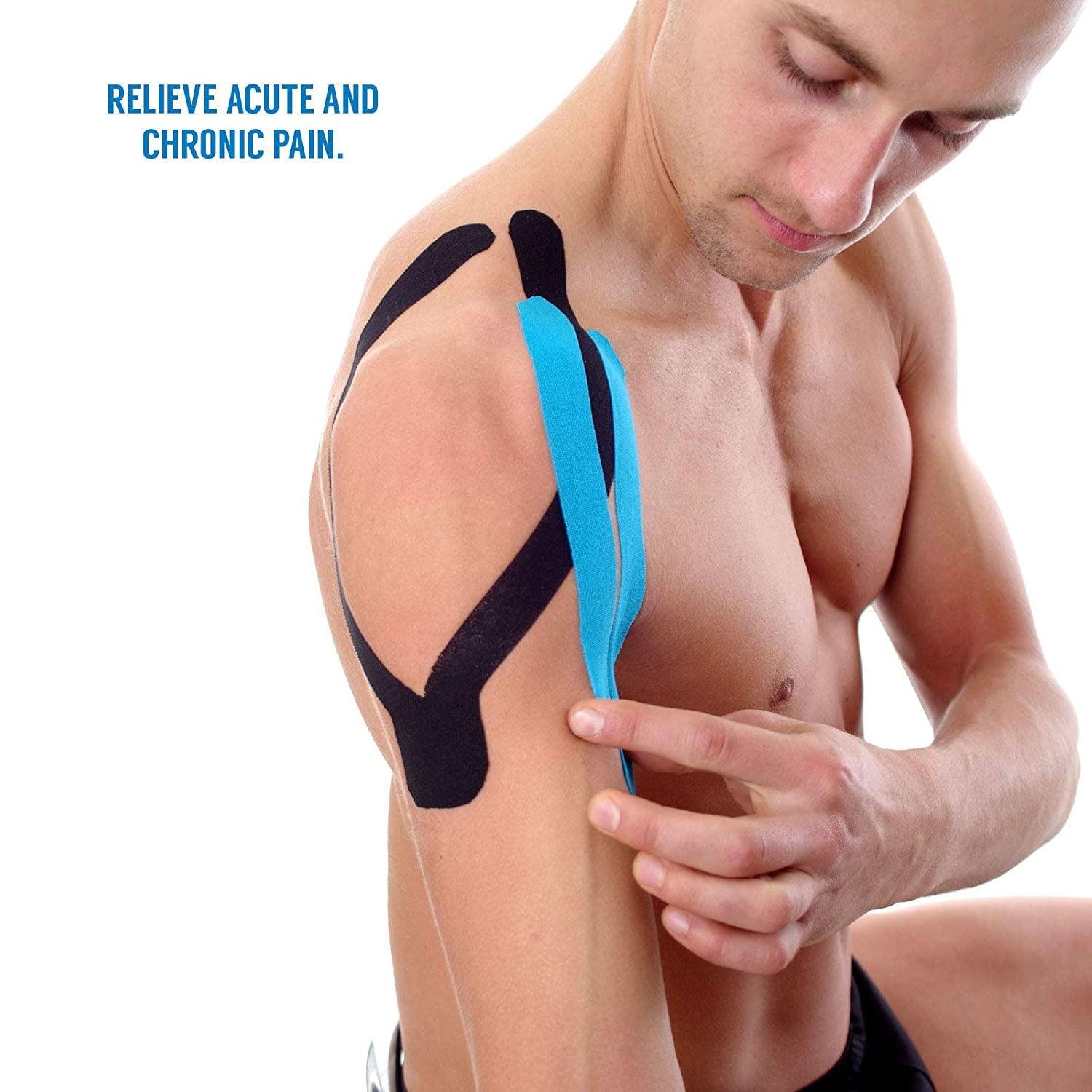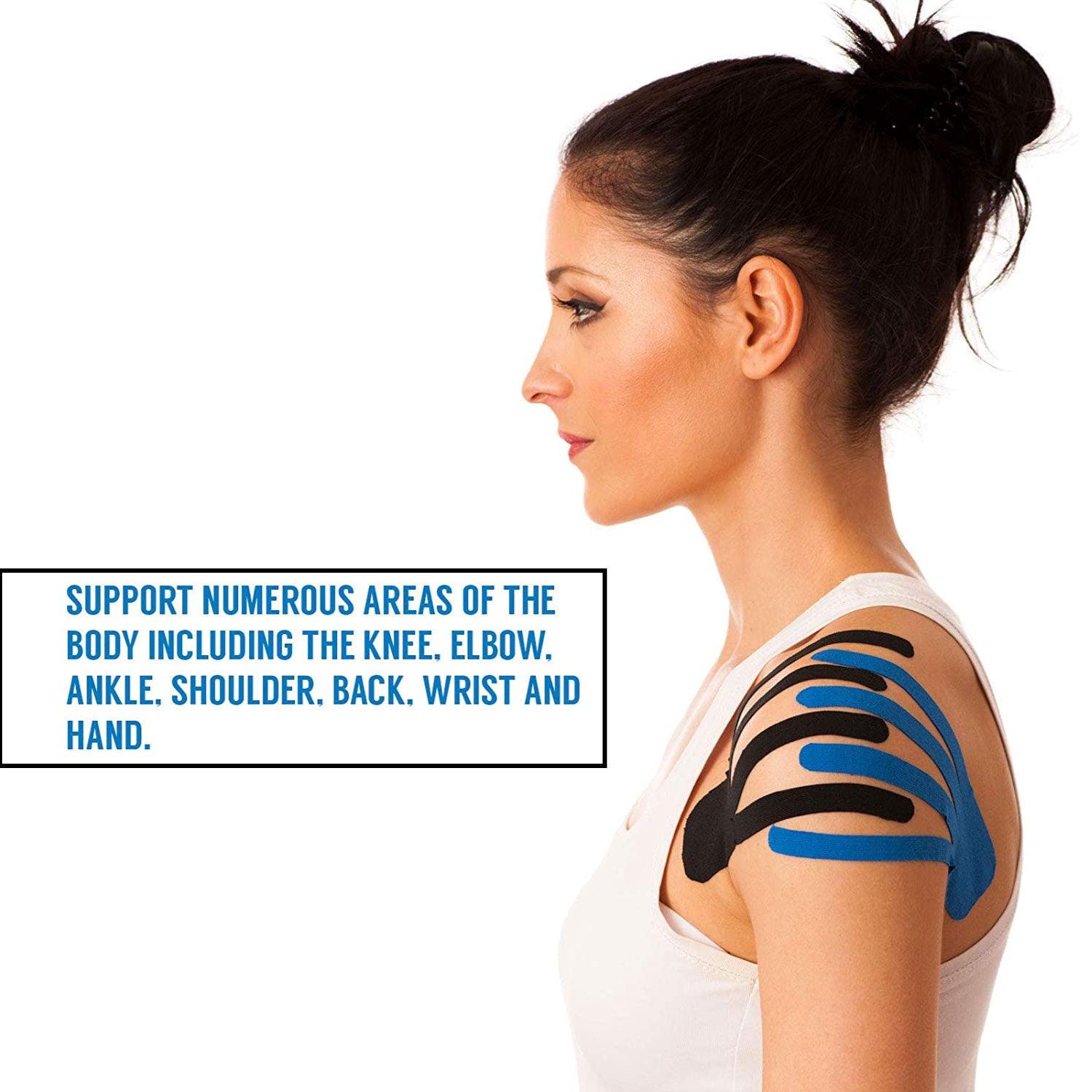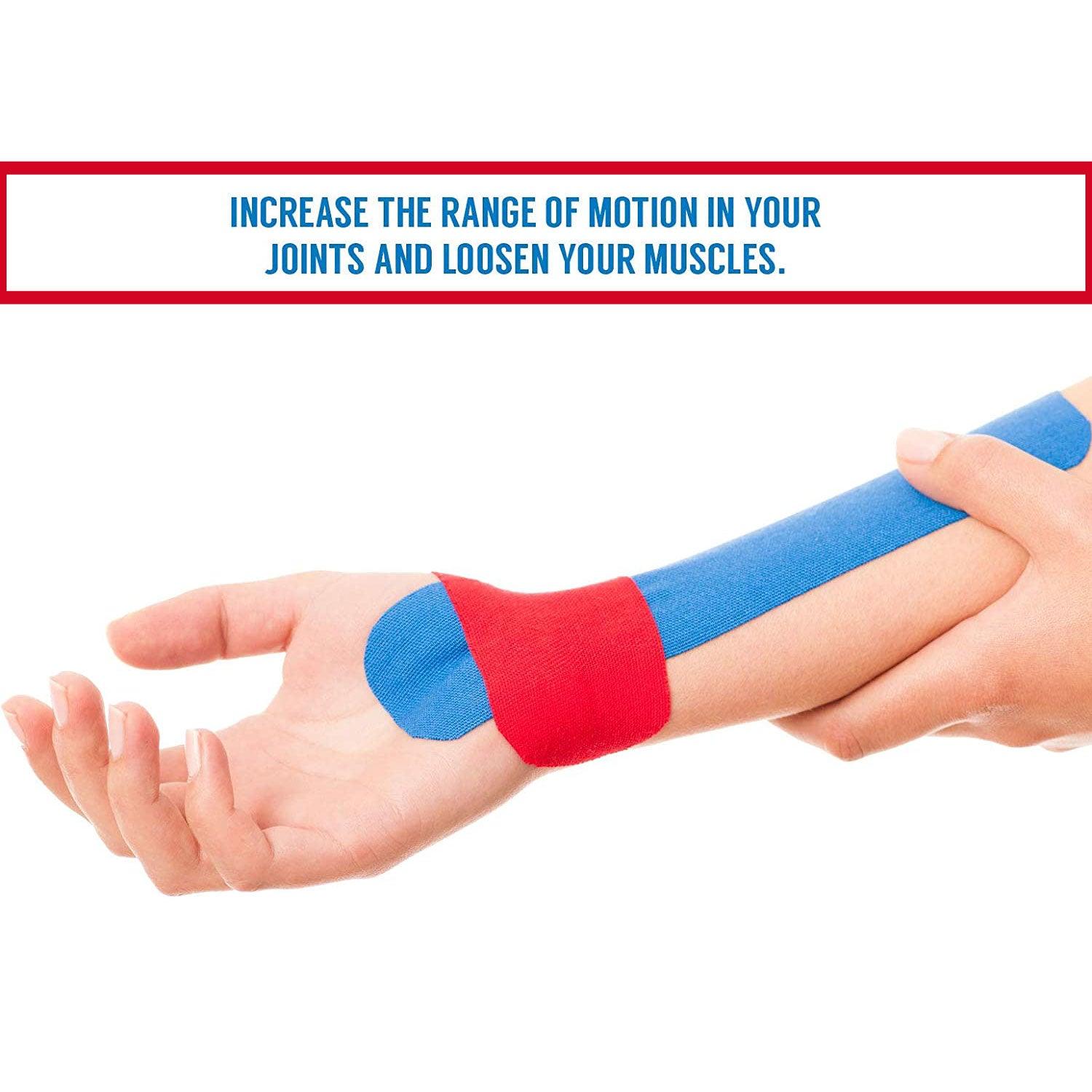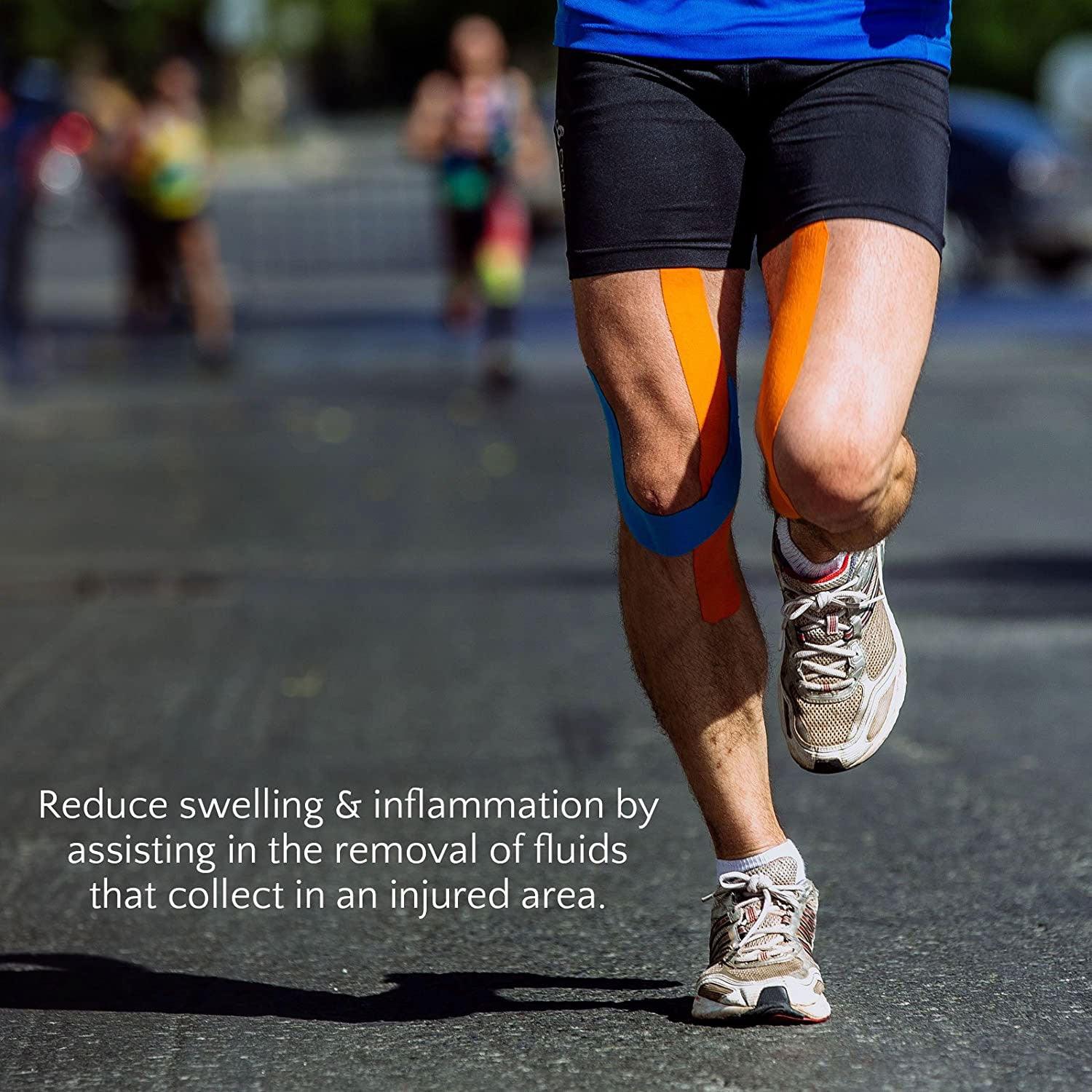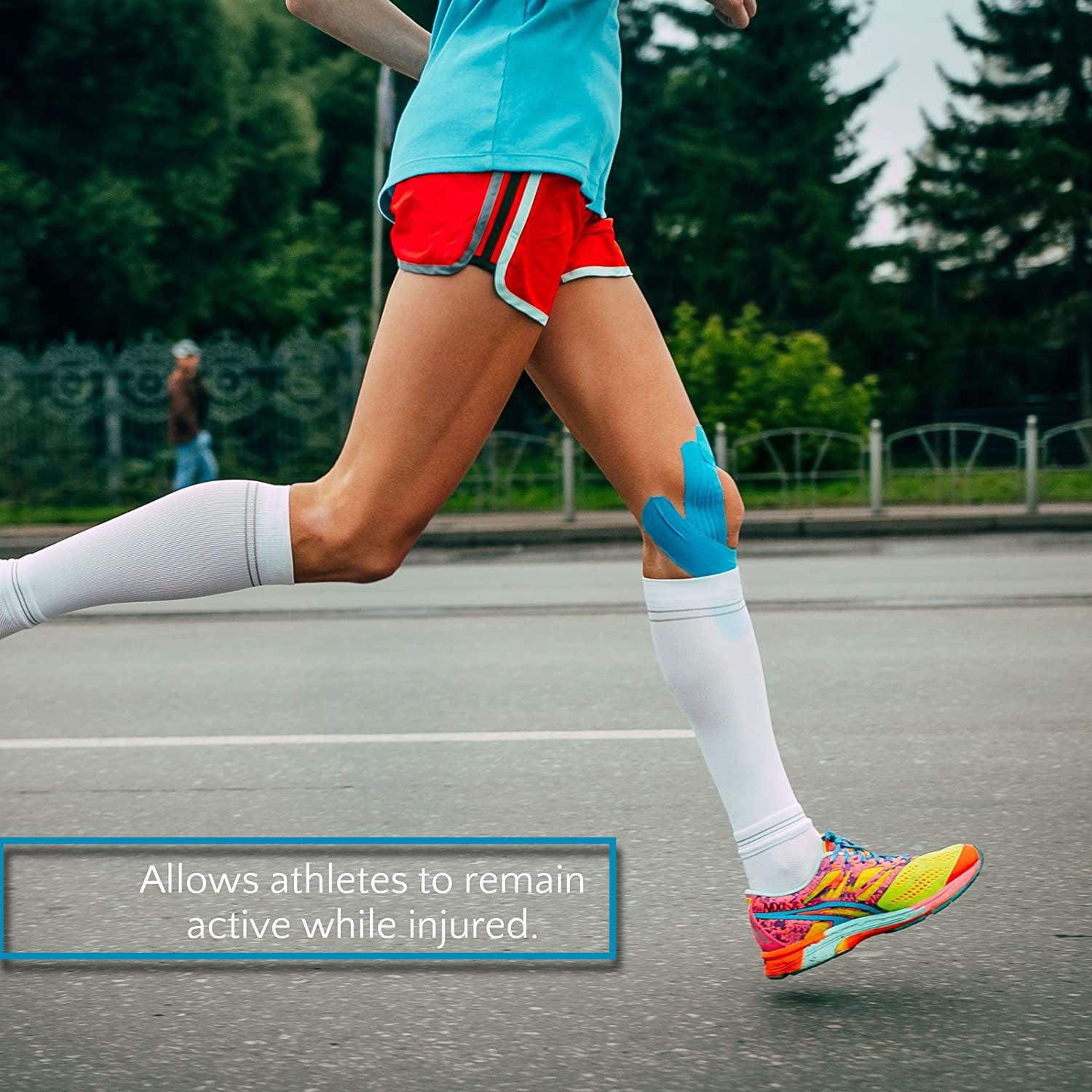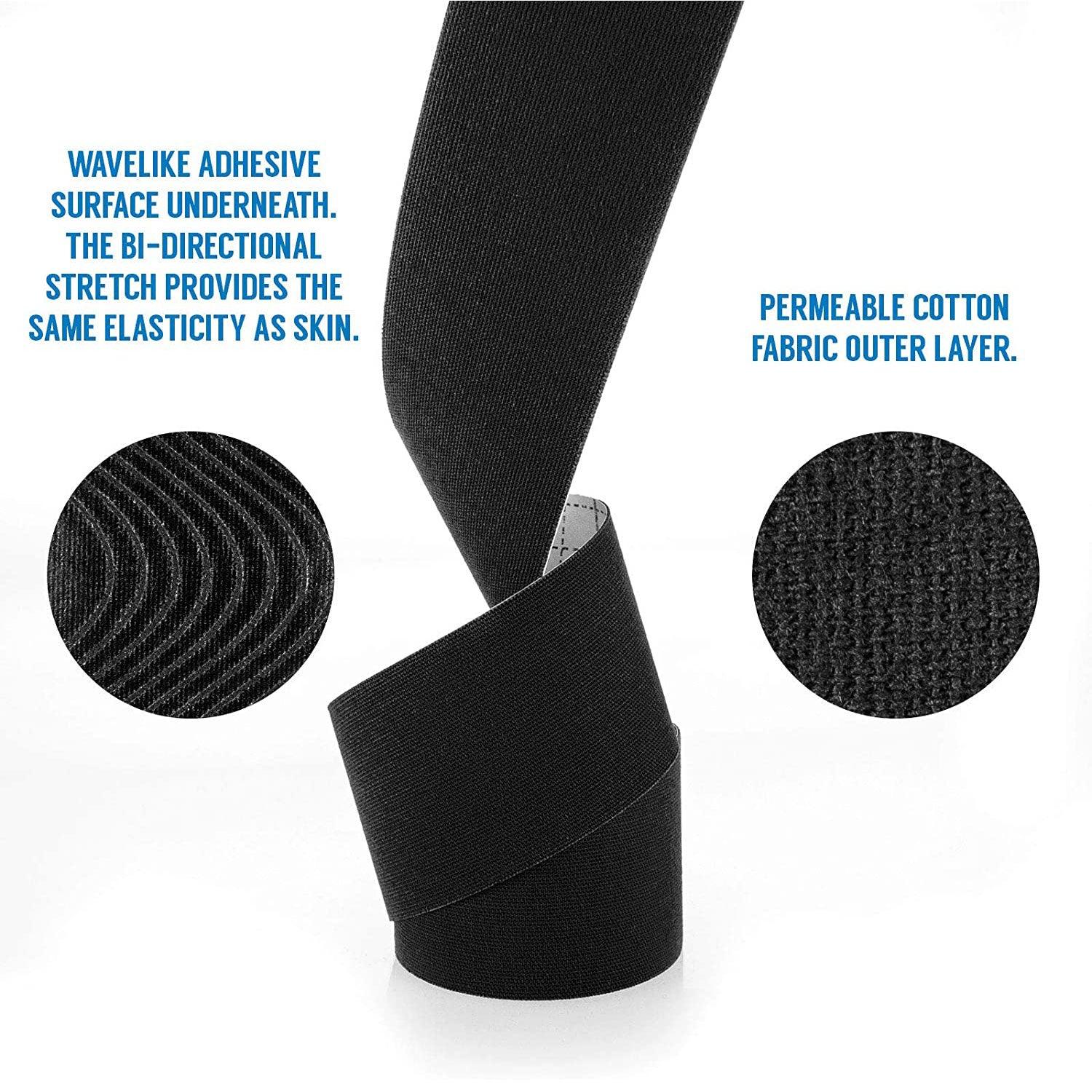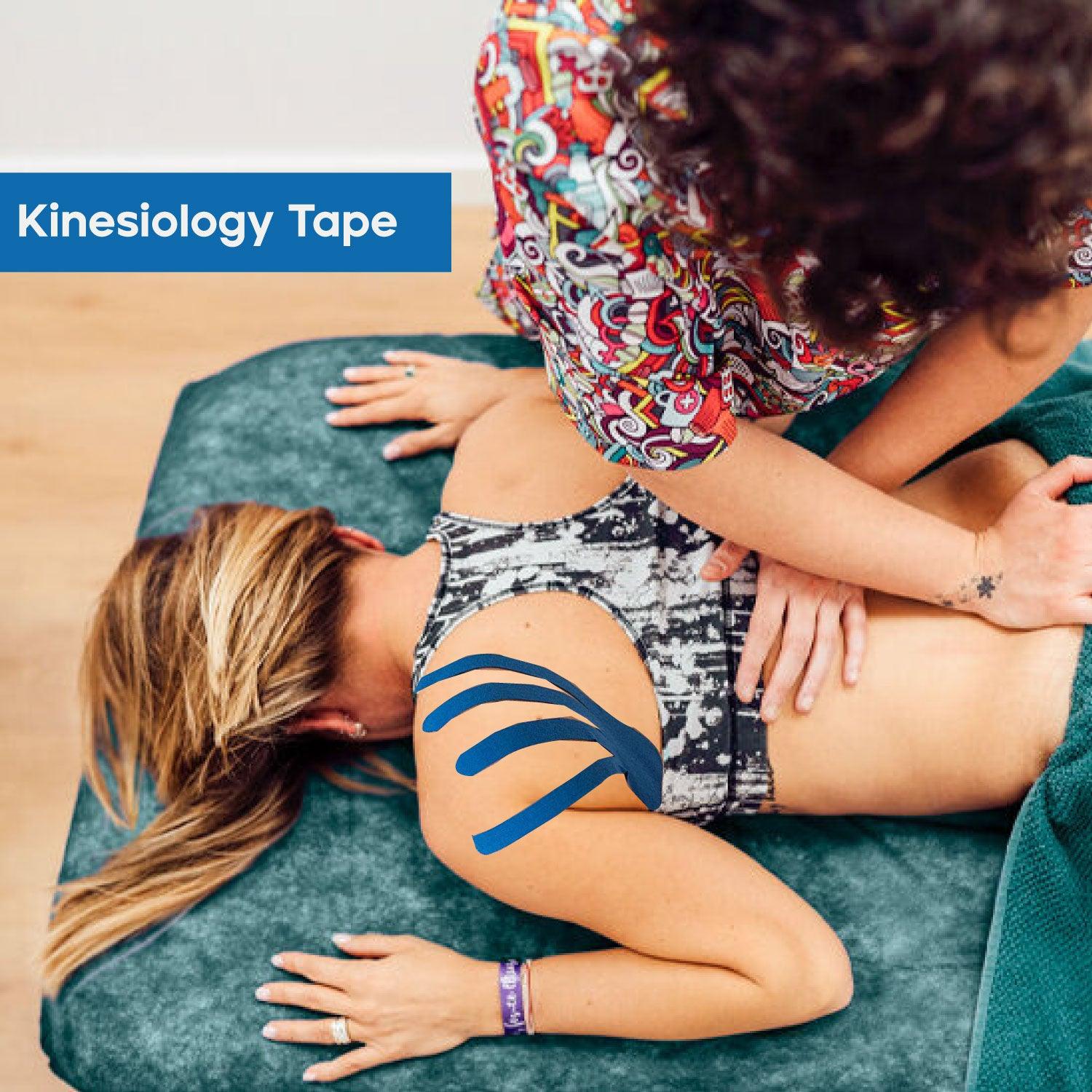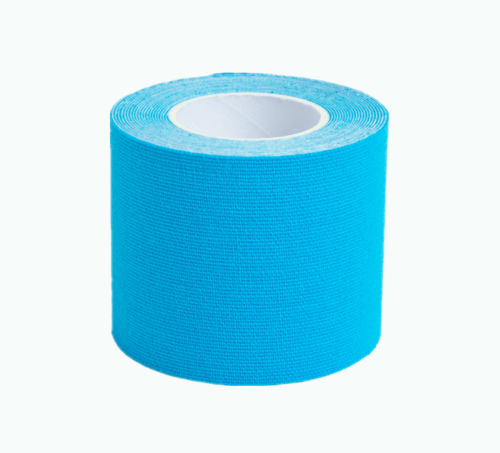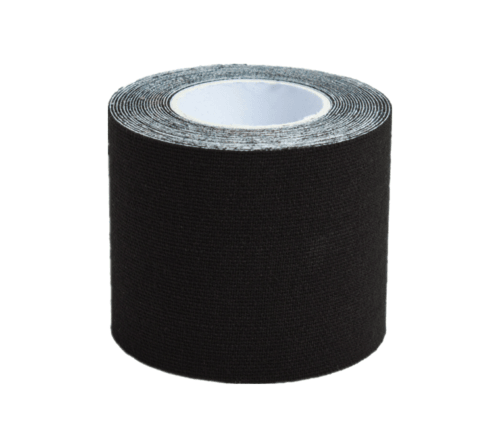 Muscle Support Tape - Proworks Kinesiology Tape | 5m Roll of Elastic Muscle Support Tape for Exercise, Sports & Injury Recovery

About Muscle Support Tape
Muscle Support Tape or Proworks Kinesiology Tape, which is often flexible. It is intended to increase circulation and reduce discomfort without limiting mobility.
Exceptional muscle support kinesiology tape is made to be used when working out, playing sports, or receiving physiotherapy. That helps with injury prevention and rehabilitation.

High quality: Apply the performance tape to the injured area to support body movement while the wound is still healing, preventing the possibility of damaged or torn areas.
Reduce Delayed Onset of Muscle Pain: lessens soreness caused by lactic acid buildup after exercise. It speeds up the healing process.
Decrease Swelling: By creating a vacuum using the elastic qualities of the tape, the body's lymphatic and venous drainage systems are able to drain swollen or bruised damaged tissue.
Multi Use: K-Tape is used to treat injured areas and realign the body's structures for balanced loading movements, such as taping the scapula to correct rounded shoulders.

Body-plus is Used to Treat Various Musculoskeletal Injuries, Including: The Body-Plus is used to treat a variety of musculoskeletal problems, including patellar tendinopathy, postural injuries, lower back pain, running injuries, and shoulder, knee, hip, and plantar fasciitis. It is also used to treat acute muscle tears, sports injuries, and many other injuries that are similar and available in four colors and several sizes.

Simple to Remove: Wait between five and ten minutes after putting the baby oil on the tape. Next, carefully pull the tape in the direction that your hair is growing while maintaining a tight skin barrier. You can also substitute warm, soapy water for baby oil by following the same steps. 5 centimeters by 5 meters. Roll Materials: 95% cotton, 5% spandex, a water-resistant adhesive layer, and a water-resistant adhesive layer. Easy to apply.

Greater performance and protection for the spine, shoulders, neck, elbows, chest, wrists, hands, knees, and ankles, among other crucial body parts, will be the result of improved posture and form.

CAUTION: Tips to avoid skin irritation: Both excessive pressure and moisture retention can irritate the skin. Apply the tape an hour before engaging in physical activity, and don't strain it while doing so, to prevent this from happening. Before using the tape, the skin should be free of oil, sweat, and other lotions.
Condition: Brand-new
Modified Item: No
Custom Bundle: No
Featured Refinements: Sports Tape
Type: Kinesiology tapes
Sport: Fencing
Brand: KT TAPE

Be Maskura Fit
Our Happy Hoopers
30 Minutes Daily Fun Workout
The smart hula hoop counts your burned calories, tracks how long you work out, and records other vital information.
Easy Installation Process
Our Smart Weighted Hula Hoop has a carefully planned design with 27 knots placed in hoop's circumference.
27 Detachable Knots
Our Smart Weighted Hula Hoop has a carefully planned design with 27 knots placed in hoop's circumference.
Let customers speak for us
Shark Shaver Pro - Platinum Electric Skull Shaver For Head & Face
Best Electric Men's Shaver