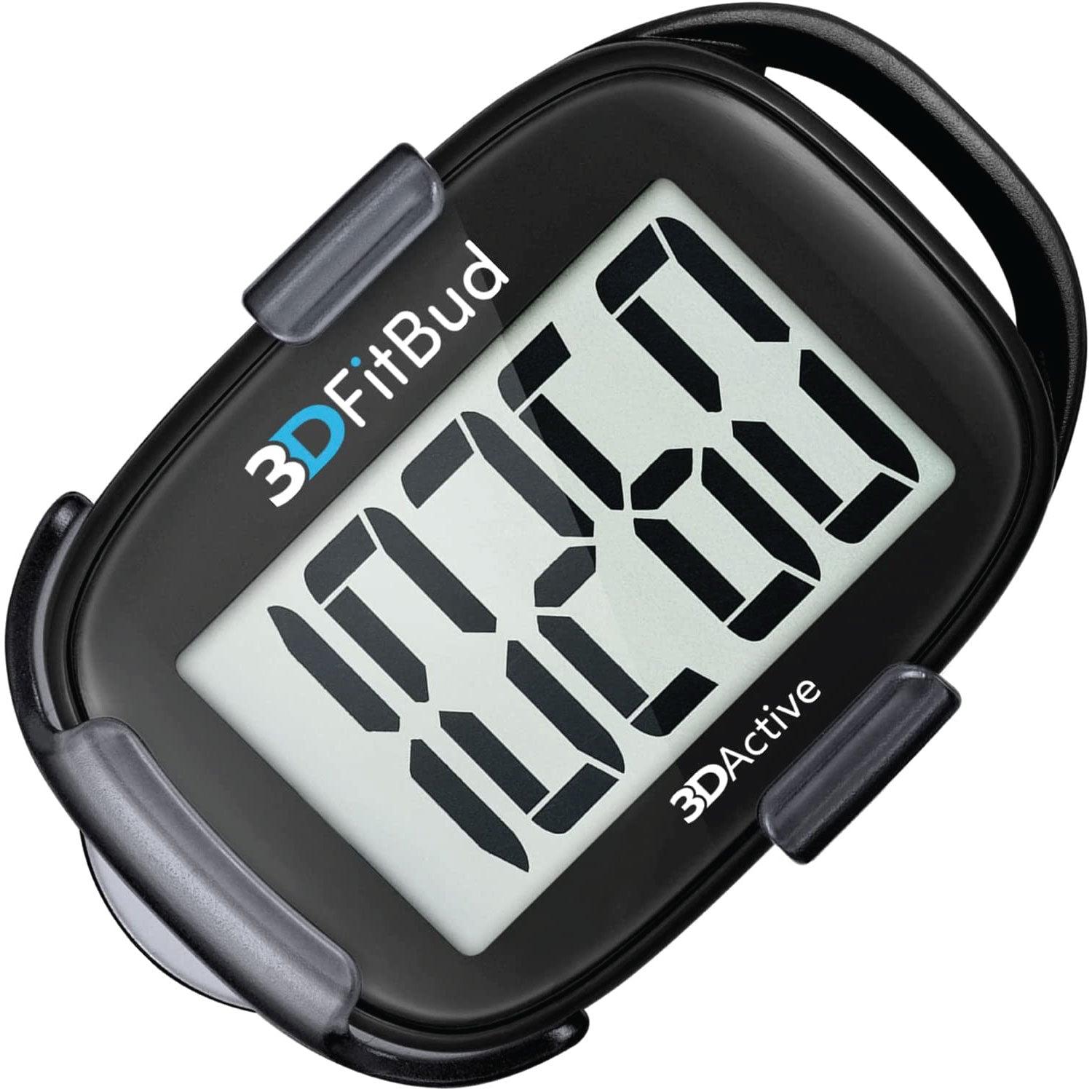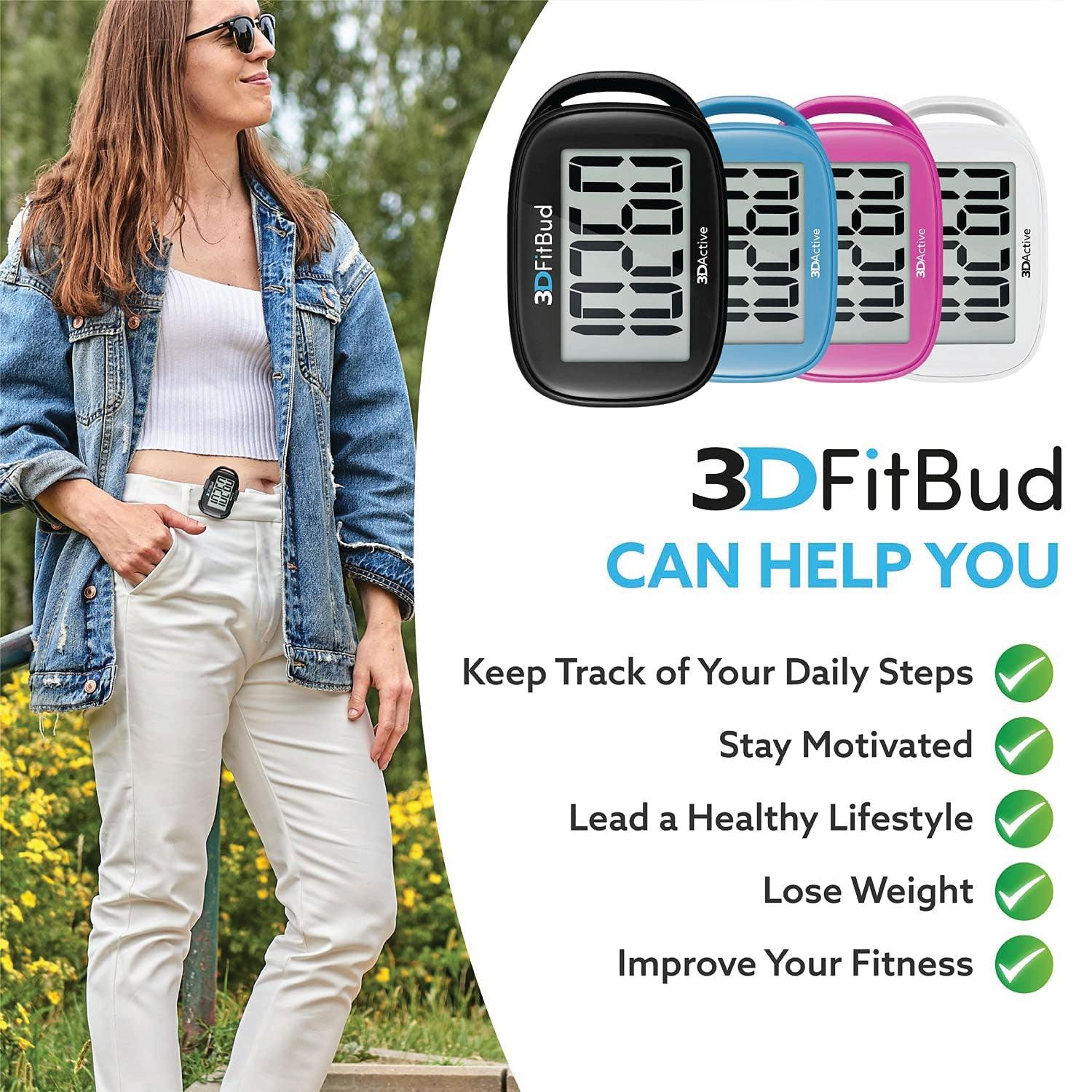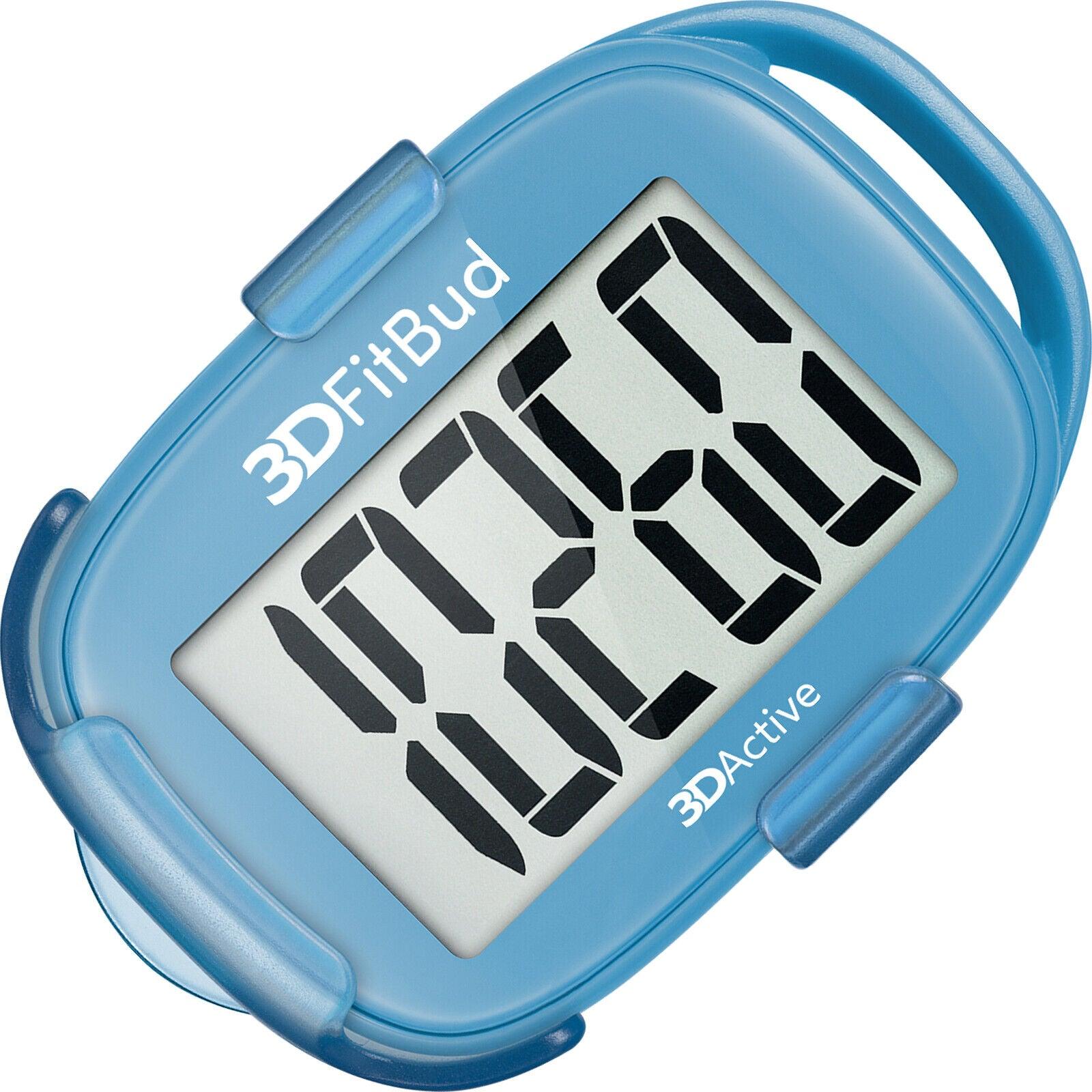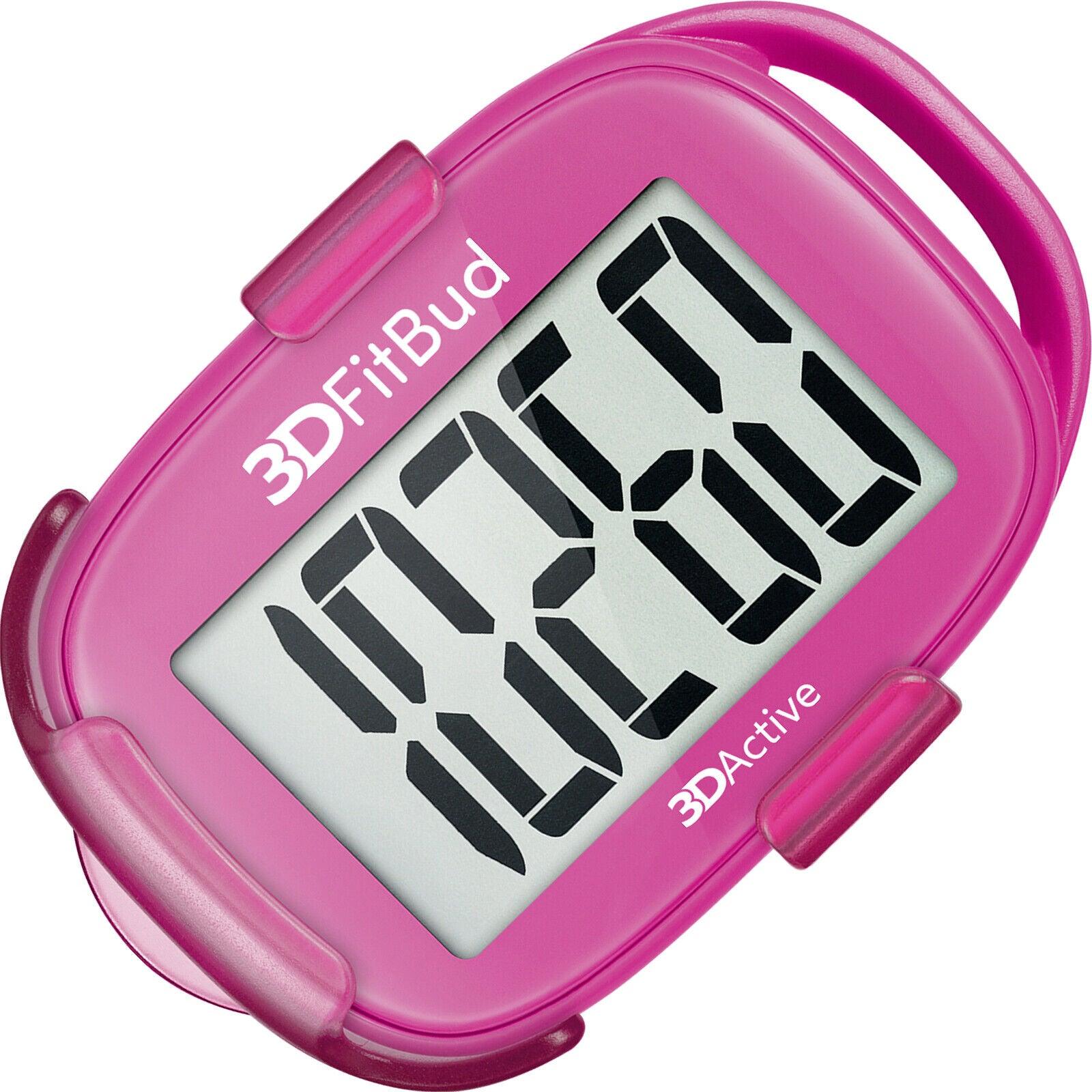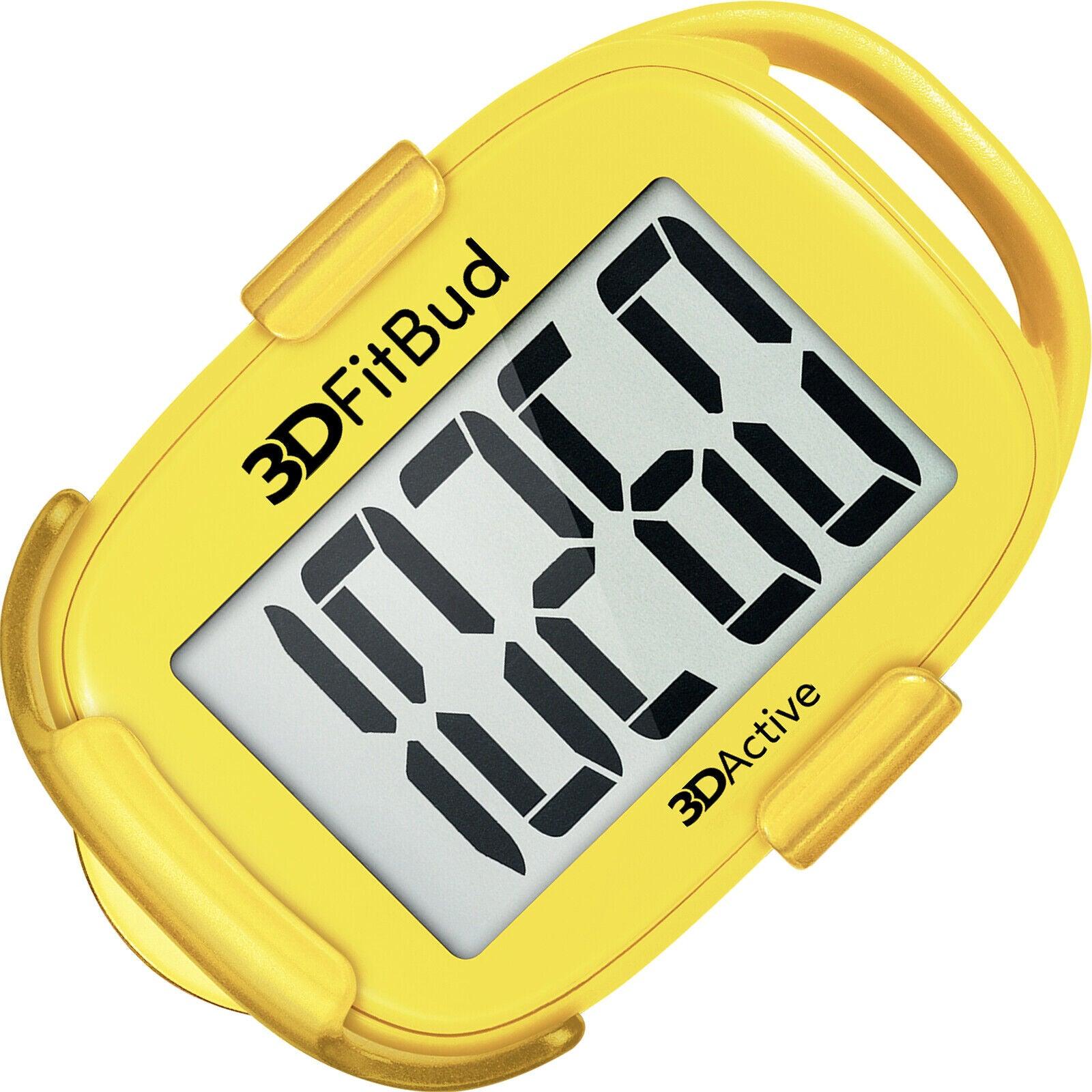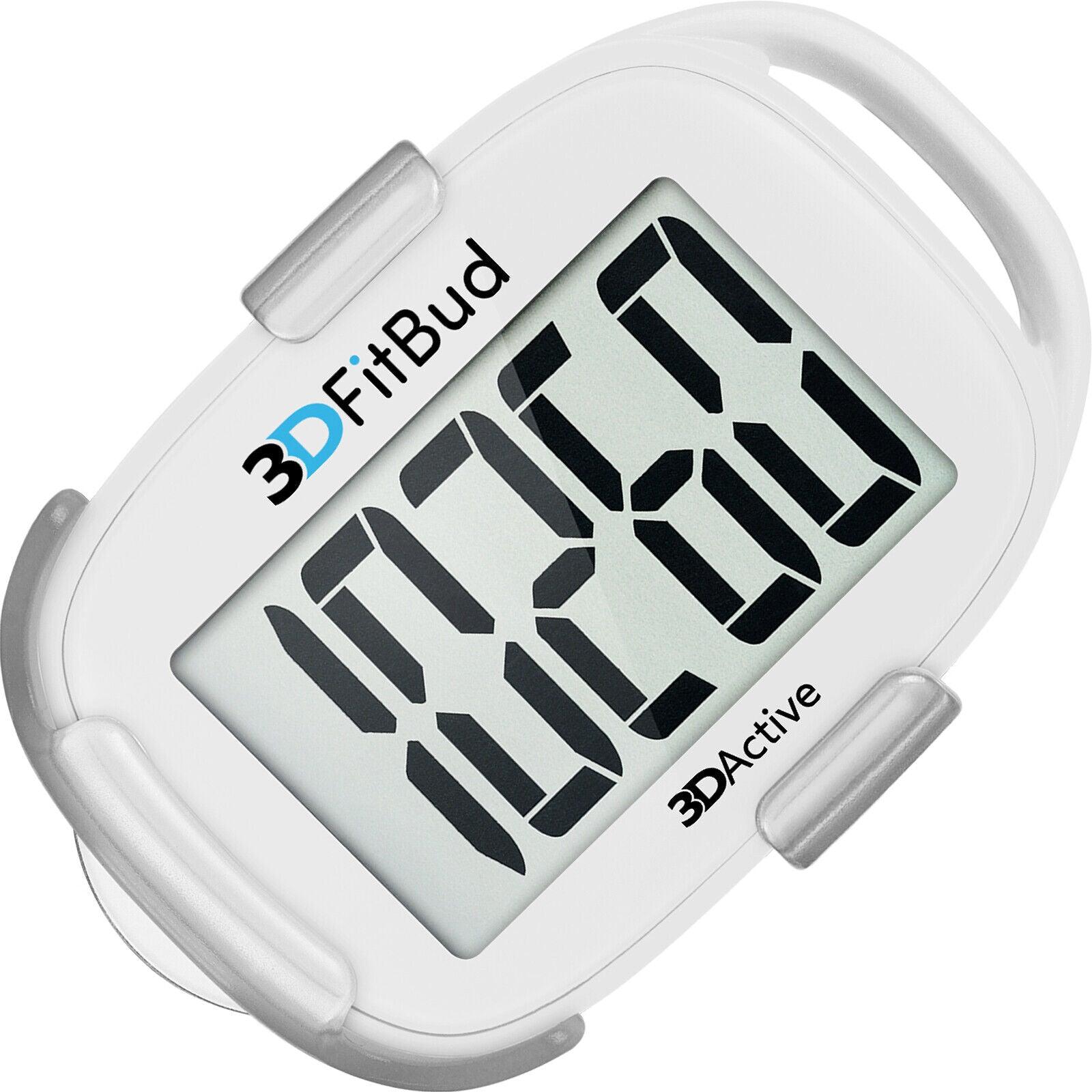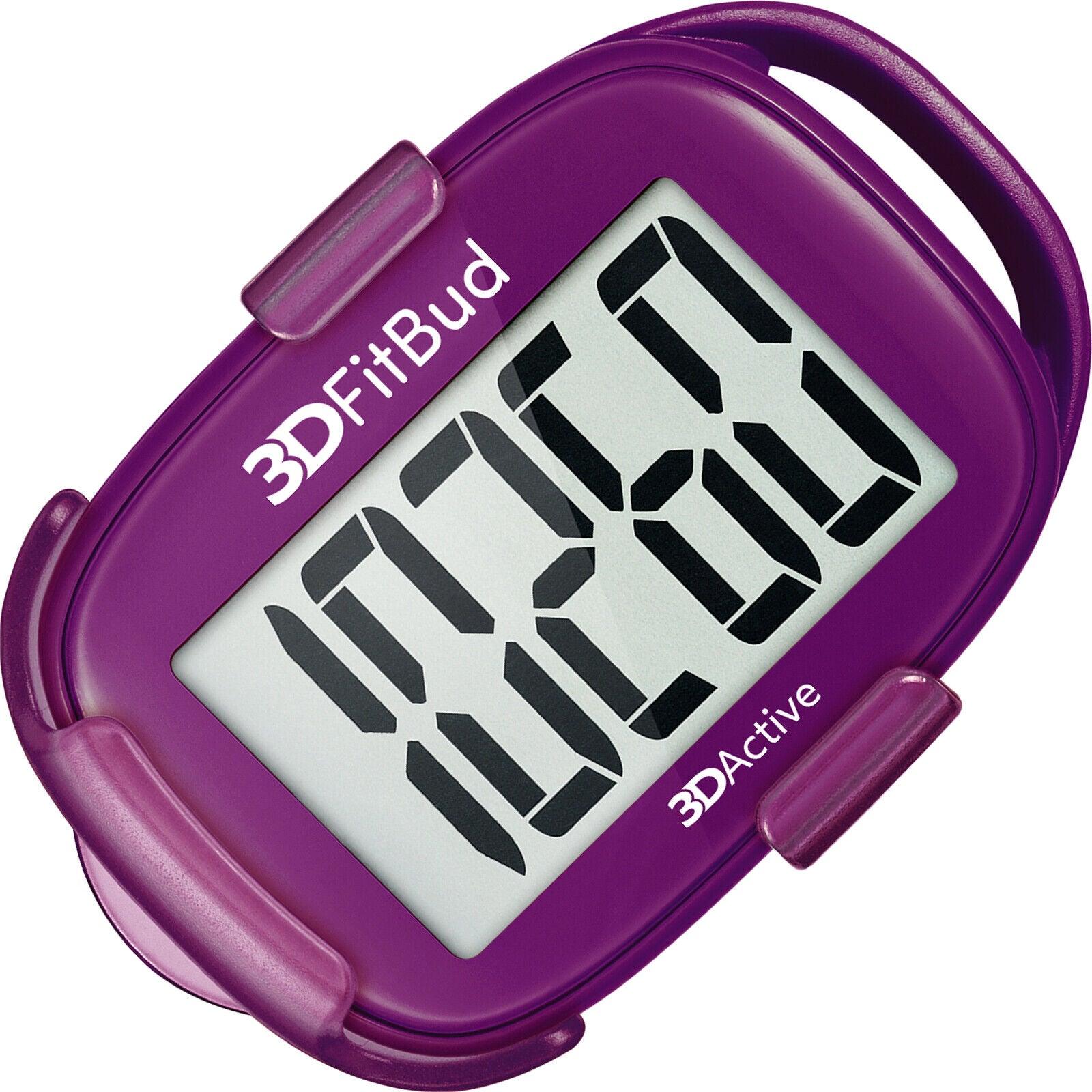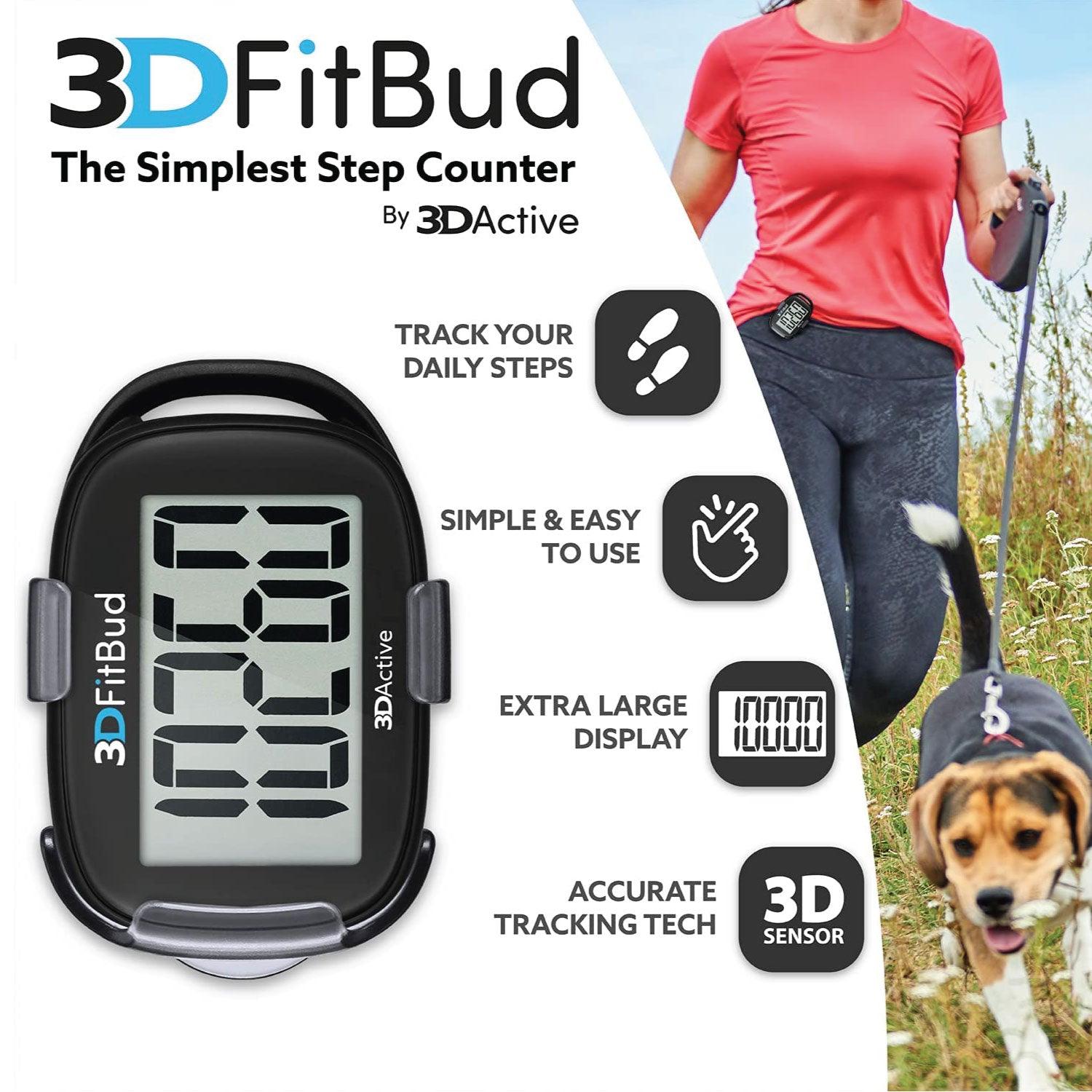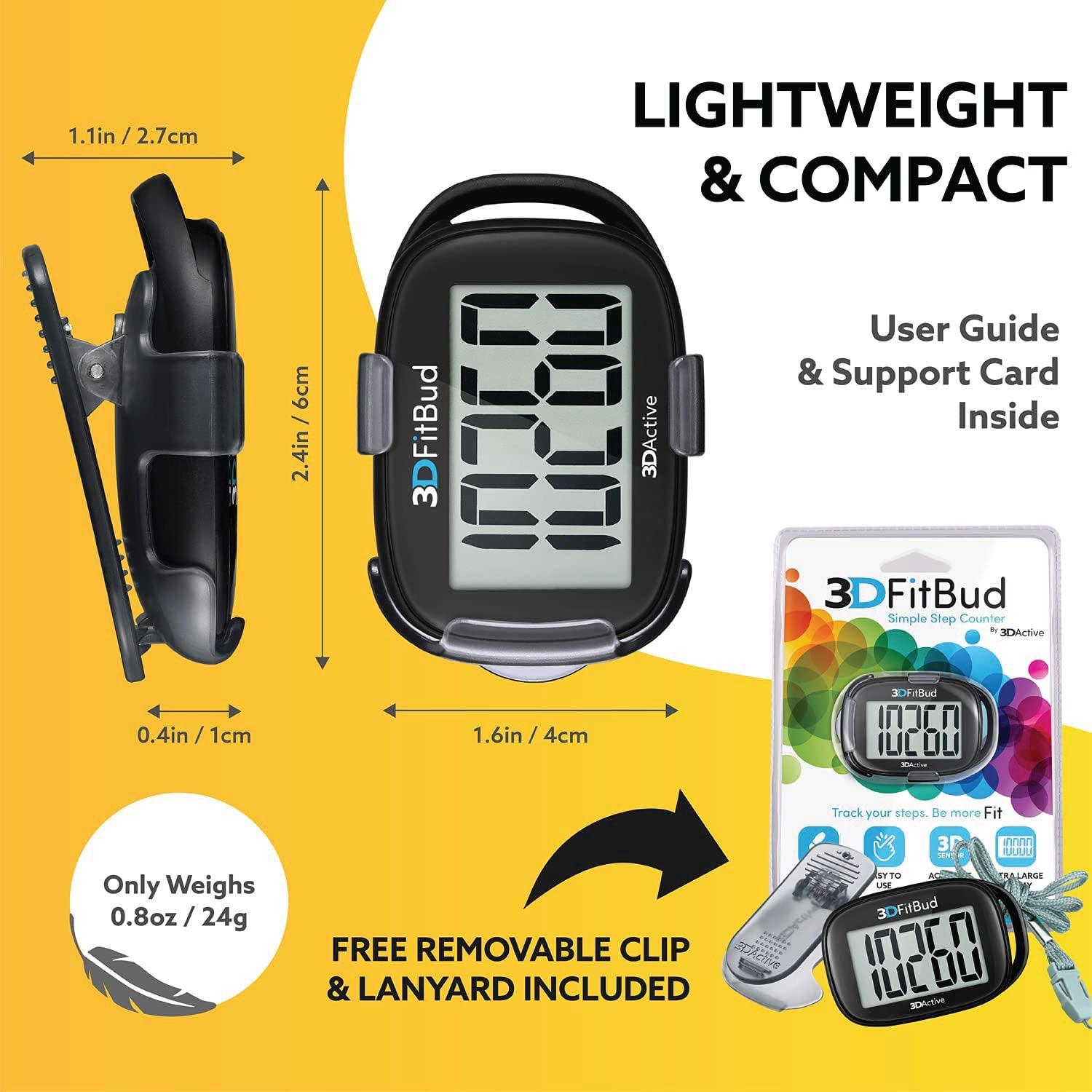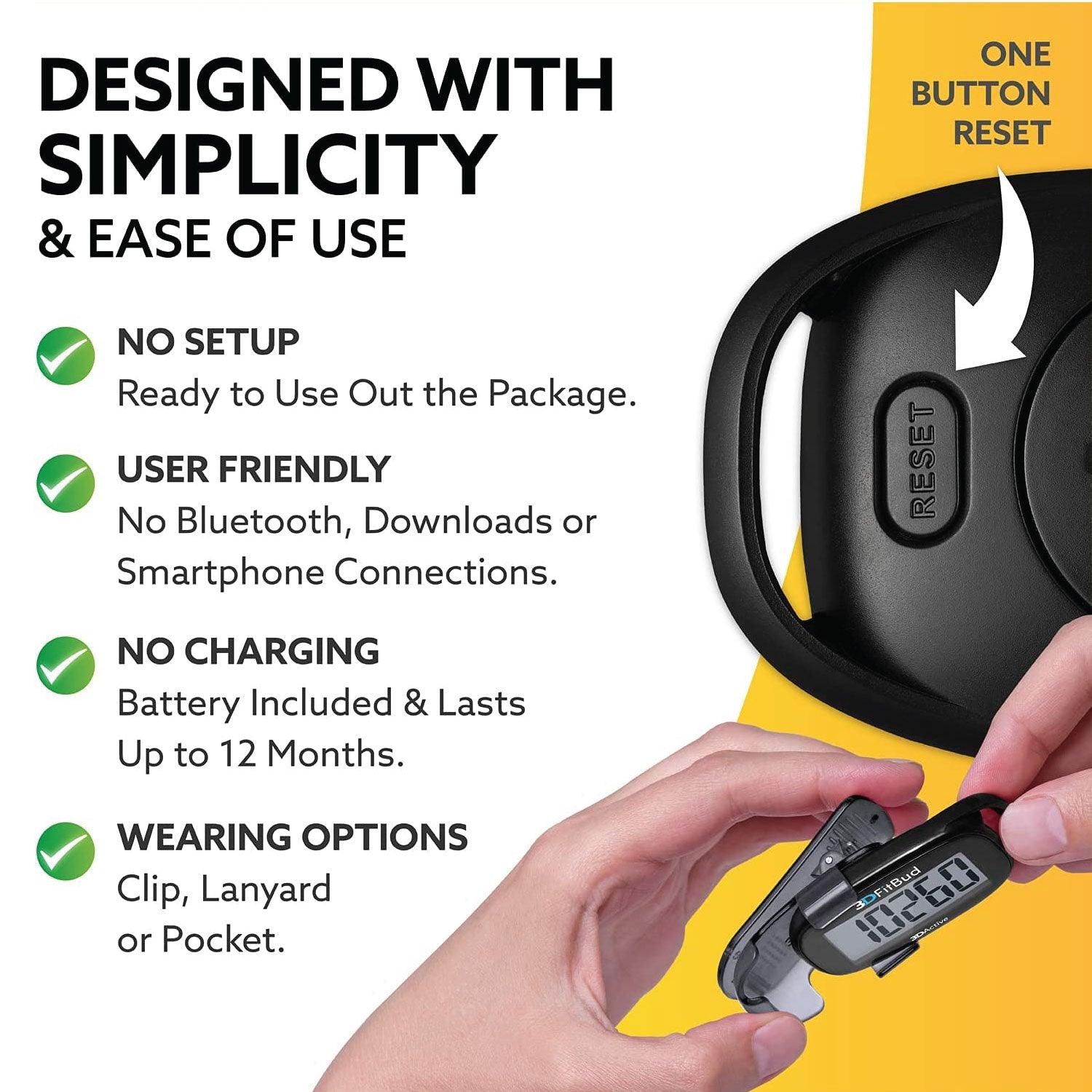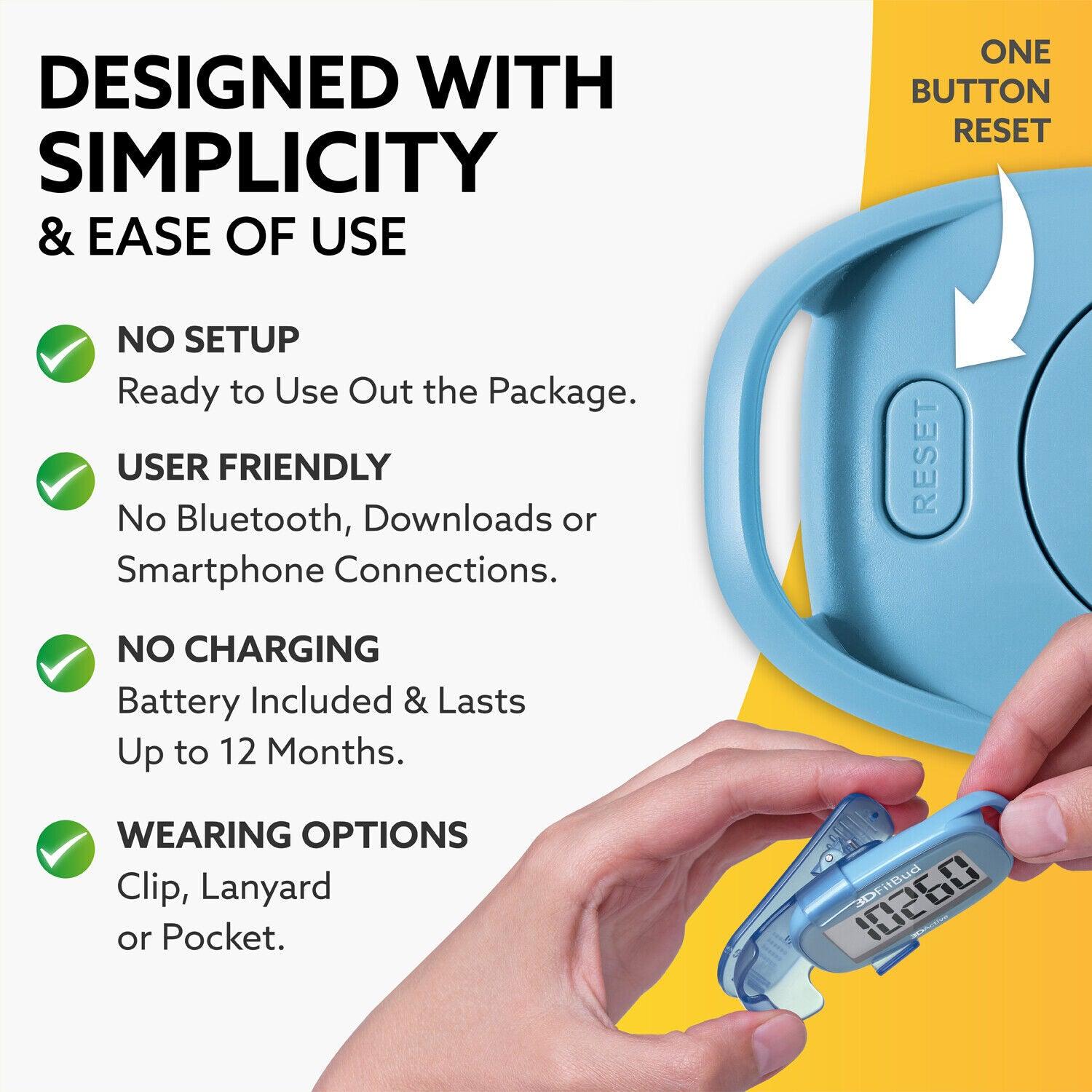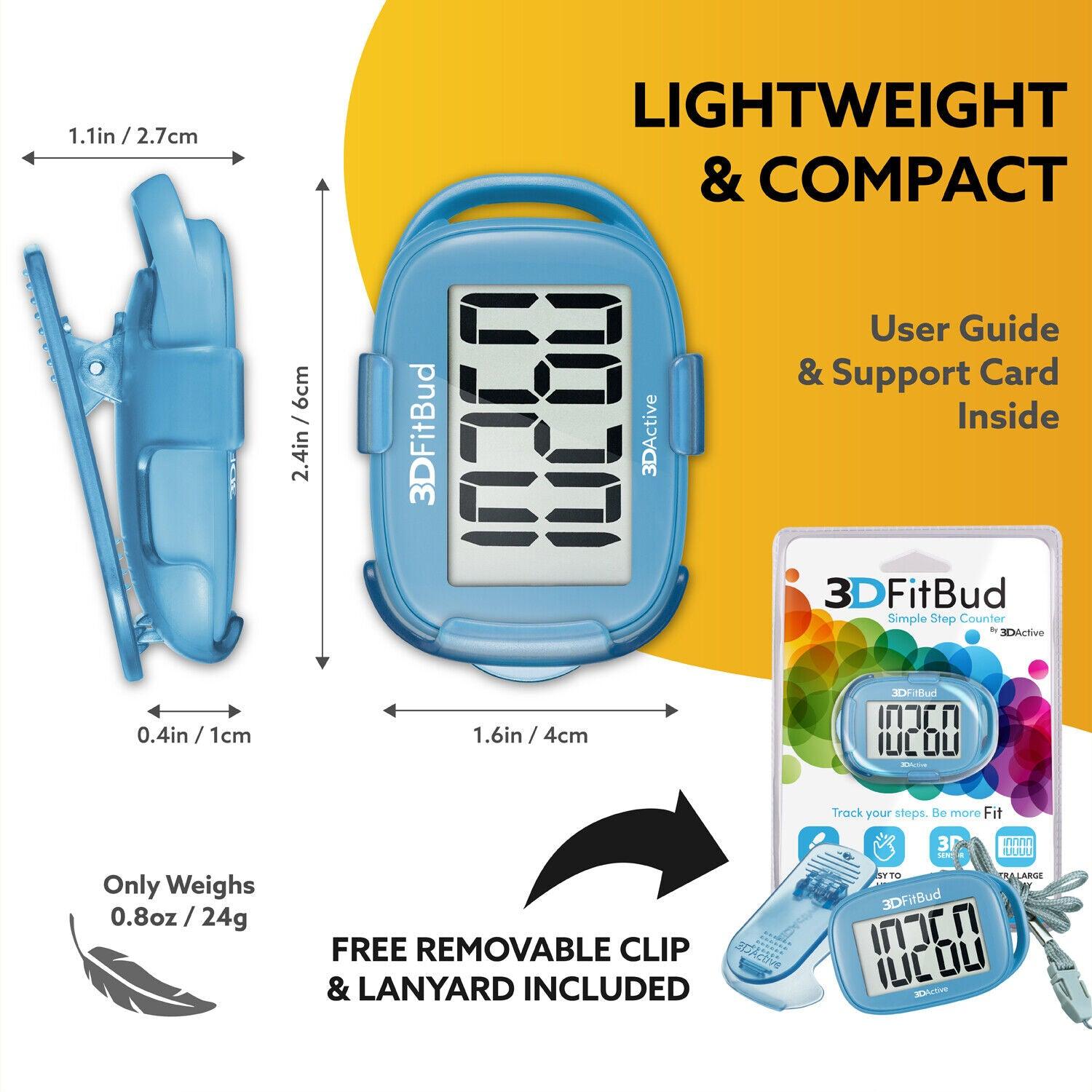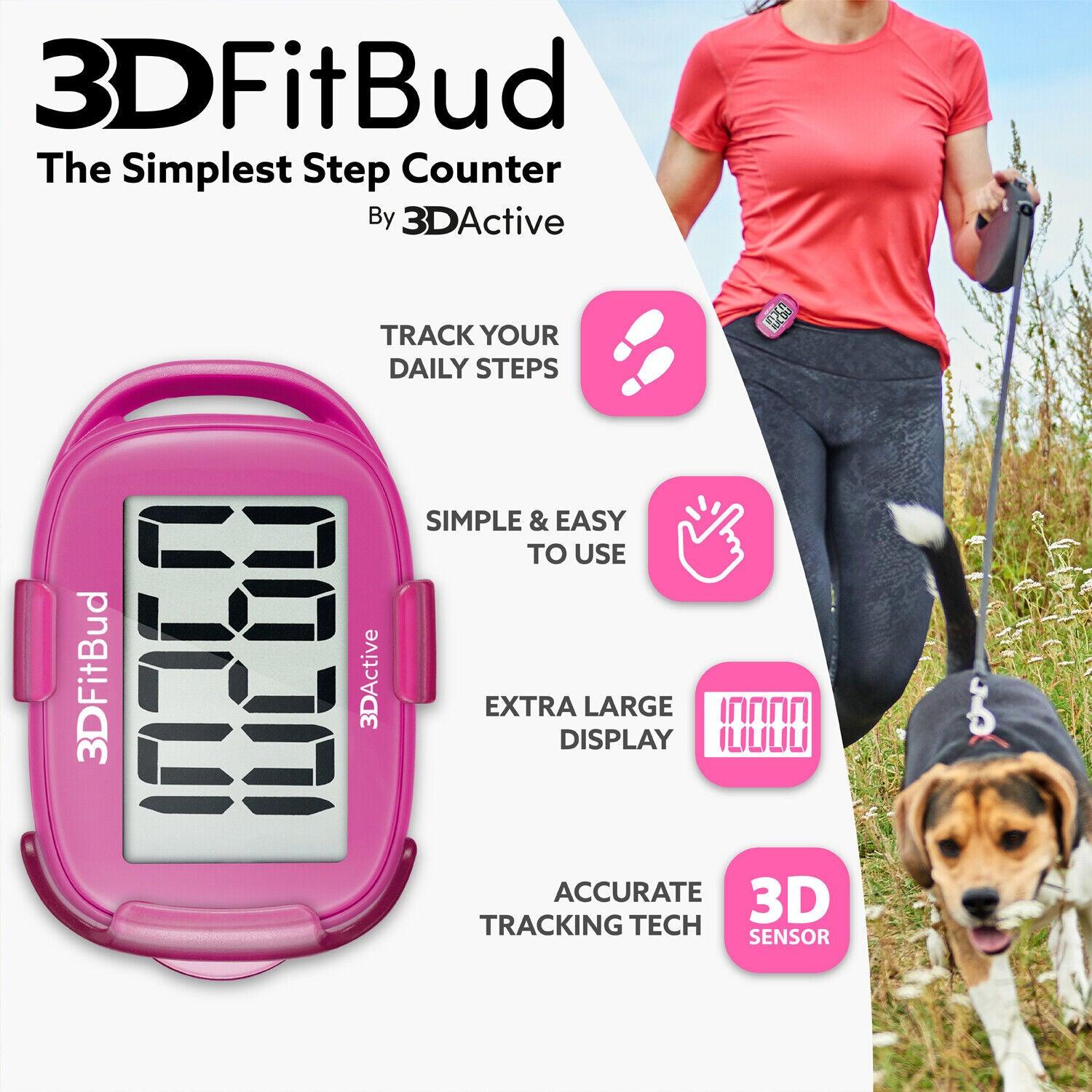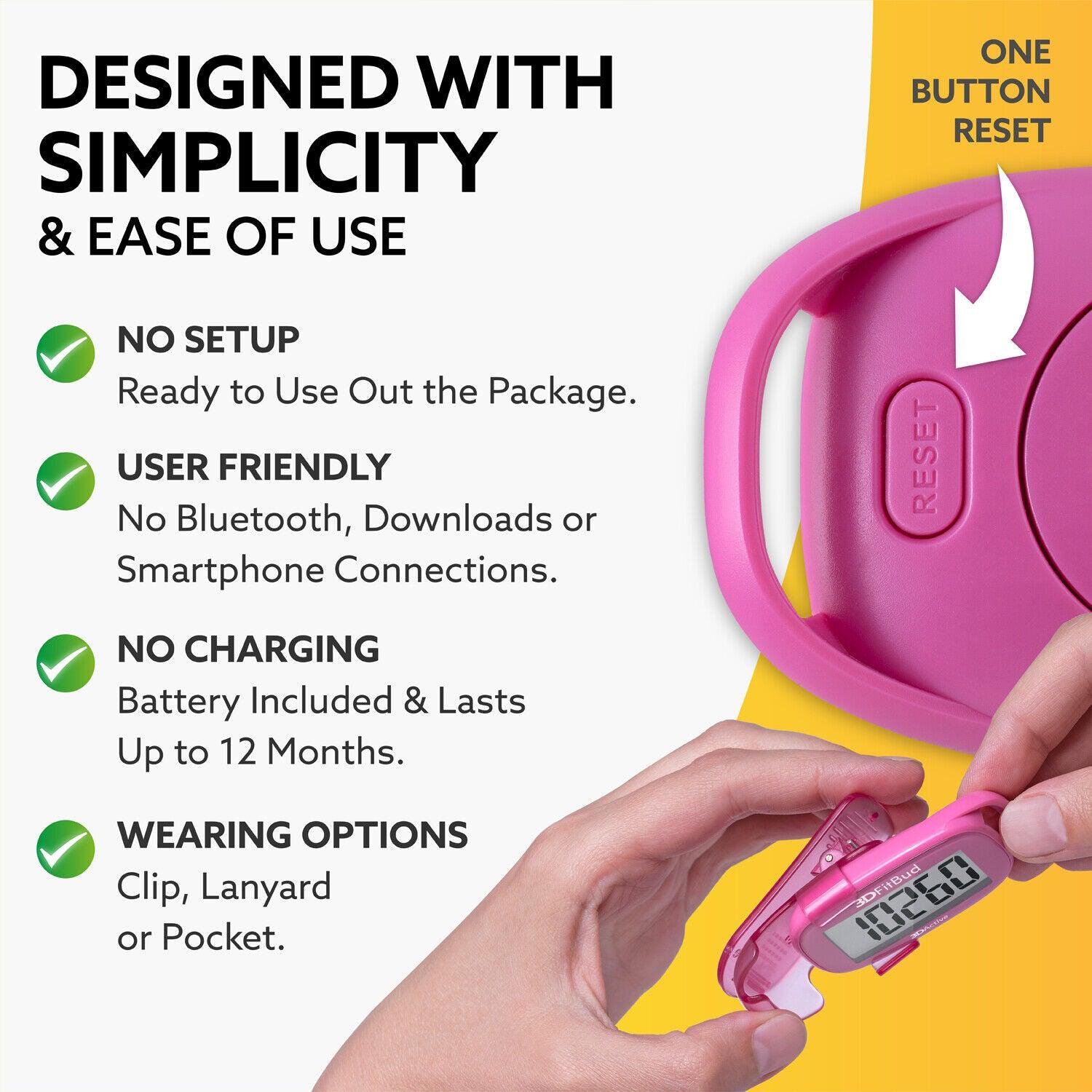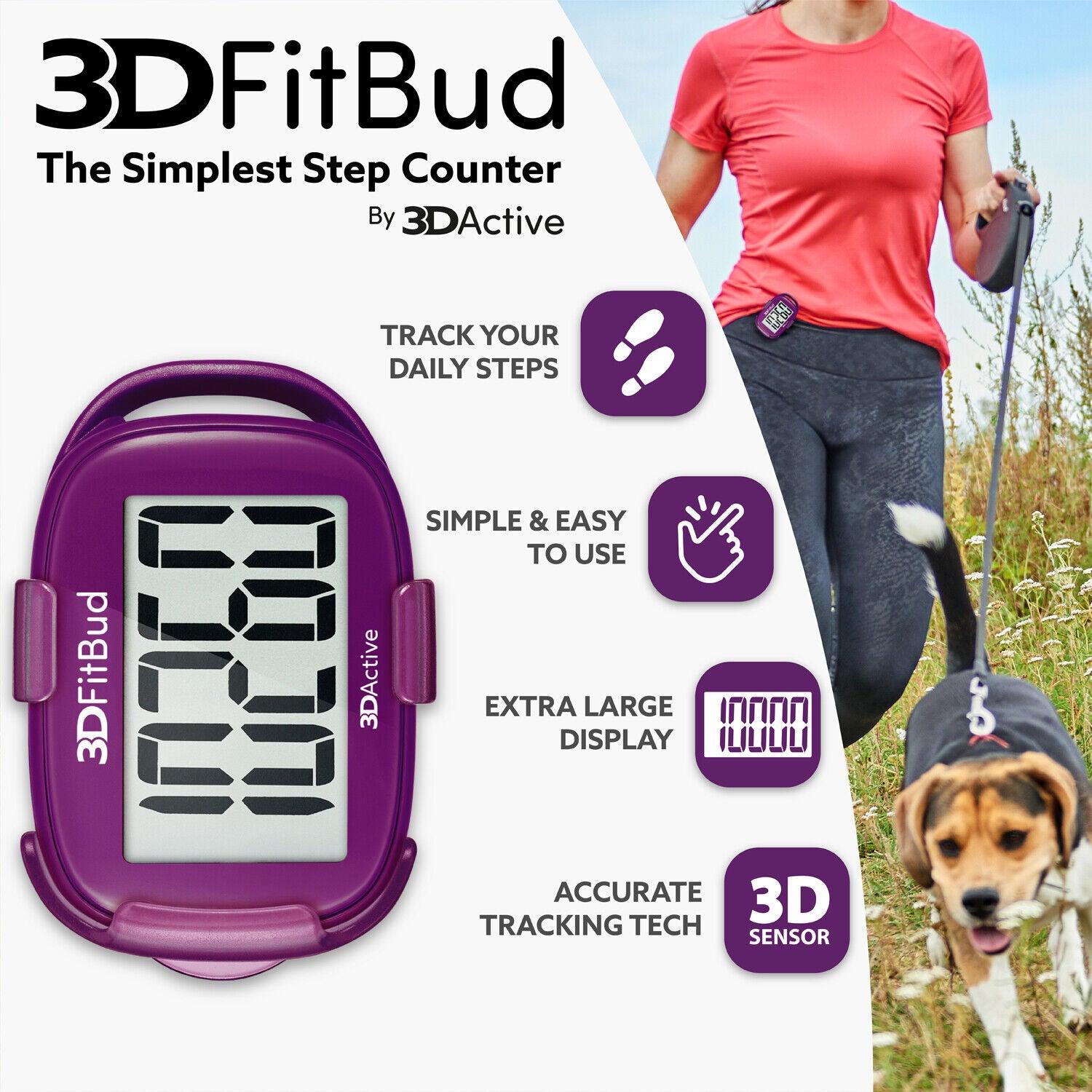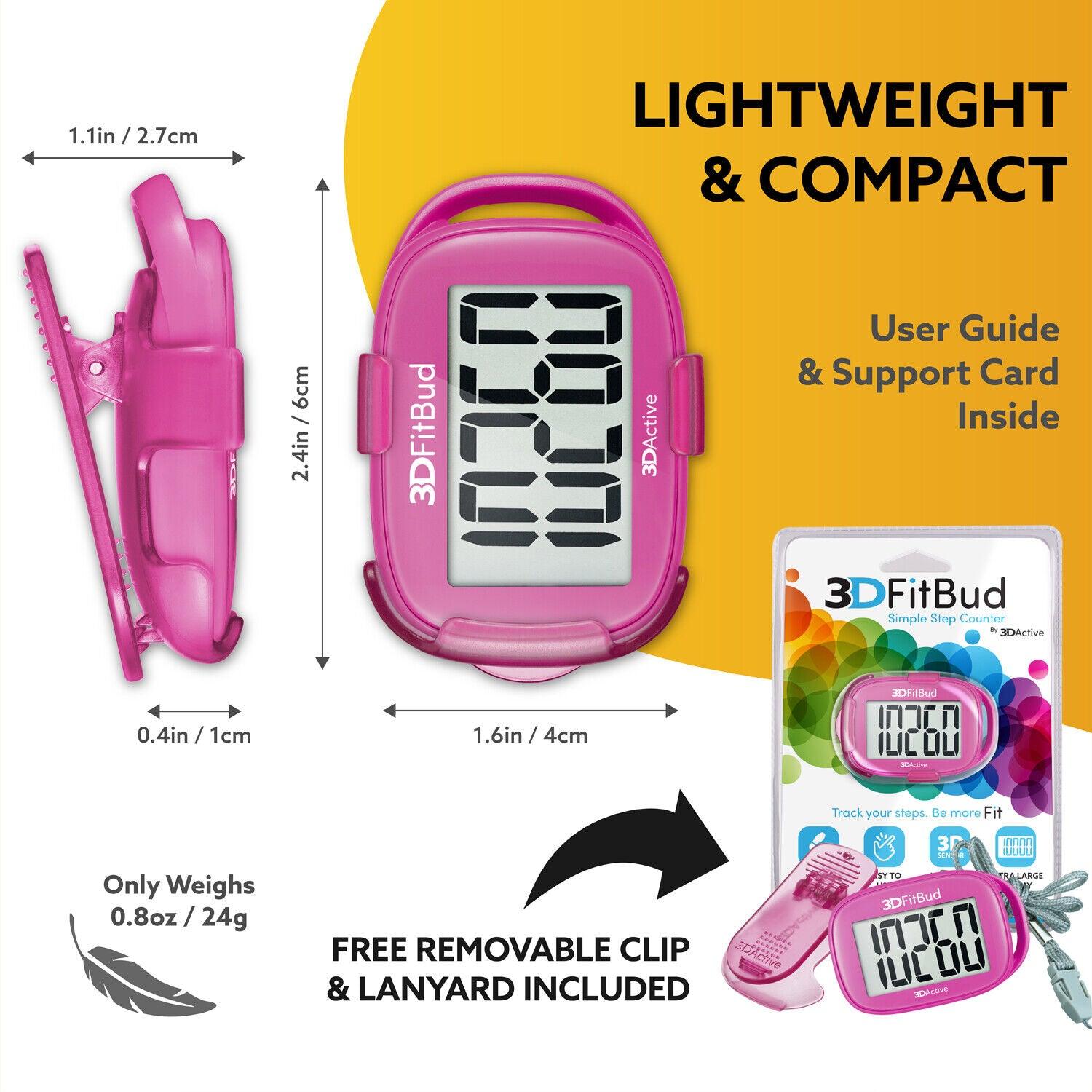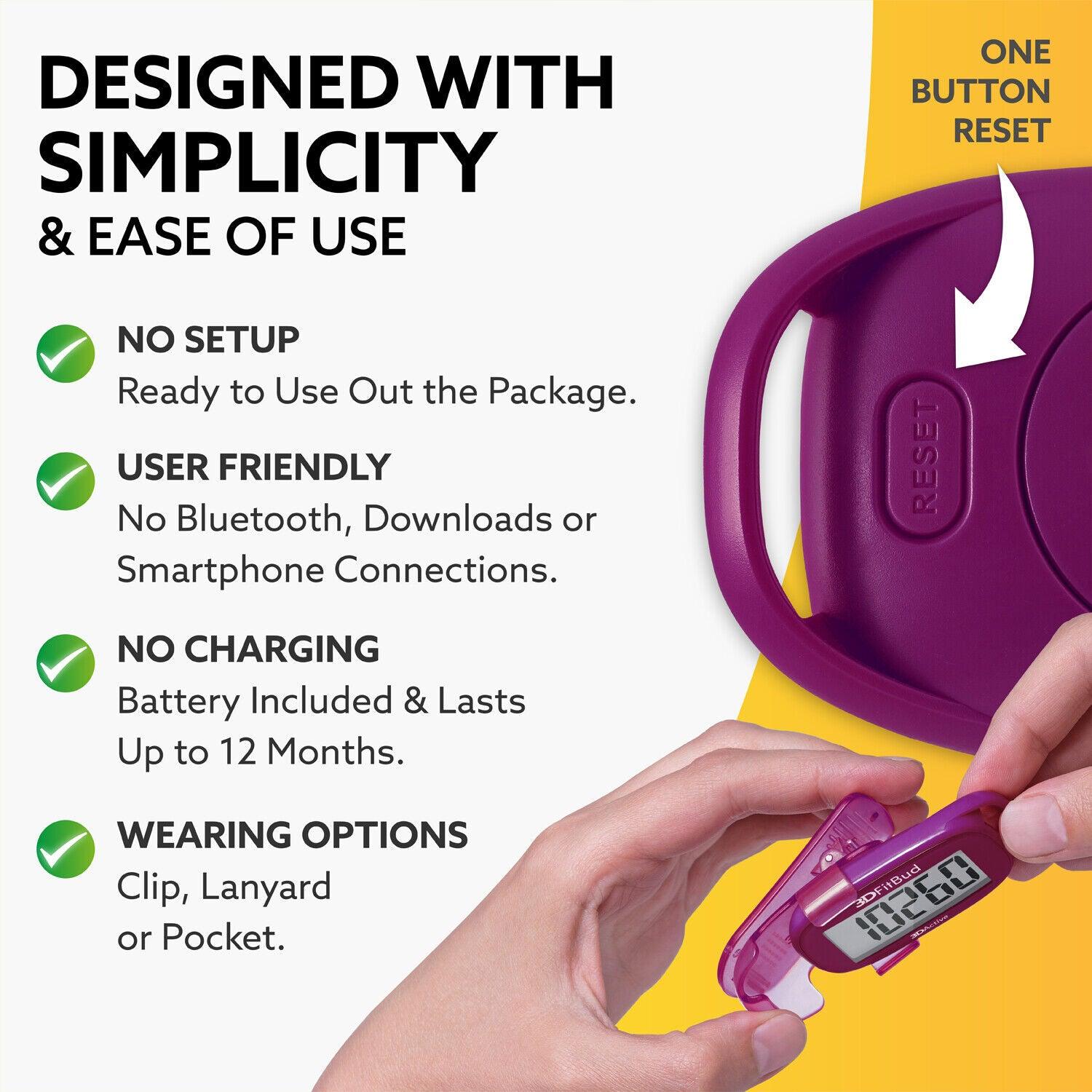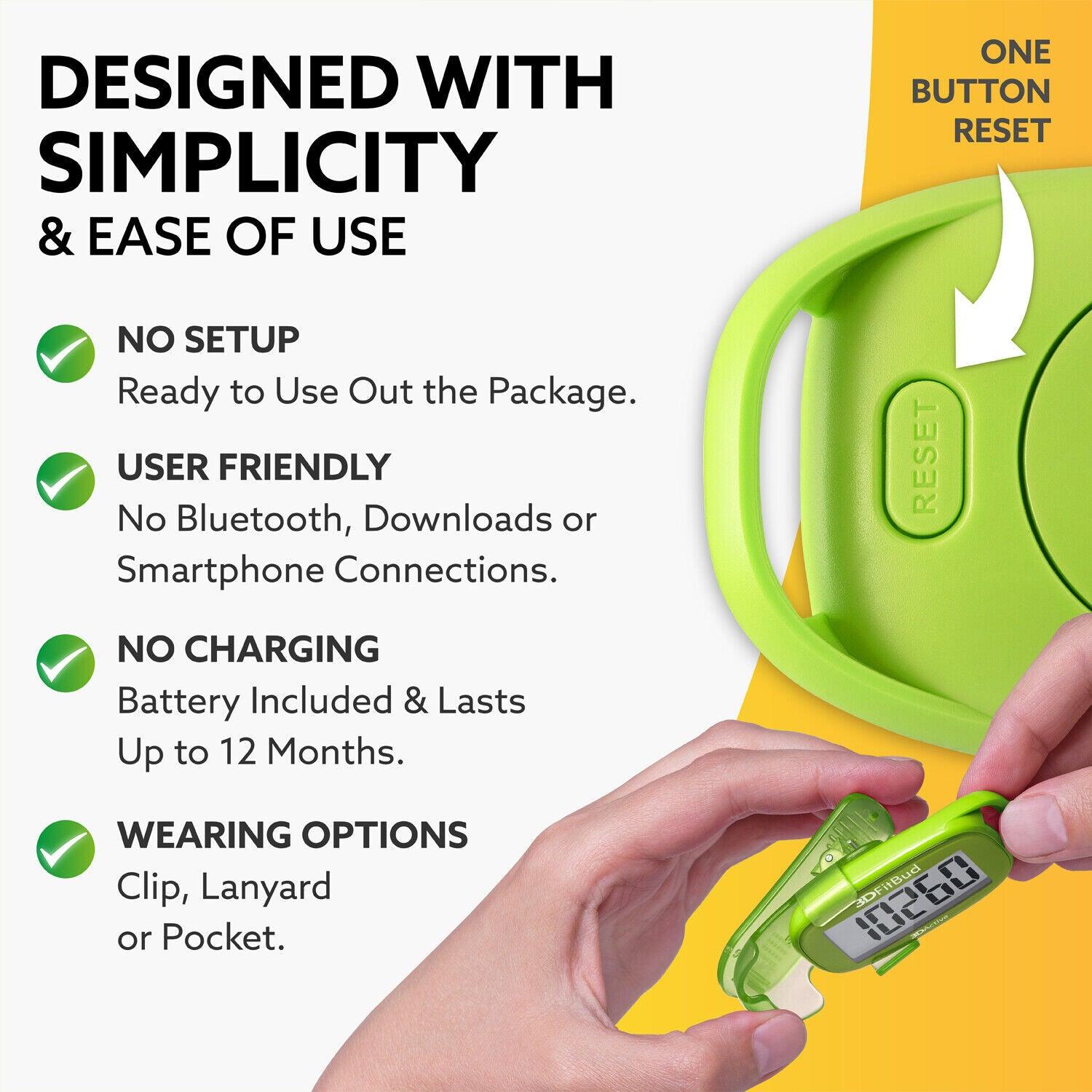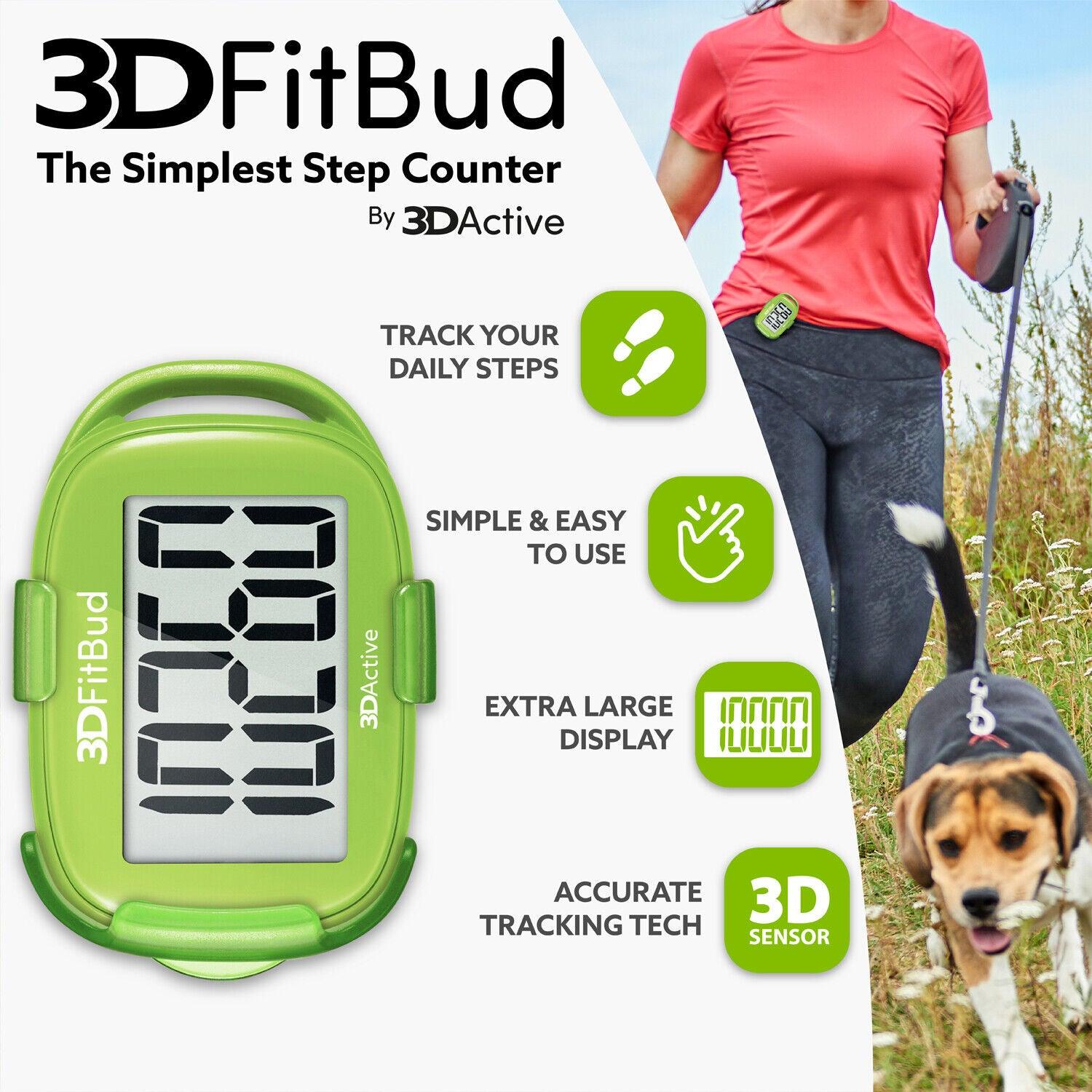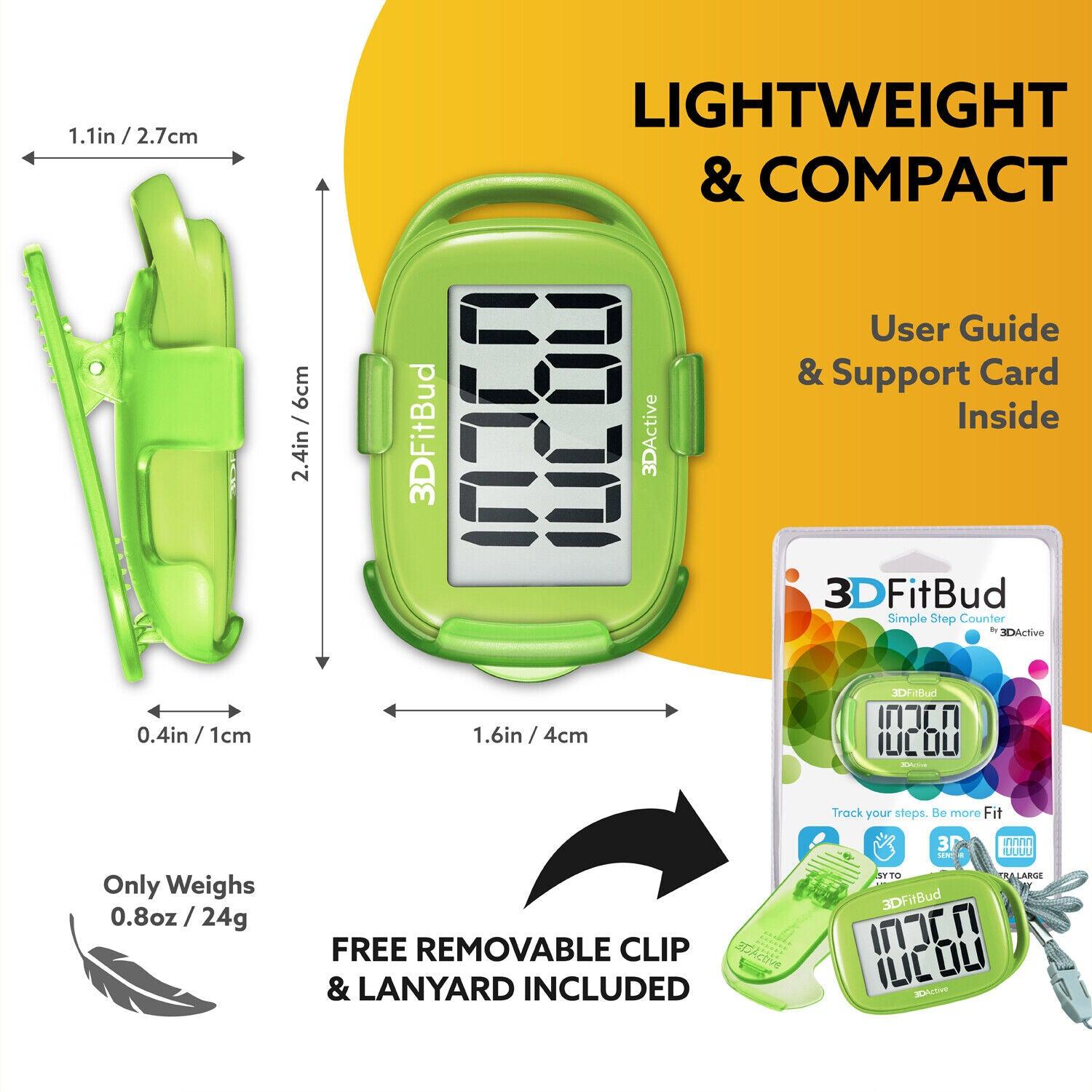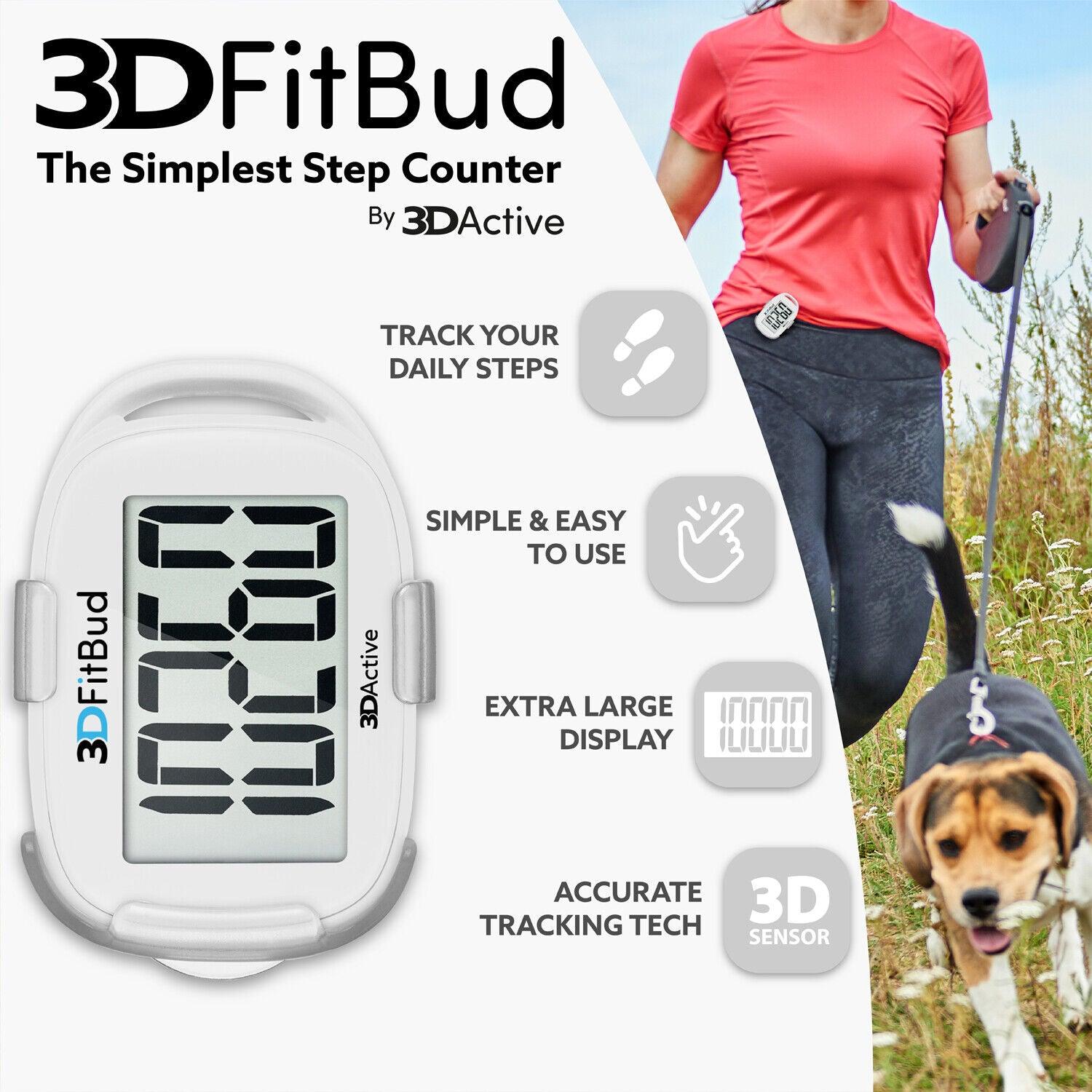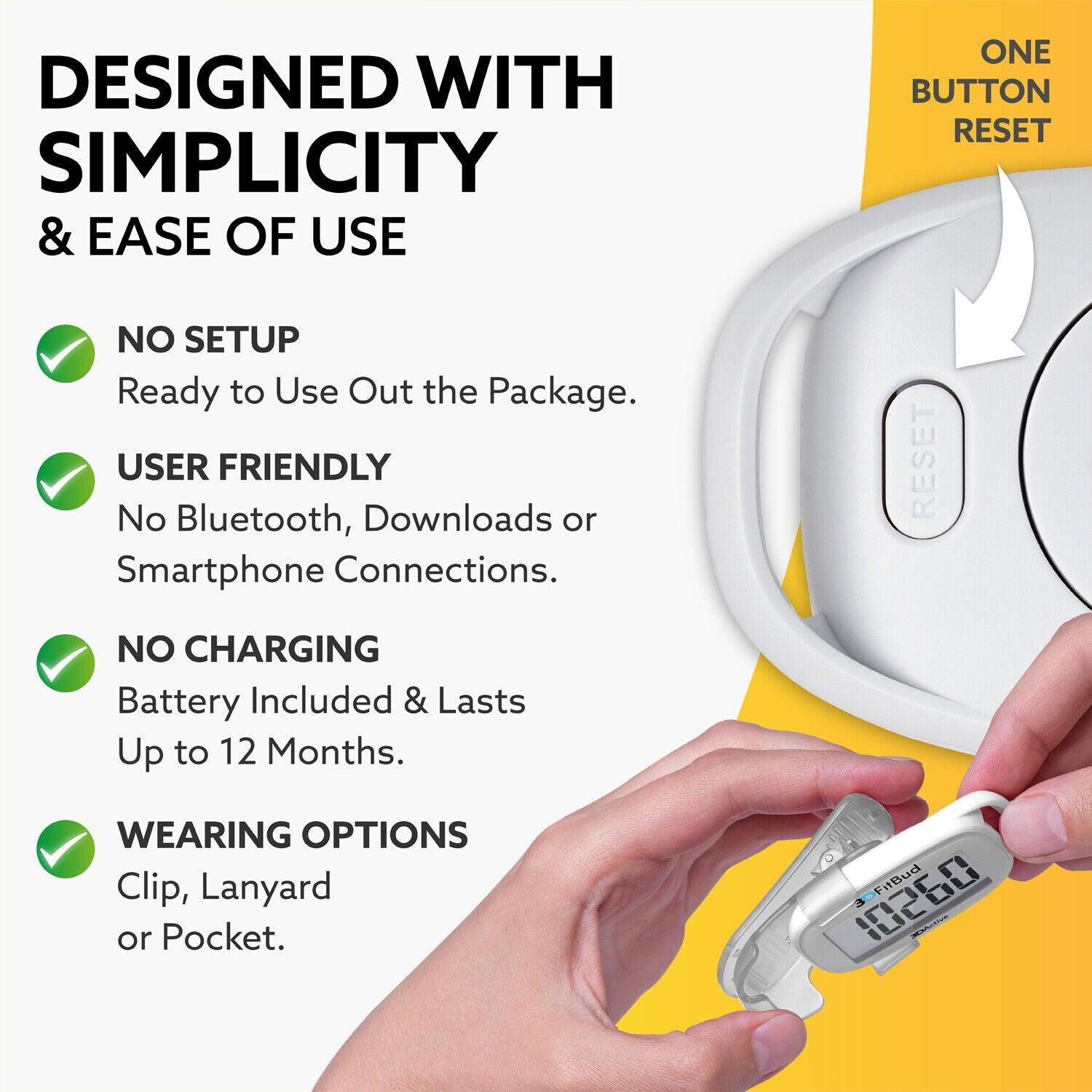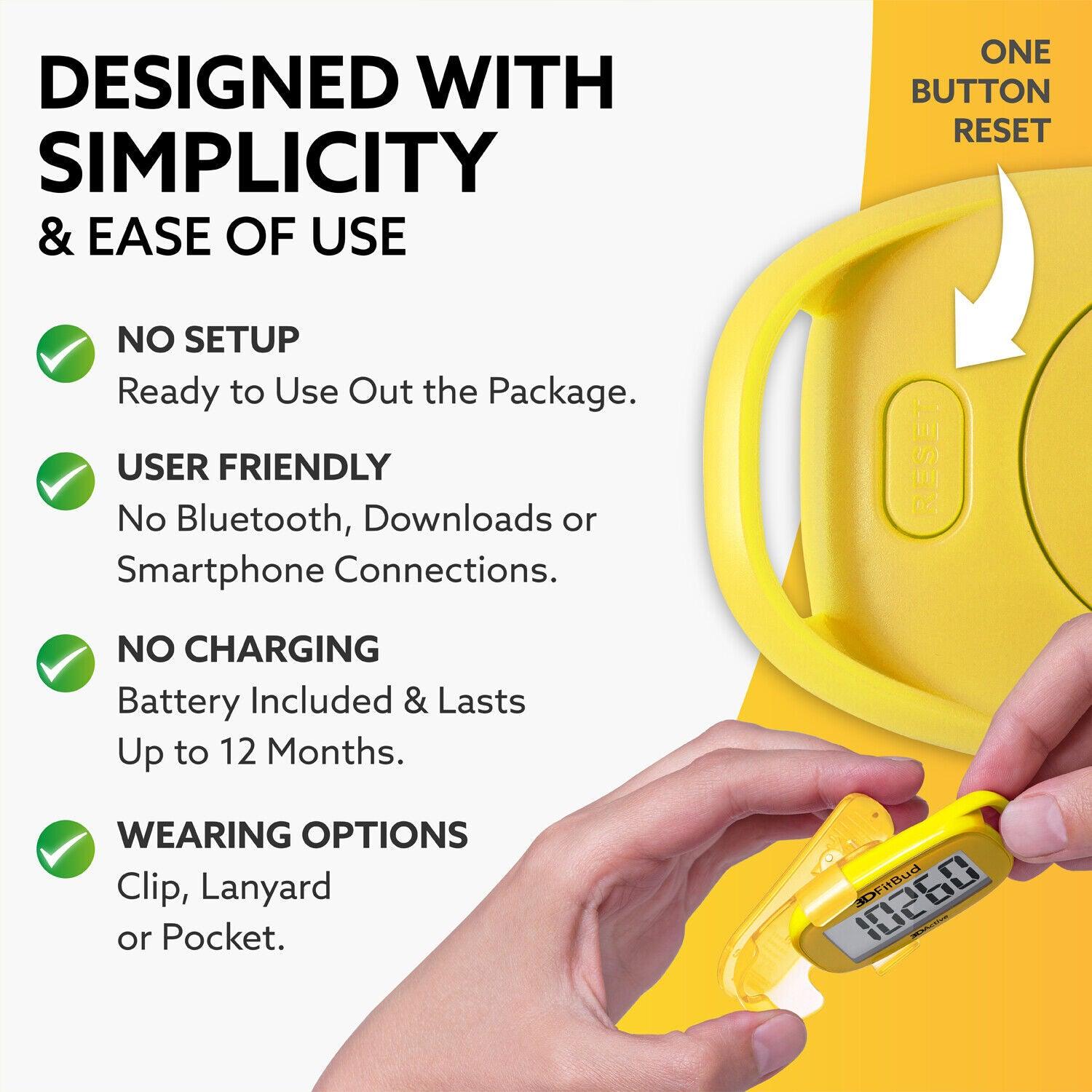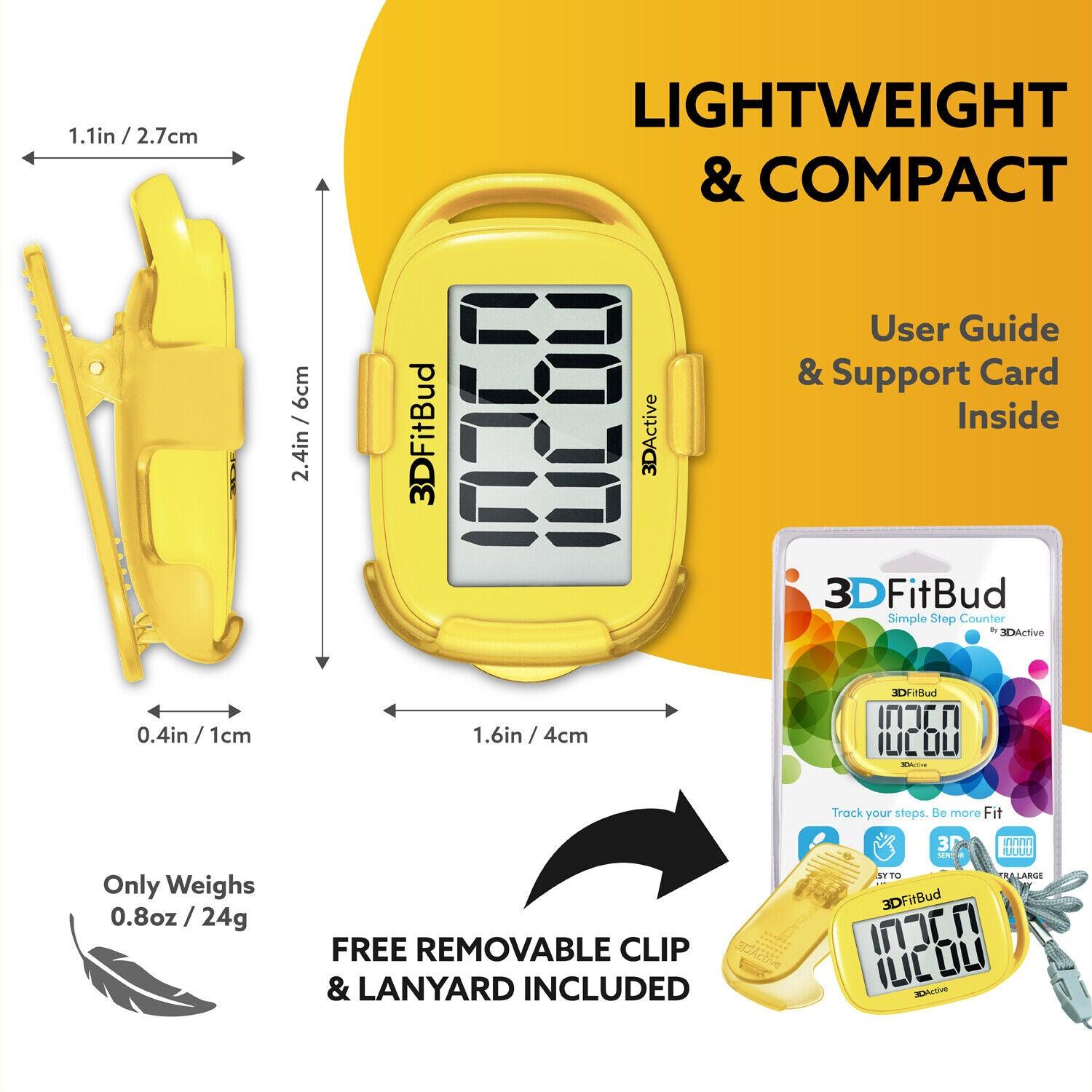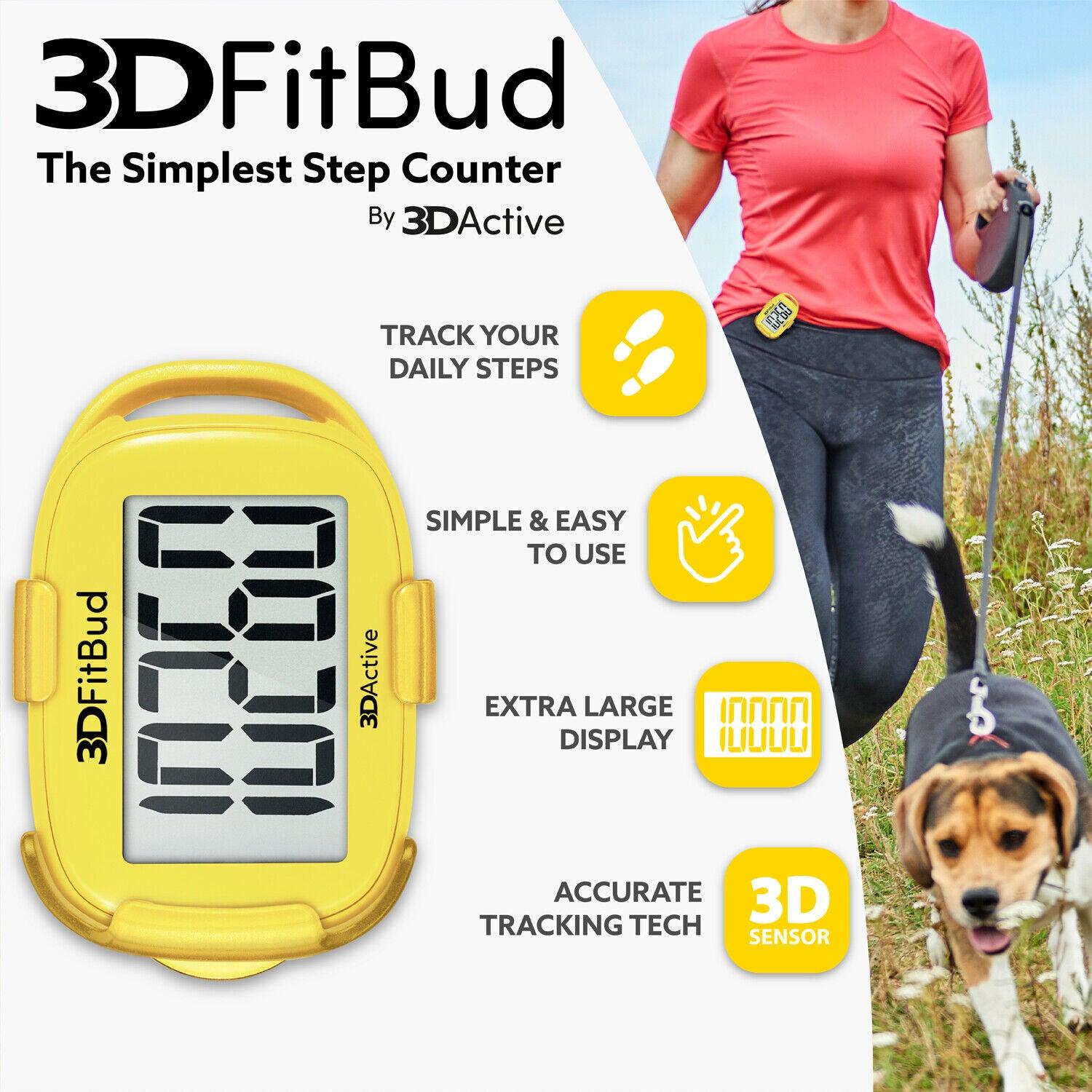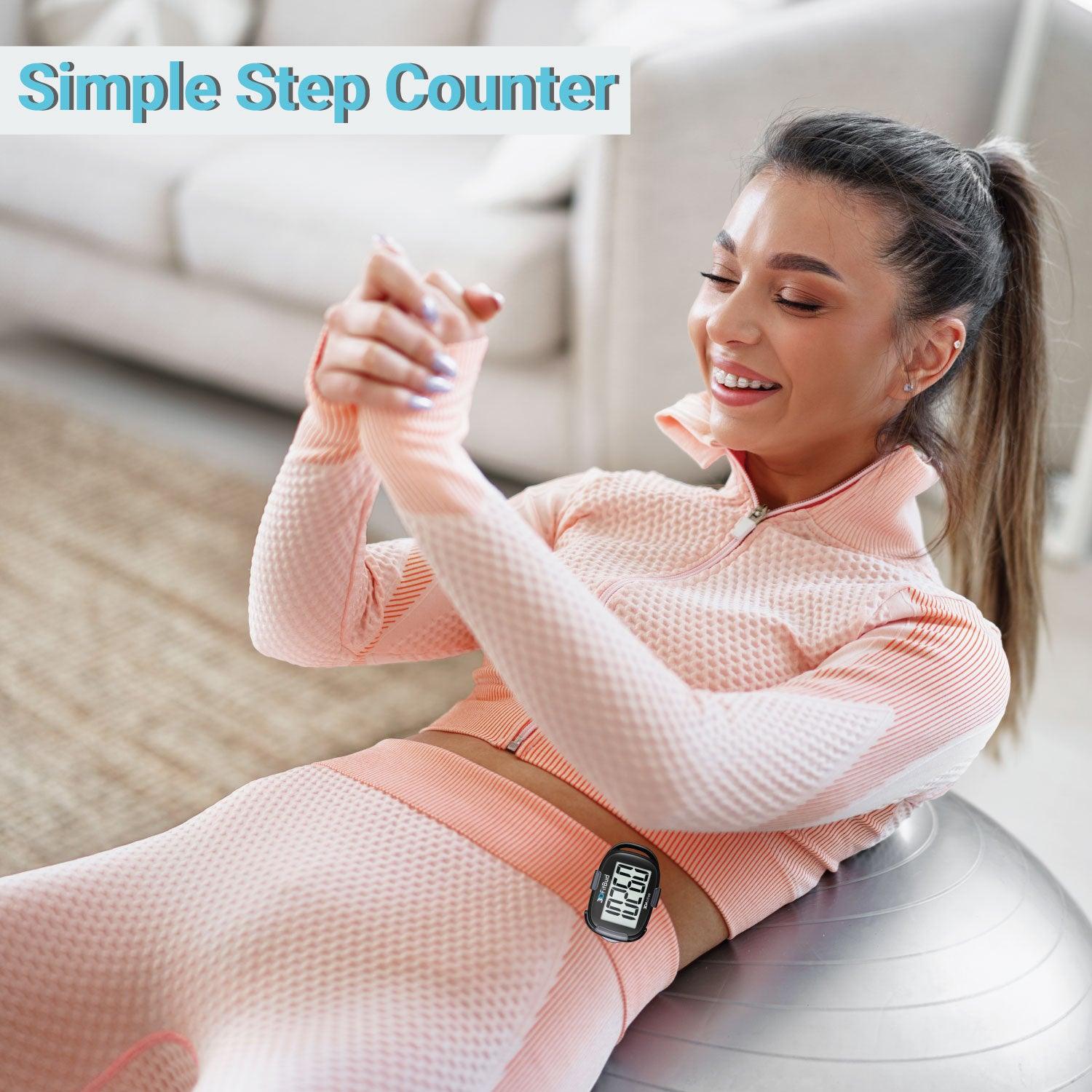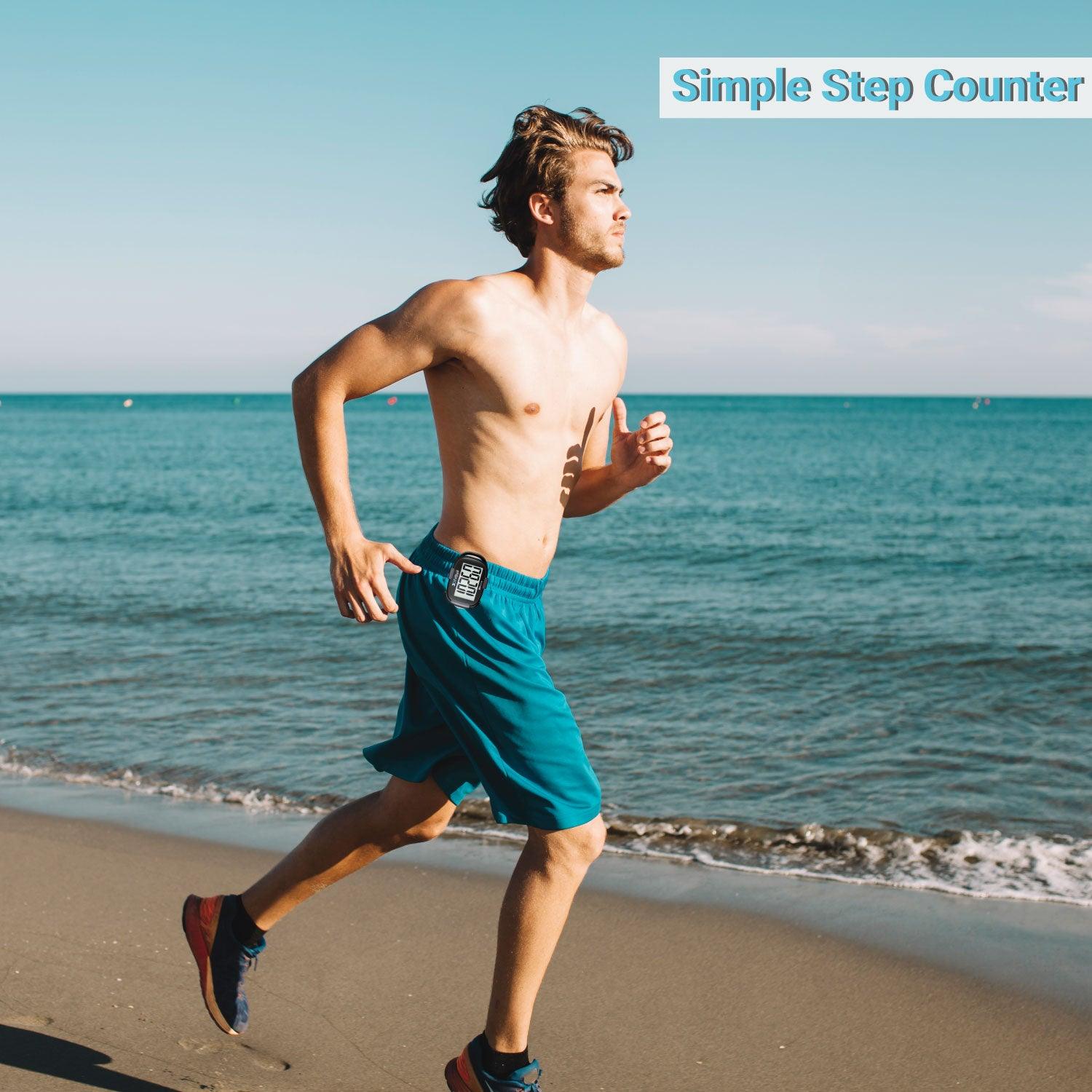 Simple Step Counter - Simple Step Counter Walking 3D Pedometer with Clip and Lanyard, A420S

About This Item :   
The built-in sensor used by the Simple Step Counter to track your daily steps significantly reduces battery consumption. Whether you have your phone in your hand, pocket, backpack, or armband, it reliably tracks your steps even while the screen is locked.
Simple Step Counter Design :
Design with simplicity and use in mind for anyone looking for a reliable step counter in three dimensions. There is no need for Bluetooth, downloads, or smartphone hookups. Thanks to its specific single-step counting function, you may view your step count while on the go.
Simple & Easy to Use :
3D Pedometer only for steps. Straight out of the package, it is ready for use. It is user-friendly for men, women, children, and the elderly who wish to measure their steps and stay motivated to reach their fitness goals because of its straightforward functionality and design. If you don't want complicated setups, start with the simplest Pedometer possible.
Simple Step Counter Track Your Daily Steps :
Designed to be simple yet effective, it tracks your steps so you can see your progress while you're moving, which will spur you on to reach your fitness goal. Just click the button at the back to get started; don't bother with any more difficult programs.
Accurate Reading :
It has cutting-edge 3D Tri-Axis Sensor technology, which is far more accurate than conventional pedometers. It is well recognized that 3D Tri-Axis Sensor technology offers higher accuracy when reading steps in any direction, including up, down, flat on its side, and at any angle. Multiple ways to wear Wear a clip around your neck, attach it to your pocket or hip, or put it in your purse or pocket.
Extra Large Digit Display :
In Simple Step Counter, You can quickly and easily view the figures using a full-screen display.
Battery Included Simple Step Counter :
Enjoy Long-Lasting Batteries. When you are not moving, the Pedometer automatically goes to sleep and counts your steps until you resume moving.
Ideal for men, women, children, and the elderly, this simple motivator can help you reach your fitness goals. Simply remove the battery insulator tab from the rear of the device to use it right out of the box. You are prepared to go when you attach the clip to your pocket, hip, collar, pocket, or bag.
The 3DFitBud Simple Step Counter will not count any movement that is fewer than 10 consecutive steps in order to provide the most accurate step count and to prevent counting unexpected motions as steps. Once you've taken 10 steps in a row, the step counter will start counting 11, 12, 13, etc. The 3DFitBud is best used for continuous and steady walking; using it with walking aids is not advised for accuracy.
Color : Black with Clip
Compatible devices : No bluetooth or smartphone connections required
Screen size: 0.96 Inches
Item dimensions : 6 x 1.2 x 3.8 centimeters
Item weight : 24.3 Grams
Sensor type : Pedometer
Battery description : Lithium
Be Maskura Fit
Our Happy Hoopers
30 Minutes Daily Fun Workout
The smart hula hoop counts your burned calories, tracks how long you work out, and records other vital information.
Easy Installation Process
Our Smart Weighted Hula Hoop has a carefully planned design with 27 knots placed in hoop's circumference.
27 Detachable Knots
Our Smart Weighted Hula Hoop has a carefully planned design with 27 knots placed in hoop's circumference.
Let customers speak for us
Shark Shaver Pro - Platinum Electric Skull Shaver For Head & Face
Best Electric Men's Shaver