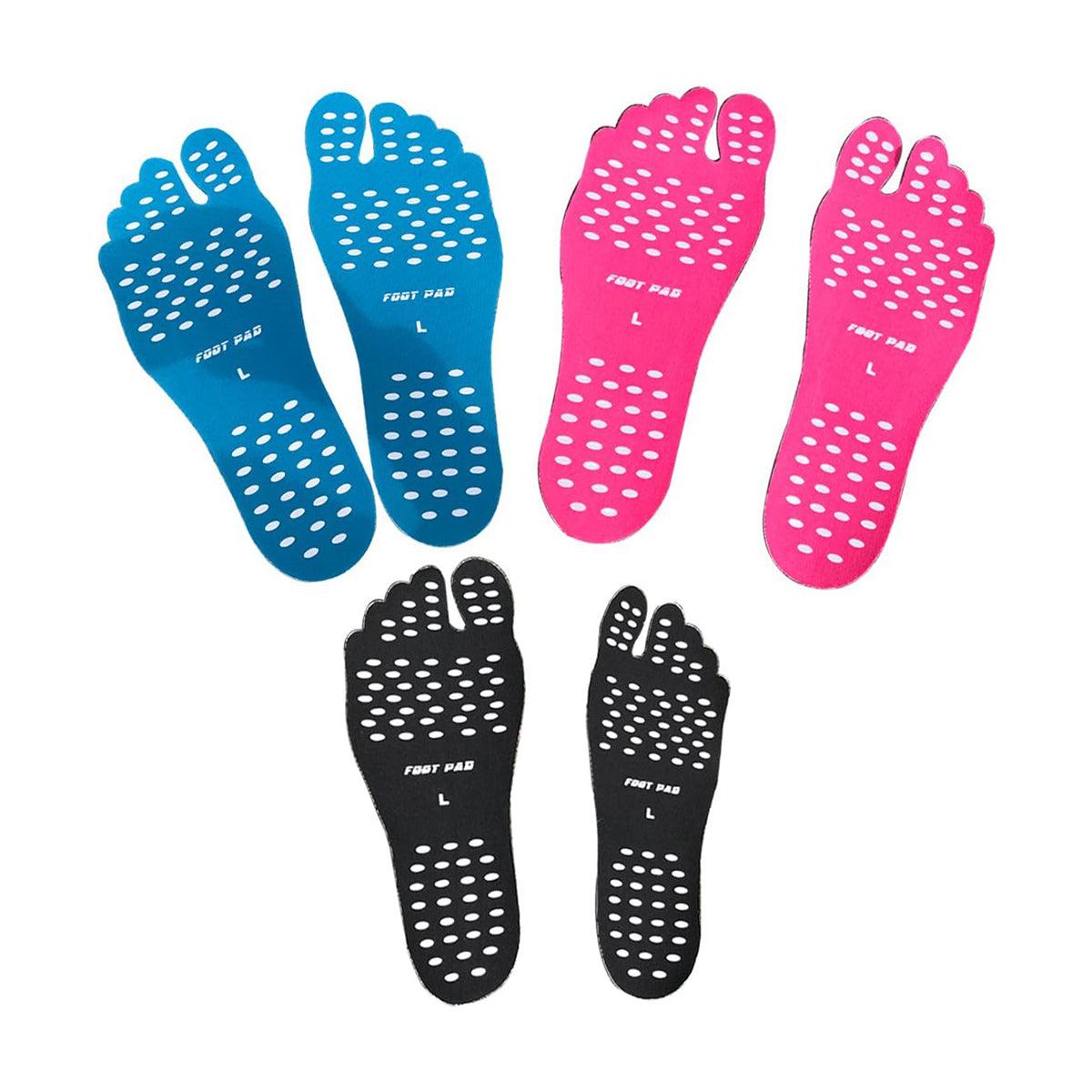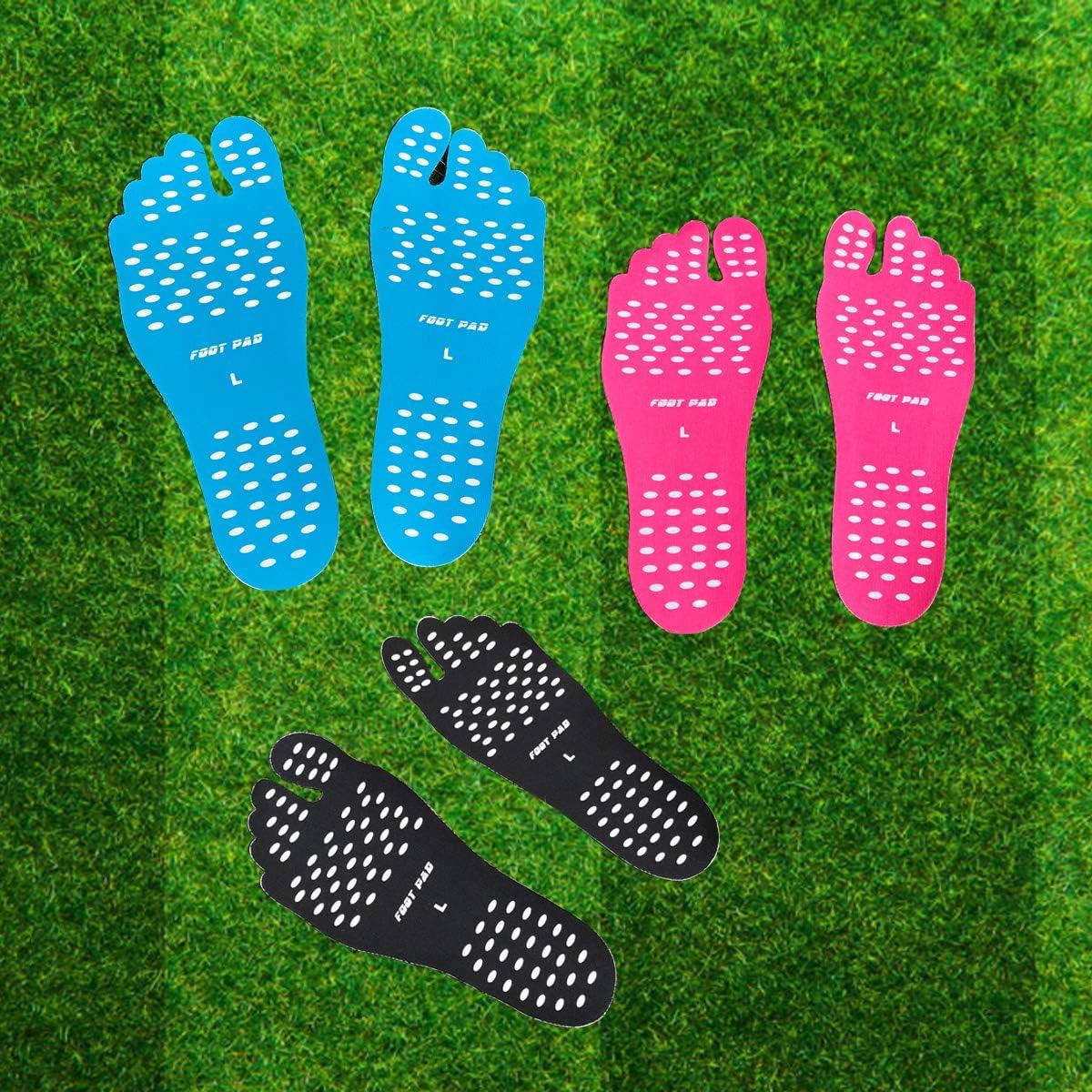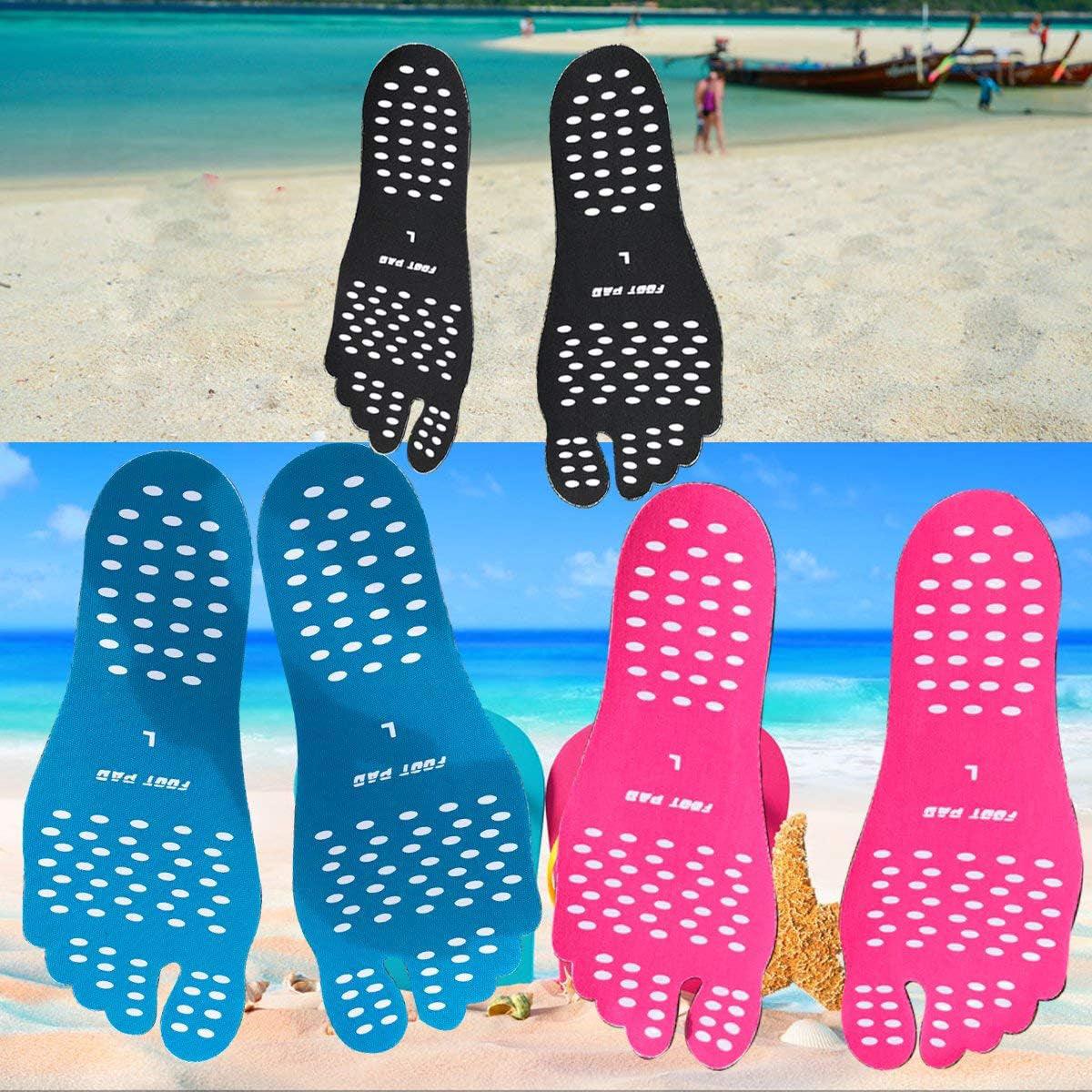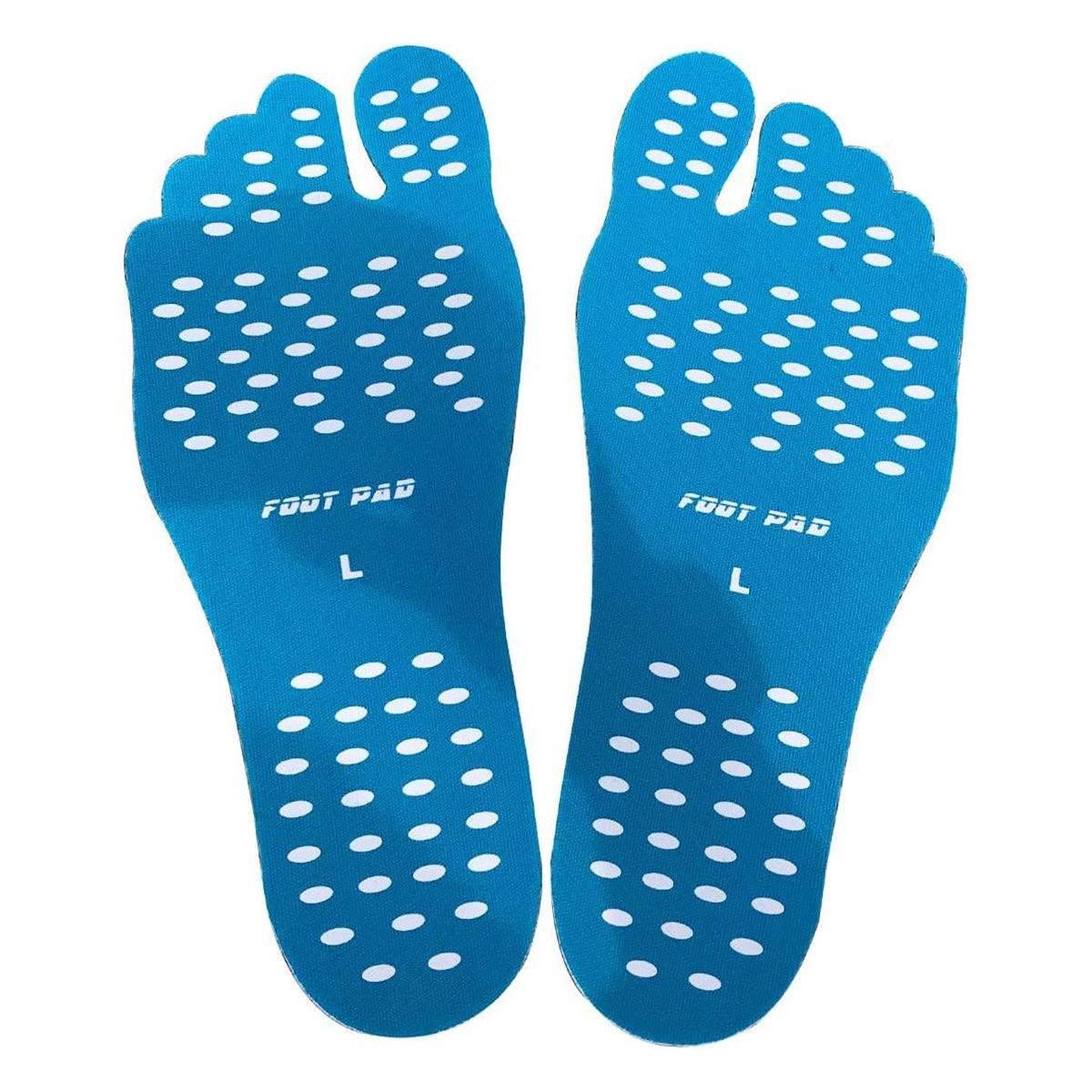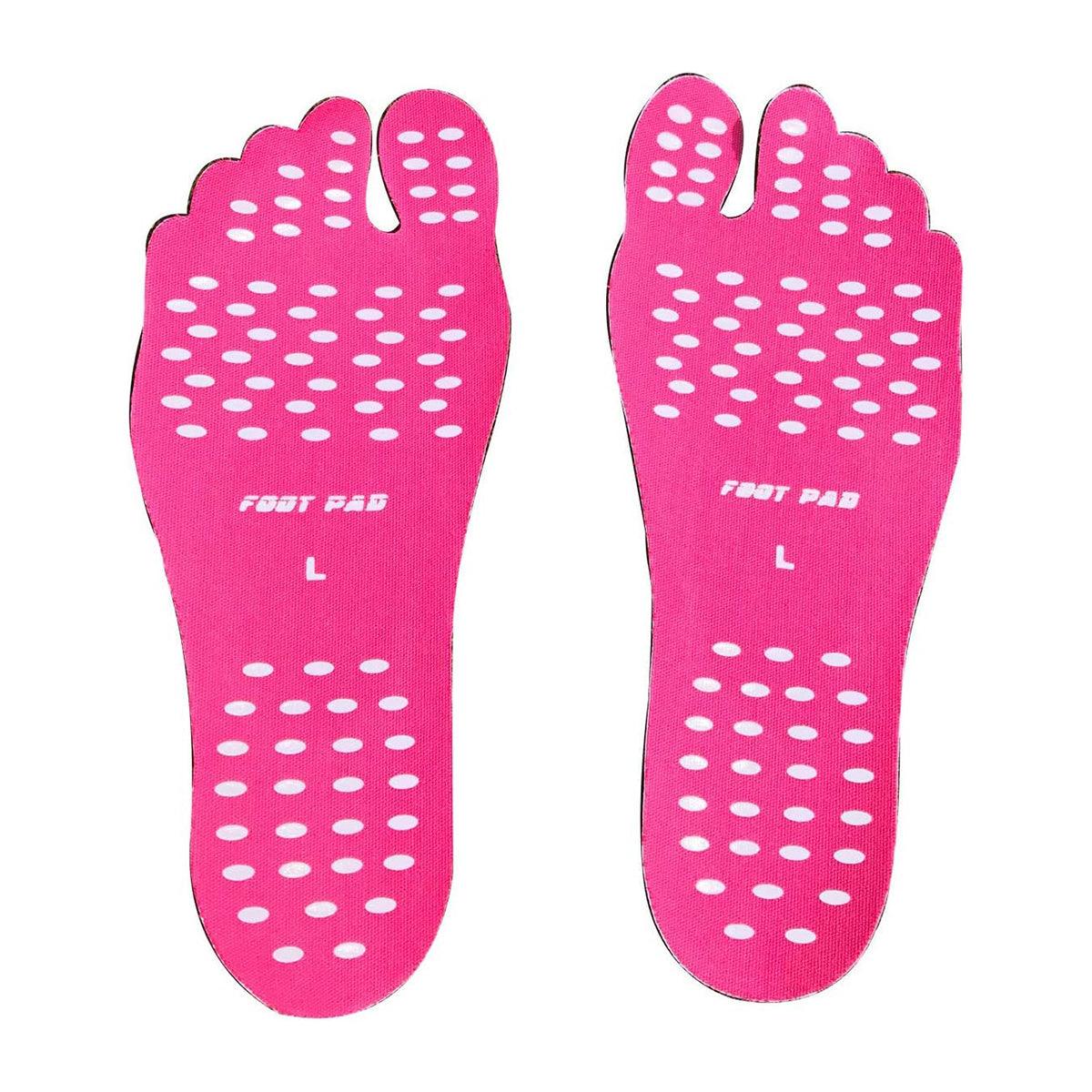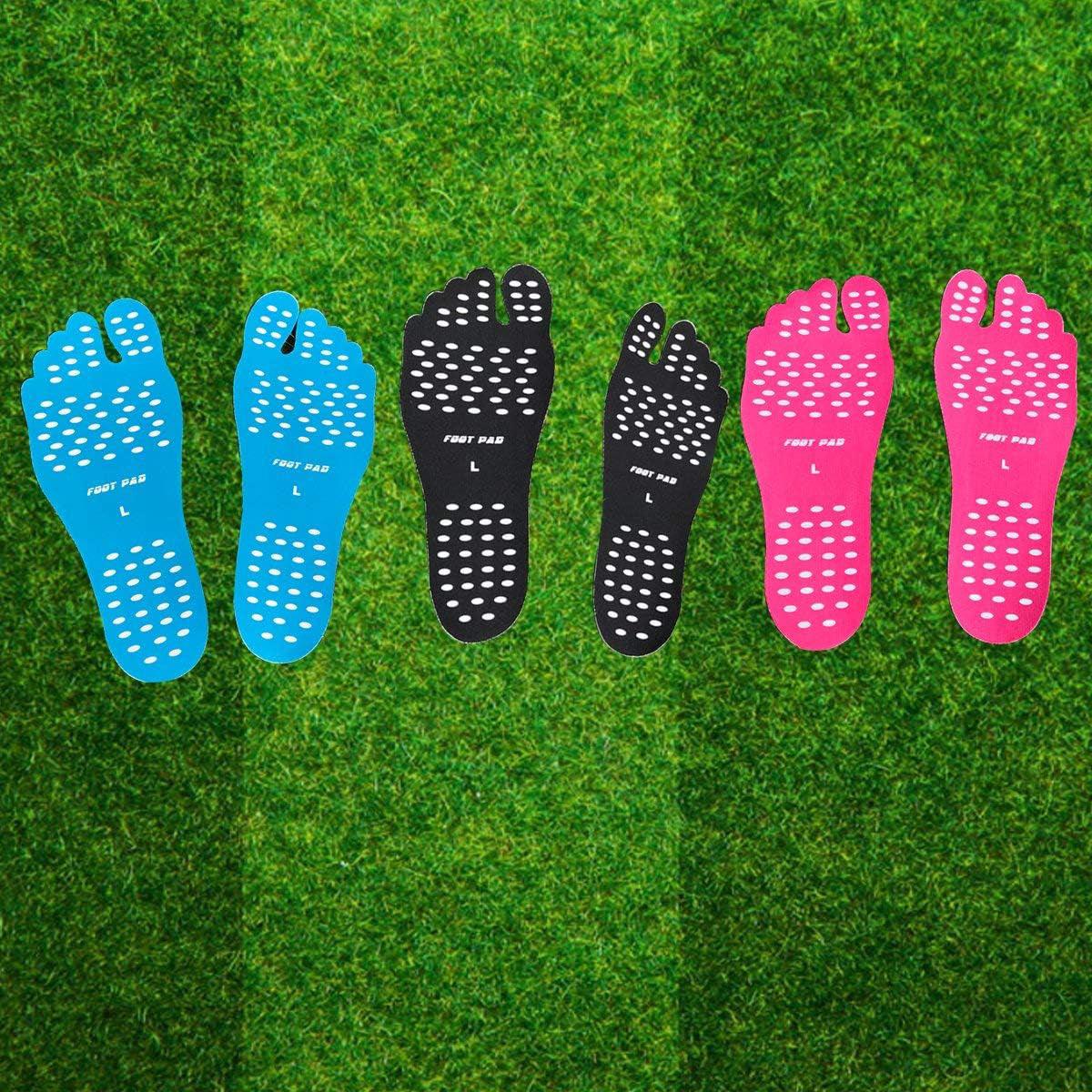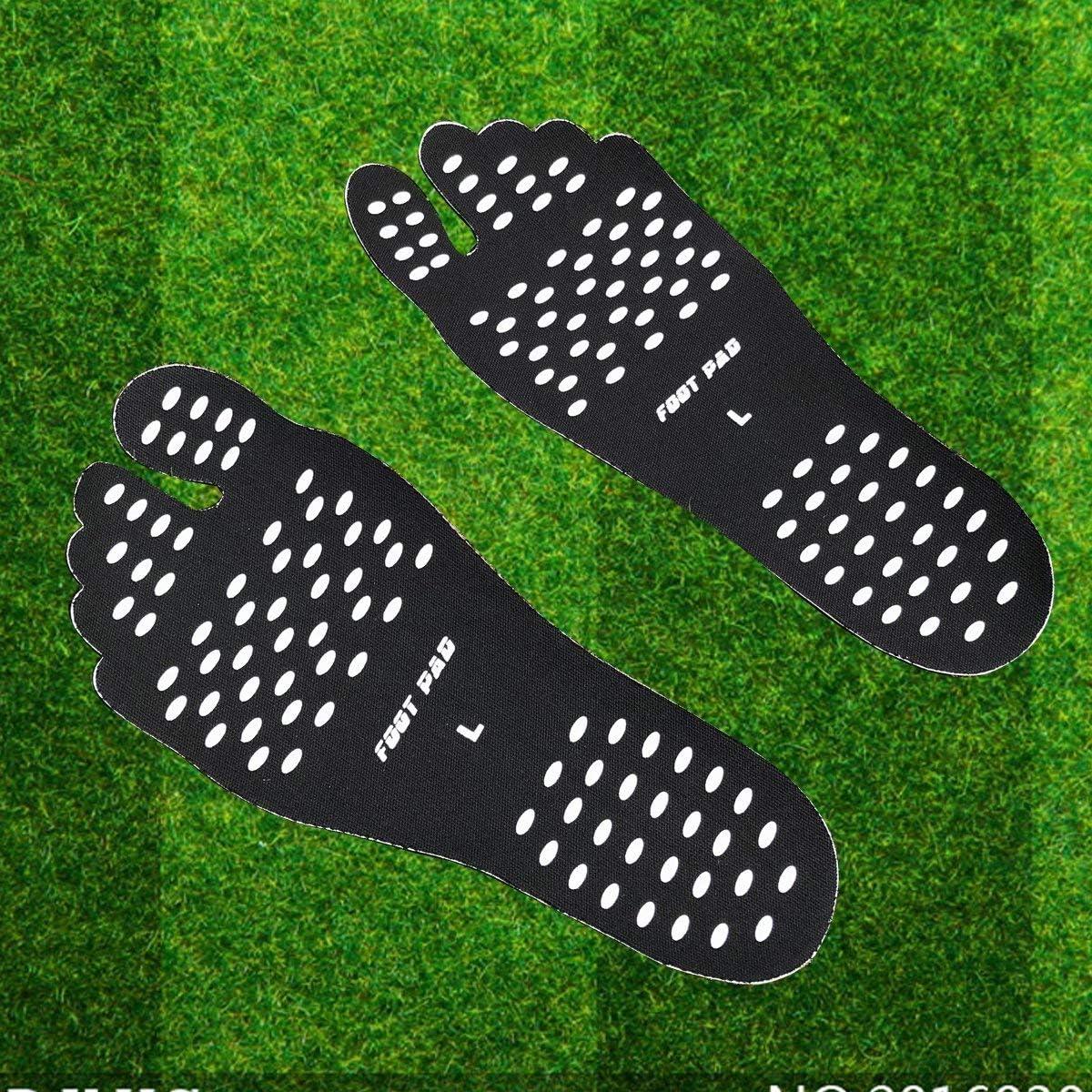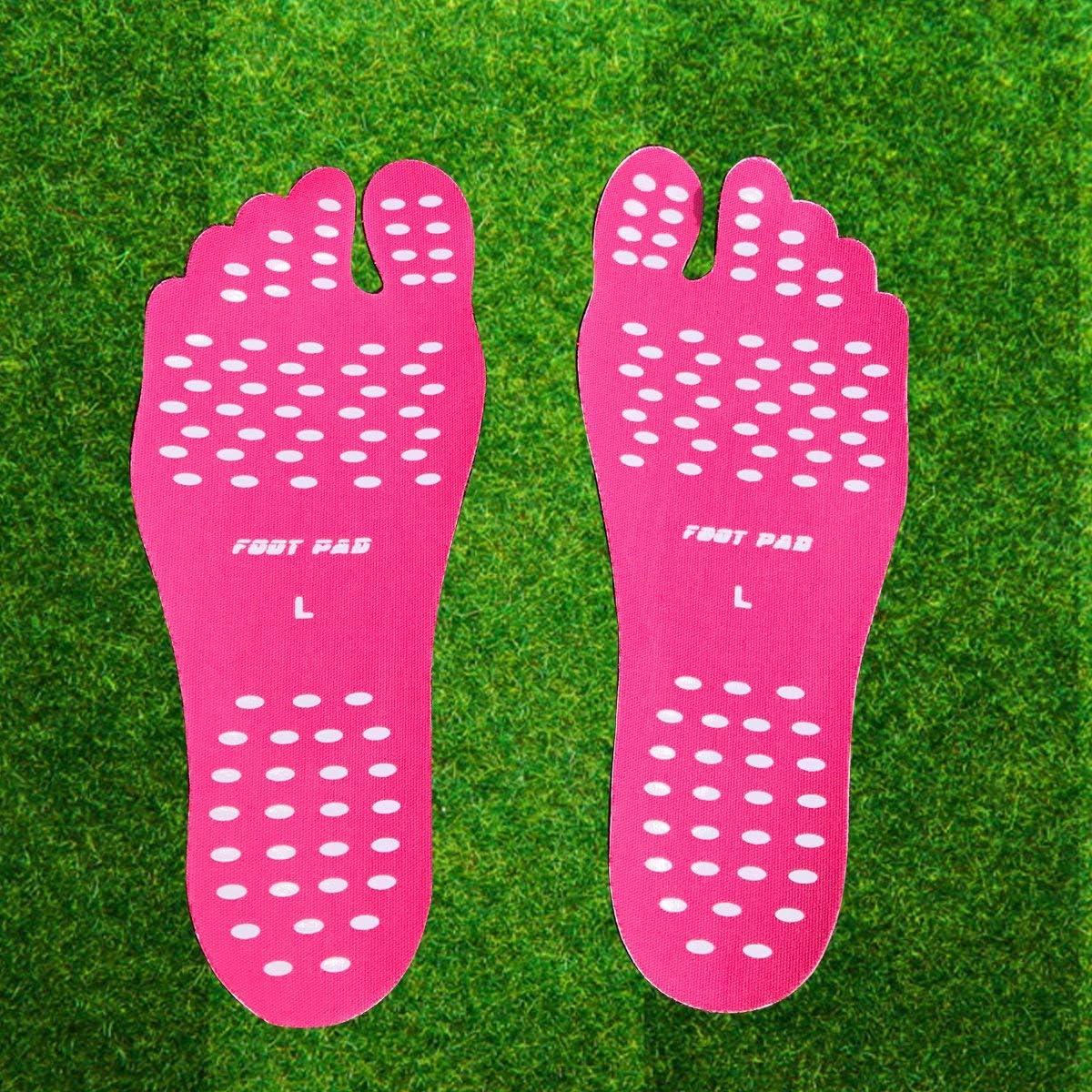 Stick on Foot Pad - Beach Foot Pads for Barefoot Invisible Anti-Slip Waterproof Sticker

About Stick on Foot Pad
Consider taking that summer vacation. With this excellent stick on foot pad, make sure your feet are kept safe whether you're at the pool or on the hot sand 3 colors: Pink, Black, or Blue.Waterproof.Simple on and off.Adhesive. fantastic for kids, ladies, and men.Portable. protection from the heat of the sand and harsh surfaces. Improved defense against cuts and nicks.improved safety from falls and slips. Avoid the scorching concrete and sand.22 cm by 8.5 cm is little. Size: Medium, 23.5 x 9 cm.Large: 25.5 x 10 cm (nearly a UK 9.5). Before applying, make sure your feet are dry and clean to ensure that they stay as long. Avoid if the soles of your feet have loose skin or open wounds.
Completely Versatile:
Your relatives and friends will adore these unisex barefoot foot pads because they are useful and nobody will miss them. most occasions, including swimming, beach volleyball, spa treatments, surfing, grass and sand walking, beach games, Hawaiian parties, yoga, running, boating, kayaking, windsurfing, and other water sports, as well as simple city walking. can fit every foot and age. Notably, you can change the crop size on your own and use it if the size is too huge.
Easy to Use and Portable:
You can use these beach foot pads whenever you want because they are lightweight, portable, and small in size. They are also simple to put on and take off, staying in place without hurting the feet when removed. protects your foot from heated pavement, sharp rocks, and glass while yet giving you the barefoot sensation. Before applying, please make sure the feet are clean and dry; otherwise, they will quickly fall off. 
Wonderful Birthday Gift:
The barefoot pads are such nice and special presents for both ladies and children. Give these beach foot pads to someone you care about, such as your spouse, fiancée, girlfriend, mother, daughter, son, niece, female friends, or even yourself, for a special occasion like a wedding, baby shower, graduation, Valentine's Day, Mother's Day, Christmas Day, Children's Day, Easter, Halloween, Thanksgiving Day, and so on. This will show them how much you care and will make them feel pampered and alluring like a movie star.
You May Check It Out: Cheap Aqua Shoes
Brand: Generise
Type: Foot Pads
Size: S, M, L, XL
Color: Black, Pink, Blue
Be Maskura Fit
Our Happy Hoopers
30 Minutes Daily Fun Workout
The smart hula hoop counts your burned calories, tracks how long you work out, and records other vital information.
Easy Installation Process
Our Smart Weighted Hula Hoop has a carefully planned design with 27 knots placed in hoop's circumference.
27 Detachable Knots
Our Smart Weighted Hula Hoop has a carefully planned design with 27 knots placed in hoop's circumference.
Let customers speak for us
worth your money
These are fantastic! However, if they become even little wet (spilled drink, small puddle, etc.), they begin to peel off and no longer operate properly.
Foot pads
Not as thick as I thought they would be. Great for the beach but only mild protection for rough surfaces. I would buy again if only for the limited protection provided.
Shark Shaver Pro - Platinum Electric Skull Shaver For Head & Face
Best Electric Men's Shaver