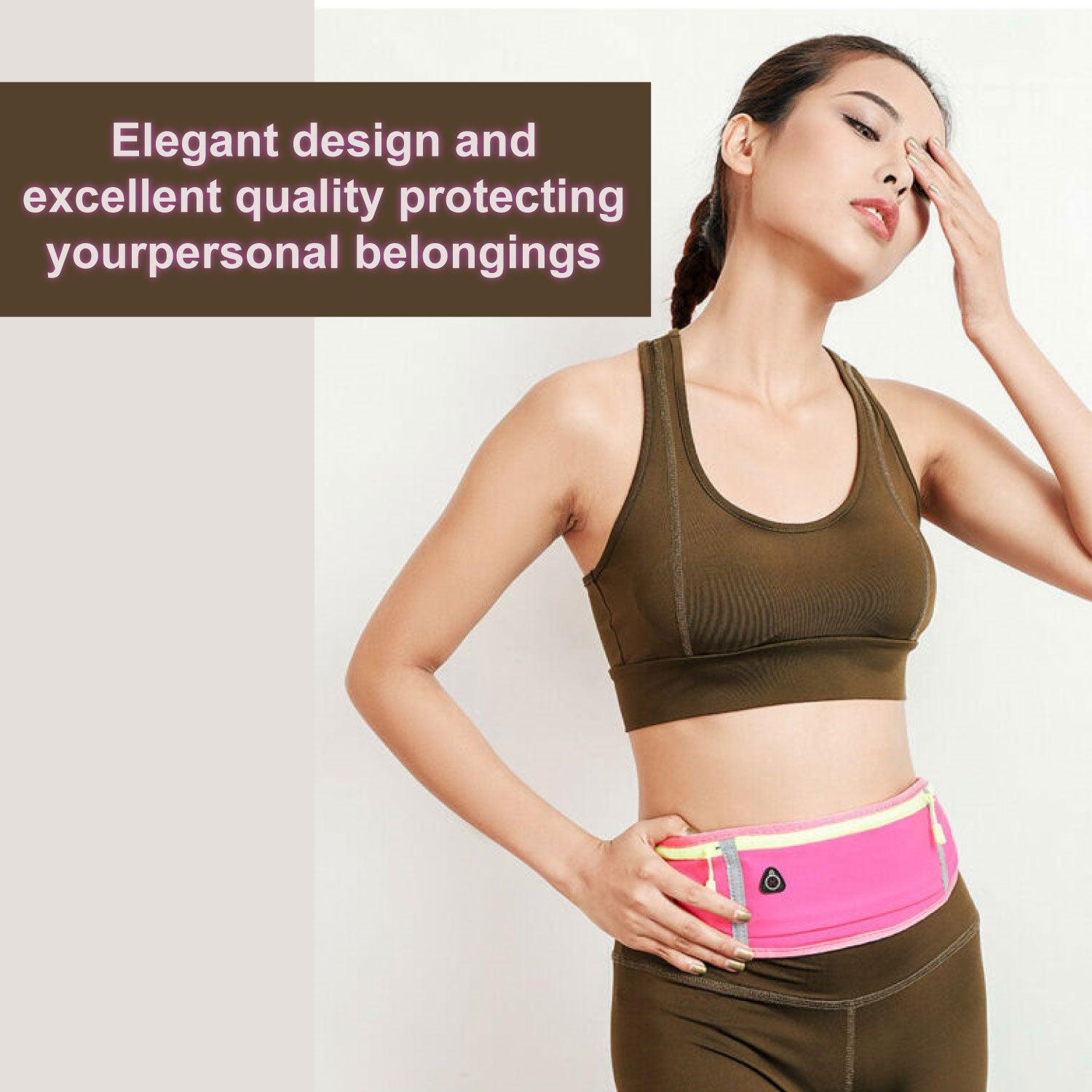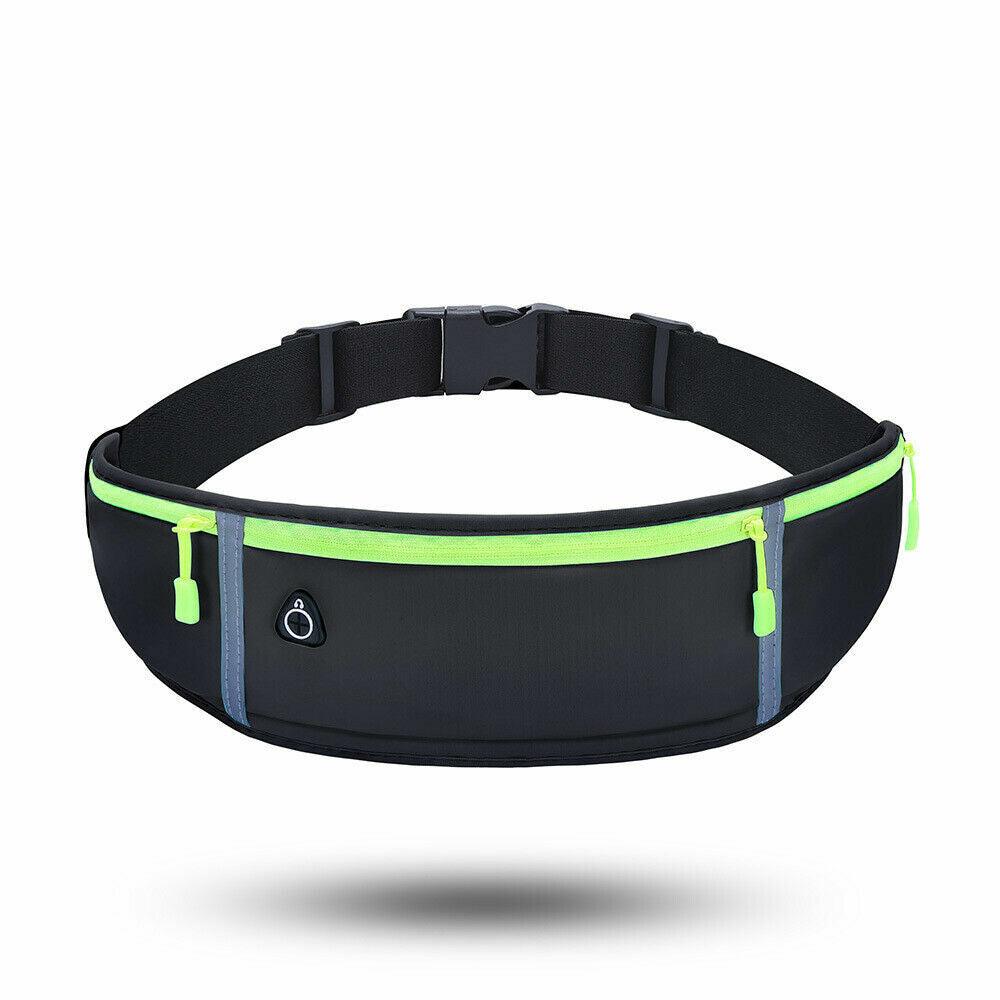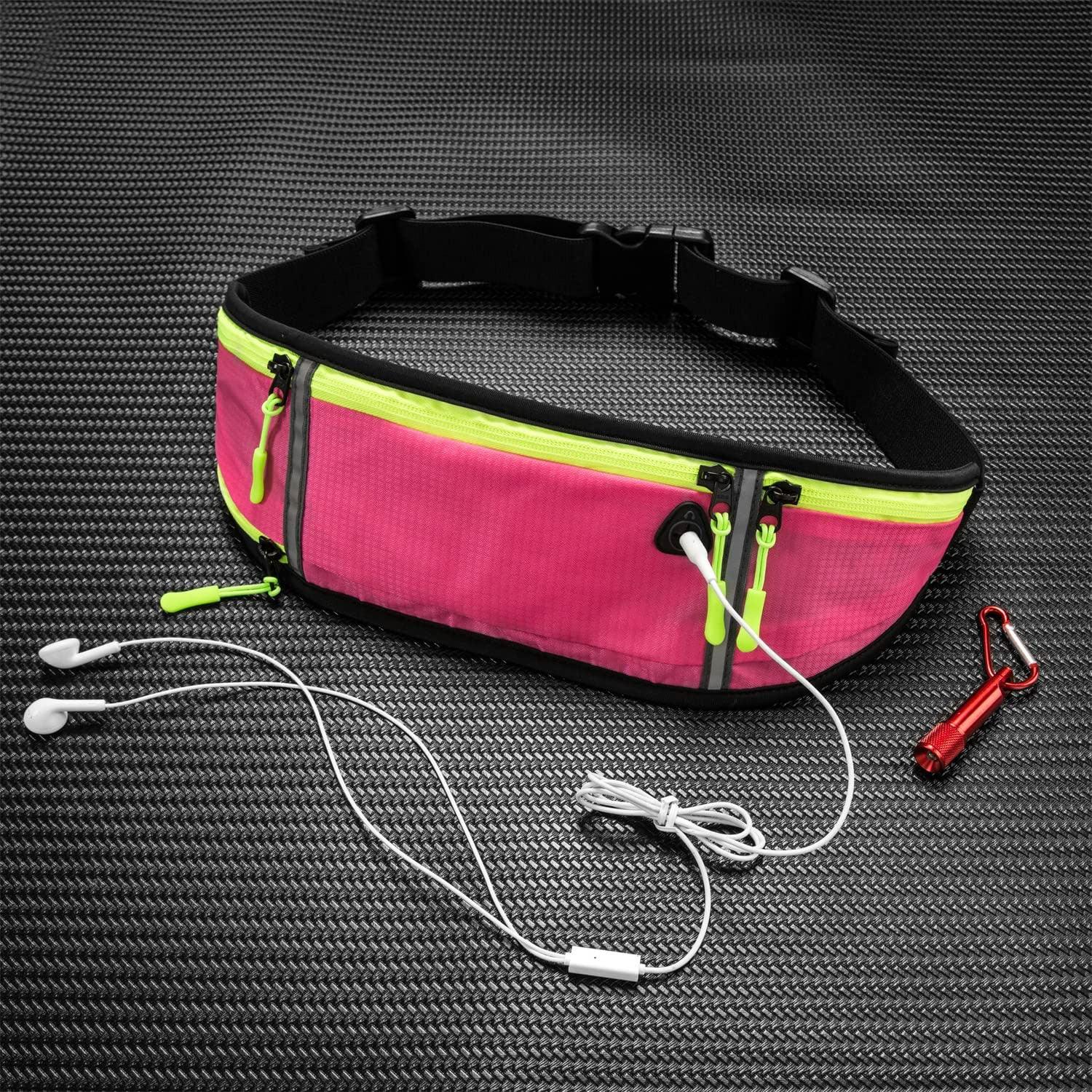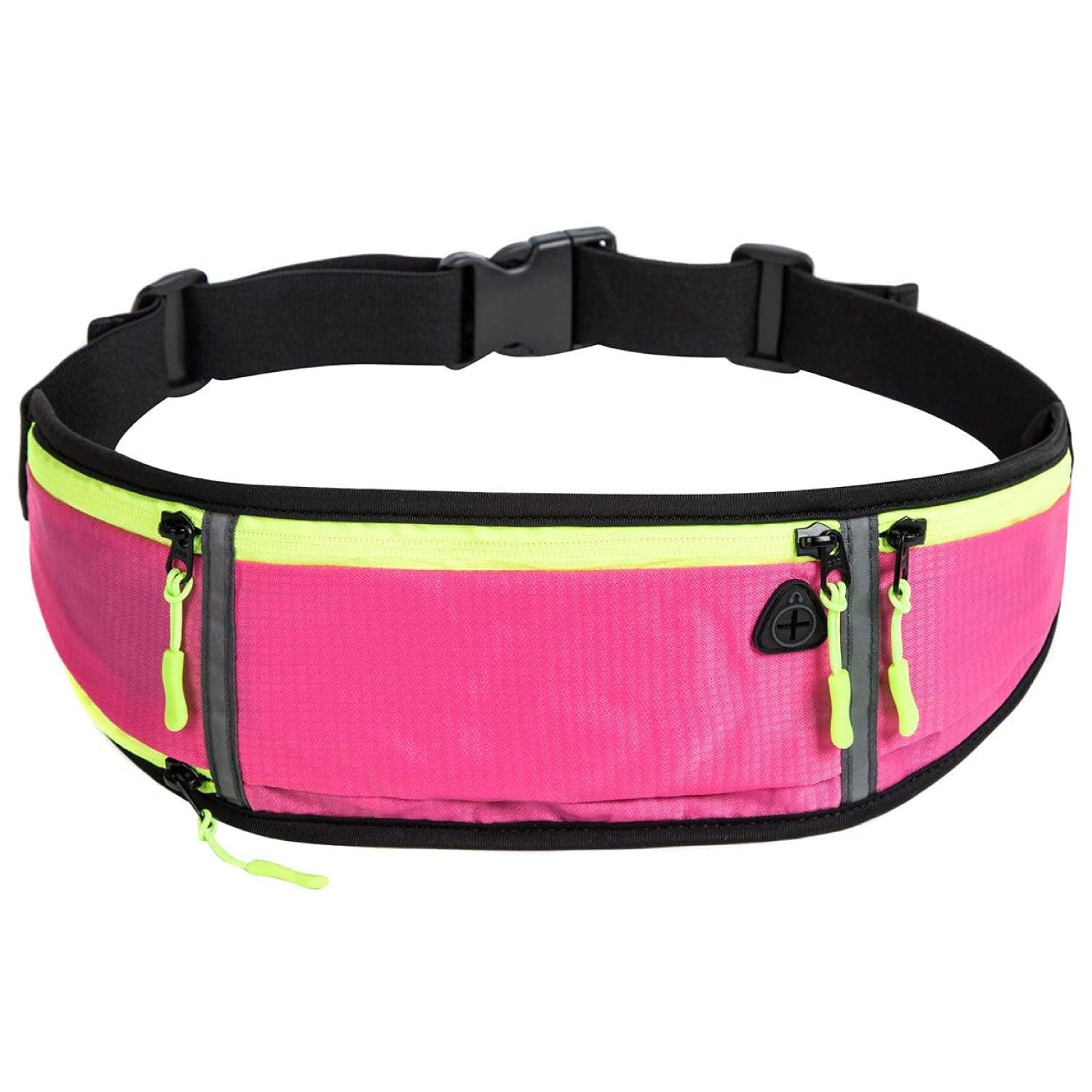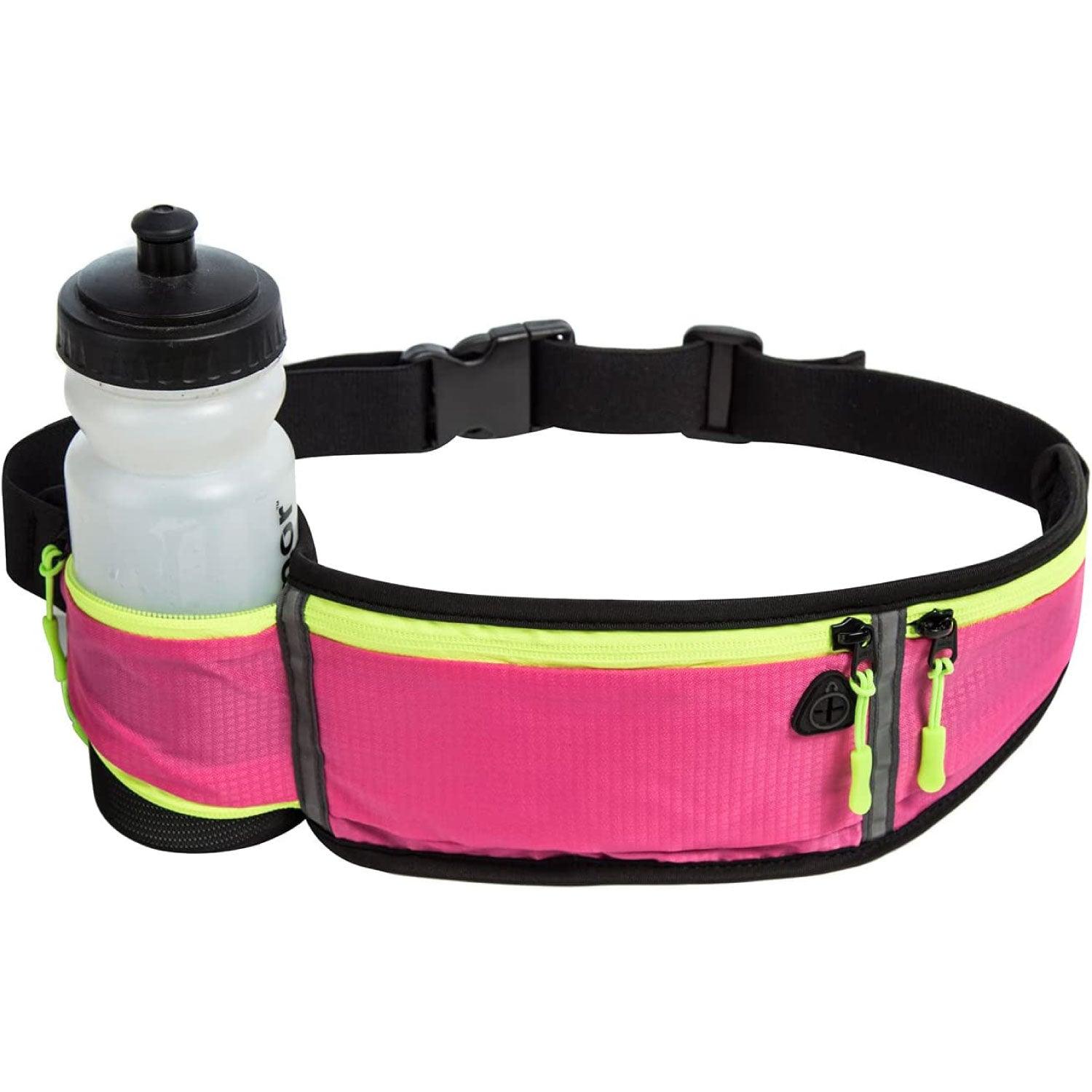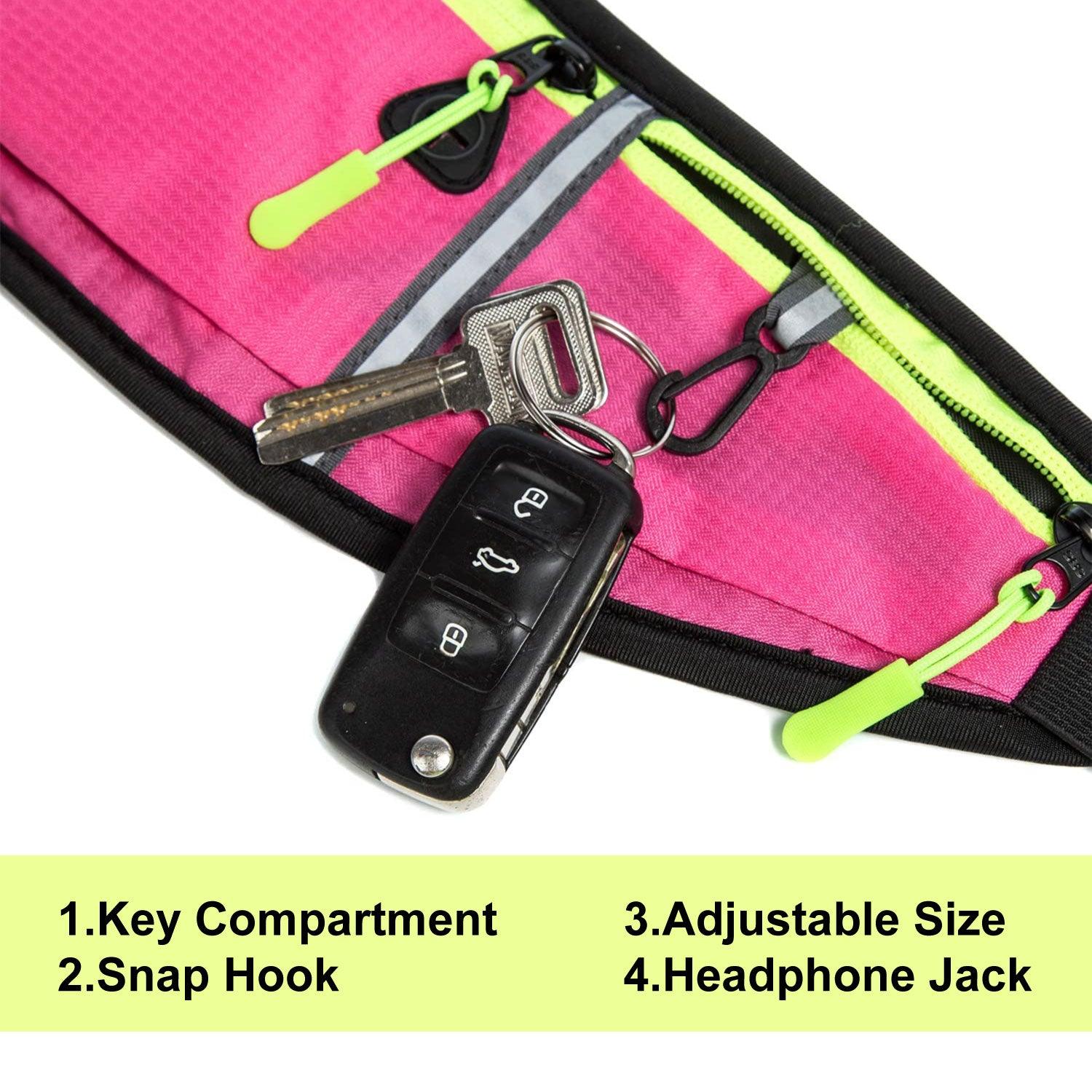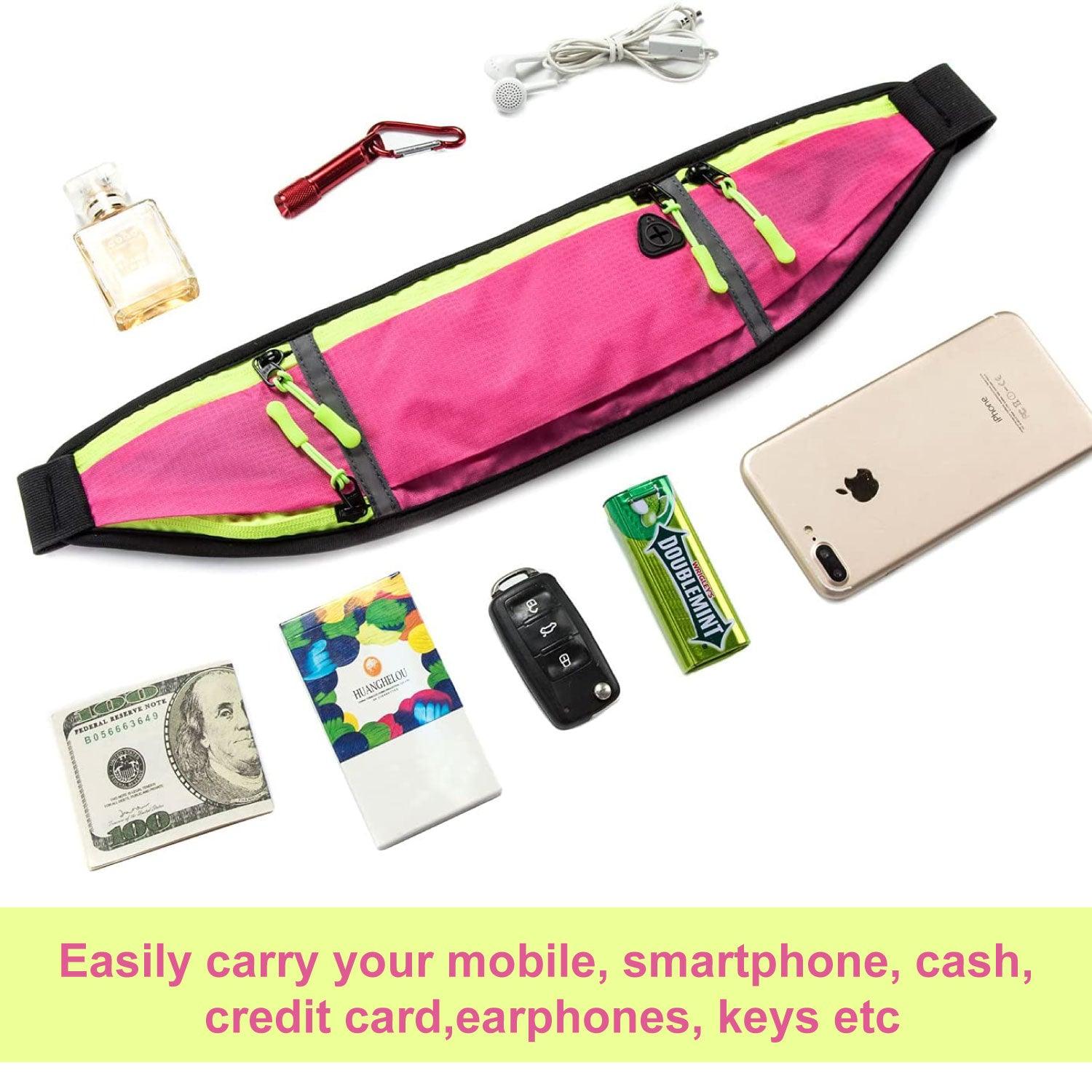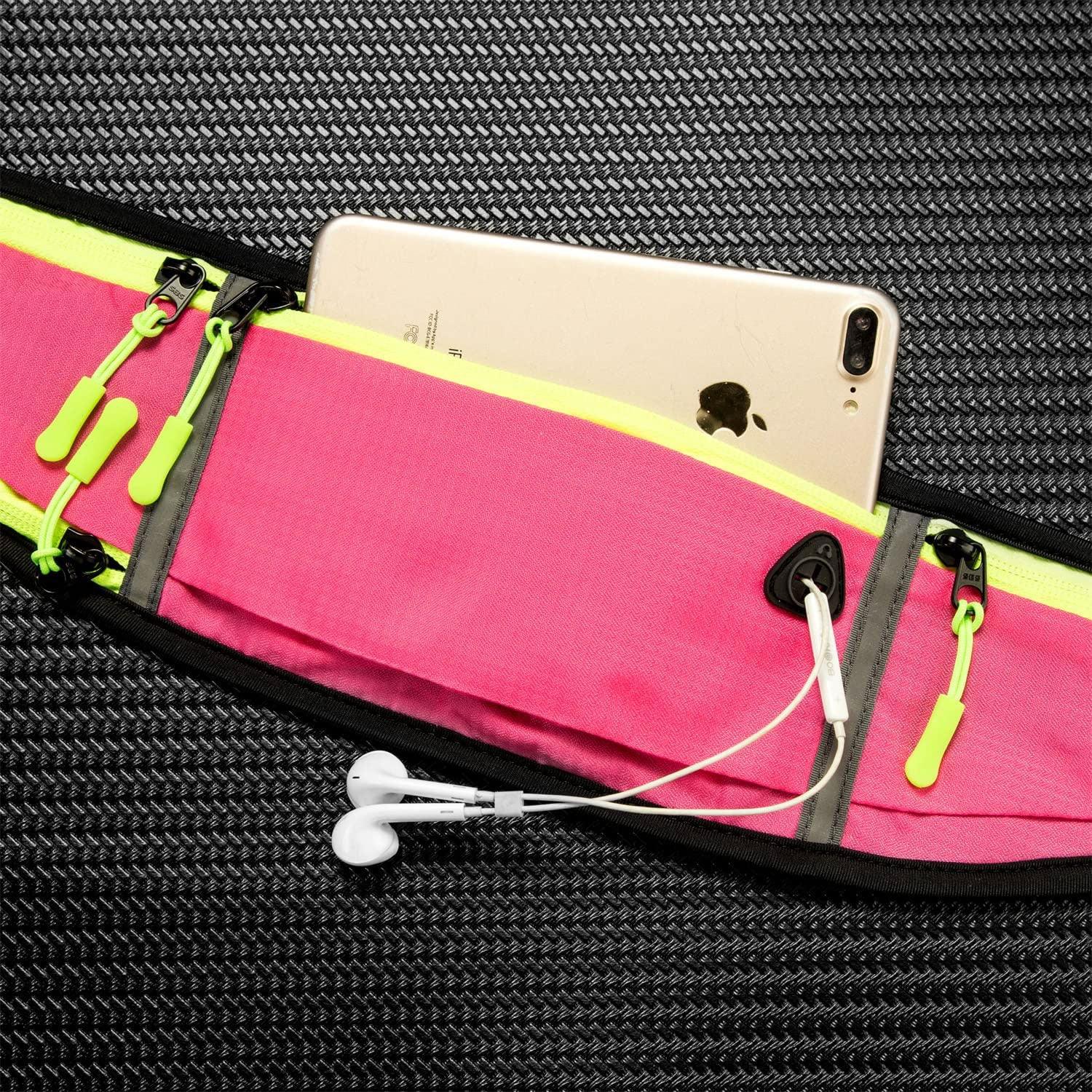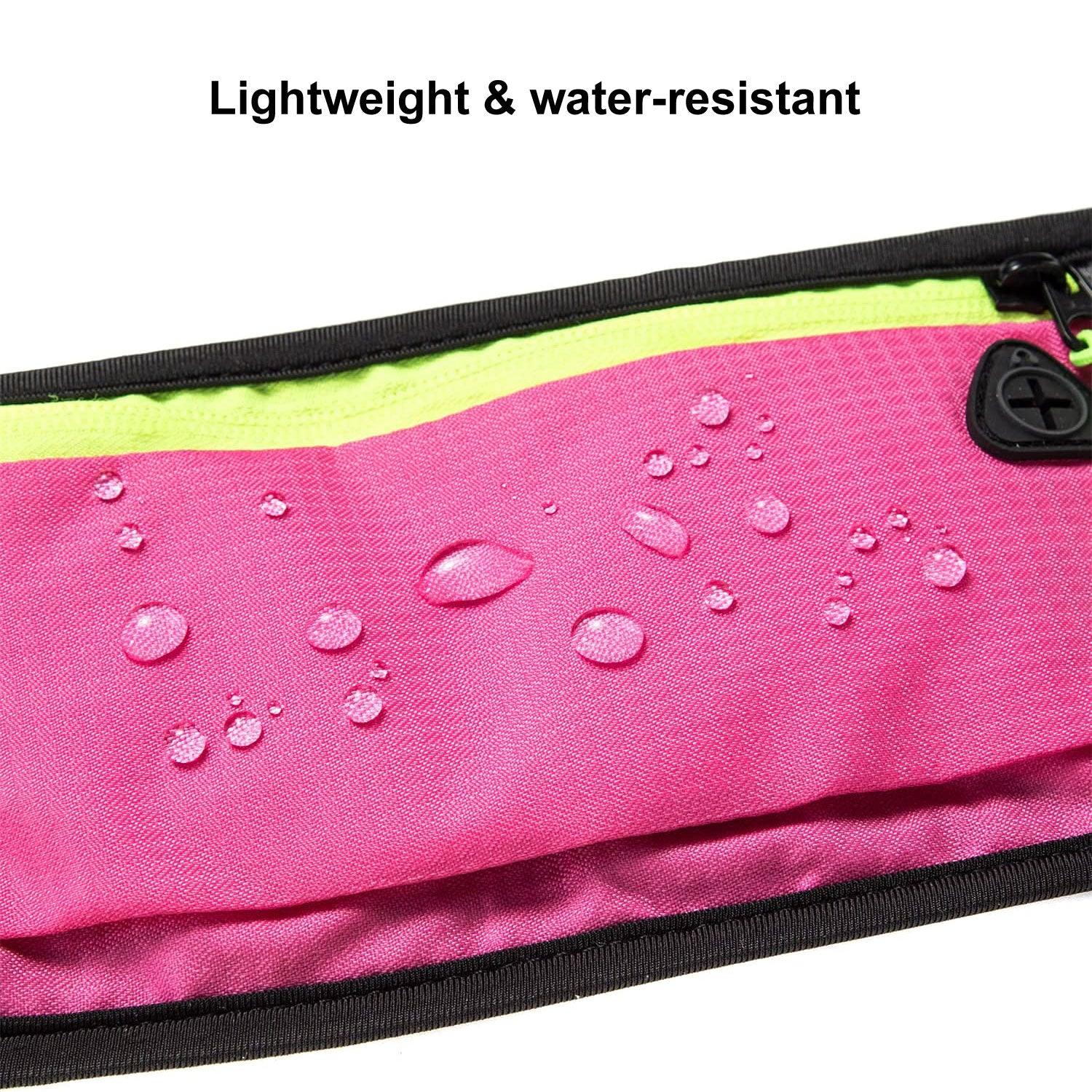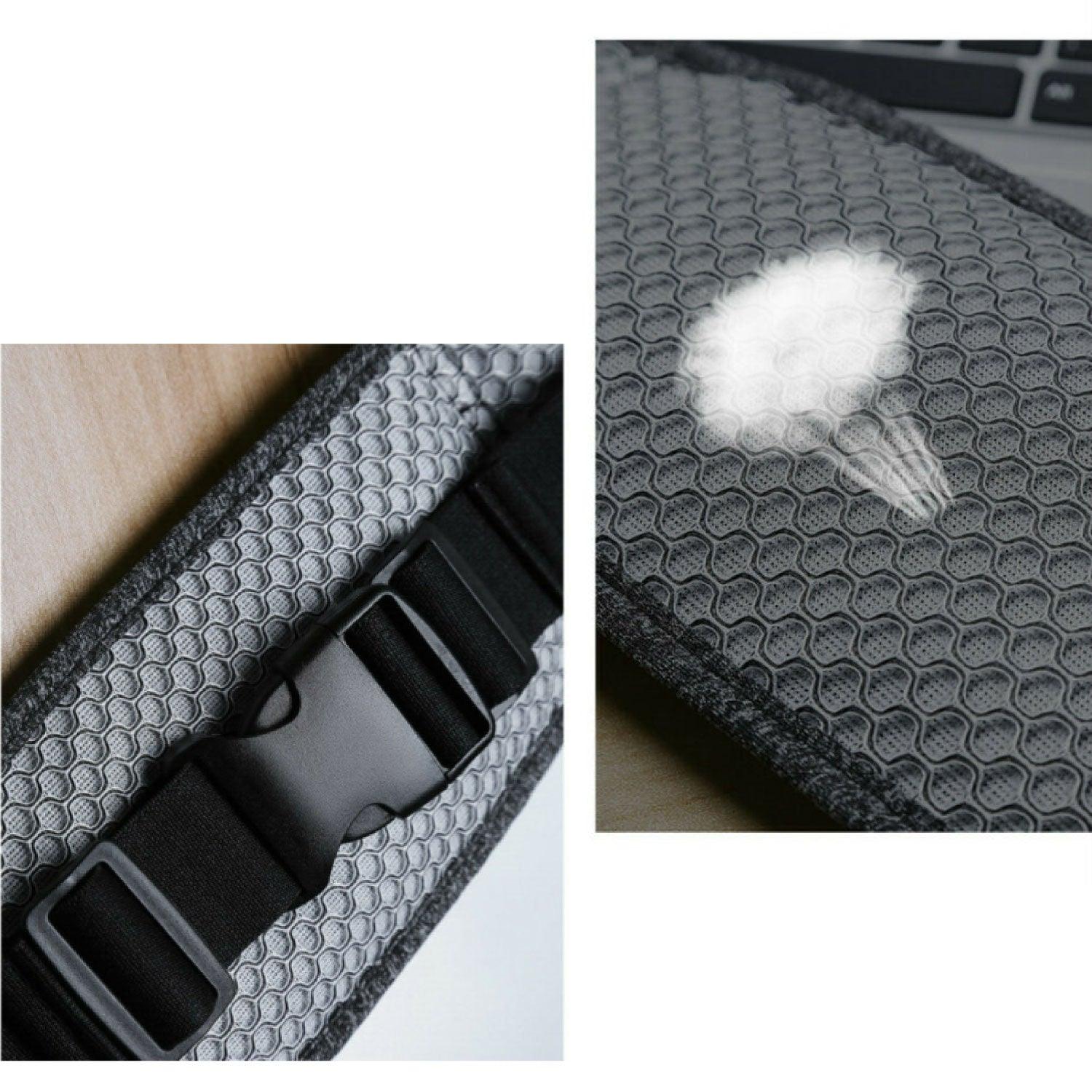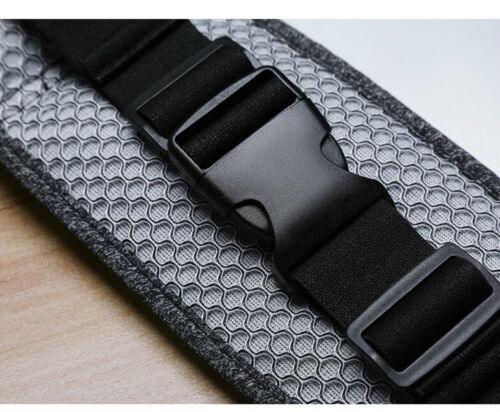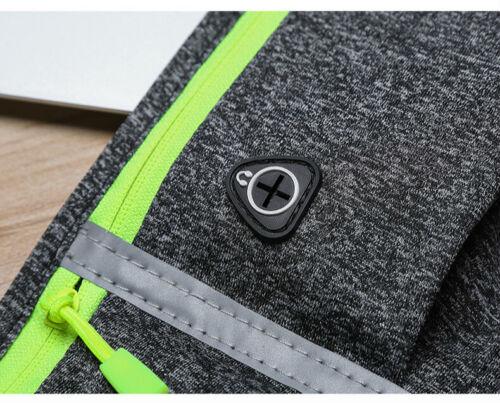 Waist Bum Bag - Jogging Running Cycling Gym Bum Bag Travel Waist Belt Pouch Sports Phone Holder Running Gym Cycling Adjustable Waist Bum Bag Belt

About Waist Bum Bag
Leather Waist Bum Bag with Adjustable Straps for Camera, Keys, and Wallet

belt bags are appropriate for men and women of all ages. Three zip pockets one big, one medium, and one small—are present.

It is an excellent size for daily use or travel, also ideal for passport and minor accessories. This waist belt is also ideal for wearing while traveling or working out, storing all of your essentials.

Dimensions: It is 19 cm long by 11.5 cm high; height: 6 cm

Convenience: There are three compartments ideal for carrying small items such as credit cards, iPad minis, keys, cash, and cell phones.

Quick-release buckle with three spacious compartments; two front zippered pockets; one front velcro flap pocket; and one rear zippered pocket.
Waist Bum Bag Features : 
It includes an adjustable clip-on waist belt, and a zipper pocket, and is lightweight and water-resistant while safeguarding your personal things. 

Night Reflect Tape serves to alert impending hazards.

This can protect your phone from dust, water, scratches, etc. with the earphone aperture at the bottom of the waist pack.

You can easily carry your phone, cash, credit card, earbuds, and keys.
has Specifically designed for sports activities such as running, jogging, cycling, and climbing.

This is ideal for Travel, Holidays, Day Trips, Concerts, Shopping, Festivals, and More.

You can strap on easily and Can Be Worn Under or Over Clothes.
NOTES:
A variety of variables, including the brightness of your monitor and the brightness of the light. It may cause the actual color of the item to differ somewhat from the photographs displayed on the website.

Dear Customer I appreciate your patronage. We'll constantly aim for complete client satisfaction. Your complimentary comments are much desired! Please do not hesitate to get in touch with us directly if you are experiencing any issues with your order.
New Size: One Size
Accents: Key Compartment/Snap Hook
Color: Multicolored
Material: Lycra
Type: Belt
Features: Key Compartment/Snap Hook, Adjustable Size, Headphone Jack
Number of Pockets: 1
Team: Key Compartment/Snap Hook
Activity: Fitness
Be Maskura Fit
Our Happy Hoopers
30 Minutes Daily Fun Workout
The smart hula hoop counts your burned calories, tracks how long you work out, and records other vital information.
Easy Installation Process
Our Smart Weighted Hula Hoop has a carefully planned design with 27 knots placed in hoop's circumference.
27 Detachable Knots
Our Smart Weighted Hula Hoop has a carefully planned design with 27 knots placed in hoop's circumference.
Let customers speak for us
Perfect for running
This is what I work out with. It's the ideal size; I have no trouble fitting my phone, even with a case on and a key fob. Though I expected little bigger. But the quality paid off. recommended.
Stays put!
I am losing weight, so if I run with my phone in my pocket, my pocket-equipped leggings or shorts now fall down. I made the decision to get a running belt so I could carry my phone while out on my runs since I'd want to wait till I lose more weight before purchasing all new clothing. This is exactly what I was searching for—one that wouldn't move or bounce about. The elastic is of excellent quality and maintains its position during my runs. To be quite honest, it will ride up a little bit, but it's little and not enough to make me dislike it. I strongly advise!
very comfortable
This is awesome for running. I can't wear my phone in my leggings as the phone is getting too heavy, which is a problem while I run. I was able to make this fit around my waist and easy to control the phone in the pouch. It is comfortable enough to run and you can adjust the straps as needed. Awesome product. I just ran a 10K with it and it was amazing.
Something was required for my everyday treks! Due to the fact that this Fanny pack is incredibly practical, I performed a lot of research and ultimately purchased several color variations. Fits my house and vehicle keys, airpods, phone, and includes mesh dividers for chapstick, gum, and my identification and credit cards. I adore the functionality, which allowed me to replace my regular purse with this.
Very useful
It allows for hands-free carrying of personal items. Useful during activities such as hiking, running, or traveling, where carrying a backpack or purse may be cumbersome or impractical.
Shark Shaver Pro - Platinum Electric Skull Shaver For Head & Face
Best Electric Men's Shaver