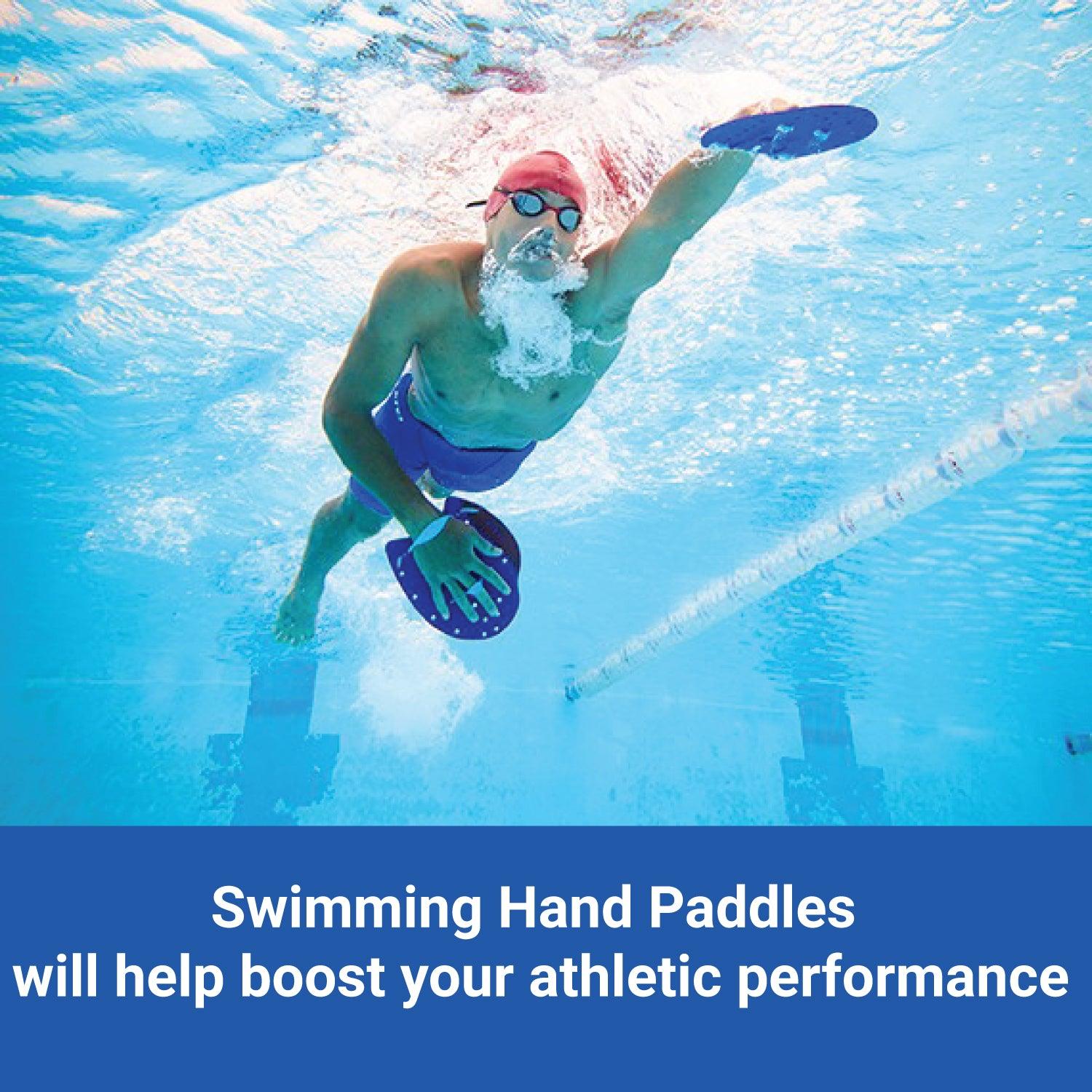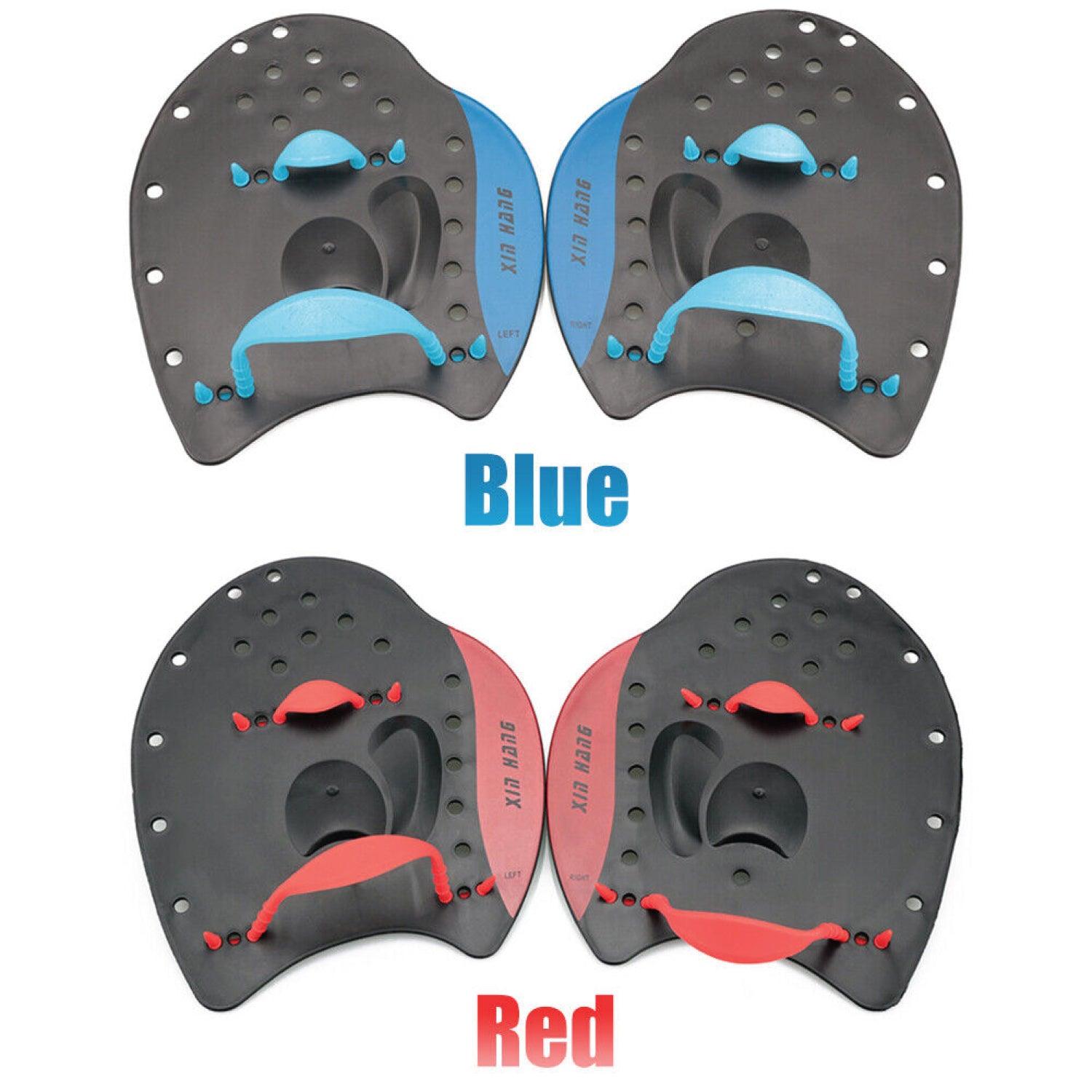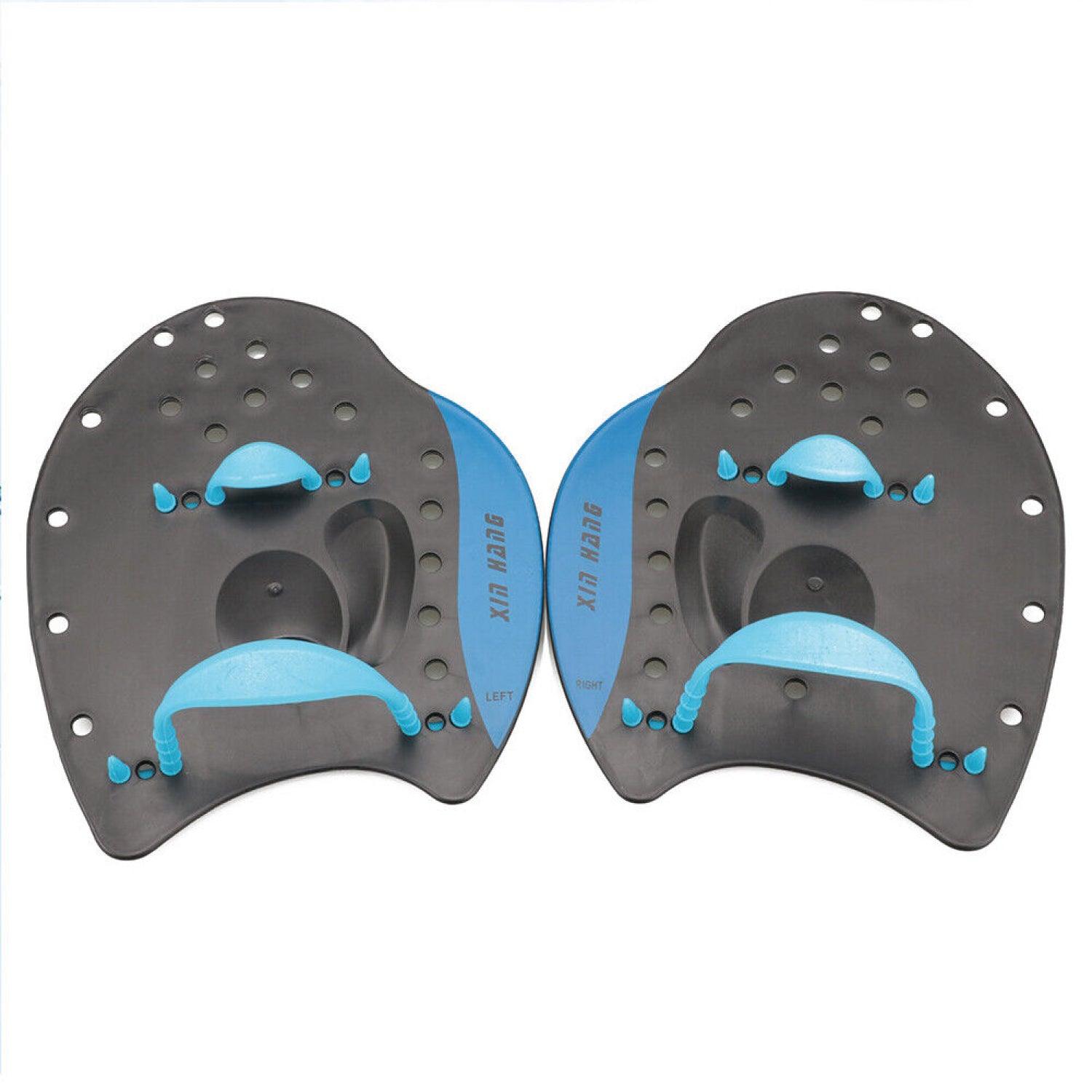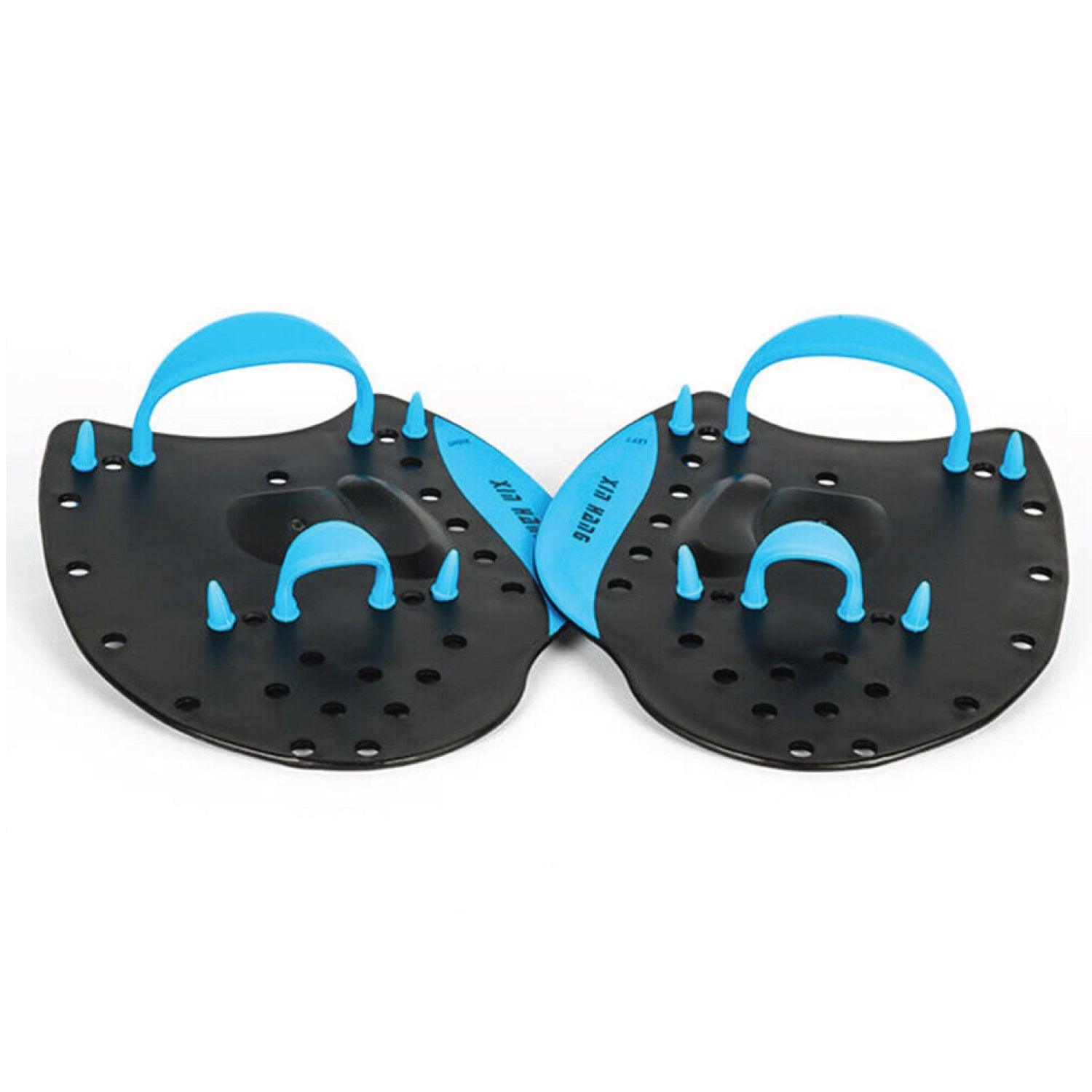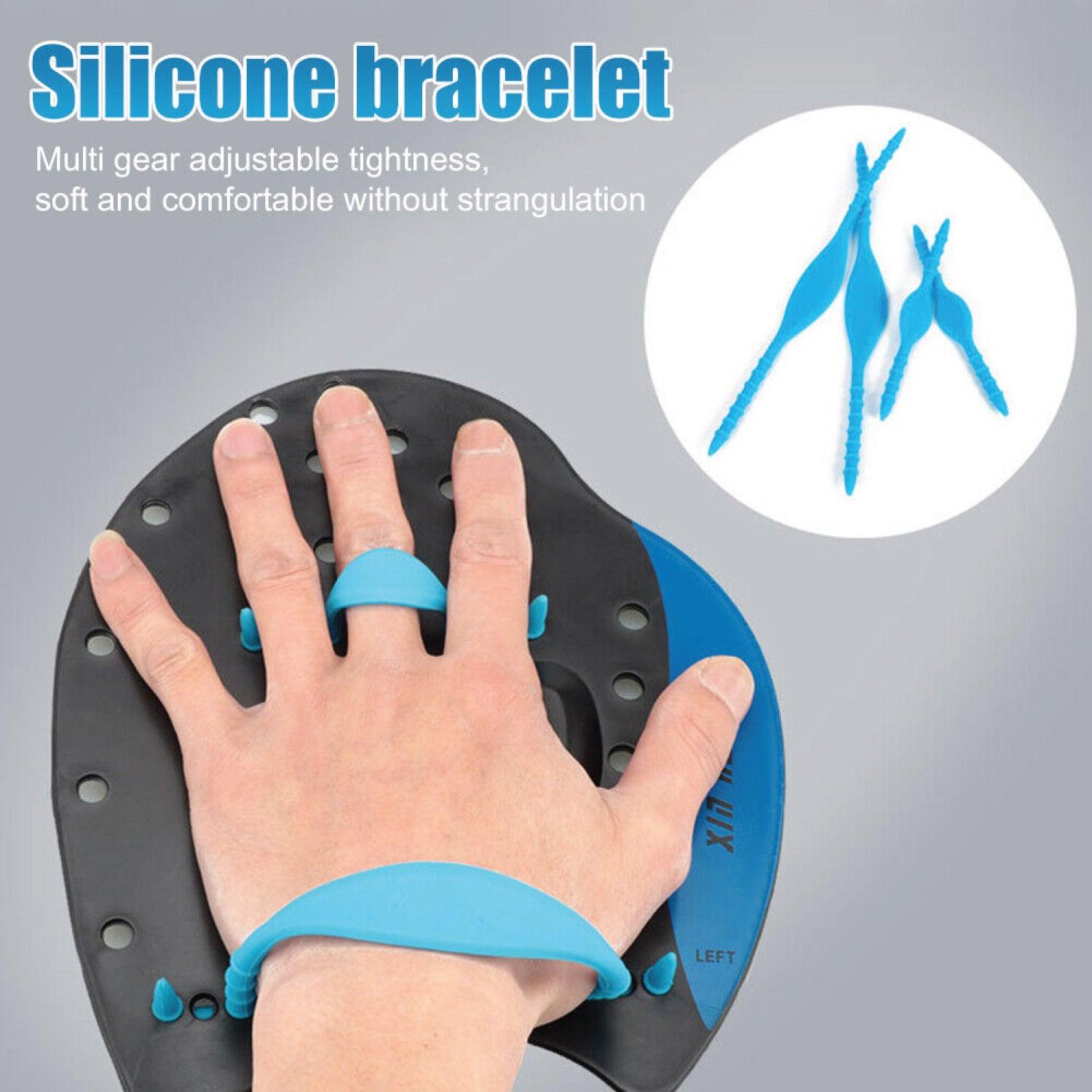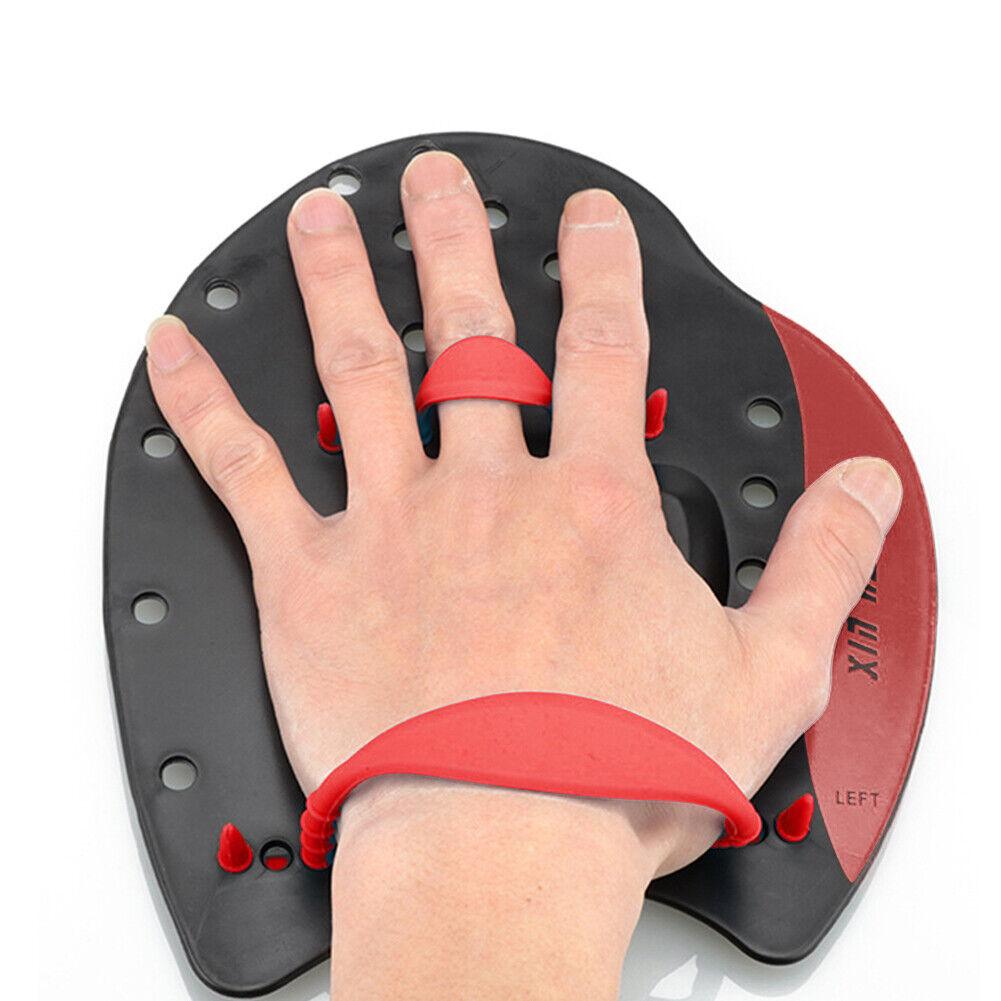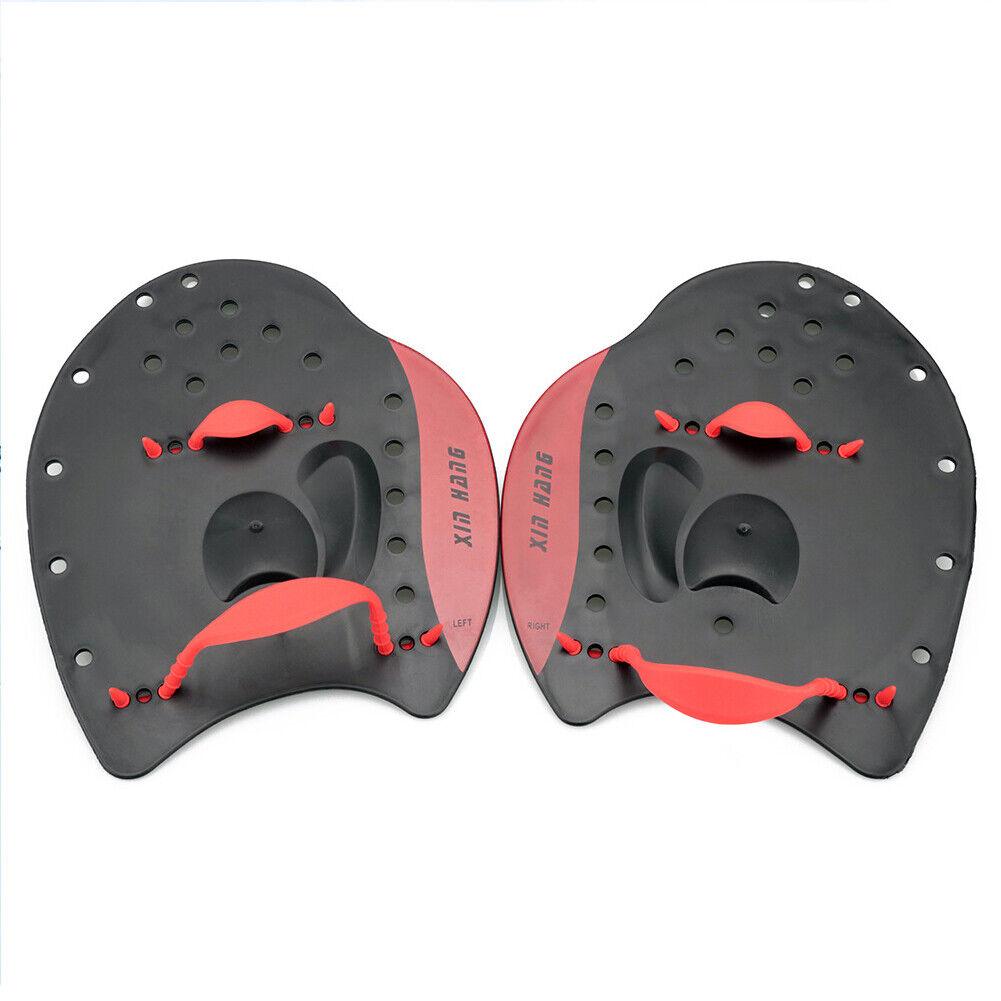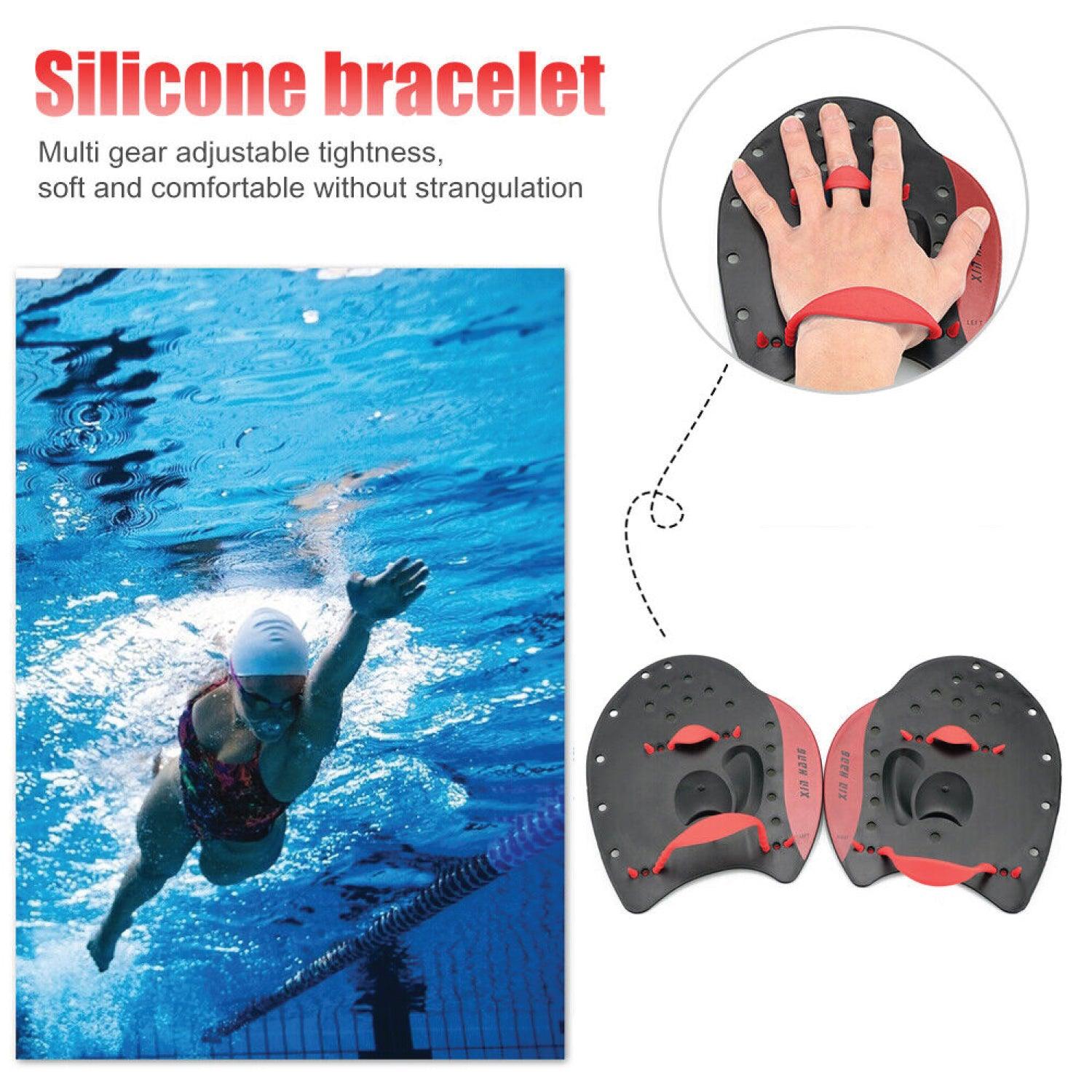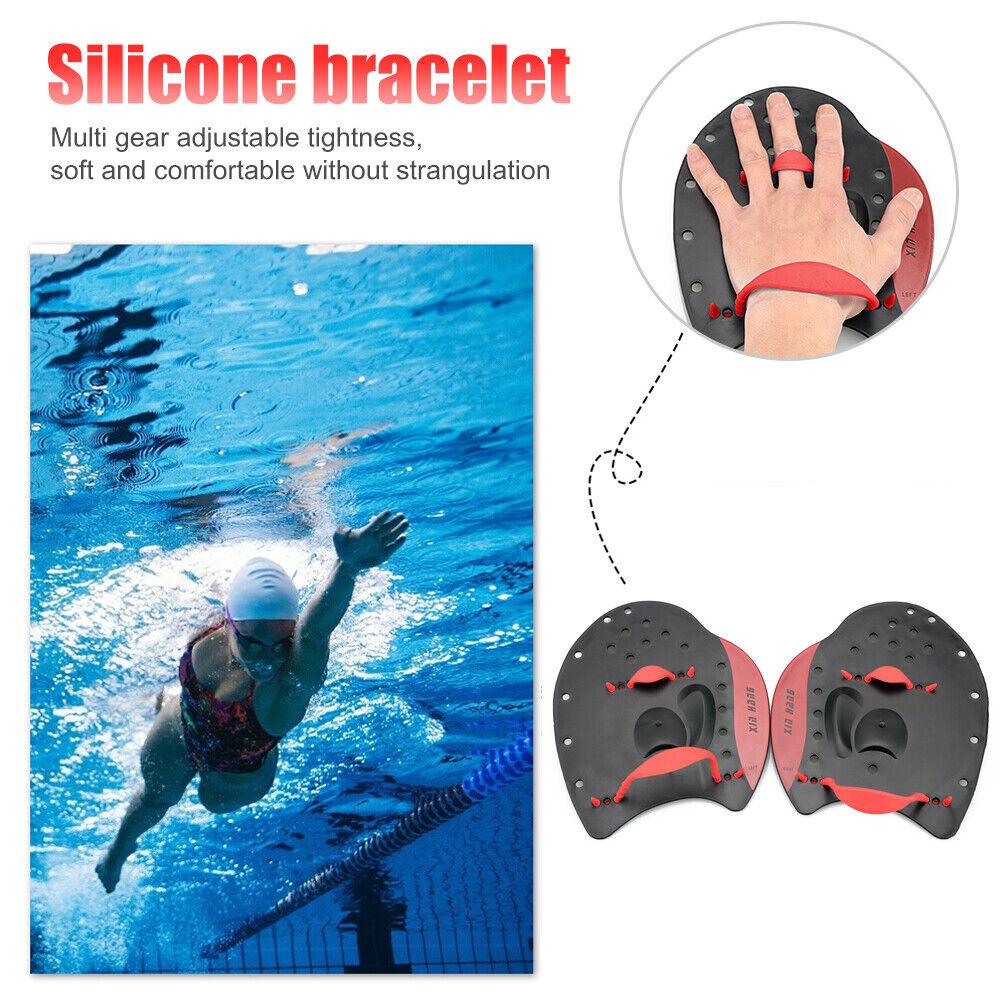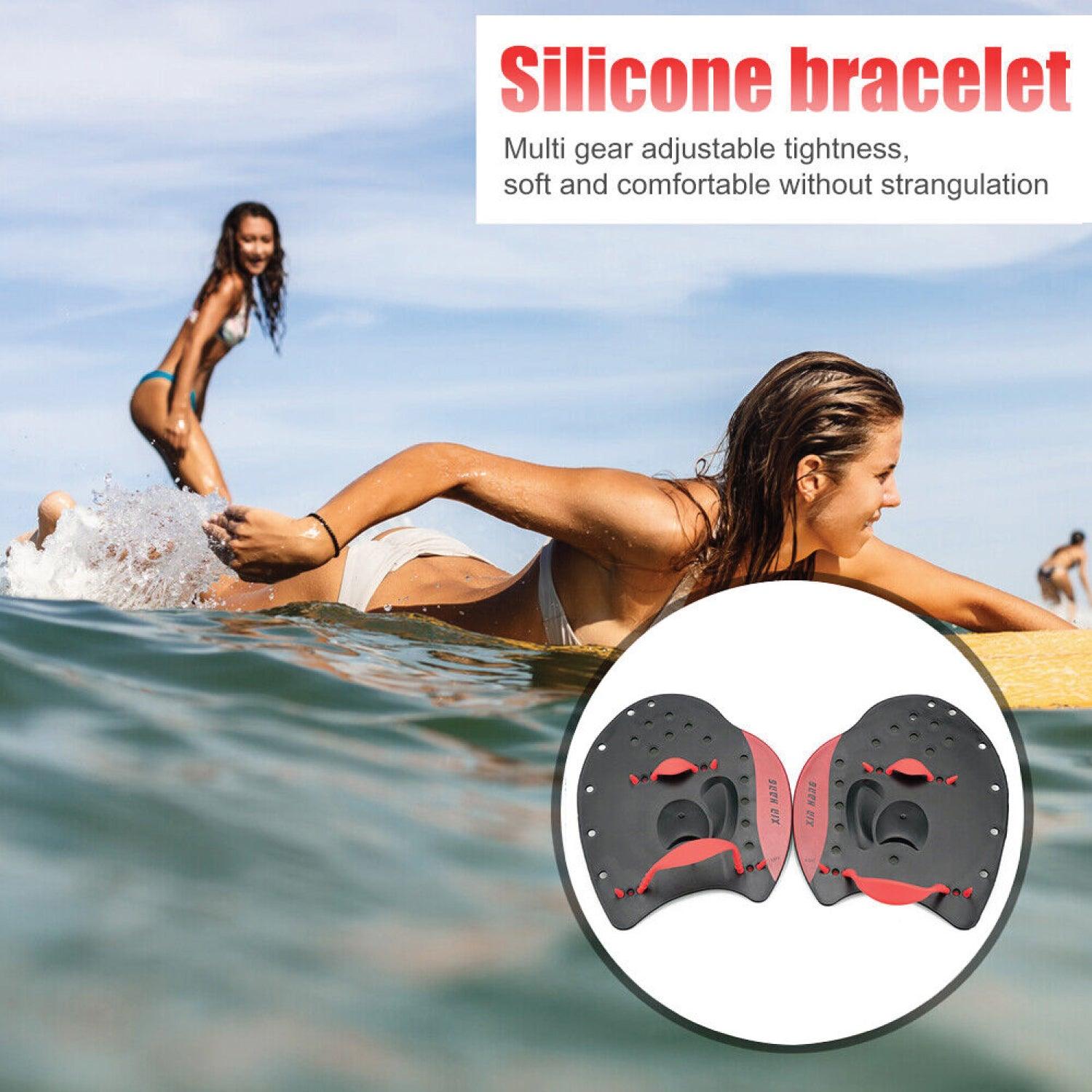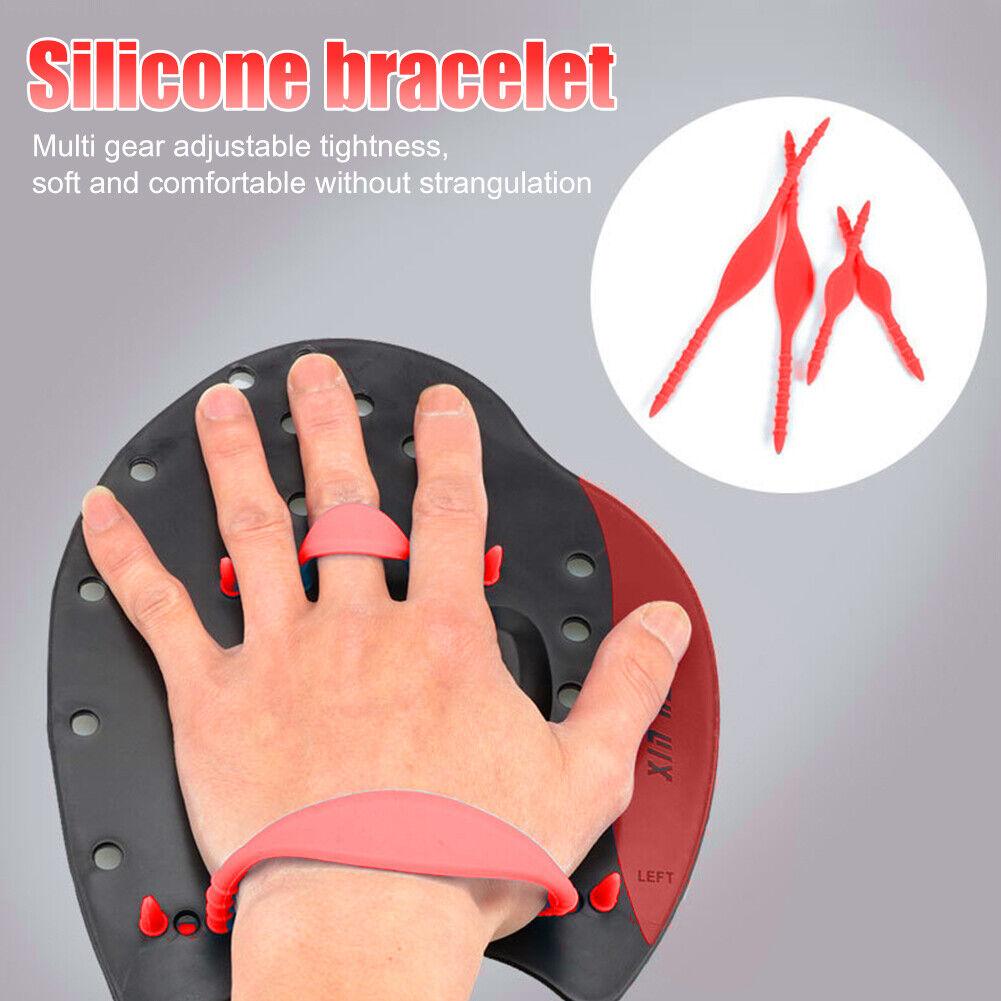 Hand Paddles For Swimming - Pro-Series Power Swim Training Paddles Are a Great Swimming Training Aid To Improve Hand Stroke Positioning

About This Item 
Hand Paddles For Swimming have a sleek, modern design that is pointed at the top for quick entry into the water and allows you to glide through the water from beginning to end.
Hand Paddles For Swimming Perfect Your Training
Your stroke technique depends on your stamina, speed, and stroke length. With the help of these hand paddles, you can learn how to swim with high elbows and a proper hand entry into the water, which will improve your stroke technique and help you conserve energy—essential for long-distance swimming.
By simplifying the hand entry and removing the cross-over, using these swimming training paddles can help you establish a balanced body position and prevent drag. Your brain will be trained to extend your arm for a longer, quicker stroke thanks to the hand paddles' added reach.
Athletic Benefits: 
Swimming coaches all across the country and the world recommend these swimming training aids for hand paddles. Order yours right away to increase your strength and endurance in the water.
Swimming hand paddles from No Label Power Pro will improve your athletic performance. Use these training hand paddles to rule the pool and develop upper body strength and endurance.
You may Check It Out: Short Fins for Swimming
Hand Paddles For Swimming Feature:
Axe shape, proper swimming technique, and strengthening training are features that are in keeping with fluid dynamic design

Condition: New
Material: Polypropylene/Silicone

Size S M L
Length (mm) 150 190 220
Width (mm) 145 175 205

Package:

1 Pair Swimming Fins

Note:
The color of the item may differ slightly from what is seen in the photographs due to differences in monitors and lighting conditions.

Due to manual measurement errors, please allow 1-2 cm differences.

Object Safety: Specific safety warnings apply to this product.
Only use in water where the child is within his or her depth and under adult supervision.
Be Maskura Fit
Our Happy Hoopers
30 Minutes Daily Fun Workout
The smart hula hoop counts your burned calories, tracks how long you work out, and records other vital information.
Easy Installation Process
Our Smart Weighted Hula Hoop has a carefully planned design with 27 knots placed in hoop's circumference.
27 Detachable Knots
Our Smart Weighted Hula Hoop has a carefully planned design with 27 knots placed in hoop's circumference.
Let customers speak for us
Good for swimming actually
I have more "grip" with these because they are stable and comfortable, which effectively increases resistance for a harder workout.
Speedy shipping
Very impressive. Speedy shipping. Modern goods with pointed tops for speedy entry into the water are available.
Producing smoother swimming strokes
If used frequently, they work wonders as a strengthening boost when exercising. You can choose to utilize the straps around your wrists and hands, or you can just use the hand straps without the wrist support, which is what I found to be superior for producing smoother swimming strokes. I got these at a discount in return for a frank evaluation, and I think the training will use them a lot.
Very comfortable to use
I began with 20 lengths, which was plenty, and have since increased to 64 lengths, gradually working my way up to the entire daily swim. Very comfortable to use, plus they come with a storage bag that I can easily carry in my exercise bag.
Fantastic
I was looking for some hand paddles to give my arms more of a workout because I swim two miles daily on average. I came discovered these since other pool users use paddles identical to these. These are fantastic, and after my swim, my arms ache.
Shark Shaver Pro - Platinum Electric Skull Shaver For Head & Face
Best Electric Men's Shaver