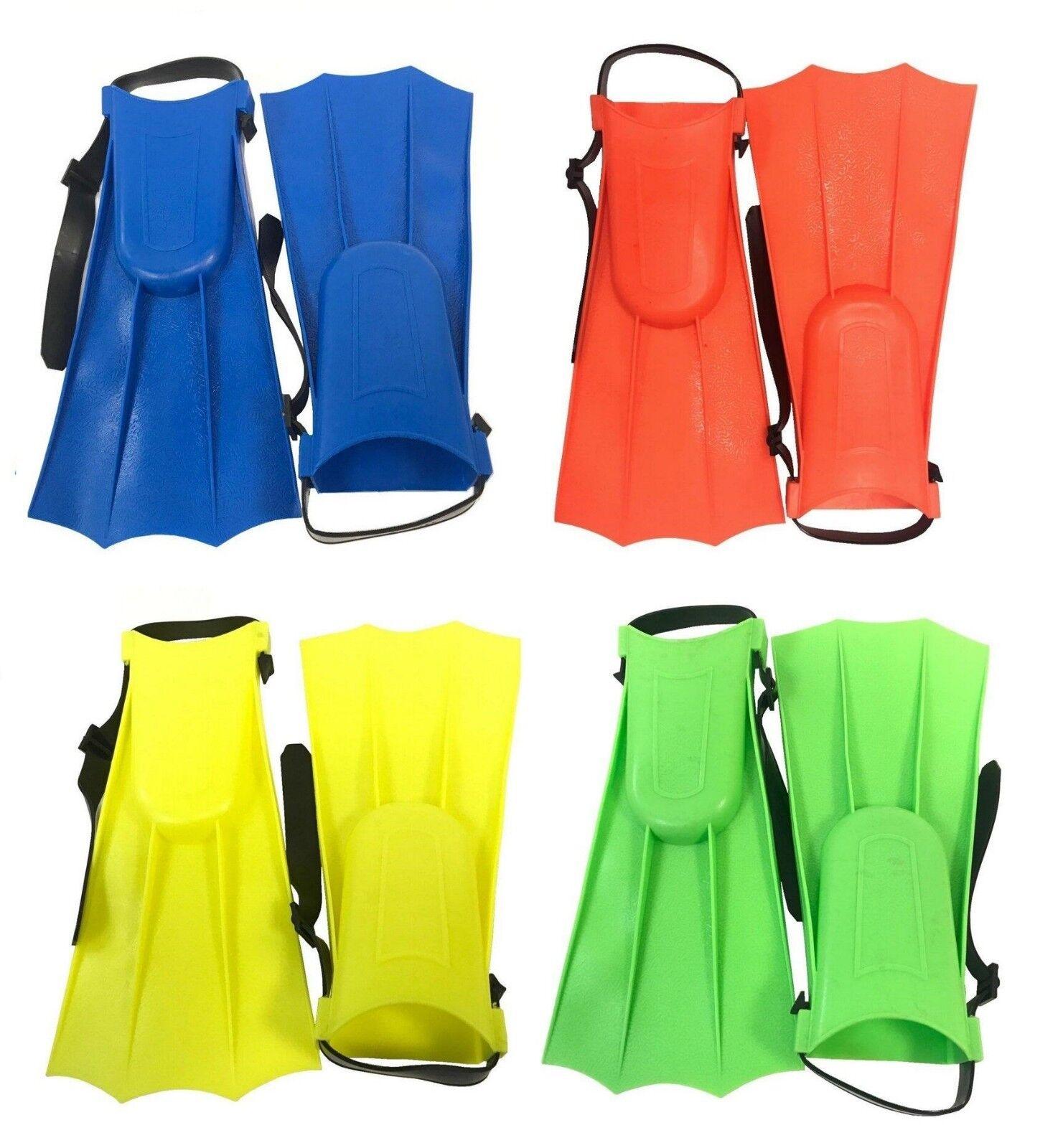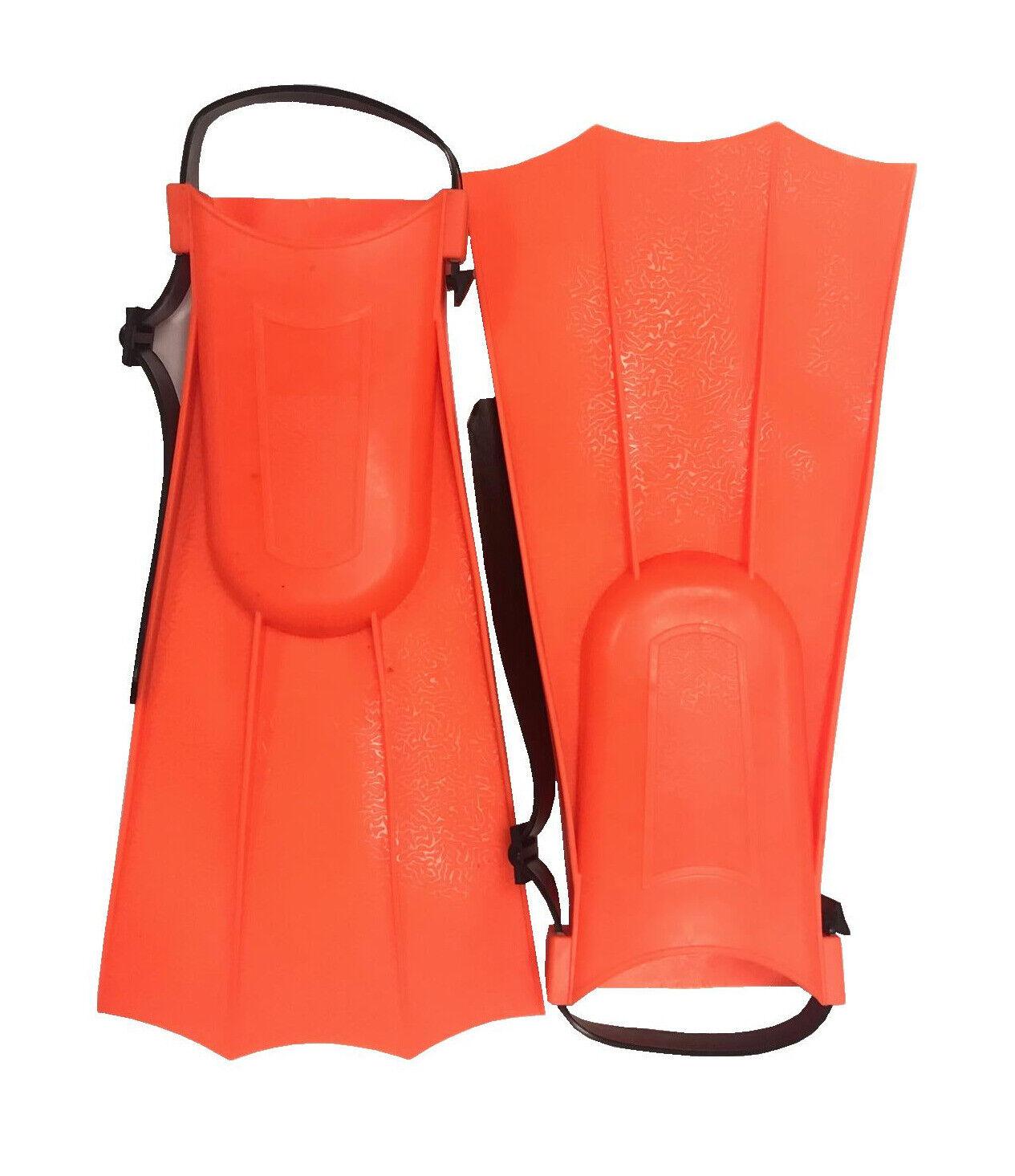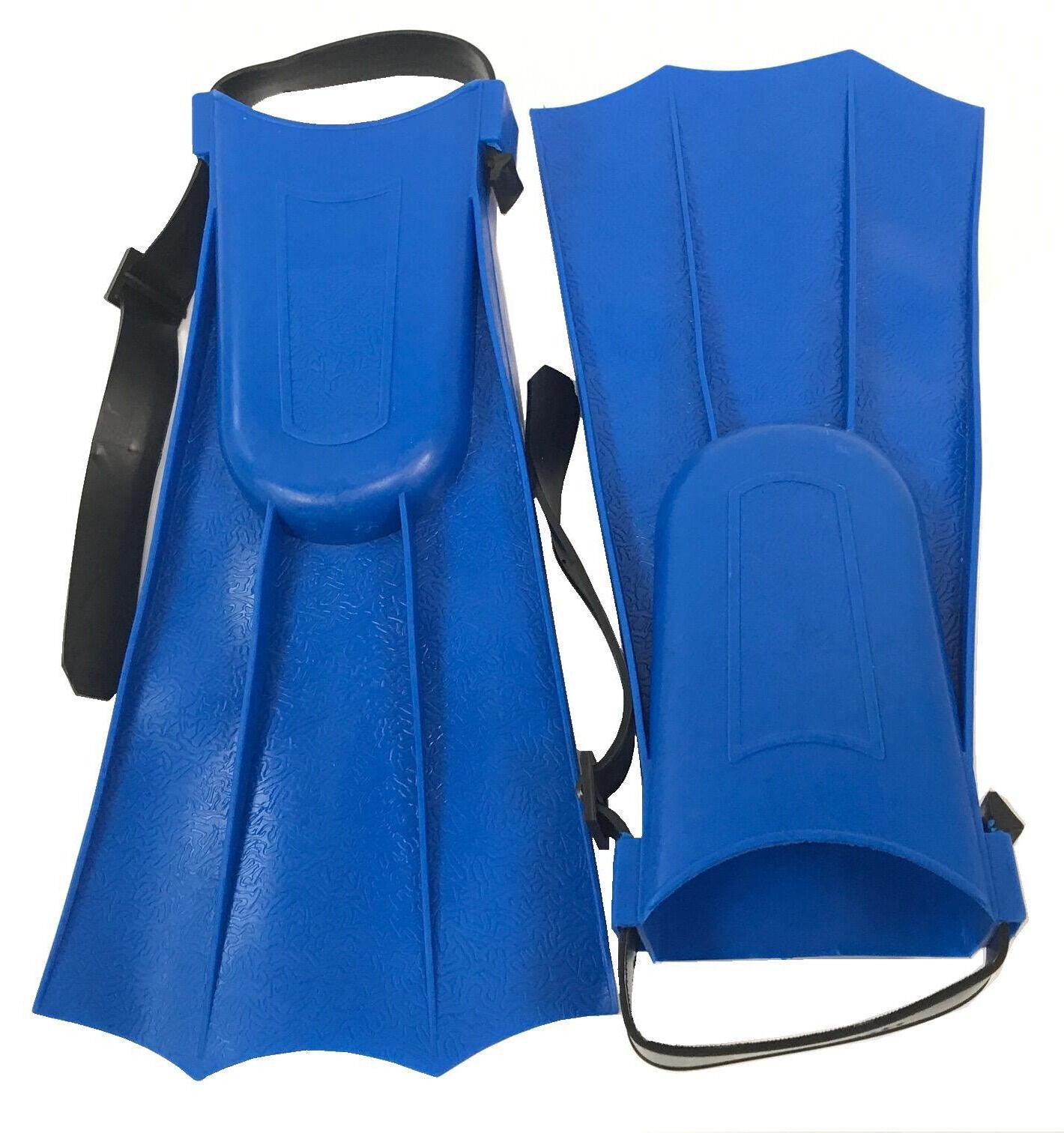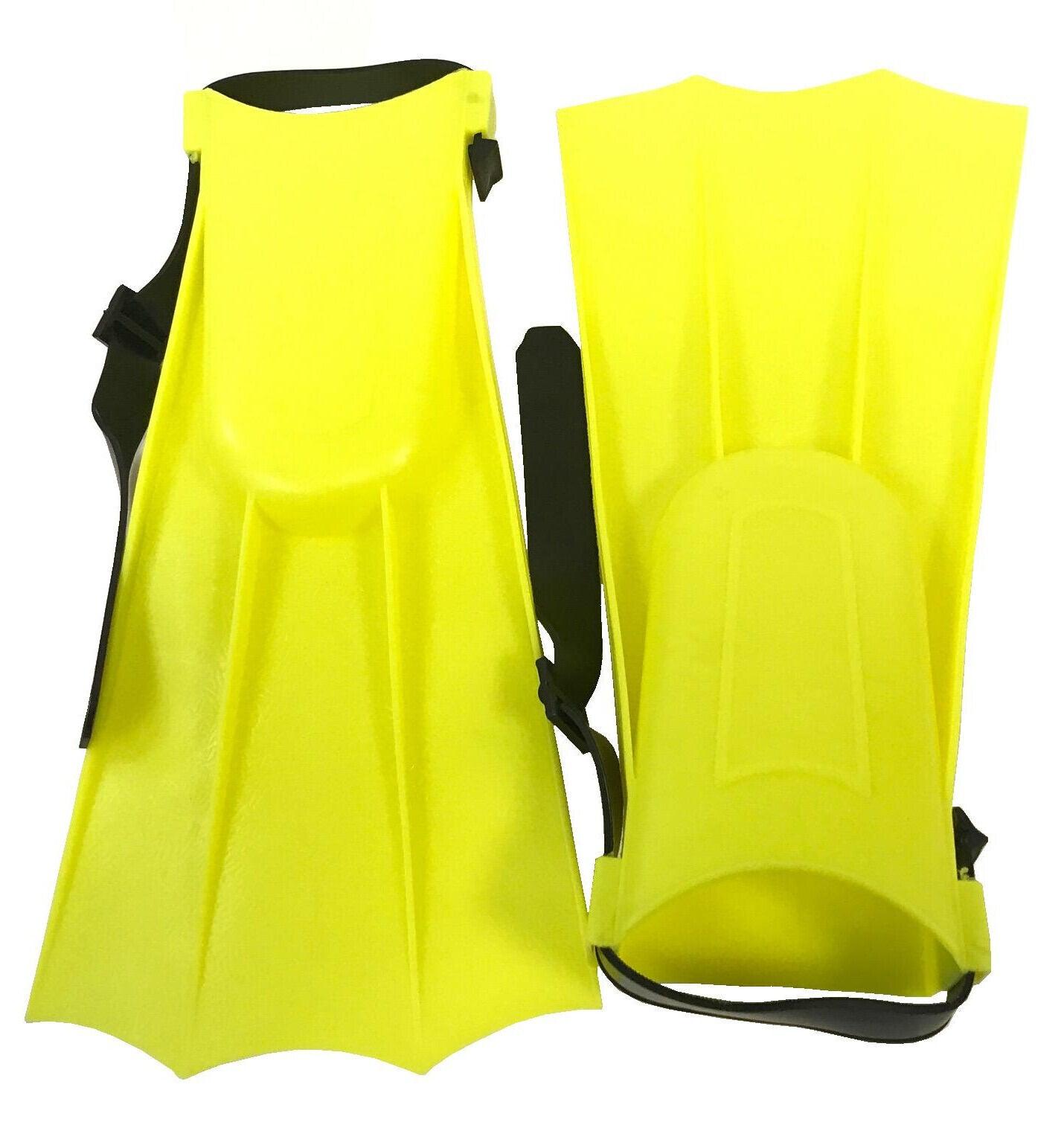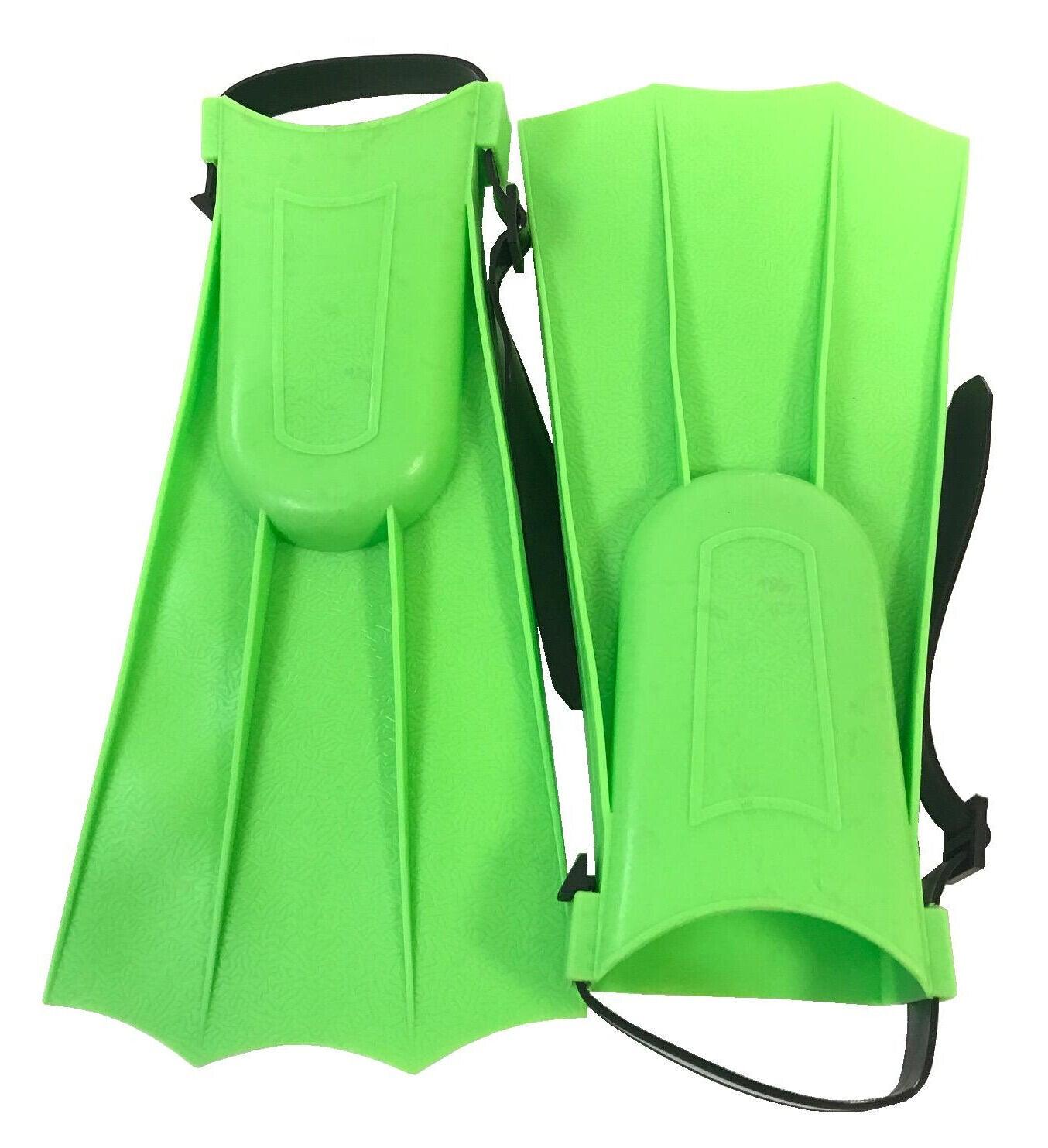 Short Fins for Swimming - Adjustable Buckles Open Heel Swim Flippers, Swimming Shoes Fins Freestyle Silicone Short Fins Swimming Training

About This Item
Kids' and adults' Short Fins for Swimming Diving and Snorkeling Equipment Set Short, lightweight swimming fins for practicing with a snorkel. It is flexible and pleasant, composed of TPR material. Fins with short blades are ideal for swimming and exercise. With less effort, high-strength blades offer superior propulsion.
Water is drained from the foot pockets, which also lessens drag. Maximum traction on the ground is provided by anti-slip grippers on the sole. The fins' form is preserved by the use of shoe stays. Specifications: Materials: TPR and PP One pair of swimming fins is on the packing list.
ADJUSTABLE STRAPS AND BUCKLES SHORT FINS FOR SWIMMING:
The swim fins' open heel design and buckles allow for a variety of foot types and sizes, making them ideal for sharing with friends and family. In addition, they allow tiny stones and other debris to fall out. The fast release buckle, which maintains the length of the strap at which you have set it, makes it simple to put on and take off the straps.
TRAVEL:
Specially designed snorkel fins reduce fatigue and cramping. They include an open toe and a cool flame-shaped mesh instep, which reduces resistance and makes you feel more at ease and breathable. It can wear with water socks and shoes.
DURABLE MATERIAL SHORT FINS FOR SWIMMING:
TPR is used for the foot pocket, while PC+PP is used for the buckle and blade. That entails resistance to deformation, lightness, corrosion, and durability. Being dependable yet also flexible. So that there is no need to worry about rubbing feet, it can completely achieve the degree of comfort of barefoot wear. The shadow pattern on the bottom is non-slip and secure.
Check It Out Now : Patella Knee Support 
WIDE APPLICATION:
Ideal for any water sport, including swimming in a pool, swimming in open water, using a snorkel, and scuba diving. This aids in leg toning and thigh muscle strengthening. With minimal effort, an effective new short blade design offers the highest performance. Our swimming fins are extremely flexible and reduce cramping and tiredness.
SHORT FINS FOR SWIMMING SUITABLE FOR:
Constructed of flexible PP TPE rubber. Because of its small size and light weight, it may carry  in a bag or a backpack. We provide a travel mesh bag for convenience when traveling or at the pool.


Condition: Brand New
Category: Diving & Snorkeling Equipment Sets
Age Group: 3-12 Years
Gender: unisex
Size: 12cm x 27cm (per flipper)
Be Maskura Fit
Our Happy Hoopers
30 Minutes Daily Fun Workout
The smart hula hoop counts your burned calories, tracks how long you work out, and records other vital information.
Easy Installation Process
Our Smart Weighted Hula Hoop has a carefully planned design with 27 knots placed in hoop's circumference.
27 Detachable Knots
Our Smart Weighted Hula Hoop has a carefully planned design with 27 knots placed in hoop's circumference.
Let customers speak for us
Good exercise and added speed
These fins are very easy to slip on, and add good resistance and speed when swimming.
Usefull to use it
These little fins work well as travel fins for vacations. They are compact and easily fit in bags. We generally used them for snorkeling in calm water because they weren't very useful for movement.
Worth to purchase this
I adore these little, strong fins. They are small enough to put in my tote bag and they fit wonderfully. They are wide enough to receive a powerful kick.
Perfect for beginner
I purchased these so I could go snorkeling along the gulf coast. These fins ARE short, but they are perfect for beach excursions and casual snorkeling. They are the perfect length to attach to a clip and wear—not too lengthy and heavy. Since I can swim well, I only needed a little extra power to go down and up rather than sustained propulsion. Moreover, they are simple to put on and take off, and they are short enough to prevent the awkward duck walk. Additionally, the cramping and thigh strain are lessened by the mass of the fin, which starts at the balls of your feet. Great purchase for the money!
It helps me to improve
My instructor mentioned that everyone who swims could benefit from having a nice set of fins in their swim bag during our lesson because I am a beginner. I did some research and decided to buy these after reading other reviews. I adore them. They are just the ideal length, neither too short nor too long, and I can now tell that my efforts are paying off as I kick. I would counsel.
Shark Shaver Pro - Platinum Electric Skull Shaver For Head & Face
Best Electric Men's Shaver